Story highlightsWorld Rugby presents plans for new leaguePledges $2 billion revenue for global gamePlayers fear being "undervalued" in discussions
(CNN)With plans to reshape the international rugby calendar dividing opinion between organizers and players, World Rugby has outlined its vision for a new global competition that it says would boost investment into the game.
After a meeting in Dublin on Thursday, World Rugby announced that the sport would receive $6.6 billion investment over the first 12 years — $2 billion of which would be guaranteed revenue for the world game — from a deal struck with Swiss-based sports marketing company Infront. The format of the new competition, dubbed the Nations Championship, would see the Rugby Championship expanded to six teams with Japan and Fiji (based on the current world rankings) joining New Zealand, Australia, Argentina, and South Africa.Rugby Championship teams would then face teams from Europe's Six Nations meaning each country plays at least 11 games a year.
Following positive meetings with rugby's major stakeholders in Dublin today, here is the proposed Nations Championship format. pic.twitter.com/7lOzBgHWC7
— World Rugby (@WorldRugby) March 14, 2019 Initial plans for the top four Six Nations and Rugby Championship teams to then play semifinals have been scrapped amid concerns for player welfare. World Rugby is now proposing that just a final would be played between the top two teams. Read MoreREAD: World Rugby lays out radical plans for global international leagueEarlier plans for promotion and relegation between divisions remain, which would be decided by a playoff between the bottom teams in the top divisions and the top teams in the second divisions. The Nations Championship would not take place during World Cup years and there would be no promotion and relegation during years where British and Irish Lions Tours are scheduled. World Rugby is optimistic that a vote on the proposed format will take place when the council convenes in May, with the changes being implemented from 2022 if they are passed. "There was strong recognition that World Rugby's Nations Championship proposal, based on a true pathway for all, has been developed with great care, extensive evaluation and with the global game at the forefront of our thinking," said chairman Bill Beaumont following Thursday's meeting in Dublin."We are encouraged that the format revisions and robust financial model has been well-received. Everyone, not just the established teams, will benefit, accelerating the development and competitiveness of the global game."However, as you would expect in an ambitious, complex and multi-stakeholder project, not everyone is in full agreement on the way forward, including the matter of promotion and relegation."READ: World Rugby Sevens Series announces changes ahead of next season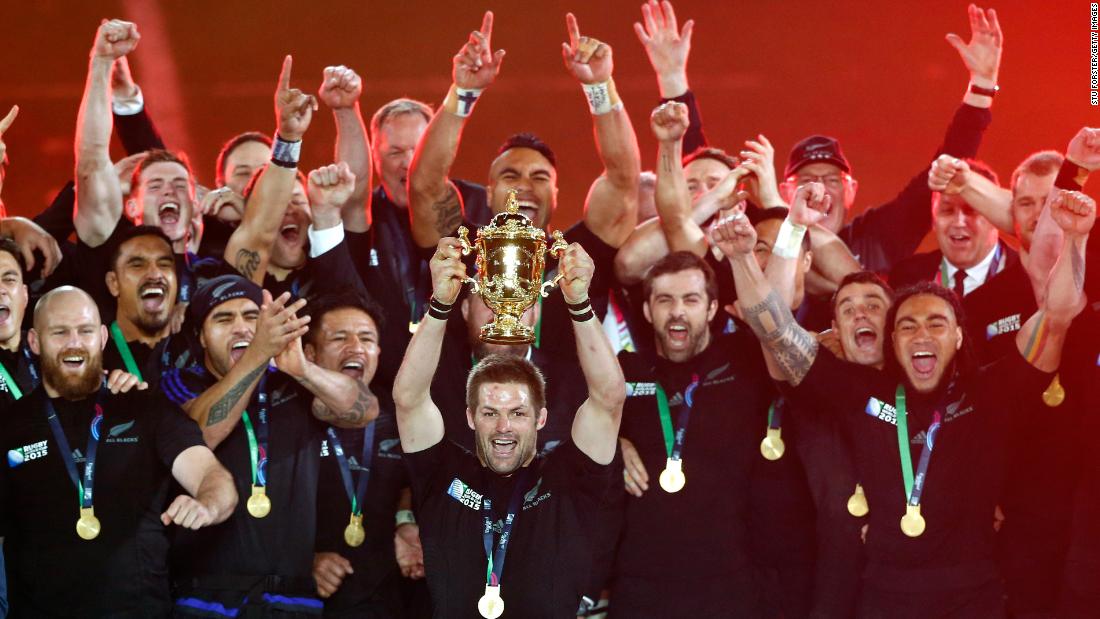 Photos: RWC 2019 venuesNew Zealand beat Australia 34-17 to win its second straight Rugby World Cup at Twickenham Stadium, London in October 2015. Four years on, the focus will shift to Japan, where 12 stadiums throughout the country will host the tournament from September 20 to November 2. Hide Caption 1 of 13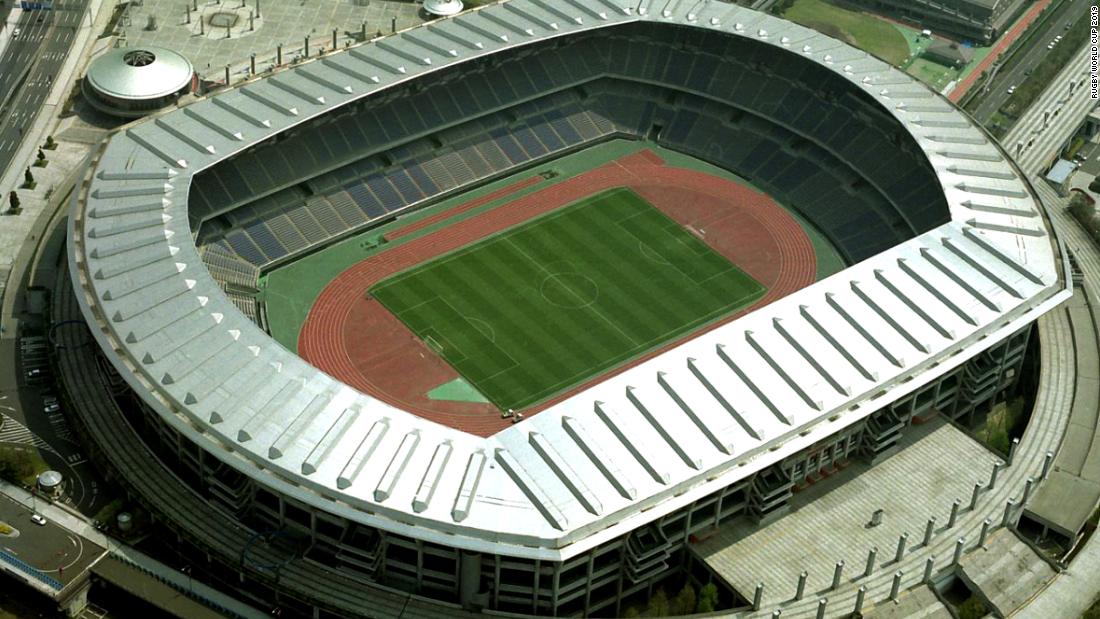 Photos: RWC 2019 venuesWhat: International Stadium YokohamaCapacity: 72,327Where: Yokohama City, Kanagawa PrefectureMatches: New Zealand vs South Africa; Ireland vs Scotland; England vs France; Japan vs Scotland; Semifinals 1 & 2; Final Hide Caption 2 of 13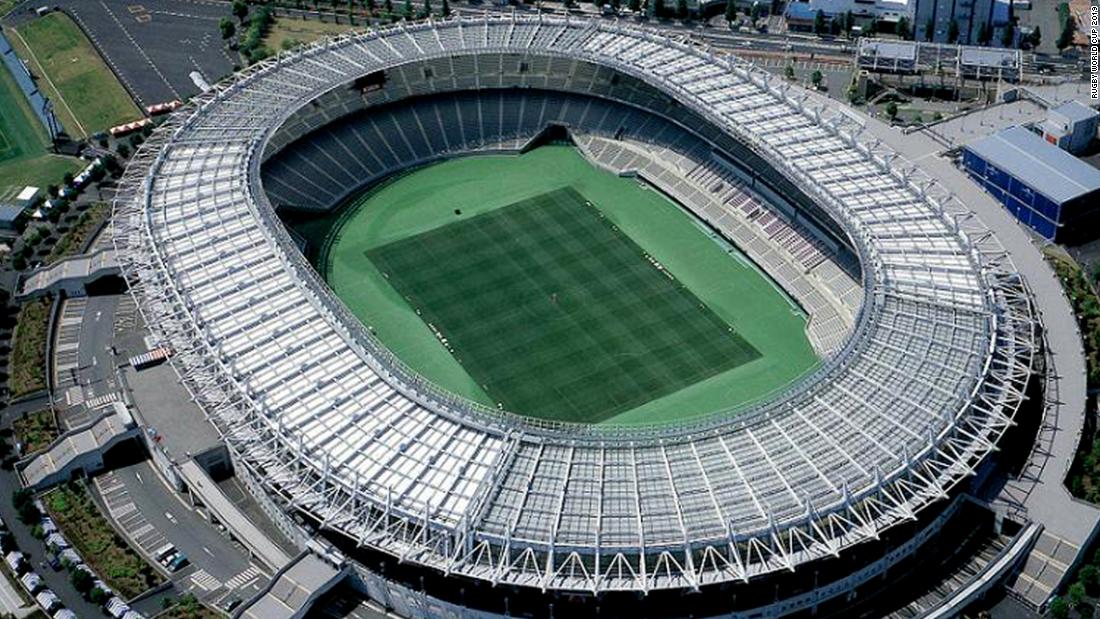 Photos: RWC 2019 venuesWhat: Tokyo StadiumCapacity: 49,970Where: Tokyo MetropolitanMatches: Japan vs Romania; France vs Argentina; Australia vs Wales; England v Argentina; New Zealand vs Africa 1; Quarterfinals 2 & 4; Bronze finalHide Caption 3 of 13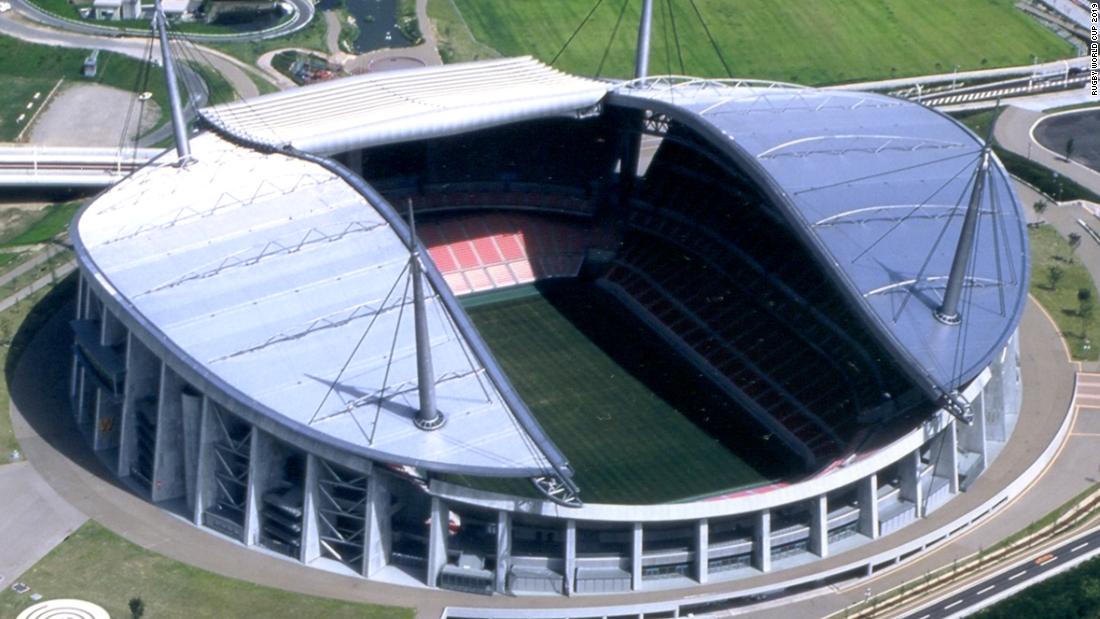 Photos: RWC 2019 venuesWhat: City of Toyota StadiumCapacity: 45,000Where: Toyota, Aichi PrefectureMatches: Wales vs Georgia; South Africa vs Africa 1; Japan vs Playoff winner; New Zealand vs ItalyHide Caption 4 of 13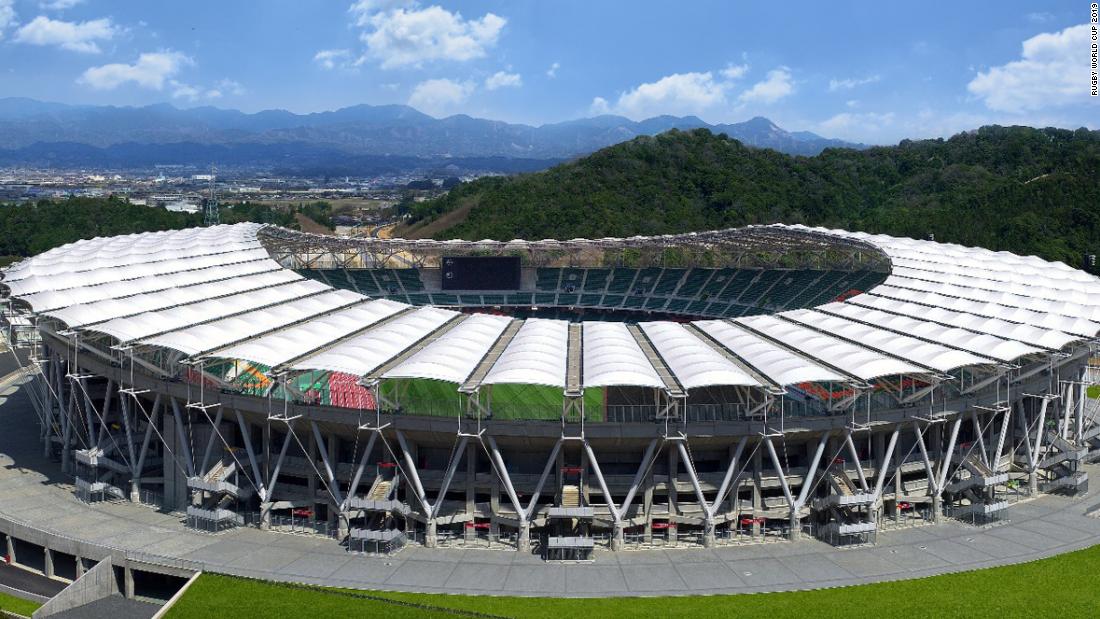 Photos: RWC 2019 venuesWhat: Shizuoka Stadium EcopaCapacity: 50,889Where: Shizuoka PrefectureMatches: Japan vs Ireland; South Africa vs Italy; Scotland vs Romania; Australia vs GeorgiaHide Caption 5 of 13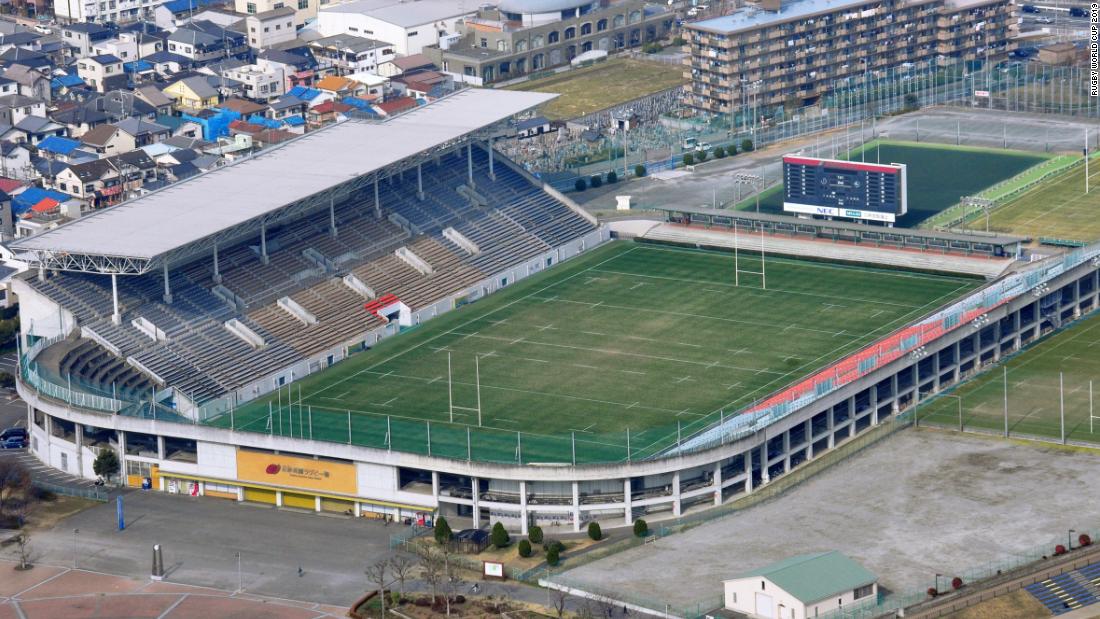 Photos: RWC 2019 venuesWhat: Hanazono Rugby StadiumCapacity: 30,000Where: Higashiosaka City, Osaka PrefectureMatches: Italy vs Africa1; Argentina vs Tonga; Georgia vs Fiji; USA vs TongaHide Caption 6 of 13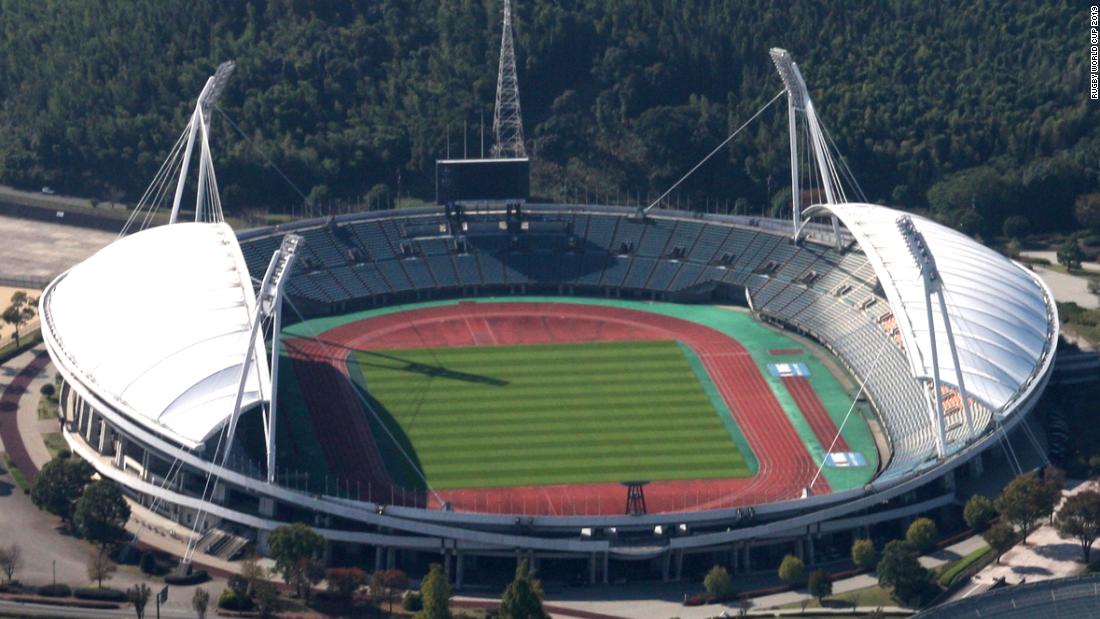 Photos: RWC 2019 venuesWhat: Kumamoto StadiumCapacity: 32,000Where: Kumamoto City, Kumamoto PrefectureMatches: France vs Tonga; Wales vs Uruguay Hide Caption 7 of 13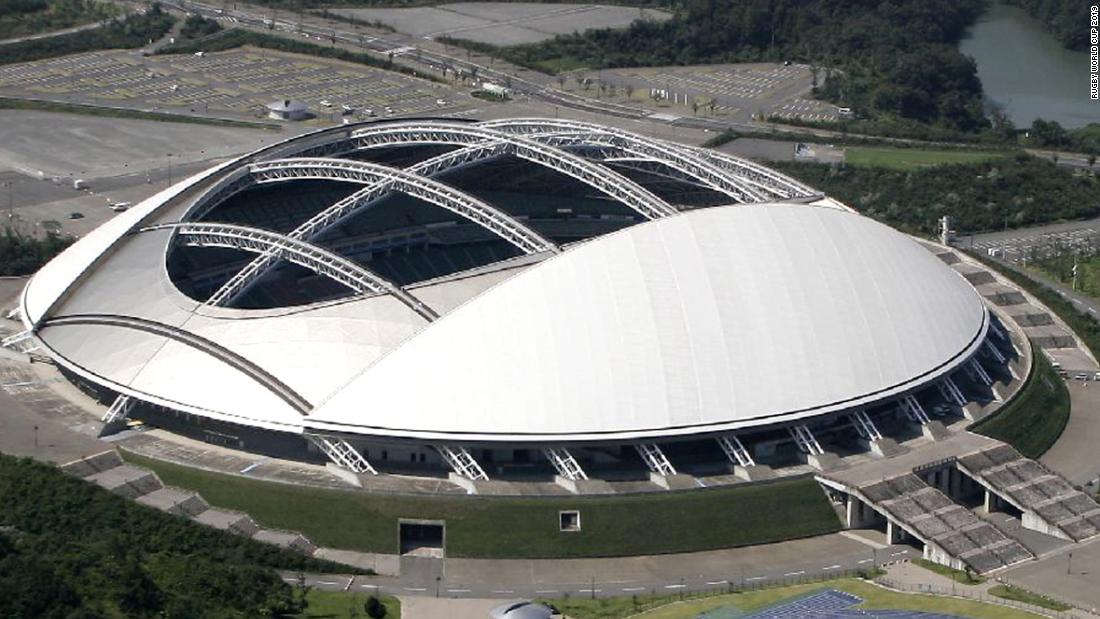 Photos: RWC 2019 venuesWhat: Oita StadiumCapacity: 40,000Where: Oita PrefectureMatches: New Zealand vs Repechage winner; Australia vs Uruguay; Wales vs Fiji; Quarterfinals 1 & 3 Hide Caption 8 of 13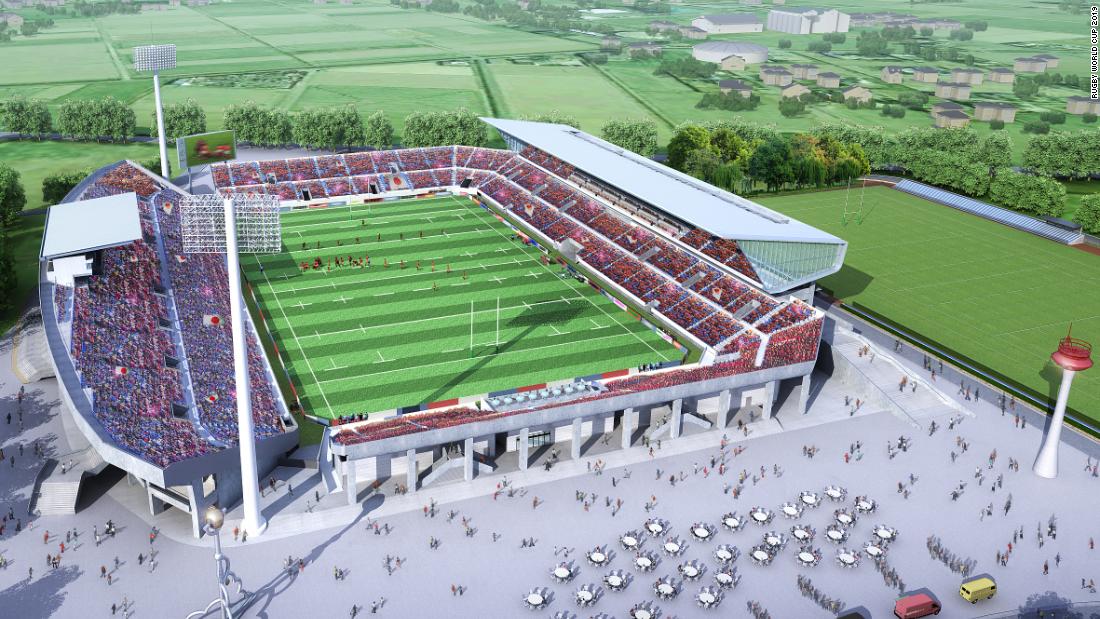 Photos: RWC 2019 venuesWhat: Kumagaya Rugby StadiumCapacity: 24,000Where: Kumagaya City, Saitama PrefectureMatches: Romania vs Playoff winner; Georgia vs Uruguay; Argentina vs USAHide Caption 9 of 13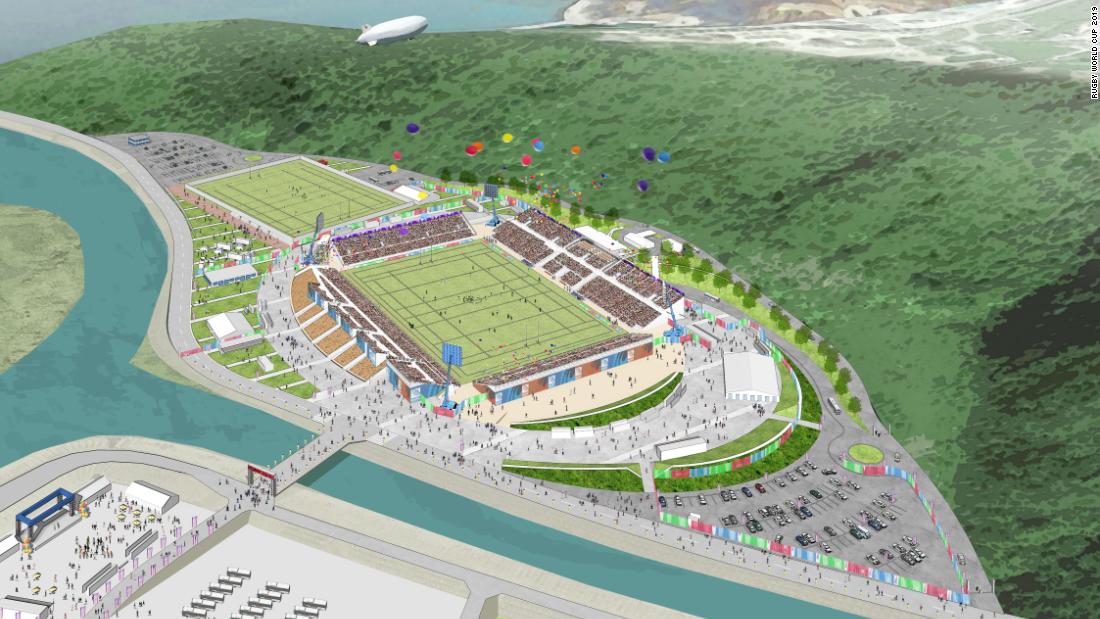 Photos: RWC 2019 venuesWhat: Kamaishi Recovery Memorial StadiumCapacity: 16,187Where: Kamaishi City, Iwate PrefectureMatches: Fiji vs Uruguay; Africa 1 vs Repechage winnerHide Caption 10 of 13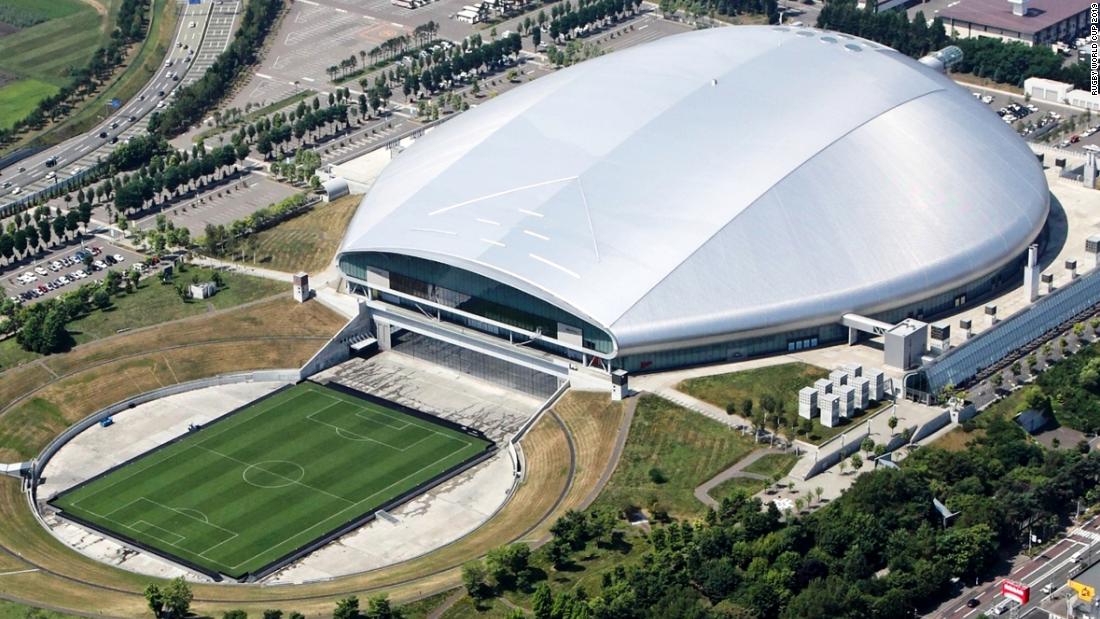 Photos: RWC 2019 venuesWhat: Sapporo DomeCapacity: 41,410Where: Sapporo CityMatches: Australia vs Fiji; England vs TongaHide Caption 11 of 13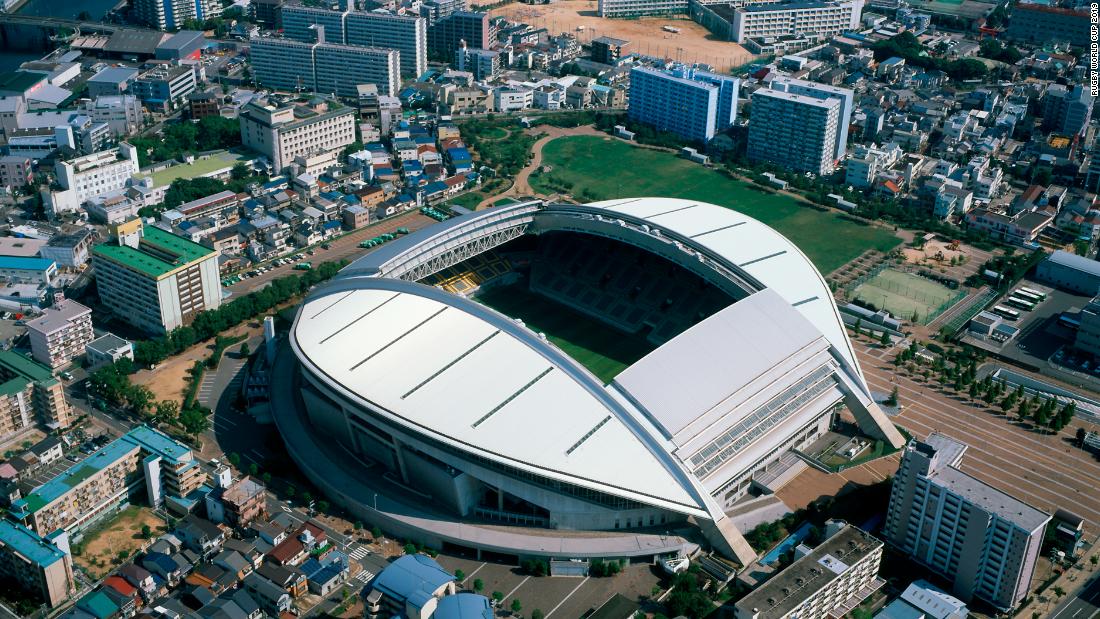 Photos: RWC 2019 venuesWhat: Kobe Misaki StadiumCapacity: 30,132Where: Kobe CityMatches: England vs USA; Scotland vs Playoff winner; Ireland vs Romania; South Africa vs Repechage winner Hide Caption 12 of 13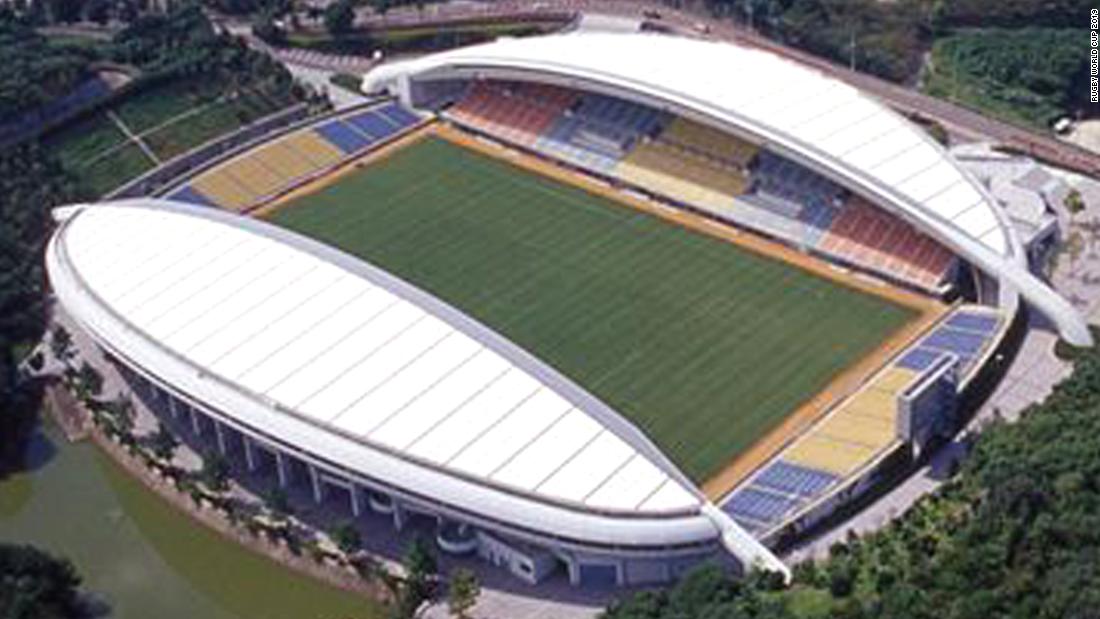 Photos: RWC 2019 venuesWhat: Fukuoka Hakatanomori StadiumCapacity: 22,563Where: Fukuoka City, Fukuoka PrefectureMatches: Italy vs Repechage winner; France vs USA; Ireland vs Playoff winnerHide Caption 13 of 13













The International Rugby Players Council previously voiced concerns that the new schedule would be "out of touch" with the modern game. The welfare body issued another statement today urging that "player views must be fundamental to any future proposals."Visit CNN.com/sport for more news, features and videosWales captain Alun Wyn Jones, whose side will play for the Six Nations grand slam this weekend, said: "The frustrations over the lack of player consultation are addressed."It's in the interest of our game that World Rugby and the unions convene with the playing population so that proper solutions can be agreed," said Jones. "Players having a genuine and greater say can't be undervalued."New Zealand rugby chief Steve Tew welcomed the proposed plans in a statement on Friday, saying that his nations is a "strong advocate for a pathway for Pacific unions and emerging nations. The model currently in front of us looks like it could deliver many of the fundamentals we are seeking in a future championship.He also added that "the prospect of new and potentially lucrative opportunities for rugby are exciting and the potential for a single point of purchase for existing and new broadcasters is also interesting."
Source Link:
https://www.cnn.com/2019/03/14/sport/world-rugby-nations-championship-spt-intl/index.html
[0.413424]
Comments
comments