Arpan Roy is an Indian expatriate based in Singapore. An experimental physicist, he is also the founder and illustrator of The Bong Sense, a popular online magazine.
Disabled man abused for not standing during the national anthem
A wheelchair bound man was accused of being a "Pakistani" after he failed to stand for the national anthem in a movie theater in the north eastern city of Guwahati. The national anthem is played before every movie in Indian theaters, and typically everyone is required to stand.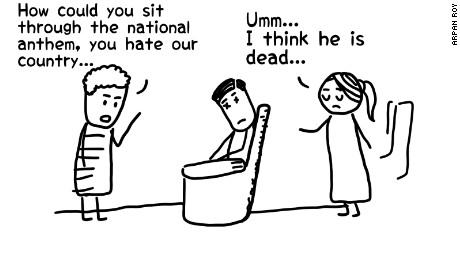 Monkeys in the Indian capital to get 'passports'In a bid to control Delhi's ever growing monkey population, a new scheme aims capture and tag all urban monkeys. Once caught, the monkeys will sterilized, vaccinated and provided with a unique electronic identification or "passport" intended to help track their movements, before being released.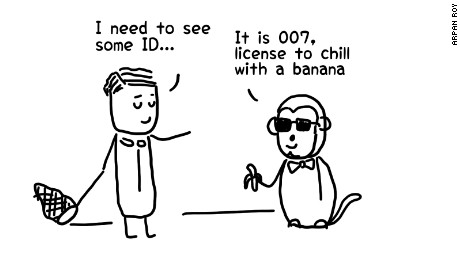 Read MoreTaj Mahal dropped from Uttar Pradesh tourist bookletThe Taj Mahal, one of the seven wonders of the world and the biggest tourist attraction in India, has been dropped from the tourist booklet of Uttar Pradesh, the state in which it is located. The local government has defended the move by saying that it wants to focus more on the state's "recent developments" rather than the Taj Mahal, which some Hindu ministers have deemed to be "un-Indian" on account of it being a Muslim monument.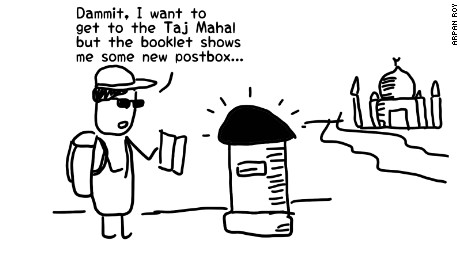 Could the next Canadian PM be of Indian Sikh heritage? A Sikh lawyer of Indian heritage has become the first non-white leader of a major Canadian political party. Jagmeet Singh, leader of the left-leaning New Democrat party, is widely popular on social media and has even appeared in fashion magazines such as GQ. Having faced discrimination while growing up, Singh now has the chance to challenge Prime Minister Justin Trudeau at the 2019 general election.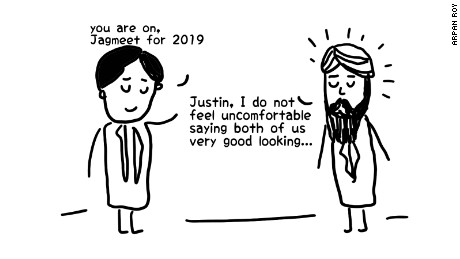 Source Link:
http://www.cnn.com/2017/10/08/asia/arpan-roy-india-interesting-week-8/index.html
[-0.651502]
Comments
comments