Story highlightsWarriors in New Guinea used daggers made from human thigh bonesThey sourced bones from the skeletons of their ancestorsThese bone daggers were believed to possess symbolic power
(CNN)In New Guinea, bands of brave warriors once used daggers crafted from bone to finish off their enemies in hand-to-hand combat.
They expropriated bones from two very different sources — one was the thigh bones of fierce and flightless birds called cassowaries, and the other, the bones of their ancestors.A recent study published in Royal Society Open Science gives an insight into the reverence with which they held the daggers made from human bones — showing how they engineered them to better protect these weapons in combat.Warriors typically sourced human thigh bones from the skeletons of their fathers who had proven themselves in battle, or other men of status in the community, explained cultural anthropologist Paul Roscoe, one of the authors of the report.Read: Skeletons tell story of horrifying 5th-century massacreRead More"It was almost like a spiritual aura, like your father was watching over you, and you were carrying him into battle with you," said Roscoe.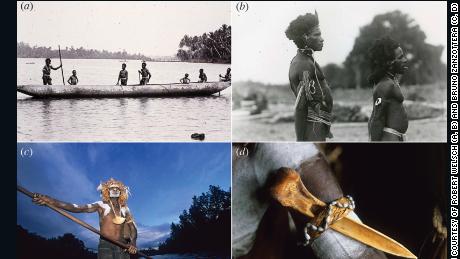 Anthropologist Albert Buell Lewis took photos a and b when visiting northern New Guinea in September 1909. Photos c and d show a cassowary bone dagger attached to the arm of an Asmat man.In the Sepik region of New Guinea, up until as recently as the 1970s, men would arm themselves with bone daggers in large raids or small-scale ambushes of neighboring groups, he explained.The attack would start at a distance with spears and arrows, and bone daggers would be used to stab opponents in the neck in hand-to-hand fighting.While bone daggers primarily functioned as weapons, they were also prized ceremonial ornaments conspicuously worn on the bicep.Read: Colossal statue of pharaoh brought to life in 3D imagesHuman bone daggers often had elaborate designs and patterns incised on the daggers to project a feeling of "power and menace" and instill fear, added Roscoe.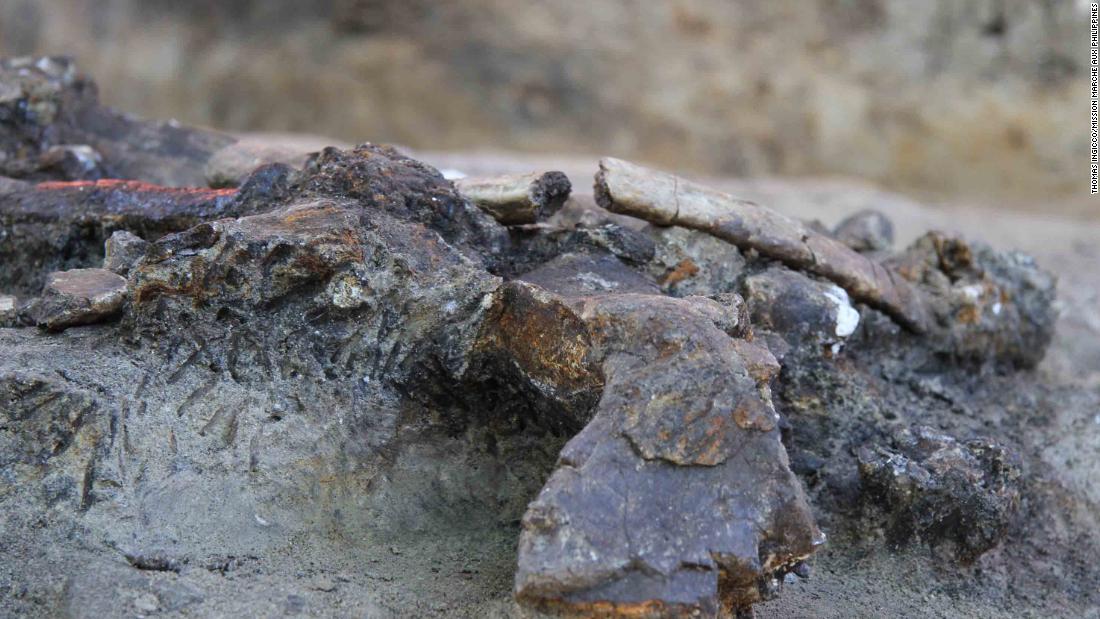 Photos: Ancient findsThe remains of a butchered rhinoceros are helping researchers to date when early humans reached the Philippines. They found a 75% complete skeleton of a rhinoceros that was clearly butchered, with 13 of its bones displaying cut marks and areas where bone was struck to release marrow, at the Kalinga archaeological site on the island of Luzon.Hide Caption 1 of 32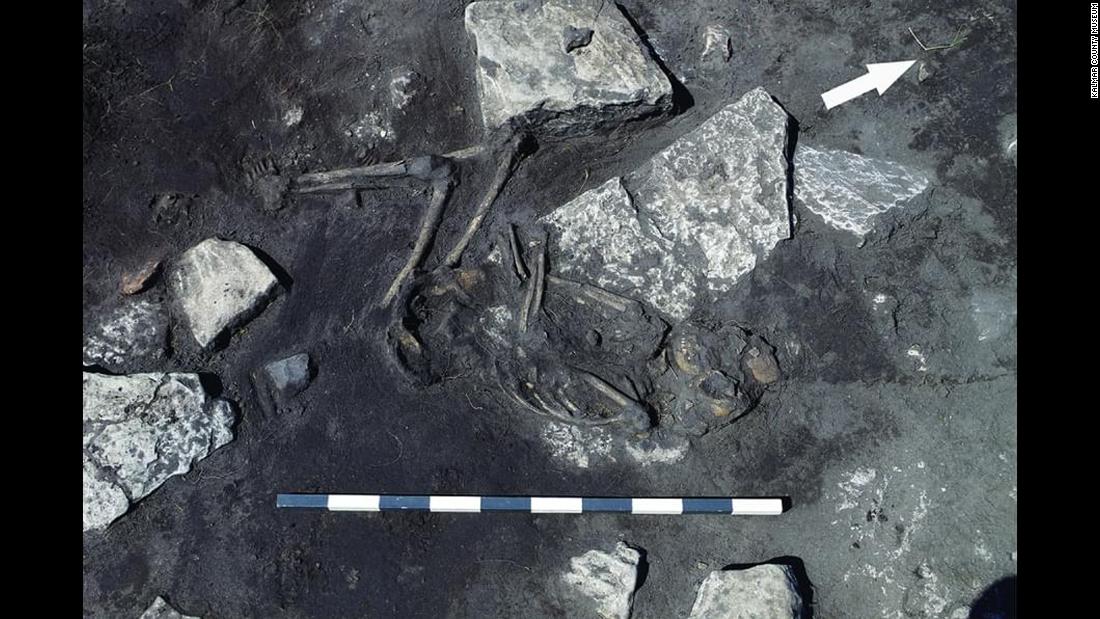 Photos: Ancient findsThis is just one of 26 individuals found at the site of a fifth-century massacre on the Swedish island of Öland. This adolescent was found lying on his side, which suggests a slower death. Other skeletons found in the homes and streets of the ringfort at Sandby borg show signs of sudden death by blows to the head.Hide Caption 2 of 32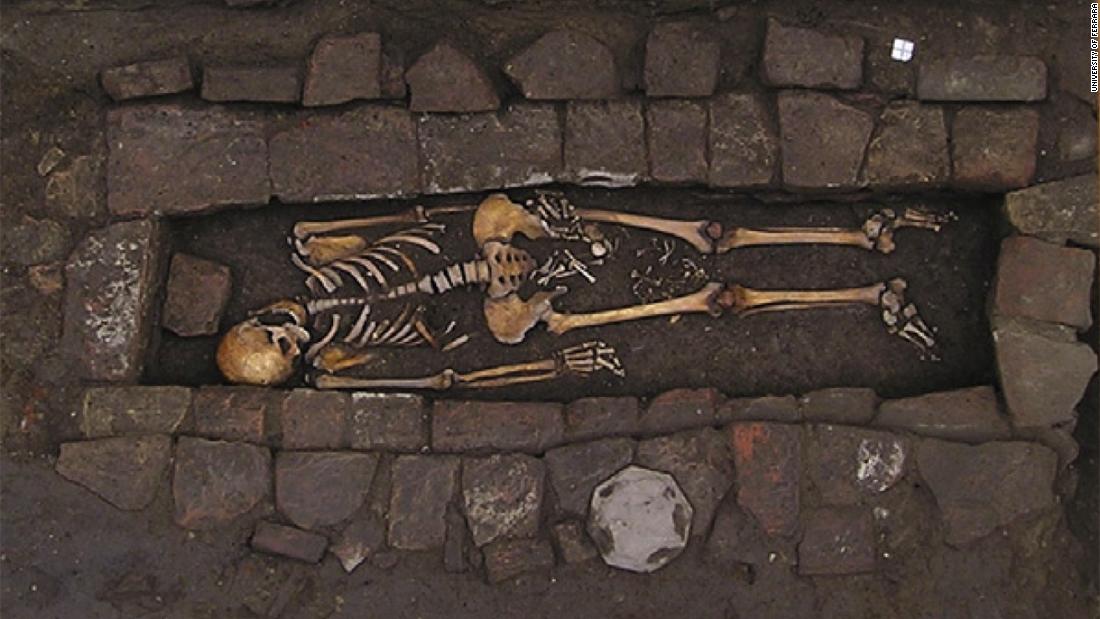 Photos: Ancient findsThe skeleton of a young woman and her fetus were found in a brick coffin dated to medieval Italy. Her skull shows an example of neurosurgery, and her child was extruded after death in a rare "coffin birth."Hide Caption 3 of 32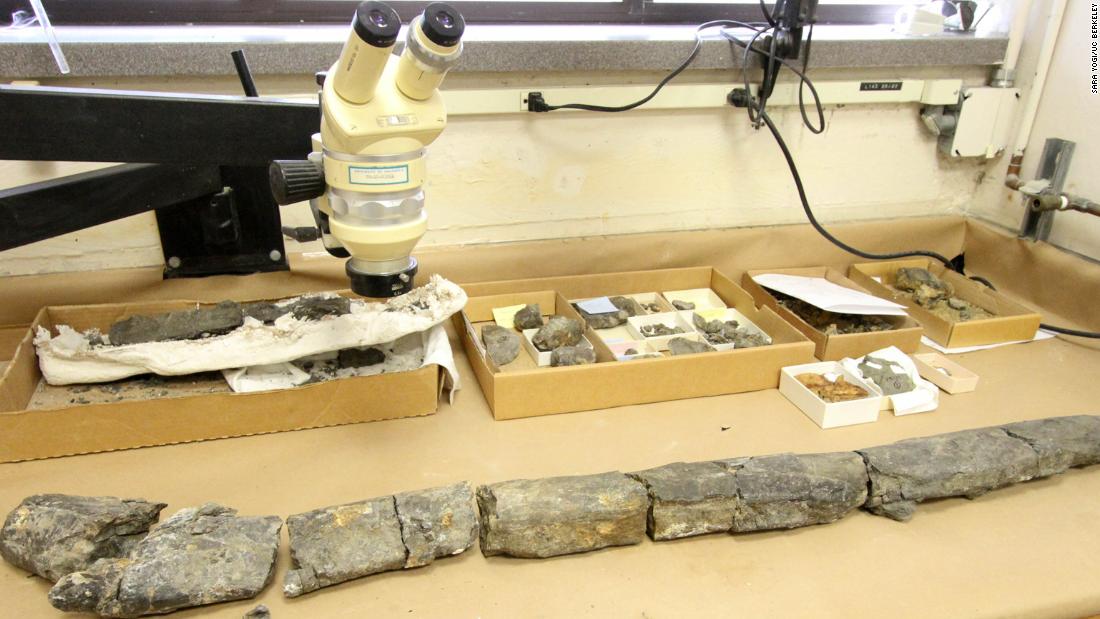 Photos: Ancient findsThis portion of a whale skull was found at the Calaveras Dam construction site in California, along with at least 19 others. Some of the pieces measure 3 feet long.Hide Caption 4 of 32
Photos: Ancient findsA Stone Age cow skull shows trepanation, a hole in the cranium that was created by humans as as surgical intervention or experiment.Hide Caption 5 of 32
Photos: Ancient findsOn the left is a fossilized skull of our hominin ancestor Homo heidelbergensis, who lived 200,000 to 600,000 years ago. On the right is a modern human skull. Hominins had pronounced brow ridges, but modern humans evolved mobile eyebrows as their face shape became smaller.Hide Caption 6 of 32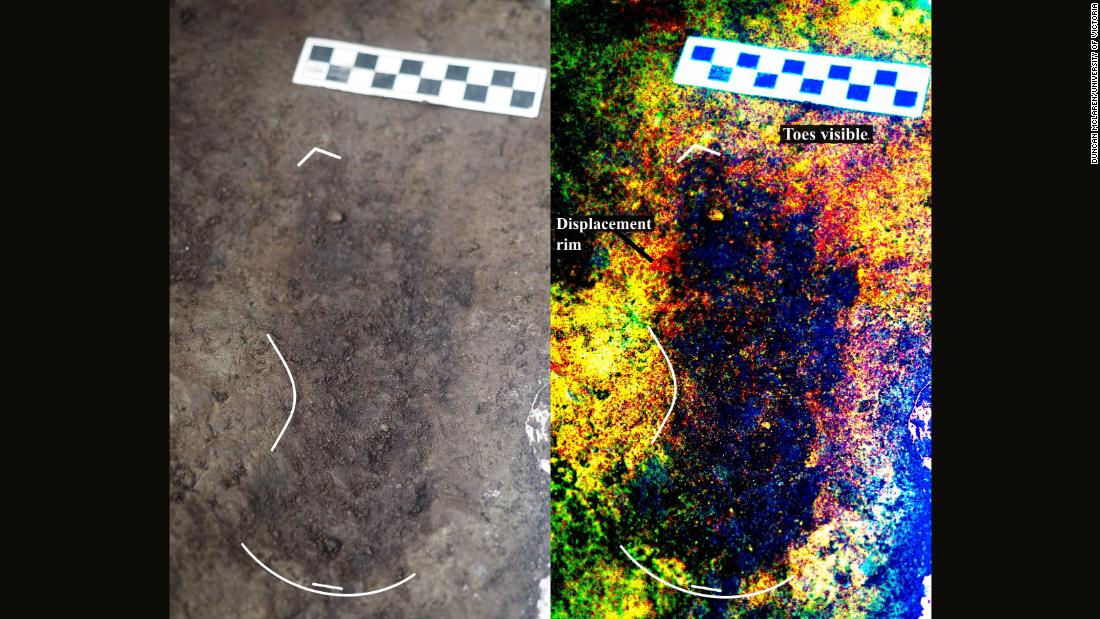 Photos: Ancient findsOn the left is a 13,000-year-old footprint as found in the sediment on Calvert Island, off the Canadian Pacific coast. On the right is a digitally enhanced image, showing details of the footprint. Hide Caption 7 of 32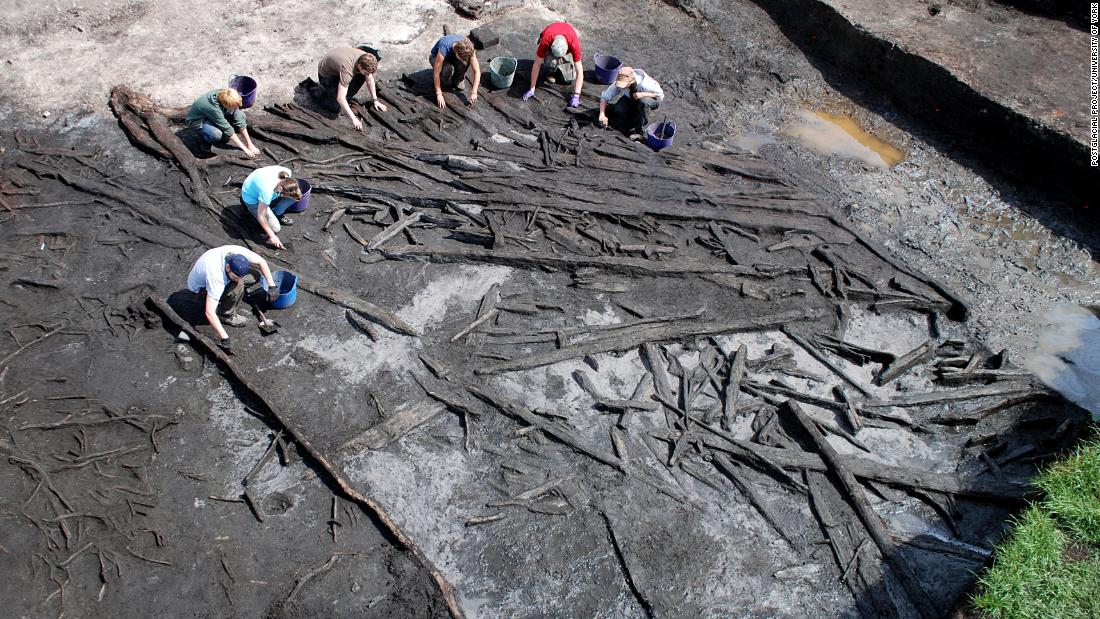 Photos: Ancient findsA central platform at Star Carr in North Yorkshire, England, was excavated by a research team studying past climate change events at the Middle Stone Age site. The Star Carr site is home to the oldest evidence of carpentry in Europe and of built structures in Britain. Hide Caption 8 of 32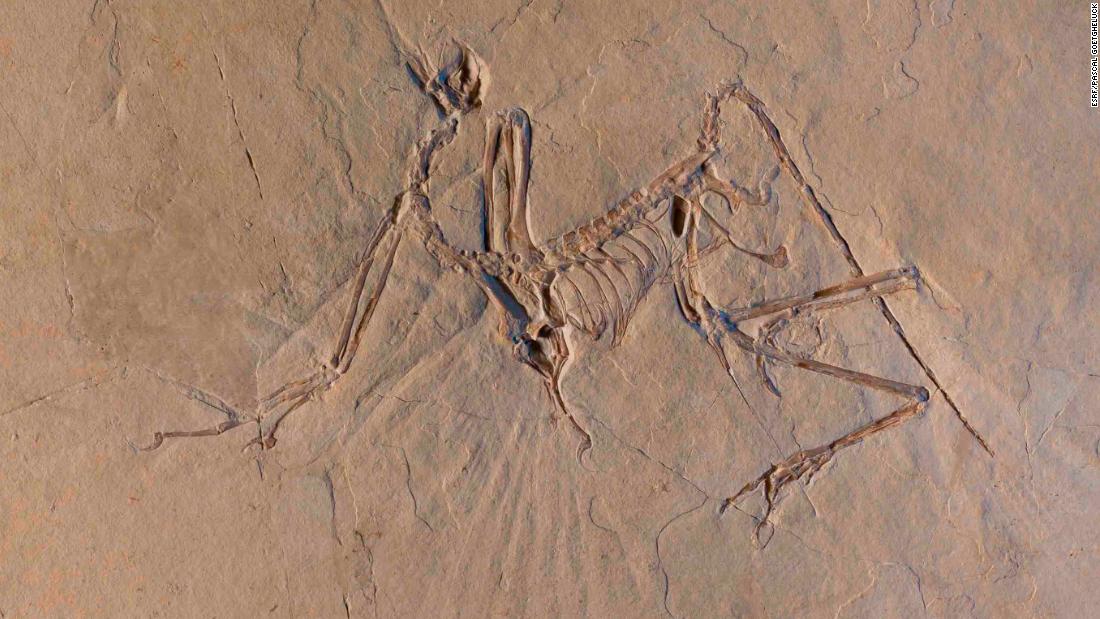 Photos: Ancient findsResearchers have been studying Archaeopteryx fossils for 150 years, but new X-ray data reveal that the bird-like dinosaur may have been an "active flyer."Hide Caption 9 of 32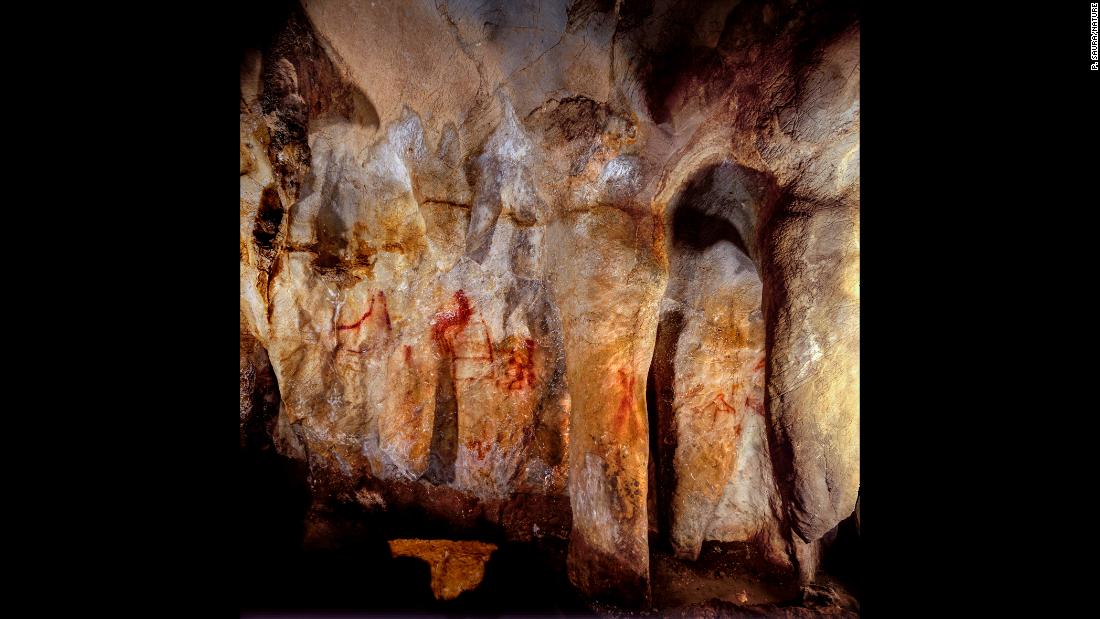 Photos: Ancient findsThis wall with paintings is in the La Pasiega Cave in Spain. The ladder shape of red horizontal and vertical lines is more than 64,000 years old and was made by Neanderthals.Hide Caption 10 of 32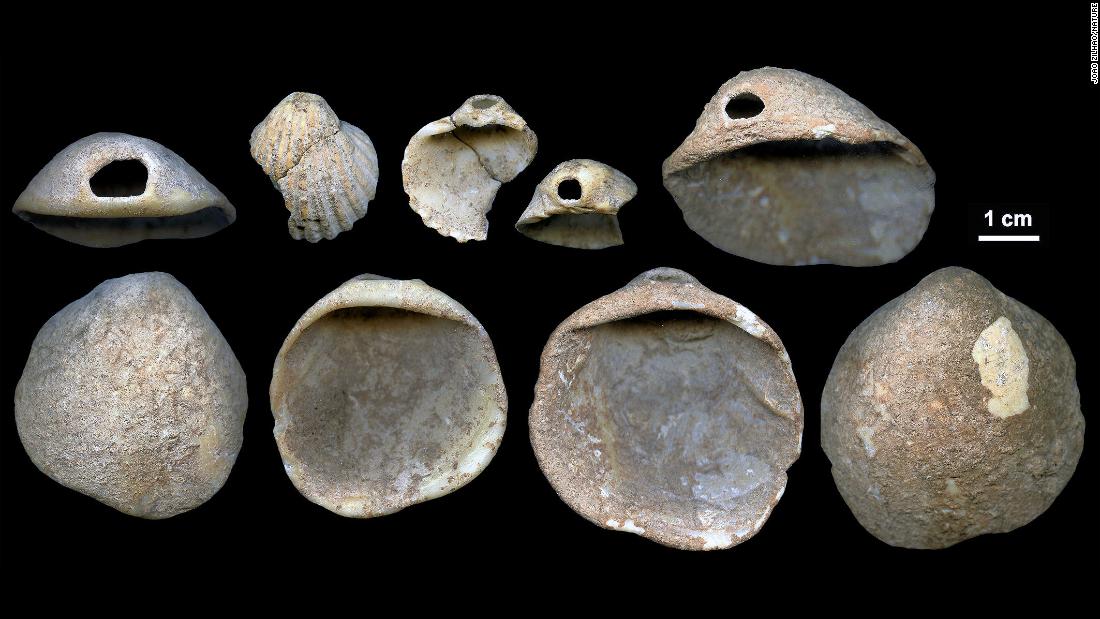 Photos: Ancient findsThese perforated shells were found in Spain's Cueva de los Aviones sea cave and date to between 115,000 and 120,000 years ago. Researchers believe these served as body ornamentation for Neanderthals.Hide Caption 11 of 32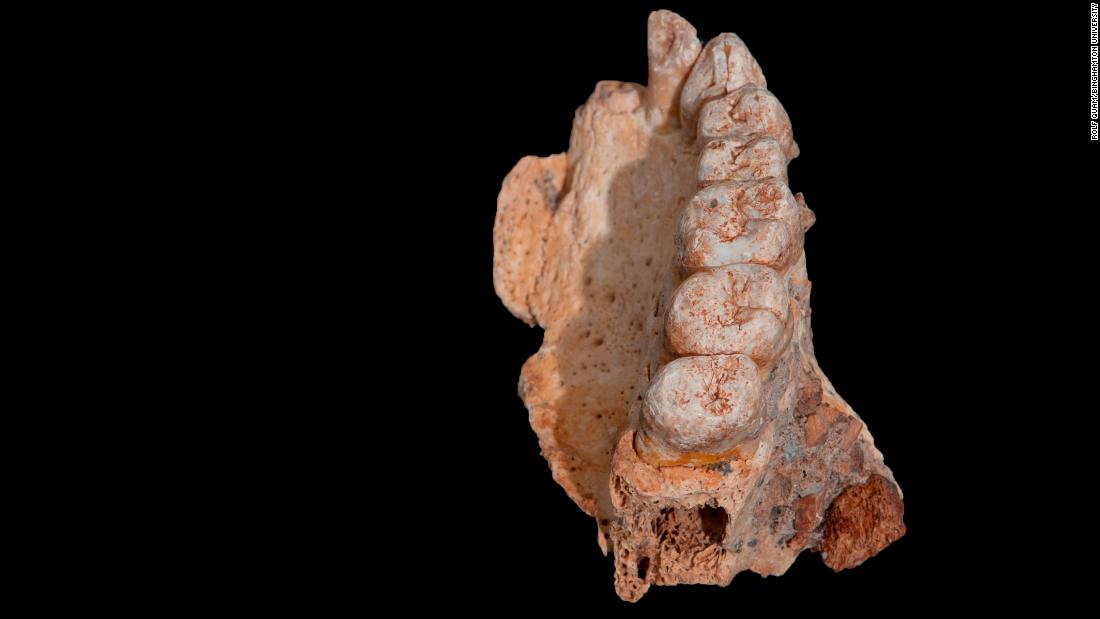 Photos: Ancient findsThe earliest modern human fossil ever found outside of Africa has been recovered in Israel. This suggests that modern humans left Africa at least 50,000 years earlier than previously believed. The upper jawbone, including several teeth, was recovered in a prehistoric cave site.Hide Caption 12 of 32
Photos: Ancient findsThis is an excavated structure at the northern edge of the Grand Plaza at Teposcolula-Yucundaa in Oaxaca, Mexico. Researchers investigated a "pestilence" cemetery associated with a devastating 1545-1550 epidemic. New analysis suggests that salmonella caused a typhoid fever epidemic.Hide Caption 13 of 32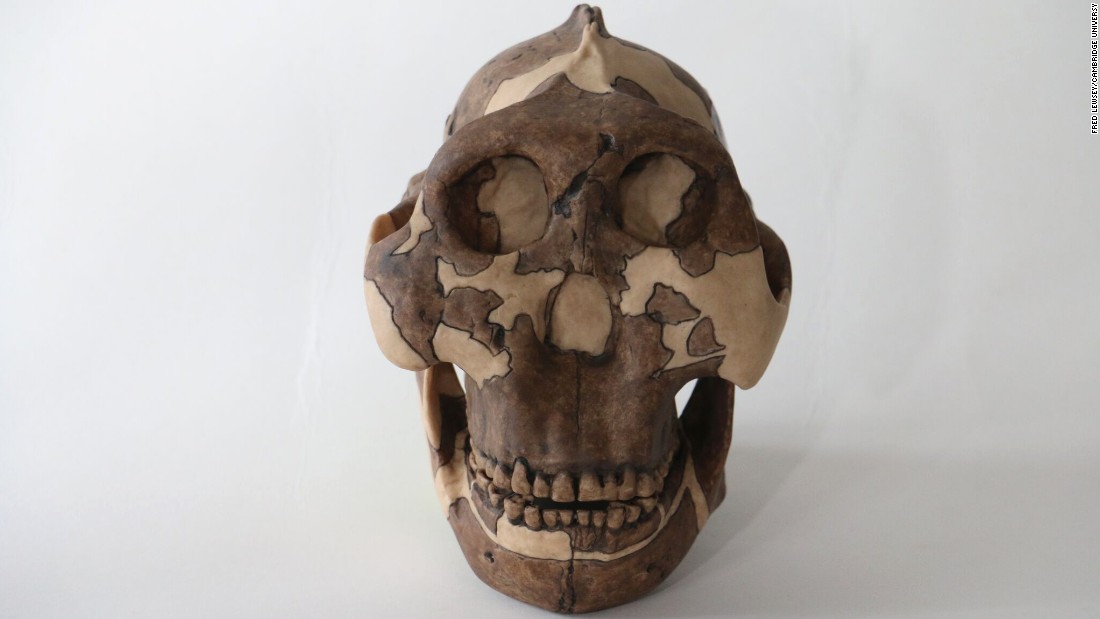 Photos: Ancient findsStanding about 4 feet tall, early human ancestor Paranthropus boisei had a small brain and a wide, dish-like face. It is most well-known for having big teeth and hefty chewing muscles. Hide Caption 14 of 32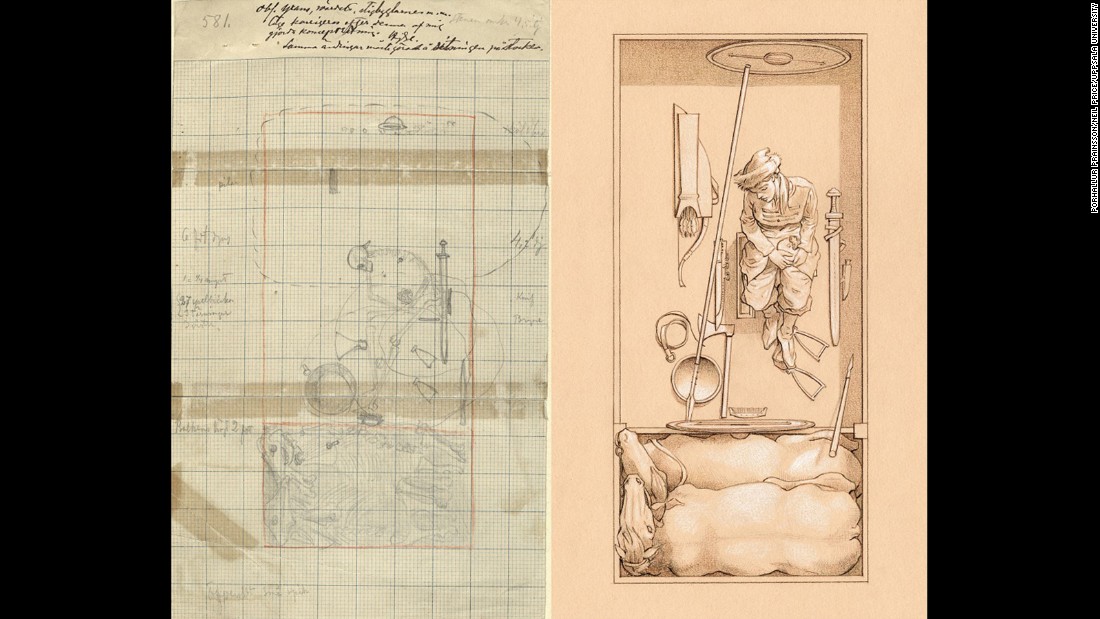 Photos: Ancient findsA grand grave of a great Viking warrior excavated during the 1880s has been found to be that of a woman. She was also buried with a gaming board and pieces, hierarchically associated with officers to use for battle strategy and tactics. The drawing is a reconstruction of how the grave with the woman originally may have looked.Hide Caption 15 of 32
Photos: Ancient findsAn illustration shows the dodo on Mauritius near the Mare aux Songes, where many dodo skeletons have been recovered.Hide Caption 16 of 32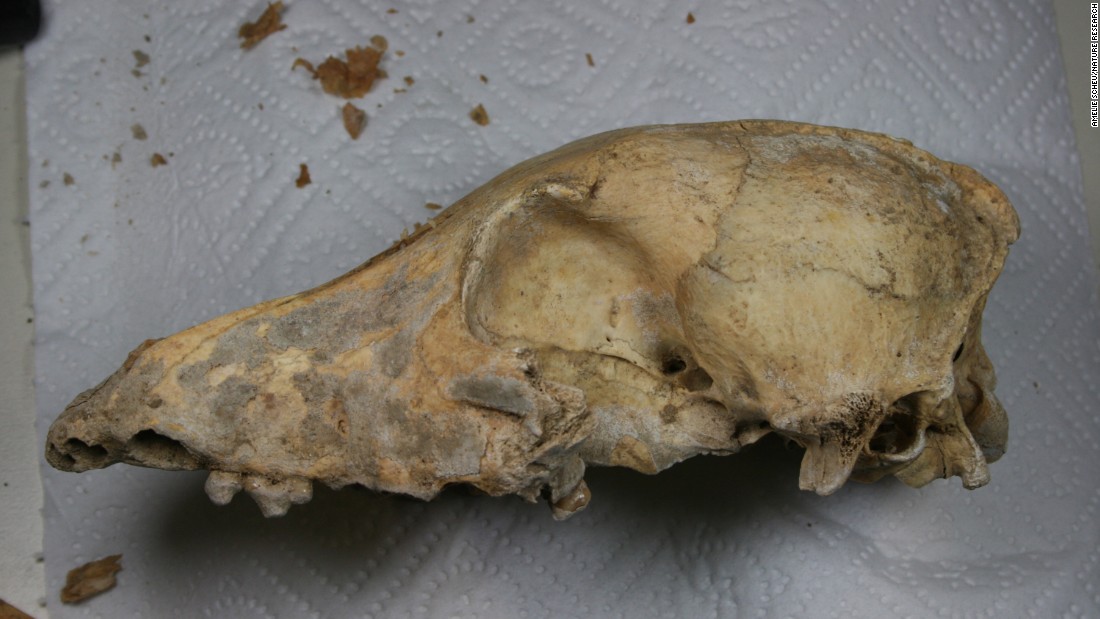 Photos: Ancient findsA 5,000-year-old dog skull found in Germany underwent whole genome sequencing. It was found to be very similar to the genome of modern dogs, suggesting that all modern dogs are direct ancestors of the domesticated dogs that lived in the world's earliest farming communities in Europe. Hide Caption 17 of 32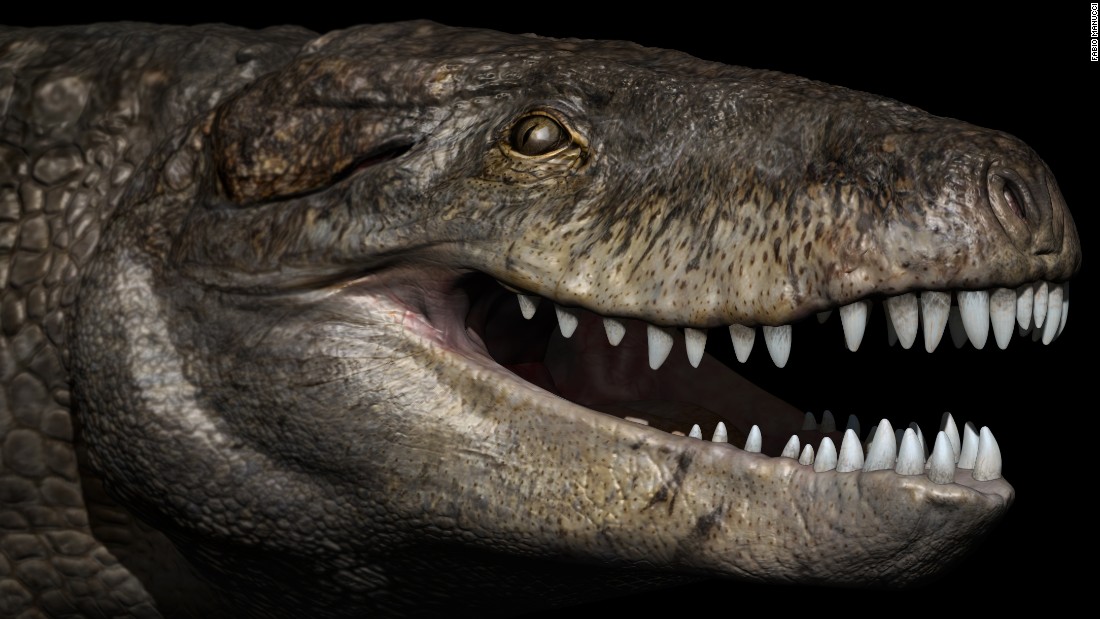 Photos: Ancient findsRazanandrongobe sakalavae, or "Razana," was one of the top predators of the Jurassic period in Madagascar 170 million years ago. Although it looks different from modern-day crocodiles and had teeth similar to a T. rex's, Razana was not a dinosaur but a crocodile relative with a deep skull. Hide Caption 18 of 32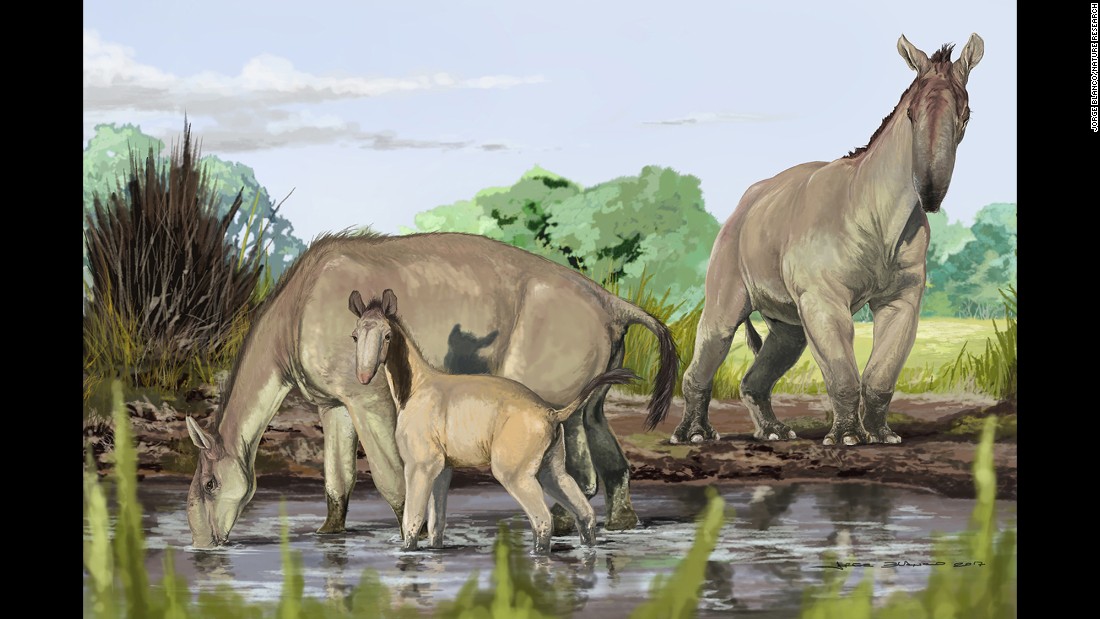 Photos: Ancient findsAn artist's reconstruction shows Macrauchenia patachonica, which roamed South America thousands of years ago. Combining a range of odd characteristics from llamas and camels to rhinos and antelopes, Macrauchenia defied clarification until now and has been added to the tree of life. It belongs to a sister group of Perissodactyla, which includes horses, rhinos and tapirs.Hide Caption 19 of 32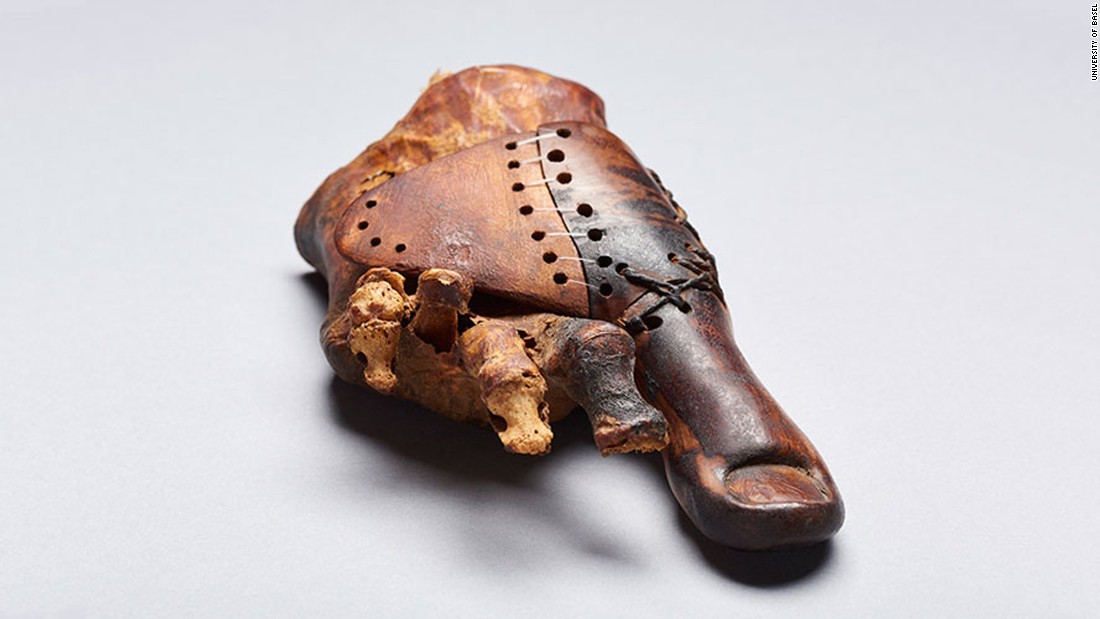 Photos: Ancient findsThis prosthetic device was made for a priest's daughter who had to have her right big toe amputated 3,000 years ago. This surprisingly lifelike toe was made to look natural by a skilled artisan who wanted to maintain the aesthetic as well as mobility during the Early Iron Age. It was designed to be worn with sandals, the footwear of choice at the time.Hide Caption 20 of 32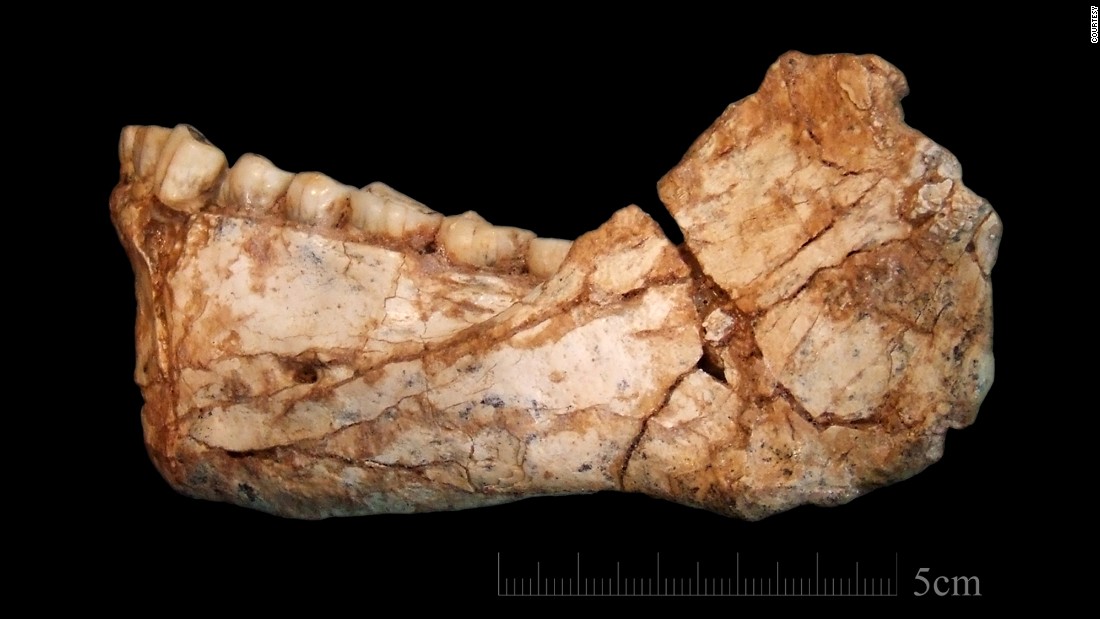 Photos: Ancient findsThe oldest fossil remains of Homo sapiens, dating back 300,000 years, were found at a site in Jebel Irhoud, Morocco. This is 100,000 years older than previously discovered fossils of Homo sapiens that have been securely dated. The fossils, including a partial skull and a lower jaw, belong to five different individuals including three young adults, an adolescent and a child estimated to be 8 years old. Hide Caption 21 of 32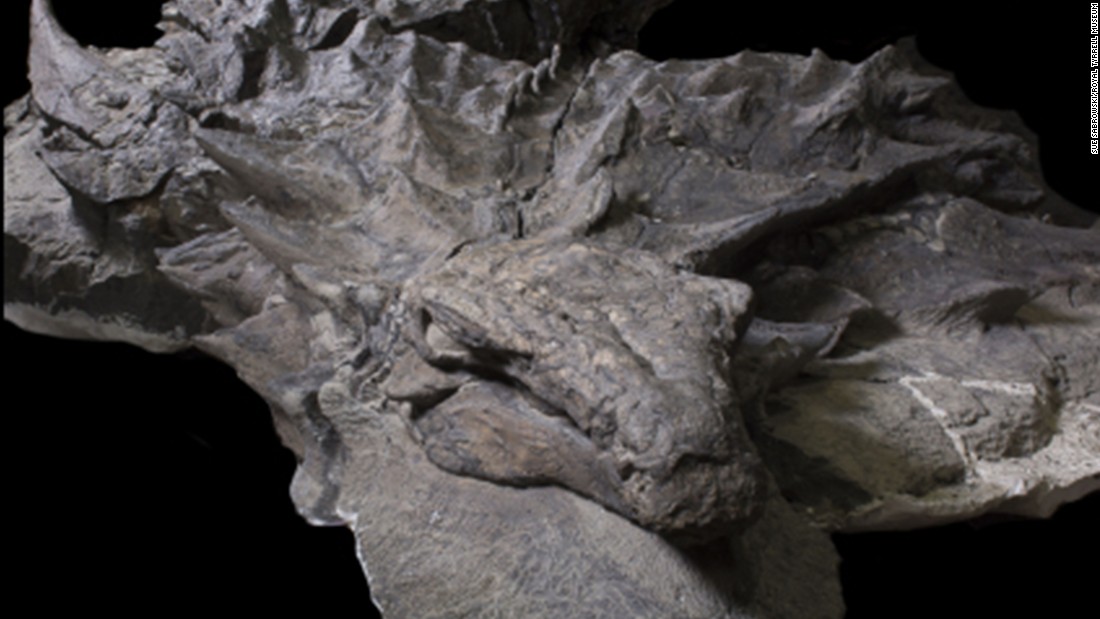 Photos: Ancient findsNodosaurs were herbivores who walked on four legs and were covered in tank-like armor and dotted with spikes for protection. But this recently unveiled 110 million-year-old fossil is the most well-preserved of the armored dinosaurs ever unearthed. Hide Caption 22 of 32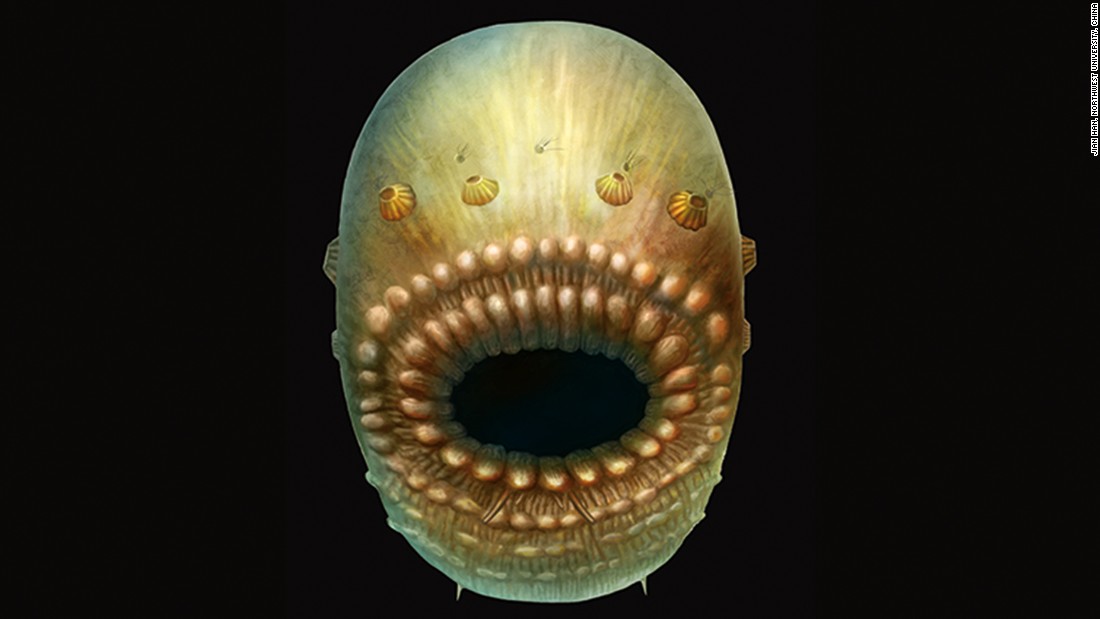 Photos: Ancient findsMicrofossils found in China have revealed what could be our earliest known ancestor on the tree of life. Saccorhytus was a tiny, bag-like sea creature that lived 540 million years ago.Hide Caption 23 of 32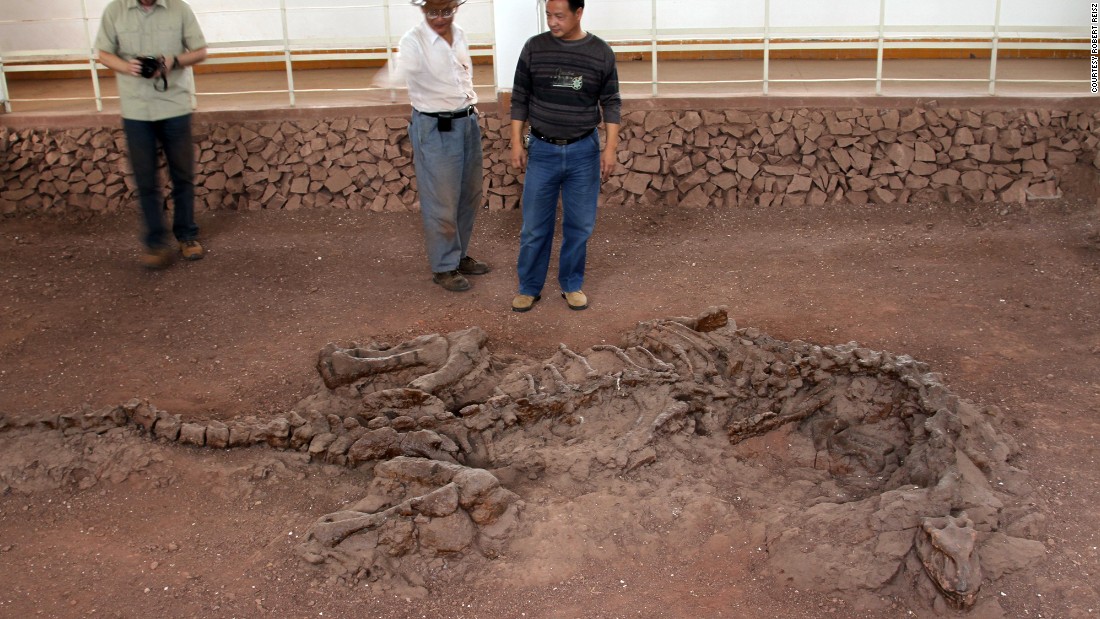 Photos: Ancient findsIn 2016, researchers discovered ancient collagen and protein remains preserved in the ribs of a dinosaur that walked the Earth 195 million years ago. Hide Caption 24 of 32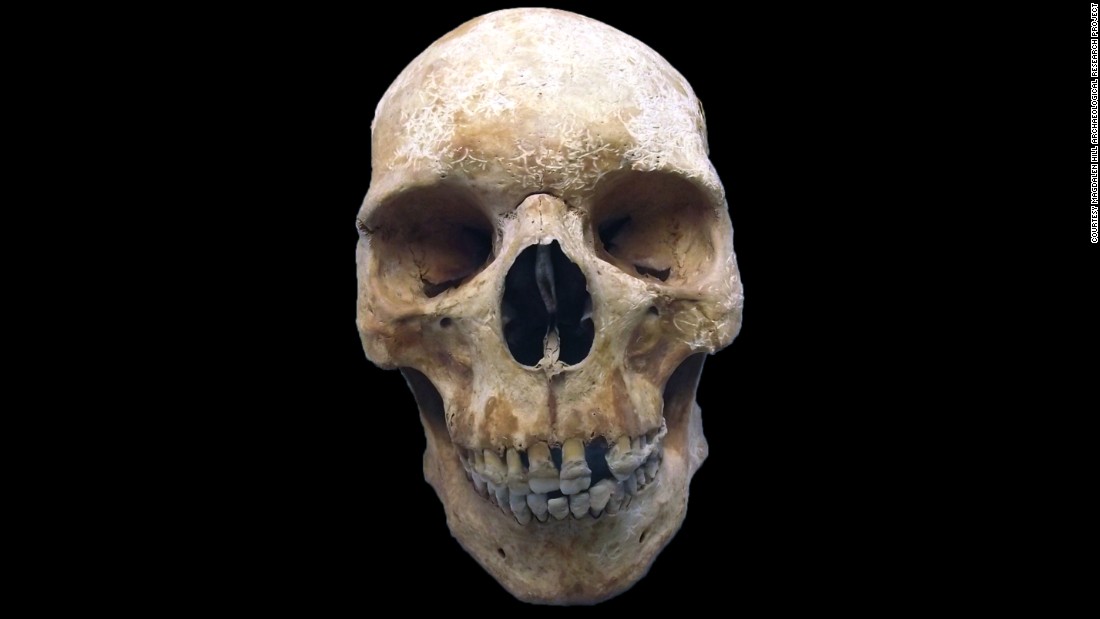 Photos: Ancient findsBy studying the skeleton of this medieval pilgrim, researchers have been able to genotype leprosy. They also discovered that leprosy-causing bacteria have changed little over hundreds of years, possibly explaining the decline in the disease after it peaked in medieval Europe as humans developed resistance.Hide Caption 25 of 32
Photos: Ancient findsThe discovery of a species that lived 6.6 million years ago in southwestern China suggests that ancient otters had "wolf-like" proportions, and weighed roughly 100 Ibs. The creature — whose skull was excavated in Yunnan province — would have been twice the size of today's otters.Hide Caption 26 of 32
Photos: Ancient findsThe tail of a 99-million-year-old dinosaur was found entombed in amber in 2016, an unprecedented discovery that has blown away scientists. The amber adds to fossil evidence that many dinosaurs sported feathers rather than scales.Hide Caption 27 of 32
Photos: Ancient findsThe oldest known sample of the smallpox-causing variola virus was found within the DNA of a 17th century child mummy in 2016. The mummy was found in a crypt beneath a Lithuanian church. The finding shortens the timeline for how long smallpox may have afflicted humans.Hide Caption 28 of 32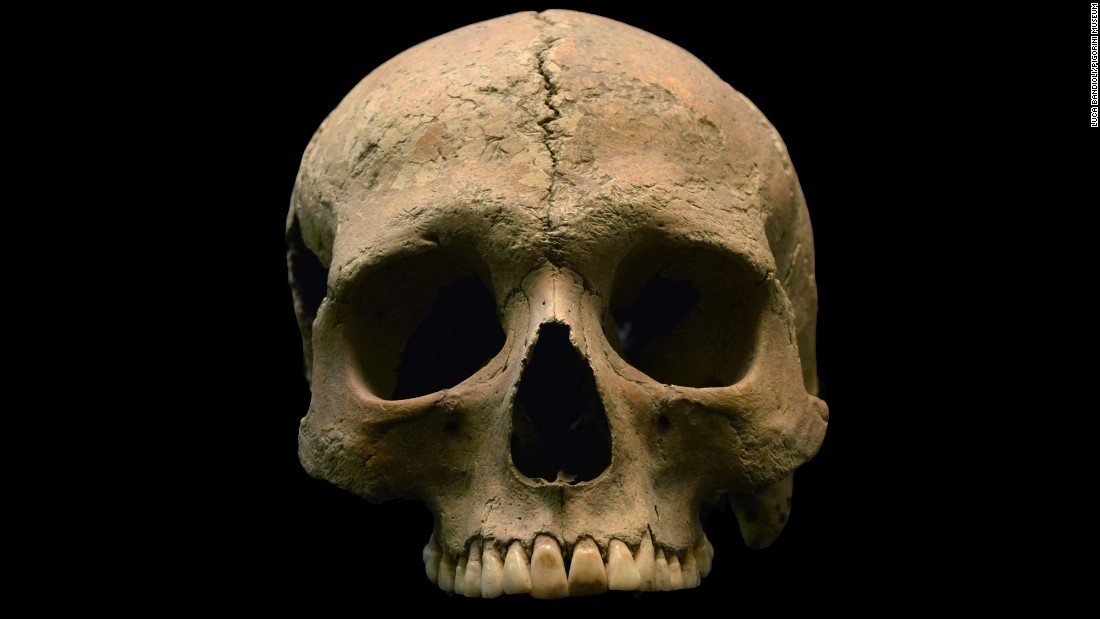 Photos: Ancient findsFor the first time, researchers discovered genomic evidence of malaria in 2,000-year-old human remains from the Roman Empire. The discovery was made in 2016.Hide Caption 29 of 32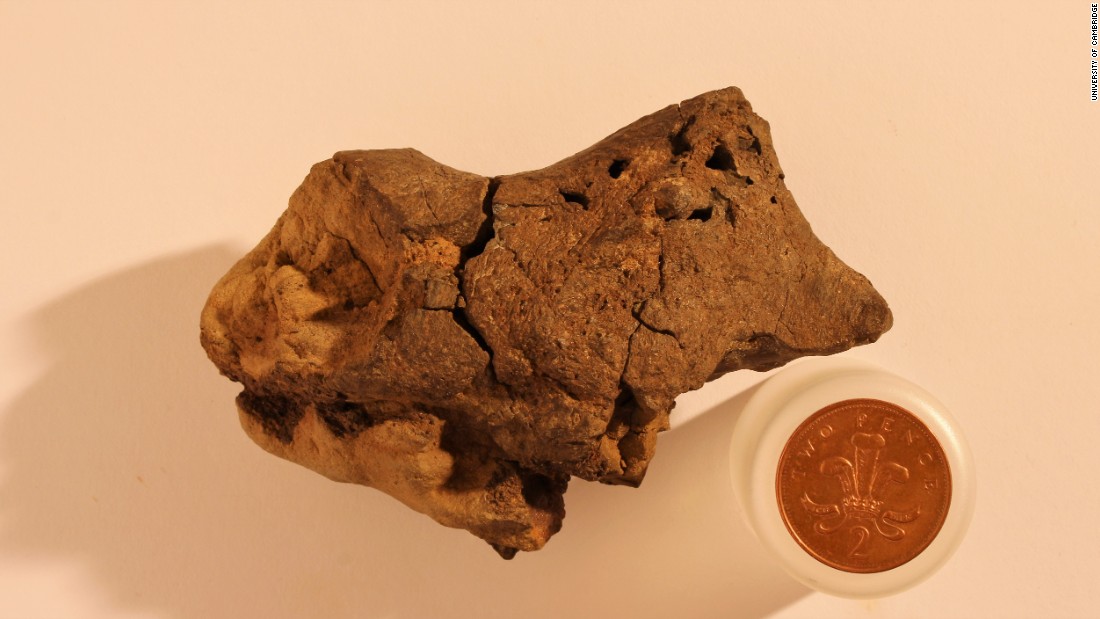 Photos: Ancient findsResearchers found the first preserved dinosaur brain in history in 2016. They believe it was preserved due to the dinosaur dying in a swamp-like environment which mixed low levels of oxygen — known to slow decay — and acidity which can preserve soft tissue for long periods. It is 130 million years old. Hide Caption 30 of 32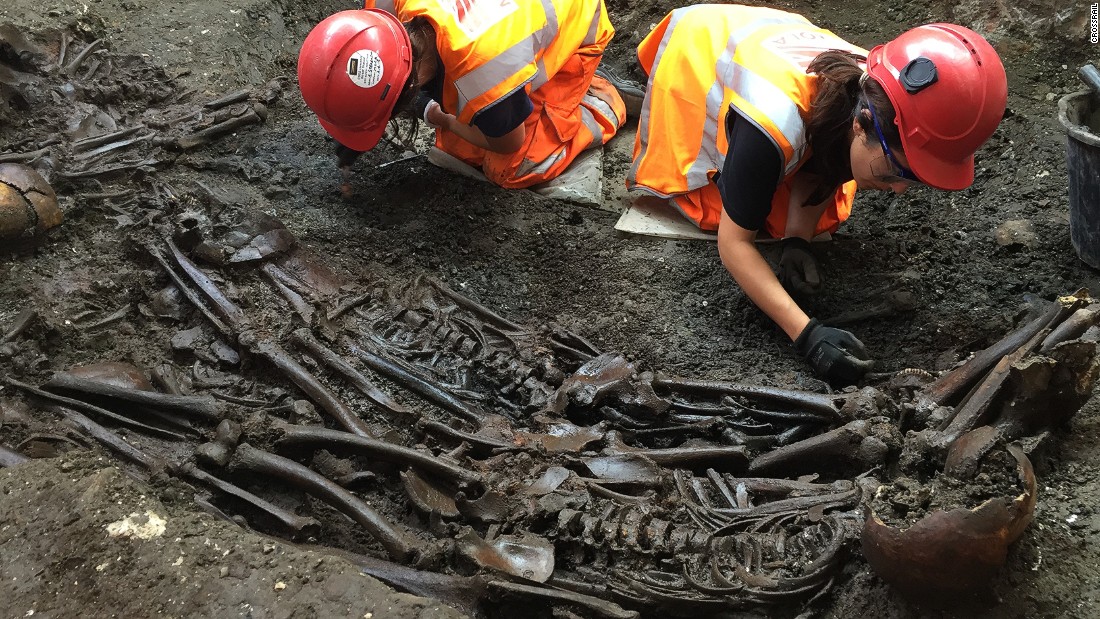 Photos: Ancient findsAn investigation of skeletons buried during the 1665 Great Plague of London revealed the DNA of the bacteria responsible for the disease in 2016. The skeletons were discovered in an ancient burial site during construction of London's Crossrail train line. Hide Caption 31 of 32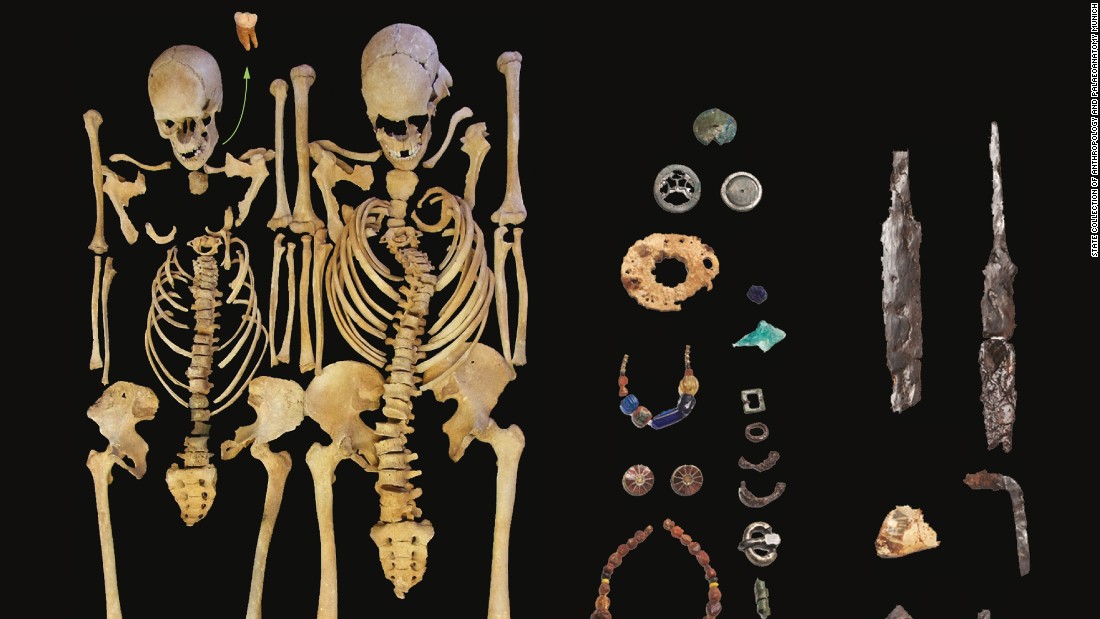 Photos: Ancient findsScientists reconstructed the genome of an ancient plague in 2016, which may shed new light on how certain diseases can either mysteriously disappear or continue to evolve and spread. An adult woman's skeleton (on left) and adult man's skeleton (on right) tested positive for the presence of Y. pestis, what researchers believe caused the Justinian Plague. Hide Caption 32 of 32



























Dissecting a drawer full of daggersBiological anthropologist and lead author of the study, Nathaniel Dominy, first discovered a drawer full of bone daggers from New Guinea when "poking around in the underbelly" of the Hood Museum of Art in Dartmouth College, USA, where he is a professor of anthropology. While initially struck by the ornamentation on the daggers, Dominy was puzzled by the fact that the daggers were made from two completely different bones. "You'd think that men would be incentivized to use the best dagger possible once their life is on the line," said Dominy. "It provoked the question: did they differ in terms of their mechanical efficiency?"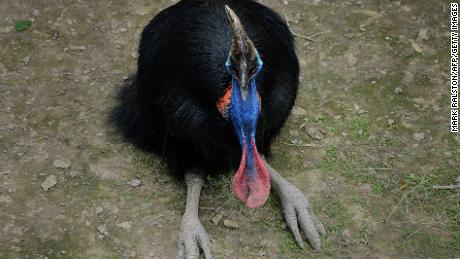 Cassowaries are native to New Guinea and northeastern Australia.While scant research had been conducted on these objects, it had previously been speculated that human bone daggers were more prestigious."By default you inherited all those powers and the magic and the rights of that person who had surrendered the bone," added Dominy. Although cassowaries were believed to possess a mystical and powerful strength, which could be co-opted and added to one's own prowess when holding the dagger, explained Dominy. To investigate the mechanical strength of the bone daggers, Dominy and his colleagues took CT scans of 11 daggers — five made from human bone and six from cassowary bone — from the late 19th and early 20th century, and simulated the effect of applying stress to the daggers.Read: FBI cracks the case of 4,000-year-old mummy's headThey found that while the mechanical properties were similar in both the human and cassowary bones, dagger-makers deliberately retained a lot of the round curvature of the human leg bone to make a stronger weapon. Whereas, with the cassowary daggers, they removed a lot of the sides of the bone, resulting in a flatter, weaker design. The study speculates that this flatter dagger may have been a strategy to increase comfort when worn on the upper arm, or to reduce friction when inserted into a victim. Read: Researchers solve mystery of 'alien' skeletonDominy added that the reason human bone daggers were made stronger was that, while cassowary bone daggers are easy to replace, if a human bone dagger was to break, both its utilitarian use and symbolic value would be lost. "The way we see it, you would probably invest more to protect the family heirloom," explained Dominy. "A human bone dagger is practically irreplaceable, so you're going to shape it in such a way as to maximize the longevity of the dagger to prevent it from being broken."
Source Link:
https://www.cnn.com/2018/05/05/health/new-guinea-human-bone-dagger/index.html
[0.120981]
Comments
comments