David Axelrod, a senior CNN political commentator and host of "The Axe Files," was senior adviser to President Barack Obama and chief strategist for the 2008 and 2012 Obama presidential campaigns. The opinions expressed in this commentary are his. View more opinion on CNN.
(CNN)The Democrats have spoken. Now it's President Donald Trump's turn at bat. You can expect he and the Republicans will wield it, well, liberally. They have to.
David AxelrodTrump enters the Republican National Convention in the worst shape of any incumbent since George H.W. Bush in 1992, a race Bush lost to Bill Clinton. In polling averages Trump trails former Vice President Joe Biden nationally by nine points.The country remains in the grip of the deadly coronavirus pandemic which a majority of voters believe Trump has badly mishandled. The economy he had hoped to run on is, consequently, in a deep hole, and 77% of Americans rate it fair or poor. His overall approval rating hovers around 40%. Moreover, the Democrats just made Trump's job harder with a skillfully executed and strategically savvy virtual convention.The four-day TV production painted a vivid portrait of the American community, drawing on the compelling testimonials of everyday Americans, their struggles and hopes for the future. That sense of connectedness was an inspiring tonic to a wounded and weary nation. Read MoreSen. Kamala Harris, herself a symbol of the nation's growing diversity, was seamlessly onboarded as Biden's running mate just a day after the hundredth anniversary of women winning the right to vote.The case against Trump was devastatingly drawn by both Barack and Michelle Obama and an array of speakers who connected the president's divisive nature, blatant disregard for democratic norms and chaotic approach to governance to the overlapping crises we face.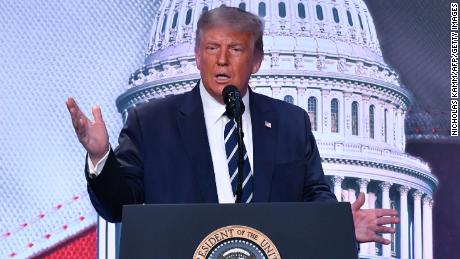 How Trump will try to erase what Democrats accomplishedYet to a large degree, the case against Trump was well known and already reflected in the President's relatively poor poll standing. Despite nearly half a century on the scene, Biden was less known, and the convention did important work in filling out his profile and undergirding him for the onslaught to come. It was a portrait of a palpably decent and deeply empathetic man, firmly rooted in the values of family and faith; a military father and working-class son of the industrial heartland, who understands struggle and loss because he has endured so much of it himself. The explicit message is that a man who persevered through almost biblical trials can lead us through this moment to a better day.The convention also burnished Biden's history as an experienced public official with a history of bridging partisan divides to get things done. The inclusion of prominent Republicans, while vexing to some on the left, illustrated the point and struck a sharp contrast with Trump's blowtorch politics.This is exactly why Trump so frantically tried to stop Biden from becoming the Democratic nominee, even enlisting the president of Ukraine for help in smearing the former Vice President. Trump knew what the DNC made plain to see: that Biden defies the caricature of the frightening, "radical left," culturally effete candidate the president had hoped to paint of any Democratic nominee. In giving an energetic and passionate acceptance speech, more presidential address to the nation than partisan jeremiad, Biden also complicated Trump's fallback storyline — that, at 77, the former VP is an aging, addled and incapable figurehead. Biden looked anything but spent last Thursday, passing the first major test, with three televised debates in the offing.As my CNN colleague Ron Brownstein noted in his post-convention review, the only flaw for Democrats was the absence of a more sustained populist critique of Trump's economic policies, the benefits of which have sharply favored the wealthy over the working class.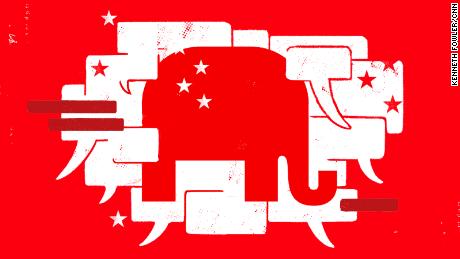 Opinion: The Republican Party has a tough choice to makeThe economy, which is paramount to most Americans, generally was squeezed into a limited slot on Wednesday night, as Democrats focused on the virus, health care, social justice, guns and climate change. Biden covered it in his contrasting vision in his speech but it was not the major thrust. That economic message goes hand-in-hand with the cultural one and would further frustrate Trump's effort to fully reassemble his white, working class base and eke out a second electoral college victory. But on the whole, Biden and the Democrats had a very strong week, energizing their broad base, appealing beyond it and lifting the former VP as voting approaches.So what can we expect next week as Republicans gather, mostly virtually?Trump is promising an "optimistic" message, and you can expect the hyperbolic salesmanship and self-promotion for which the former reality show star is famous. He will tout lower taxes and less regulation; the Wall (though little has been built); conservative judges and a better funded military. He will claim the world fears and respects us more than when he arrived.But at this point, Trump won't win a referendum on his leadership. Not with more than 175,000 Americans dead due to coronavirus, many millions unemployed and deep racial divisions that he has cravenly exploited. So the week will be less a celebration of achievement –though he will claim many– than a recasting of Biden as the instrument, if not exemplar, of radical and threatening change.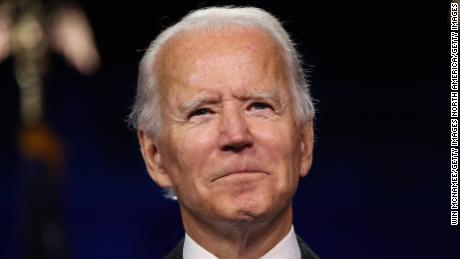 Opinion: How Biden just made Trump's life a lot more complicatedFor Trump, it's base first, last and always. So he'll flip the messaging of the Democratic Convention on its head.Appeals for gun safety laws will be presented as an assault on the Second Amendment. Climate action will be condemned as an invitation to job-killing regulation. Immigration reform will become "open borders" and progressive plans to strengthen the social compact will be portrayed as code for higher taxes on the middle class. A major theme Trump has been foreshadowing will be crime and safety, as the self-styled "law and order" President will proclaim the Democrats "anti-police," and raise the specter of a growing urban dystopia that only he will stop at suburban borders. It is pure race politics, an effort to scare White suburban women back into his fold. He was very explicit about this in a tweet over the weekend. The names of Bernie Sanders, Alexandria Ocasio-Cortez and The Squad will be heard more at the Republican Convention than the one we just witnessed. Harris' history as a tough prosecutor will be dismissed. Republicans will use her brief Senate record to paint her to the left. The message will be that Harris and the left-leaning Democrats, not Biden, are the face of the new Democratic Party. And Biden himself will be excoriated as a lifelong Washington insider, complicit in its failures.It will be interesting to see how well the Republicans adapt to the fusion of virtual and live formats that have been forced on them after wasting months, at Trump's insistence, vainly searching for a locality that would allow them to host a traditional convention. Remote or not, Trump will be center stage, and not just on the last night, as tradition would hold. Convinced that he will outshine any potential surrogate in the all-important 10 o'clock hour when the broadcast networks join, the old reality TV star has written himself into the lineup all four nights. Get our free weekly newsletter
Sign up for CNN Opinion's new newsletter.
Join us on Twitter and Facebook
He may again claim that he exercised stellar leadership during the pandemic that has roiled the nation and depict the calamity as a brief, Chinese-inspired detour in a glorious American renewal that will shortly resume. In contrast to the relatively sober Democratic convention, Trump undoubtedly will demand as much pageantry as the scaled-down format allows.But with most Americans convinced that the country is off on the wrong track, the president trailing and just three weeks until the first ballots are cast, my bet is that this "optimistic" Republican convention and its star will take a decidedly savage turn.
Source Link:
https://www.cnn.com/2020/08/23/opinions/trump-cant-have-optimistic-gop-convention-axelrod/index.html
Bad Request
Your browser sent a request that this server could not understand.
Size of a request header field exceeds server limit.
Comments
comments