Josh Campbell is a CNN analyst covering national security issues. He previously served as a supervisory special agent with the FBI, special assistant to the bureau's director, including Jim Comey, and is writing a book on recent attempts by elected officials to undermine the rule of law. Follow him on Twitter @joshscampbell. The views expressed in this commentary are his own. View more opinion on CNN.
(CNN)Many attributes distinguish special counsel Robert Mueller from the current crop of high-profile government figures in Washington, the most notable being his total shunning of the spotlight. Indeed, in a town where sage politicians are all too happy to go in front of cameras and provide us with their wisdom, Mueller appears altogether uninterested in fame. For the good of the nation, that must change.
New reporting suggests that Mueller's team does not want him to testify publicly before Congress about his probe into Russian interference and allegations of obstruction of justice by President Trump. The concern is that such a hearing would risk degenerating into a political food fight. One option that has been floated is for him to testify behind closed doors.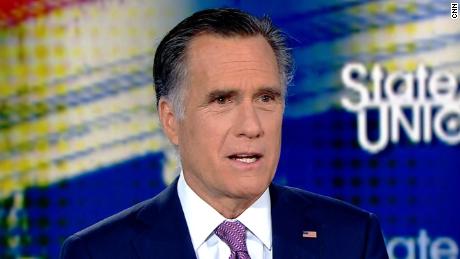 Romney's astonishing nonsense about Amash and Mueller But such a move would be untenable. Read MoreIt's important to understand: Mueller's unwillingness to speak to the public about the investigation is not some new quirk. His avoidance of the media has largely defined his time in government service — both from his days as a senior official in the Justice Department and later as FBI Director. When I first joined the FBI, I worked under Mueller in his public affairs shop. I fielded press inquiries about FBI operations and staffed Mueller at various public engagements. The latter frequently caused him to grouse to his staff, but he realized, as the public face of America's premiere law enforcement agency, that the duty came with the job. Although he would periodically give public speeches, they were more often than not the result of our team pushing him to be more visible on a particular issue facing law enforcement, rather than Mueller wanting to express his thoughts.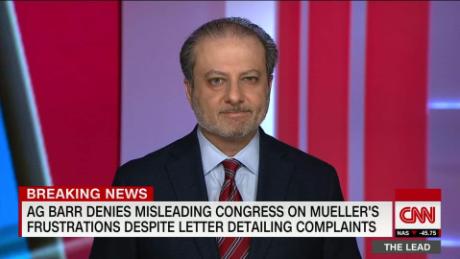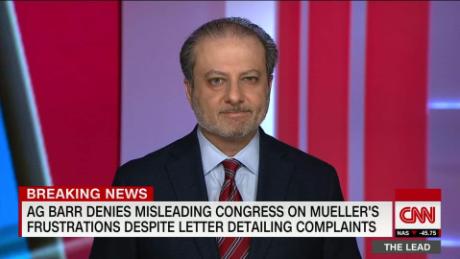 JUST WATCHEDPreet Bharara: The fact that Mueller recorded his complaints in writing is significant ReplayMore Videos …MUST WATCH
Preet Bharara: The fact that Mueller recorded his complaints in writing is significant 06:31 As for press conferences or engaging one-on-one with the media, a running joke among our team was that we had the easiest job in Washington. A request from a reporter to meet with Mueller would reflexively draw a chuckle and shake of the head. Hobnobbing with reporters simply wasn't in his DNA. The former FBI director's reluctance fell away occasionally, though, whenever he sensed there was an issue of such national importance that only the weight of his office and reputation could command the attention necessary to do it justice. For example, in the wake of the September 11 terrorist attacks, Mueller was front and center, helping reassure the public that the US government was doing all it could to safeguard a fearful public.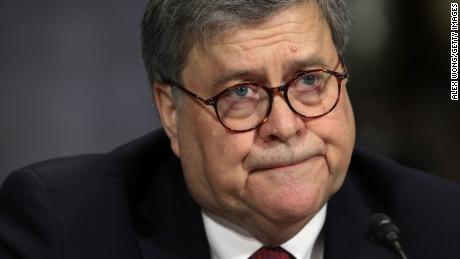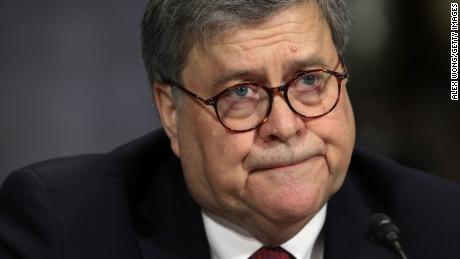 JUST WATCHEDBarr skirts around question about Trump doing 'wrong'ReplayMore Videos …MUST WATCH
Barr skirts around question about Trump doing 'wrong' 01:57 I also vividly remember a striking departure from his quiet posture when in 2007, the Justice Department's inspector general concluded the FBI had broken the law in its use of national security letters for surveillance. Although the inspector general absolved investigators of malicious intent, Mueller nevertheless told our team that he would publicly and forcefully admit and own the mistakes. For him, it was vital he ensure public confidence in our institutions of justice. "How could this happen?" Mueller rhetorically asked at a press conference we arranged to respond to the reports of alleged abuse. "Who is to be held accountable? … (T)he answer to that is I am to be held accountable." Which brings us to the present, where Mueller plays a central role in a national crisis over the results of his nearly two-year investigation. Many national security experts believe the current attorney general, William Barr, has opted to run interference for Trump by deciding Mueller's final report did not conclude that the President obstructed justice, despite its listing at least 10 instances of presidential misconduct that could qualify as such. The question remains whether Mueller intended to leave this decision to Barr or to Congress. With so many questions swirling about Mueller's original intentions, coupled with the eyebrow-raising actions of Barr, the American people need to hear directly from Mueller. Secret closed-door testimony, even with a transcript eventually released, will not suffice. Any partisan who attempts to block such transparency should be castigated.Stay up to date…
Sign up for our new newsletter.
Join us on Twitter and Facebook
Every fiber of Mueller's being likely rejects the spectacle such public testimony would become, but this is another one of those rare instances where public confidence in our institutions of justice is on the line. He must publicly own his decisions. How tragic it would be if an honorable career public servant and national hero allowed his final act in this pivotal drama to be defined by others whose motivations remain suspicious. It is time for the prosecutor to himself be publicly cross-examined. Public faith in the independence of the Justice Department demands nothing less.
Source Link:
https://www.cnn.com/2019/05/28/opinions/mueller-congress-testimony-campbell/index.html
[-0.472826]
Comments
comments