Cable news is an ugly, all-powerful wrestling arena in which overpaid hacks battle disgraced former politicians to see who can bloviate and most convincingly moralize before the American people.
And then there was Anthony Bourdain. The CNN host, who died Friday, will no doubt be best remembered for the empathetic lens he trained on cultures different from his own, the alluring way he casually feasted in other countries. Bourdain's "Parts Unknown" stood out, as one Twitter user put it, as "one of the only shows on TV that tried with all its might to teach Americans not to be scared of other people."
That point particularly hit home for me when he came to Queens, where I live, last May. He came at a time when elitist blowhards who never leave Manhattan or Washington used New York's largest borough ― Donald Trump's place of origin ― as shorthand for the now-president's ignorance and provincialism. In September 2016, Politico brazenly declared, "Clinton vs. Trump is Manhattan vs. Queens," calling Queens "the most Outer Borro-y of the Outer Borros." (Election results and the physical location of Staten Island proved the ridiculousness of this zinger). In January 2017, The Atlantic dubbed Trump "The Outer-Borough President." The classist, geography-based dog whistle hasn't lost its appeal. In April on MSNBC, GOP strategist Steve Schmidt dismissed Trump as sounding like "a drunk guy in Queens."
Unlike them, Bourdain showed up and told stories of the real people who live here ― which is to say, he told the stories of immigrants.
Queens, for those unfamiliar, is where roughly 800 languages are spoken. In 2006, it became the only county in the U.S. where black median income surpassed white median income. Immigrants make up half of Queens' workforce and 69 percent of its self-employed entrepreneurs. Nearly half the city's undocumented immigrants live in Queens.
The episode, which aired on May 21, 2017, starts at dusk in the shadow of the towering 7 train in Corona. Bourdain eats morcilla, a type of blood sausage, with potato cakes at an Ecuadorian food cart. He highlights how the New York City Police Department bullies food cart owners at the behest of developers looking to "clean up" the neighborhood near the sites of luxury condos.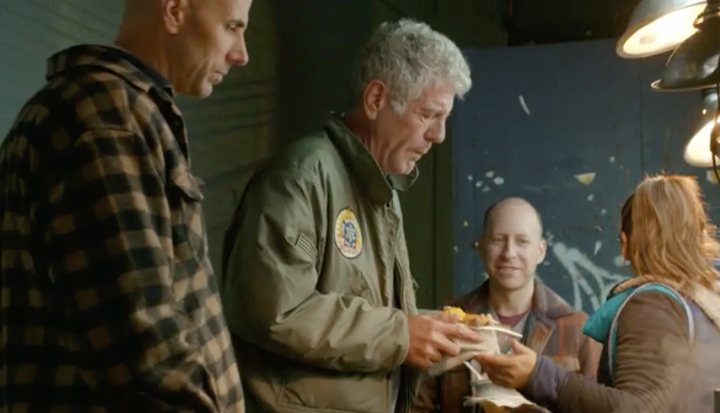 CNN Anthony Bourdain with a plate of morcilla and potato cakes in Corona, Queens.
He invites his buddy, a first-generation American with Indian parents, to give him a tour around Flushing, the modern mecca for Chinese and Korean food in New York. They go to Yu Garden Dumpling House and eat cold beef tripe, soup dumplings and meatballs. Bourdain then meets up with Mu Ramen chef Josh Smookler and Casa Enrique chef Cosme Aguilar and laughs about avoiding Korean restaurants where only white people eat as they dine on gamjatang, pork belly and galbi.
Next up, he goes to Woodhaven to Neir's Tavern, one of New York's oldest bars, which is now owned by a Queens resident of Jamaican descent. He takes us to Evelia Coyotzi's home as she prepares hundreds of tamales, which she'll sell at a street cart the next day. He goes to Jackson Heights and eats noodle soup and momos at Lhasa Fast Food, the cult-favorite Tibetan restaurant nestled in the back of a cell phone and jewelry store. He heads to the Rockaways, where he talks about the lasting impacts of Superstorm Sandy with a local community activist at a Dominican restaurant. He eats Jamaican beef patties at the Aqueduct Racetrack on Rockaway Boulevard and finishes the show with Nigerian food in Jamaica, Queens.
He came at a time when elitist blowhards who never leave Manhattan or Washington used New York's largest borough ― Donald Trump's place of origin ― as shorthand for the now-president's ignorance and provincialism.
Each location seemed carefully chosen, and he was careful, too, in how he treated Queens itself. He offered an earnest slice of life while humbly acknowledging that it was only a slice, that there was so much more to the place than he could fit into 40 minutes.
Bourdain represented a lot of what I aspired to as a teenager on Long Island, a certain type of generous-spirited New York masculinity. He was open-minded and curious, with genuine desire to relate to other cultures, not as a food safari-goer seeking an exotic new adventure, but as a real, regular-ass New Yorker, who just wanted something good to eat. That was something rare on television, which tends to treat the underclass with either fear or a condescending pity, and it was virtually unseen in food TV, where Bourdain's earlier shows were contemporaries of "Bizarre Foods" and "Man v. Food."
He projected the gruff, no-bullshit attitude that communicated a respect for your time and space, but had the basic table manners of a guy who loved his mom. He reminded me of my dad, who was born in Queens and lived here before I was born.
In a "field notes" blog post on his website, Bourdain concludes: "It's America—when America was still seen and believed to be an idea: a place for people from all over the world to be free, to better their lives, to build a new future. To say such things these days is unpopular. But Queens, I hope, is an argument for the founders' original intent, a place where America still offers the world something of inestimable value: hope—and in return, receives so much."
RELATED COVERAGE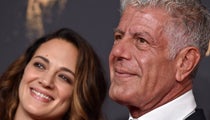 Anthony Bourdain's Last Great Exploration Was Masculinity Itself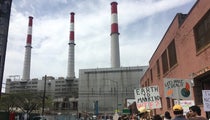 In NYC, Birthplace Of Climate March, A Reminder Of Who Suffers Most From Pollution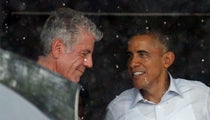 Barack Obama Remembers Anthony Bourdain With Touching Vietnam Photo
If you or someone you know needs help, call 1-800-273-8255 for the National Suicide Prevention Lifeline. You can also text HOME to 741-741 for free, 24-hour support from the Crisis Text Line. Outside of the U.S., please visit the International Association for Suicide Prevention for a database of resources.
Source Link:
https://www.huffingtonpost.com/entry/anthony-bourdain-queens_us_5b1ae3cbe4b0bbb7a0dcc7e3
[0.0575791]
Comments
comments