(CNN)The 1990s had a slow police chase with a white Ford Bronco.
The 2000s had "Tot Mom." It's been 10 years since Casey Anthony, who was charged in her 2-year-old daughter's death, first made national headlines and became the central figure in a criminal trial that captivated the country. (It was Nancy Grace, the former HLN anchor, who bestowed Anthony with the memorable nickname.) The parallels between Anthony's case and O.J. Simpson's the decade prior are clear — both featured horrific killings, obsessive coverage and controversial acquittals — and it's no surprise that Anthony's often seen as the O.J. of the aughts.The story first broke on July 15, 2008, when Casey's mother, Cindy Anthony, frantically called police in Orlando, Florida, to report that she'd just learned that her granddaughter Caylee was missing — and had been for 31 days. Read More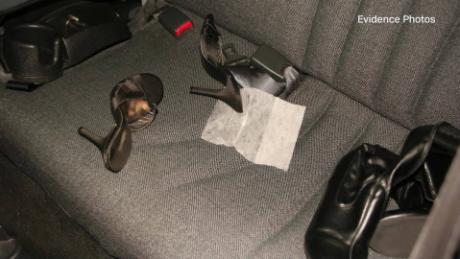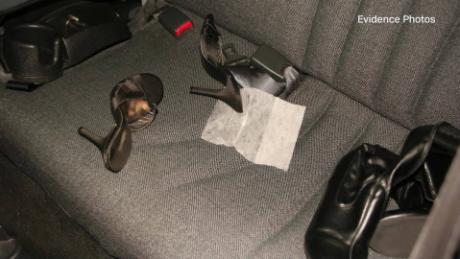 JUST WATCHEDHear the 911 call in Casey Anthony caseReplayMore Videos …MUST WATCH
Hear the 911 call in Casey Anthony case 01:17Casey told police that Caylee was with a sitter named Zenaida Gonzalez, or "Zanny," but that story turned out to be made-up. When police took Casey to Universal Studios, where she claimed she worked, to investigate, they learned she'd lied about having a job there. Over the next few months, hundreds would search for Caylee while law enforcement looked for clues. What they found wouldn't lead to Caylee, but it did lead to the October indictment of her mother on seven criminal counts, including first-degree murder. Casey pleaded not guilty. In December 2008, Caylee's decomposed remains were found in a wooded area not far from the Anthony home. Two years later at a closely watched trial, prosecution alleged that Casey used chloroform on her daughter and suffocated her by putting duct tape over the little girl's mouth and nose. Casey's defense team presented a different theory: that Caylee accidentally drowned in the family's pool.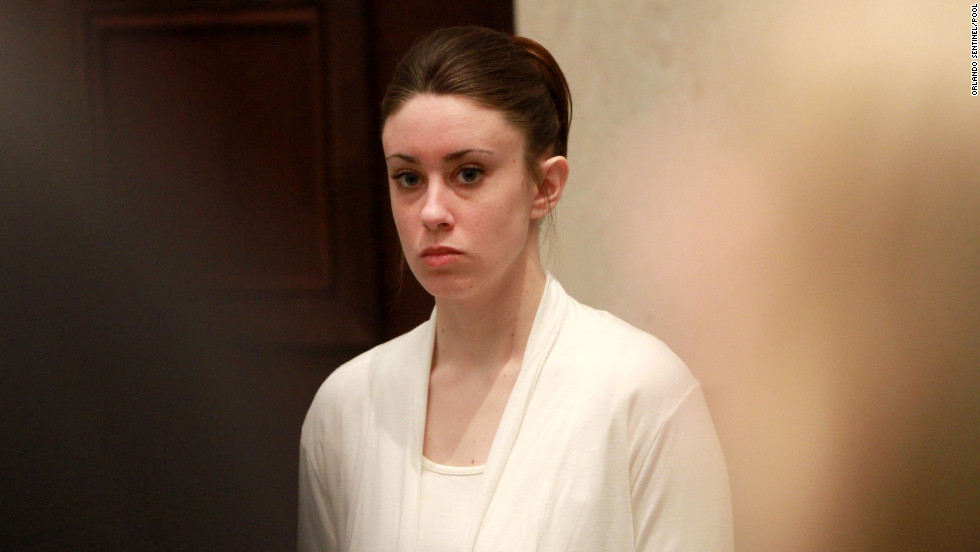 Photos: The trial of Casey AnthonyIn July 2008, police in Orange County, Florida, received a call that led to one of America's most high-profile criminal cases: the disappearance and death of 2-year-old Caylee Anthony, and the question of whether her mother, Casey Anthony (pictured), was involved. Hide Caption 1 of 23
Photos: The trial of Casey AnthonyBefore the trial: Casey Anthony gave birth to her daughter, Caylee Anthony (pictured here), on August 9, 2005, when she was 19 years old. The identity of Caylee's father hasn't been publicly identified. Hide Caption 2 of 23
Photos: The trial of Casey AnthonyJuly 15, 2008: Just a few weeks before Caylee's third birthday, Casey's mother, Cindy Anthony, called police in their hometown of Orlando. Cindy said her daughter and granddaughter had been missing for a month — and while she'd located her daughter, her granddaughter was nowhere to be found. Hide Caption 3 of 23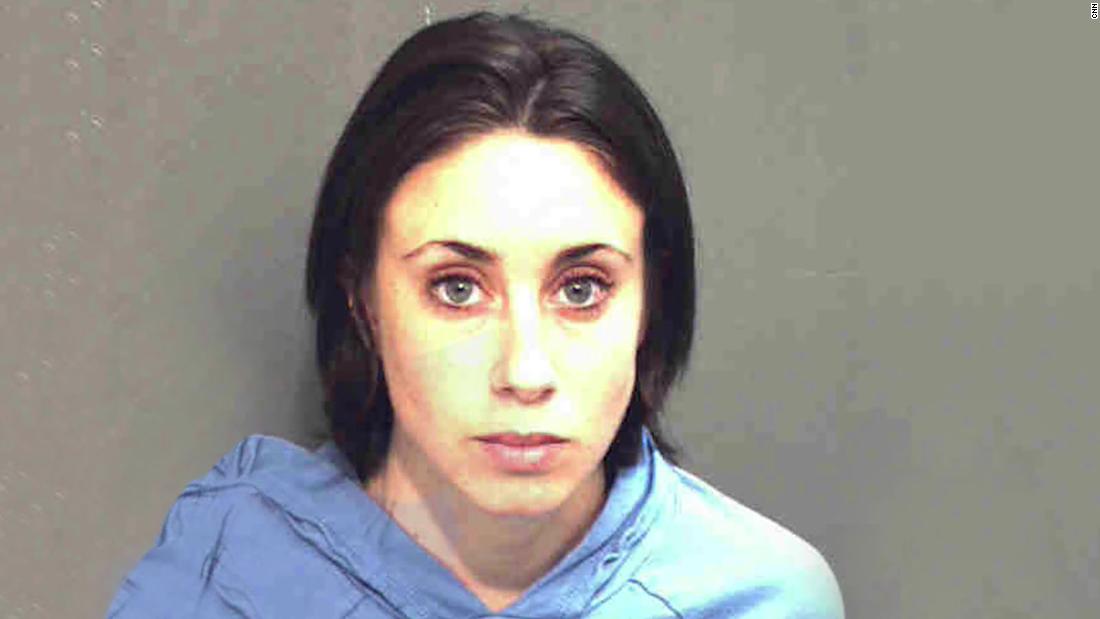 Photos: The trial of Casey AnthonyJuly 16, 2008: At first, Casey Anthony told police that she believed her nanny had her 2-year-old daughter, and that she'd been searching for her. Police quickly determined that there wasn't a nanny involved and that Casey's story about the last time her daughter was seen was false. Casey, 22, was arrested and charged with child neglect.Hide Caption 4 of 23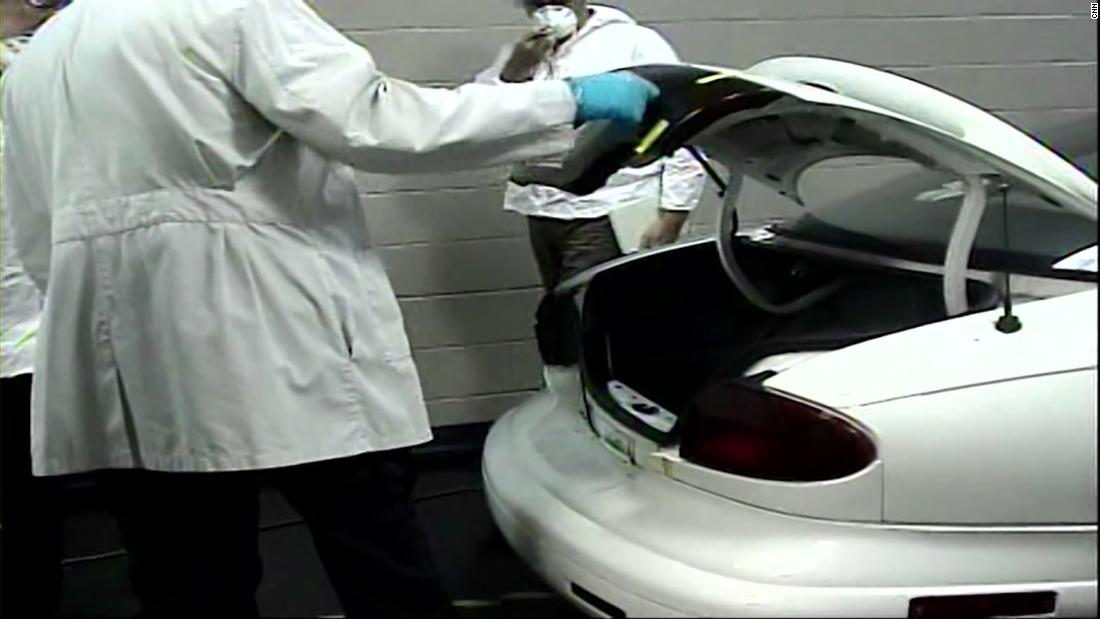 Photos: The trial of Casey AnthonyJuly 2008: As police investigated Caylee's disappearance, a key piece of evidence comes into play: Casey's Pontiac Sunfire. When Casey's mother called police to report Caylee missing, she noted that Casey's car smelled like "there had been a dead body" in it. Days later at Casey's bond hearing, a deputy testified that a cadaver dog trained to picked up the scent of human decomposition alerted him to the trunk of the car.Hide Caption 5 of 23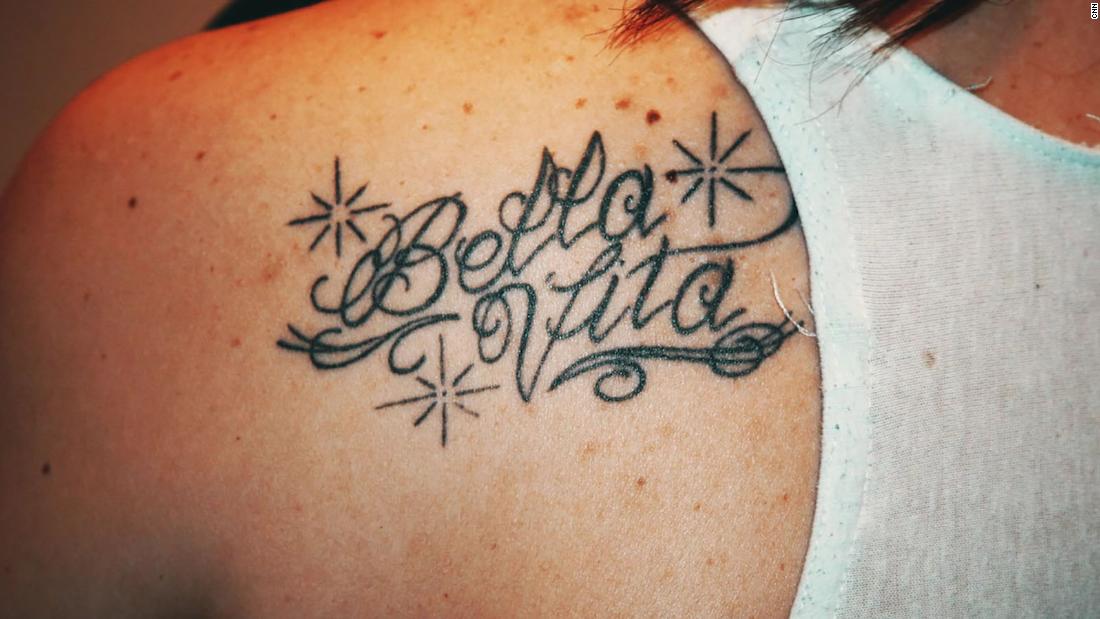 Photos: The trial of Casey AnthonyOctober 2008: Raising additional questions for police was Casey's behavior during the time she said her daughter was missing. Authorities described Casey as continuing to hang out with friends, partying — and getting this tattoo, which means "Beautiful Life." On October 14, three months after Caylee was reported missing, Casey was indicted by a grand jury on capital murder and other charges. She pleaded not guilty.Hide Caption 6 of 23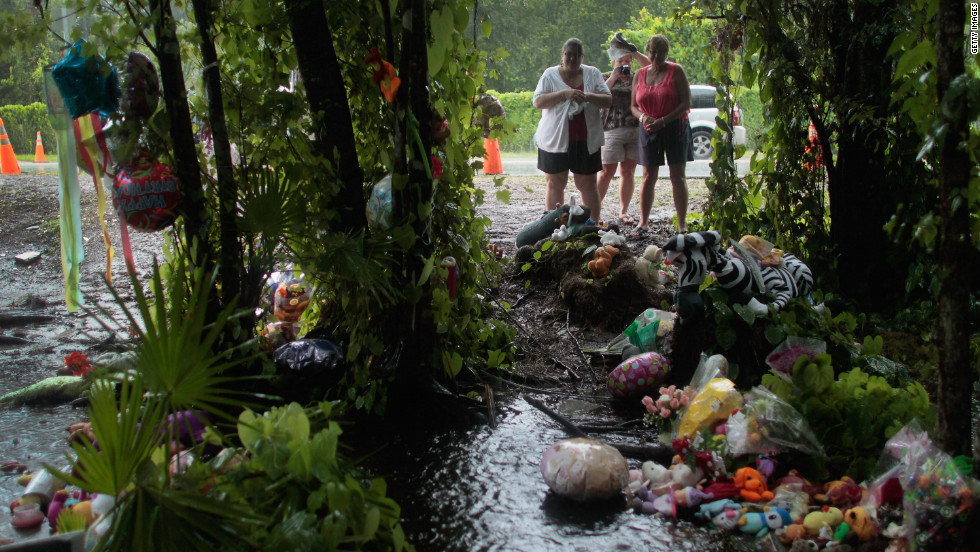 Photos: The trial of Casey AnthonyDecember 2008: Many people, both locally and nationally, followed the case and searched for Caylee. On December 11, skeletal remains were found in a wooded area near the Anthony home by a utility worker. On December 19, authorities announced the remains had been identified as Caylee. Pictured here is a memorial for Caylee where the 2-year-old's remains were found.Hide Caption 7 of 23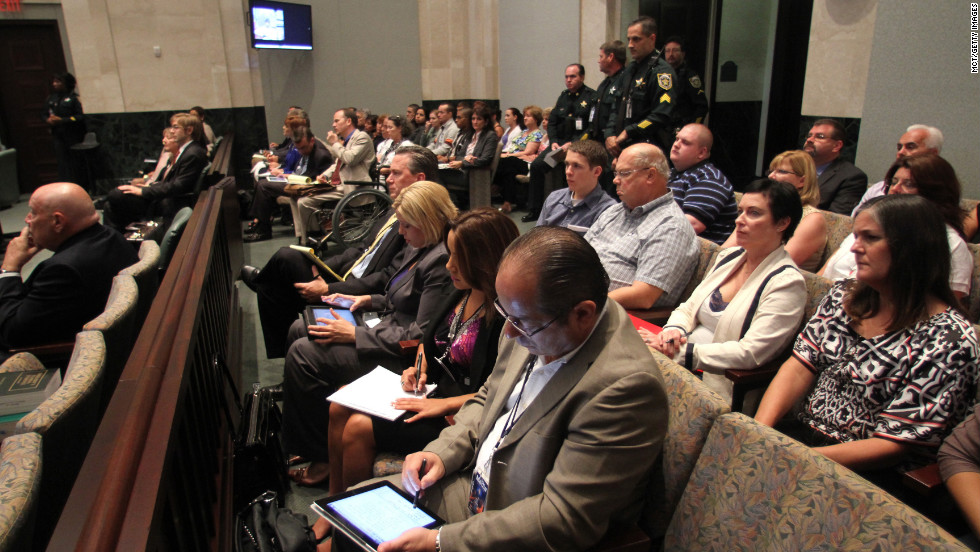 Photos: The trial of Casey AnthonyMay 2011: With prosecutors deciding to pursue the death penalty, jury selection began in the Casey Anthony trial on May 9, 2011. Spectators in the courthouse are pictured here as they wait for the trial's first day to begin on May 24, 2011.Hide Caption 8 of 23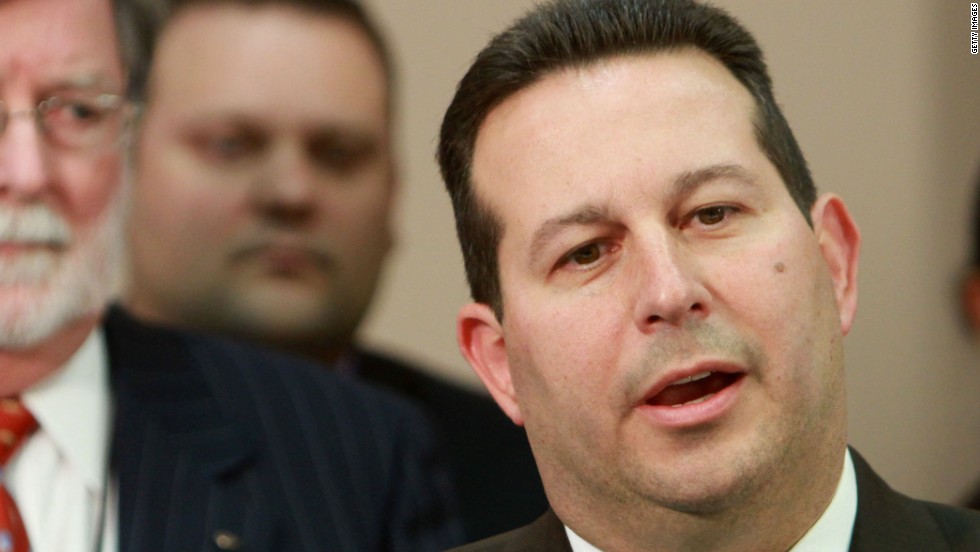 Photos: The trial of Casey AnthonyMay 2011: Jose Baez, lead defense counsel for Casey Anthony, presented a different story during his opening remarks: he said Caylee Anthony was not murdered and was never missing. Baez stated she died on June 16, 2008, from an accidental drowning in the Anthony family's backyard pool.Hide Caption 9 of 23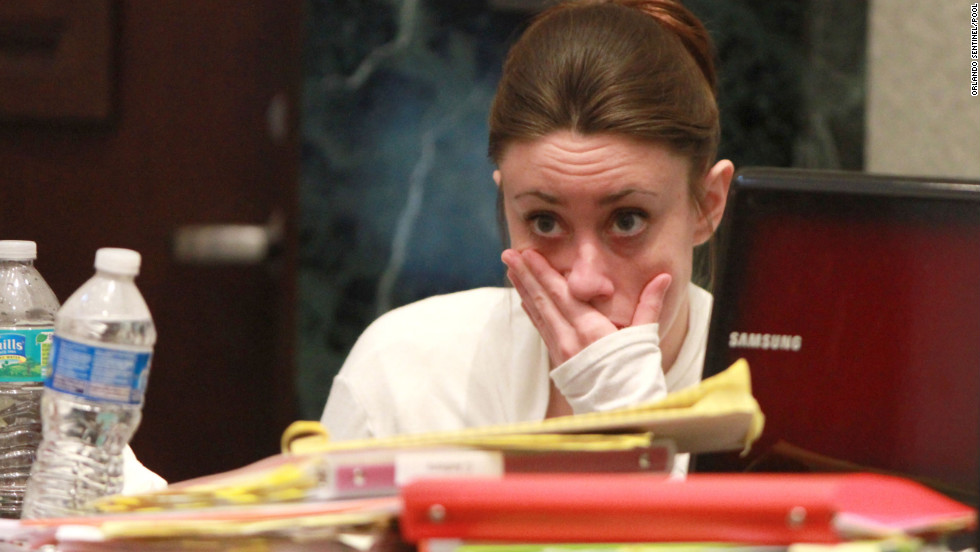 Photos: The trial of Casey AnthonyJune 2011: During the trial, the prosecution alleged that Casey used chloroform on her daughter and suffocated her by putting duct tape over the little girl's mouth and nose. They also alleged that Casey put her daughter's body in her car trunk before disposing of it. Hide Caption 10 of 23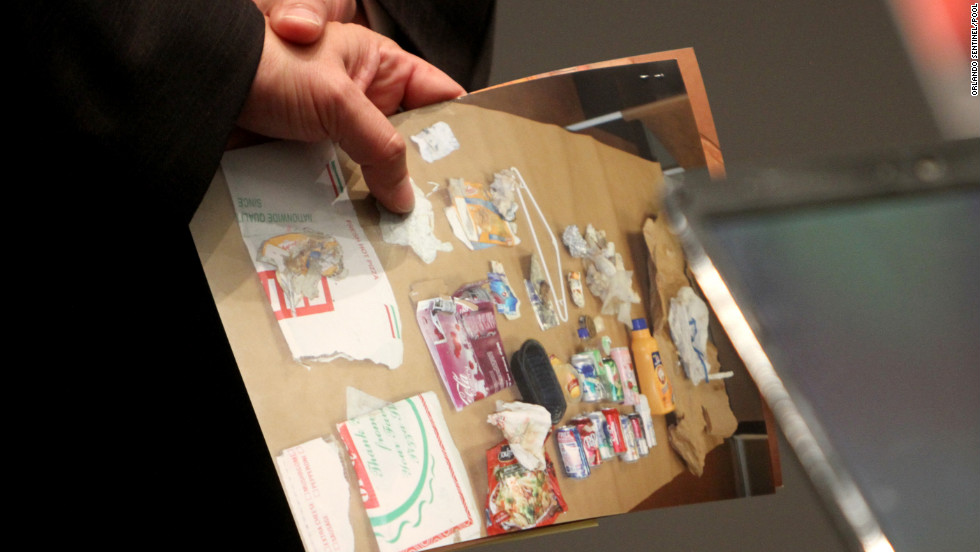 Photos: The trial of Casey AnthonyJune 2011: Forensics expert Arpad Vass testified on June 6 that the only plausible explanation for the odor in Casey's car trunk would be the presence of a decomposing human body. Pictured here is an evidence photo of trash found in the trunk. Hide Caption 11 of 23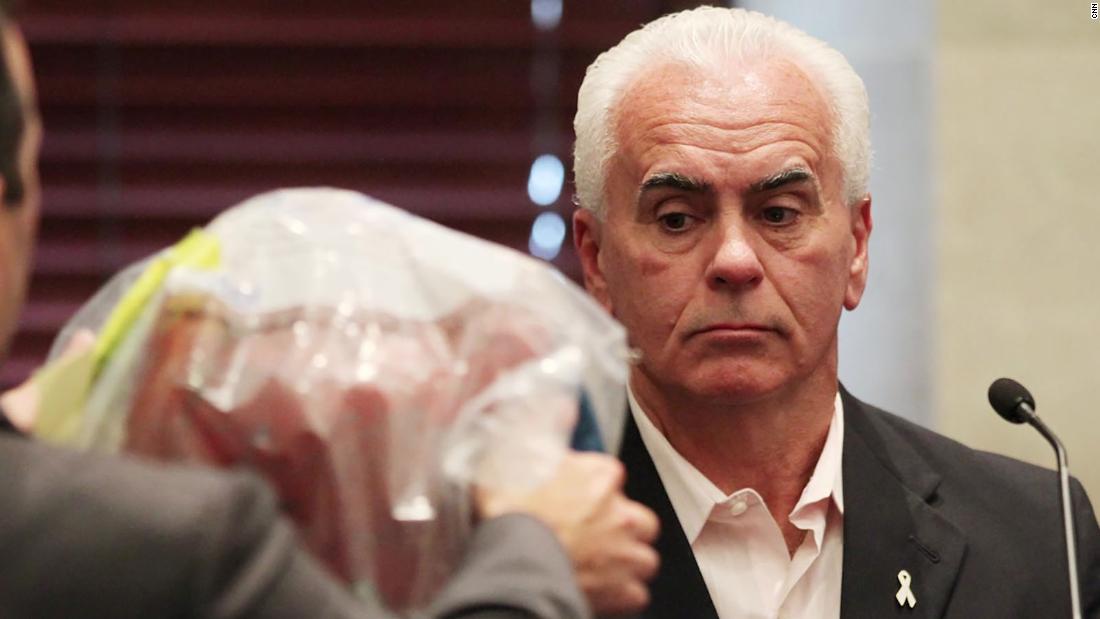 Photos: The trial of Casey AnthonyJune 2011: During his testimony, Casey's father, George Anthony, denied the defense's claims that he sexually abused his daughter and that he was involved in his granddaughter's death.Hide Caption 12 of 23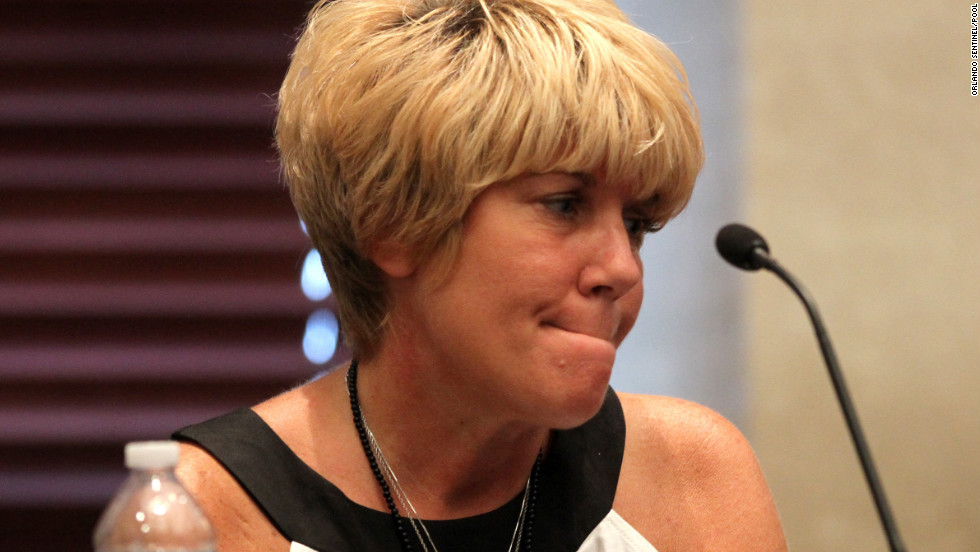 Photos: The trial of Casey AnthonyJune 2011: Casey's mother, Cindy, also took the stand. Here, she's seen reacting to a photo of Caylee on a monitor during her testimony on June 14, 2011, day 18 of the trial.Hide Caption 13 of 23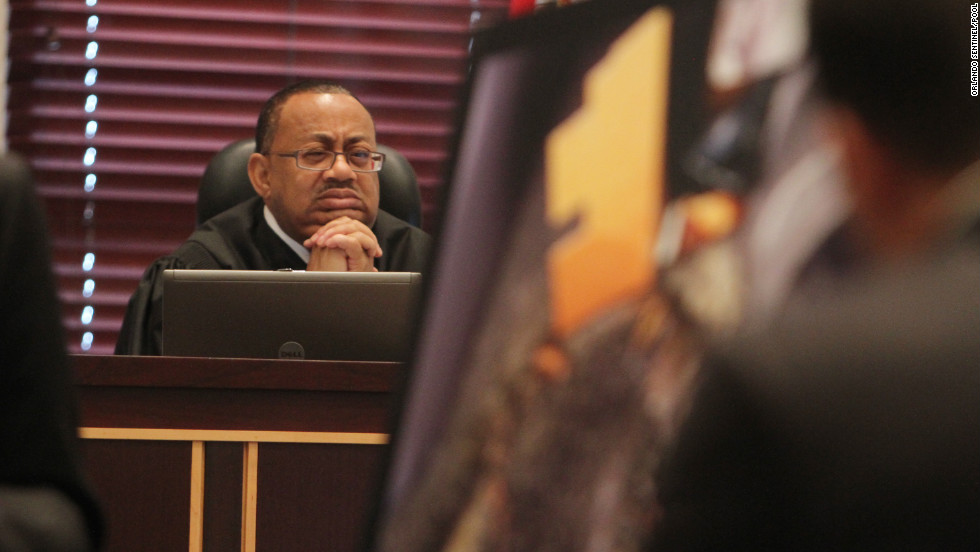 Photos: The trial of Casey AnthonyJune 2011: Judge Belvin Perry looks at evidence as it's presented during the trial.Hide Caption 14 of 23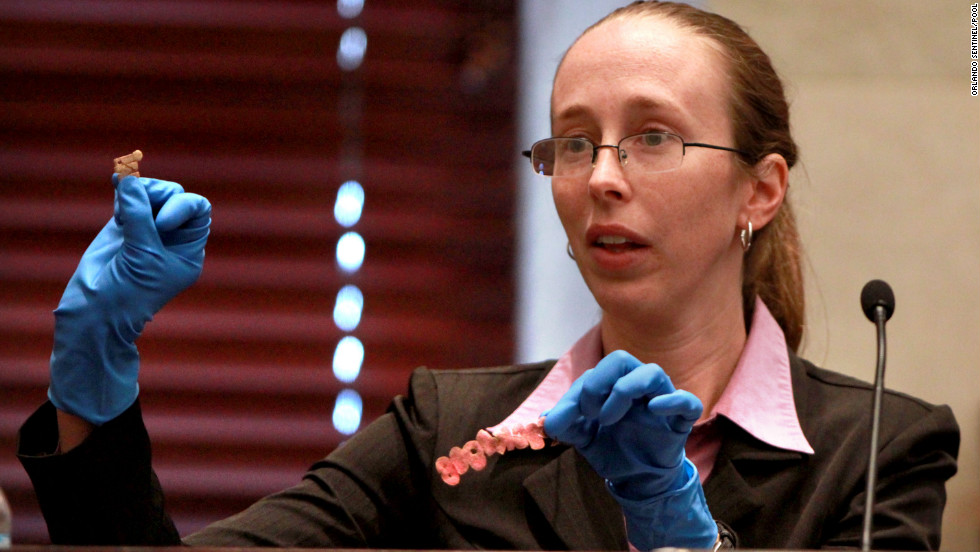 Photos: The trial of Casey AnthonyJune 2011: Jennifer Welch, a crime scene investigator with the Orange County Sheriff's Office, shows letters from Caylee's T-shirt that were entered into evidence.Hide Caption 15 of 23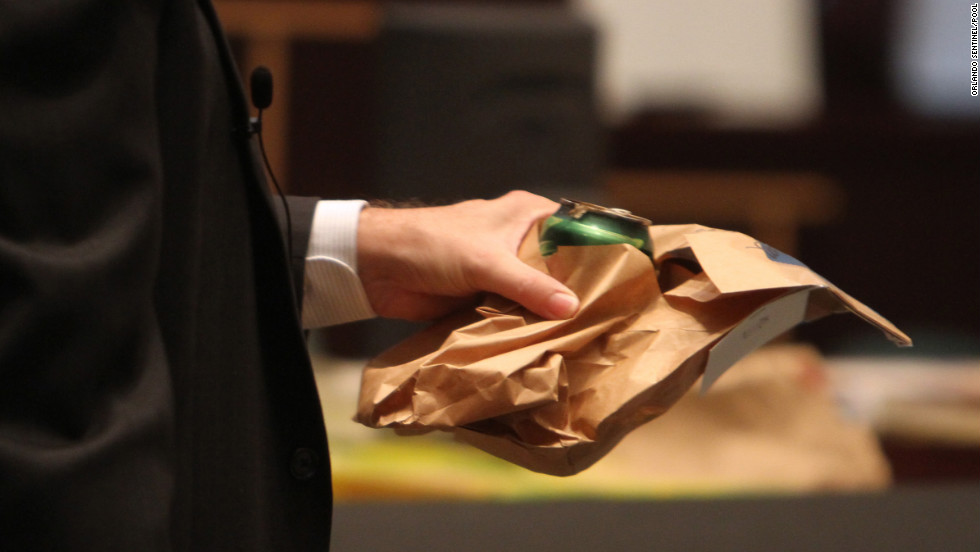 Photos: The trial of Casey AnthonyJune 2011: Assistant State Attorney Jeff Ashton holds crime scene evidence during a cross-examination of entomologist Dr. Tim Huntington. The country's interest in every update on the case was voracious; by the time it concluded, it had yielded record ratings for some networks. Hide Caption 16 of 23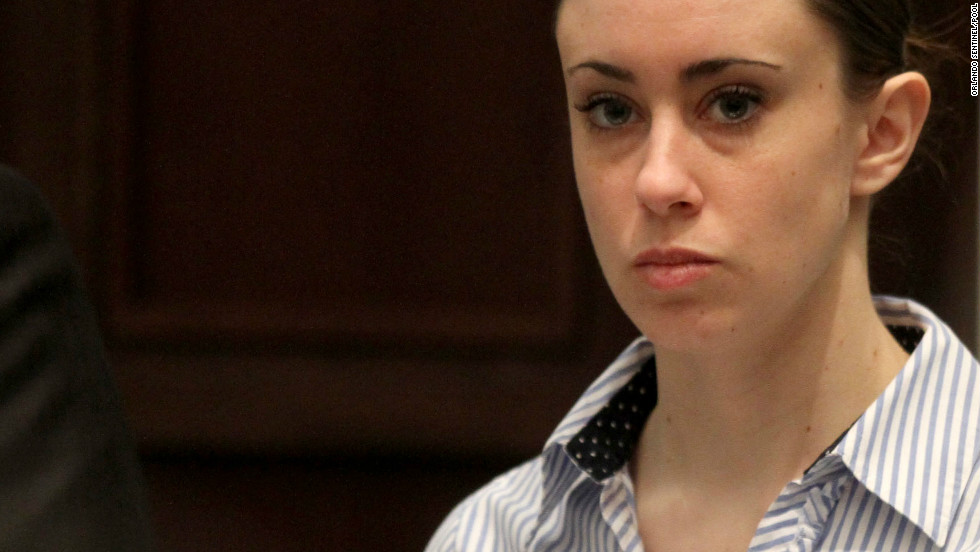 Photos: The trial of Casey AnthonyJune 30, 2011: By the end of June 2011, both the prosecution and the defense had rested their cases. Casey Anthony never testified. Hide Caption 17 of 23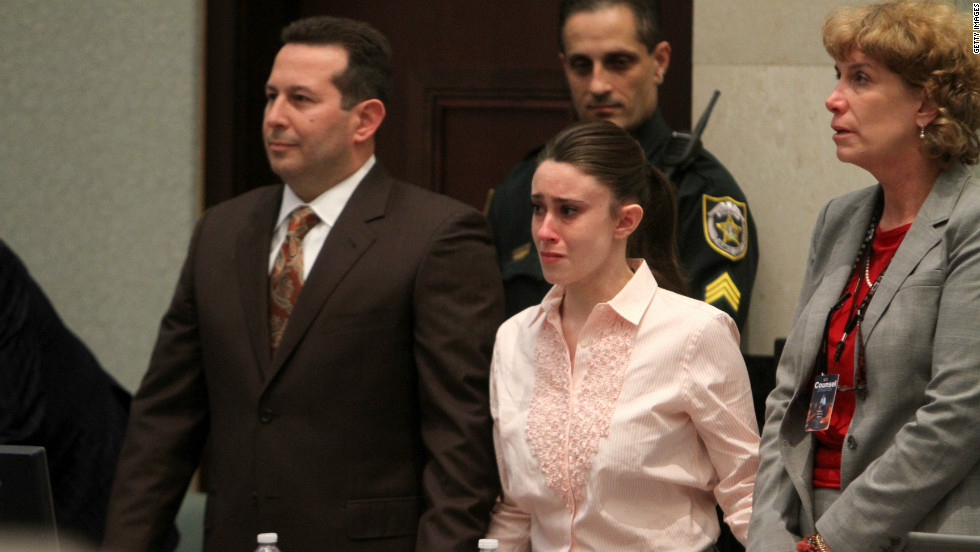 Photos: The trial of Casey AnthonyJuly 5, 2011: The trial's jury deliberated for 10 hours and 40 minutes before reaching a verdict. Casey was found not guilty of first-degree murder, aggravated child abuse and aggravated manslaughter of a child. She was found guilty of four misdemeanor counts of providing false information to law enforcement.Hide Caption 18 of 23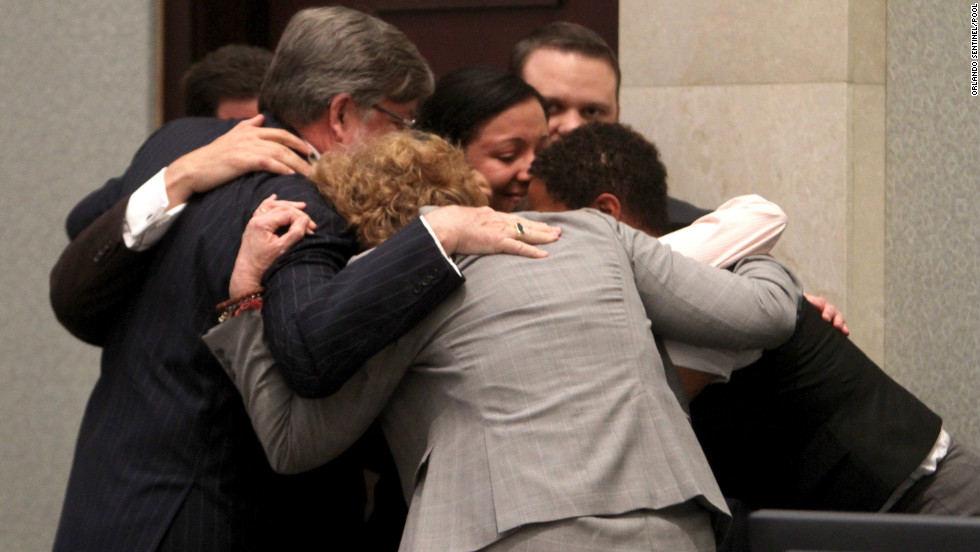 Photos: The trial of Casey AnthonyJuly 5, 2011: Casey Anthony's defense team surrounded her in a group hug after the then-25-year-old was acquitted.Hide Caption 19 of 23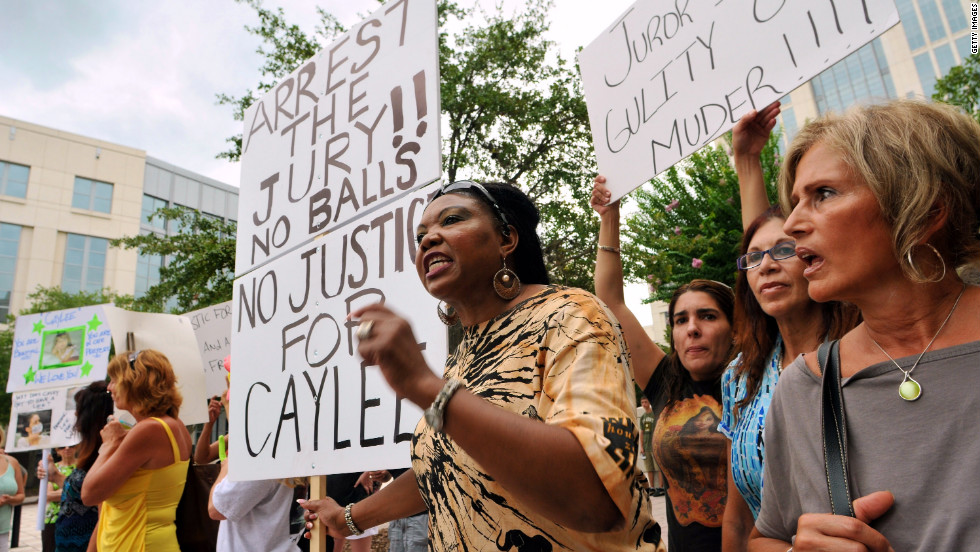 Photos: The trial of Casey AnthonyJuly 2011: The not-guilty charge divided many people who followed the case. Flora Reece, center, of Orlando is seen protesting the verdict outside the Orange County Courthouse.Hide Caption 20 of 23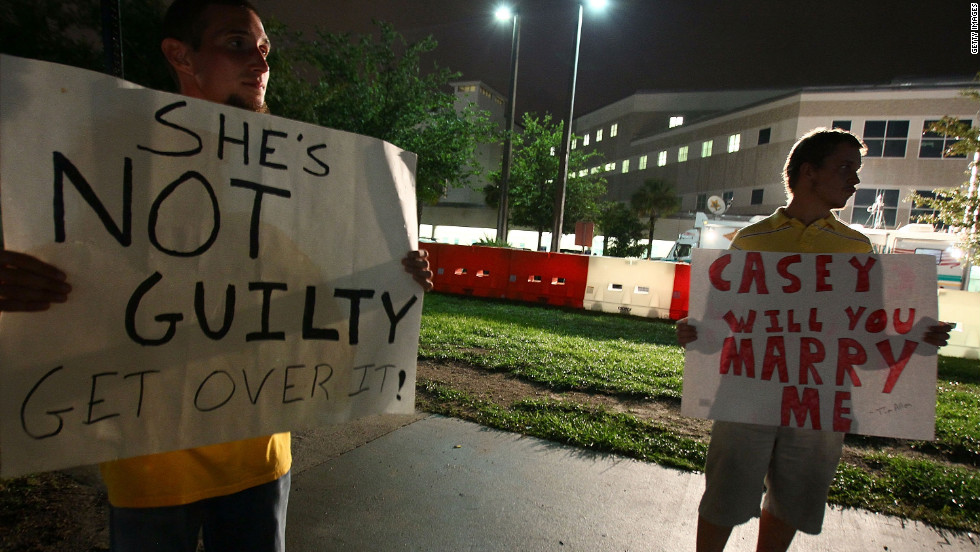 Photos: The trial of Casey AnthonyJuly 2011: Others, such as Tim Allen, right, and David Antolic, held signs of a different tone in front of a jail in Orlando on July 16, 2011, the day before Anthony was released.Hide Caption 21 of 23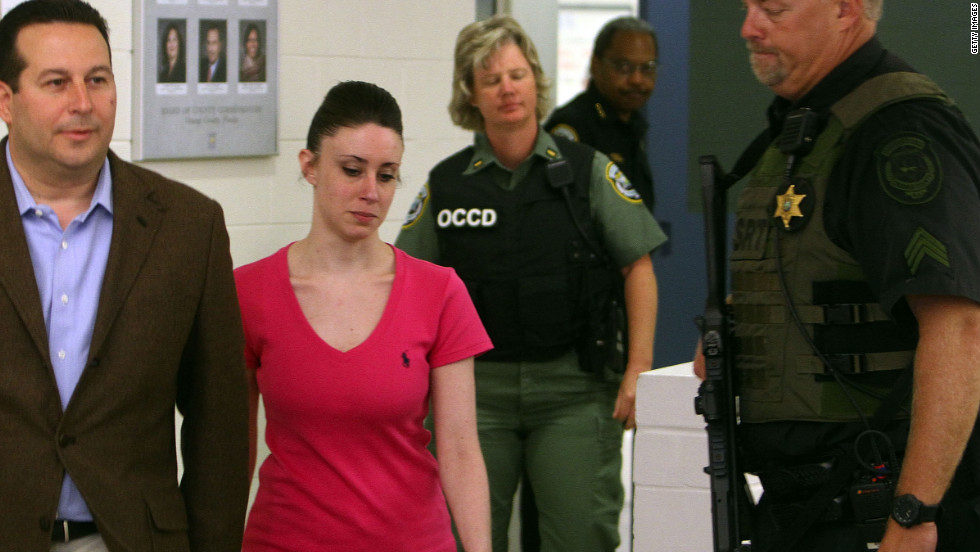 Photos: The trial of Casey AnthonyJuly 17, 2011: Casey was sentenced to four years in jail with credit for time served. On July 17, she was released; here, she's seen leaving the Booking and Release Center at the Orange County Jail with her lawyer, Jose Baez. Hide Caption 22 of 23
Photos: The trial of Casey AnthonyAftermath: Seven years after being acquitted of the death of her daughter, Casey Anthony, pictured here with her attorney Cheney Mason in 2013, resides in West Palm Beach, Florida. In 2017, Anthony told the Associated Press she's still not "certain … about what happened" to her daughter. "I don't give a s*** about what anyone thinks about me, I never will," she went on. "I'm OK with myself, I sleep pretty good at night."Hide Caption 23 of 23














Ultimately, the jury acquitted the young mother of the most serious charges against her. Now 32 years old, Anthony is living not-quite-out-of-sight in her home state of Florida; just last year, she gave a widely covered interview with the Associated Press. But the Casey Anthony case involved many other players. Ten years later, we spoke to some of those who were involved, to get their thoughts on how it played out and their perspective on why it struck such a chord with the public. Here's what they had to say: These statements have been edited for length and clarity.The Judge: 'What really happened?'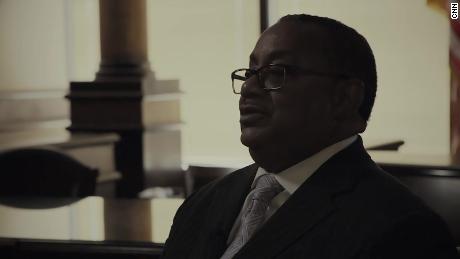 Belvin Perry, former chief judge in Florida's Ninth Judicial CircuitI thought the state had proved its case. I thought, while they may have had some flaws in their case, that there was a high probability that (Casey) would be found guilty of some form of homicide, and that did not occur. A number of jurors said the reason that they came back with "not guilty" was because the state could not prove how (Caylee) died. (The defense) threw out a lot of theories. They threw out that she drowned. They tried to build on the inference that the gate was open, and that the ladder was down and that she was known to go out of the door and go up to the pool because she liked water. I mean, there was no evidence that that happened. Those were inferences. But they were logical inferences that they were permitted based upon those slim factors to argue … Justice is always served in a case where the facts are litigated before a jury, the jury looks at the law through their lens and they render a decision. People may not agree with that decision, but when a case goes through the process that we have all agreed to live by, then justice is served. Here we are, 10 years away from her death, and people still think about it. And there's one question that is on everyone's mind: What really happened? Until that question is answered, there will always be someone searching and someone wondering what that answer is.The Medical Examiner: 'Science took a backseat on the truth'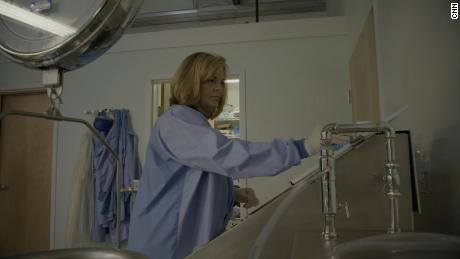 Dr. Jan Garavaglia, retired chief medical officer for Orange and Osceola countiesLooking back 10 years, what I was most appalled with was this lack of the truth and the lack of substantiated information. You could just say lies and not back it up by any kind of evidence and it was allowed.That was a turning point for me. This has been happening more and more in the past 10 years, but for me that was the first time that I had to deal with it in society, that sometimes the truth doesn't matter and if you say it loud enough and often enough, people get confused and start believing you. As a medical examiner, we're expected to do a few things: identify the body … come up with a cause of death, why that person died and the manner of death. We don't look at just what the autopsy or just what the body shows —- we look at the scene, we look at the circumstances, we look at what's going on preceding the death. And in this case, we have a child that is not reported missing. When the child is reported missing by the grandmother, there is no explanation that's credible of what happened to that child. The body has clearly, clearly been hidden. It has been put in two plastic bags, then put in a canvas bag and then thrown behind a rotting log a couple of blocks from her house. … And then we have the duct tape that's still present on the face. Those three things together clearly made this a homicide. It's not changed in my mind. It's not changed in the police's mind. It's not changed in the prosecutor's mind. There is absolutely no proof this is an accidental death. Sometimes I think science took a backseat on the truth with the Caylee Anthony case. The Detective: 'She never seemed to have any remorse'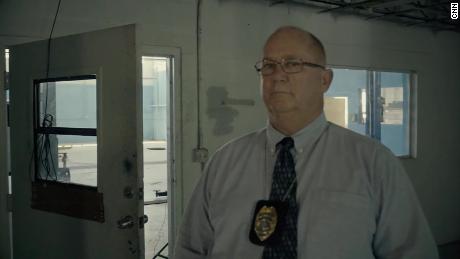 Detective John Allen, former sergeant with the Orange County Sheriff's Office criminal investigations divisionI supervised the investigation into the death of Caylee Anthony. (Detective Yuri Melich's) initial beliefs were that, because there was a lot of consternation between Cindy and Casey, that Caylee was probably being hidden somewhere from her grandparents. But we only believed that for a real short period of time. Once we towed (Casey's car) to the forensics bay — it clearly smelled of a dead body — (and) we listened to the 911 tape, at that point, it seemed very unlikely that we were looking for a live child. Having dealt with parents who have lost children, or parents with missing children, (Casey Anthony) was clearly different. … (When) Detective Melich was doing the arrest paper, I sat with her while he was filling out the paperwork. And essentially, we talked about her life — I would say the majority of the conversation was about her wishes to be a personal trainer. Normally, when a parent is missing a child, they're pretty frantic and it's all about the child. This conversation was all about Casey. You know, in any interrogation, you try to find what motivates a person to tell the truth, or you try to give them a reason to tell the truth, and I don't know that anything we would have done with her would have made a difference. I mean, some people, you may appeal to their sense of guilt or remorse. And that certainly wasn't going to motivate her because she's never, at least at any time that I have ever seen her, seemed to have any remorse at all. So, I don't know — I am not really sure how we would have approached it with her, that would have motivated her to tell the truth.The Defense: 'I don't think it's true'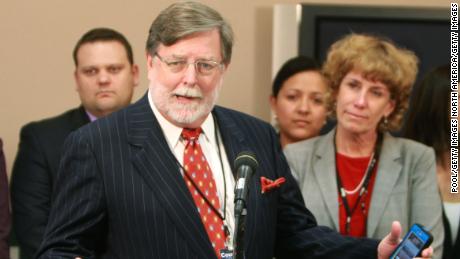 Cheney Mason, senior counsel for the defense of Casey Anthony I can envision exactly what she looked like at first. She did not look like any kind of monster. She looked like a scared little young girl — a young woman I should say, but at my age, she's a girl. (Casey) was tiny. Her wrists were about as small as my two fingers. She was very polite and very respectful. There wasn't anything smart aleck-y about her. No assumptions or anything. I, of course, did not absolutely know, but my intuitive feelings were that she was not guilty of doing it. My belief is that Casey's primary focus of intelligence shut down in disbelief that her child was missing or gone, and just fabricated whatever. If you saw the photographs, videos, history, of Casey and Caylee you wouldn't find a more attentive, closer, loving relationship than that. So, how do you take that loving relationship and this great motherly care and, all of a sudden, (change that) into some monstrous killing?All I know is that Casey did not deserve to face the death penalty in that case and I was not gonna let her get it if I could stop it. I do not believe she was guilty of killing that child. I'm never going to believe that. In fact, she can come up and say, "Cheney, it's time for me to confess," and I'd want to know who put her up to it. I wouldn't believe it; I don't think it's true. The Friend: 'We had absolutely no idea'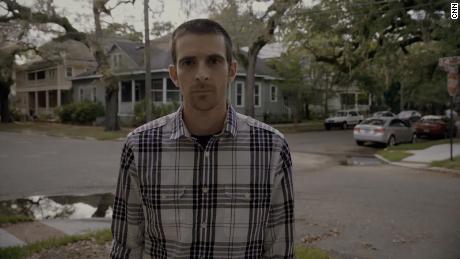 Roy 'Clint' House, roommate of Anthony's ex-boyfriend, Tony LazzaroToward the end of October 2007 is when I moved in with Tony. In the spring of 2008, Tony ended up meeting Casey online. … (S)he was just that typical 22-year-old girl. She was bubbly, and smart, and fun; we had a good time being around her. It wasn't really that long after Casey came around that we met Caylee. From what I saw with my own two eyes is that she was a great mother. I never saw her be physically violent toward Caylee. I saw what I thought was love between a mother and a daughter. There became a time where we did start asking where Caylee was. She was coming over on such a regular basis that it did seem kind of odd that we weren't seeing Caylee anymore … and Casey just kind of laughed and shrugged it off and said, "Oh, she's with my mom." Or, "she's with the nanny." But at the time, it just didn't seem like it was anything, like a red flag or anything like that. During the time that we think Caylee went missing. … I did not notice any kind of demeanor change. I'm seen in several of those photos with (Casey) as she's out at Fusion at the time. We had absolutely no idea what was going on. My ex-girlfriend at the time called me and said, "You need to check the news, Caylee is missing." I was shocked. All of us had thought that she worked at Universal Studios. All of us thought that she was going back to school … everything that Casey Anthony had been saying to us was a complete lie. I don't think that there is anything that the world or the media got wrong about Casey. I do believe the justice system got it wrong. The Reporter: 'People were lining up for seats'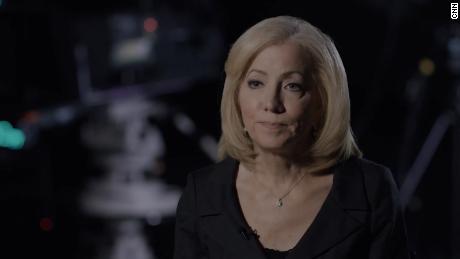 Beth Karas, attorney and TV commentator; former correspondent for "In Session"I covered Casey Anthony from her arrest through the trial, from 2008 to 2011, for "In Session" on TruTV. I remember a report about a missing little girl and that her mother hadn't reported her missing for 31 days. That's basically all I needed to hear; I thought, "Who does that? Something isn't right here." (But) I didn't think that the case was going to get as big as it got. Crowds were assembling outside (the trial) and they were lining up for the public seats in the courtroom. I mean, there was a rotation. People were lining up in the middle of the night … fighting about their place in line. They were demonstrating. … They were using their vacation in Disney World to also stop in at the Casey Anthony trial. This was the summer of 2008. The economy was starting to lag and it would go down into the fall. We had a presidential election coming up. Some people were in a bad way and this was an outlet, I think. It seemed like the public wanted to exact some sort of punishment on Casey. People just didn't want to — they didn't want to see her thrive. They want(ed) to see her punished.
Source Link:
https://www.cnn.com/2018/06/29/us/casey-anthony-10-years-later/index.html
[-0.438728]
Comments
comments