Maya Rockeymoore Cummings is the widow of the late Maryland Rep. Elijah Cummings. She is a speaker, strategist and author of the forthcoming book, "RAGEISM" (Routledge Press). The views expressed in this commentary are her own. View more opinion on CNN.
(CNN)Despite her dying wish that she not be replaced until a new president is installed, President Donald J. Trump and Senate Majority Leader Mitch McConnell barely waited a few hours following the death of Justice Ruth Bader Ginsburg before announcing their intention to do just that. No one should forget that it was McConnell who blocked a Senate confirmation process for former President Barack Obama's Supreme Court pick, Merrick Garland, following the death of Justice Antonin Scalia in February of 2016 because, McConnell argued, the seat should not be filled before a national election nearly nine months away.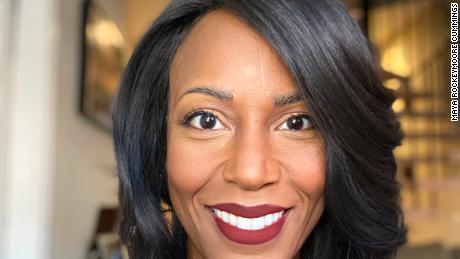 Maya Rockeymoore CummingsThe disrespect and blatant hypocrisy displayed by Trump and McConnell perfectly encapsulates the political perversion we've seen over nearly four years. From Trump's depraved attacks against undocumented immigrants to his nasty and divisive rhetoric to his seemingly never ending list of scandals and his gross mishandling of Covid-19, Trump's toxic combination of political inexperience, mendacity and cunning have brought heartache, anxiety and loss to far too many Americans. That he has been protected by Republicans who have engaged in a pattern of asymmetrical political warfare designed to ensure their partisan advantage at the expense of our constitution and democratic institutions is devastating. My late husband, Maryland Rep. Elijah Cummings, who passed away in October of 2019, was not only concerned about the Republican Party's irreverence, he was deeply disturbed by Trump's erratic and autocratic style of leadership. So much so that, by the end of his life, he had determined that Trump was not simply unfit for the position of president, but that he was also an imminent danger to the American people and our system of government. Elijah, quite simply, viewed the 2020 election as the battle for the future of our democracy. The son of two preachers, Elijah was raised to believe in fair play, which meant that you played by the rules, treated people the way you wanted to be treated and didn't judge a book by its cover.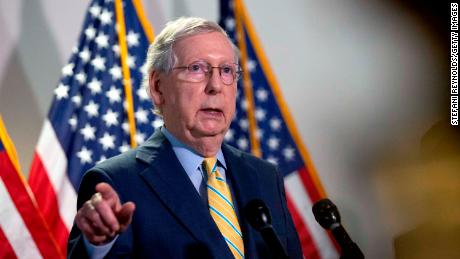 GOP push to fill RBG's seat could backfire spectacularlySo, when Trump became President of the United States after a contentious campaign, and after Elijah's friend and mentor — the late Georgia. Rep. John Lewis — called on Democrats to boycott the inauguration, he sought Lewis's blessing to attend. Why? Because, despite all that had occurred, he wanted to make a good faith effort to work with the new president while respecting the institutions of our republic. Read MoreIf there was an opportunity to work with Trump to get things accomplished for the American people, he was determined to find it. So, Elijah and I went to the inauguration and the post-inaugural luncheon where he introduced himself to the President and pitched the idea of working together to lower prescription drug prices to help the American people. But after a meeting in early 2017, which Elijah initially thought went pretty well, Trump promptly lied to the media about what Elijah said and showed no appetite to collaborate on prescription drug pricing. That is, until July of 2020, when — in a seemingly desperate campaign move — he signed a series of executive orders claiming sole credit for trying to lower prescription drug costs, deliberately thumbing his nose at the Elijah E. Cummings Lower Prescription Drug Costs Now bill (named in Elijah's honor) which was passed in the House at the end of 2019. Elijah wouldn't have been surprised at Trump's slight because he'd watched Trump denigrate former President Barack Obama and attempt to undo or claim credit for Obama administration accomplishments.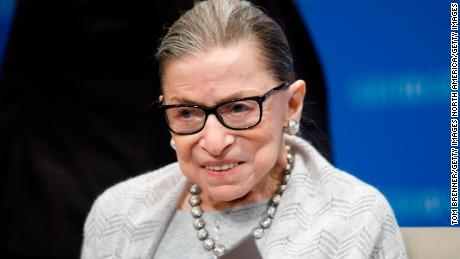 The Democrats' response to RBG's death should terrify TrumpGrowing up in the Jim Crow South, Elijah understood how the psychology and ethos of racism prevented people from acknowledging the ideas, accomplishments and dignity of people of color because they fundamentally conflicted with their own belief system. Trump's comfort using racist and dehumanizing language and adopting racist policies simply reinforced Elijah's perceptions about Trump's inherent biases and his inability to lead a diverse nation. Trump's repeated attacks on Baltimore, a diverse US city that Trump has consistently attempted to define as undeserving and outside of the body politic, was yet another proof point. Although Elijah considered the attacks against him and Baltimore painful, one of his biggest concerns was with what he called the President's "empathy deficit," or inability to understand and feel the pain of others. The investigations Elijah led on the child separations of migrant families at the US southern border led him to believe that Trump had a streak of cruelty that revealed an extreme indifference to the value of human life. Elijah wrote his book, "We're Better Than This: My Fight for the Future of our Democracy," before the world ever knew the novel coronavirus was coming, but if he were alive to see what has transpired, he would have deduced that Trump's response was not simply inept but came at the cost of innocent American lives. Trump's private acknowledgement to Bob Woodward that he knew the disease was deadly from the very beginning ("it goes through the air," he told Woodward in February) would have made it clear that his failure to develop a national plan, his efforts to misinform and disinform and his administration's lawsuit to invalidate the Affordable Care Act in the midst of a global pandemic endangered all Americans — but especially African Americans, Latinos and Native Americans, who have alarming and disproportionately high rates of Covid-19 infections and deaths. Get our free weekly newsletter
Sign up for CNN Opinion's new newsletter.
Join us on Twitter and Facebook
Elijah also determined that Trump does not understand or seem to care about civics, so he tramples over rules, norms and restrictions in a way that places the institutions of our democracy under extreme threat. In Elijah's lifetime, Trump's flagrant disregard for democratic norms took the form of telling brazen and constant falsehoods, refusing to testify or turn over documents, ignoring subpoenas, and leveraging the courts to stonewall and avoid accountability. Since Elijah's death, the Justice Department, the US Centers for Disease Control and Prevention, and the US Postal Service are just a few public institutions that Trump has flagrantly used against the American people for his own personal and political benefit.As Elijah predicted, our nation's democratic institutions are under assault and facing a growing crisis of legitimacy. Written in the last year of Elijah's life, his book "We're Better Than This" — released today — was his urgent call for the American people to do everything in their power to prevent Trump from being reelected. For Elijah believed with every fiber of his being that Trump's reelection would result in the death of American democracy and every promise of security, freedom and justice it affords.
Source Link:
https://www.cnn.com/2020/09/22/opinions/2020-us-election-elijah-cummings-stakes-rockeymoore/index.html
Bad Request
Your browser sent a request that this server could not understand.
Size of a request header field exceeds server limit.
Comments
comments