Programming note: To learn more about megachurches, watch "United Shades of America with W. Kamau Bell" on Sunday at 10 p.m. ET/PT
(CNN)We hear the word "megachurch" used all the time – whether it's because of a famous parishioner, a scandal, or an Instagram account that tracks pastors' designer clothing and sneakers.
But what exactly does it mean? Here are four things to know about how megachurches are defined:1. You'll need at least 2,000 consistent Protestants. The Hartford Institute for Religion Research defines a megachurch as a Protestant congregation that has an average weekly attendance of 2,000 or more members in its worship services. Read MoreProtestants aren't the only Christians who go to church in large numbers, of course – there are thousands of Catholic congregations that are just as big. But the Hartford Institute says that it restricts its list to Protestant congregations in part because size isn't the only characteristic they use to define a megachurch. Other factors like charismatic leadership, more contemporary worship, state-of-the-art sound systems and a skilled incorporation of technology are also elements of a megachurch, according to the Institute's research.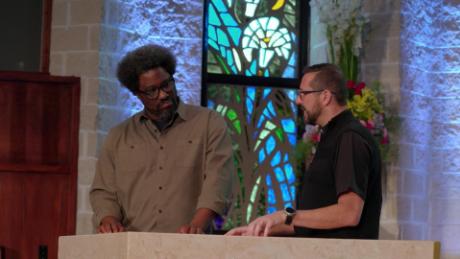 W. Kamau Bell: My megachurch adventure 2. Most are evangelical. A large portion of megachurches surveyed by the Hartford Institute have labeled their congregation's theology as being evangelical and are often conservative. While many of these megachurches are non-denominational, meaning they are not affiliated with the already established denominations of Christianity, most are affiliated with a denomination.3. The US doesn't have a monopoly on megachurches. A majority of American megachurches are located in the Sunbelt, which includes the Southeast and the Southwest. (California, Texas, Florida and Georgia have the most megachurches in the U.S. according to the Hartford Institute.)The largest (and arguably most famous) megachurch in the US is Joel Osteen's Lakewood Church, which is based in Houston, Texas. But if you look at megachurches on a global scale, Lakewood's weekend attendance of about 52,000 members doesn't come close. The largest in the world is the Yoido Full Gospel Church based in South Korea, which boasts nearly half a million members, according to the Leadership Network.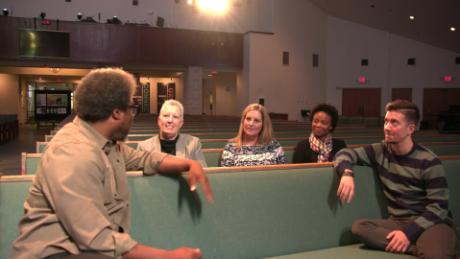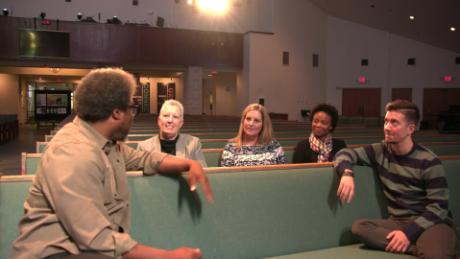 JUST WATCHEDTexas is home to the world's largest LGBTQ churchReplayMore Videos …MUST WATCH
Texas is home to the world's largest LGBTQ church 02:444. Their income can be in the millions. According to the Hartford Institute's 2015 survey, the median income for these houses of worship in 2014 was $4.7 million. And that kind of balance sheet has drawn scrutiny: Pastor John Gray of Relentless Church in Greenville, South Carolina, came under fire in 2018 for buying his wife a $200,000 Lamborghini SUV, while Pastor Steve Furtick of North Carolina caught criticism for building a $1.7 million home.Both men responded to the backlash, with Gray saying that none of the money used for his gift came from the church's pocket, while Furtick assured his congregation he paid for his new home using proceeds from book sales and speaking engagements
Source Link:
https://www.cnn.com/2019/04/27/us/what-is-a-megachurch-explainer/index.html
[0.423863]
Comments
comments