Jared Fishman is a former federal civil rights prosecutor and the founder and executive director of Justice Innovation Lab. The views expressed in this commentary are his own. View more opinion on CNN.
(CNN)In December 2018, I addressed a federal court at the sentencing of a police officer who shot and killed Walter Scott, a 50-year-old unarmed Black man in South Carolina, and argued it was "time to call the killing what it really was — a murder."
As a federal prosecutor for the United States Department of Justice, I enforced federal civil rights statutes on police misconduct, hate crimes and human trafficking, and led the federal prosecution that secured the conviction of Michael Slager, the police officer who shot and killed Scott.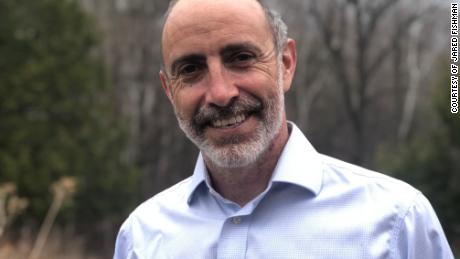 Jared FishmanWhat the court called the killing — either murder or manslaughter — determined the ultimate sentence. But to me, more important than the sentence itself was the acknowledgment that when law enforcement intentionally takes the life of a person without justification, it is murder. (The Court agreed, and Slager was sentenced to 20 years in prison — a conviction he appealed and lost this week.)Tuesday's jury verdict — that former Minneapolis police officer Derek Chauvin committed murder — makes it clear that the life of George Floyd, another unarmed Black man, mattered. It is a powerful message that police officers who abuse their authority should be held accountable. Calling out injustice, and giving it a proper name, is a necessary step in achieving justice. For much of my career, I investigated and prosecuted deaths caused by the police, such as the killings of Raymond Robair and Henry Glover. Other times, notwithstanding disturbing video footage, such as in deaths of Tamir Rice and Zachary Hammond, we never brought charges. If their killers had not been police officers, I am certain there would have been different results.Read MoreIn recent years, far too many other people of color were killed by the police across the US. Far too few are being held accountable. Since testimony began in the Chauvin trial last month, some 64 people were killed by law enforcement, with people of color representing more than half of the dead.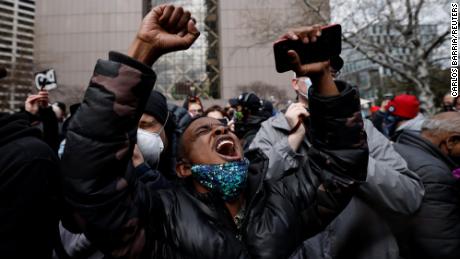 Why I'm not celebrating after the Chauvin verdictBut even on the rare occasions when the prosecution wins, it is not enough. Criminal liability is merely a starting point. Achieving justice requires much more than merely punishing responsible officers. After the conviction and sentencing of Slager, Scott's brother Anthony proudly declared, "Not only did we get justice today, but the truth was told." When these truths are told, it is vital for communities and the country as a whole to decide what to do with that information. In the wake of the rare prosecution victory, police departments often point their finger at "the bad apple" and return to business as usual. While obtaining convictions are essential, our goal should be to prevent these deaths in the first place. Law enforcement must collectively ask what they can do differently to better serve our communities. If we do not reimagine how we conceive of public safety, we are destined to keep repeating the same mistakes.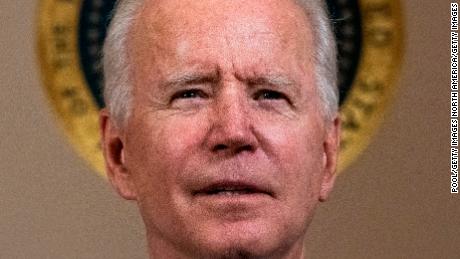 Joe Biden delivered the Chauvin verdict speech America neededI left the Justice Department in 2020 to launch Justice Innovation Lab because I realized that winning criminal cases — while necessary — is not sufficient to create the change we need. Justice Innovation Lab is a non-profit initiative that designs data-driven tools to create a more equitable, effective and fair criminal justice system. We work collaboratively with the decision-makers and the community to find solutions and make desperately needed systemwide changes. Though much of the harm affecting communities stems from decisions of individuals, many more harms are baked into the system itself. Even when there is not intentional discrimination, there can be disparate outcomes that undermine the justice and accountability our communities need. This gets to the heart of what systemic racism is: policies, procedures or systems that lead to disparately negative effects for communities of color, regardless of the intent of the actors.Following the Scott verdict, the prosecutor who handled the case for the state, Solicitor Scarlett Wilson, and I regularly spoke about the challenges facing Charleston and the ways that we might work together to make the criminal justice system more equitable. Wilson knew that like most American systems, Charleston's too suffered from historic racism, but she needed help fixing it. Get our free weekly newsletter
Sign up for CNN Opinion's new newsletter.
Join us on Twitter and Facebook
She was committed to ensuring that her office works to confront bias — whether intentional or not. Wilson wanted to use her own data to understand unique local drivers of inequality and address these root causes. Justice Innovation Lab is currently working with her office on improving prosecutorial screening to dismiss and divert more cases out of the criminal system and to reduce racial disparities in charging and incarceration.For me, true justice requires not only looking backward and holding individuals responsible for their decisions, but looking forward and asking, can we create a better system where we can achieve public safety and treat all communities with respect? Floyd's murder once again shines a harsh light on systems of injustice. We have a collective responsibility to do better.
Source Link:
https://www.cnn.com/2021/04/21/opinions/george-floyd-walter-scott-justice-fishman/index.html
[0,"neutral"]
Comments
comments