Jay Parini, a poet and novelist, teaches at Middlebury College. His most recent book is "Borges and Me," a memoir of his travels in the highlands of Scotland with Argentine writer Jorge Luis Borges in 1971. The views expressed in this commentary are his own. Read more opinion articles on CNN.
(CNN)"Snow falling and night falling fast, oh fast," wrote Robert Frost, the great American poet, in "Desert Places." He was a poet who knew something about snowstorms, having spent much of his life in the wintry states of New Hampshire and Vermont, where one can expect to be snowed in several times a year, often for days at a time.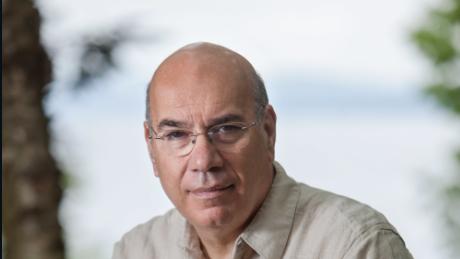 Jay Parini Like tens of millions of Americans, I'm sitting at home during a snowstorm as evening descends. I can't leave the house: It's a drafty old farmhouse on a hilltop in Vermont. I worry that we don't have quite enough fuel. Is the fridge full of food?I've grown used to snowstorms, having lived for seven decades in cold regions. But it's never easy heading into winter, with the days growing shorter and darker, and the mornings arriving later. There's always a nagging, probably irrational feeling that we somehow won't make it until spring. And now there's Covid-19, which has turned this winter into one of the darkest on record for myriad reasons.As I write this, we're averaging thousands of deaths per day in the US. The divisive presidential election of 2020 has left millions of people unsettled, confused and wounded, wondering how America's shocking differences will ever be bridged. To top it off, millions of people are without work, with nearly 1 million more filing for unemployment benefits each week.Depression would seem a rational response to our current dilemma. The snowstorm is literal and figurative. We're buried deep.Read More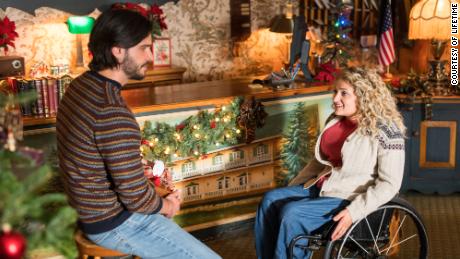 This new holiday movie would have changed everything for my teenage selfThe pandemic has, of course, made life worse for the poor. According to the Pew Research Center, a quarter of adults in the US say they have had trouble paying their bills since the coronavirus outbreak began, and a third have dipped into their savings or retirement accounts just to pay for necessities.In my own state, University of Vermont researchers found about 1 in every 10 children experienced food insecurity before Covid-19 hit. I was shocked to hear recently that this number is now 1 in 4. The situation is far worse for people of color. The poor are getting poorer, and their suffering is the sad undercurrent of this pandemic, which has afflicted Americans in a very uneven way.This season, I can't help but think of the Christ child, that emblem of marginality. But I'm also driven, during the season of Advent, by hope. The vaccines are already making their way around the country and there is every possibility of seeing an end to the pandemic. In the meantime, as we approach Monday's winter solstice, we can look forward to the slight but distinctly palpable lengthening of daylight hours. The light is, indeed, at the end of the tunnel.How will I, and most of us, push our way through the dark season that's upon us? One way is through reading. And I recommend "Snow-Bound: A Winter Idyl," an 1866 poem by John Greenleaf Whittier that has lifted my spirits through stormy winters for decades.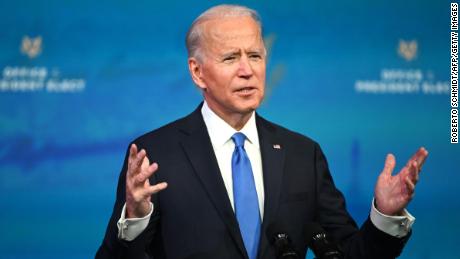 What we can all learn from Biden's refusal to feed the trollWhittier got it right, I think, with the "shrieking of the mindless wind, / The moaning tree-boughs swaying blind." The snowstorm he describes couldn't be more palpable. The family in the poem finds ways to cope in a cabin in New England. They sit around the fire, reminiscing about lost family and friends, telling stories. It's no wonder this was among the most popular American poems of the 19th century, written in the wake of the Civil War — a war that tore the fabric of American life in two, continues to haunt us today and will probably remain heavily on our minds until, one day, when we can put our racial divisions behind us.I do wonder what Whittier would write if he were alive today. The racial and political turmoil of 2020, combined with Covid-19, would likely have weighed on his mind. He might well have found it hard to tell stories that could make us feel good about where we've been as a nation. But he would have found hope, I think, in the fact that on some deep level, the tectonic plates seem to be shifting beneath us. More people are waking up to the problems of race in America than ever before, especially after millions were witnesses to George Floyd's death, as captured in that terrifying video. I know that I was personally moved in ways that have surprised me, and that I'm more committed than ever to racial justice.Get our free weekly newsletter
Sign up for CNN Opinion's new newsletter.
Join us on Twitter and Facebook
I don't know about you, but I'm trying to light what fires I can, with family and friends. The snowstorm is here, and we're locked in our houses, but we have the blessings of Zoom and FaceTime. We have easy access to phone calls. This has become the metaphorical hearth in our homes. We can trade stories, relive memories of the past and even share our fantasies about what we're going to do when the pandemic ends.Can we dream about spring? Not all of our problems will melt away like the snow. But we will move into the world again, getting down to the hard but hopeful work of making the American dream of liberty and equality a reality.As one of my favorite poets, Theodore Roethke, wrote when he was himself suffering from the bleakest of depressions: "In a dark time, the eye begins to see."
Source Link:
https://www.cnn.com/2020/12/19/opinions/what-can-sustain-us-through-this-darkest-season-parini/index.html
Array
Comments
comments