(CNN)It's one of skiing's classic races at an iconic venue on a leg-jellying track with a fearsome reputation.
The Wengen downhill is the oldest, longest and fastest on the men's World Cup circuit, and one of those titles coveted by the speed freaks, like a grand slam in tennis or a major in golf. Its honors board is a who's who of downhill daredevils over the years. Follow @cnnsport The historic race, which returns Saturday, is a two-and-a-half minute plunge down the Lauberhorn mountain in the shadow of the infamous Eiger and neighboring alpine giants the Monch and the Jungfrau.The start is high above car-free Wengen, which in turn sits on a sunny shelf above the Lauterbrunnen valley in the Bernese Oberland region of Switzerland.The town is chock full of timber-clad chalets and grand 19th century hotels, reached by a rack railway from the valley floor. Read More"Wengen is like something from a chocolate box cover, it's just so atmospheric and magical. There's nowhere else quite like it," says Getty Images photographer Clive Rose. "It's my favorite place to shoot ski racing."Visit CNN.com/Sport for more news, features and videos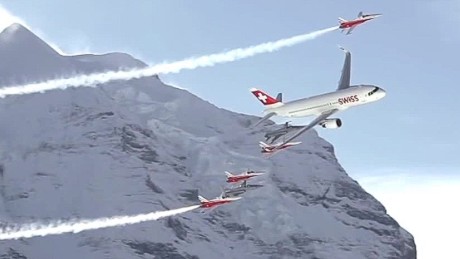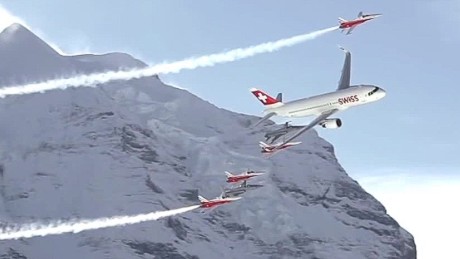 JUST WATCHEDSpectacular air show in the Swiss AlpsReplayMore Videos …MUST WATCH
Spectacular air show in the Swiss Alps 02:49'Special'The train trundles on up to Kleine Scheidegg, where tourists train telescopes on climbers on the Eiger's north face, or change trains to journey up through the mountain itself to reach the Jungfraujoch high above the vast Aletsch glacier. It's also the jumping off point for ski racers heading to the start hut on the Lauberhorn at 2,315 m (7,595 ft).The Lauberhorn race weekend, which also includes a slalom and a combined event, first took place in 1930 and regularly attracts crowds of 35,000 for the downhill alone. It traditionally precedes the blue riband Hahnenkamm downhill in Kitzbuhel, Austria. The twin classics are highlights of the alpine sporting calendar, but if Kitzbuhel is the gold standard, Wengen represents a timeless diamond, the quintessence of downhill derring-do."There are a lot of beautiful things, a lot of special things," said Italian Christof Innerhofer, who won in 2013."It's the fastest downhill, the longest downhill, with a beautiful panorama. Even going up to the start on the train — it's very special to have won here."READ: Ski fitness: Harness your sixth sense and 'create magic'READ: How Special Forces training is speeding up US downhillers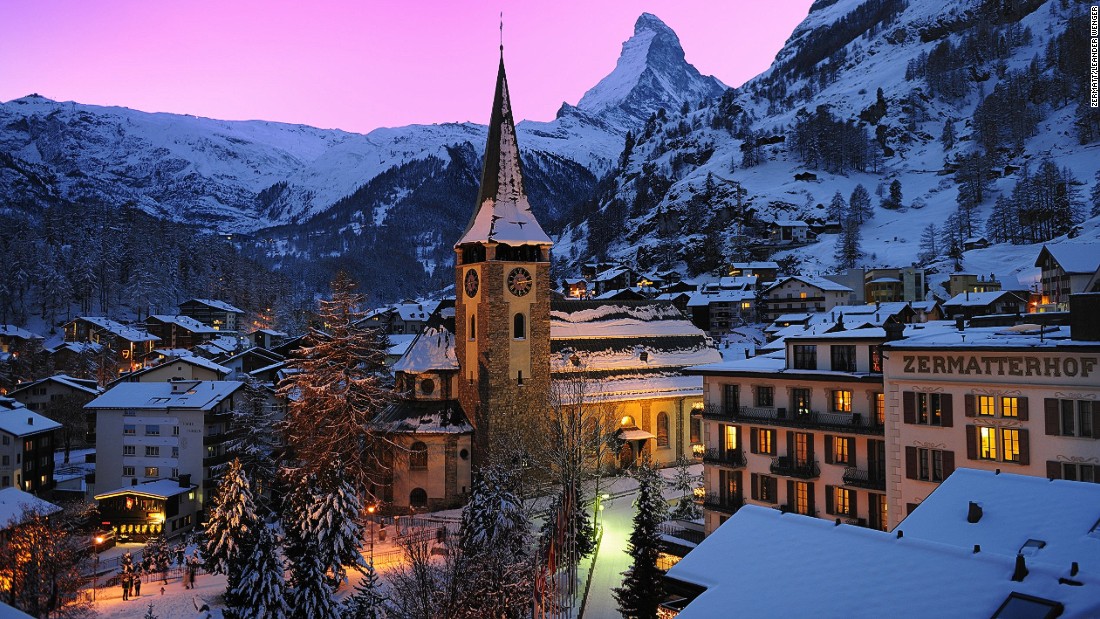 Photos: 10 most beautiful alpine ski resortsZermatt (Switzerland) – The famed Valais village of Zermatt sits below the iconic Matterhorn peak. This car-free resort offers upscale boutiques, world-class skiing and a thriving apres-ski scene. Hide Caption 1 of 10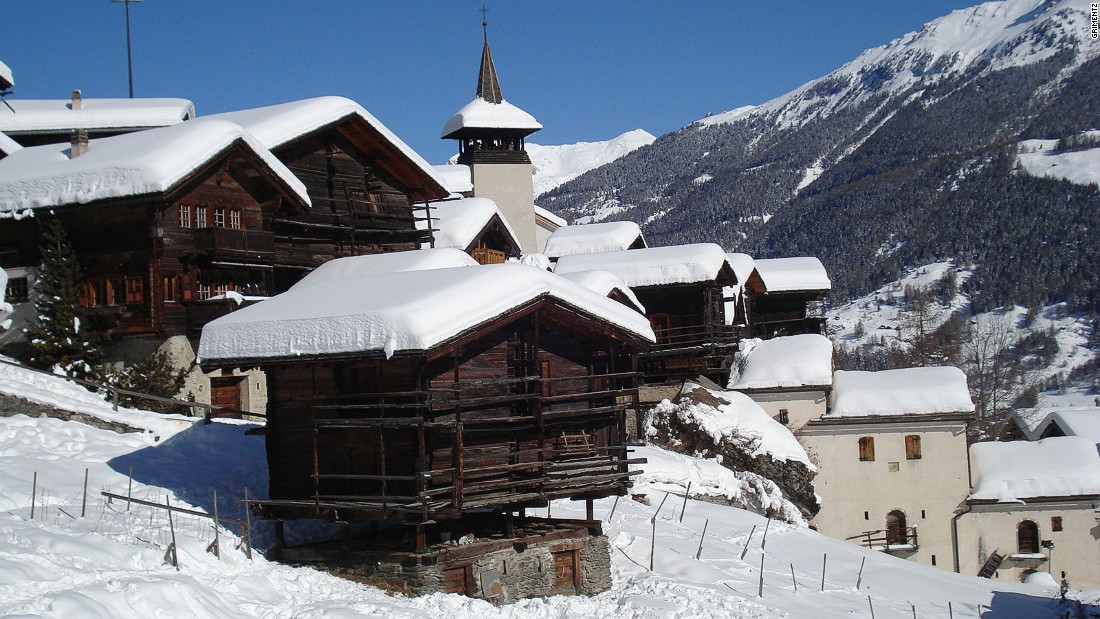 Photos: 10 most beautiful alpine ski resortsGrimentz (Switzerland) – The small Valais village of Grimentz is chocolate-box perfect, with its old-school chalets and unspoiled valley. It sits in the Val d'Anniviers, a side shoot of the great Rhone Valley. Hide Caption 2 of 10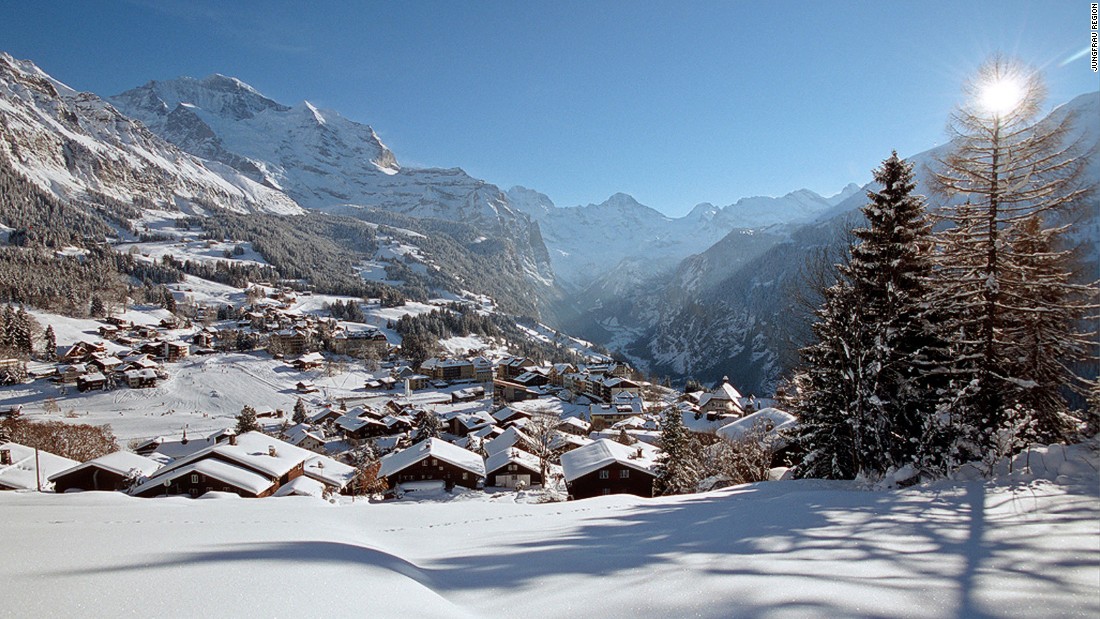 Photos: 10 most beautiful alpine ski resortsWengen (Switzerland) – The classy village of Wengen, which can only be reached by cog railway or cable car, gazes out across the deep Lauterbrunnen valley and up towards the famous 4,000-meter peaks of the Eiger, the Monch and the Jungfrau.Hide Caption 3 of 10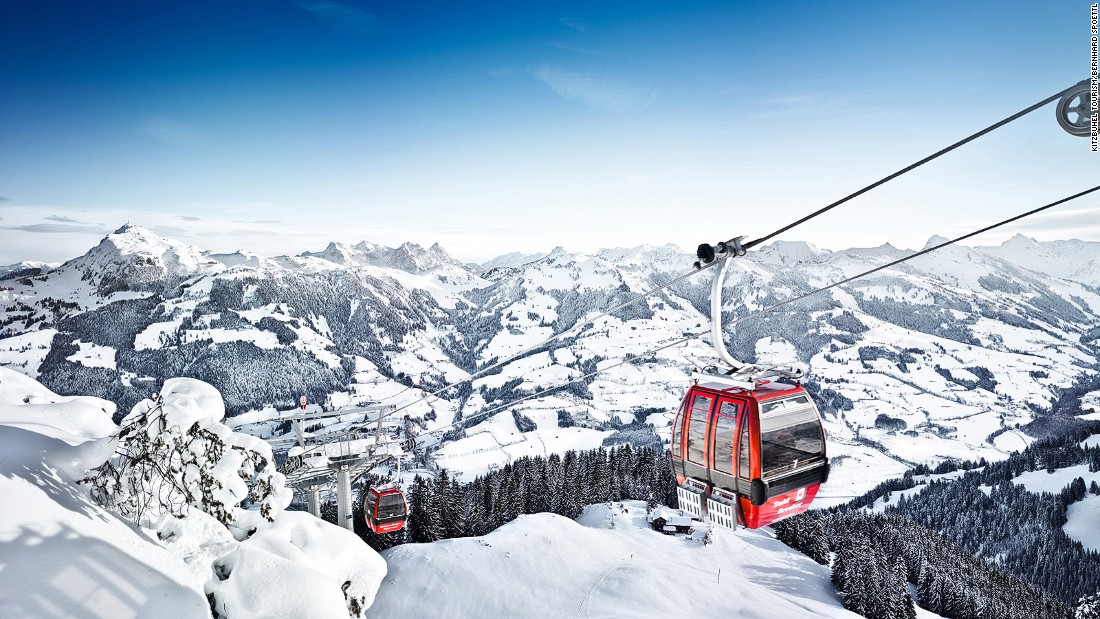 Photos: 10 most beautiful alpine ski resortsKitzbuehel (Austria) – The Tyrolean town of Kitzbuehel hosts the historic Hahnenkamm race every January, when the world's best ski racers fling themselves down a steep ribbon of ice — 40.4 degrees at one point — known as the Streif.Hide Caption 4 of 10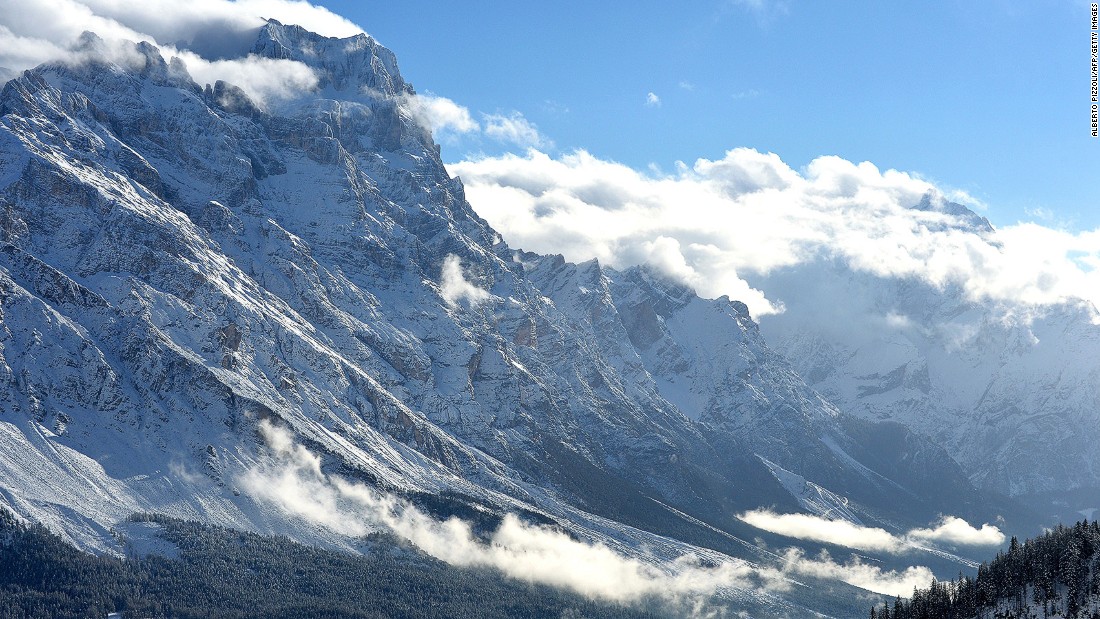 Photos: 10 most beautiful alpine ski resortsCortina d'Ampezzo (Italy) – Just two hours north of Venice, Cortina d'Ampezzo sits in a sunny bowl fringed by the towering needles of the eastern Dolomites, a UNESCO World Heritage region, some of which soar to more than 3,000 meters. The James Bond movie "For Your Eyes Only" (1981) was filmed here. Hide Caption 5 of 10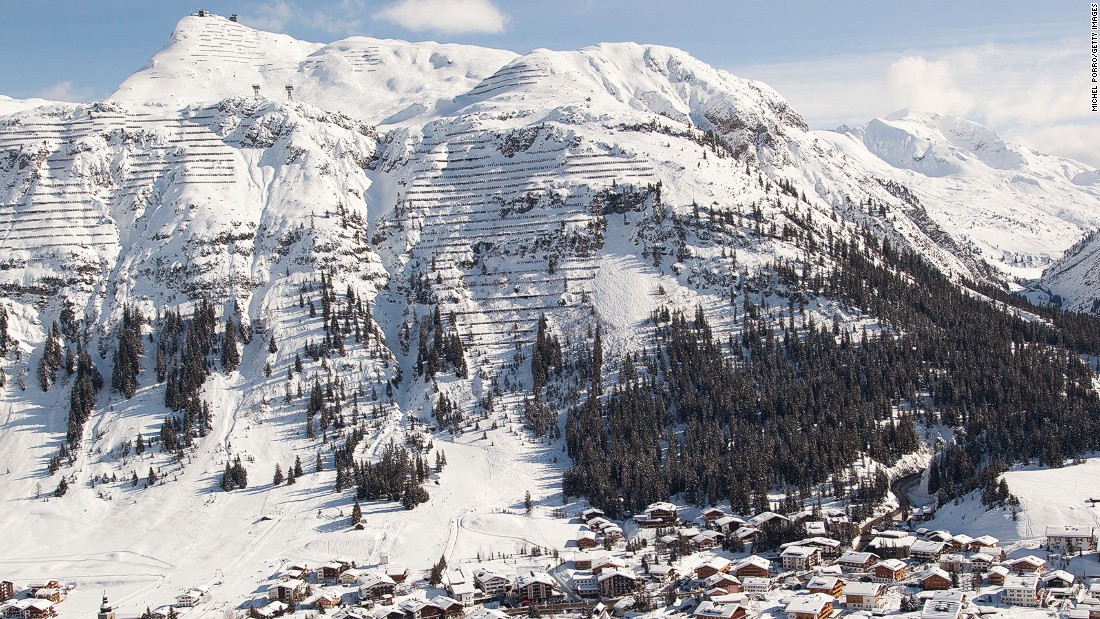 Photos: 10 most beautiful alpine ski resortsLech (Austria) – A former farming village done good, luxurious Lech caters for the more discerning end of the money spectrum, plus vacationing royals. The town sits in an open bowl among gentle peaks on the banks of the Lech river, part of the famous Arlberg region. Hide Caption 6 of 10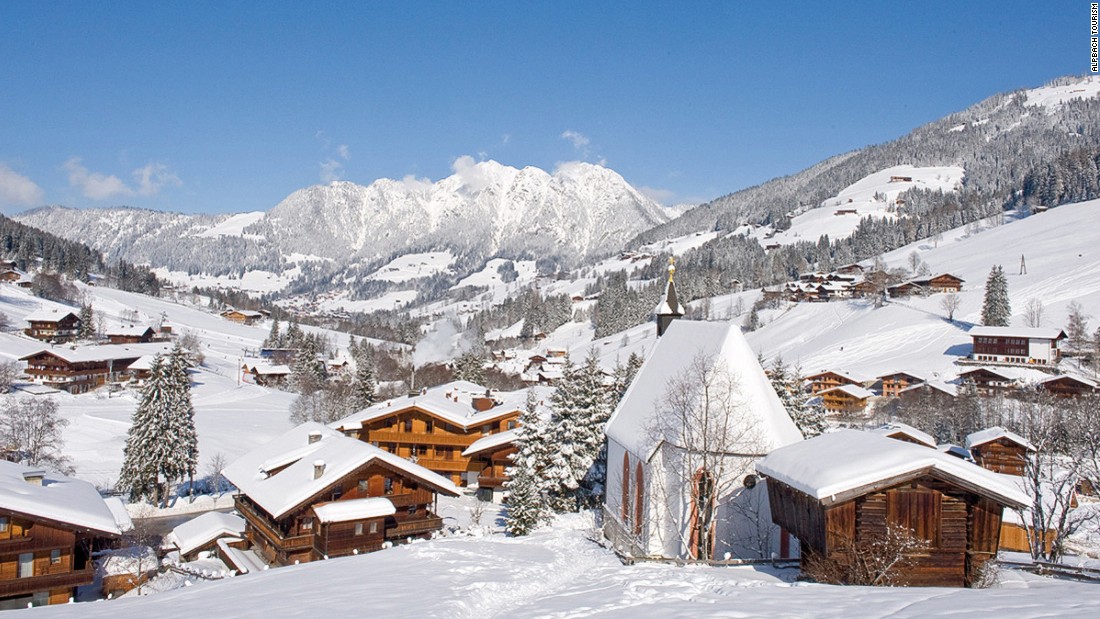 Photos: 10 most beautiful alpine ski resortsAlpbach (Austria) – Named "Austria's most beautiful village" in a 1983 television contest, Alpbach continues to maintain its cutesy homespun looks and traditional architecture. All upper floors of new buildings must be clad in wood to preserve the bygone feel.Hide Caption 7 of 10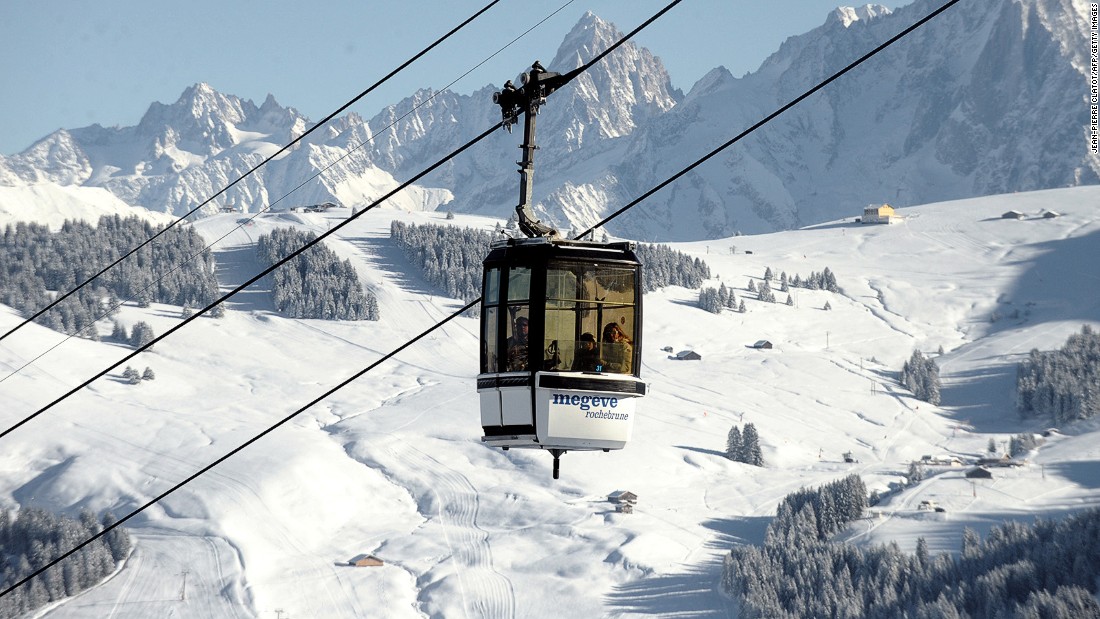 Photos: 10 most beautiful alpine ski resortsMegeve (France) – Megeve was one of the first purpose-built resorts in the Alps, developed by the wealthy Rothschild family in the 1920s, but unlike some of France's more recent purpose-built carbuncles the old farming roots have been retained. Hide Caption 8 of 10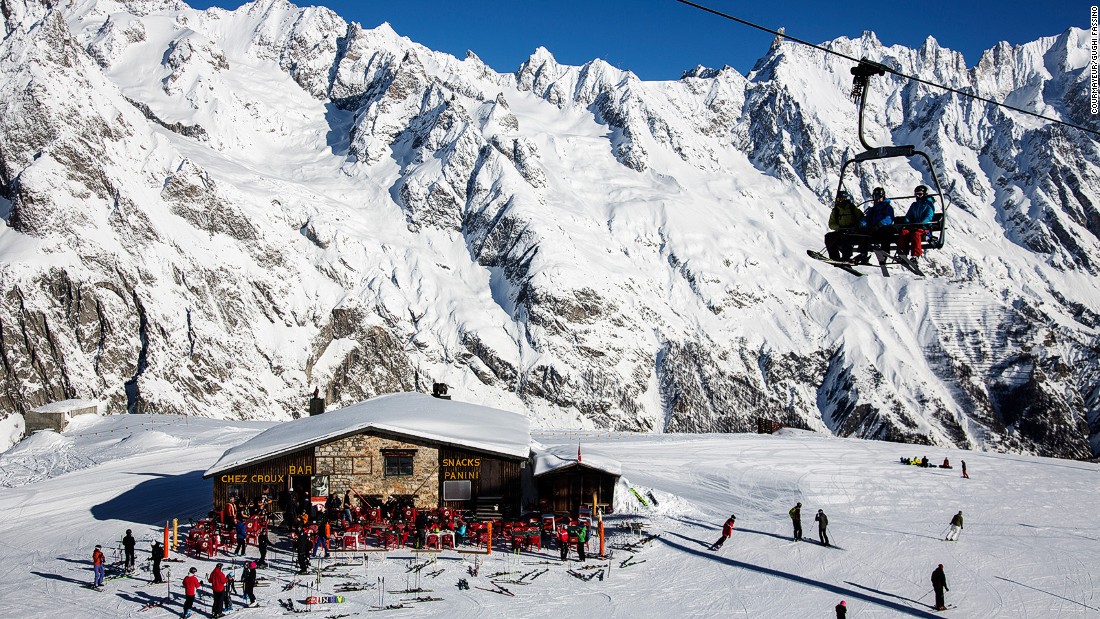 Photos: 10 most beautiful alpine ski resortsCourmayeur (Italy) – The quaint old town of Courmayeur sits on the Italian side of the Mont Blanc tunnel. The skiing begins from a sunny plateau above the town with stupendous views of more than a dozen of Europe's highest peaks.Hide Caption 9 of 10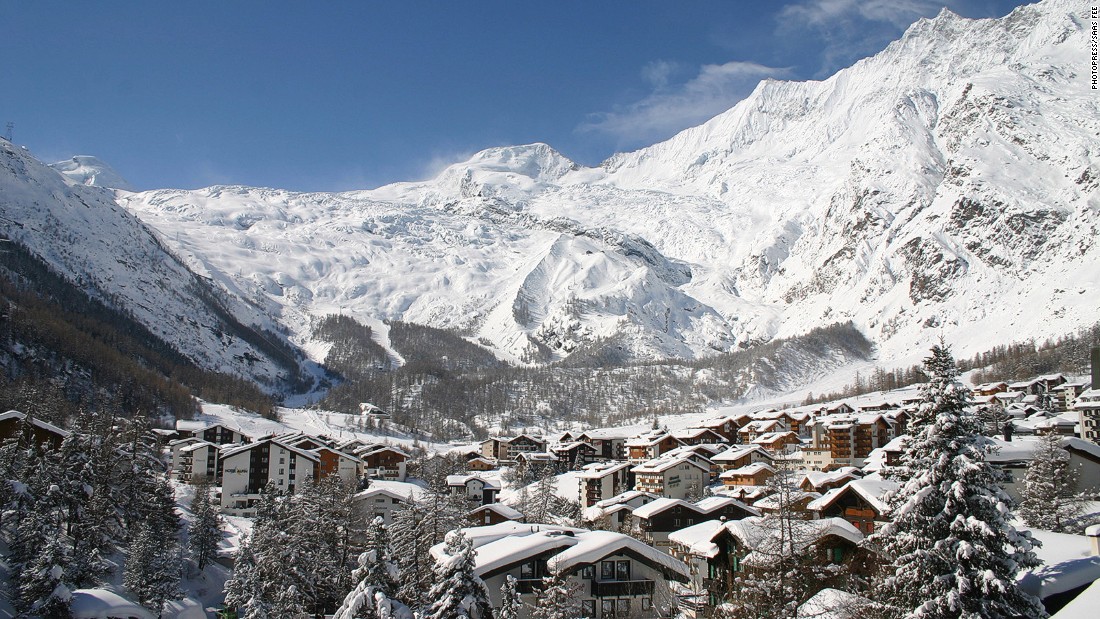 Photos: 10 most beautiful alpine ski resortsSaas-Fee (Switzerland) – Saas-Fee is home to the world's highest revolving restaurant at 3,500 meters which is a perfect spot for taking in the 360-degree panorama of 4,000 meter peaks, including the Dom, the Taschhorn and the Alphubel on the surrounding skyline. Hide Caption 10 of 10










'Unique'The revered racetrack is a 2.8-mile plunge down 3,373 feet to the tree-lined finish in Wengen, with heart-stopping speeds of nearly 100 mph reached on the Haneggschuss straight in the right conditions. France's Johan Clarey clocked the highest speed ever recorded in a World Cup ski race of 161.9 kph (100.6 mph) there in 2013. The course features some infamous features such as the Hundschopf, a blind 130 feet jump through a narrow gap. Then there's the Canadian Corner, the site of twin crashes by two of the "Crazy Canucks," Dave Irwin and Ken Read in 1976, and the Kernen-S, named after a 2006 spill by Swiss racer Bruno Kernen, and the Minsch-Kante, which hospitalized Josef Minsch for several weeks in 1965.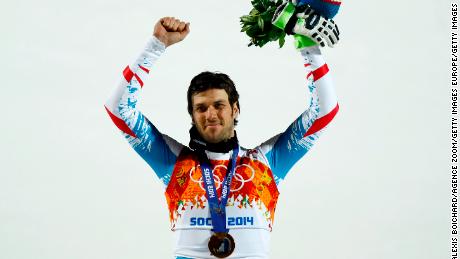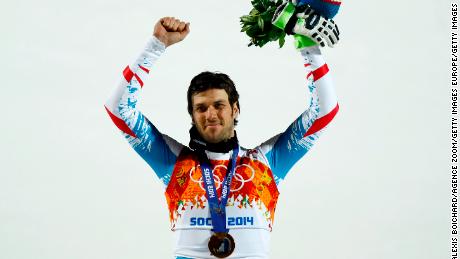 JUST WATCHED2014 Olympic slalom champion opens upReplayMore Videos …MUST WATCH (18 Videos)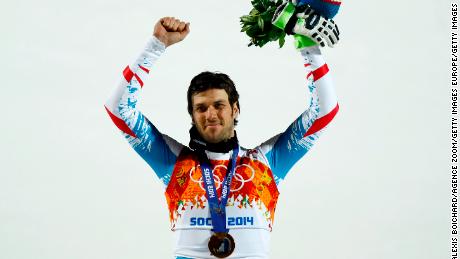 2014 Olympic slalom champion opens up
The first woman to land a cab triple 1260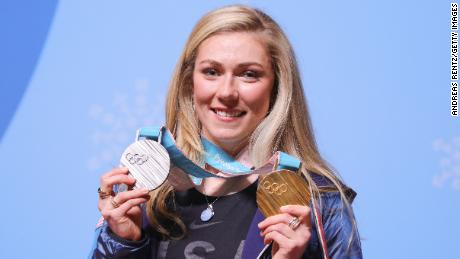 Mikaela Shiffrin: Why I won't be objectified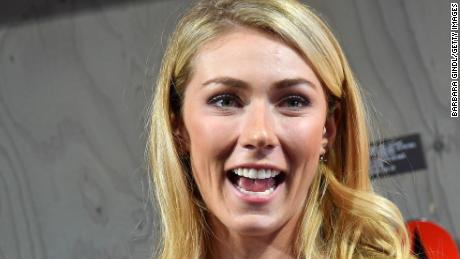 Mikaela Shiffrin: Politics too "toxic"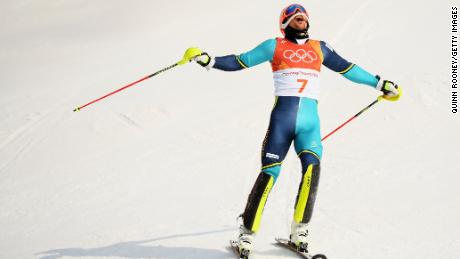 Andre Myhrer: Sweden's slalom star
Alpine Skiing World Cup 2017/18 season wrap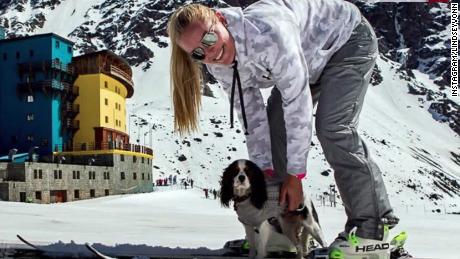 Lindsey Vonn's furry friends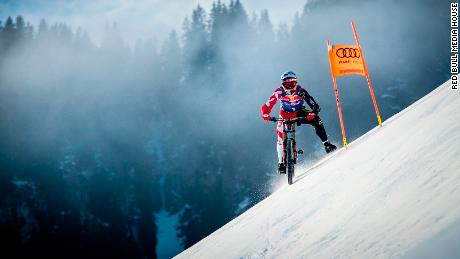 Cycling skiing's scariest slope, The Streif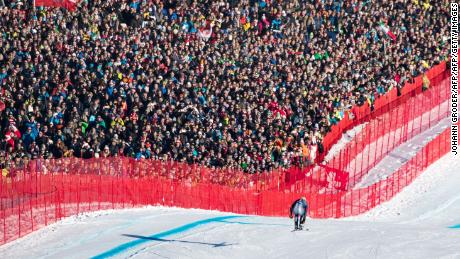 Kitzbuhel: skiing's biggest party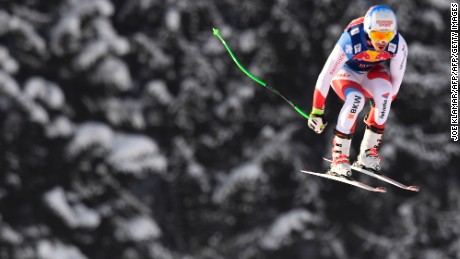 The most dangerous race in alpine skiing?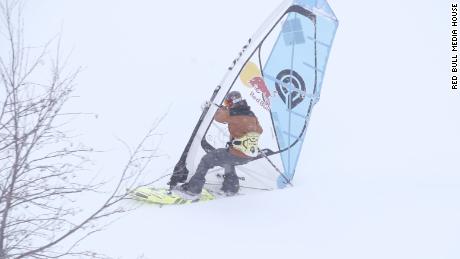 Windsurfing down a snowy Japanese mountain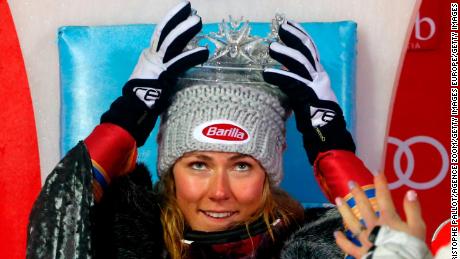 Mikaela Shiffrin crowned "Snow Queen"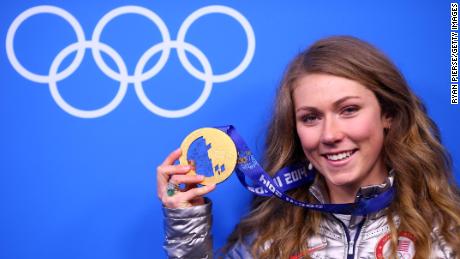 Mikaela Shiffrin 'scared' by Russian doping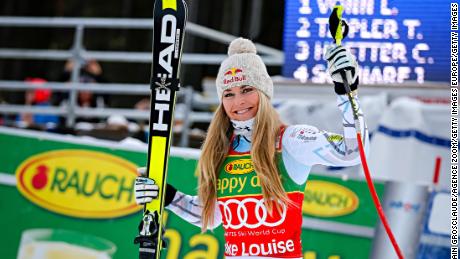 Vonn: I won't represent Trump at Winter Games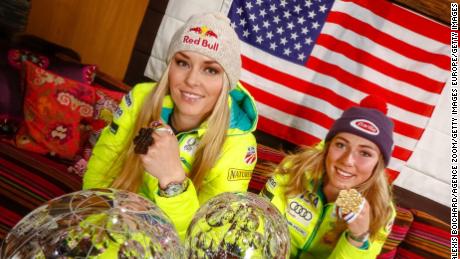 US skiers back Russia doping punishment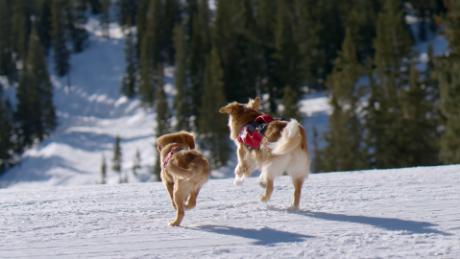 Watch puppies become avalanche rescue dogs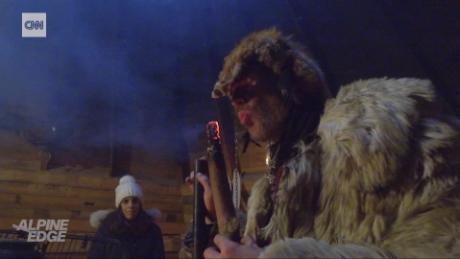 The magic of ice fishing
Britain's skiing sensation: Dave RydingThe technical finishing turns and a jump followed by a compression into the line leaves many racers with nothing left in their legs, resulting in an ignominious stop in the crash mats. "It's a real course and a big test," adds Rose. "You see world-class athletes with their legs going, a bit like a marathon runner at the end, and they just can't stand up."The downhill has also been tinged by tragedy. In 1991 a 21-year-old Austrian named Gernot Reinstadler crashed into nets near the finish and later died of his injuries. "Wengen is definitely a unique race," American great Bode Miller, who won in 2007 and 2008, told the In Search of Speed TV show."It's like four downhills all stuck together on one. There's no other downhill as physically taxing or as taxing technically. To win that race you have to have every facet of downhill skiing completely dialed in."READ: How life turned 'Krazy' for bar-owning ski championREAD: Ski racers using oxygen stripped of victory and $46k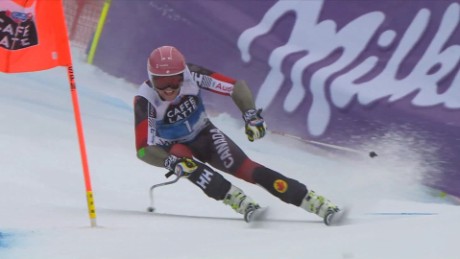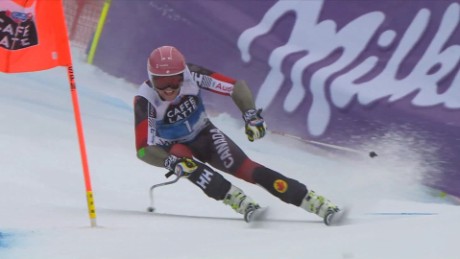 JUST WATCHEDFilming the world's fastest skiersReplayMore Videos …MUST WATCH
Filming the world's fastest skiers 03:01Local legend Karl Molitor holds the record with six victories between 1939 and 1947 — he went on to run the race for years and his name lives on in a Wengen ski shop, started by his father Fritz in 1912. Austrian greats Toni Sailer, Karl Schranz and Franz Klammer were also multiple winners and all achieved the prestigious Wengen-Kitzbuhel double in the same season. The last skier to win the double was Swiss Didier Defago in 2009.The massed home fans love nothing more than a Swiss winner and Beat Feuz earned his second title in 2018 to take Switzerland's tally to 27 wins, three behind arch rival Austria. The legend of the Lauberhorn lives on.
Source Link:
https://www.cnn.com/2019/01/17/sport/wengen-skiing-world-cup-downhill-race-spt-intl/index.html
[0.403527]
Comments
comments