People the world over are finding festive ways to usher in the 2019 new year, as the Gregorian calendar's 2018 year comes to a close at midnight on Dec. 31.
Many cities will use fireworks to celebrate the new year with a bang, as people in different countries carry out unique traditions ― from Spain, where they eat 12 grapes as the clock rings out the 12 strokes of midnight for good luck, to Brazil, where those celebrating beachside may run into the ocean's waves.
This is a developing story, come back for updates.
Australia
Check out this impressive fireworks countdown on Sydney Harbour Bridge!#SydNYE sets the standard for the rest of the world in #NewYearsEve celebrations https://t.co/p8tRI62nza pic.twitter.com/Q8GmSltqw2
— ITV News (@itvnews) December 31, 2018
Happy New Year ????Wishing you and yours a happy, prosperous and safe 2019. Photo credit: Getty Images / City of Sydney #SydNYE #NewYearsEve #2019 #NYE pic.twitter.com/Csf1hgJ0vI
— Sydney Opera House (@SydOperaHouse) December 31, 2018 Singapore
Goodbye 2018, hello 2019! Singapore celebrates the New Year with spectacular fireworks at the Marina Bay countdown party https://t.co/SklcKnvCmi pic.twitter.com/eYsqXZqoiL
— Channel NewsAsia (@ChannelNewsAsia) December 31, 2018
Happy new year Singapore! Have a great 2019! ????#HappyNewYear2019 #NewYear2019 #fireworks pic.twitter.com/x3FFg5HmkR
— AsiaOne (@asiaonecom) December 31, 2018 Japan
Happy New Year from Japan!#English #teacher in #Japan #Kyoto#NewYearsEve #fun #Countdown2019 #count0 #HappyNewYear2019 pic.twitter.com/gQ8YSOBxEn
— Nicole Clement (@w36500days) December 31, 2018
Happy New Year Japan! Some spectacular fireworks at Appi Kogen ski resort in Tohoku #2019年 #HappyNewYear https://t.co/f6Y5a9kYOu
— Hiroko Tabuchi (@HirokoTabuchi) December 31, 2018
The #NewYear2019 party's wild at #ShibuyaCrossing in Japan! ?? pic.twitter.com/SdyXhFFChe
— AsiaOne (@asiaonecom) December 31, 2018 Hong Kong
Fireworks light up the sky above Hong Kong for New Year https://t.co/RbxftBDaHV
— Reuters Top News (@Reuters) December 31, 2018
Hong Kong brings in the new year with fireworks, lights and music centred on Victoria Harbour#HappyNewYear2019 pic.twitter.com/Rs12Dx4xJj
— BBC News (World) (@BBCWorld) December 31, 2018 RELATED COVERAGE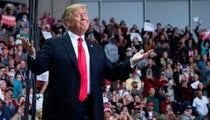 6 Times Trump 'Hit A New Low' In 2018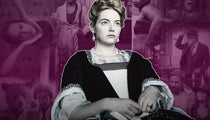 The 20 Best Movies Of 2018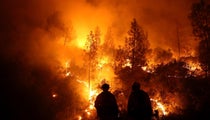 This Year's Natural Disasters Show Climate Change's Dire Consequences Are Already Here Download
Source Link:
https://www.huffingtonpost.com/entry/new-years-eve-2018-around-the-world_us_5c2a4000e4b08aaf7a92aa41
[0.795202]
Comments
comments