Einat Lev, a volcanologist, is an assistant research professor at the Lamont-Doherty Earth Observatory at Columbia University. Her research is focused on how lava flows at different volcanoes, including in Hawaii. The opinions expressed in this commentary are solely those of the author.
(CNN)The most active volcano on Earth has captured our fascination again. Not to mention our fear and respect: 1,700 people had to flee their homes as lava broke the surface near their community Thursday and Friday. The activity appears to be continuing into the weekend, with strong earthquakes of up to a highly unusual preliminary magnitude of 6.9, more ground cracks opening, and new vents opening within residential areas.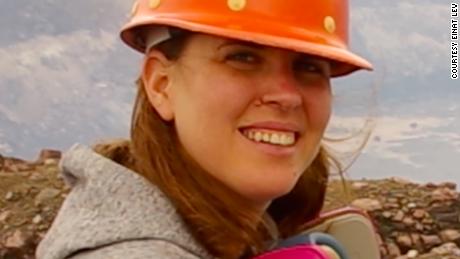 Einat LevKilauea volcano, on the Big Island of Hawaii, has been erupting continually along its East Rift Zone since 1983. Most of the time, the lava flows south toward the ocean, threatening nobody. But occasionally it goes in a different direction.This is what happened this time. And luckily, no one was hurt, authorities say.An eruption such as this one, where the fissure even has a street address, inevitably triggers the question of the risk taken by people who chose to live on an active volcano. The local residents would likely say it is one worth taking — for the chill quality of life, the remoteness, the beauty, the community (with aloha spirit), the views. It is, after all, Hawaii.What's more, in the 50th state, as in many parts of the world with volcanoes, the benefits — rich soils for agriculture, the presence of mineral deposits and geothermal energy — make staying close to volcanoes attractive. Read More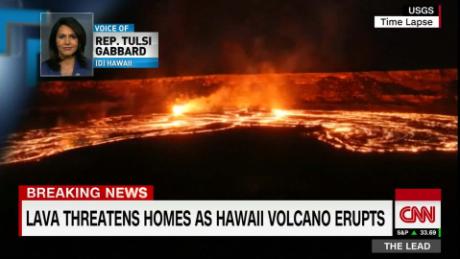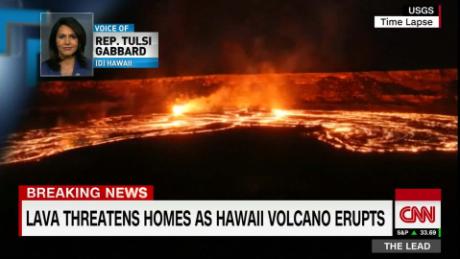 JUST WATCHEDEvacuations ordered as volcano erupts in HawaiiReplayMore Videos …MUST WATCH
Evacuations ordered as volcano erupts in Hawaii 04:03And volcanoes, unlike many other natural hazards, usually give clues to what is coming. There were this time, too.For the past three weeks, scientists have been closely watching signs of increased activity at Kilauea. Land-based instruments and satellites detected hundreds of small earthquakes under the volcano, and tilting on the ground, indicating that the volcano was inflating with a new batch of magma entering its plumbing system from deep in the earth. The lava lake at the summit has risen to an all-time high level: At its peak it spilled onto the floor of the crater, covering two-thirds of it with fresh lava. So, it was clear something was about to happen. But what? For a while, the main concern was focused on the summit lake, inside the Halema'uma'u Crater, which the nearly 2 million tourists who visit Hawaii Volcanoes National Park each year can view from the visitors' center. High sulfur dioxide emissions, and the possibility of an explosion triggered by rocks falling into the lake, could put park visitors at a slightly increased — but worrisome, just the same — risk of being exposed to bad air and volcanic ash.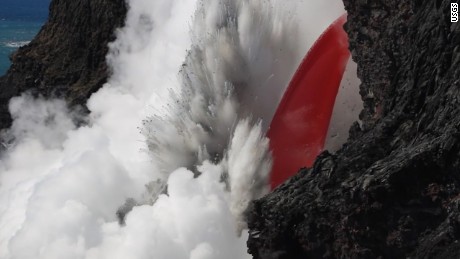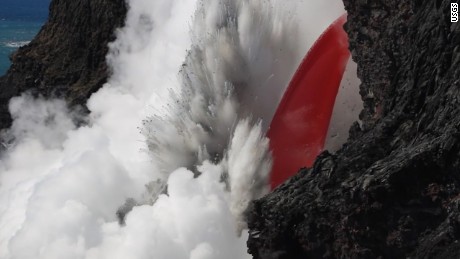 JUST WATCHEDExplosive lava stream from Hawaii volcanoReplayMore Videos …MUST WATCH
Explosive lava stream from Hawaii volcano 00:45But then signs shifted to indicate the magma was traveling — actually going into the East Rift Zone. Earthquakes under Puu Oo, the main vent active on the East Rift Zone since the 1980s, increased dramatically. And the earthquakes did not stop, they kept moving east, past Highway 130, the main road connecting communities on the southeastern corner of the Big Island, and scientists and civil engineers (and residents) became worried that there could be an eruption close to communities. The US Geological Survey, as well as residents along the East Rift Zone, were put on high alert. When the magma eventually reached the surface, cutting a crack of about 150 yards, lava fountained in Leilani Estates, where about 1,700 people live, and formed several small flows along the crack's edges. Residents there and in the Lanipuna Gardens subdivision were ordered to evacuate, schools were closed and a geothermal plant was temporarily shut down. The eruption ended after a few hours and later resumed, intensifying and adding multiple fissures.Even though monitoring and predictions provided a heads-up, this eruption was still somewhat of a surprise. After all, lava hadn't erupted at this part of the East Rift Zone in decades. The usual activity of the volcano, with lavas coming out of the Puu Oo vent, and at the summit, could have easily convinced anyone that the eastern edge was off the hook.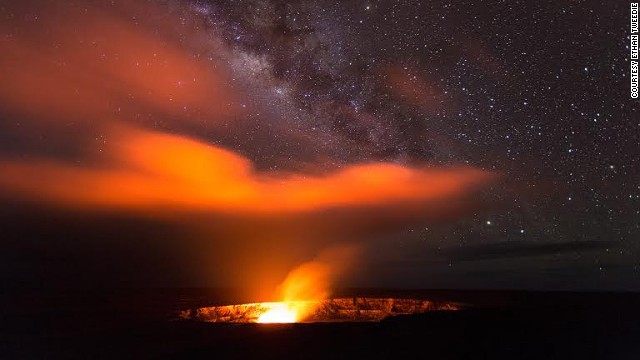 Photos: Get your camera ready for these 10 volcanoes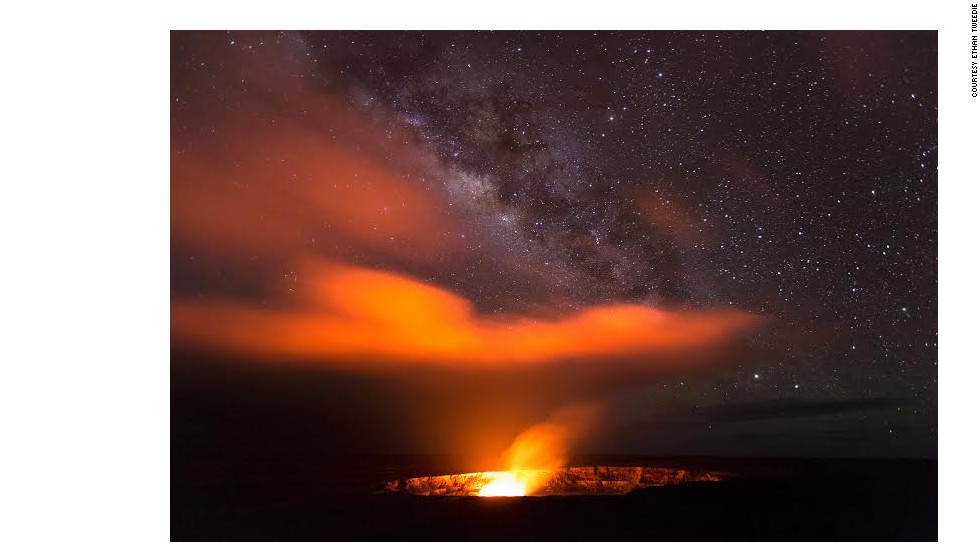 Photos: Get your camera ready for these 10 volcanoes1. Kilauea (Hawaii) – Standing proud at 4,200 feet, Kilauea's "lava lake reflects its fiery colors onto the plume and into the night sky, creating an amazing glow show," says Eric Leifer, tour guide at KapohoKine Adventures and a National Geographic explorer.Hide Caption 1 of 10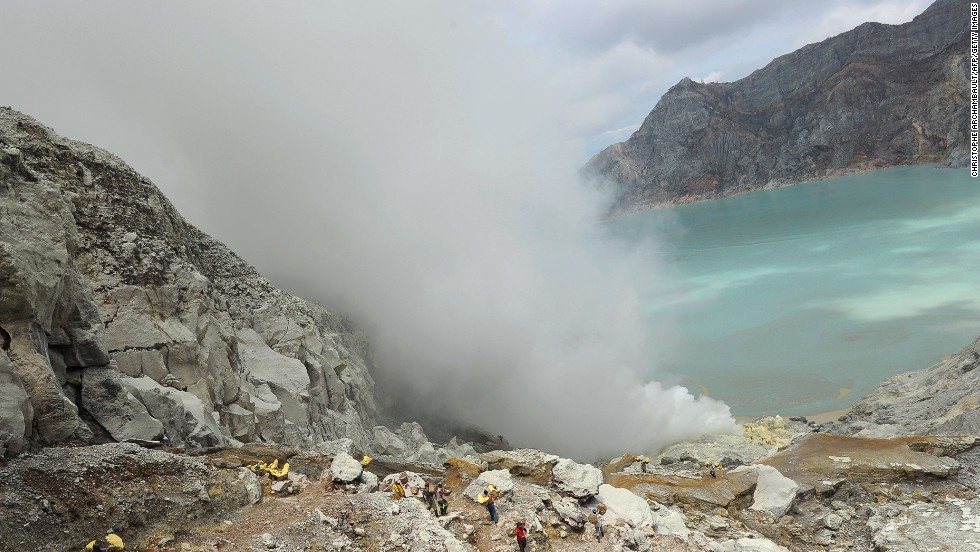 Photos: Get your camera ready for these 10 volcanoes2. Kawah Ijen (East Java, Indonesia) – The deceivingly inviting turquoise lake of Kawah Ijen in Indonesia is composed of sulfuric acid. The volcano is famous for "blue fire" caused by sulfur gas burning as liquid sulfur cools into yellow blocks that miners cart away. It's best to watch your step on a volcano, even more so with a skin-melting lake.Hide Caption 2 of 10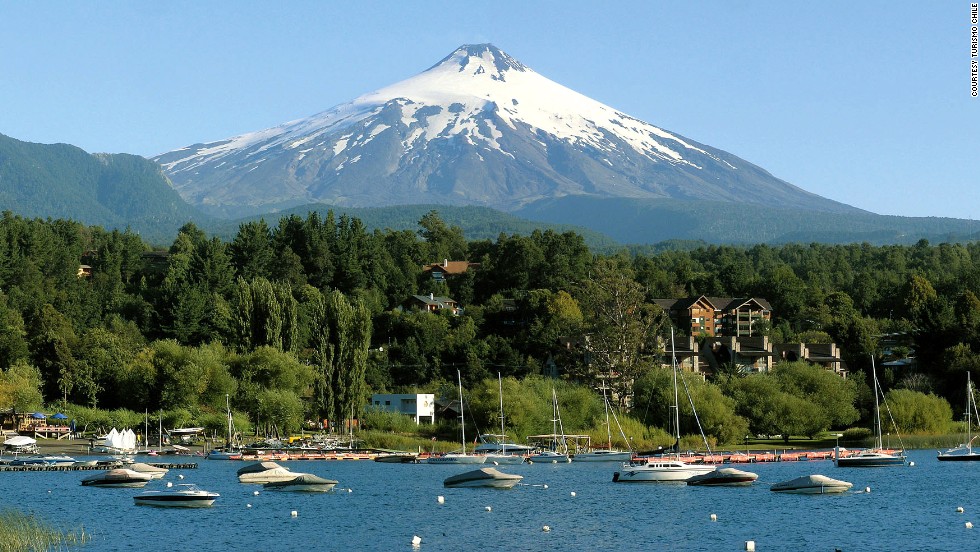 Photos: Get your camera ready for these 10 volcanoes3. Villarrica (Chile) – This camera-ready volcano (Villarrica, Chile) also has a mountain lake and quaint village at the base. The view is stunning whether you're standing at the bottom or looking down into its bubbling lava lake.Hide Caption 3 of 10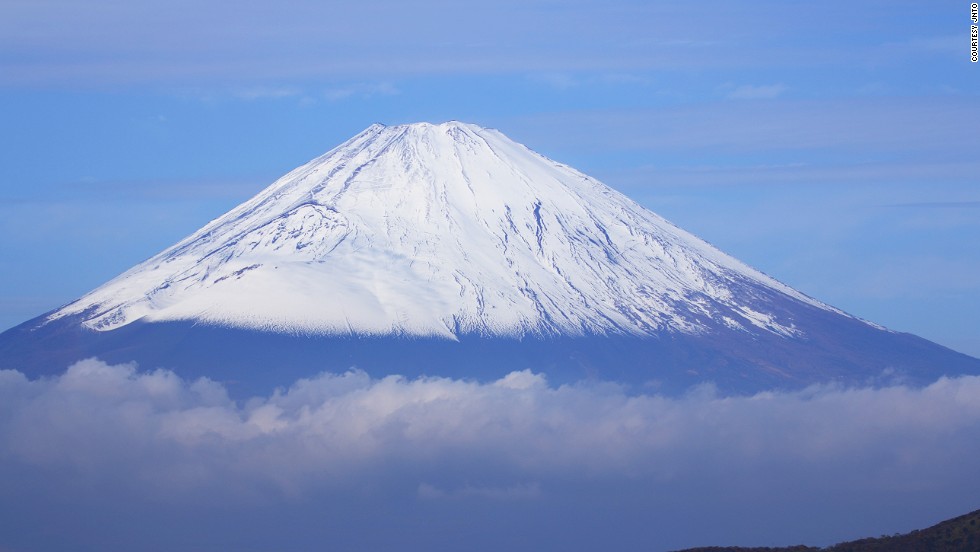 Photos: Get your camera ready for these 10 volcanoes4. Fuji (Japan) – It's best to start the hike at night to reach the top by morning. The perfect shot: sunrise through the Japanese Torii Gate at Fuji's summit.Hide Caption 4 of 10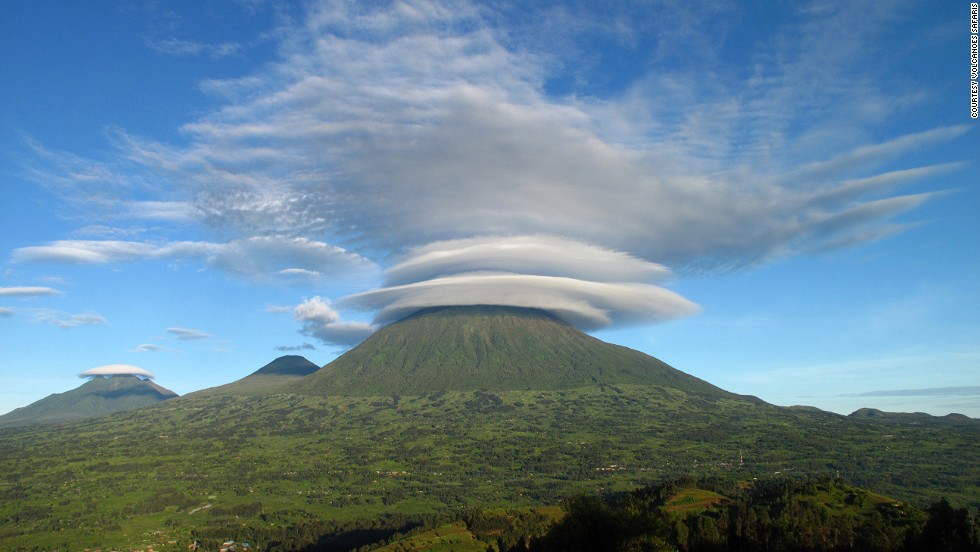 Photos: Get your camera ready for these 10 volcanoes5. Virunga Mountains (East Africa) – The curious cloud formations offer an interesting photo op. If you're hiking through the home of mountain gorillas in East Africa, Virunga can offer spectacular photos of the elusive endangered species. Hide Caption 5 of 10
Photos: Get your camera ready for these 10 volcanoes6. Licancabur (Bolivia) – The aquamarine surface of Laguna Verde in Bolivia brilliantly captures the conical Licancabur volcano in the reflected surface.Hide Caption 6 of 10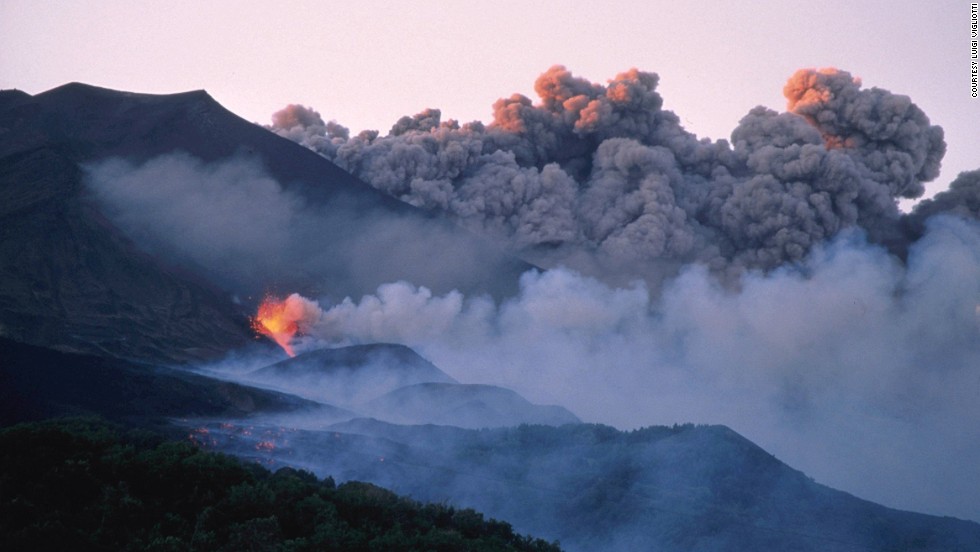 Photos: Get your camera ready for these 10 volcanoes7. Mount Etna (Italy) – The volcano is always bubbling and up to something. It's possible to catch a fantastic shot of Italy's Mount Etna looming over the picturesque town of Catania while Mother Nature is in action.Hide Caption 7 of 10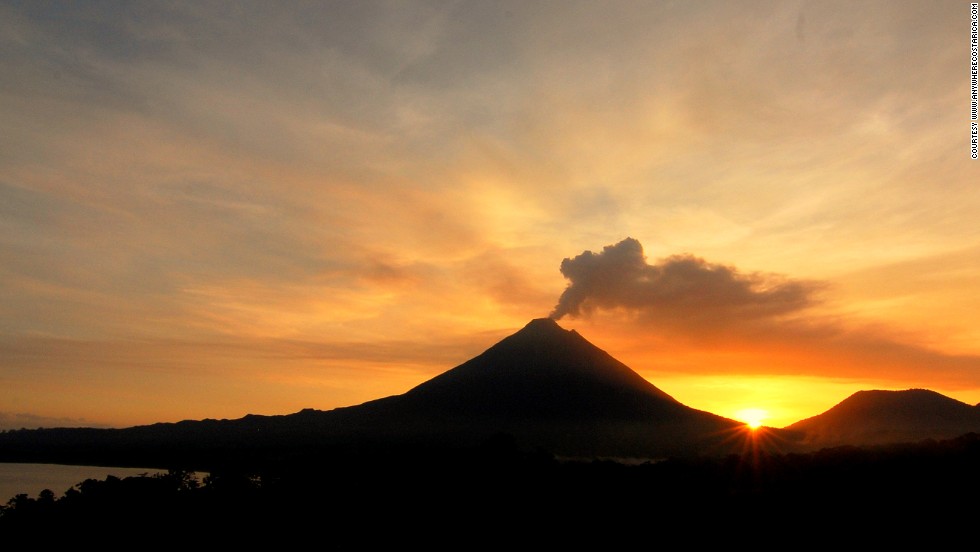 Photos: Get your camera ready for these 10 volcanoes8. Arenal (Costa Rica) – Costa Rica's Arenal volcano is known for its continuous pyroclastic and lava flows. The area is filled with wildlife like parrots, howler monkeys and deer.Hide Caption 8 of 10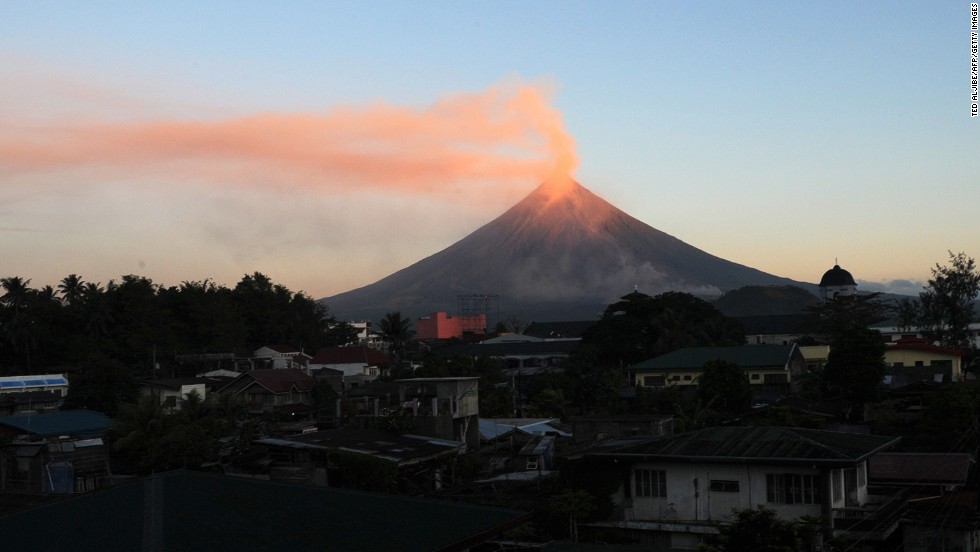 Photos: Get your camera ready for these 10 volcanoes9. Mayon (Philippines) – Mayon in the Philippines is known for its perfect conical shape. Any angle provides a stunning picture.Hide Caption 9 of 10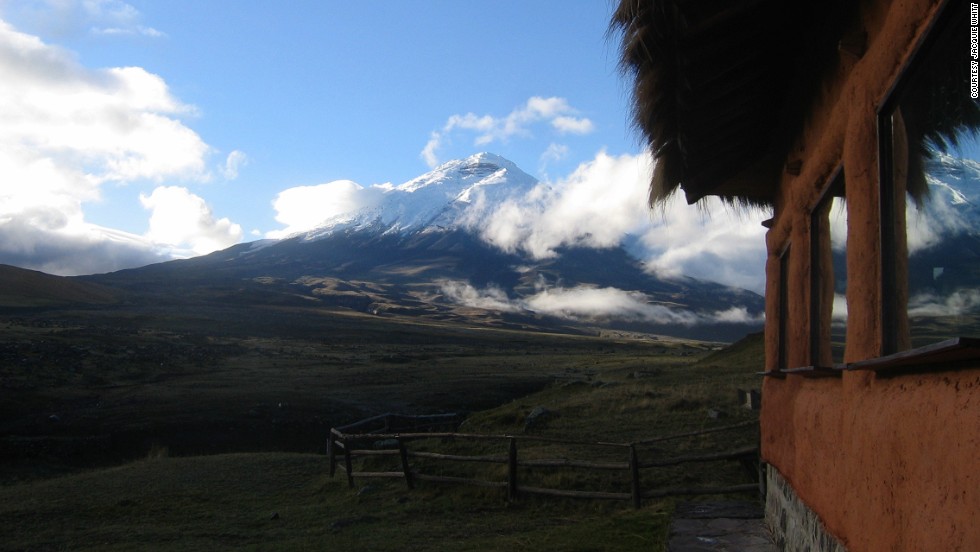 Photos: Get your camera ready for these 10 volcanoes10. Cotopaxi (Ecuador) – It could be the icy blue tone of Cotopaxi's glacier, or the impressive 19,347 feet that makes it the poster child of Ecuador's natural beauty.Hide Caption 10 of 10










Indeed, the last eruptions in this part of the island happened around 60 years ago — in 1955, near the village of Nanawale, just north of the subdivision of Leilani Estates. That eruption reached the outskirts of Kapoho village, just to the east of Leilani Estates, and a larger eruption in 1960 covered it completely. Luckily, this week's event ended very quickly and caused much less damage than those earlier ones. This eruption teaches us that an active volcano is always capable of changing its behavior, and that we should always stay alert and aware of the risks. Monitoring volcanoes and understanding the science behind their behavior is critical, and this week's events were more proof of that. The US volcanology community faces formidable challenges in performing its duties. Advanced monitoring techniques, professional expertise developed over years and open channels of communications between experts and the public worked this time. These should be maintained and fostered at quiet times so that everyone is prepared when the lava starts to flow. People in America, and around the world, live with frequent threats of natural hazards such as earthquakes, tornadoes, fires and floods, in places much more densely populated than Hawaii. With this comparison in mind, it's easy to see how living in the gorgeous Aloha State, even on a volcano that sends lava your way every few decades, might still be a well calculated decision.Editor's note: This article was updated to reflect the news of the continued eruption.
Source Link:
https://www.cnn.com/2018/05/04/opinions/what-happened-with-hawaiis-volcano-lev/index.html
[0.209451]
Comments
comments