Storm Lake, Iowa (CNN)The Mexican bakery in this lakeside northwestern Iowa town opens in before dawn, serving coffee and breakfast to immigrants embarking on grueling shifts at local pork and turkey processing plants.
But the proprietors also stay busy tending to the hundreds of mostly Mexican and Central American workers who make money transfers to their native lands, sometimes as much as $15,000 over the course of a few days. "The majority are Hispanic," Christina Diaz, who operates the small bakery with her husband Diego, said of those sending money back home. "All of them … to Mexico and Guatemala."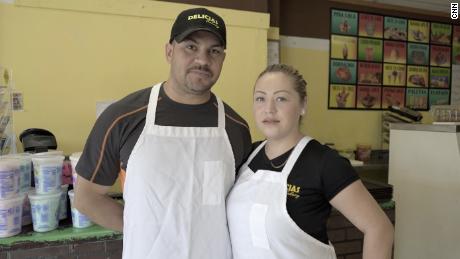 Diego and Christina DiazStorm Lake has become one of the most diverse places in Iowa, ensuring its survival over the years by embracing and employing waves of dream-harboring immigrants from around the world. It also happens to be the birthplace of Republican Rep. Steve King, whose anti-immigrant, sometimes racist rhetoric has drawn wide criticism. "What does this diversity bring that we don't already have?" he said during an interview with a far right Austrian publication in 2018. "Mexican food. Chinese food. … Those things, well, that's fine, but what does it bring that we don't have that is worth the price?"Read MoreThose now residing in the town where he was born say they can think of a few things. "It's crazy because this town has basically turned into everything (King) doesn't like, and it's a thriving community," said Jose Ibarra, a city councilman who came to the United States from Mexico as a child. "Storm Lake's an example of what the United States is going to be like in 20, 25 years. Maybe even sooner. Just a lot of people from all over the world, different cultures, different religions, different races, living together."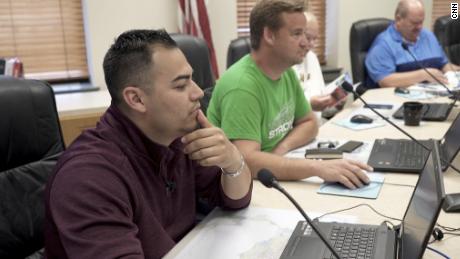 Jose Ibarra, left, attends a Storm Lake city council meeting. Earlier this year, King was removed from committee assignments after he made comments that were sympathetic to white supremacists in an interview with the New York Times. King's office denied repeated requests for an interview. Storm Lake's newcomers help the town thrive Ibarra's relatives, like many other immigrants before them, moved to Iowa starting in the late 1990s to work at a food processing plant. They eventually settled in the heartland birthplace of the conservative congressman best known for his lengthy history of incendiary comments about race and immigration. "I had two uncles that got hired there that came to Storm Lake, and then my dad got hired by them as well," Ibarra said. "I was 12 at the time."Storm Lake's newcomers help keep the two local meat plants afloat by filling low-paying job many natives are unwilling to take, many in the local community say. They have started their own businesses. Their children fill classrooms in the public schools. They don traditional attire at nearby festivals and cheer on teams wearing baseball jerseys emblazoned with Spanish names.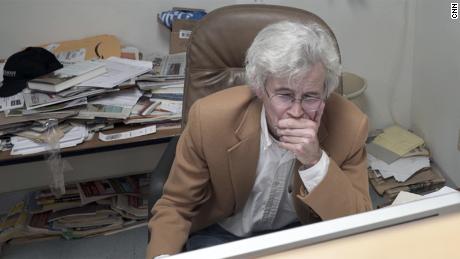 Art Cullen"That's the future of Storm Lake," local newspaperman Art Cullen said. "It's not some whimsical view of the past. This is the current reality. You can deal with it, or you can bitch about it. We're dealing with it."Cullen, the Pulitzer-prize winning editor of The Storm Lake Times, said the changes are to Buena Vista County's benefit."This is what the rural Midwest needs, because it's been emptying out of people," he said. "Most little school districts are in danger of closing. Storm Lake, we're trying to figure out where to put all these kids."Less than half the town's population is non-Hispanic white, compared to about 85% for the state, according to the US census. More than 20 languages are spoken in the local schools Immigration opponents such as King have accused newcomers of burdening public services. But The Storm Lake Community School District Superintendent Stacey Cole said the district, which is lobbying for another school building, does not share those concerns."I don't see that as a strain on the school or the community," she said. "That's a sign that we're growing, and growth, if we do good things with that, will do good things back for the community."Cole said 84% of the district's more than 2,600 children are students of color. More than 20 languages are spoken in its four schools. "We are growing almost every year, which means that we get more funding from the state, which means we can offer more opportunities to the kids who already live here," she said.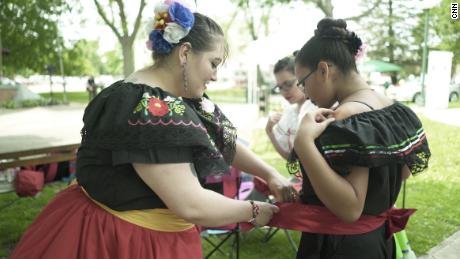 Festival attendees in Hampton, Iowa, near Storm Lake, get ready to perform.Still, the anti-immigrant rhetoric from politicians like King and the recurring immigration crackdowns by the Trump administration have led to a heightened sense of anxiety among many undocumented immigrants who have long found comfort in Storm Lake. "They didn't live in the shadows until a couple of years ago," Cullen said. "Undocumented people were reporting crimes, and victims were presenting themselves at the police department. Now, that doesn't happen like it used to because they're afraid of being deported."In fact, fear among the undocumented threatens years of declining crime rates in serious crimes in Storm Lake, which saw a 27-year low last year among such crimes, police chief and public safety director Mark Prosser said. "If you have folks that are living in the shadows — and we certainly do — that are afraid to come forward when they're victimized, that are afraid to be active in their community, it lends to a less safe community," said Prosser, who took over the 19-officer department in 1989. Prosser also voiced concern about the Trump administration's desire to ask a citizenship question on the 2020 census for the first time since 1950. The fear is that the question could result in minorities being undercounted by scaring off even legal residents or naturalized citizens from completing the decennial questionnaire, which is also used to determine funding for an array of government programs. "We very publicly oppose the citizenship question because we just know that … we rely on that number," he said. "It impacts so many funding mechanisms for the community." Trump on Thursday asked government agencies to provide records that could determine a head count of citizens without polling census-takers directly.Deportations claimed her stepfather, 3 uncles and an aunt, a brother and friends Elsewhere in Iowa, the increasingly blended communities are more complicated. In the tiny town of Coulter, about 120 miles east of Storm Lake and also part of King's congressional district, the majority of US citizen Liliana Velasco's family settled in Iowa as undocumented immigrants from Mexico, she said. They labored in an egg packaging plant for years, and her mother and stepfather ran a small restaurant. Velasco, 29, grew emotional as she recalled those taken from her by immigration enforcement actions.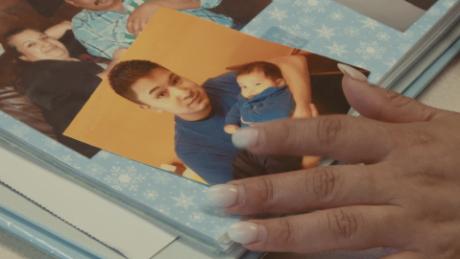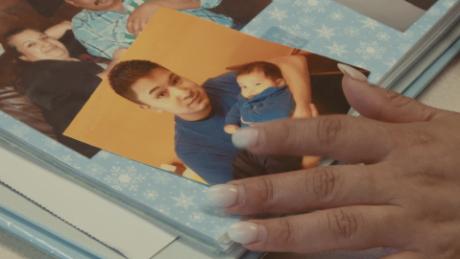 JUST WATCHEDHer step-dad, brother, uncle and aunt have all been deportedReplayMore Videos …MUST WATCH
Her step-dad, brother, uncle and aunt have all been deported 01:51″Three uncles, an aunt, a stepfather, a brother and a number of friends," she said. "My stepdad and my younger brother, they both got deported. The hardest one is when my mom got detained. And then on my birthday she sent me a birthday card… I guess I never talked about that."Though she considers Coulter, population 264, home and largely inviting, Velasco said there have been tensions. When she recently spoke in Spanish to one of her children at a school concert, she heard people seated behind her say, "Why are they speaking that language? They shouldn't be talking like that," she recalled. There also was a new neighbor who came to her door one day. She thought he was introducing himself. "I am a Trump supporter," she recalled him telling her. "I don't like illegals. … I think they should all go back to Mexico."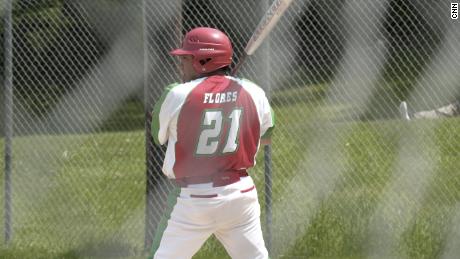 A baseball player stands at the plate in Hampton, Iowa.On a field in the nearby town of Hampton, an undocumented immigrant named Yeraldine watched two teams made up mostly of immigrants from the Mexican state of Veracruz play baseball. Her husband, son, nephews and cousins were on the field."There are some very, very good people who help us a lot with open arms," Yeraldine, who settled in Iowa 14 years ago, said of the community. "But there are people who look down on us. There are people who do not want us here." She was not was concerned about speaking publicly about her life and immigration status, she said. Still, she didn't want her last name used. "We have nothing to hide," Yeraldine said. "We've done nothing wrong… We want to raise our voices to be heard."
Source Link:
https://www.cnn.com/2019/07/12/politics/storm-lake-iowa-steve-king-immigrants/index.html
[-0.587331]
Comments
comments