Washington (CNN)The Trump administration scrapped two major things this week: its latest bid to get a citizenship question on the census — and Labor Secretary Alex Acosta.
After a flurry of legal action late last week, President Donald Trump again reversed course, this time announcing that the administration would abandon its attempts to include a citizenship question on the 2020 census. Instead, the Trump team is asking government agencies to provide records that could determine a head count of citizens without polling census-takers directly.Trump made it clear on Thursday that he would not back down from obtaining some sort of count of those living legally — and illegally — in the United States, but he did admit the serious legal hurdles his administration needed to clear in order to get that question on the 2020 census. "We will leave no stone unturned," Trump said.Read MoreMeanwhile, after a week of harsh scrutiny for his role in a controversial plea deal with Jeffrey Epstein a decade ago, Acosta announced Friday that he would step down.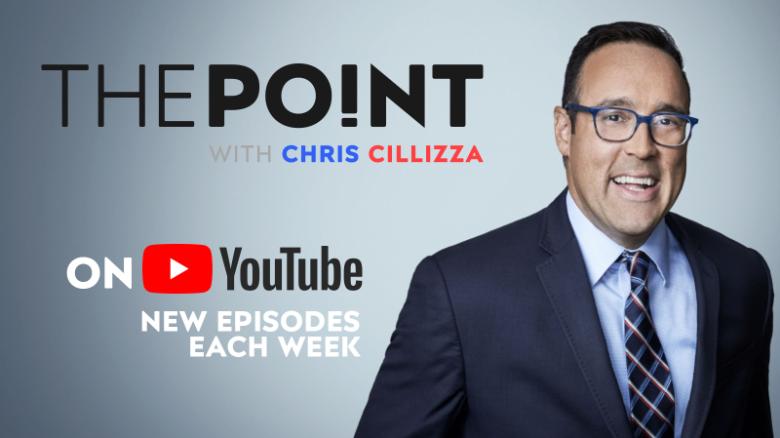 THE POINT — NOW ON YOUTUBE!
In each episode of his weekly YouTube show, Chris Cillizza will delve a little deeper into the surreal world of politics. Click to subscribe!
"I do not think it is right and fair to this administration's Labor Department to have Epstein as the focus rather than the incredible economy that we have today," Acosta said.Trump praised Acosta's work as labor secretary over the last two and a half years as they spoke to reporters, announcing Acosta's surprise departure. Trump also said he was "not a fan" of Epstein, and once threw him out of his Mar-a-Lago club. "I didn't want anything to do with him. That was many, many years ago. It shows you one thing — that I have good taste," Trump said of Epstein.But the President's week wasn't all bad: After a mostly well-received expanded Fourth of July celebration, Trump promised to double down — and do it again next year. The Point: It's on to the next as Trump ditches the citizenship question on the 2020 census and his labor secretary.And now, the week in 28 headlines:Monday:NY gov signs law allows Congress to get Trump's state tax returnsEx-Trump inaugural fundraiser probed by federal prosecutorsTrump takes aim at Green New DealTrump says he'll no longer deal with amb. who labeled him 'inept'Judge nixes Trump effort to require drug prices in TV adsWH directs ex-aide not to answer 200+ Democratic questionsBarr says Mueller subpoena done to create 'public spectacle'Trump says he'll host another 4th of July celebration in 2020Congressional Democrats subpoena Trump organizationTuesday:Pentagon confirms it will have third acting leader this yearTrump's Twitter blocking violates Constitution, appeals court rulesDems plan subpoenas for Kushner, officials and immigration docsWednesday:Fed chair gets backup from Congress amid Trump onslaughtTrump signs order to transform kidney care, increase transplantsJerome Powell: I won't leave if Trump asks me to quitTrump Org cancels strip-club-hosted charity golf tournamentMegan Rapinoe to Trump: 'Your message is excluding people'Alex Acosta defends role in Epstein sexual abuse scandalDC mayor says Trump's July 4th bash drained security budgetThursday:Trump complains China isn't buying US agricultural productsSenate to expedite confirmation hrg for Trump's DOD pickTrump drops drug pricing proposal after court blocks TV ad planTrump backs away from census citizenship question Friday:Acosta resigns amid furor over Epstein plea dealMnuchin: Government is running out of money faster than expectedTrump defends Pelosi, says she's 'not a racist'Robert Mueller public hearing may be delayed one weekTrump considering replacements for intelligence chief Dan CoatsSubscribe to The Point newsletter for our daily politics newsletter (out on weekdays) and a special 2020 edition delivered to your inbox this Sunday night!
Source Link:
https://www.cnn.com/2019/07/12/politics/donald-trump-alex-acosta-citizenship-question-2020-census-week-in-review/index.html
[-0.437815]
Comments
comments