(CNN)A storm brewing at home will keep President Donald Trump from jetting back to Europe for another summit (this time he was supposed to attend a World War II commemoration in Poland).
But Hurricane Dorian, menacing the Caribbean and set to strike somewhere on Florida's east coast as a Category 4 storm early next week, has already complicated Trump's week — and for the record, he's not suggesting blowing up this storm with a nuclear bomb.The President reignited his feud with Puerto Rico earlier this week on Twitter as the island prepared for Dorian, which threatened to test the territory's mettle two years after devastating hurricanes. Puerto Rico was largely spared this time, and Trump's attention has since turned elsewhere.This week, the President also re-upped his feud with windmills, a common target for him both during and before his time in the White House. While on the international stage at the G7 summit, Trump said he wouldn't waste the US' wealth on "on dreams, on windmills — which, frankly, aren't working too well." It was his response to whether he still harbors skepticism about the climate crisis. The President also refused to sign on to the G7's aid package for the wildfires raging in the Amazon.Read MoreTrump used his platform at the G7 to push another unpopular idea — bringing Russia back into the gathering for world leaders. Both in public and private, Trump blamed Russia's exit on his predecessor, Barack Obama, and asked why Russia was not involved given its size and role in global affairs. The suggestion got little support from the six other G7 leaders.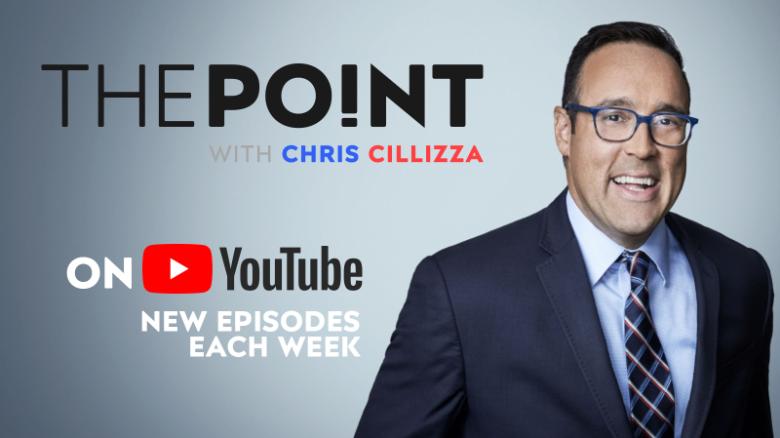 THE POINT — NOW ON YOUTUBE!
In each episode of his weekly YouTube show, Chris Cillizza will delve a little deeper into the surreal world of politics. Click to subscribe!
But it wasn't all conflict for the President this week. On Thursday, Trump announced the creation of the US Space Command — the result of an offhand remark made in 2018 that would create a sixth branch of the military.Space Command "will soon be followed — very importantly — by the establishment of the United States Space Force as the sixth branch of the United States Armed Forces," Trump said Thursday, adding that the Space Force will "organize, train and equip warriors to support Space Command's mission."The President has also kept a keen eye on achievements he can point to amid his 2020 reelection battle. Despite barriers to getting his signature border wall built, Trump reportedly has instructed aides to forge ahead with wall construction (including painting it black), and said he would pardon anyone who ran into legal trouble along the way. Meanwhile, the 2020 field continues to shift for the Democrats eager to take on Trump in the general election. Only 10 qualified for the third debate in Houston in September, prompting another candidate who didn't make that cut to drop out: Sen. Kirsten Gillibrand of New York. The Point: Amid the storm, Trump continues to keep an eye on 2020. Monday, August 26Trump's new produce deal with Mexico could hit tomato pricesTrump skips G7 climate summit with aides claiming scheduling conflictTuesday, August 27Trump privately clashed with G7 leaders over reinviting PutinDeutsche Bank has tax returns but doesn't say publicly if they are Trump'sOklahoma wins case against drugmaker in historic opioid trialWednesday, August 28Citizenship will no longer be automatic for children of some US military members living overseasTrump did not agree to G7 aid package for Amazon firesHouse Judiciary Democrats want to investigate Trump's proposal to hold 2020 G7 at his resortThursday, August 29Trump defends trade war with China amid GOP fears of economic impactTrump cancels Poland trip to monitor hurricaneWashington Post: Joe Biden conflated details of several war stories into one during town hallMattis says he has a 'duty of silence' but his views on Trump are clearDOJ watchdog says James Comey broke FBI policy by keeping, leaking Trump meeting memosTrump's personal assistant abruptly exits White House after sharing details about President's familyTrump says he plans to keep 8,600 troops in AfghanistanFriday, August 30DNC planning to reject Iowa virtual caucus over security concernsMichael Flynn accuses prosecutors of withholding info before sentencingTrump prepares to face Dorian surrounded by acting officialsAnd that was the week in 18 headlines.
Source Link:
https://www.cnn.com/2019/08/30/politics/donald-trump-hurricane-2020-border-wall-week-in-review/index.html
[-0.75865]
Comments
comments