Washington (CNN)As warning signs of an economic slowdown bubble up at home, President Donald Trump has amped up his trade war with China. And he's using a … unique … way to do so.
"Our great American companies are hereby ordered to immediately start looking for an alternative to China," Trump tweeted on Friday. While the statement immediately ricocheted through the media, Trump's authority to "hereby order" companies to do something does not exist.This came after China announced a new round of tariffs against US-made goods. Trump didn't reserve his ire for China this week, either. "My only question is, who is our bigger enemy, Jay Powell or Chairman Xi?" Trump mused on Twitter on Friday.Trump appointed Powell the chair of the Federal Reserve in 2018, but has (apparently) soured on the pick. "Our Federal Reserve does not allow us to do what we must do. They put us at a disadvantage against our competition," Trump tweeted on Thursday. He also said Wednesday that Powell had raised interest rates "too fast, too furious." Read More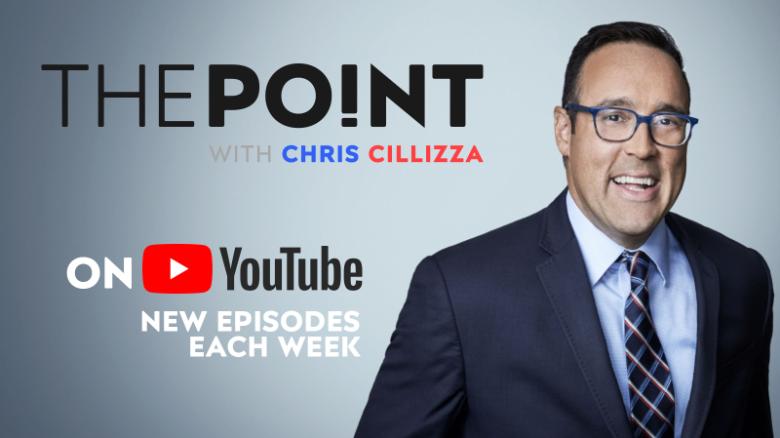 THE POINT — NOW ON YOUTUBE!
In each episode of his weekly YouTube show, Chris Cillizza will delve a little deeper into the surreal world of politics. Click to subscribe!
Trump maintained at a news conference Wednesday that the US economy is in a great condition: "But our economy is the strongest in the world, by far. Nothing even close. And a lot of good things are happening."Despite it, Trump is pitching himself as a happy warrior in the trade war.The President said he was "the chosen one" to take on China on Wednesday, while lifting his hands and raising his eyes to the sky. Trump now heads out of the country — and further onto the international stage — for the G7 summit in France. He's also reportedly unhappy to have to go.The Point: Trump may sound like a happy warrior amid the trade war, but he's certainly not acting like it. Monday:Lawmakers slam Trump and Netanyahu at emotional news conference following scrapped Israel tripPlanned Parenthood drops federal funding over abortion-referral restriction'I have made mistakes': Elizabeth Warren apologizes, turns to policy talk at tribal forumTuesday:Trump cools on background check push in recent lawmaker conversationsCBP will not vaccinate migrants against fluTrump mocks Tlaib's tears, says she 'grandstanded' over grandmother visitTrump touts economy but payroll tax discussion reveals recession fearsWednesday:Washington Gov. Jay Inslee drops out of presidential raceTrump postpones Denmark trip after Prime Minister refuses to discuss sale of GreenlandNikki Haley bats down idea of being Trump's 2020 VP pick: 'Vice President Pence has been a dear friend of mine for years'Thursday:Trump court pick denounced feminists, gay-rights groups and diversity efforts in 1990s, 2000s editorialsSen. Tom Cotton says he floated the idea of buying Greenland to TrumpStar Mueller cooperator Rick Gates back in court to testify against former White House counselFriday:White House continues bipartisan gun control talks after confusing weekDavid Koch, billionaire businessman and influential GOP donor, diesTrump immigration official says new rule detaining families indefinitely is a 'deterrent'And that was the week in 16 headlines.
Source Link:
https://www.cnn.com/2019/08/23/politics/trump-trade-war-china-week-in-review/index.html
[-0.341499]
Comments
comments