Arick Wierson is an Emmy Award-winning television producer and former senior media adviser to New York Mayor Michael Bloomberg. He currently advises political and corporate clients in the United States, Africa and Latin America. You can follow him on Twitter @ArickWierson. The views expressed in this commentary are his own; view more opinion at CNN.
(CNN)On Thursday, Bill de Blasio, the mayor of New York, became the newest addition to the already overcrowded field of Democratic candidates vying for the chance to take back the White House from Donald Trump in 2020.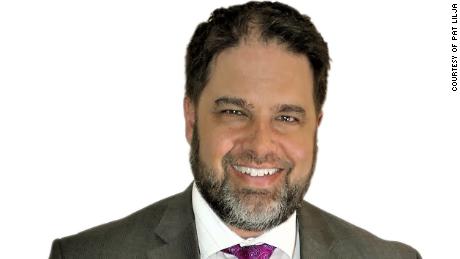 Arick WiersonThe New York tabloids, conservative media and even mainstream outlets were quick to offer their assessments of this latest political development with a near-endless stream of biting headlines. My favorite was from The Week: "Bill de Blasio squeezes into the Democratic clown car." The President was also quick to share his thoughts on Twitter, calling de Blasio "a joke" and "the worst mayor in the US." And for the first time in quite a while, I found myself agreeing with Trump — nothing about a Bill de Blasio presidential bid makes any sense whatsoever.Back in 2017, I wrote a piece in the Observer calling out Bill de Blasio as the worst big city mayor in the United States — a distinction that Hizzoner has done a good job of further cementing over the past two years even though he won his re-election with more than 66% of the vote.Why would Americans who are fed up with the criminality that has dogged this President's administration want to elect Bill de Blasio, who back in the spring of 2017 narrowly escaped criminal corruption charges even though an investigation found that the mayor or his associates acted on behalf of donors who sought favors from the city?Read MoreThe US Attorney's Office for the Southern District of New York said it would not bring criminal charges, citing "the high burden of proof," among other considerations. In the aftermath of the investigation, de Blasio stood behind his actions: "I've said consistently that we acted appropriately."Under what circumstances would voters who yearn for a more competent executive branch want to usher into office a mayor whose managerial incompetence is so well documented? De Blasio's mismanagement of the New York City Housing Authority was so inept that the Department of Housing and Urban Development had to install a federal monitor to keep watch over the institution. Even more egregious was the mayor's outright negligence as the steward of the city's child welfare agency, which resulted in several preventable deaths of young children.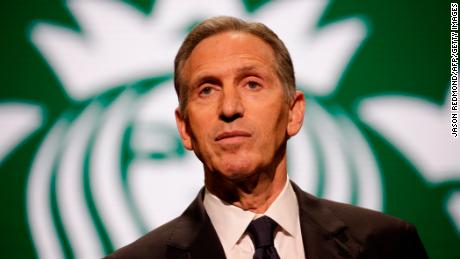 Why Starbucks' Howard Schultz might have a shot at the White House"I think what I can safely say is that there were warning signs," de Blasio said after the death of 6-year-old boy named Zymere Perkins, who was abused for more than a year by his mother's boyfriend, according to investigators."They were clearly looked at by a variety of agencies. How that didn't lead to a different outcome is what I don't understand. And I find it an unacceptable outcome and I'm going to demand answers from everyone involved, and if we have to make changes as a result in our approach, we will."This corrective action, however, was too little, too late.What would motivate progressive voters, who have multiple options on the 2020 menu, to pick de Blasio? From the avuncular Bernie Sanders to the wonky policy machine known as Elizabeth Warren, what would make the left wing of the Democratic Party opt for a candidate who, despite widespread ridicule in the media, still takes a caravan of gas-guzzling SUVs on a near-daily 11-mile trek from his home on the Upper East Side to his favorite gym in Brooklyn?But the worst part about de Blasio isn't his resume or lack thereof — it's the threat he poses to all the Democrats running for president. Trump may be a modern-day carnival barker, but de Blasio risks making the entire Democratic party seem like a circus.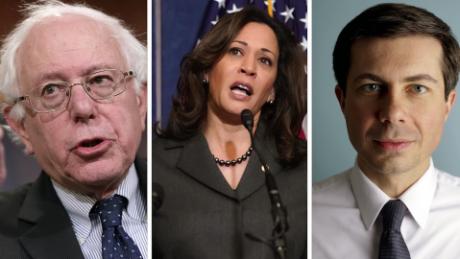 The contested 2020 Democratic conventionMore than simply becoming a distraction who overshadows more highly qualified yet less well-known candidates, the mayor could easily be painted by Republican ad makers as the poster child for everything that is wrong with the Democratic Party.Donald Trump — the savviest political marketer ever to occupy the White House — was quick to seize upon the de Blasio news by tweeting out a hastily produced attack video from aboard Air Force One. In de Blasio, Trump smells an opportunity to elevate a rival reviled by large swaths of his own party. This plays to the President's strength of sowing division among Democrats and dictating the national narrative.Democrats shouldn't laugh at de Blasio — they should band together and make sure he is as quick to retire his presidential ambitions as he was late in announcing them. If de Blasio is still campaigning by the time the debates roll around, his mere presence on stage will enable conservative media to paint the entire Democratic party as disingenuously progressive, incompetent and corrupt, supported by out-of-touch elites. Not exactly a winning formula for anyone looking to convince voters in key swing states.For Democrats, many of whom feel that this is the most important election of their lifetimes, the stakes are simply too high to allow de Blasio to be part of the conversation for very long. Every day that he is in the race is another day that GOP strategists can use de Blasio as a metaphor for progressive politics, scandal and incompetence. Trump can be beaten, but not by a Democrat who matches the President tit for tat on negatives.As Vanity Fair pointed out earlier this year, de Blasio shares about the same approval rating in New York as Donald Trump — both hover around the low 40s — a remarkable sign of national unelectability given that in New York, Democrats outnumber Republicans nearly nearly 7 to 1. Stay up to date…
Sign up for our new newsletter.
Join us on Twitter and Facebook
Perhaps it is a testament to our own cultural decadence as a society that flourishes on selfies, Instagram and Twitter that now nearly two dozen Americans feel they are qualified to lead the Democratic Party and take back the White House from America's reality-show president, Donald Trump. I have no doubt that almost all of them would do a far better job as leader of the free world than the current occupant of the White House. However, if it were a choice between Trump and de Blasio, I'm not so sure which way I'd go.And once America gets to know Bill de Blasio, I'm not sure which way it would go either.
Source Link:
https://www.cnn.com/2019/05/17/opinions/de-blasio-2020-opinion-wierson/index.html
[-0.540098]
Comments
comments