Story highlightsDonald Trump praises South Korea's female golfersUS President calls them "some of the best on Earth"
(CNN)Amid talk of missiles and nuclear tests, US President Donald Trump found time to praise the skill of South Korea's female golfers during a speech in Seoul, Wednesday.
The 2017 Women's US Open took place at the Trump National Golf Club in Bedminster New Jersey, with South Koreans dominating the top 10 places on the leaderboard.Follow @cnnsport To applause, Trump acknowledged that "Korean golfers are some of the best on Earth," before referencing the success enjoyed by South Korea."The women's US Open was held this year at Trump National Golf Club in Bedminster, New Jersey, and it just happened to be won by a great Korean golfer, Park Sung-hyun, and eight of the top 10 players were from Korea," Trump said.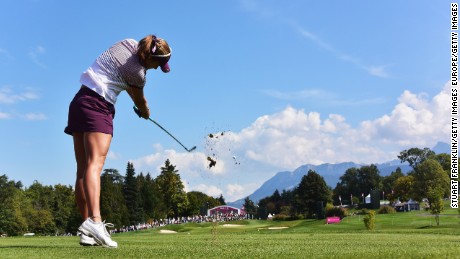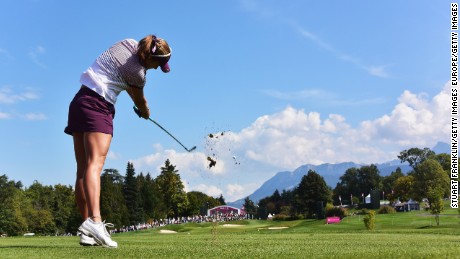 JUST WATCHEDThe Evian Championship and Lexi ThompsonReplayMore Videos …MUST WATCH
The Evian Championship and Lexi Thompson 22:31READ: The search for South Korea's next male major championRead More"And the top four golfers — one, two, three, four — the top four were from Korea. Congratulations."Along with Park, amateur Choi Hye-jin, Hur Mi-jung and Ryu So-yeon rounded out the winner's podium. Hur and Ryu tied for third. Trump attended the event on at least two of the three days of competition.In total, 41 of the LPGA's top 100 players — and fully half of its top 20 — are from the Asian country. The country's men don't fare quite as well — you have to plumb the depths of 45th to reach the top-ranked South Korean on the PGA list, and there are only five South Korean men in the top 100.Although, earlier this year, world No. 45 Si-woo Kim became the youngest winner of the prestigious Players Championship at the age of 22.The remarks are not the first time Trump has used golf to bridge cultural divides and bond with leaders from other countries.Though he hasn't golfed with South Korean President Moon Jae-in, Trump arrived in Seoul on the heels of a visit to Japan, where he hit the links with Japanese Prime Minister Shinzo Abe and world number 4 Hideki Matsuyama. READ: Trump plays golf with Abe and Japanese hero MatsuyamaTrump had previously golfed with Abe at one of his Florida golf courses.So who are the South Korean women dominating golf? Park Sung-hyun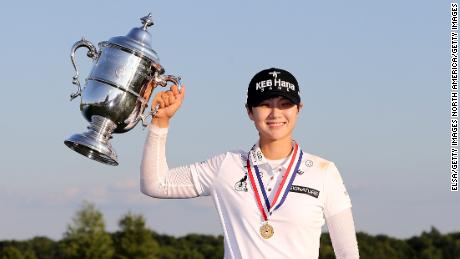 Age: 24LPGA Ranking: 12017 US Women's Open Result: 1Park has enjoyed a stellar debut season on the elite women's golf circuit, winning July's US Open and topping the LPGA money list, with $2,161,005 in the bank so far this year.She recently become the first ever LPGA Tour rookie to top the world rankings.The 24-year-old is the fourth South Korean woman to hold the world No. 1 spot, following in the footsteps of compatriots Ryu, Inbee Park and Jiyai Shin.Along with winning the Open at Trump National, she's made the cut at every event she's entered.READ: Rookie tops LPGA golf rankings for first time ever Choi Hye-jin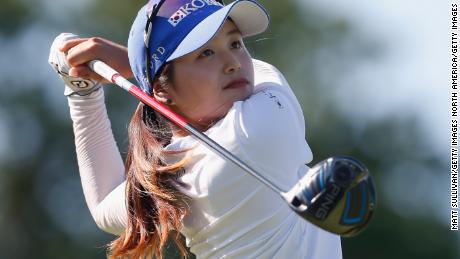 Age: 18LPGA Ranking: 152017 US Women's Open Result: 2 At the time of the US Open, Hye was just 17 years old, and still an amateur. After 15 holes, the youngster was still tied with her compatriot and eventual winner Park. However, her challenge faded as one ball found its way into a pond, dashing her chances of victory.WATCH: South Korea's grandest golf coursesHur Mi-jung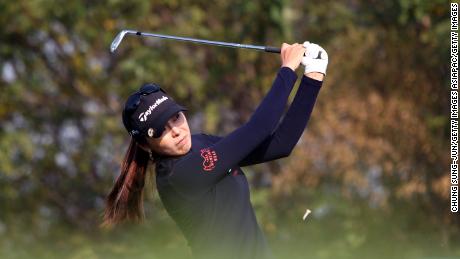 Age: 27World Ranking: 222017 US Women's Open Result: Tied 3rd placeHur started playing at the age of 10 and turned professional in 2007. Her first professional win came at the Safeway Classic just two years later. Since then, she has managed to win just one other LPGA tournament in Yokohama in 2014.Ryu So-yeon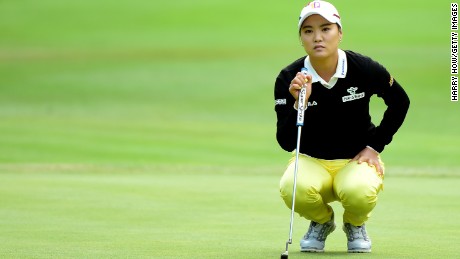 Age: 27World Ranking: 22017 US Women's Open Result: Tied 3rd placeAn early highlight in So's career was winning gold in both the individual and team events for Korea at the 2006 Asian Games in Doha, Qatar. With five LPGA wins under her belt, she has earned prize money of over $8 million. Kim Sei-young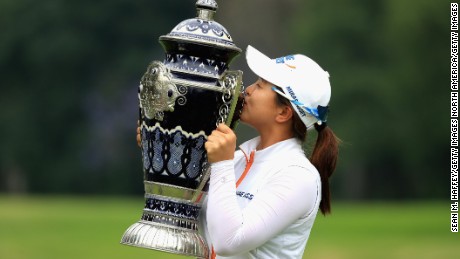 Age: 27World Ranking: 122017 US Women's Open Result: Tied 8thThe 27-year-old Kim only turned joined the LPGA in 2015, but has turned heads since then, with six career wins and an appearance at the Olympics in Rio in 2016.She graduated from Korea University with a degree in social sports and holds a black belt in taekwondo, she told Golf Digest."There's a group of us from South Korea who are close," she said in that interview. "It's nice to just relax and talk."Amy Yang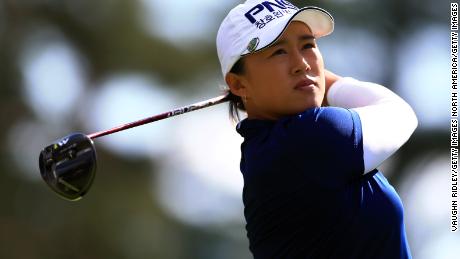 Age: 28World Ranking: 142017 US Women's Open Result: Tied 8thWith three LPGA career victories since joining the tour in 2008, Yang made the cut in every tournament she entered in 2016. READ: South Korea's golfing women – "you're a champion or nothing"Lee Mirim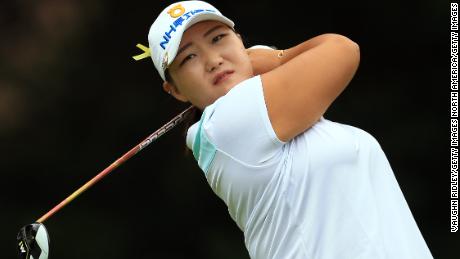 Age: 27World Ranking: 172017 US Women's Open Result: Tied 8thLee, who started playing golf at the age of 11, says her father is the person who most influenced her career.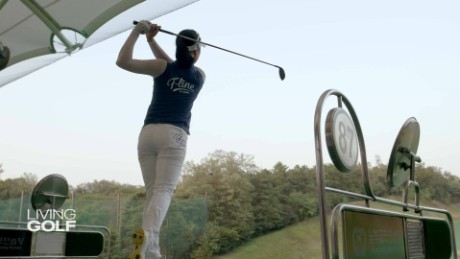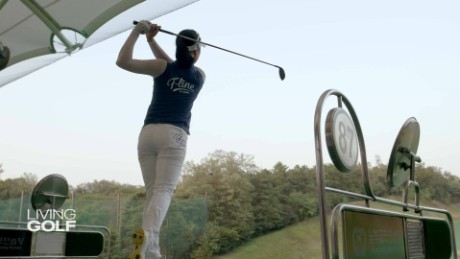 JUST WATCHEDDedication to the game: why South Korea excels at golfReplayMore Videos …MUST WATCH
Dedication to the game: why South Korea excels at golf 07:09Visit CNN.com/sport/golf for more news and featuresShe turned pro in 2009 and played in the LPGA of Korea Tour until moving to the US in 2014. With three career victories and 21 top 10 finishes, Lee has a career purse of $3,463,758.
Source Link:
http://www.cnn.com/2017/11/08/golf/donald-trump-south-korea-park-sung-hyun-so-yeon-ryu/index.html
[0.464283]
Comments
comments