(CNN)The Trump administration's latest round of tariffs on Chinese goods kicked in Thursday, drawing immediate retaliation from Beijing.
The new exchange of fire in the trade war between the two economic superpowers comes as officials from both countries hold talks in Washington over the dispute.The United States imposed 25% tariffs on another $16 billion of Chinese goods just after midnight ET Thursday — midday in Beijing. The tax affects 279 Chinese products, including chemical products, motorcycles, speedometers and antennas.China had said it would respond immediately with 25% tariffs on an equal amount of American goods, such as chemical products and diesel fuel.Both China and the United States have now imposed tariffs on $50 billion of each other's goods in the clash, which the Trump administration launched in an effort to punish China for what it says are unfair trade practices, such as stealing intellectual property. The first round of tariffs went into effect in July.Read MoreAnd more are in the pipeline.The United States has threatened to slap 25% tariffs on an additional $200 billion of goods. China has said it would respond with tariffs on another $60 billion of American goods in retaliation. It's harder for China to match this latest threat dollar-for-dollar because the United States exports far less to China.Chinese and US officials are meeting in Washington this week for a new round of trade talks. Previous negotiations failed to produce any lasting deals, and President Donald Trump has suggested the current talks may not be much different.Trump said in an interview with Reuters this week that he did not "anticipate much" from the discussions, which involve lower level officials than in previous rounds. Resolving the dispute will "take time because China's done too well for too long, and they've become spoiled," he said.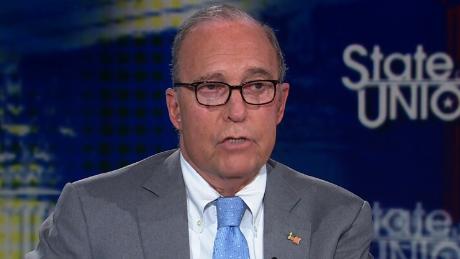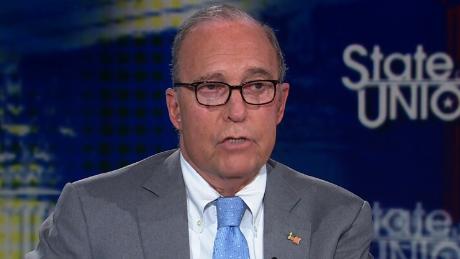 JUST WATCHEDTrump economic adviser: Targeted tariffs workReplayMore Videos …MUST WATCH
Trump economic adviser: Targeted tariffs work 01:39Plenty of American companies are worried. Many have warned the latest measures would hurt their business, and they would not be able to absorb 25% tariffs without raising prices on American consumers.Representatives from the motorcycle industry, electric bicycle makers, food equipment manufacturers, and chemical companies have written to the government or testified in opposition to this latest round of tariffs.The CEO of Purolite, a company that imports chemicals used to purify water testified before the US Trade Representative's Office. He warned that tariffs on those chemicals could reduce an already short supply."By further reducing the supply of these products in the United States, the proposed tariffs threaten higher prices for US consumers and a higher level of contaminants in American drinking water, food chain, waste water, and chemicals," said CEO Stefan Brodie at a hearing last month.But other companies said they wanted items added to the list. The president of Southwire, an electrical wire, cable and cord manufacturer, said tariffs on certain cables would allow the company to remain profitable."The Chinese government has engaged in a series of policies designed to promote exports of these products and enable Chinese producers to capture significant global market share," said president Charlie Murrah at the hearing.
Source Link:
https://www.cnn.com/2018/08/23/politics/china-us-tariffs/index.html
[-0.499749]
Comments
comments