Kevin Powell is a poet, journalist, civil and human rights activist, and the author of 14 books, including "When We Free The World" (an e-book exclusively with Apple Books). He lives in Brooklyn, New York. The views expressed in this commentary belong to the author. View more opinions at CNN.
(CNN)We've lost a humble superhero, and his name was Chadwick Boseman. Like everyone, I am shocked at the news of his death on Friday at the age of 43. That he suffered with colon cancer for four years, telling hardly anyone except those in his inner circle, shows us the kind of human being he was.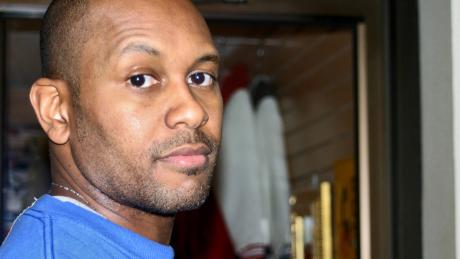 Kevin PowellIn those last four years of his life, Chadwick appeared in 10 films, including his historic and thrilling performance as the title character in "Black Panther," and underwent treatment. It's difficult to imagine the suffering he must have endured — how taxing the surgeries and chemotherapy sessions must have been on his body and what mind games he must have faced in his quiet moments, knowing his life could be tragically short. It was an incredible act of selflessness that Chadwick continued to work and bring people joy, in spite of the cancer that ravaged his body.When I heard the sad news, my thoughts flashed back to the 2000s, when I first met Chadwick, who at the time, had just graduated from the historically Black Howard University. I had published a collection of autobiographical essays, and a mutual friend who is a theater director suggested I ask this young actor to interpret parts of the book on stage. It was remarkable and humbling to see Chadwick, a native son of South Carolina born to working-class parents, embody me on that stage. And yet he thanked me for the opportunity, and I never forgot him, his dedication to his craft or his humility. Like many, I followed Chadwick's career as he landed bit parts on television and in film. I surged with pride when the Hollywood doors opened, and he played sports pioneer Jackie Robinson in "42," civil rights icon Thurgood Marshall in "Marshall" and music legend James Brown in "Get On Up."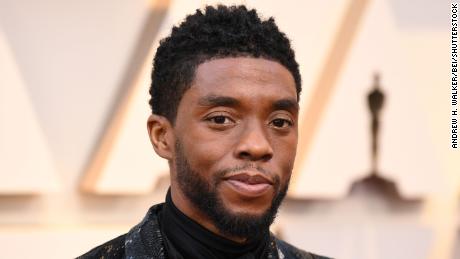 Friends and co-stars pay tribute to 'Black Panther' star Chadwick Boseman Chadwick seemed to know that acting was not merely his career but his spiritual calling. Through acting, he depicted cultural giants and brought each role to life as the everyman, in the vein of James Stewart and Sidney Poitier. He also channeled his cultural heritage into films that stirred and fed his soul — much like Robert De Niro and Denzel Washington — which in turn, nourished so many of us. He channeled the Black Lives Matter movement, too, knowing that the roles he played required the same kind of grace and dignity he manifested in every part of his life; that he represented not only himself, but the hopes and aspirations of an entire community of people.Read MoreThat is why there is so much hurt and sorrow around his death. For Black people worldwide, Chadwick Boseman's performance in "Black Panther" felt like it had single-handedly erased centuries of racist pop culture stereotypes. Chadwick as T'Challa proved to us, to Hollywood and to viewers around the world that a Black superhero could be celebrated, beloved and make over a billion dollars at the box office, too. "Black Panther" was hugely inspiring, and people of all ages and identities took to making the same cross-armed Wakanda greeting that Chadwick Boseman did in the film. As Chadwick's fame exploded, I thought of how different my life would have been, as a poor and profoundly self-hating Black boy, had I grown up with a movie superhero who was Black like me.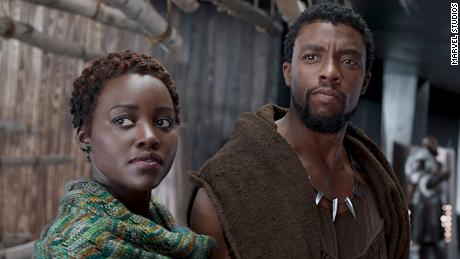 Black Panther is for film what Barack Obama was for the presidencyChadwick's screen portrayals offered a hopeful counter-narrative amid the barrage of video footage showing Black men being shot and killed by police or racist vigilantes. Chadwick was the seed planted long ago by ancestors who wanted to be treated as equals. Chadwick was a superstar with cross-generational and cross-cultural appeal for our still-new and troubled century.In 2018, Chadwick was hailed as one of British GQ's international men of the year, and I was lucky enough to write a cover story on him for the magazine. His own modesty was stunning in its plainspokenness. Despite his astounding success, it was as if we were transported back to our first meeting more than a decade earlier, when he was just a college graduate. Once again, he thanked me for the opportunity.Get our free weekly newsletter
Sign up for CNN Opinion's new newsletter.
Join us on Twitter and Facebook
Little did I know, as I interviewed Chadwick over the phone, that that would be the last time I would speak with him. Little did I know, as he shared with me the many projects he was working on, that he knew cancer was destroying his body. And yet he did not hesitate to discuss his future with childlike joy and amazement. Chadwick Boseman was nothing but a man who wanted to make a difference in the lives of others. And that he has done, forever.
Source Link:
https://www.cnn.com/2020/08/29/opinions/chadwick-boseman-opinion-tribute-powell/index.html
[0,"neutral"]
Comments
comments