(CNN)The back pain was excruciating at times, but nothing like the shame.
Tiger Woods had built his own legacy and then knocked it down himself. The awkward public confession of serial infidelity. The police mugshot and videos of a bloated, dazed and confused Woods after his arrest for driving under the influence.He knew, deep down, he was one of the greats, but his kids could only guess.
A moment between a father and a son.#themasters pic.twitter.com/Ft0ta2mD5o
— Masters Tournament (@TheMasters) April 14, 2019 Woods was desperate to show them what the old man could do — had done — but his ailing body wouldn't let him. Even that may have been partly his fault after his punishing weights and fitness regime and fixation on US Navy Seal training, as revealed by former coach Hank Haney in his book "The Big Miss."Woods had plenty of injuries before, including multiple knee rebuilds, but he returned from those. But the back was threatening to take him down. At times, he says, he couldn't walk, couldn't sit, couldn't lie down. He missed golf, but most of all he missed playing and fooling around with his children, Sam and Charlie. Of his career, they knew him only as a star on YouTube.Read MoreBut after an epic Sunday at Augusta, Woods fulfilled two dreams. To get back to the top of a game he had dominated for so long, and to make his kids proud. "It means the world to me just to have them there, and then now to have them see their Pops win, just like my Pops saw me win here, it's pretty special," he said.READ: CNN exclusive: 'I did think it would come' — WoodsREAD: Tiger by the numbers — nearly 4,000 days since last major winREAD: Woods seals fairytale comeback with fifth Masters win and 15th major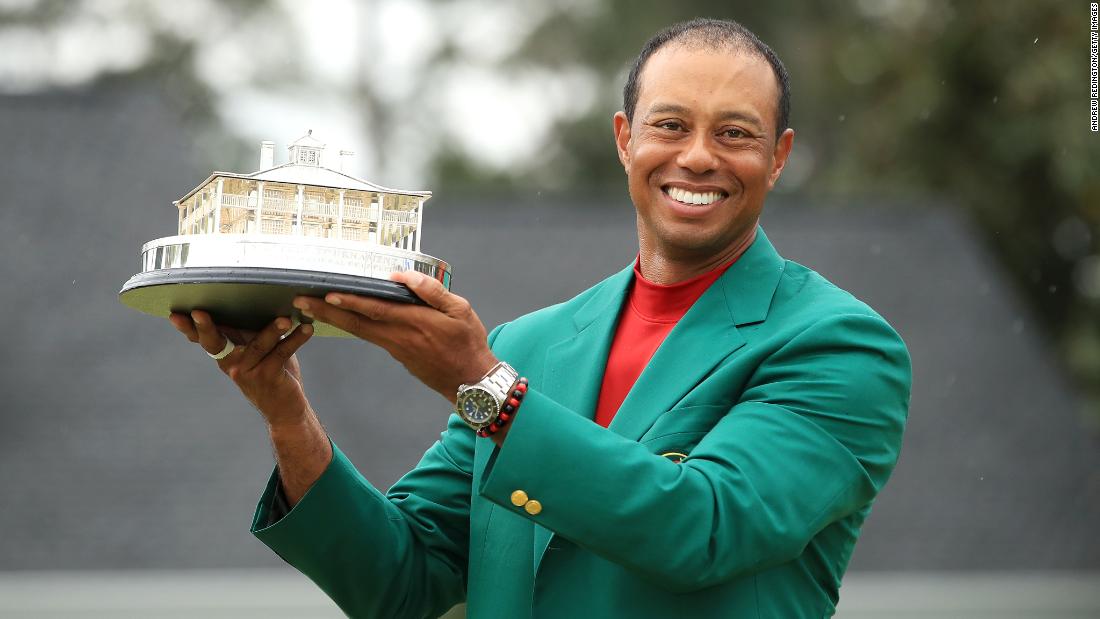 Photos: Tiger Woods: From highs to lowsTiger Woods clinched his fifth Masters and 15th major title with victory at Augusta. Hide Caption 1 of 28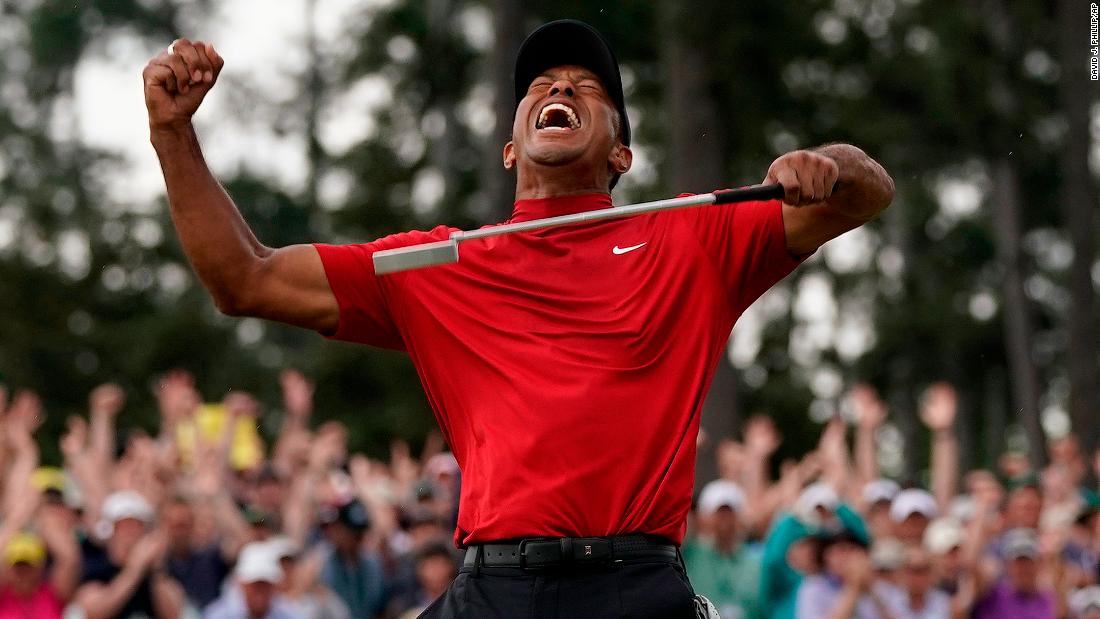 Photos: Tiger Woods: From highs to lowsThe 43-year-old former world No.1 had not won the Masters since 2005 and last won a major in 2008.Hide Caption 2 of 28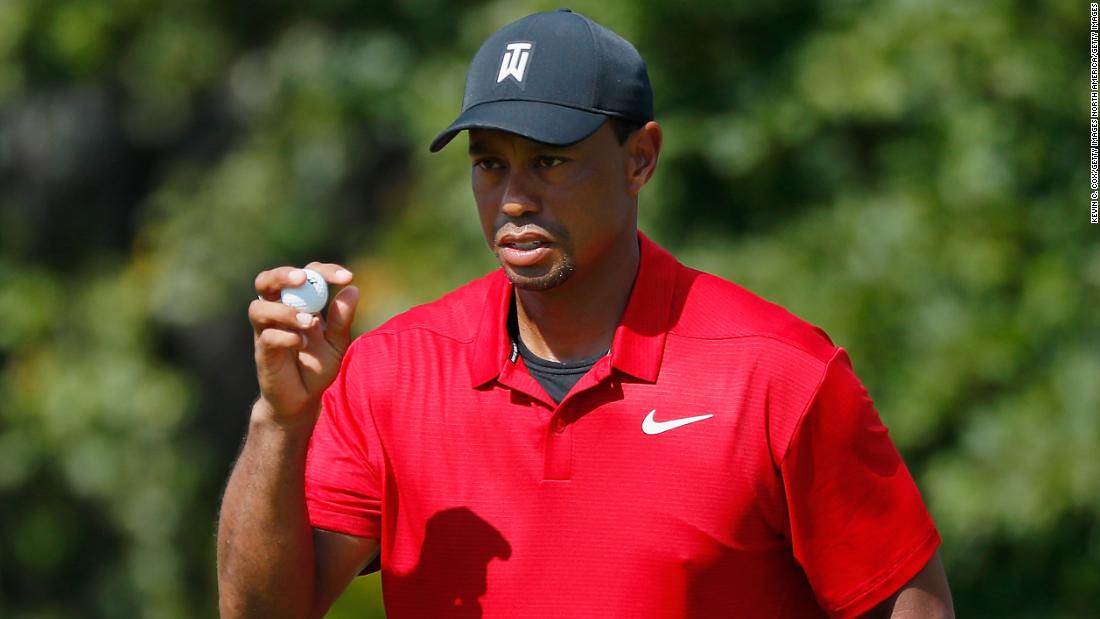 Photos: Tiger Woods: From highs to lowsWoods won the season-ending Tour Championship in Septewmber 2018 for his first title in five years following a succession of back injuries. Hide Caption 3 of 28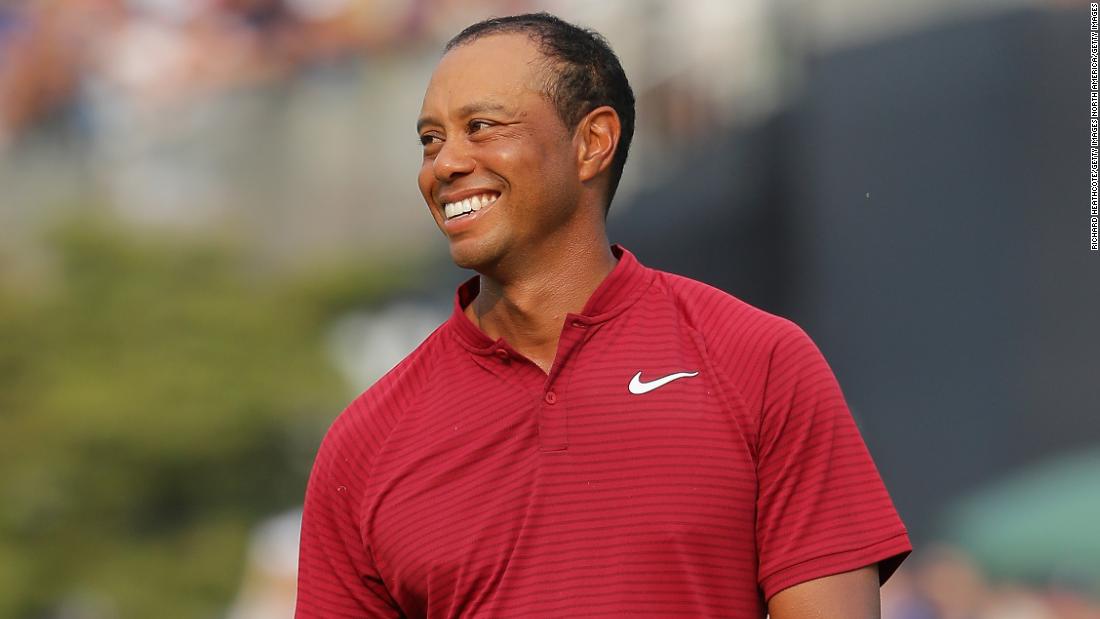 Photos: Tiger Woods: From highs to lowsSigns that Woods was back to his best were obvious at August's PGA Championship, where he finished runner-up to Brooks Koepka. It followed an impressive showing at July's British Open, where he briefly topped the leaderboard.Hide Caption 4 of 28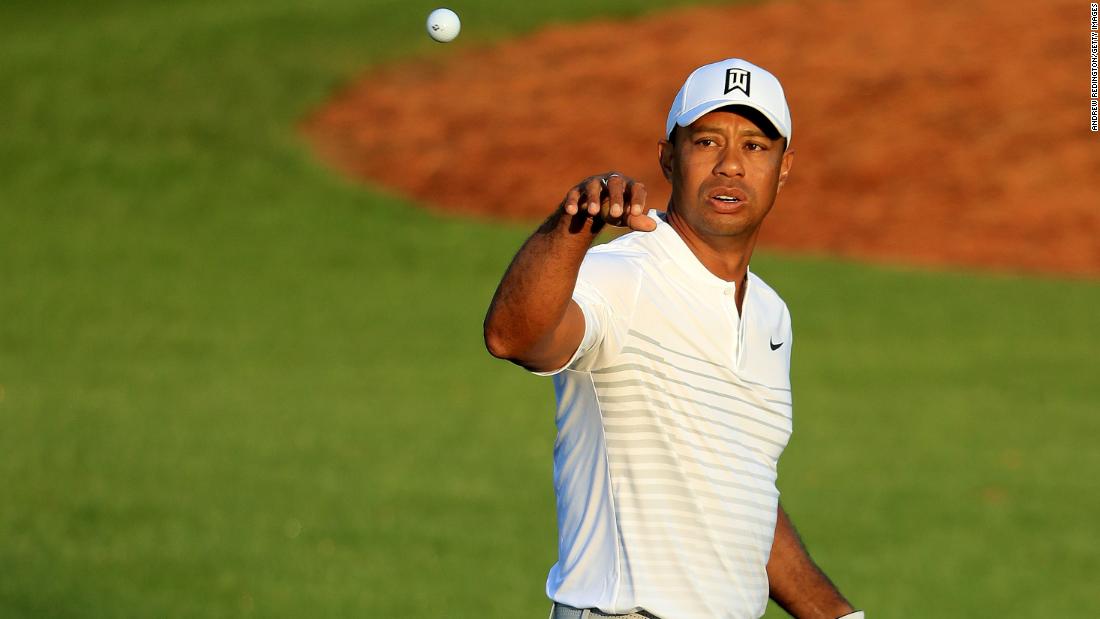 Photos: Tiger Woods: From highs to lowsWoods made an impressive return to competitive golf in 2018 after multiple back surgeries in recent years. He played his first Masters in three years in April 2018. Hide Caption 5 of 28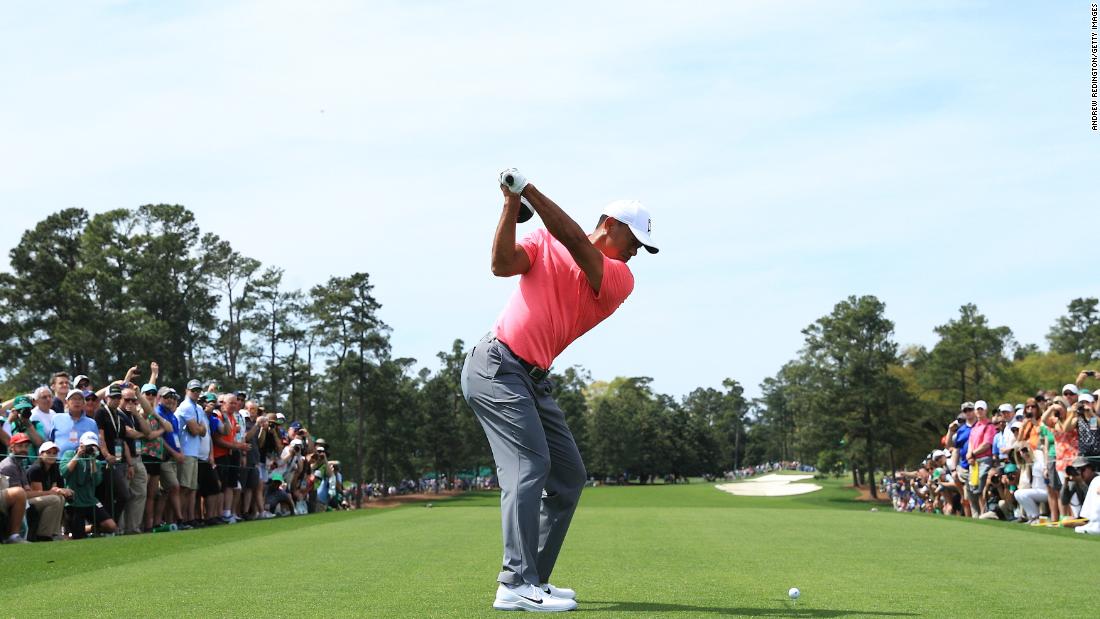 Photos: Tiger Woods: From highs to lowsThe four-time champion had back fusion surgery — his fourth procedure — in April 2017 and returned to the game pain-free in December. He finished tied 32nd at Augusta.Hide Caption 6 of 28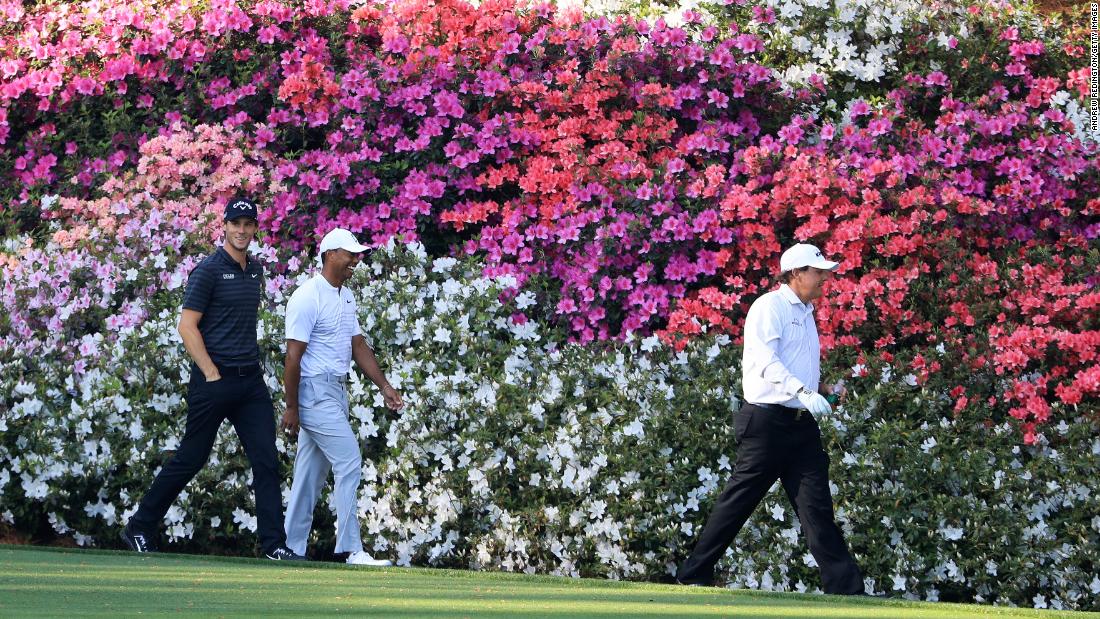 Photos: Tiger Woods: From highs to lowsWoods was touted as one of the favorites after impressing in his early-season events. He also set tongues wagging by playing a practice round with old rival Phil Mickelson (right). Hide Caption 7 of 28
Photos: Tiger Woods: From highs to lowsWoods finished tied second at the Valspar Championship in March and followed it up with a tie for fifth at the Arnold Palmer Invitational at Bay Hill. The hype needle moved into overdrive.Hide Caption 8 of 28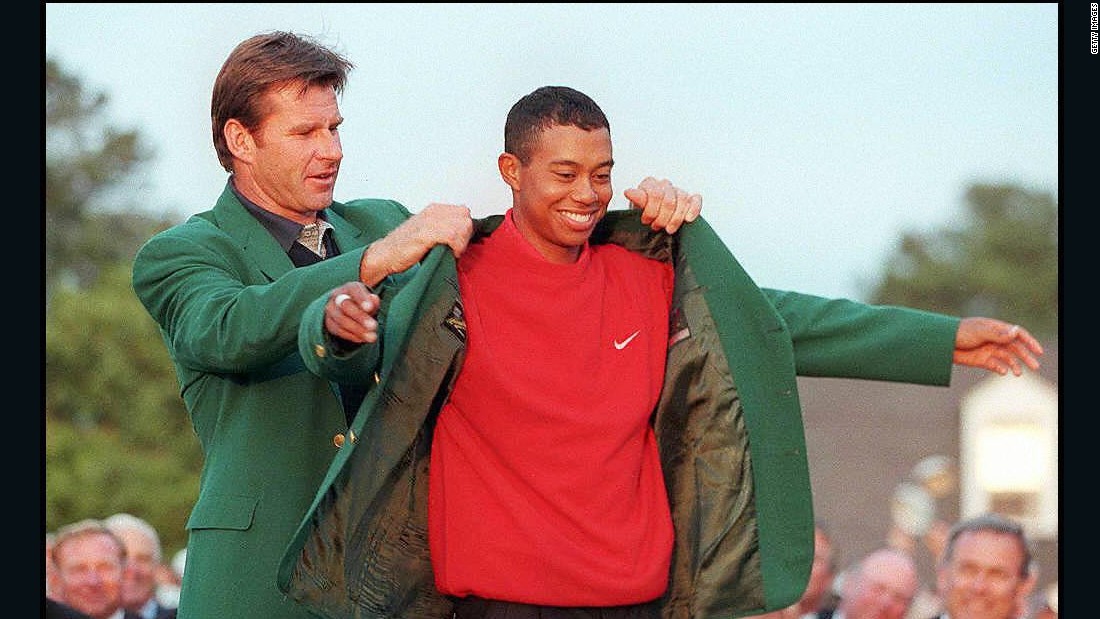 Photos: Tiger Woods: From highs to lowsWoods set out on his legendary path by becoming the youngest winner of the Masters — at 21 — with a record 12-shot win in 1997. Hide Caption 9 of 28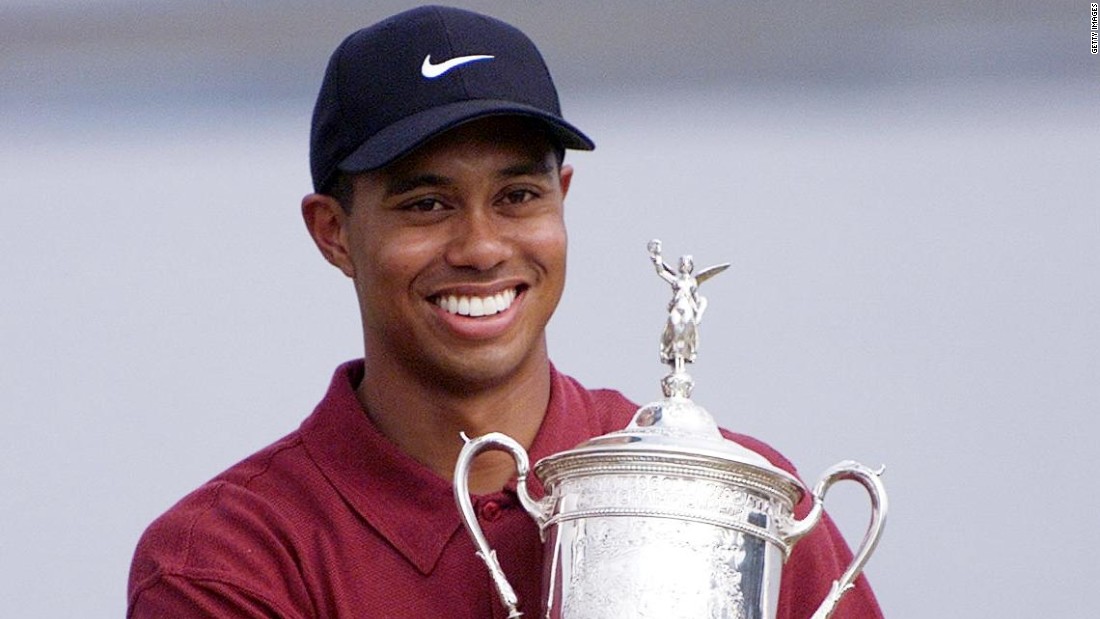 Photos: Tiger Woods: From highs to lowsOne of his most remarkable feats was winning his first US Open by an unprecedented 15 shots at Pebble Beach, California, in 2000, sparking a streak never seen before or since.Hide Caption 10 of 28
Photos: Tiger Woods: From highs to lowsWoods' victory in the 2001 Masters meant he held all four of golf's major titles at the same time, dubbed the "Tiger Slam." Hide Caption 11 of 28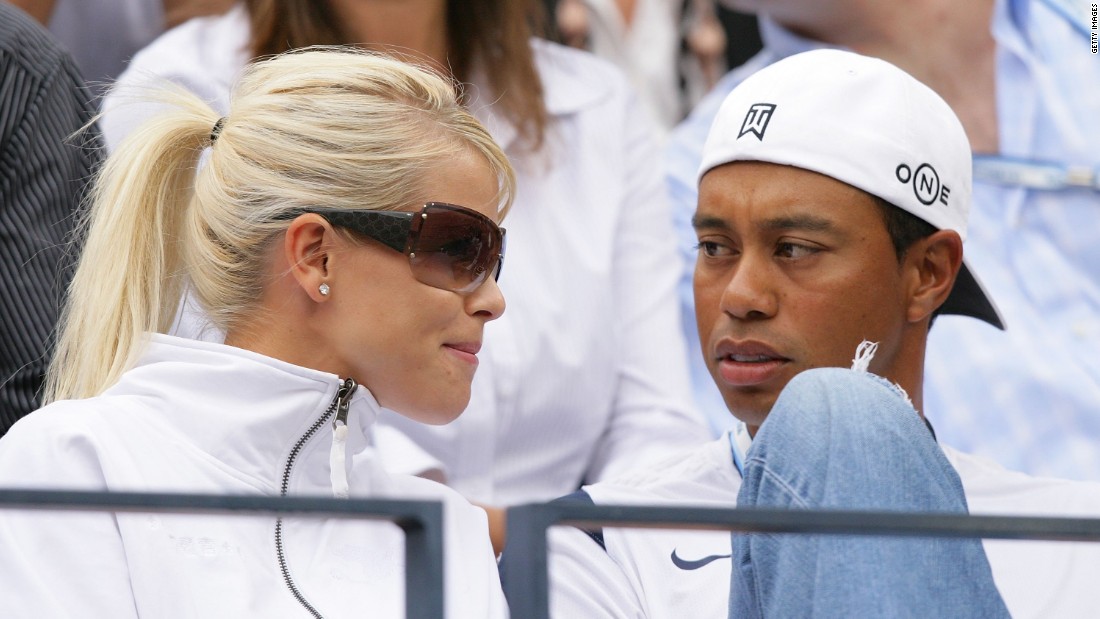 Photos: Tiger Woods: From highs to lowsWoods' win rate, his dedication to fitness training and his desire to succeed were changing golf. Prize money rocketed because of Woods. Off the course, he married girlfriend Elin Nordegren in 2004. Hide Caption 12 of 28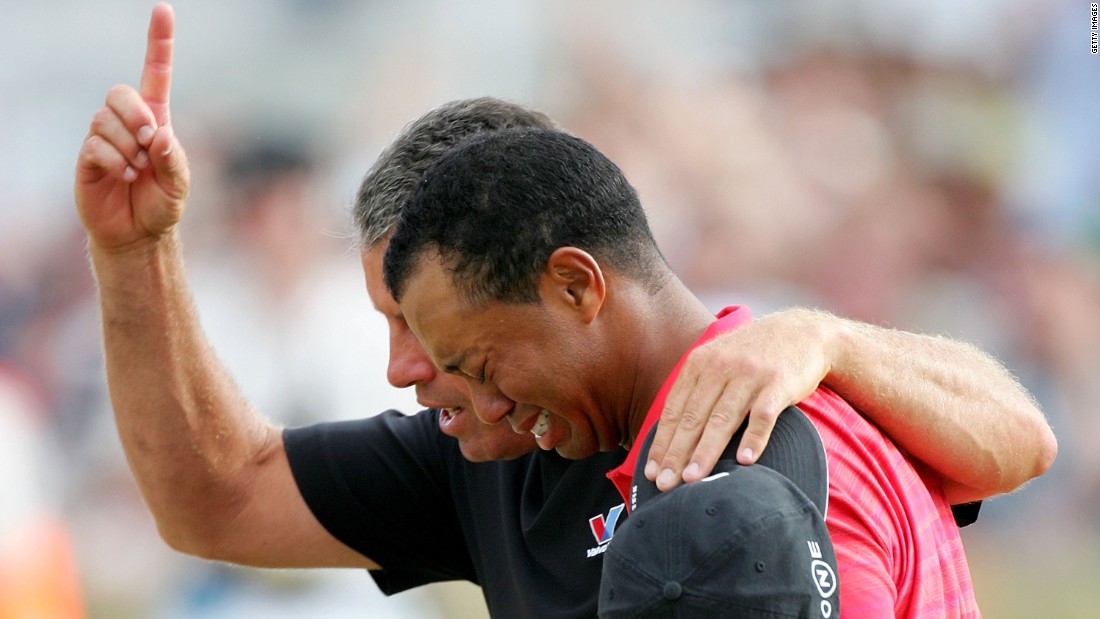 Photos: Tiger Woods: From highs to lowsWoods showed rare emotion when he broke down in tears on the shoulder of caddie Steve Williams following his win in the 2006 British Open at Hoylake, months after his father and mentor Earl passed away. Hide Caption 13 of 28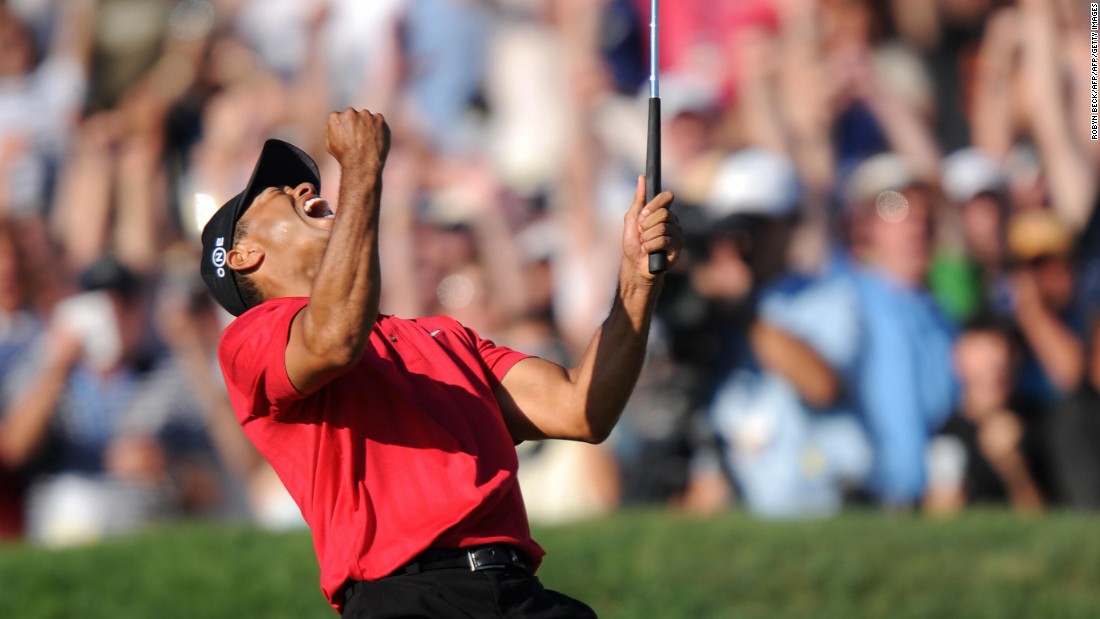 Photos: Tiger Woods: From highs to lowsDespite being visibly hampered and in pain from a knee injury, Woods won the US Open in breathtaking fashion at Torrey Pines, California, in 2008. It was his 14th major title to leave him only four behind the record of Jack Nicklaus. He was later diagnosed with knee ligament damage and two fractures of his left tibia. He missed the rest of the season after surgery. It is still his last major title. Hide Caption 14 of 28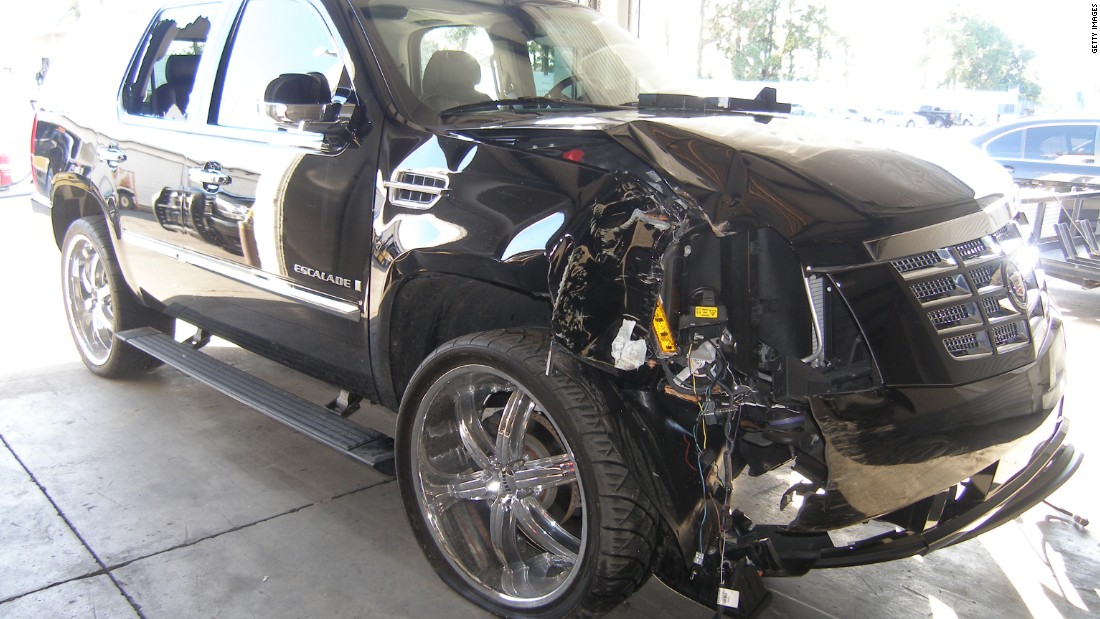 Photos: Tiger Woods: From highs to lowsIn December 2009, Woods crashed his car into a fire hydrant outside his home. As the big picture emerged it was discovered Woods had been conducting a series of extra martial affairs. He took three months away from the game to sort out his private life. Hide Caption 15 of 28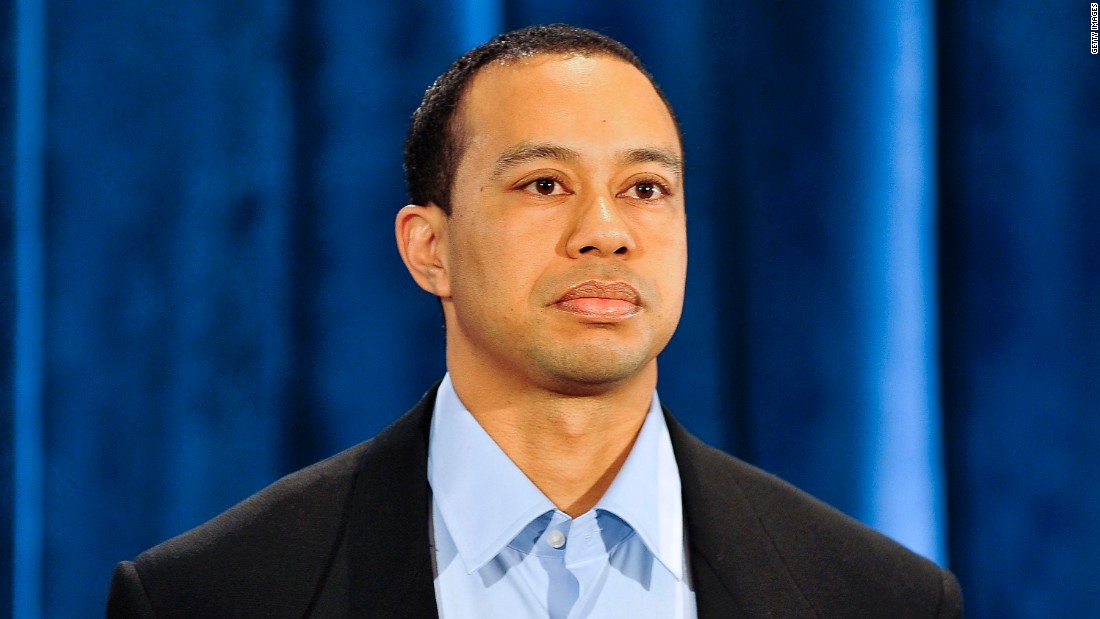 Photos: Tiger Woods: From highs to lowsIn February 2010 Woods addressed the world's media to explain and apologise for his actions. His infidelity led to divorce and was the beginning of a downhill slide in Woods' playing career. By October he lost the world No. 1 ranking, a position he had held for 281 consecutive weeksHide Caption 16 of 28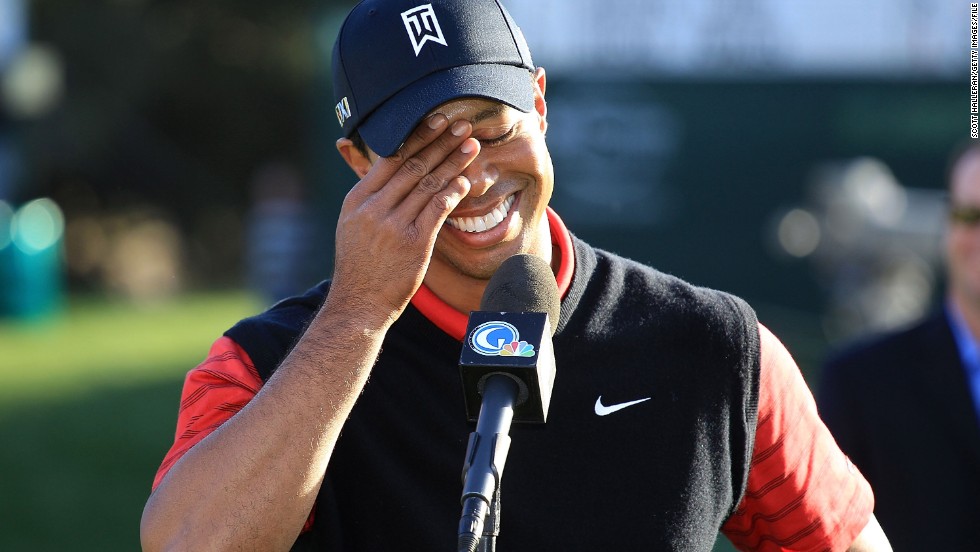 Photos: Tiger Woods: From highs to lowsBack in the fold, Woods earned his first win in two years at the Chevron World Challenge in December 2011, a charity tournament he hosts that does not count on the PGA Tour money list.Hide Caption 17 of 28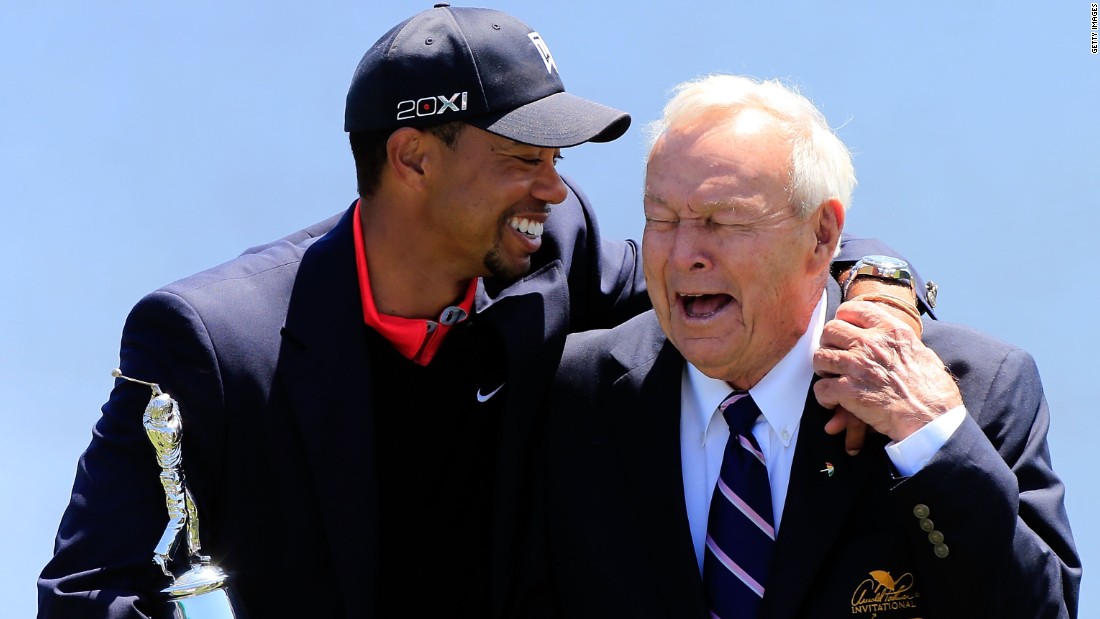 Photos: Tiger Woods: From highs to lowsWoods was back in the winner's circle in 2013, lifting five titles, including the Arnold Palmer Invitational, to get back to the top of the rankings.Hide Caption 18 of 28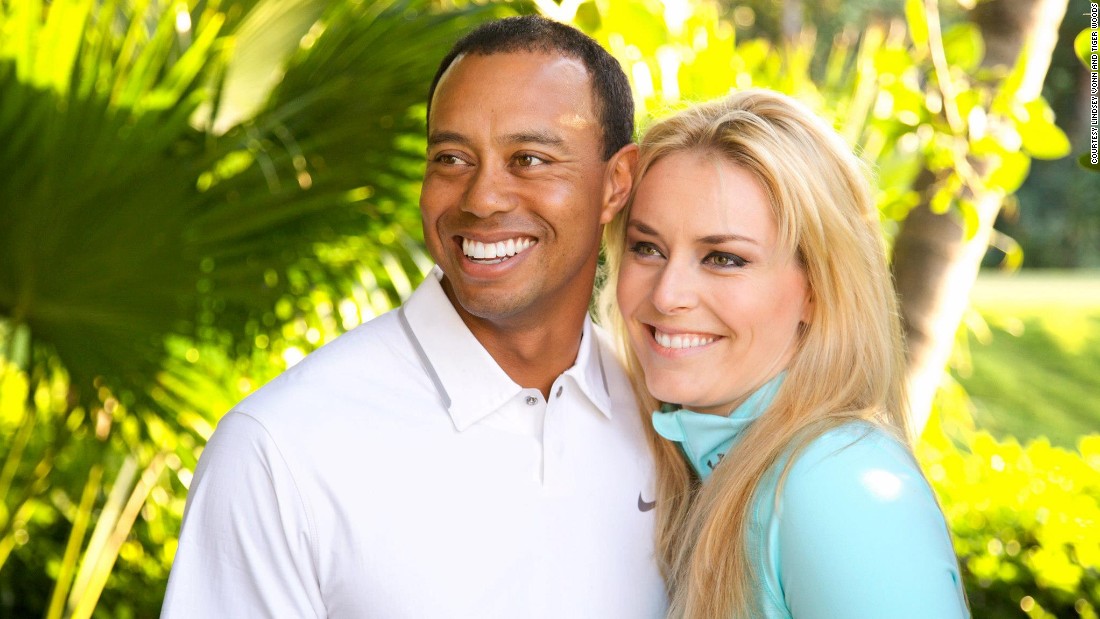 Photos: Tiger Woods: From highs to lowsIn March 2013, Woods and Lindsey Vonn announced they were dating on Facebook. In January that year, the champion skier had finalized her divorce from Thomas Vonn, after initializing proceedings in 2011. In May 2015, Woods and Vonn announced their breakup, with the golfer claiming he "hadn't slept" in the days following. Hide Caption 19 of 28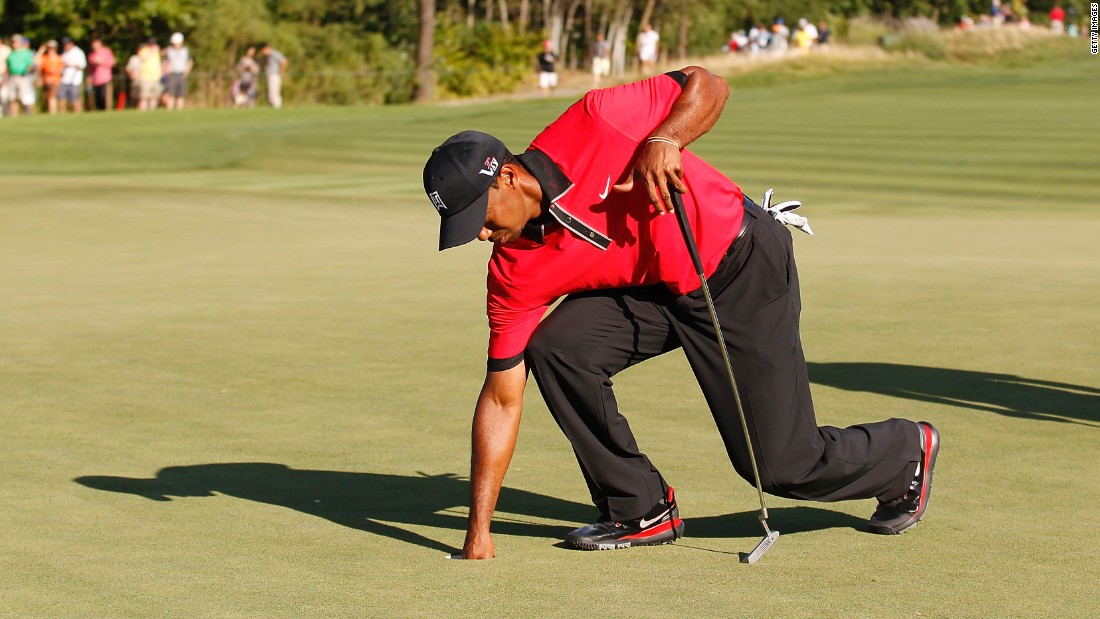 Photos: Tiger Woods: From highs to lowsLater in 2013 there were signs all was not well as Woods was seen to be in pain as he picked the ball out of the hole at the Barclays tournament in August. He missed the Masters the following April for the first time since 1994 to undergo back surgery.Hide Caption 20 of 28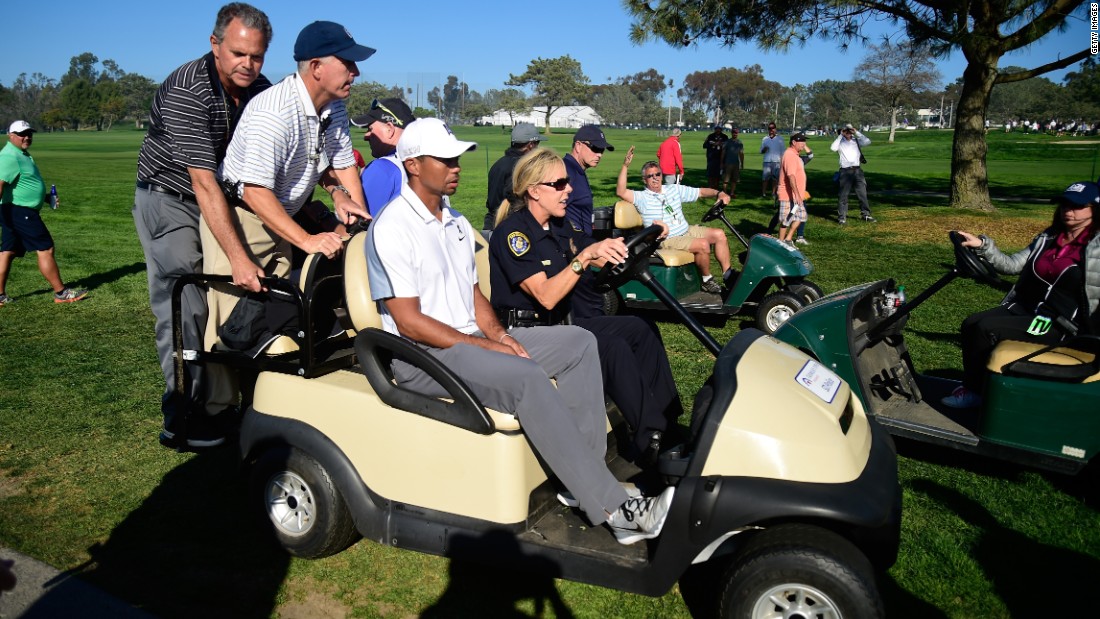 Photos: Tiger Woods: From highs to lowsWoods pulled out of the Farmers Insurance Open in February 2015, and struggled with injury and form for the rest of the season. Hide Caption 21 of 28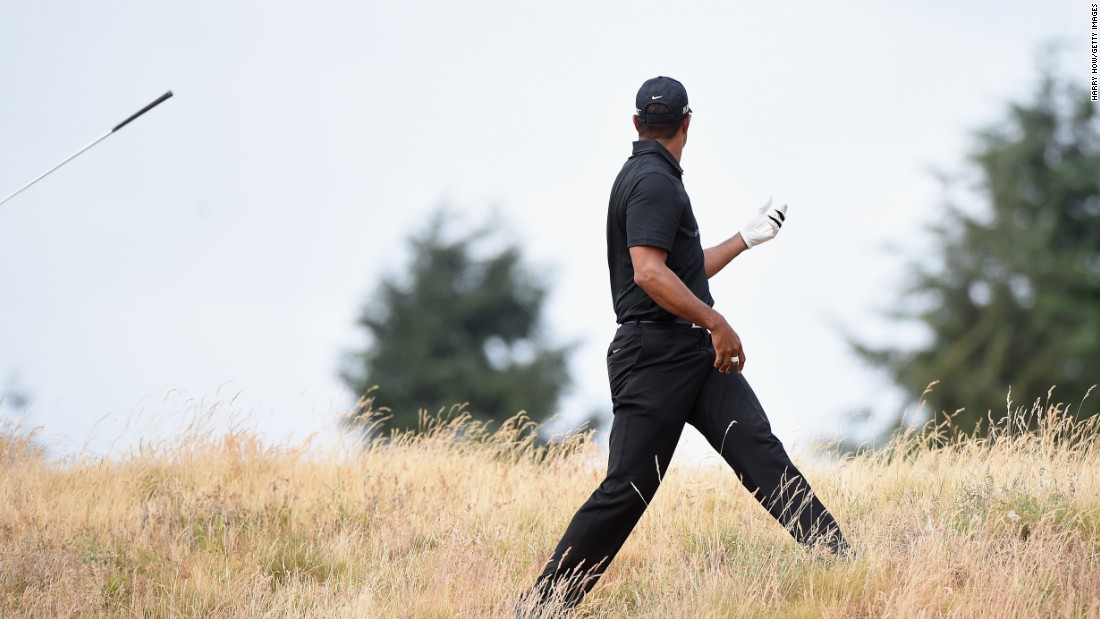 Photos: Tiger Woods: From highs to lowsWoods cut a dejected figure at that year's US Open as he struggled with his game and carded rounds of 80 and 76 to miss the cut.Hide Caption 22 of 28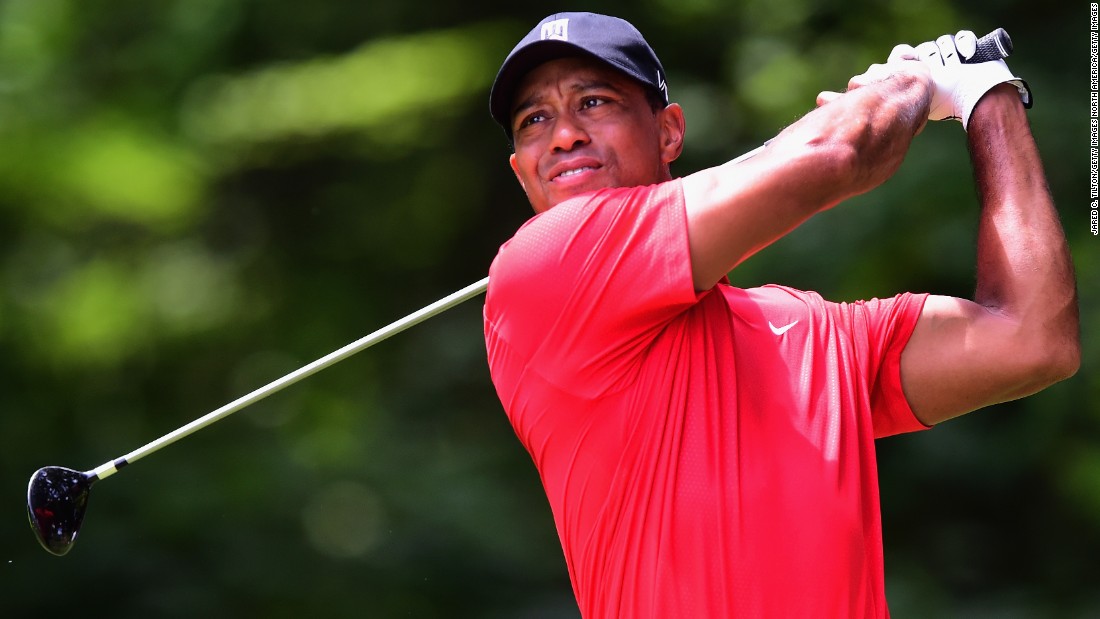 Photos: Tiger Woods: From highs to lowsIn August 2015 Woods made his last appearance for 15 months to undergo follow-up back surgeries. At one stage during his rehabilitation, Woods spoke of there being "no light at the end of the tunnel" — and with one eye on his fading career, he suggested "everything beyond this will be gravy."Hide Caption 23 of 28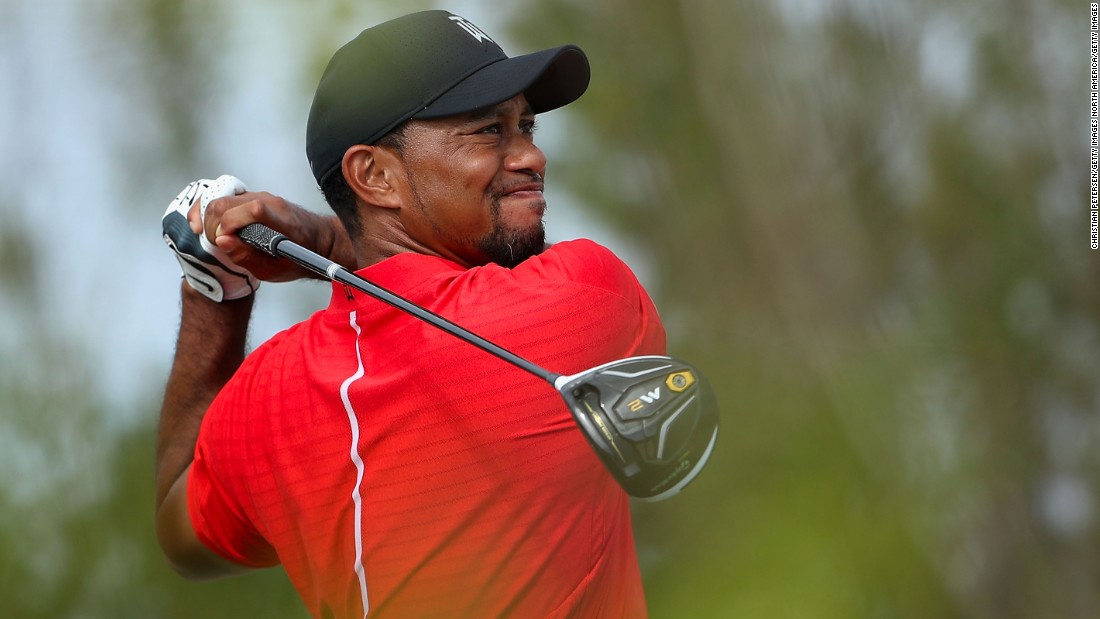 Photos: Tiger Woods: From highs to lowsWoods made a much-anticipated return to golf in December 2016, showing signs of promise with the highest number of birdies in the field — 24 — but he also made a number of costly errors to finish third from last in the 18-man event.Hide Caption 24 of 28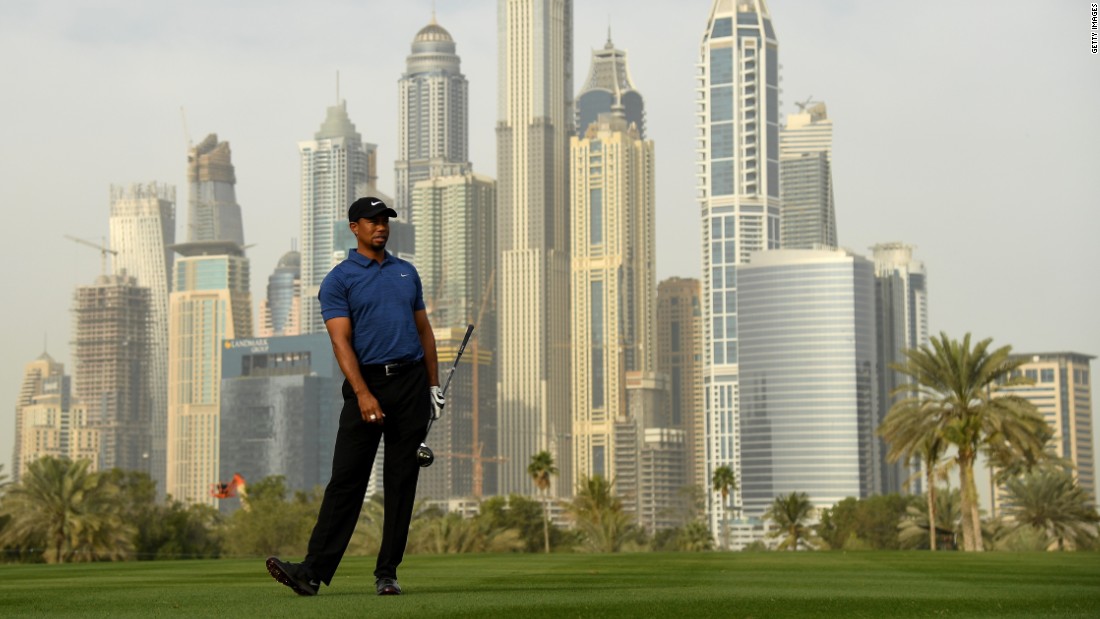 Photos: Tiger Woods: From highs to lowsHe missed the cut in his first event of 2017 in the US and pulled out after the first round of the Dubai Desert Classic in February, citing back spasms. He underwent a fourth back prodecure in April. Hide Caption 25 of 28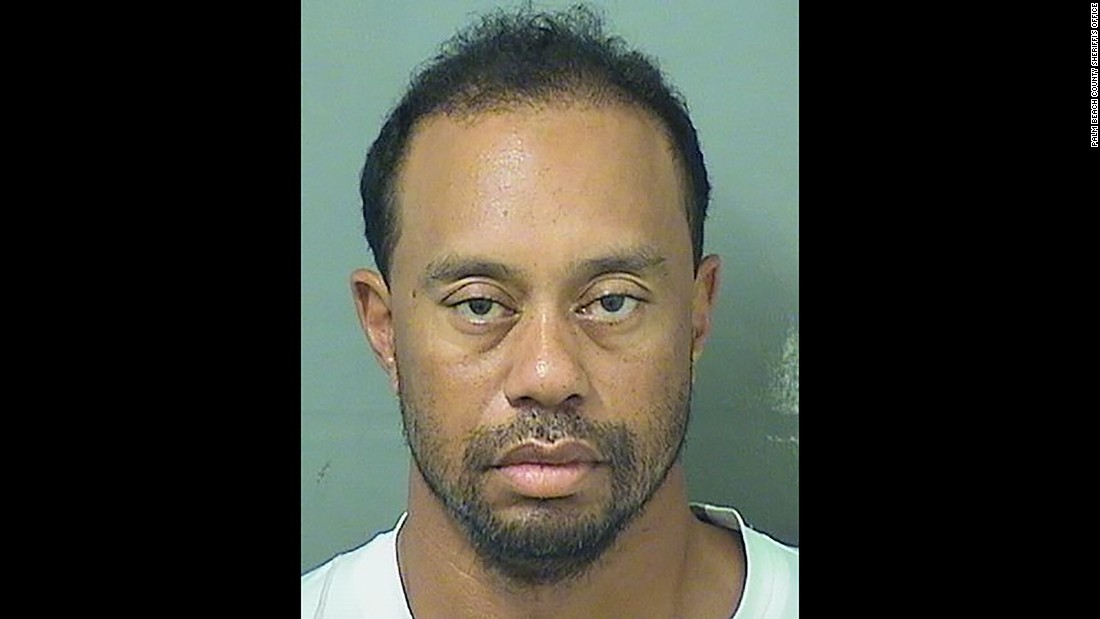 Photos: Tiger Woods: From highs to lowsThe golf legend was arrested Monday, May 29, on suspicion of driving under the influence. He was booked into a local jail in Florida and released a few hours later. He said in a statement he had "an unexpected reaction to prescribed medications." Hide Caption 26 of 28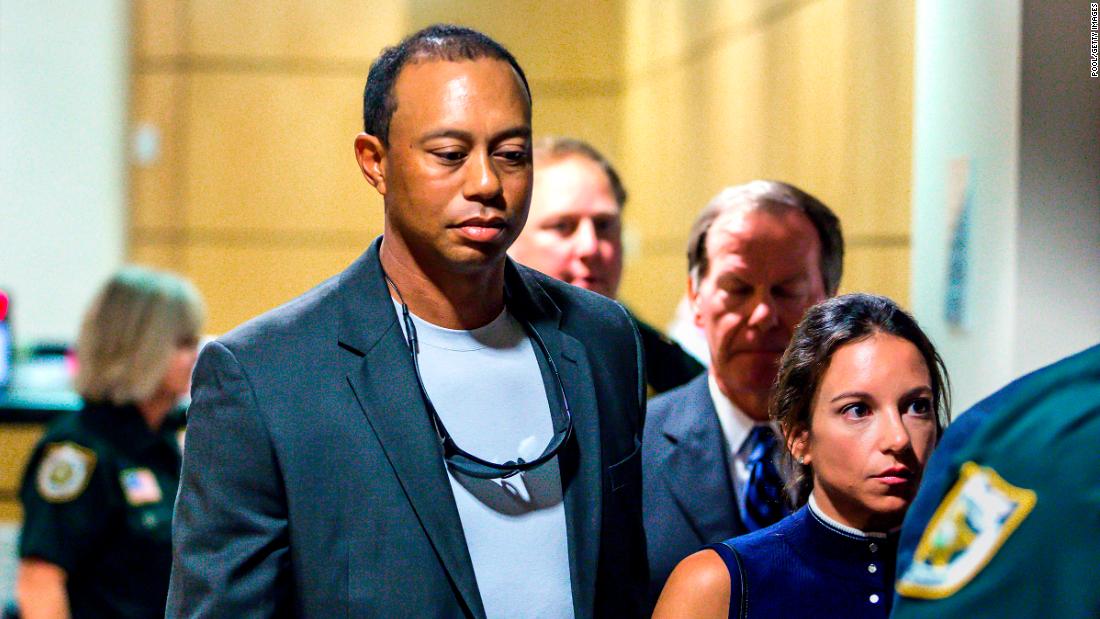 Photos: Tiger Woods: From highs to lowsIn August Woods entered a first-offender program and pleaded guilty to reckless driving on October 28. He will avoid jail unless he commits major violations of his probation. Hide Caption 27 of 28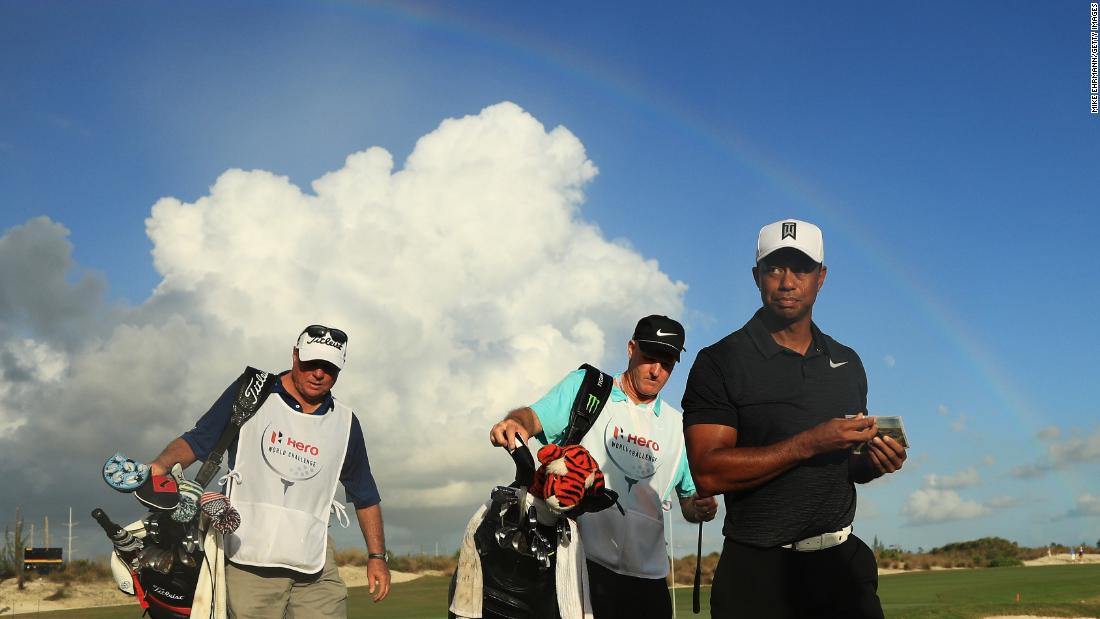 Photos: Tiger Woods: From highs to lowsWoods returned to golf after 301 days at the Hero World Challenge in the Bahamas on November 30 2017. He carded a three-under first-round 69 and appeared pain-free and hungry to resume his career. Hide Caption 28 of 28

























'Inspired a generation'Woods' fifth Green Jacket and 15th major title has given the game of golf a serious jolt of electricity. Many of the game's top stars grew up inspired by Woods. Rory McIlroy even wrote him a letter as a golf-obsessed nine-year-old. The young guns never got to witness Woods in his early 2000s pomp. Then, he trounced fields, intimidated rivals with his sheer presence and prowess and pulled off feats most deemed superhuman. Some of the game's younger stars have opined they would have loved to have competed against Woods in full flow. "The hell they would," said former world No.1 David Duval, who tasted defeat at the hands of Woods too often.Visit CNN.com/Sport for more news, features and videoNow they have, and golf's richer for it.American pro Brandt Snedeker, a nine-time winner on the PGA Tour, summed up Woods' effect on the game."I don't know what else to say other than thank you Tiger Woods," he tweeted. "You inspired my generation…You had a bunch of dads reliving their youths with their kids. You inspired another…The Masters brings out the best in golf and the best in the greats of the game." Three-time major champion Brooks Koepka, 28, who finished tied second Sunday, added: "The atmosphere around Tiger is mind blowing and to be inside the ropes and just kind of see it as another player is pretty cool and unique. " Woods had his own inspiration in Jack Nicklaus, and it's been his life's goal to beat his fellow American's mark of 18 major titles. During the dark days, and the sad images of a washed-up, fading star, many scoffed at the notion of Woods ever winning another event, let alone a major.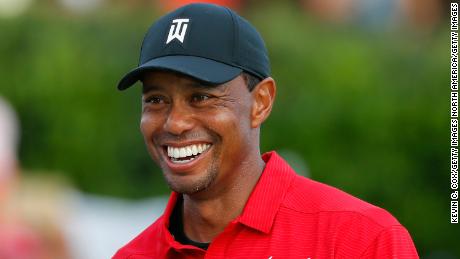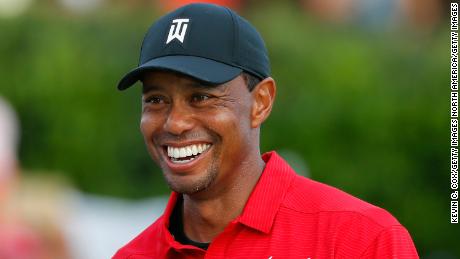 JUST WATCHEDTiger Woods on his 2008 US Open triumph on a broken leg.ReplayMore Videos …MUST WATCH
Tiger Woods on his 2008 US Open triumph on a broken leg. 01:43He even confided to Nicklaus at the pre-Masters Champions Dinner a couple of years ago he was "done."But the competitor in Woods wouldn't — couldn't — let it go. "You never give up. You always fight. Just giving up's never in the equation," he said. "We wake up every morning, and there's always challenges in front of us, and [we have to] keep fighting and keep getting through." And how he fought. "Very few people really know what Tiger Woods has been through to get back to this point," McIlroy, who has become close to Woods in recent years, tweeted Sunday.'Shaking in my boots'Now he's just three behind Nicklaus and with his ship pointed squarely at the next major. May's US PGA just happens to be at the infamous Bethpage Black on Long Island, New York, scene of Woods' 2002 US Open triumph. He won the Masters that year, too. And in June, the US Open returns to Pebble Beach in California, where Woods won his first US Open by an astonishing 15 shots, sparking a remarkable run where he held all four majors at the same time.Nicklaus' record is on the line."I felt for a long time he was going to win again. He's got me shaking in my boots, guys," said the 79-year-old Sunday.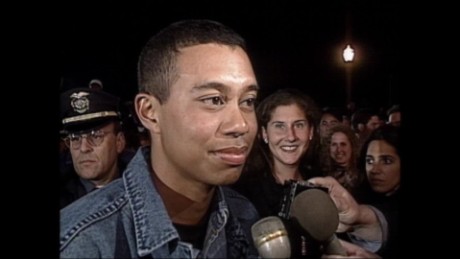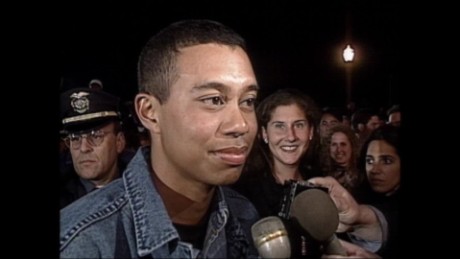 JUST WATCHEDTiger Woods speaks to CNN after 1997 Masters winReplayMore Videos …MUST WATCH
Tiger Woods speaks to CNN after 1997 Masters win 01:20Nicklaus won his final major at the age of 46 at the 1986 Masters after a gap of six years, so Woods has time on his side. The oldest major winner in the modern era, 1968 US PGA champion Julius Boros, was 48. There's 19 majors until Woods turns 48. Woods' long-time rival Phil Mickelson is still contending — he was tied 18th at Augusta — and he turns 49 in June."I think 18 [majors] is a lot closer than people think," added Koepka, who held off the charging Woods to win the US PGA last August. While majors are the generalist barometer to measure success in golf, another goal driving Woods is to beat Sam Snead's record of 82 PGA Tour wins. He's now just one away from tying his countryman.Woods pointed to other sports stars still excelling despite advancing years such as 37-year-old tennis great Roger Federer and six-time Super bowl winner Tom Brady, 41. "The understanding of the general science of sports performance has allowed athletes to push their primes into much later stages," said Woods."As we get older, it sucks hopping in those ice baths, but it's just part of the deal."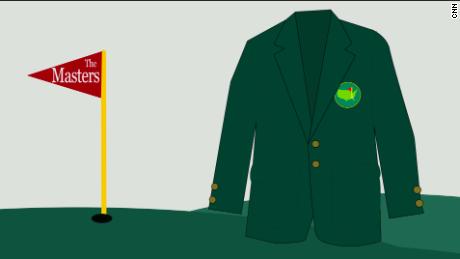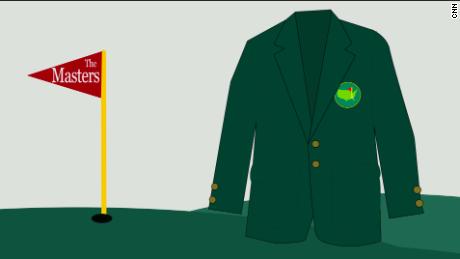 JUST WATCHEDThe Masters and the coveted 'green jacket'ReplayMore Videos …MUST WATCH
The Masters and the coveted 'green jacket' 01:20This new era of Woods' career also seems to have brought about a new era in the man.Where once he was the supreme being, his failings have taught him humility. The teachings of his late father and mentor Earl, once lost in the mists of waywardness, have resurfaced. Woods has long given back to the game and to society through his Tiger Woods Foundation, but he is widely reported to be more open, more engaging with his fans, more willing to show a different side to the cold-hearted competitor. Up to a point, anyway."He wanted to be different. He was aloof," said Europe's Ryder Cup captain Padraig Harrington, a three-time major champion, talking to BBC Sport."Since he's come back to the sport he hangs out more, he wants to enjoy the life."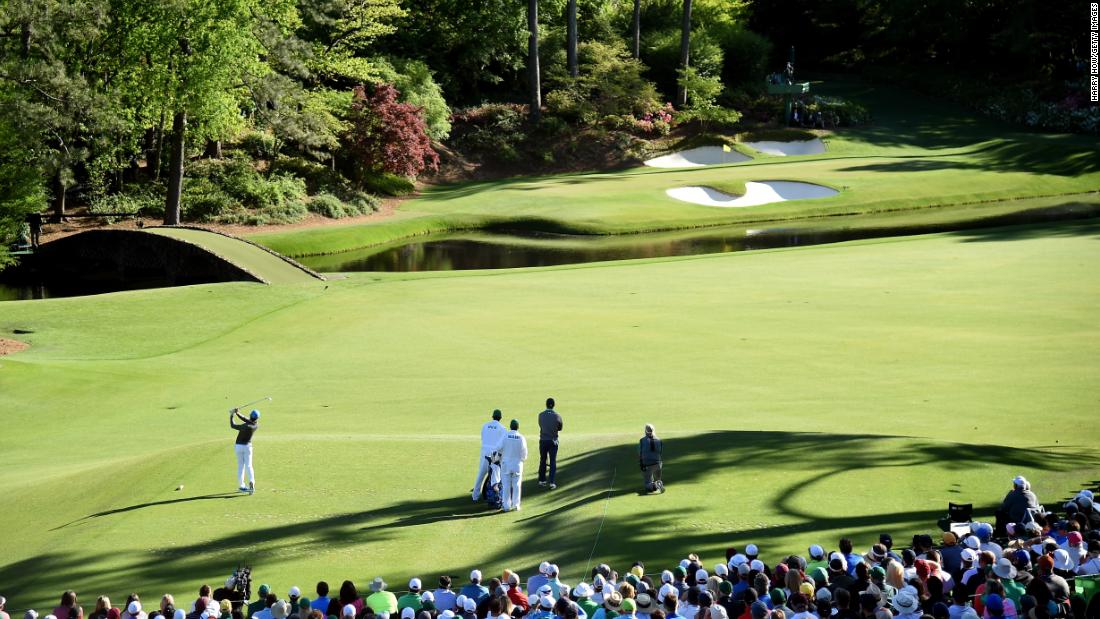 Photos: The Masters: A-Z in photosThe Masters, Augusta – The opening major of the golf season is the Masters from Augusta, Georgia every April. It's a spring rite, steeped in tradition and layered in rich sporting history and drama. It's an event that attracts even non-golfers because of the sublime beauty of the course. Click through the gallery for an A-Z of the Masters.Hide Caption 1 of 27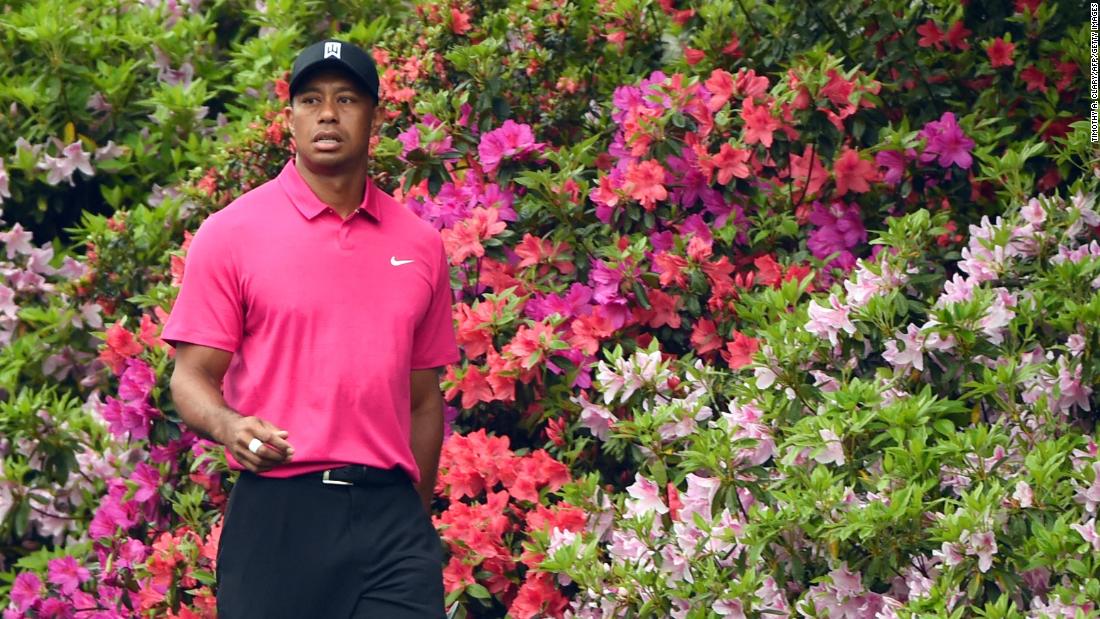 Photos: The Masters: A-Z in photosA is for Augusta National – The revered course has hosted the year's opening major — and the only one of the big four events to be played at the same course every year — since 1934. A is also for the azaleas which traditionally blossom during Masters week and for Amen Corner, the infamous stretch of holes incorporating the 11th, the treacherous short 12th and the tee shot on the par-five 13th. Hide Caption 2 of 27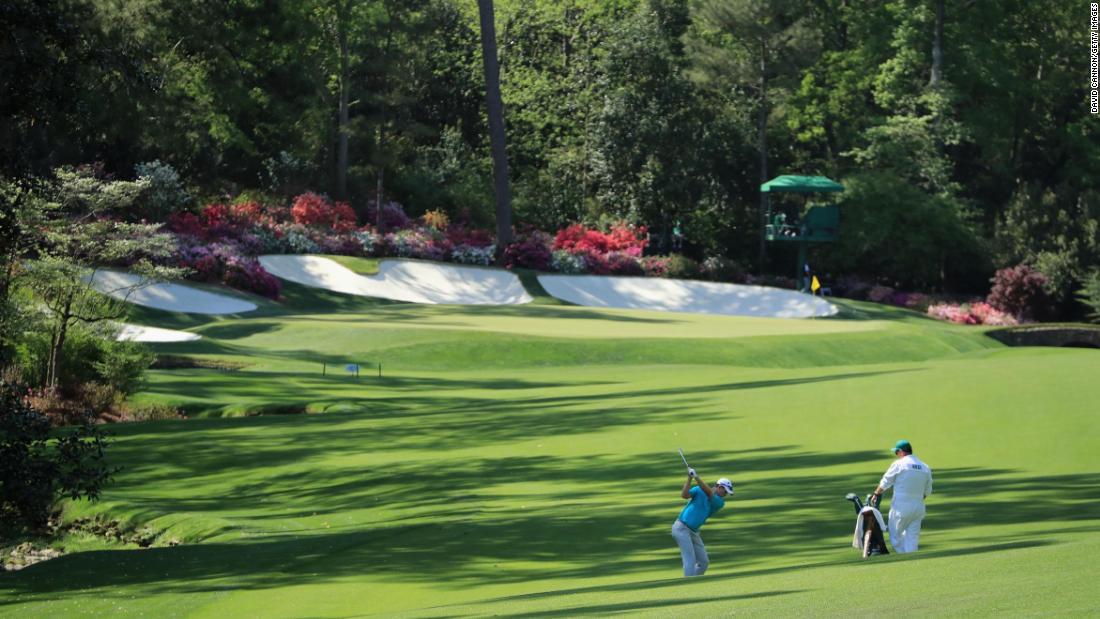 Photos: The Masters: A-Z in photosB is for Beauty – The Georgian greensward is an oasis among the urban landscape of Augusta, Georgia's second city on the banks of the Savannah River. The bars, burger joints and shopping malls of neighboring Washington Road are in stark contrast to the golfing dreamscape over the fence. B is also for Seve Ballesteros, the Spaniard who opened the European floodgates with wins in 1980 and 1983. Hide Caption 3 of 27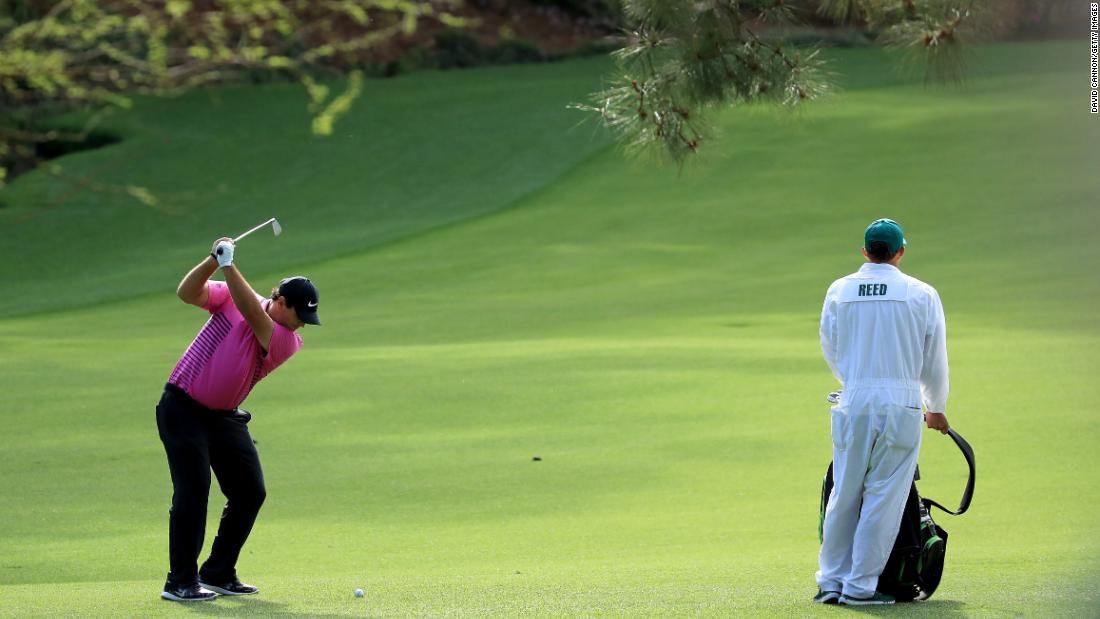 Photos: The Masters: A-Z in photosC is for Caddies – Augusta's caddies are instantly recognizable by their white jump suits. Before 1983, players had to use a club caddie, all of whom were local black men. Since then players have used their usual tour caddies, but they must still don the white suit and green cap. Hide Caption 4 of 27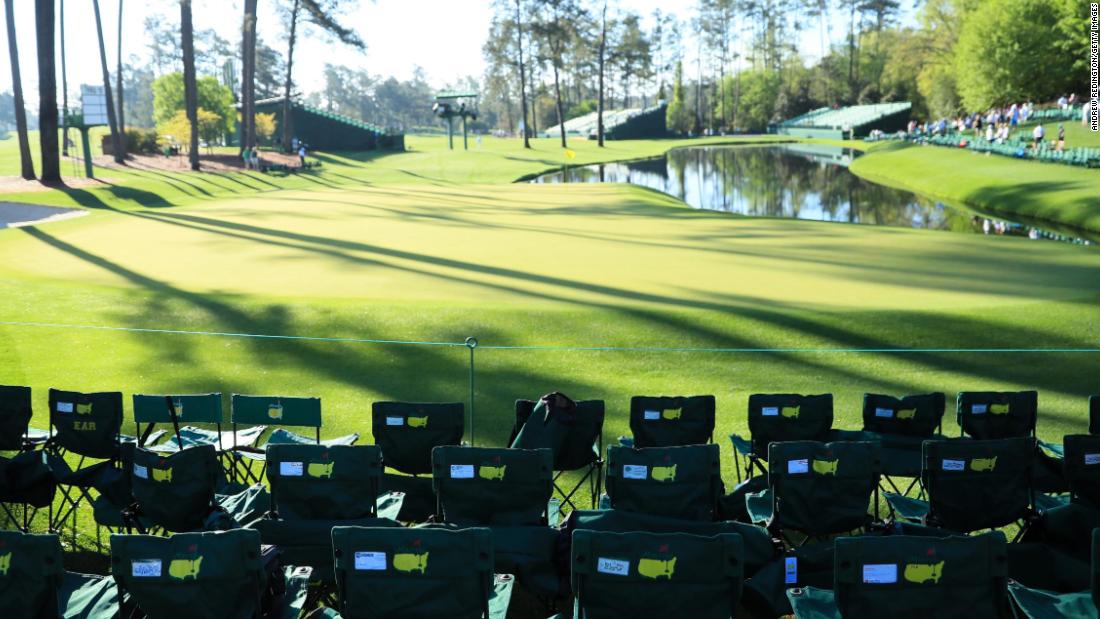 Photos: The Masters: A-Z in photosD is for Dos and Don'ts – The hallowed property is governed by its own strict rules such as no running or cell phones, but on the flip side traditions exist such as the practice of placing your green Masters chair at your preferred spot and being able to return to your vacant seat hours later.Hide Caption 5 of 27
Photos: The Masters: A-Z in photosE is for Eisenhower – Former US President Dwight D. Eisenhower was a member of Augusta National and several landmarks of his era remain, including Ike's Pond, the fishing lake he championed that is the focal point of the Par-3 Contest. Eisenhower's white cabin also sits near the clubhouse.Hide Caption 6 of 27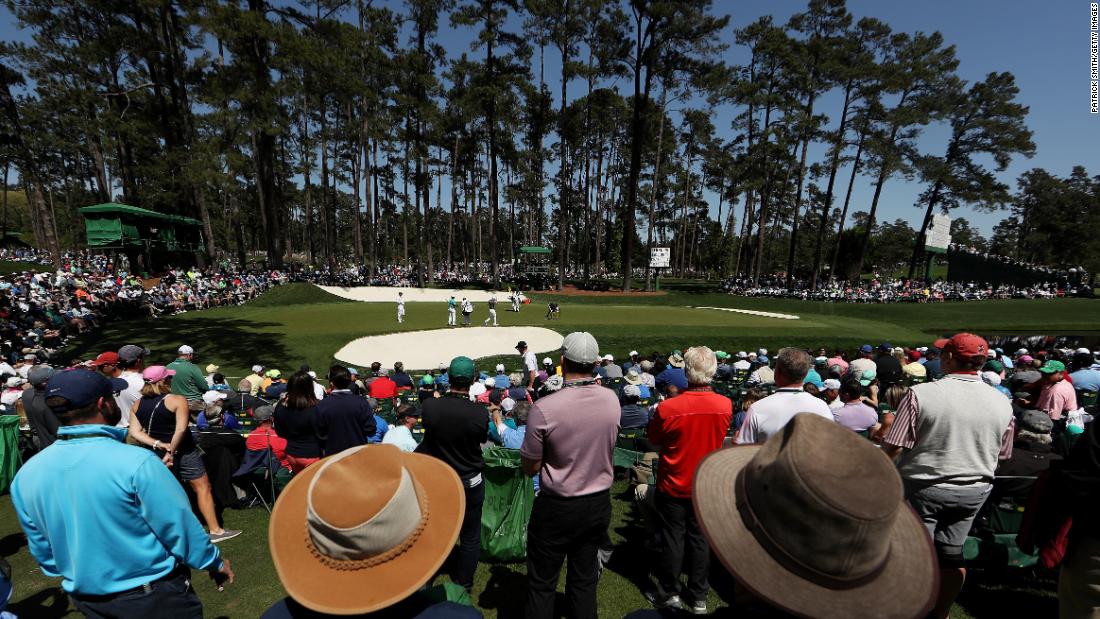 Photos: The Masters: A-Z in photosF is for Fans (make that Patrons) – Visitors to Augusta National are known as patrons — not fans or spectators or the crowd. Tickets are like gold dust, but a limited number of practice round tickets and tournament days are available through a yearly ballot. The waiting list for weekly tournament badges closed years ago.Hide Caption 7 of 27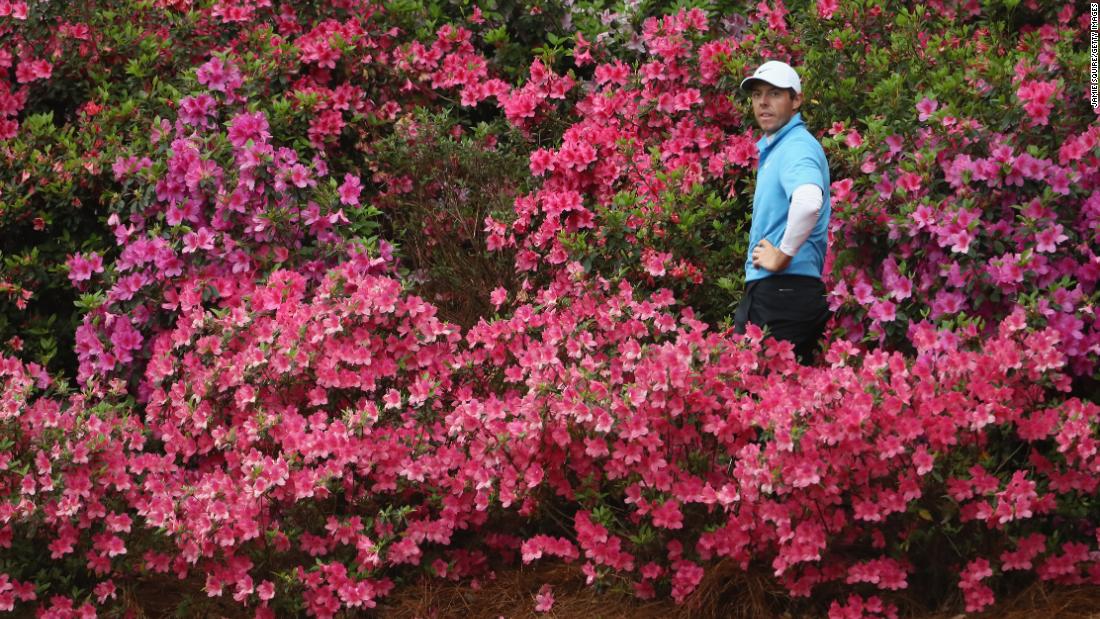 Photos: The Masters: A-Z in photosG is for Grand Slam – Rory McIlroy just needs the Masters to complete the Grand Slam of all four of golf's major titles. The Northern Irishman blew a four-shot lead at Augusta in 2011, but having won four majors in the meantime returns for his fifth shot at the Grand Slam this week. Only five others have achieved the feat — Gene Sarazen, Ben Hogan, Gary Player, Jack Nicklaus and Tiger Woods. G is also for greens — the slick, sloping putting surfaces are infamous. Hide Caption 8 of 27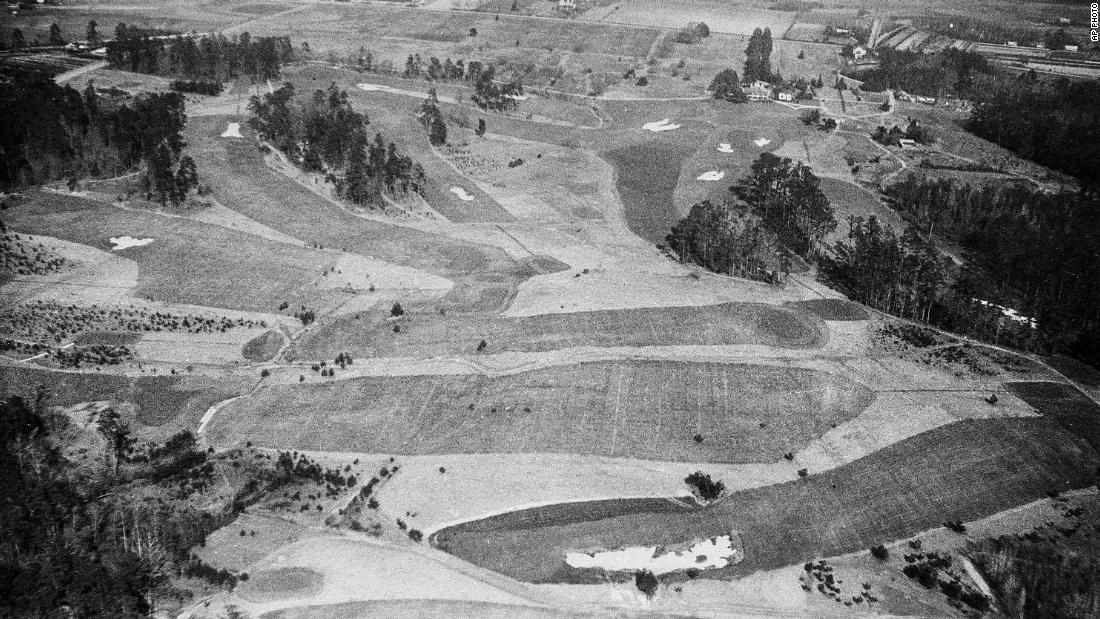 Photos: The Masters: A-Z in photosH is for History – Augusta National was created by Scottish golf course architect Dr. Alister Mackenzie and co-founder Bobby Jones and opened in 1933 on land that was once the site of Fruitlands Nursery. During World War II the land was briefly given over to turkey and cattle farming. Hide Caption 9 of 27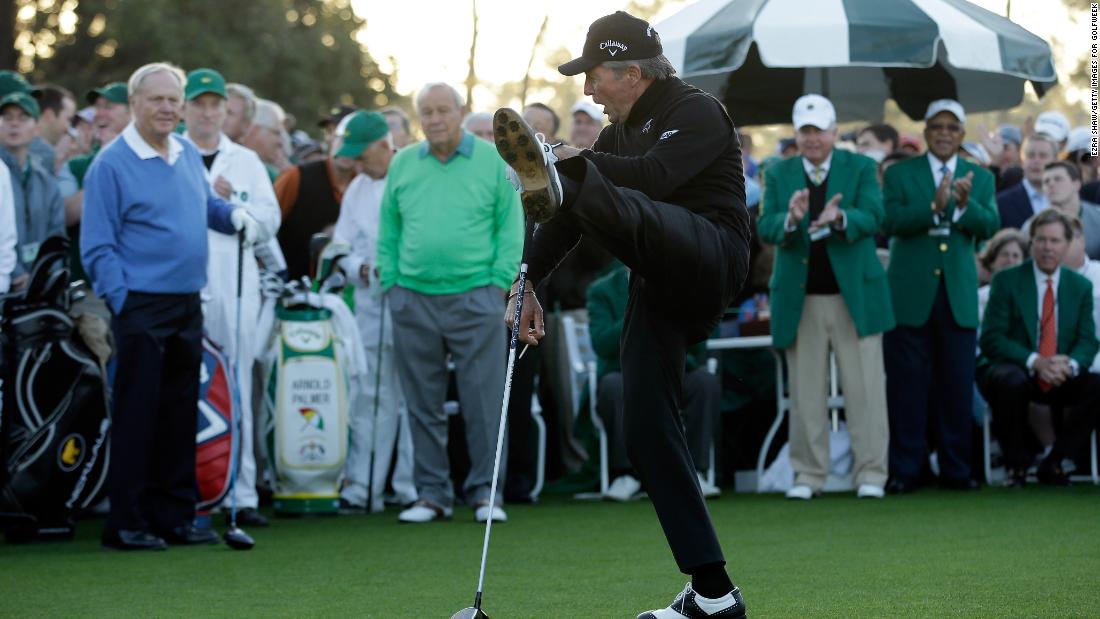 Photos: The Masters: A-Z in photosI is for Internationals – South African Gary Player — pictured here in 2014 with Jack Nicklaus (left) and the late Arnold Palmer — was the first international champion in 1961. Since then the Masters has been won 21 times by overseas players. The US counts for 60 wins from 37 different players.Hide Caption 10 of 27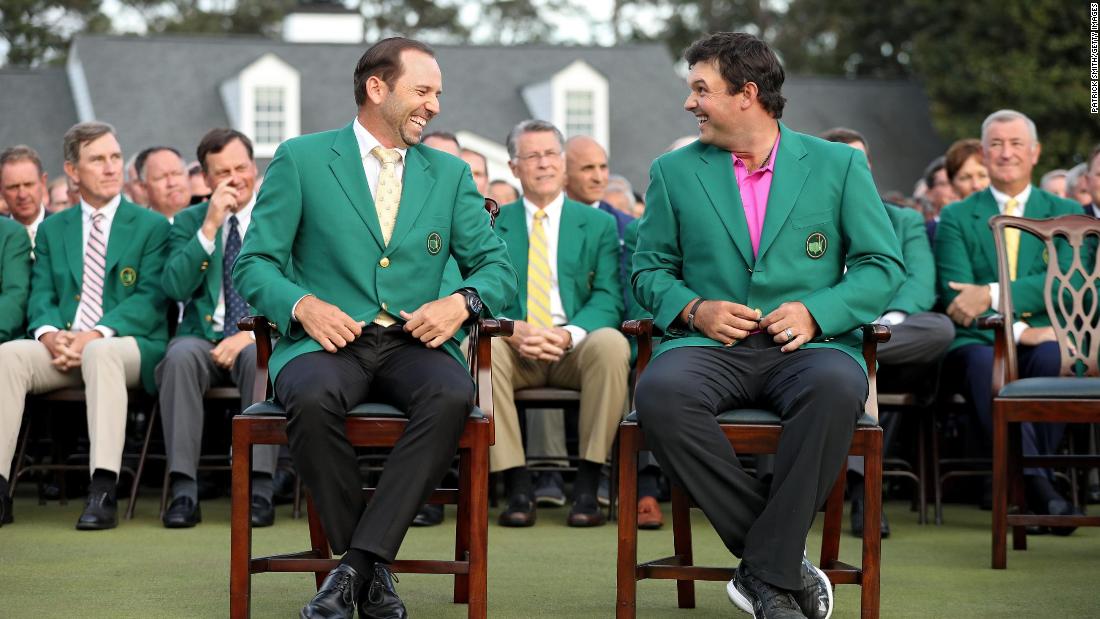 Photos: The Masters: A-Z in photosJ is for Jacket, as in green – The tropical-weight emerald blazer is worn by only Augusta National members and Masters champions. It was first introduced for members in 1937 and ordered from Brooks Uniform Company in New York. Sam Snead was the first winner to receive a jacket and honorary membership in 1949. The reigning Masters champion can take it home for a year, then it must be kept at the club.Hide Caption 11 of 27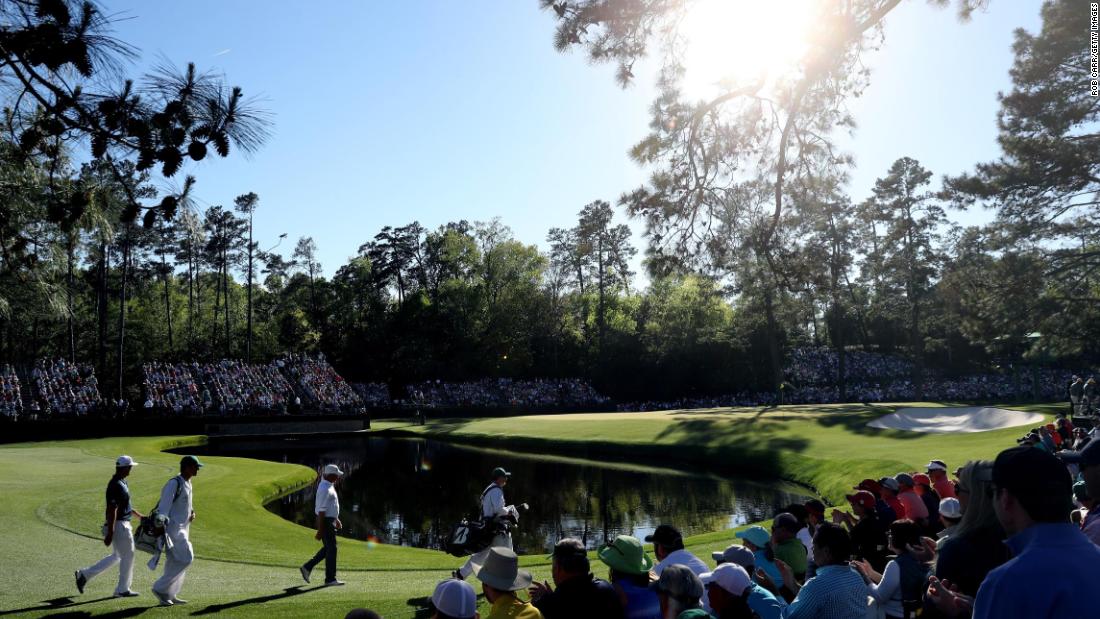 Photos: The Masters: A-Z in photosK is for Key holes – The saying goes the Masters doesn't begin until the back nine on Sunday. It starts with one of the hardest holes on the course in the 10th and then enters Amen Corner with the equally tough 11th and then the booby trap of the short 12th. But the long 15th (pictured) is key — big moves can be made with eagles here. Anything less than a birdie and you will likely go backwards. Hide Caption 12 of 27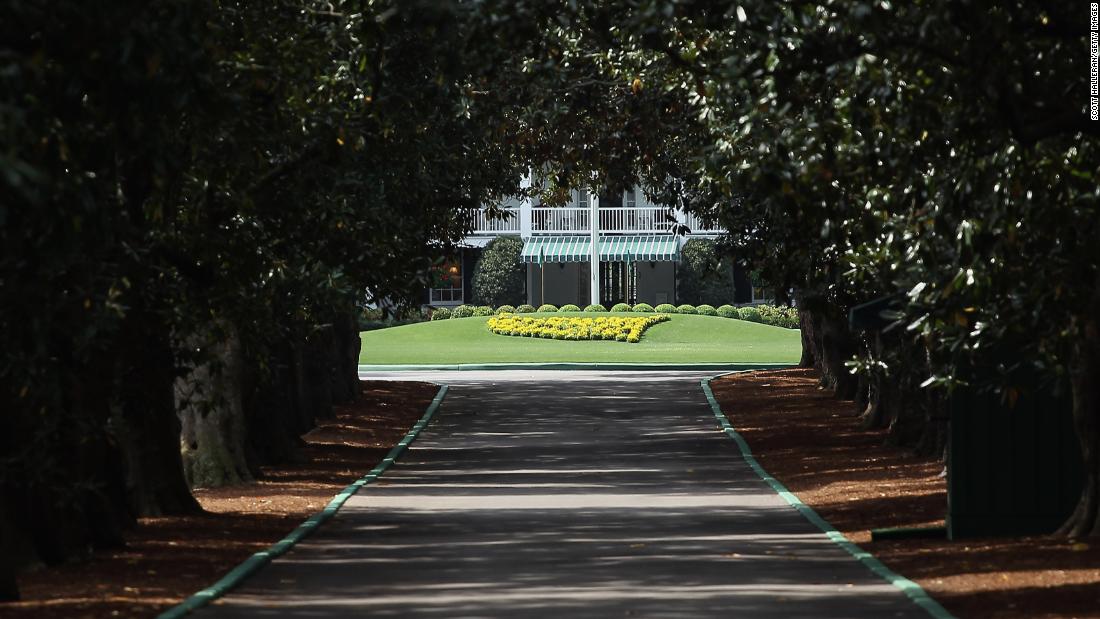 Photos: The Masters: A-Z in photosL is for Lane, as in Magnolia Lane – The exclusive driveway to Augusta's historic clubhouse is framed by dozens of magnolia trees. Only members and Masters competitors are allowed to access this revered entrance which gives on to the Founder's Circle and then the whitewashed concrete clubhouse, built in 1854. Hide Caption 13 of 27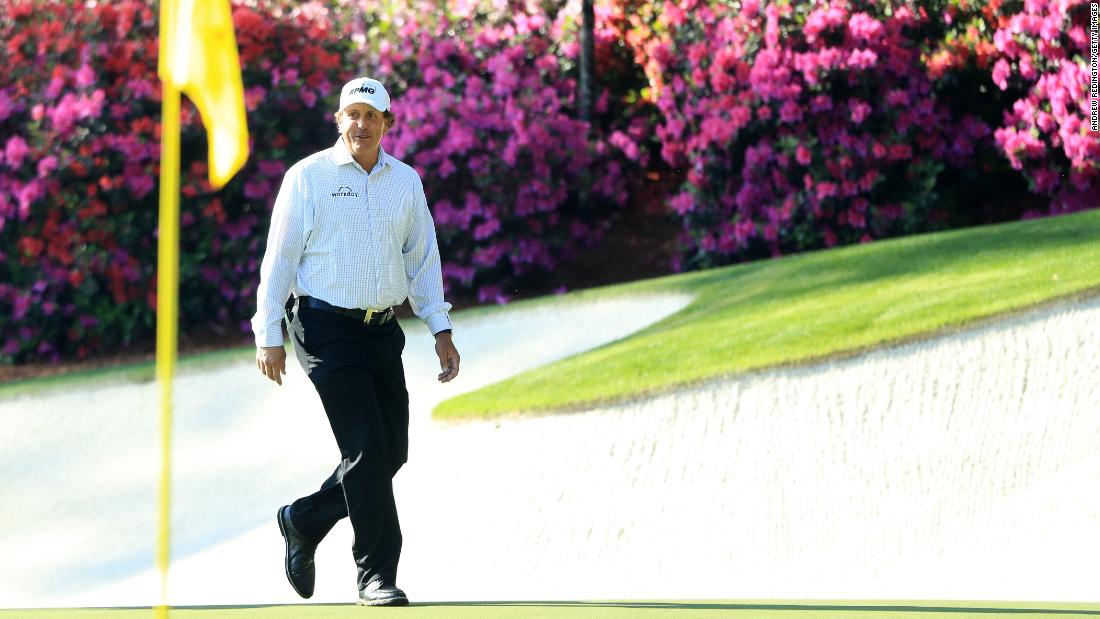 Photos: The Masters: A-Z in photosM is for Mickelson – Popular left-hander Phil Mickelson is one of 17 players to have won multiple Masters titles. The three-time champion won the first of his five major titles at Augusta in 2004 after three straight third places. Even at 48, Mickelson remains a Masters threat. Hide Caption 14 of 27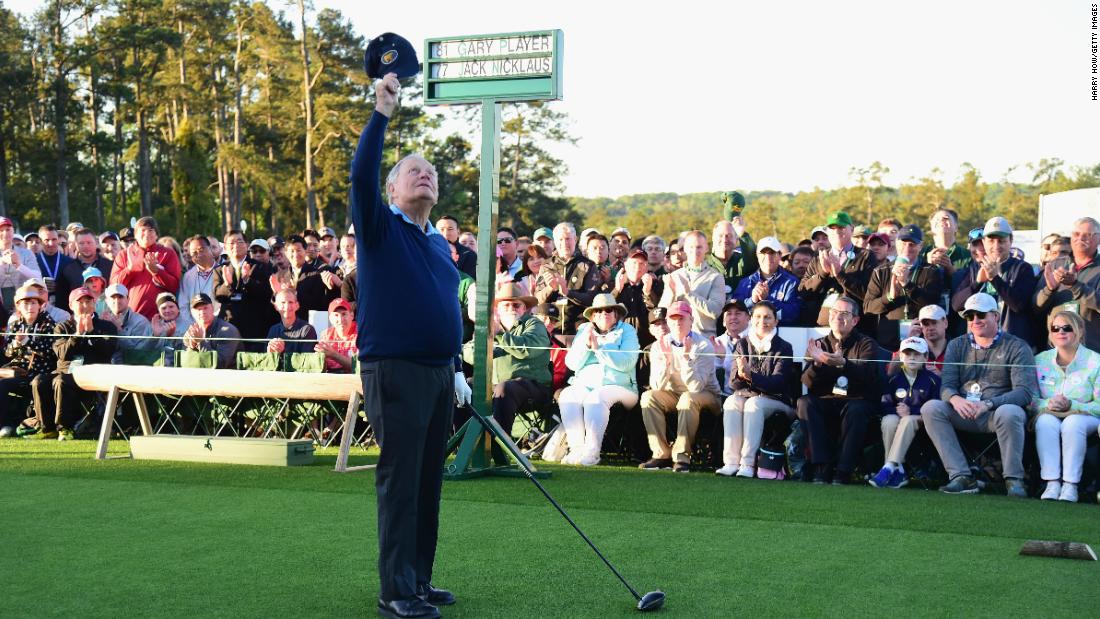 Photos: The Masters: A-Z in photosN is for Nicklaus, as in Jack – The most successful player at the Masters is Jack Nicklaus, whose six Green Jackets remains the record. The 79-year-old is now an honorary starter along with Gary Player, following the death of four-time champion Arnold Palmer in 2016. Hide Caption 15 of 27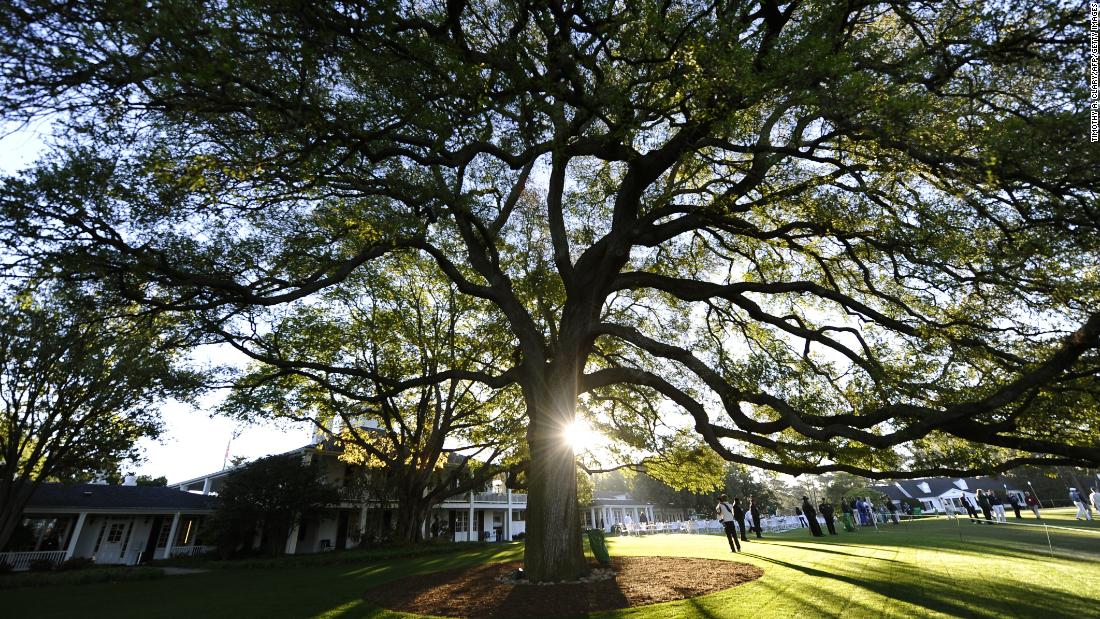 Photos: The Masters: A-Z in photosO is for Oak tree – The famous old oak tree on the course side of the clubhouse is an iconic landmark and the traditional meeting place for the game's movers and shakers and media types with the correct credential. A familiar refrain of Masters week is: "Meet you under the tree."Hide Caption 16 of 27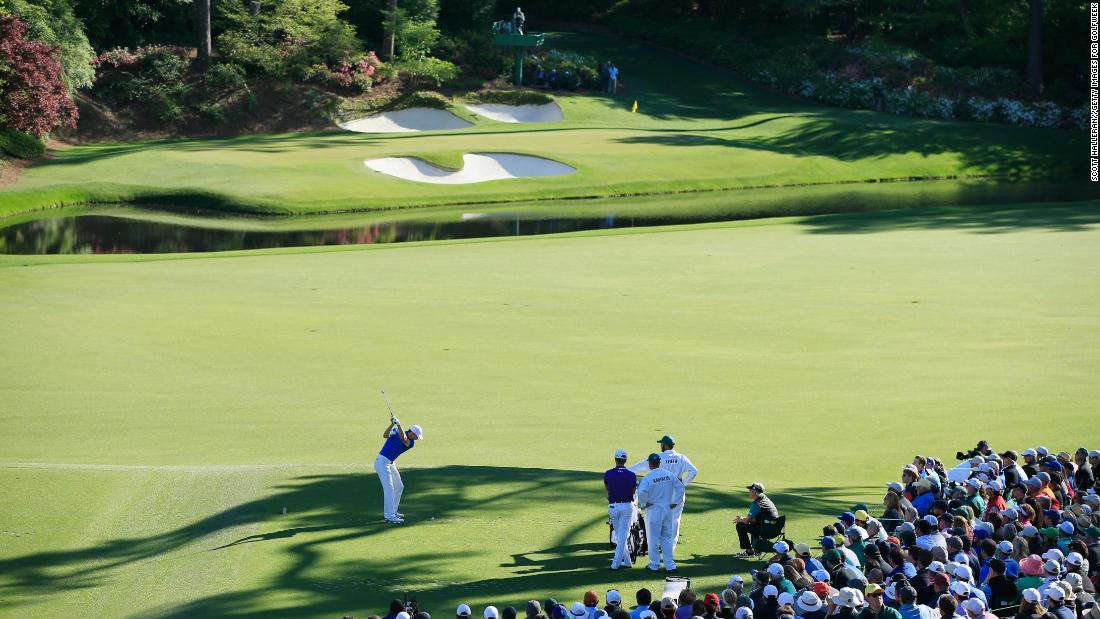 Photos: The Masters: A-Z in photosP is for Par 3s, notably the 12th – Perhaps the most famous short hole in golf, the par-3 12th sits at the heart of Amen Corner. Like a wolf in sheep's clothing, it is just 155 yards long, but Rae's Creek looms large in front and a devilish wind always swirling around the trees makes club selection tricky.Hide Caption 17 of 27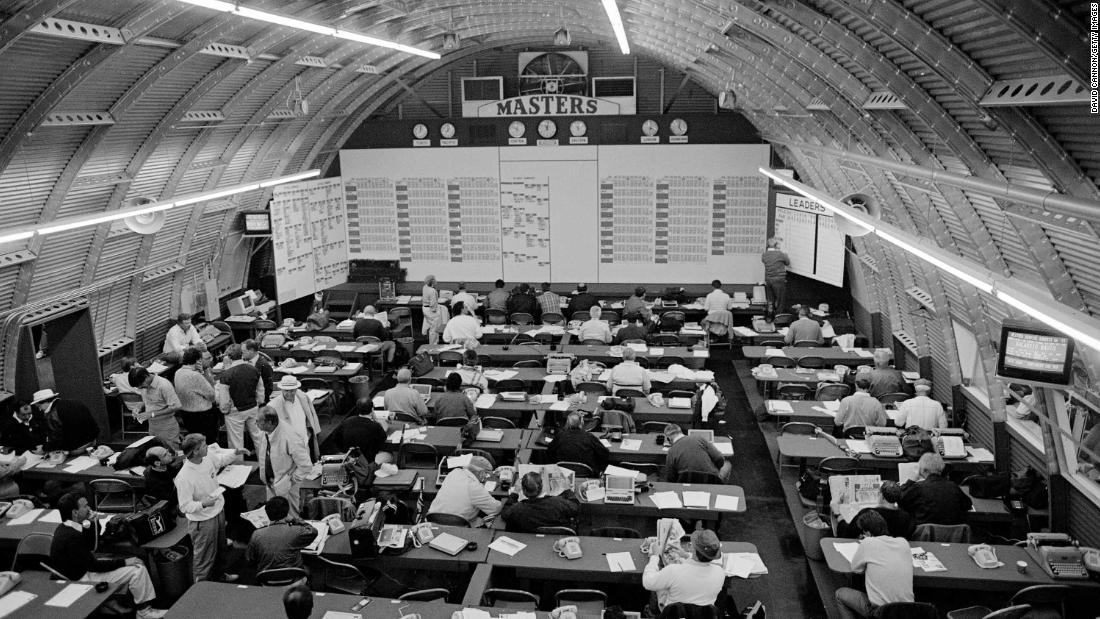 Photos: The Masters: A-Z in photosQ is for Quonset Hut – Modern media are housed in a recently built state-of-the-art facility at the far end of the practice range, but in days gone by the stories from Augusta were crafted in a corrugated metal Quonset Hut. Hide Caption 18 of 27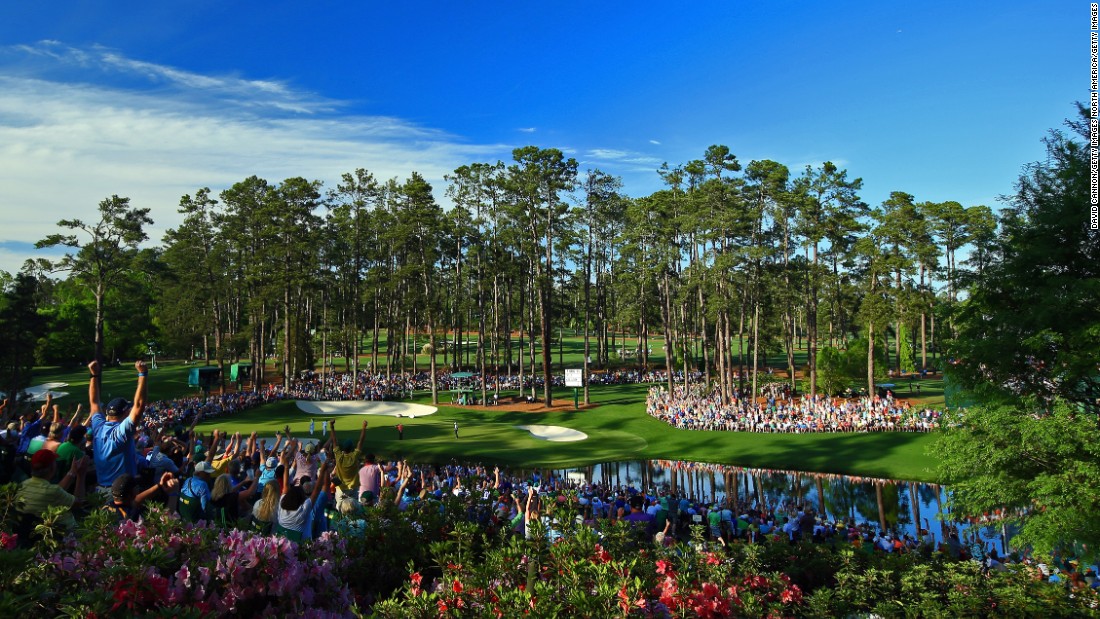 Photos: The Masters: A-Z in photosR is for Roars – When the excitement rises on a Sunday afternoon and the patrons reach fever pitch, the roars reverberate around the towering pines which act like a giant organ reflecting the noise all over the course. A Phil Mickelson roar stands out, but a roar for Tiger Woods is like no other. Hide Caption 19 of 27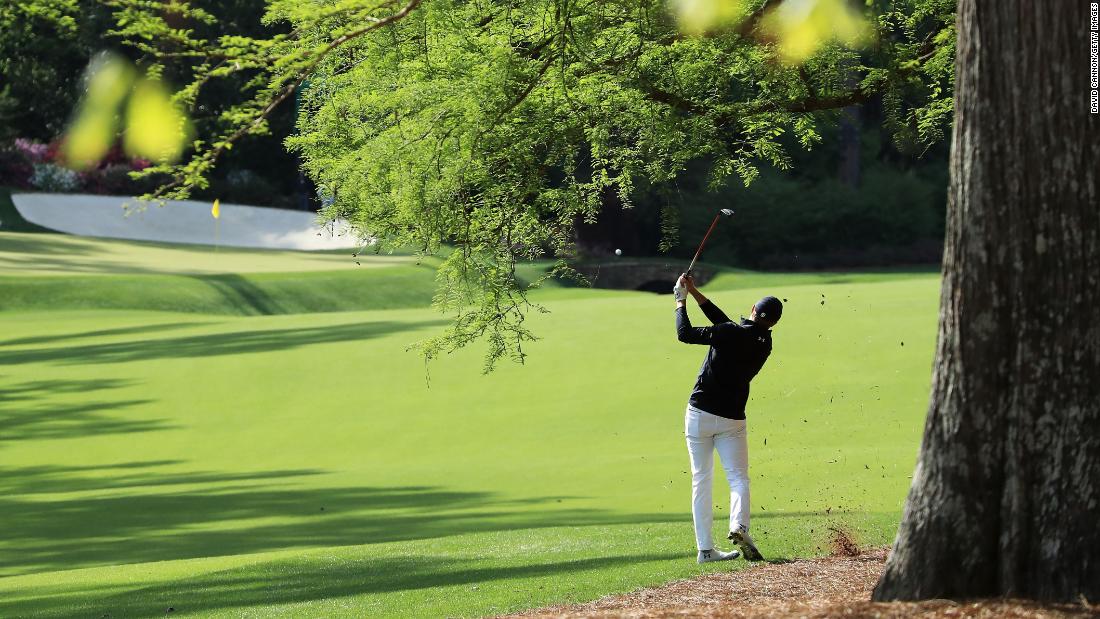 Photos: The Masters: A-Z in photosS is for Spieth – Jordan Spieth was on a fast track to being crowned the new king of Augusta following his wire-to-wire victory in 2015 and dominance for three rounds in 2016. He was still clear with nine holes to play before famously self destructing with two balls in the water on 12. The American has struggled of late and is down to 33rd in the world, but in five Masters appearances he has won, finished second twice, come third and 11th.Hide Caption 20 of 27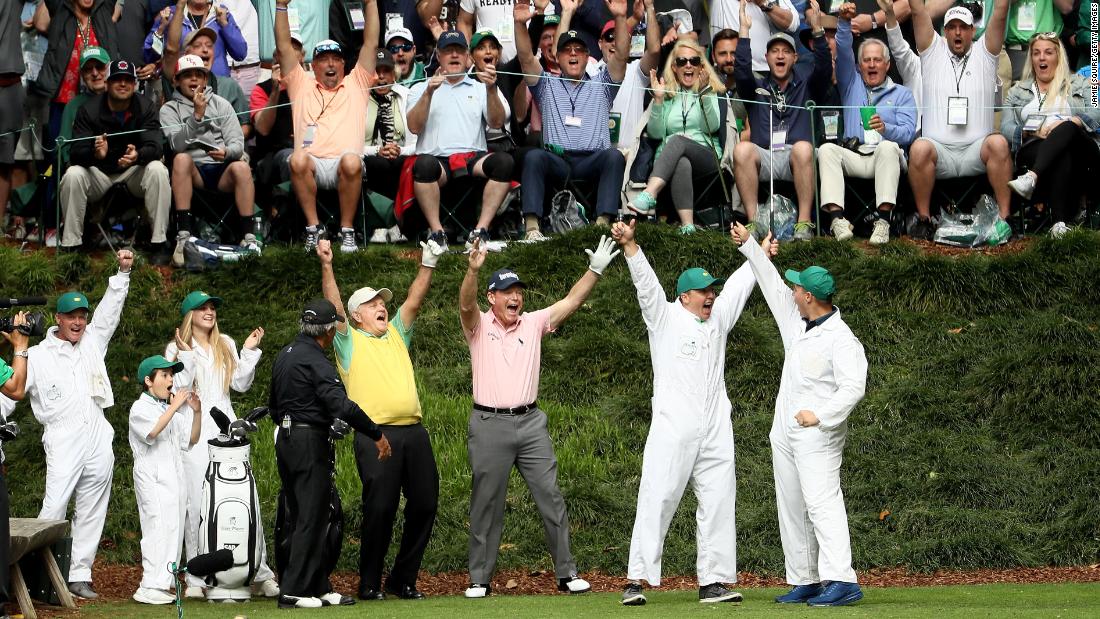 Photos: The Masters: A-Z in photosT is for Tradition – The Masters is forward looking but rooted in tradition, such as the pre-tournament Par-3 Contest, in which friends and family members caddie for the players and hit the occasional shot. Jack Nicklaus' grandson Gary made a hole in one last year. Other traditions include the Champions Dinner, in which the holder chooses the menu and hosts the evening on the Tuesday of Masters weekHide Caption 21 of 27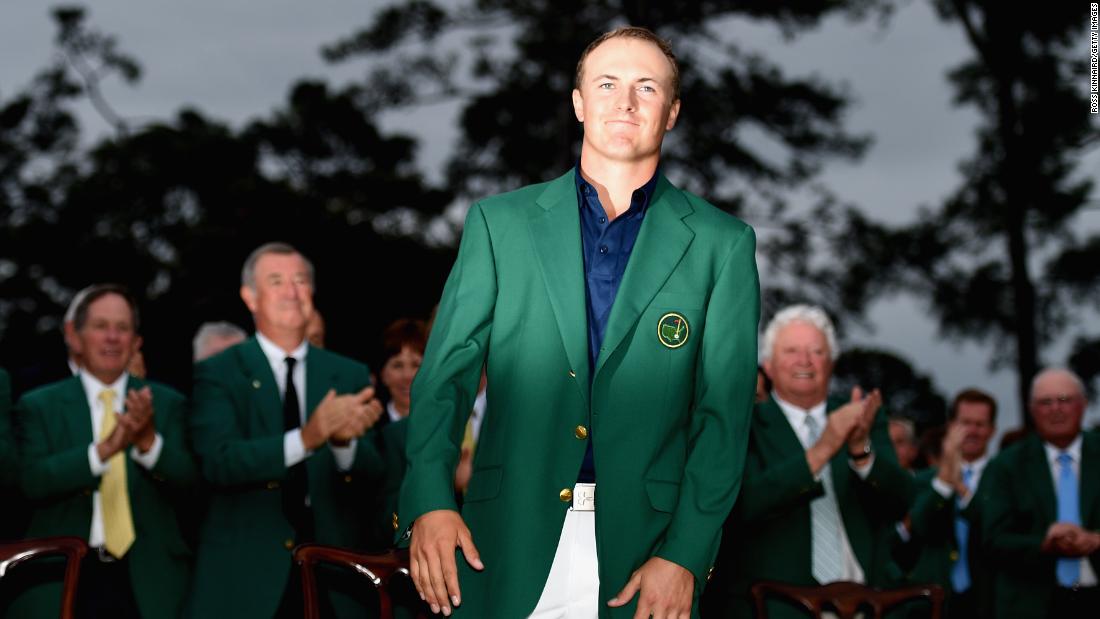 Photos: The Masters: A-Z in photosU is for Under par – When Jordan Spieth won in 2015 he equaled Tiger Woods' 1997 record for the lowest winning score at 18 under par. Hide Caption 22 of 27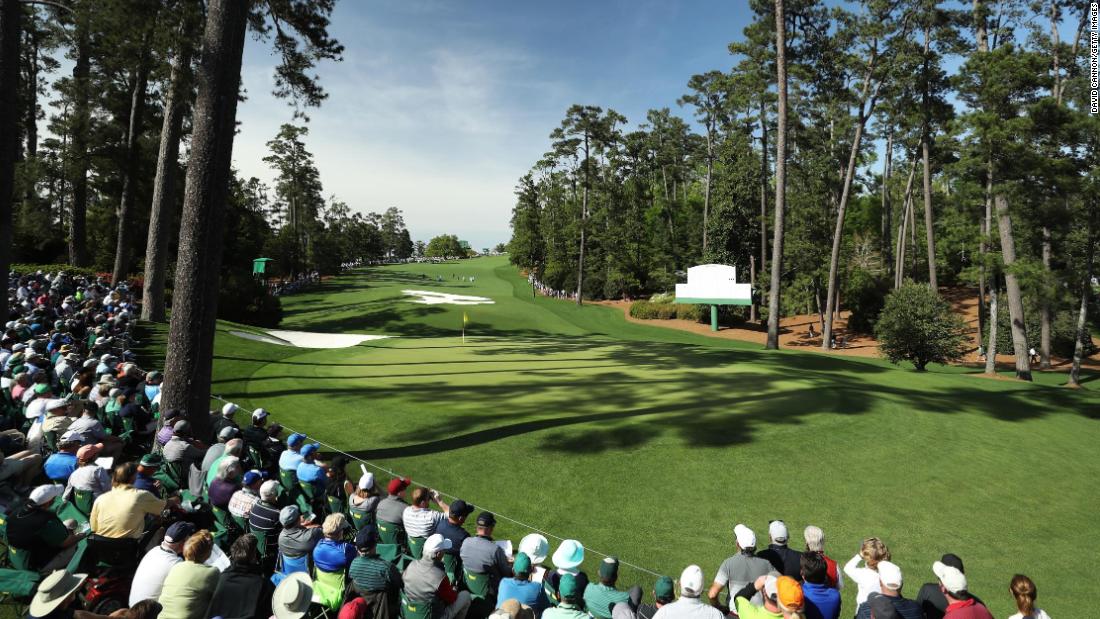 Photos: The Masters: A-Z in photosV is for Views – Augusta's vistas are consistently spell-binding with the pines framing the holes and the lush grass, ice white of the bunkers and explosions of color from the flowers and patrons adding to the allure. Hide Caption 23 of 27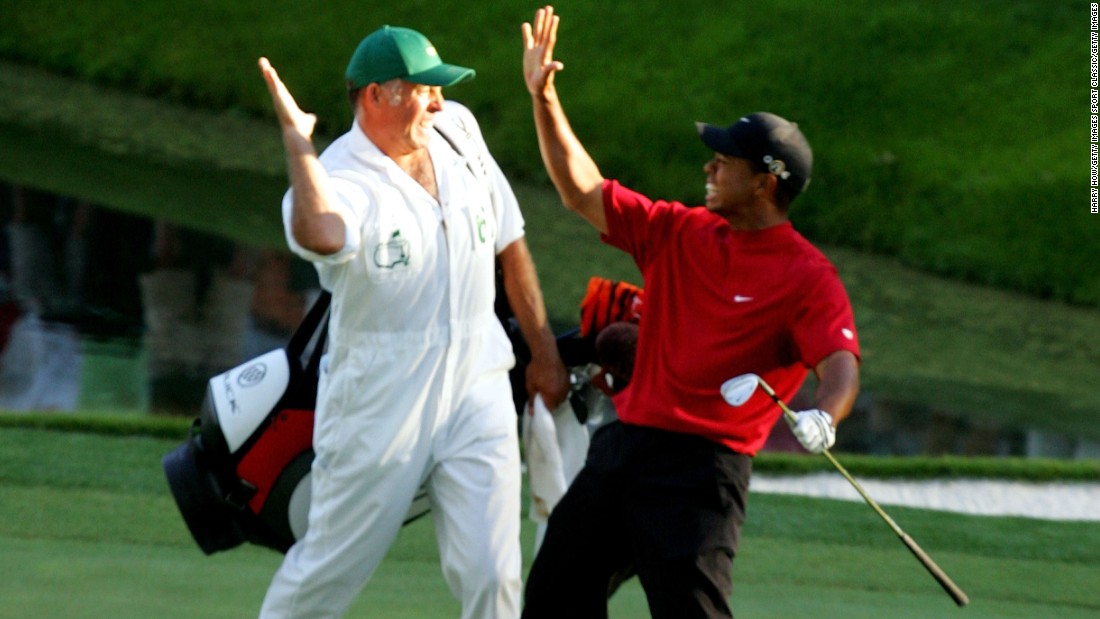 Photos: The Masters: A-Z in photosW is for Woods – Who else? Tiger Woods changed golf when he won his first major by a record 12 shots in 1997. He went on to win three further Green Jackets, the last of which came in 2005 after a famous chip-in on the 16th. The 43-year-old is fit again after multiple back surgeries, and among the widely tipped contenders. Hide Caption 24 of 27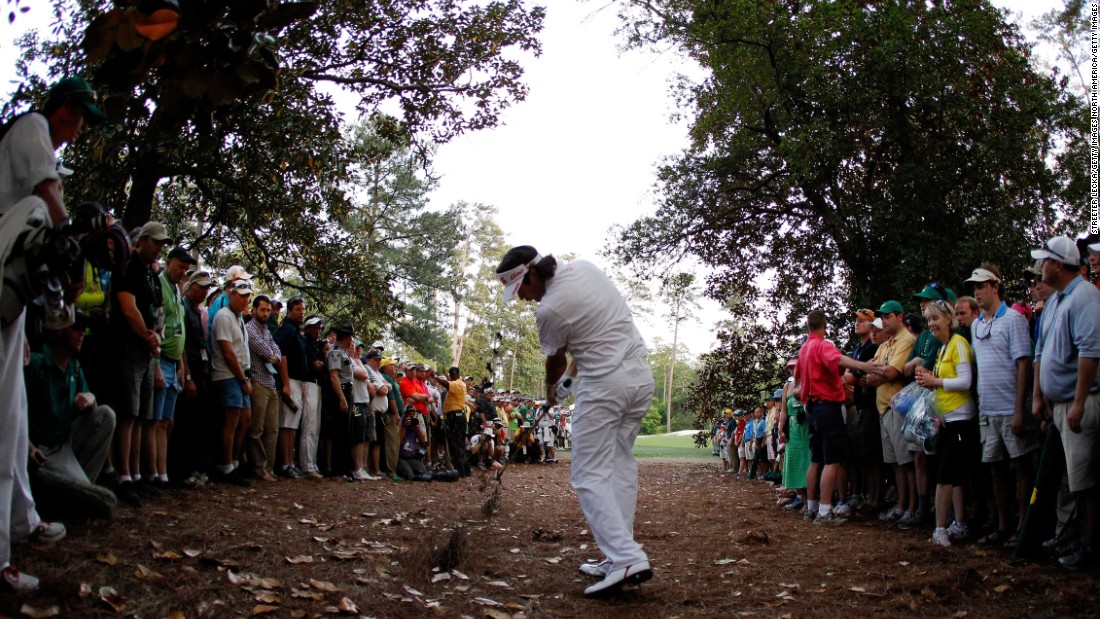 Photos: The Masters: A-Z in photosX is for X-factor – Winning the Masters requires a game in mint condition and a bit of something special. Think Tiger Woods' chip-in on the 16th in 2005, or Phil Mickelson's shot threaded through trees on the 13th in 2010. Or what about Bubba Watson's banana ball from the woods on the 10th to clinch a play off in 2012 (pictured)? Hide Caption 25 of 27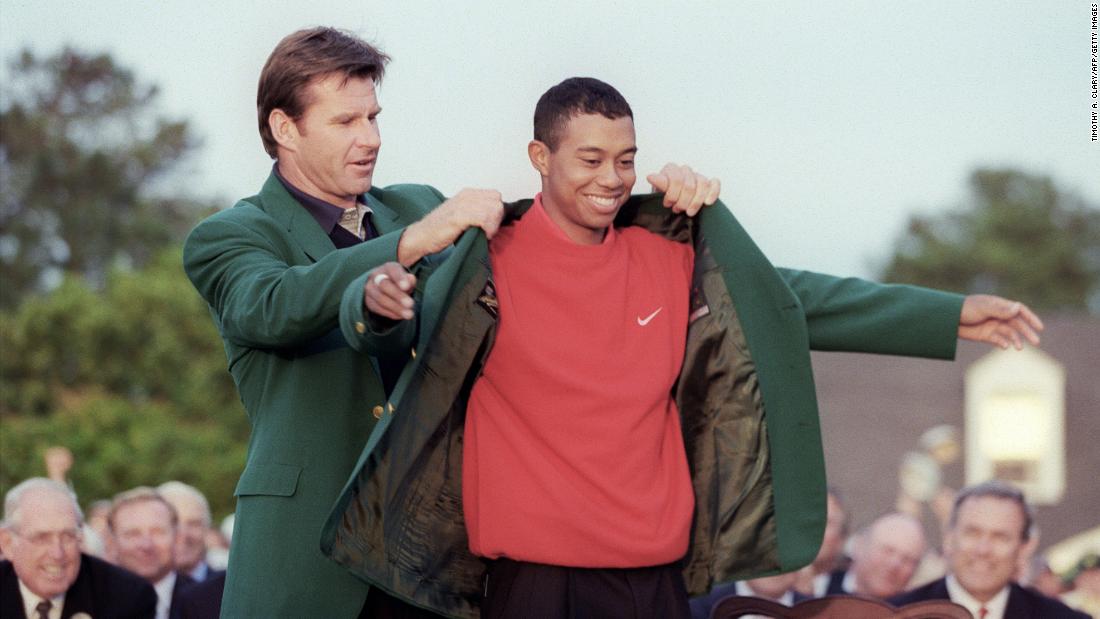 Photos: The Masters: A-Z in photosY is for Youngest winner – Tiger Woods' 1997 win for the first of 14 majors so far made him the youngest Masters champion at the age of 21.Hide Caption 26 of 27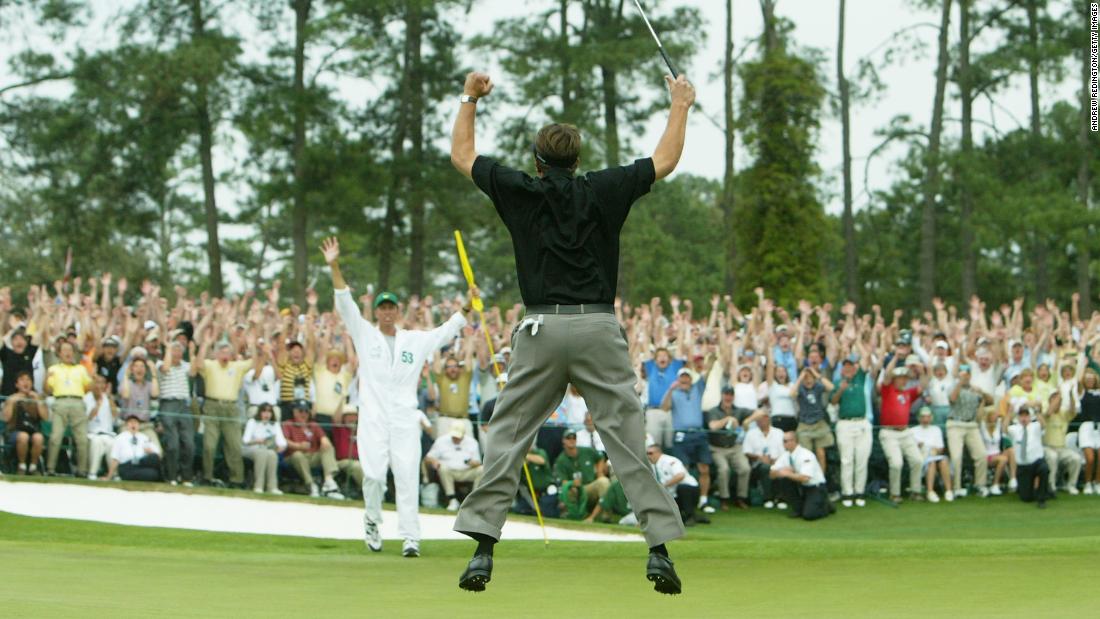 Photos: The Masters: A-Z in photosZ is for Zenith – For many players, winning the Masters represents the zenith of their career. Phil Mickelson's jump for joy in 2004 at his 11th attempt kick started an era which yielded further victories in 2006 and 2010. Hide Caption 27 of 27



























Emotional winHis burgeoning friendship with Mickelson, a long-time adversary, is clear evidence — the bonding coming through shared life struggles and time spent on Presidents Cup and Ryder Cup teams as both careers "should" have been winding down. Cynics might say the recent $9M made-for-TV match with Mickelson was a vulgar money-making operation — it's true both were thinking with their post-playing business heads on — but the practice rounds at various events, and the back-and-forth showed genuine affection. "What a great moment for the game of golf. I'm so impressed by Tiger Woods' incredible performance and I'm so happy for him to capture another Green Jacket, Truly a special day that will go down in history. Congratulations, Tiger! #Rematch," Mickelson tweeted.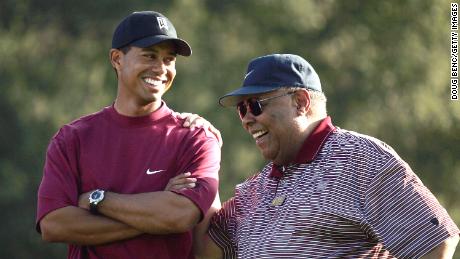 Tiger Woods' father Earl was his guiding light before his death in 2006. The only time Woods has previously showed emotion after a win was when he sobbed on the shoulder of his then caddie Steve Williams after clinching the British Open at Hoylake in 2006, two months after Earl passed away. At Augusta Sunday, Woods beamed, hugged his family, high-fived anyone within touching distance and whooped and hollered along with everyone else. Tears welled at times."I've never seen him show emotion like that. At any time, anywhere, any time in his life," another former coach Butch Harmon told Sky Sports.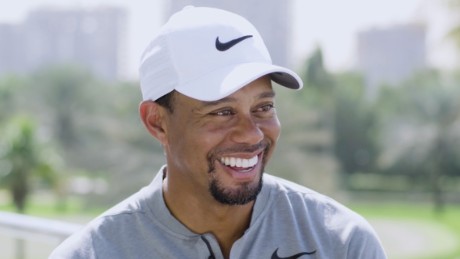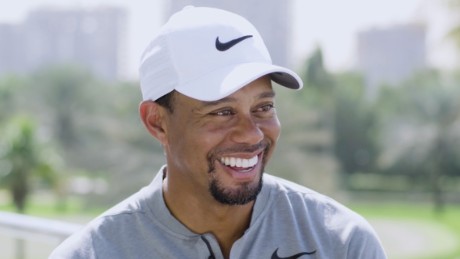 JUST WATCHEDTiger Woods' ideal day: 'Caddyshack,' oatmeal?ReplayMore Videos …MUST WATCH
Tiger Woods' ideal day: 'Caddyshack,' oatmeal? 01:35″He was humbled by his own mistakes, the things he went through he created, nobody else created them, and he came out the other side."He got himself help, he got his body right, he got his head right and he went to work on his game. I couldn't be happier for him and his family."For plenty of golf's major champions over the years reaching the summit once has been their life's work, but for Woods, just proving to everyone he could win another major is not enough. As long as he is healthy — and the back appears to be holding up well with careful management of his schedule — Woods will feel he is entering another period of pomp, albeit with less hair than the first.It's been oft said of Woods that there is another twist in the tale somewhere. This tiger's tail is wagging furiously.
Source Link:
https://www.cnn.com/2019/04/15/sport/tiger-woods-masters-18-majors-spt-intl/index.html
[-0.437374]
Comments
comments