Are you affected by Hurricane Michael? Text, iMessage or WhatsApp your videos, photos and stories to CNN when it's safe: +1 347-322-0415.
(CNN)Hurricane Michael made landfall on the Florida Panhandle on Wednesday, battering the region with sustained winds of 155 mph and potentially catastrophic storm surges.
Here is what Florida looks like:Panama City Beach & Panama CityHurricane Michael blew out the windows of the First Federal Bank in Panama City. View this post on Instagram
You can see straight through the big first federal bank on 23rd start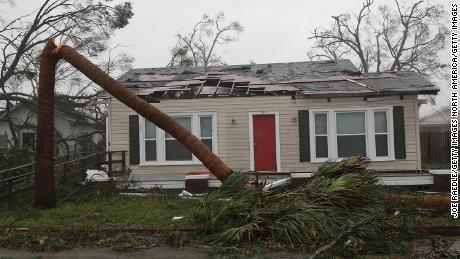 Hurricane Michael poked holes in the roof of a Panama City home and snapped a palm tree.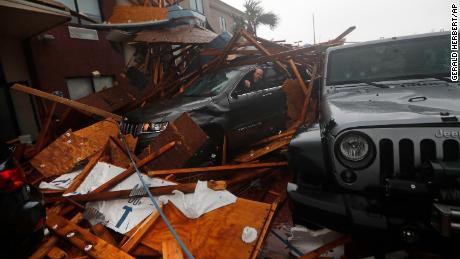 A hotel canopy collapsed on a storm chaser's vehicle in Panama City Beach. With the eye overhead, the man sits in his vehicle.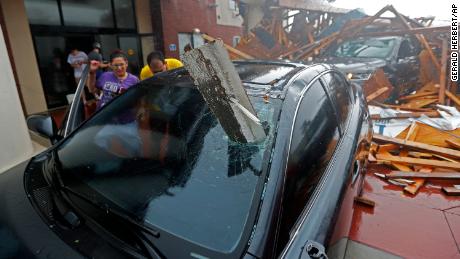 A woman checks on her vehicle after a hotel canopy collapsed in Panama City Beach.Fort Walton Beach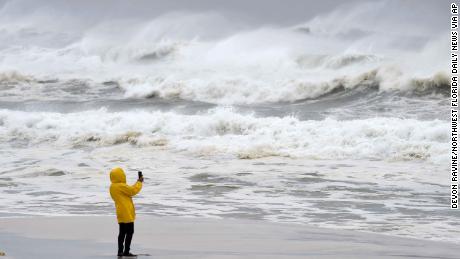 An unidentified person takes pictures of the surf and fishing pier on Okaloosa Island in Fort Walton Beach.Read MoreAlligator Point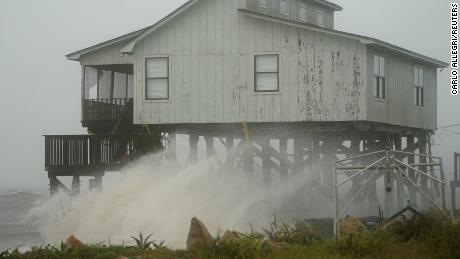 Waves take over a house as Hurricane Michael comes ashore in Alligator Point. Saint Marks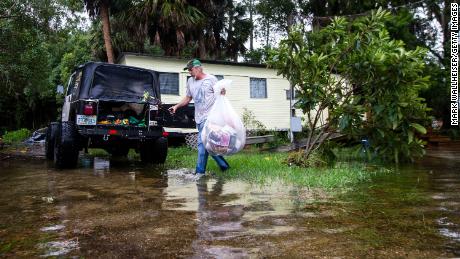 Mitchell Pope tries to salvage what he can from his mobile home as Hurricane Michael pushes the storm surge up the Wakulla and Saint Marks rivers. Mexico BeachHurricane Michael ripped apart a house and sent it floating in Mexico Beach.Patricia Mulligan, whose daughter, Tessa Talarico, captured the destruction, told CNN the water has receding Wednesday afternoon, but homes were damaged. "Pretty much all the houses are missing roofs, siding," said Mulligan, who rode out the storm in a four-story concrete condo. "My brother's boat capsized over here … the docks are gone." The water came up to just below the fronds of the palm trees, which stand about 12-15 feet tall, she said. "This is total devastation," Mulligan said. View this post on Instagram
A whole house is gone and is floating in front of our place
Get the latest delivered to your inbox: Sign up for Hurricane Michael email alerts here.
Source Link:
https://www.cnn.com/2018/10/10/us/what-florida-looks-like-hurricane-michael/index.html
[-0.585843]
Comments
comments