(CNN)Kevin Macdonald has carved a career out of telling the stories of extraordinary people, and ordinary people finding themselves in extraordinary situations. The Oscar-winning director behind "Touching the Void," "Whitney" and upcoming drama "The Mauritanian" does not do dull. So, on paper at least, making a documentary out of thousands of hours of people's home videos reads like a shift into a lower gear. That said, we live in interesting times.
In "Life in a Day 2020," Macdonald takes on the monumental task of summarizing what the world was up to on July 25, 2020. Two unfolding events dominated the news cycle, as Black Lives Matters protests gripped the United States and a world in lockdown recorded 254,000 coronavirus cases. But those headlines are only a fraction of the story — which is precisely the point of the film.To craft a fuller picture, Macdonald and executive producer Ridley Scott asked the public to submit their own footage from July 25, just as they had done for the original "Life in a Day" in 2010, a feature cut together from 4,500 hours of home videos sent in from around the world. "I plagiarized the idea from Humphrey Jennings, the great British documentary maker," Macdonald tells CNN. Jennings' 1942 film "Listen to Britain" recorded the lives of the public during World War II, telling their stories in their own words. At a time of great privation and upheaval, both the existential and the trivial emerge. Jennings teased out the personal from what could otherwise have been a sweeping metanarrative of Britain in wartime. A useful blueprint in 2010, "Listen to Britain" only became more relevant in a year consumed by the pandemic.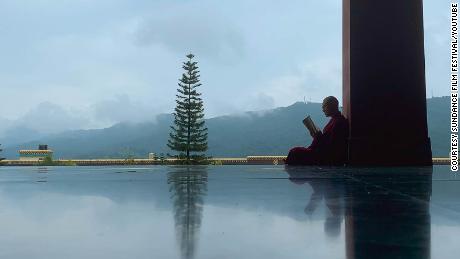 Macdonald asked contributors to record videos with honesty and avoid the glossy representation of life that's typical of social media.Macdonald's own social experiment received over 320,000 submissions this time, totaling some 15,000 hours — over a year and half's worth of video. A team selected approximately 500 hours of footage for the director and his three editors, who whittled it down to 15 hours of "really amazing stuff," out of which they cut an 86-minute film. Read More"The quality of the material was so much higher (than in 2010)," he says, and "much more diverse," with submissions from 192 countries.In pictures: The movies and TV shows we're most excited about this yearStructured as a microcosm of life itself, the film begins with birth and ends in old age. The pandemic weaves its way across the narrative, from high school graduations at home to footage of the AstraZeneca vaccine in development, but it never dominates. Common threads including love and rites of passage are combined into montages. Characters including an opera-singing doctor in Lagos, Nigeria, seize their moment to shine, while others, such as a big-dreaming Russian boy, come in and out of focus.Tragedy and joy stand shoulder to shoulder, along with every other emotion, coexisting in all places at all times — and it's the emotional resonance of the videos more than anything that unites the film's disparate parts. "We are trying to tap into the subconscious of the world," says the director. "The trick of it is to make people feel like there is a story, even though in reality there isn't," he adds.
"The trick of it is to make people feel like there is a story, even though in reality there isn't," Macdonald says of stringing together a narrative out of the large selection of clips.Some critics have questioned whether the format has been outmoded by social media and new video platforms. If a documentary is made of the same composite parts, how does it remain distinct?"The key thing is that it's curated," Macdonald says. "What makes it art, I think, is that it has an individual's point of view on it — and that individual happens to be me. And if you disagree with my selection, or the emphasis I've given something, or the use of music, you know who to come to."Read: Cinema is finally getting to grips with dementia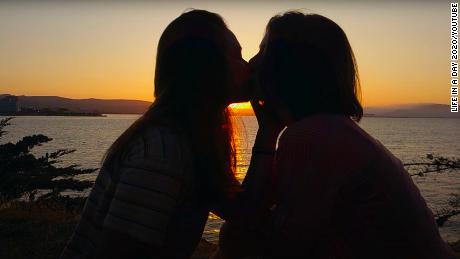 "Life in a Day 2020" hops around the world sharing snapshots of peoples' lives. "So many people share the same basic fundamental fears, desires and loves," says director Kevin Macdonald.In an age when self-expression is dominated by social media and a story's reach is often dictated by algorithm, Macdonald argues there is value in plugging humans into the selection process. Social media presents "overwhelming quantity," he says, "I feel like I want a way to navigate through (it)." (There is an irony that the film is distributed by YouTube, where over 500 hours of video are uploaded every minute.) That said, the film doesn't ignore the impact of social media altogether, choosing to bundle influencers into a montage that stands in contrast with everything else. Their peculiar brand of online hyper-reality is presented almost as a curio: exhibit A of what Macdonald didn't ask for, but a part of today's reality nonetheless.McDonald says he encouraged contributors "to forget about that and to try and film things honestly." We see a couple struggling to conceive a child, a failed marriage proposal and a sick man discussing his illness with a young girl — life unvarnished, in other words. "I'm so grateful to those people," he adds. "They're braver than I am, to be able to actually show these things."Behind all these testimonies is the same fundamental motivation that has driven humans to tell their stories since time immemorial — one best expressed by a man called Semyon, filming himself in northern Siberia. Alone in the wilderness, he tells the camera, "what I fear the most is that my life will pass unnoticed; that my name won't matter in the history of the world." "He has the same impulse that so many people have," says Macdonald. "It's not about vanity … It's, 'I want people to recognize that I'm here.'" With no signs that humans will cease sharing their stories any time soon, the director may be granted his wish for a third edition of "Life in A Day" in 2030.The world may look somewhat different then, but some things won't have changed. "So many people share the same basic fundamental fears, desires and loves," he says. "There is beauty in the everyday."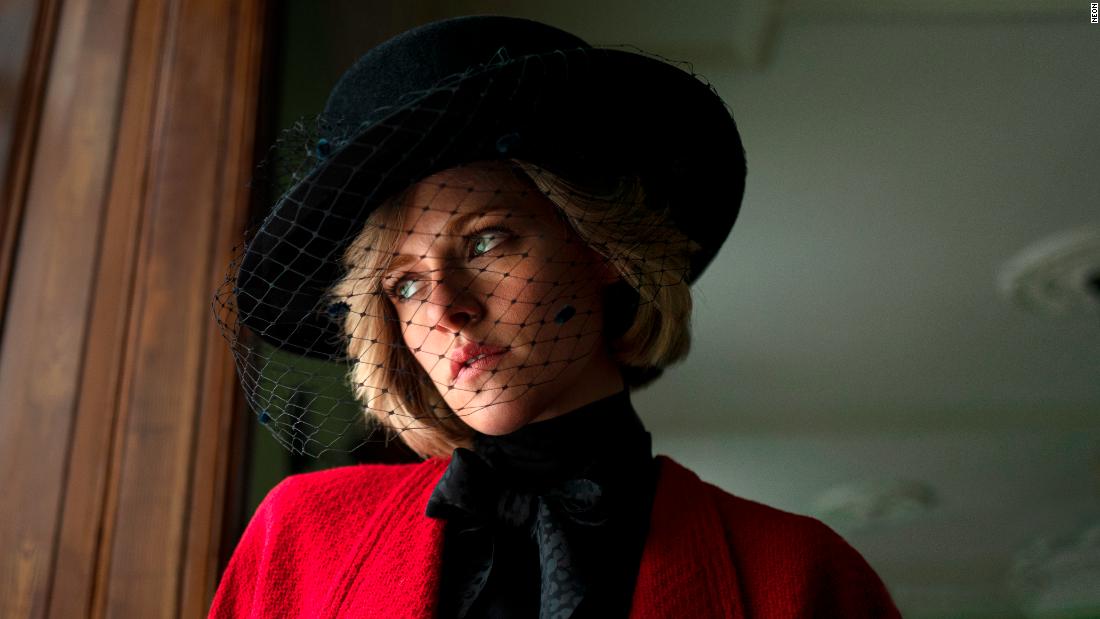 Photos: What to watch: The movies and TV shows we're most excited about"Spencer" (directed by Pablo Larrain) — Larrain's 2016 drama "Jackie," featuring a never-better Natalie Portman as Jackie Kennedy, was not your average biopic, which leaves us intrigued as to what the Chilean director will do with Princess Diana. Starring Kristen Stewart (pictured), the film will revolve around one weekend at the Sandringham Estate in December 1991, when the princess mulls over the prospect of leaving Prince Charles. "Portrait of a Lady on Fire" cinematographer Claire Mathon is behind the camera and Radiohead's Jonny Greenwood is handling the score, with an autumn 2021 launch planned."Spencer" is one of many new and exciting projects in the works. Scroll through the gallery to find out what we're most looking forward to over the coming weeks and months.Hide Caption 1 of 27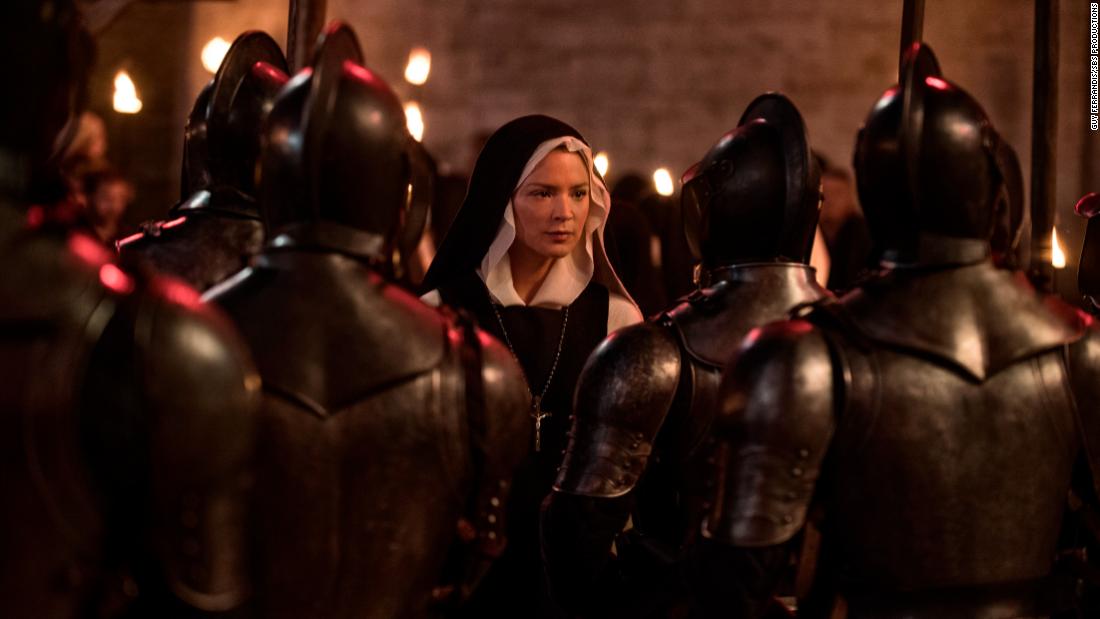 Photos: What to watch: The movies and TV shows we're most excited about"Benedetta" (directed by Paul Verhoeven) — Another Cannes 2020 holdover likely to appear at the festival if it resumes this summer, Verhoeven's 17th century drama sees Sister Benedetta Carlini roll her sleeves up in plague-beset Tuscany. Starring Virginie Efira (pictured) and Charlotte Rampling, the film is based on Judith C. Brown's 1986 non-fiction book "Immodest Acts — The Life of a Lesbian Nun in Renaissance Italy," but we're not expecting "Showgirls" in a habit. Hide Caption 2 of 27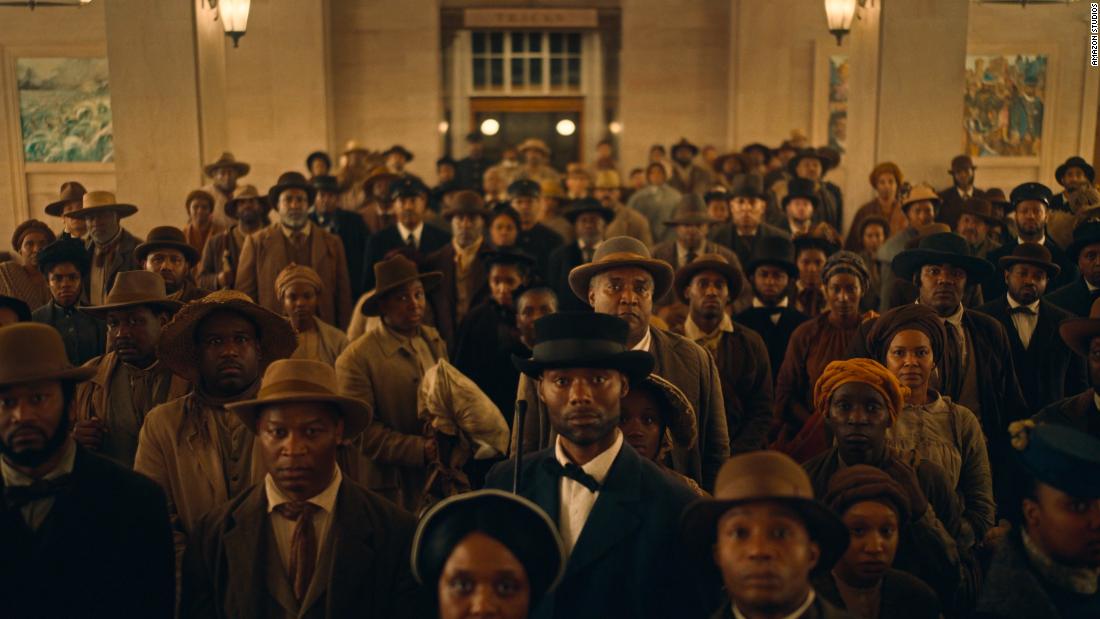 Photos: What to watch: The movies and TV shows we're most excited about"The Underground Railroad" (directed by Barry Jenkins) — Barry Jenkins' adaptation of Colson Whitehead's Pulitzer Prize-winning novel has the potential to be the TV series of the year — if indeed we get it in 2021. Whitehead's story follows Cora (Thuso Mbedu) and Caesar (Aaron Pierre), as they escape a plantation in 19th century Georgia and make the perilous journey north. In development since 2016 and wrapped in September 2020, the material we've seen so far suggests monumental storytelling with all the intimacy we've come to expect from the director of "Moonlight" and "If Beale Street Could Talk." Released by Amazon Studios on May 14.Hide Caption 3 of 27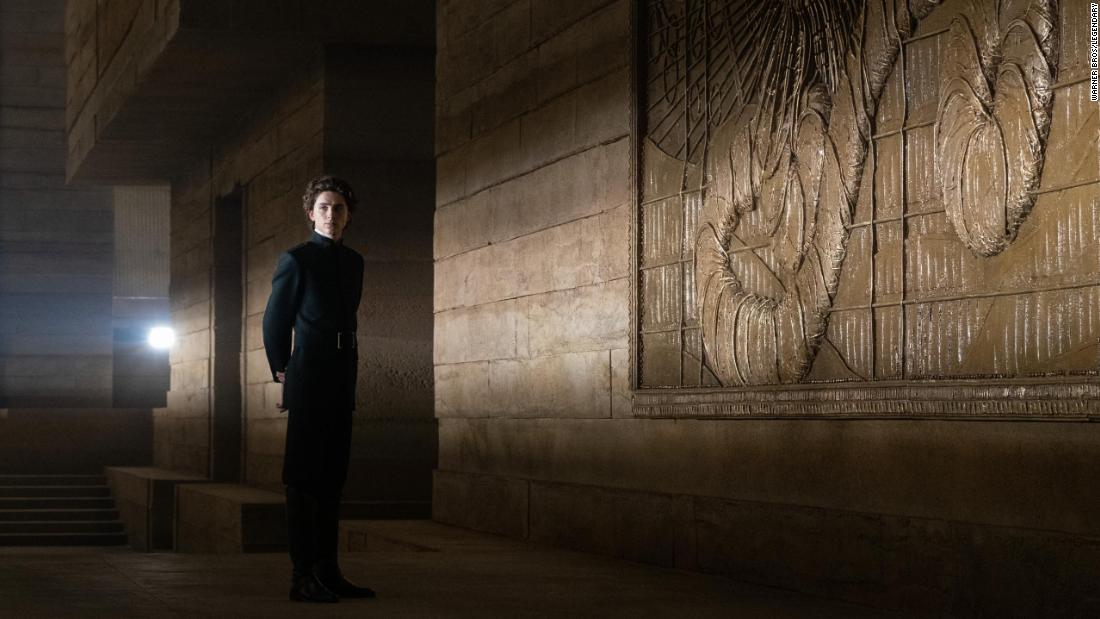 Photos: What to watch: The movies and TV shows we're most excited about"Dune" (directed by Denis Villeneuve) — Frank Herbert's novel has been called unfilmable, and many left unsatisfied by David Lynch's 1984 adaptation will agree. Hopefully Villeneuve will fare better with his big-budget, two-part blockbuster starring Timotheé Chalamet (pictured), Rebecca Ferguson and Oscar Isaac. The first part of this slice of politically-minded science fiction has been pushed back to October (which means you have no excuse not to finish the book). Easily the most anticipated Warner Bros. title slated to debut on HBO Max this year (CNN shares a parent company), the decision to move to the streaming platform has been criticized by some — including the director himself. Hide Caption 4 of 27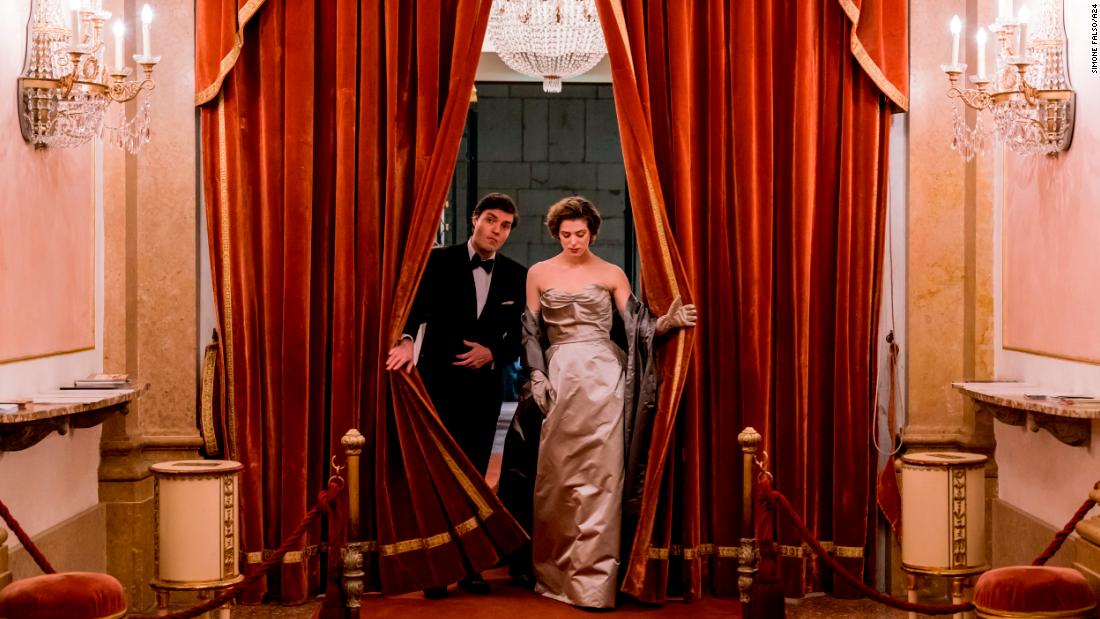 Photos: What to watch: The movies and TV shows we're most excited about"The Souvenir Part II" (directed by Joanna Hogg) — "The Souvenir" (pictured, with Tom Burke and Honor Swinton Byrne), Hogg's gorgeous love letter to youth and the torments of romance, was one of the best films of 2019. Featuring standout turns from Swinton Byrne, mum Tilda Swinton and Burke as a bad boyfriend for the ages, it didn't put a foot wrong. It hardly needs to be said that the prospect of Part II has us on tenterhooks. Indie film darling/Batman Robert Pattinson was lined up to co-star, but scheduling conflicts meant he dropped out. Instead the role has been reportedly split in two, with Harris Dickinson ("County Lines") and Charlie Heaton ("Stranger Things") taking over. No release date yet.Hide Caption 5 of 27
Photos: What to watch: The movies and TV shows we're most excited about"Petite Maman" (directed by Celine Sciamma) — After wowing with 2019's "Portrait of a Lady on Fire," chalk Sciamma's fifth feature up as essential viewing. Details are few; we have this image, and the cast list suggests the film will focus on children. Last November it was reported that the shoot would end in December, and the film will debut at the Berlin Film Festival in March, indicating that Sciamma has been firing on all cylinders.Hide Caption 6 of 27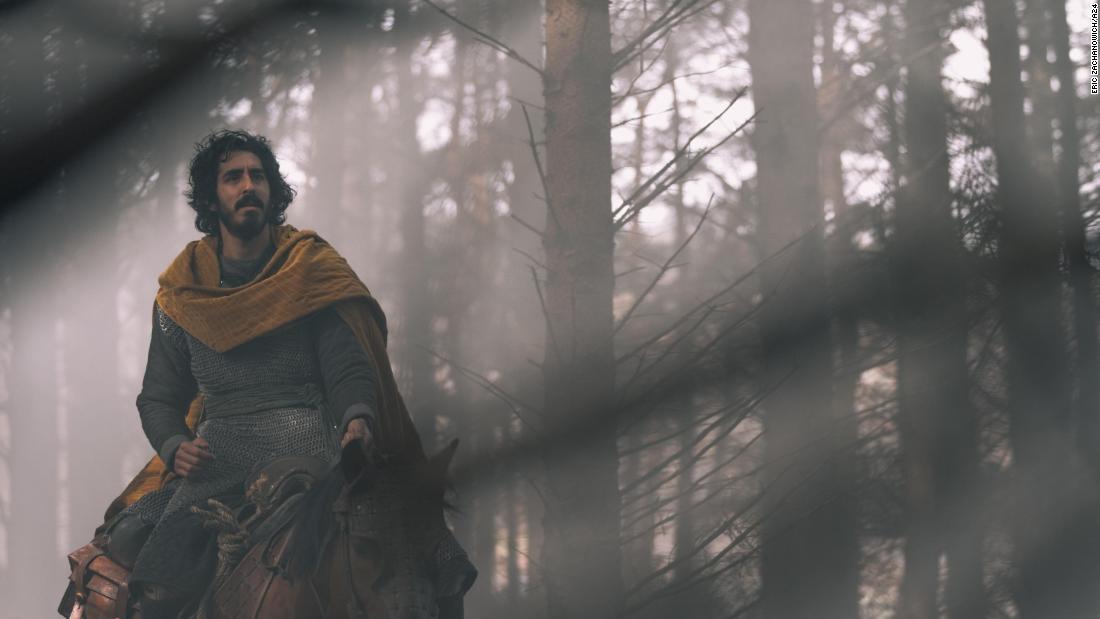 Photos: What to watch: The movies and TV shows we're most excited about"The Green Knight" (directed by David Lowery) — Dev Patel in an Arthurian legend for grown ups? Yes please. Playing King Arthur's nephew Sir Gawain on a quest to challenge the Green Knight of legend, Patel (pictured) looks like he'll only further burnish his superstar status. Originally slated for 2020, the film's distributor A24 now has it penciled in for July 30. Meanwhile, Lowery has already moved on to another, more family-friendly fantasy in Disney's "Peter Pan & Wendy." Hide Caption 7 of 27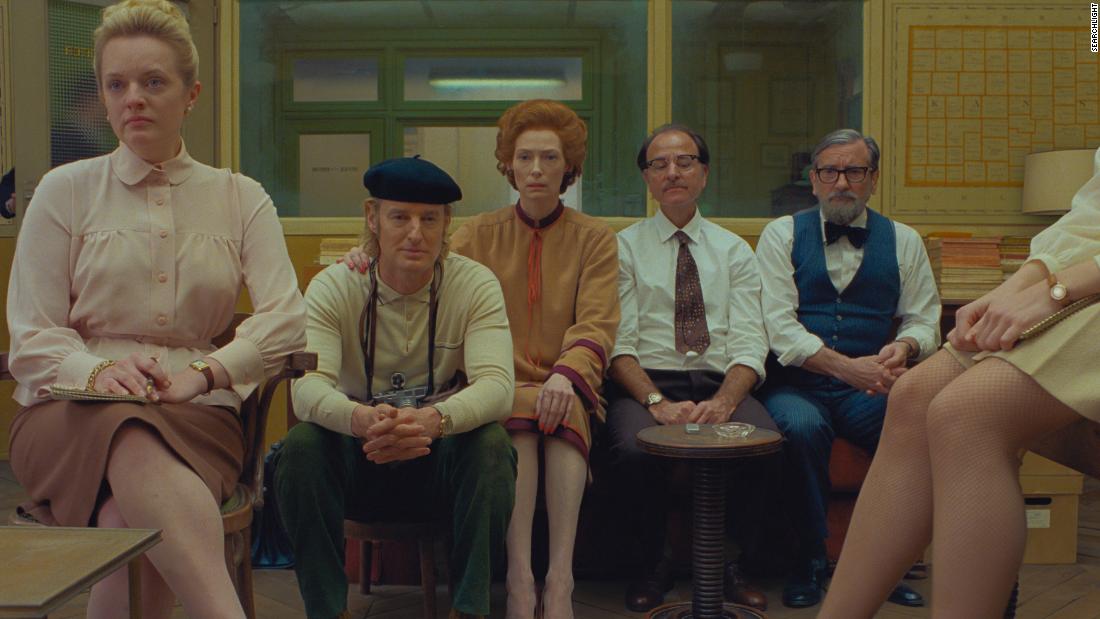 Photos: What to watch: The movies and TV shows we're most excited about"The French Dispatch" (directed by Wes Anderson) — Anderson assembles many of his long-term collaborators in this mid-20th century tale of an American magazine in a fictional French city. The ensemble cast includes Timotheé Chalamet, Bill Murray, Tilda Swinton, Benicio del Toro, Jeffrey Wright and plenty more big names. Adam Stockhausen is in charge of production design, Alexandre Desplat is on score duties and Robert Yeoman is behind the camera. Originally slated for Cannes in 2020 and held back by distributor Searchlight Pictures, we're hoping to see this at Cannes this summer should the festival go ahead. Until then we'll be re-watching the trailer — now over a year old.Hide Caption 8 of 27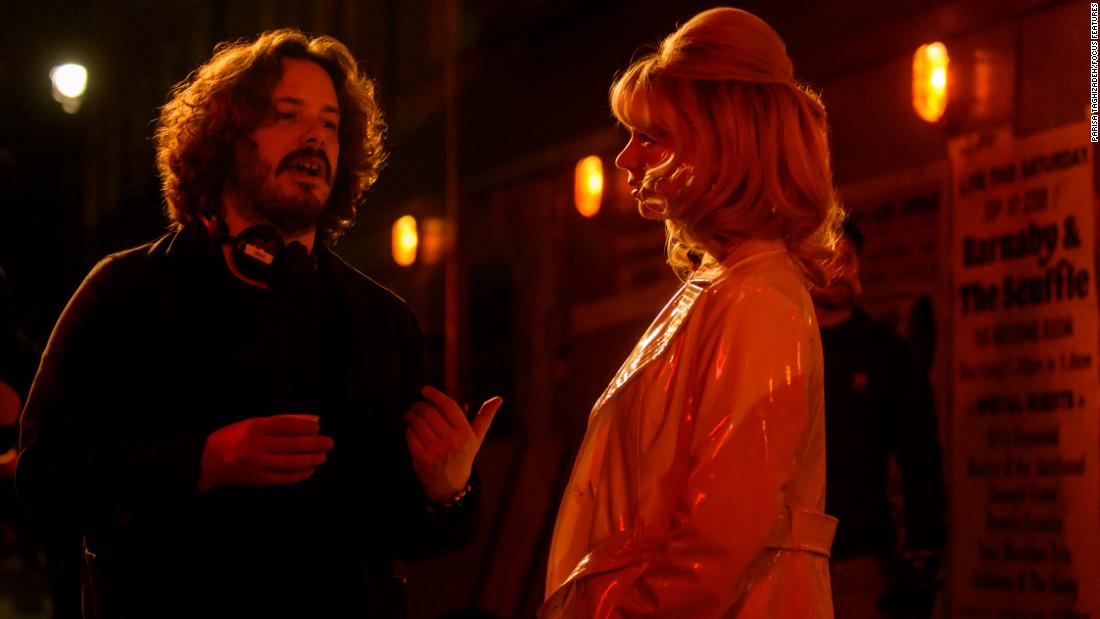 Photos: What to watch: The movies and TV shows we're most excited about"Last Night in Soho" (directed by Edgar Wright) — Where would Edgar Wright go after "Baby Driver," the director's toe-tapping heist movie? Wherever he wanted to. What he chose was a paranormal horror movie set in 1960s swinging London. Starring Thomasin McKenzie and actress du jour Anya Taylor Johnson (pictured right, with Wright) alongside veterans including Terence Stamp and the late Diana Rigg, plot details are few but expect the unexpected. Twice bumped back in the schedule due to the pandemic, this is now slated for release in October. Hide Caption 9 of 27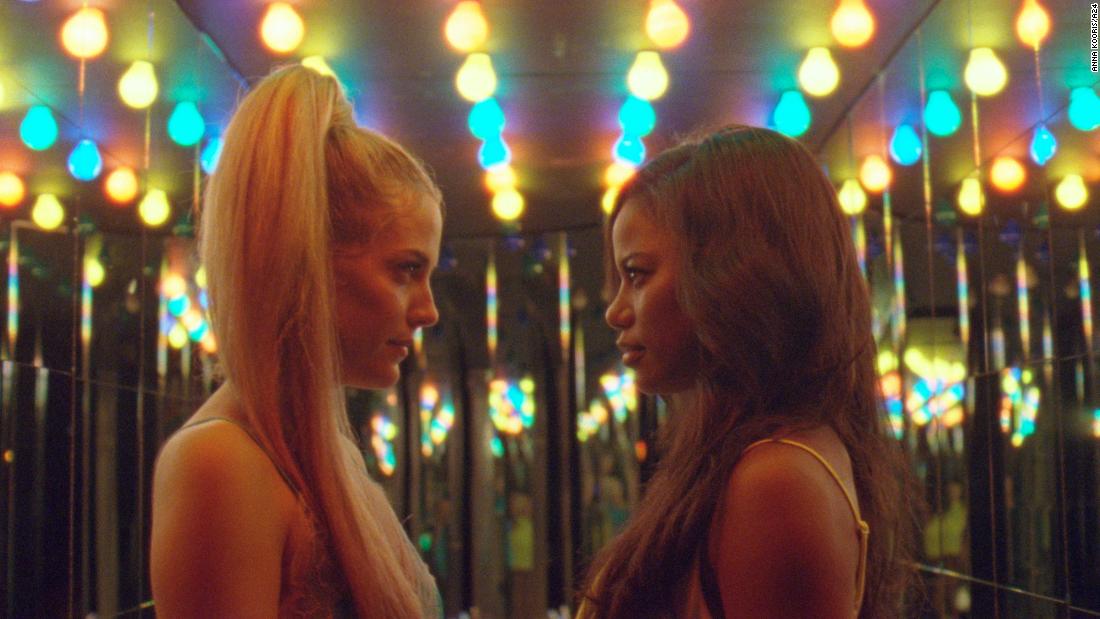 Photos: What to watch: The movies and TV shows we're most excited about"Zola" (directed by Janicza Bravo) — A film based on a viral Twitter thread, "Zola" tells the story of Detroit waitress Zola (Taylour Paige, pictured right) and customer Stefani (Riley Keough, pictured left) over a wild weekend in Florida. The internet was well acquainted with the duo's stranger-than-fiction story by the time it premiered at Sundance in 2020, but audiences are still holding out on a proper release — now scheduled for June.Hide Caption 10 of 27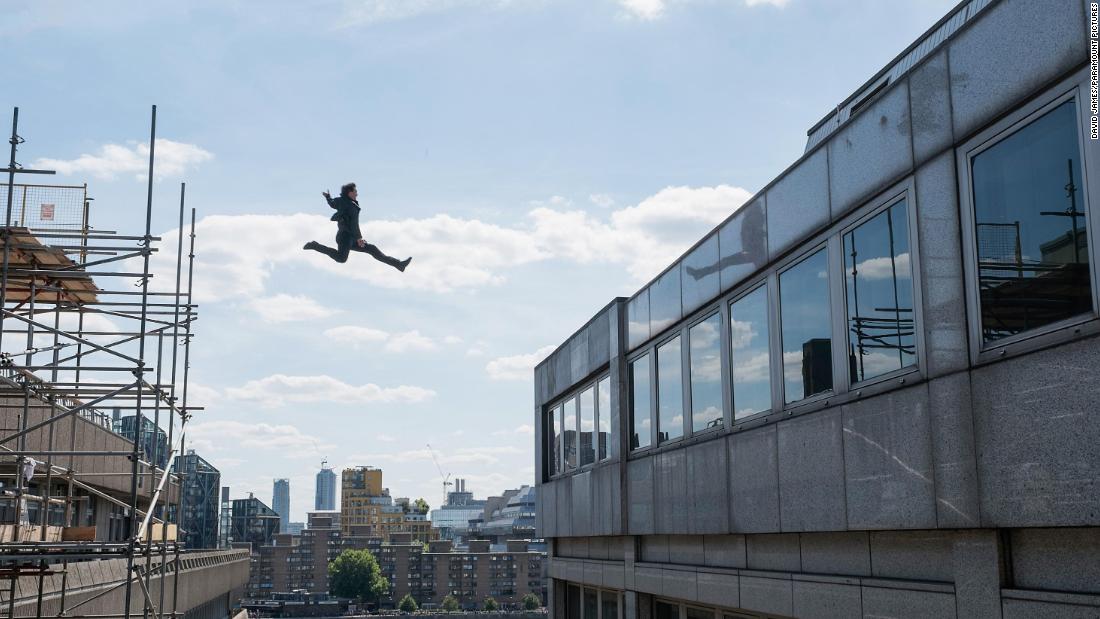 Photos: What to watch: The movies and TV shows we're most excited about"Mission: Impossible 7″ (directed by Christopher McQuarrie) — One of the first productions hit by the pandemic (a shoot in Venice was canceled last February), Tom Cruise and Christopher McQuarrie's subsequent march across the continent in their Covid-secure bubble has been the model for other films looking to resume production. After high-risk hijinks in "Fallout" — including that jump (pictured) — you'd think there would be no place left for Cruise to go, but set photos suggest we'll be seeing more insane stunts. It's due in cinemas in November, according to film studio Paramount.Hide Caption 11 of 27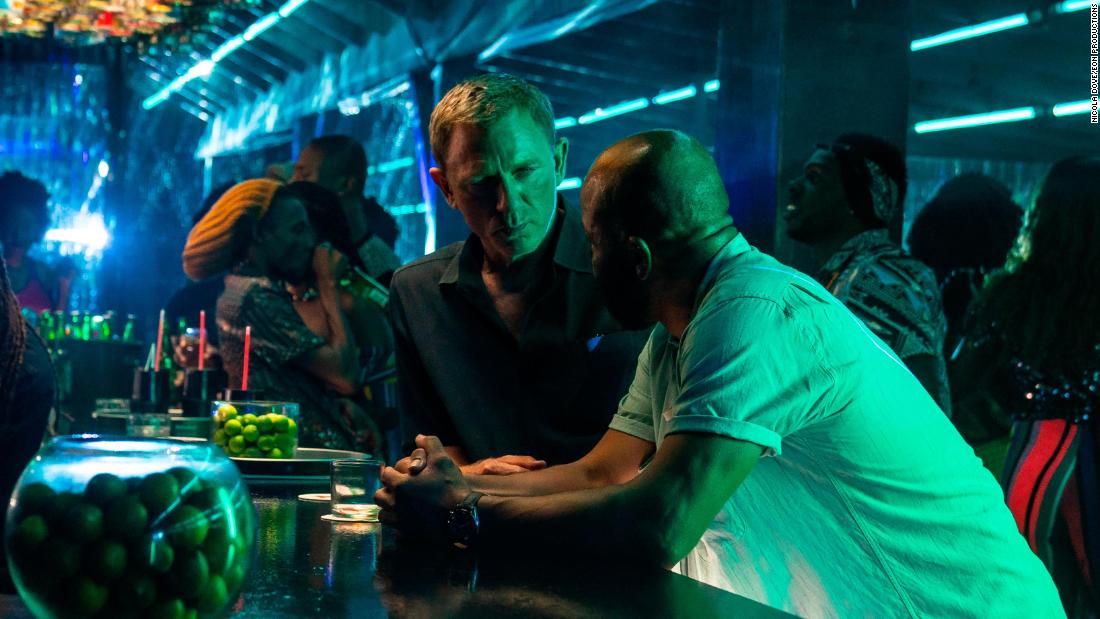 Photos: What to watch: The movies and TV shows we're most excited about"No Time To Die" (directed by Cary Joji Fukunaga) — Daniel Craig's final outing as Bond has had a rocky time of it, from director Danny Boyle bowing out and Fukunaga coming in, to Craig injuring his ankle while filming, to an explosion at Pinewood and, at last count, five different release dates. Has this made us any less excited to see it? Of course not. Let's just hope we don't have to wait any longer than October 2021.Hide Caption 12 of 27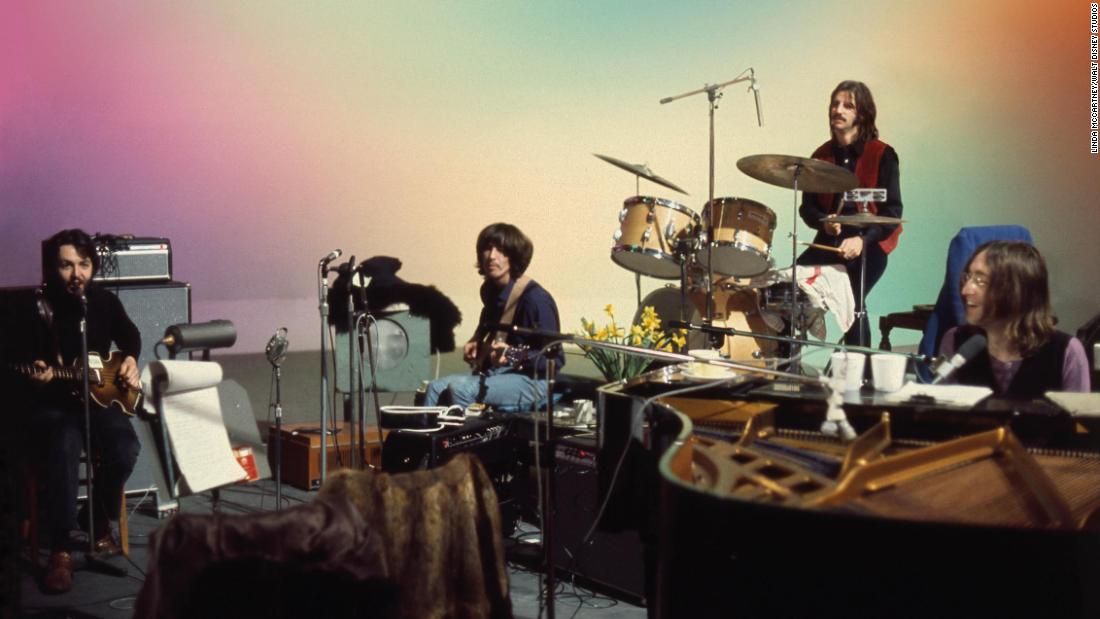 Photos: What to watch: The movies and TV shows we're most excited about"The Beatles: Get Back" (directed by Peter Jackson) — Somehow there were 60 hours of unseen Beatles video and 150 hours of unheard audio out in the world, and that's what Peter Jackson has tapped for this intimate account of the band preparing for their first live gig in two years in 1969. According to the makers it will feature the Fab Four's last performance together on the rooftop of Apple HQ on London's Savile Row — and for the first time, the iconic concert will be shown in its entirety. Disney has said the film will be in cinemas in August.Hide Caption 13 of 27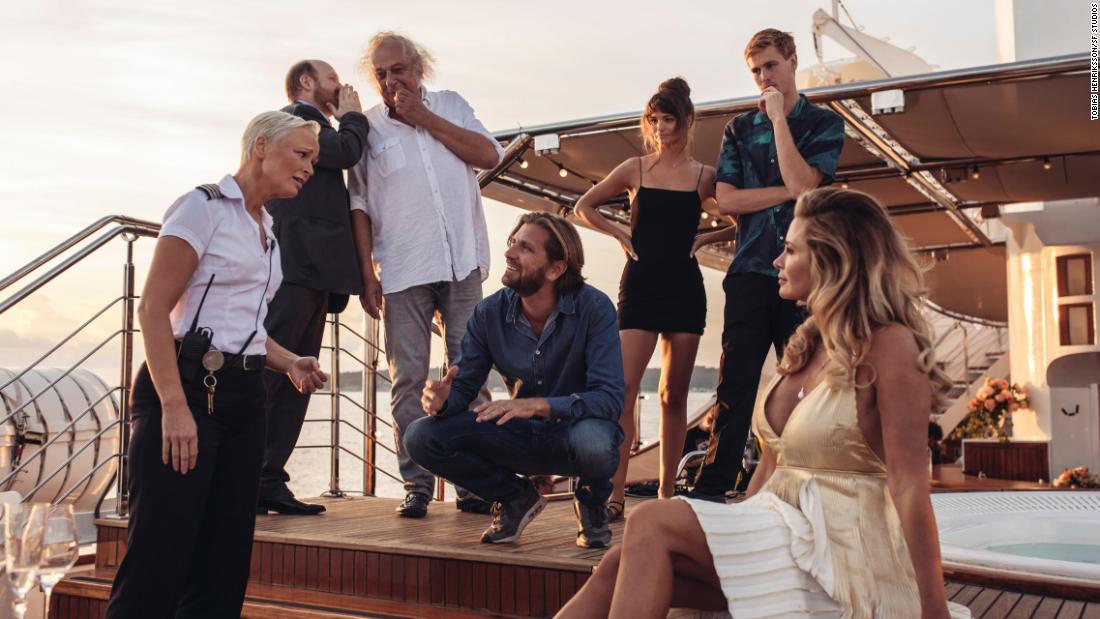 Photos: What to watch: The movies and TV shows we're most excited about"Triangle of Sadness" (directed by Ruben Östlund) — Östlund completed filming his follow-up to the Cannes Palme d'Or-winner "The Square" in Greece in November 2020. The plot sounds like a jet-setting "Lord of the Flies," following the fate of models and billionaires aboard a yacht that sinks, dumping them on a deserted island. Starring Woody Harrelson, Harris Dickinson and Charlbi Dean, we're expecting another biting satire from the Swedish director (pictured center, with cast).Hide Caption 14 of 27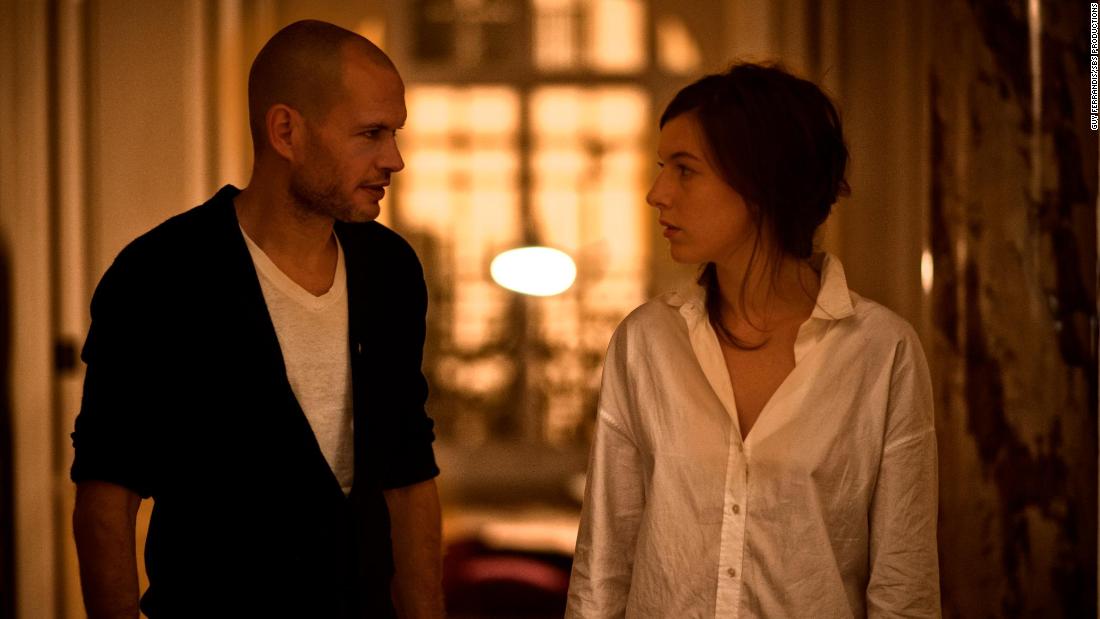 Photos: What to watch: The movies and TV shows we're most excited about"Ahed's Knee" (directed by Nadav Lapid) — Lapid (pictured left on the set of 2019 Berlin Film Festival Golden Bear-winner "Synonyms") returns with what is reportedly a semi-autobiographical movie. Set in a remote desert village, it centers on an Israeli filmmaker caught in dual battles, "against the death of freedom" and "the death of a mother." Said to be in post-production.Hide Caption 15 of 27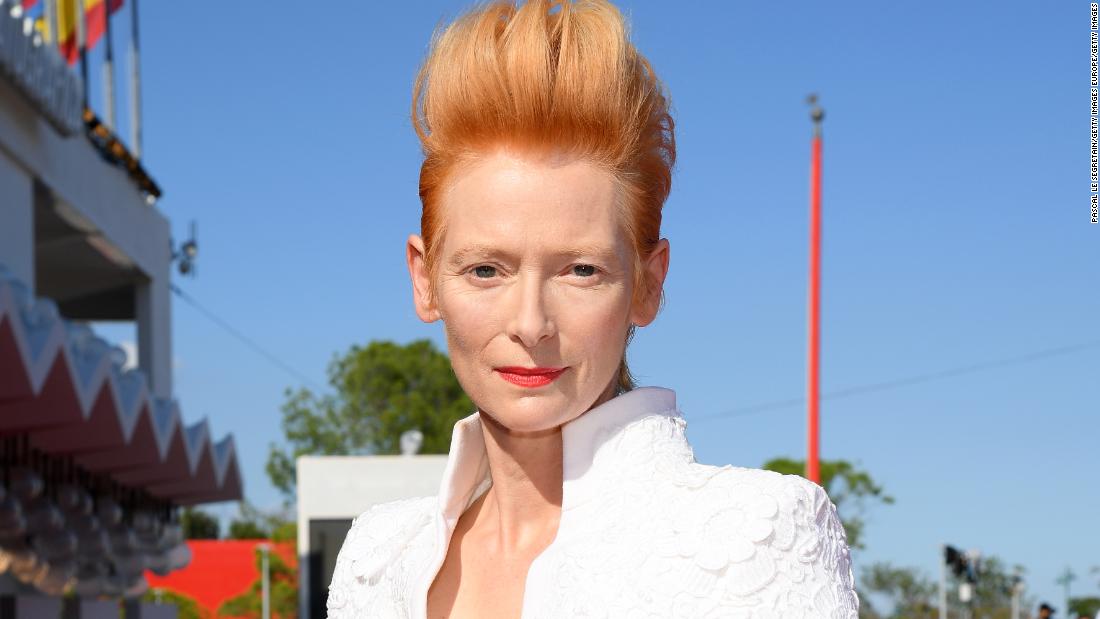 Photos: What to watch: The movies and TV shows we're most excited about"Memoria" (directed by Apichatpong Weerasethakul) — Weerasethakul, a Palme d'Or winner at Cannes for 2010's "Uncle Boonmee Who Can Recall His Past Lives," returns with Tilda Swinton (pictured) as his star in a project that's as opaque as it is intriguing for fans of the Thai director's work. Swinton plays a Scottish orchid farmer in Colombia who is tormented by bangs in the night. It's the first feature the director has filmed outside of Thailand; we're excited to see what shape his unique brand of visual poetry finds abroad. Signs suggest this will premiere at Cannes if it goes ahead.Hide Caption 16 of 27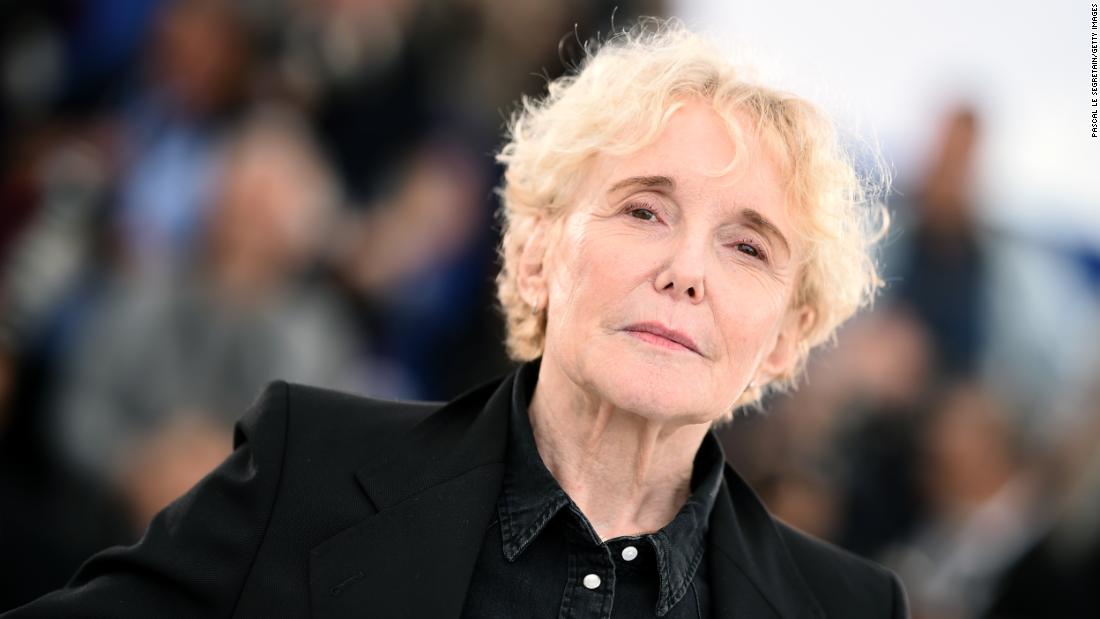 Photos: What to watch: The movies and TV shows we're most excited about"Fire" (directed by Claire Denis) — Denis (pictured) put her adaptation of "The Stars at Noon" (starring Robert Pattinson and Margaret Qualley) on the backburner due to the pandemic, and moved on to "Fire," starring Juliet Binoche and Vincent Lindon. The film is reportedly about a love triangle involving a woman caught between her partner and his best friend. Denis and Binoche worked together on "High Life" and "Let the Sunshine In," while Denis' protégé Mati Diop steps back in front of the camera after her 2019 Cannes winning directorial debut "Atlantics."Hide Caption 17 of 27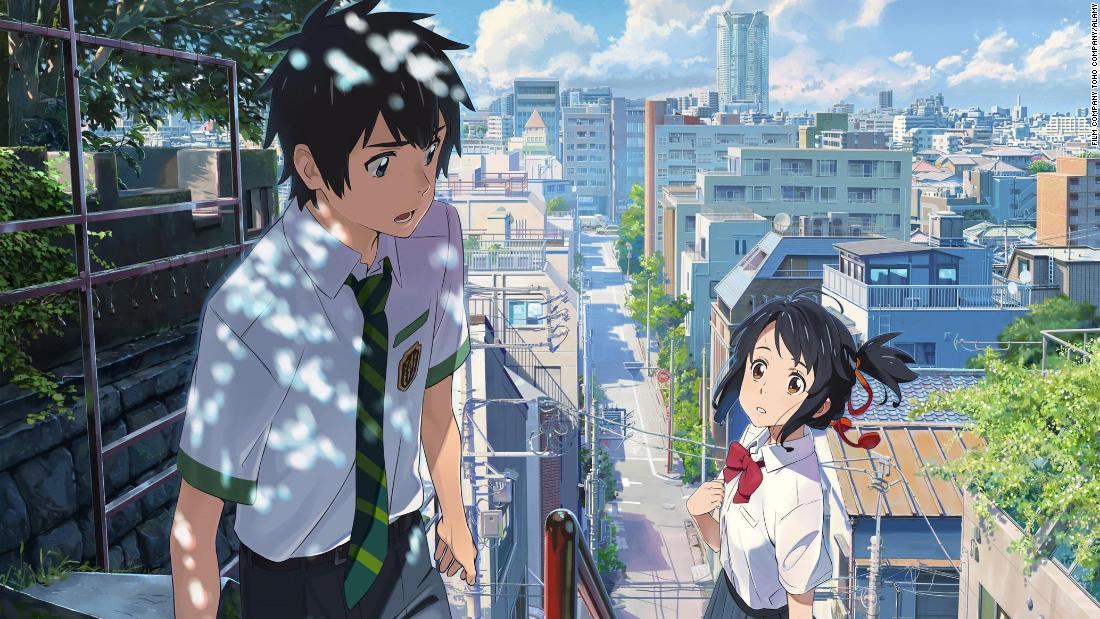 Photos: What to watch: The movies and TV shows we're most excited about"Your Name" (directed by Lee Isaac Chung) — One of the most celebrated anime films in recent years is getting a live action remake by one of this year's most acclaimed directors. Makoto Shinkai's 2016 body-swap romance (pictured) will be reimagined by Chung, the writer/director of "Minari," with J.J. Abrams producing. The beloved original grossed a whopping $234 million in Japan, so no doubt there are great expectations attached to this remake.Hide Caption 18 of 27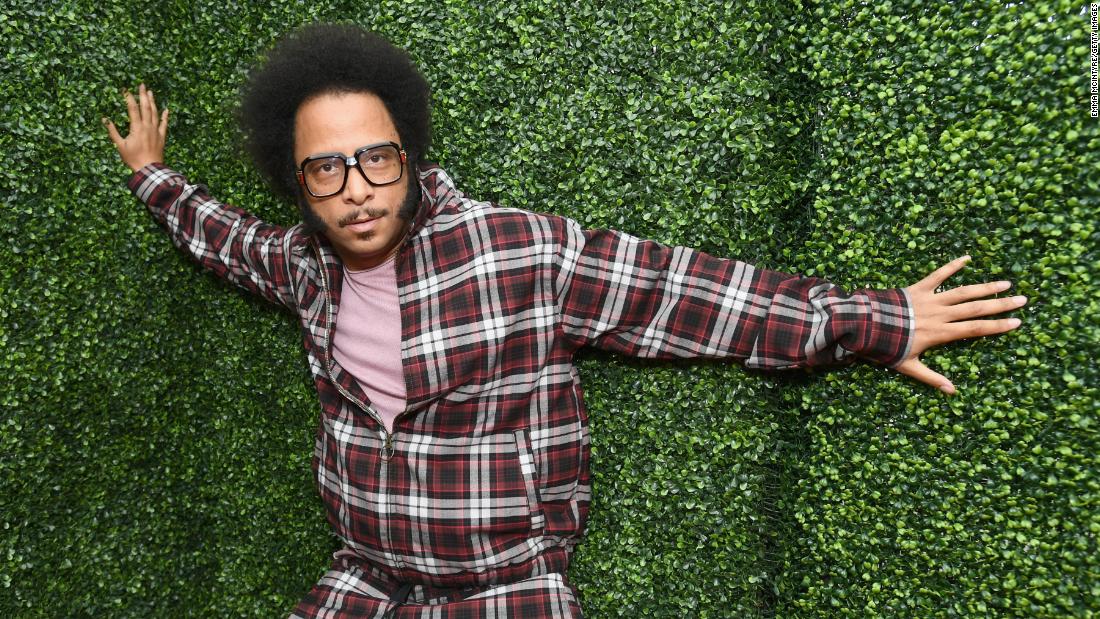 Photos: What to watch: The movies and TV shows we're most excited about"I'm a Virgo" (directed by Boots Riley) — Boots Riley (pictured) directing Jharrel Jerome ("When They See Us," "Moonlight") sounds like a delightful combination, while the concept behind this Amazon series looks to be totally off the wall. A coming of age story about a 13-foot-tall Black man living in Oakland, California, "this show will either have me lauded or banned," Riley has joked. We know what a provocateur the director can be (see his debut "Sorry to Bother You"), so expect someone — maybe everyone? — will get skewered. Hide Caption 19 of 27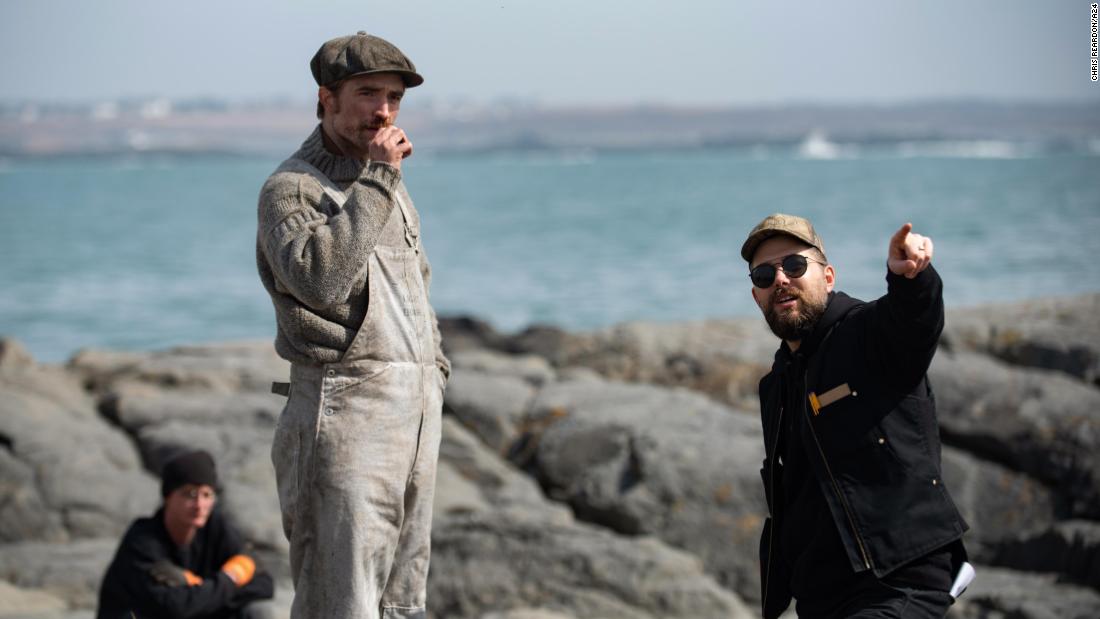 Photos: What to watch: The movies and TV shows we're most excited about"The Northman" (directed by Robert Eggers) — After sending Willem Dafoe and Robert Pattinson to watery hell in "The Lighthouse," Eggers (pictured right, with Pattinson on the set) has an epic on his hands with 10th century Icelandic thriller "The Northman." Eggers reunites with Dafoe and Anya Taylor-Joy ("The Witch"), and Nicole Kidman, Ethan Hawke and Björk join the party, with Alexander Skarsgard leading as a prince out for revenge. Production wrapped last December, and soundbites from the cast suggest awe and terror — so just another day at the office for Eggers then.Hide Caption 20 of 27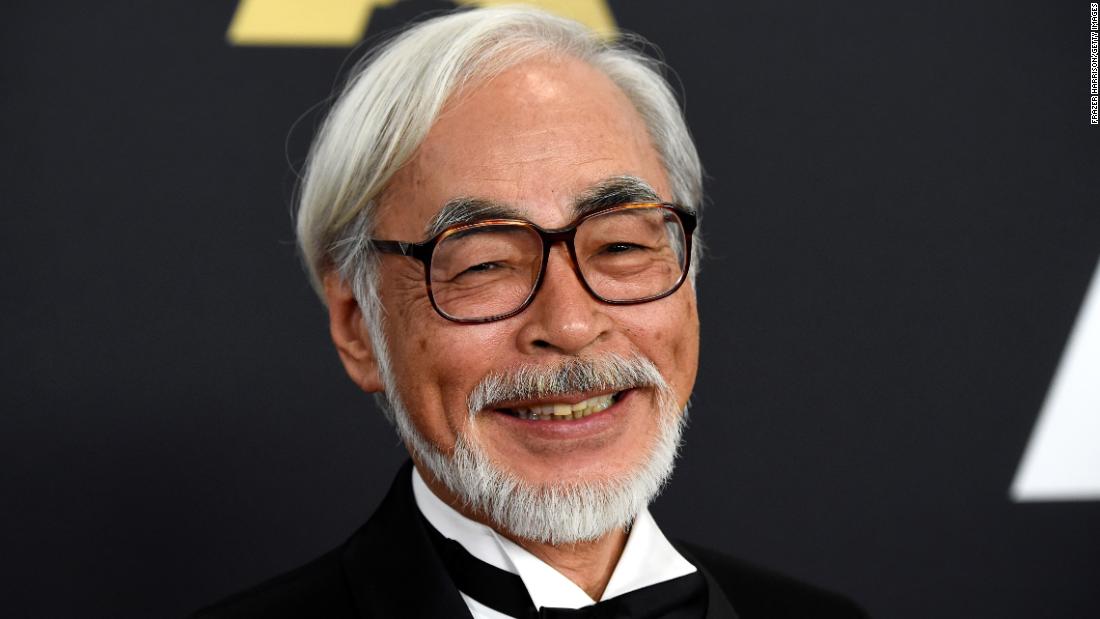 Photos: What to watch: The movies and TV shows we're most excited about"How Do You Live?" (directed by Hayao Miyazaki) — Studio Ghibli co-founder Miyazaki retired in 2013 but like a cuddly Michael Corleone, he was pulled back in. Reportedly Miyazaki's motivation was to make a film for his grandson. If "How Do You Live?" sticks to the source text, Yoshino Genzaburo's 1937 novel, it will follow the spiritual journey of a teenage boy who moves in with his uncle after his father's death. In 2020, the film's producer said he hoped it would be finished "in the next three years," so it's still a way off. Bring tissues; we're expecting tears.Hide Caption 21 of 27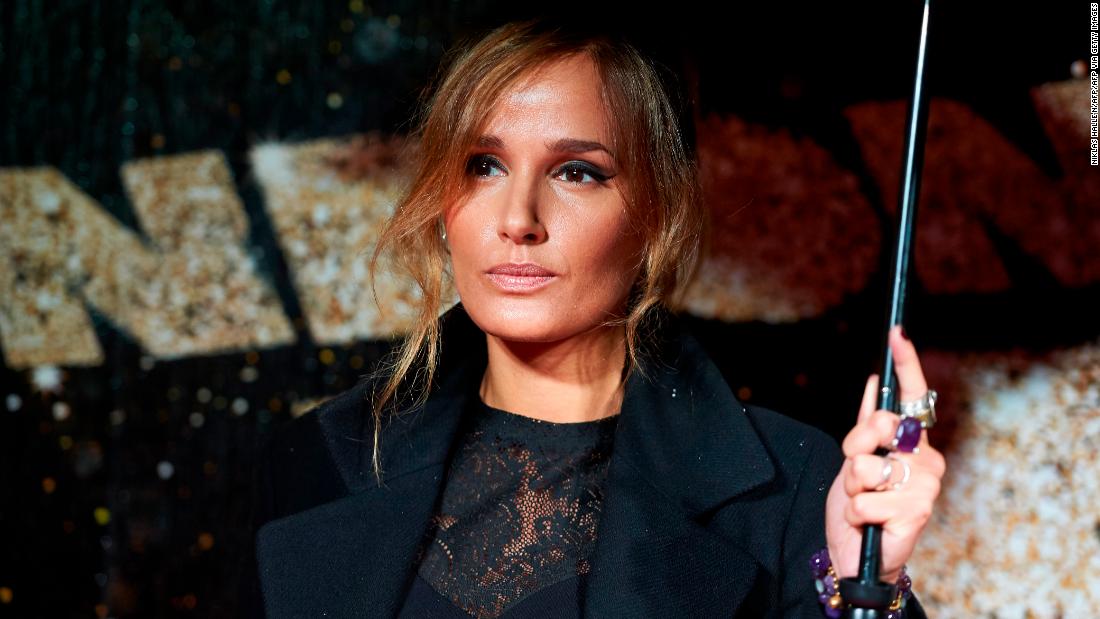 Photos: What to watch: The movies and TV shows we're most excited about"Titane" (directed by Julia Ducournau) — French director Ducournau (pictured) spiked the coming of age formula with a dose of cannibalism in 2016's "Raw," and since then we've been waiting with bated breath. "Titane" is said to begin with a young man reappearing after 10 years — much to the relief of his parents, but he arrives just as questions emerge about a string of murders. Neon bought US rights to Ducournau's second feature in 2019 and it was in post-production this January. Hide Caption 22 of 27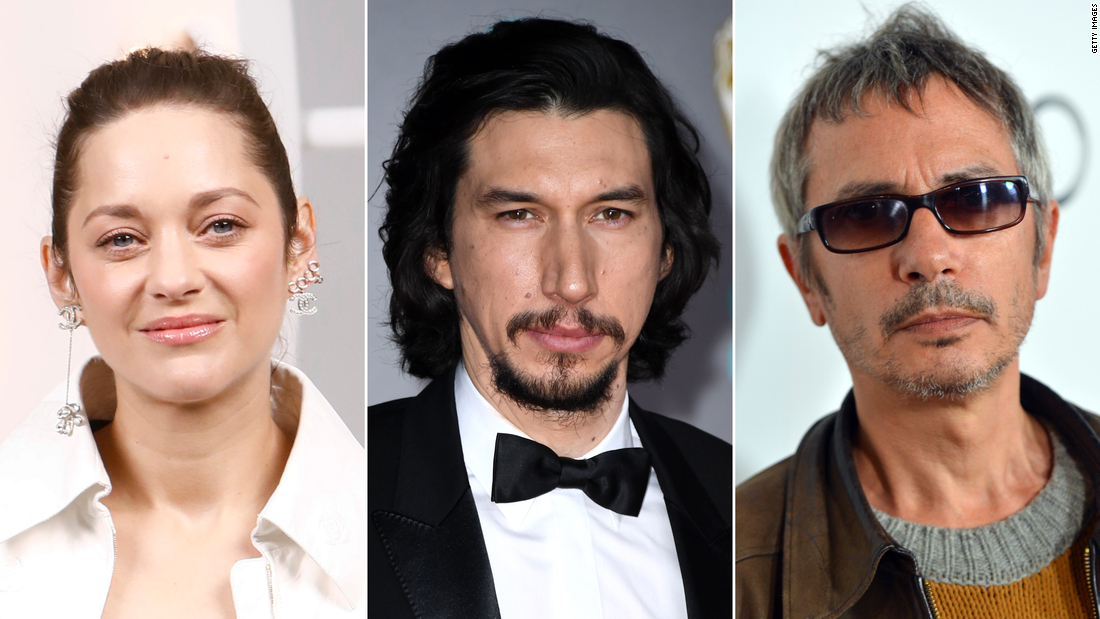 Photos: What to watch: The movies and TV shows we're most excited about"Annette" (directed by Leos Carax) — Carax (pictured right) hasn't made a feature since 2012's indefinable, unforgettable "Holy Motors," so whatever came next was always going to be hotly anticipated. Written by US cult band Sparks and playing out nearly entirely in song, "Annette" is reportedly set in Los Angeles and features Marion Cotillard and Adam Driver as star-crossed lovers. Acquired by Amazon Studios way back in 2017, it was rumored to debut at Cannes last year, and could still make an appearance this year. The tidbits from Edgar Wright's set visit in his documentary "The Sparks Brothers" have only intrigued us further. Hide Caption 23 of 27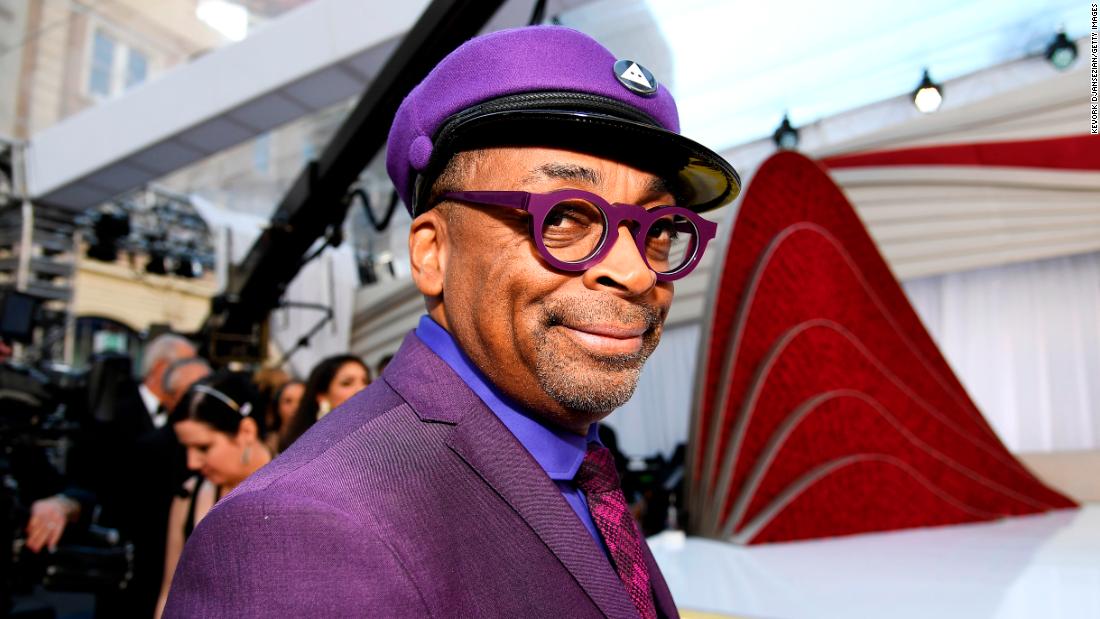 Photos: What to watch: The movies and TV shows we're most excited aboutUntitled Spike Lee Viagra musical — Lee had a big 2020 with "Da 5 Bloods" and David Byrne concert film "American Utopia" proving critical hits. His next project will be a musical about Viagra and the true events surrounding its discovery. The film's hilarious premise has some serious talent behind it; Lee is working from a screenplay co-written with artistic director of the Young Vic theater Kwame Kwei-Armah, and songs and music are by Tony award-winner Stew Stewart and nominee Heidi Rodewald. If you're feeling a little blue, this is sure to perk you up.Hide Caption 24 of 27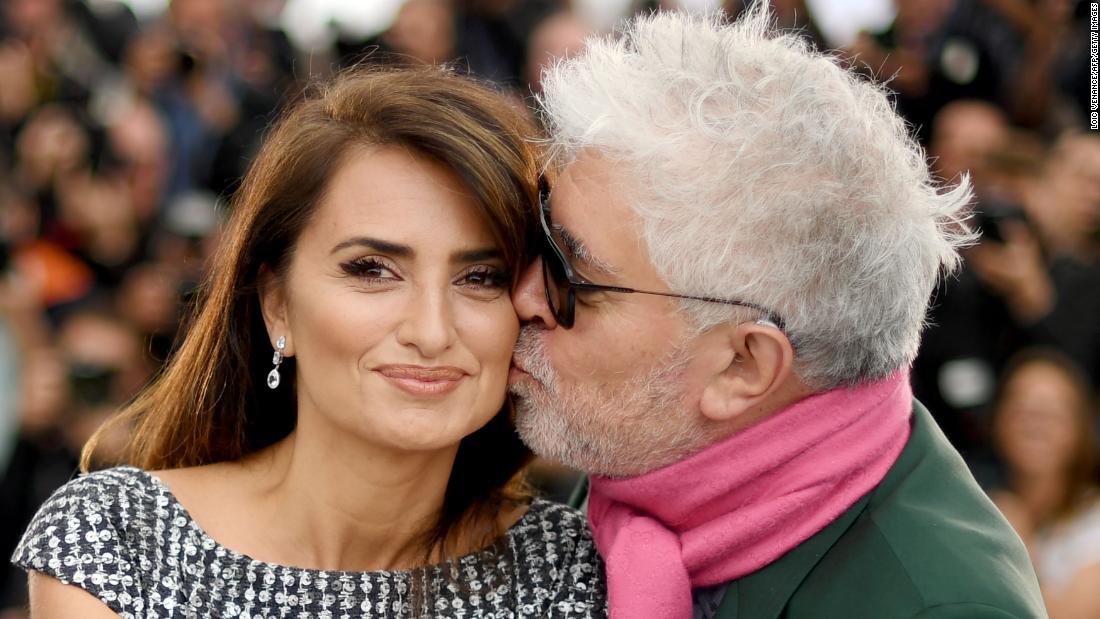 Photos: What to watch: The movies and TV shows we're most excited about"Madres paralelas" (directed by Pedro Almodóvar) — Pedro Almodóvar and Penélope Cruz reunite after the director's semi-autobiographical hit "Pain and Glory." Almodóvar has said the story is set in Madrid and tracks the parallel lives of two mothers who give birth on the same day. Filming is reportedly scheduled to begin in March.Hide Caption 25 of 27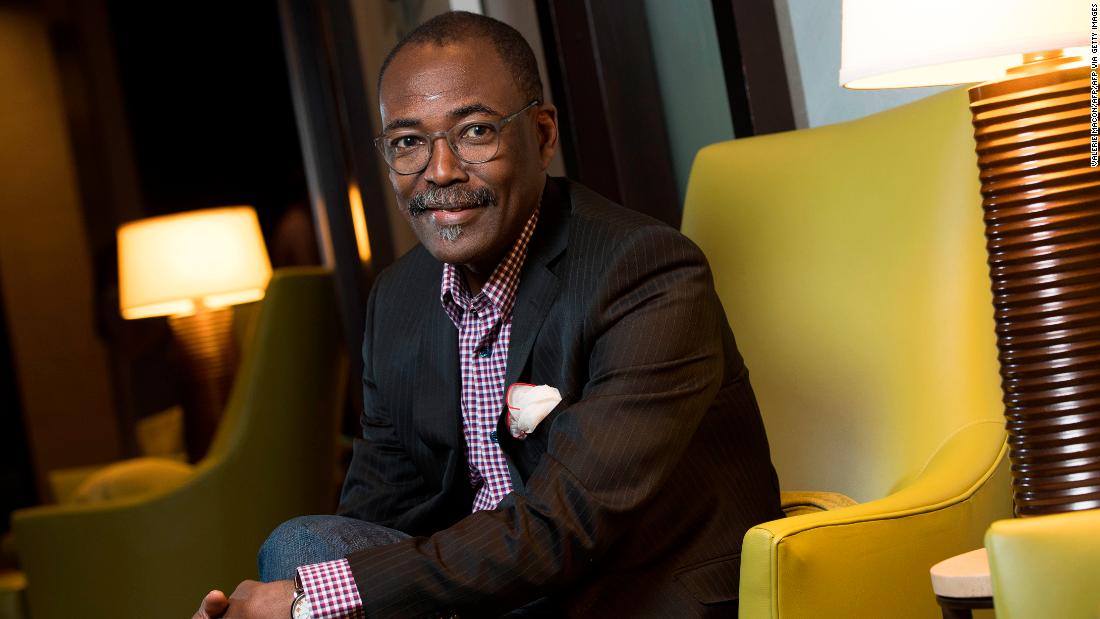 Photos: What to watch: The movies and TV shows we're most excited about"Lingui" (directed by Mahamat-Saleh Haroun) — Chad's most celebrated director returns to the country of his birth after 2017's Paris-set "A Season in France." In "Lingui," single mother Amina must help her 15-year-old daughter when she is raped and becomes pregnant, but an abortion in Islamic Chad is fraught with peril. Reportedly in post-production. Hide Caption 26 of 27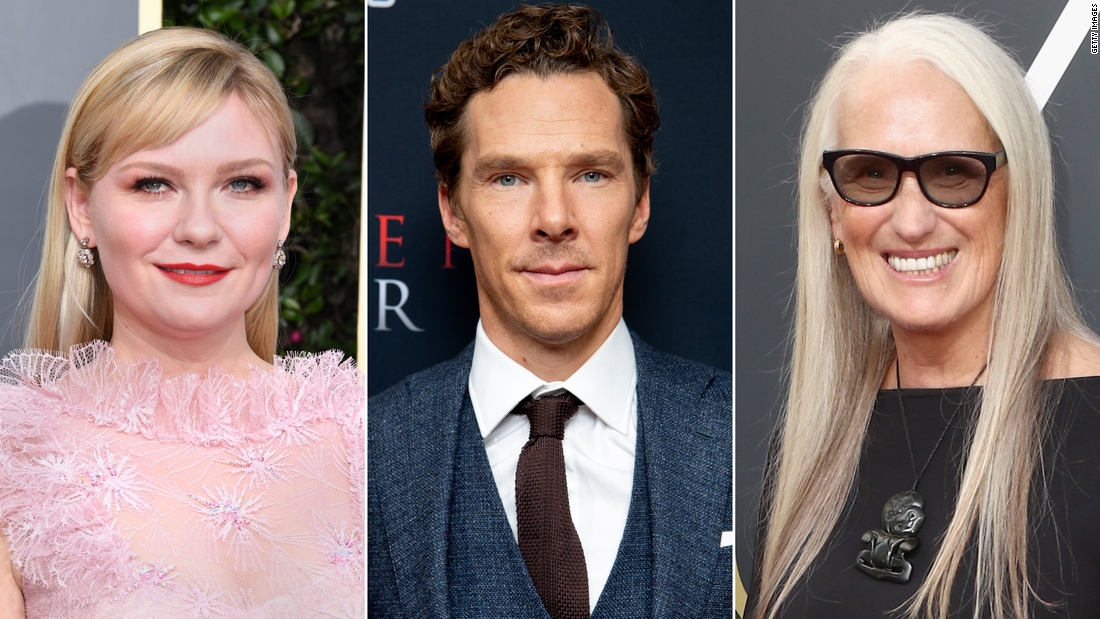 Photos: What to watch: The movies and TV shows we're most excited about"The Power of the Dog" (directed by Jane Campion) — Jane Campion (pictured right) heads to Netflix for her adaptation of Thomas Savage's 1967 novel of the same name. Starring Kirsten Dunst, Benedict Cumberbatch and Jesse Plemons, the US-set plot follows the fate of polar-opposite brothers Phil and George Burbank, and the fallout when George marries local widow Rose. Cumberbatch as sadistic brother Phil mounting a campaign against Dunst's Rose sounds like great casting for this pyschodrama. Filmed in New Zealand in 2020, it will be released by Netflix later this year.Hide Caption 27 of 27


























Source Link:
https://www.cnn.com/2021/02/23/world/life-in-a-day-2020-kevin-macdonald-interview-spc-intl/index.html
400 Bad Request
Request Header Or Cookie Too Large
Comments
comments