Javed Ali is a Towsley Policymaker in Residence at the University of Michigan's Gerald R. Ford School of Public Policy. While in government, he served in multiple roles, to include Senior Director for Counterterrorism on the Trump Administration's National Security Council from 2017 to 2018. Marcella Huber is a graduate student at the Gerald R. Ford School of Public Policy and a Lieutenant Colonel in the Air Force Reserve. The views expressed are those of the author and do not reflect the official policy or position of the US Air Force, Department of Defense, or the US Government. Read more opinion on CNN.
(CNN)As we mark the 18th anniversary of the September 11 attacks, the United States continues to face threats from a variety of terrorist adversaries. The Islamic State in Iraq and Syria (ISIS) presents one such problem, and despite the loss of its physical caliphate early this year and the significant losses it suffered on the battlefield, the next manifestation of this threat now lies in a remote corner of northeast Syria.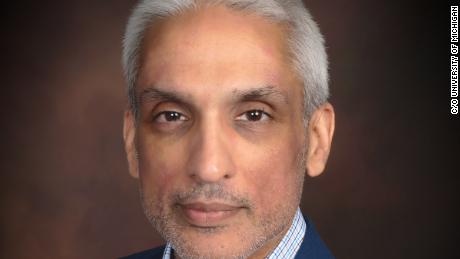 Javed Ali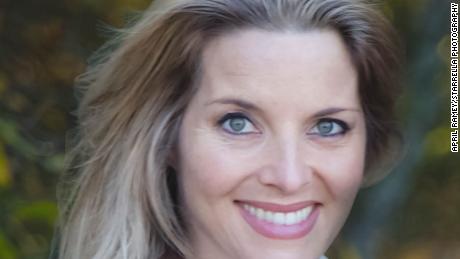 Marcella L. Huber An estimated 70,000 women and children remain detained by the US-backed Syrian Democratic Forces (SDF) in a small 1.5 square mile complex called the al-Hol camp. Within this population, there are thousands who appear to remain deeply committed to the group's ideology, to include a large number from the West. Without further attention from the United States and the international community, it is likely that a significant portion of these individuals will be further radicalized and committed to the ISIS cause, and could be an important driver to the group's recovery in face of several setbacks. As national security professionals with careers in the military and counterterrorism communities respectively, we feel now is a crucial moment for the United States to demonstrate global leadership and develop a clear strategy to deal with this complex issue. The humanitarian crisis plaguing the overcrowded camp that was intended to hold 10,000, is coupled with a national security concern that warrants increased diplomatic, judicial, counterterrorism, and intelligence collaboration from the international community. The SDF does not have the capability to manage this large pool of people and there is no clear plan to address their repatriation or rehabilitation.
EXCLUSIVE: America's top ally in Syria warns ISIS is resurging and asks for more US supportThe Trump administration's National Security Strategy explicitly prioritizes countering threats such as the one looming at al-Hol, and now is the time to put a plan into action to demonstrate US commitment since currently very little is being done. If the United States could establish a line of authority to the camp, policy stakeholders would include Departments of State and Defense for establishing diplomatic will and physical security of the camp, together with the Department of Justice to establish precedence in the prosecution of individuals affiliated with ISIS, and the Department of Homeland Security to ensure US-bound ISIS affiliates uphold repatriation agreements. The US State Department's Defeat ISIS Coalition framework could effectively marshal international partner support to encourage repatriation, reintegration, and rehabilitation support. Congressional appropriations would be crucial to the success of any policy directed to the camp. Read More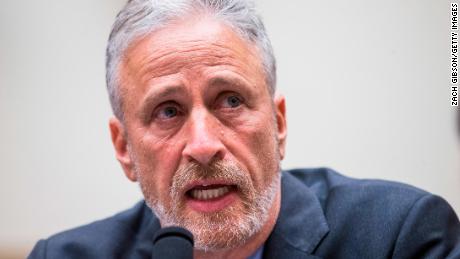 Why Jon Stewart fights for the 9/11 heroesAbsent US pressure, the international community has no appetite to intervene in the camp and most countries have adopted an ad-hoc or case-by-case approach. Whether for lack of judicial and prosecutorial standards or lack of political will, many countries have turned a blind eye to their nationals detained at al-Hol. The number of women and children from foreign fighters at al-Hol is estimated around 11,000, which speaks to the size of the repatriation challenge. A follow-on to United Nations (UN) Security Council Resolution 2714 — which was issued in 2014 regarding global efforts to combat the threat of foreign terrorist fighters — could be key to encouraging individual countries to repatriate the families of ISIS fighters. Further, partnering with Saudi Arabia on their deradicalization program might also prove beneficial for Iraqi, Syrian, and other Arab country family members — although it would have to be significantly scaled-up. Over the past two decades the United States has sacrificed blood, treasure, and resources fighting terrorist groups across the world and expanding its campaign well beyond al Qaeda and the Taliban following 9/11. Get our weekly newsletter
Sign up for CNN Opinion's new newsletter.
Join us on Twitter and Facebook
Just as al Qaeda has proven resilient despite relentless US pressure, ISIS will be a similar long-term challenge. The presence of thousands of committed ISIS supporters languishing at al-Hol could become an unprecedented terrorist incubator unless the United States and the international community rapidly mobilize to address the crisis.
Source Link:
https://www.cnn.com/2019/09/11/opinions/9-11-anniversary-counterterrorism-strategy-ali-huber/index.html
[-0.396677]
Comments
comments