Story highlightsIndia's Shiva Keshavan competing in sixth OlympicsFaced struggles for funding throughout career
New Delhi (CNN)There is a video of Olympic athlete Shiva Keshavan sledding down a winding road in the foothills of the Himalayas.
He swerves expertly around a flock of goats, dodges traffic and at one point slides underneath a truck. Bystanders rush from their houses screaming in excitement as they register what they're seeing.
Don't gain the world and lose your soul. Wisdom is better than silver and gold. #WisdomWednesday #Wisdom #Wednesday #Sports #India #LugeLove pic.twitter.com/pHyyMl9i1m
— Shiva Keshavan (@100thofasec) December 27, 2017 India's only Olympic competitor in luge in the 2018 Winter Games, Keshavan practices on the mountainous roads of northern India — not because he wants to, but because he has no choice. India does not yet have a professional luge track, nor is it likely to build one any time soon. The sport of luge originates in the mountains of Switzerland. Athletes slide down an icy track, feet first, on their backs, on a small sled without any brakes, achieving speeds of up to 140 km per hour. In the Himalayas, Keshavan achieves similar speeds on a modified sledge with wheels. Read MoreFrom Manali, a hill station in Himachal Pradesh, Keshavan became the first Indian luger in the history of the sport when he competed in his first Olympics at the age of 16 in 1998. Since then, Keshavan has gone on to build a career in luge, despite not receiving much in the way of funding or structural support from India's Olympic Association. Now, with the help of a variety of sponsors, Keshavan is preparing for his sixth, and likely last Olympics. Four years ago he finished 37th of 39 competitors.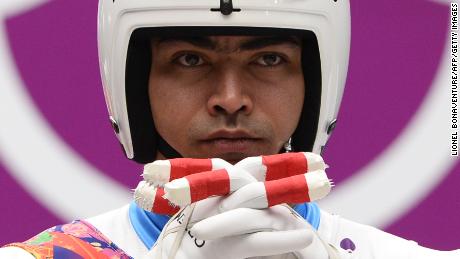 Keshavan made his Olympic debut as a 16-year-old in Nagano in 1998.The high cost of entryThere's a sense that Keshavan is very much in the mold of David going up against Goliath."In sports, the person with the team with the most prepared athletes they win, there's very little innate, inborn talent," he tells CNN. "I'm competing against people with a 10-member staff. And me in my 20 years, I've only had a part-time coach."It also hasn't been cheap fulfilling his sporting ambitions.The 36-year-old Keshavan runs both a seasonal Italian restaurant with his parents — his mother is Italian — and a guest house in his home town of Manali to help support his Olympic dream. His wife has become his manager, marketer and fundraiser.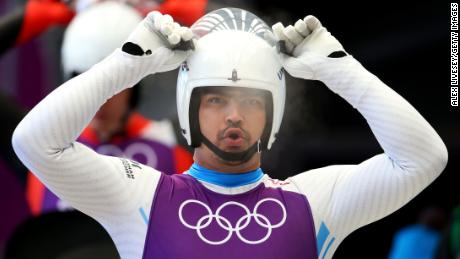 Keshavan oftens trains on a sled with wheels down Himalayan roads in India.Twitter pleaWhile India is home to part of the Himalayan range, winter sports remain a niche interest and receive little attention from the general public. Such is the country's indifference to winter sports that when Keshavan first set out to qualify for the Olympics in the late 90s, there wasn't even a formal means of applying to receive government funding, as the Luge Association wasn't formally recognized by the Ministry of Youth Affairs and Sports.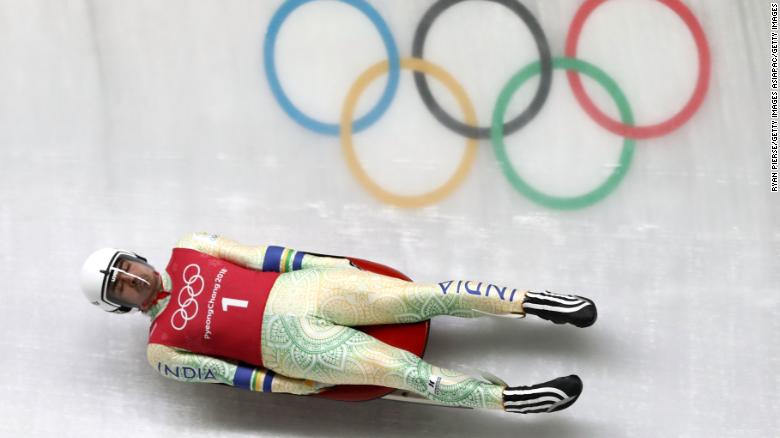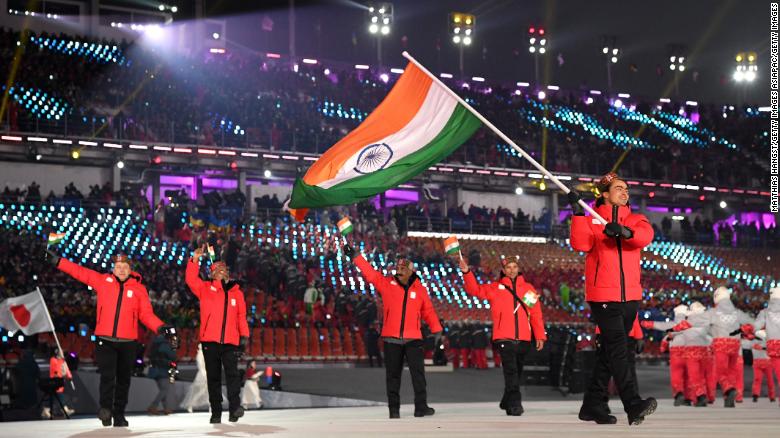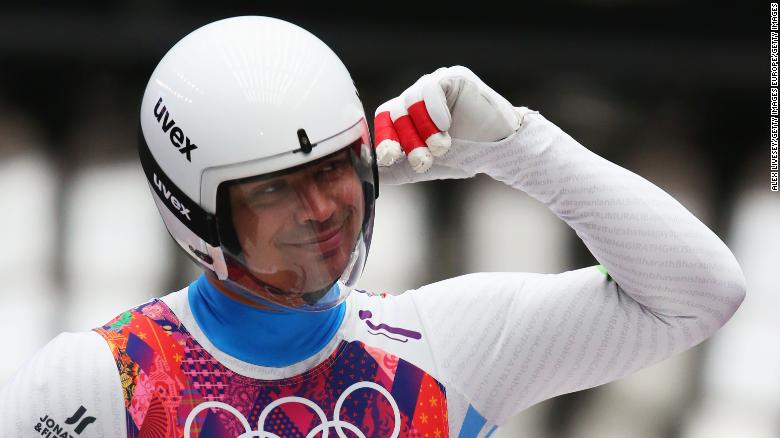 Things haven't improved much since. In late 2017, with qualifying for the PyeongChang Games drawing to a close, Keshavan needed to compete in just two more events in order to book his spot. But he couldn't afford to buy the plane tickets. "I was supposed to be going to Olympic qualifying events in the US, and I'm maxed out on my cards," he said.According to Keshavan, it costs roughly $100,000 per year to train for the Olympics. And that's before the cost of equipment is factored in. A basic sledge costs $5,000, says Keshavan, though it's not uncommon for elite teams to spend significantly more. Keshavan had applied for Indian government funding in April, but to no avail. Desperate, and with the time to the qualifying event ticking down, he publicly called out the country's sports ministry on Twitter. The government later issued Keshavan with enough money to travel to the US events, ensuring his qualification.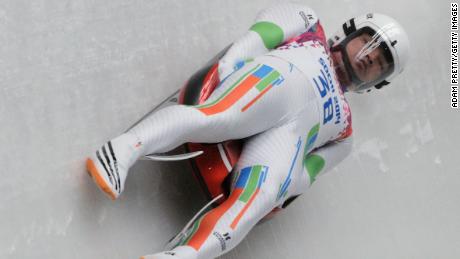 Keshavan got into luge as a youngster after a European coach held tryouts in his town.Struggles and challengesKeshavan was recruited to the sport at a young age, after a European luge coach, who had traveled to India with the idea of expanding the sport beyond its traditional alpine strongholds, spotted a teenage Keshavan at one of the tryouts. Ujjwal Munjal, the director of Hero Electronix, one of Keshavan's sponsors, says the 36-year-old Indian remains as determined today as he was when he first took up the sport 20 years ago."Any other person would have given up a long time ago in spite of all the struggles and challenges he's had, whether it be financial, infrastructure, whether it be just the general environment," said Munjal. "He's put everything on the line and spent the last 20 years pursuing his dream."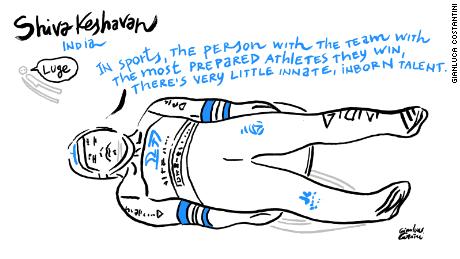 The funding and infrastructure obstacles have not kept Keshavan from winning races, in fact, it's quite the opposite. Keshavan has won 11 medals in international competitions, with the most recent one coming in December 2017 at the Asian Luge Championships, where he won gold.The funding shortfalls facing Indian athletes are reflective of structural problems at a governmental level, says Keshavan. "(The Indian sports ministry is) mainly run by people with no background in sports," says Keshavan, though he admits this could soon change.In September 2017 Rajyavardhan Rathore, an Olympic medalist in shooting, was appointed the head of the Indian Ministry of Youth Affairs and Sports.Keshavan believes the appointment will have a "huge impact" on sports, especially those outside the mainstream. "It's kind of a turning point for sports in India," says Keshavan."I've been lucky enough to live my passion and follow my passion and I've been able to survive doing it and I think that's it, that's what gives me that satisfaction."
Source Link:
http://cnn.it/2BRPWo2
[0.105688]
Comments
comments