(CNN)Riversimple, a small independent car manufacturer in rural Wales, is taking a bet that hydrogen vehicles will play a key part in the future of transport.
Former auto engineer Hugo Spowers swore off working with petrol engines 15 years ago when he began toying with the idea of building hydrogen-powered vehicles. Spowers was determined to devise a fundamentally new solution to address the problems associated with carbon emissions."We've got to move beyond trying to make combustion engines a little bit less bad," he tells CNN. "Because after all, being a little bit less unsustainable is still not sustainable." The result is a hand-built, aerodynamic car called Rasa that weighs just 580 kilograms — 40 kilograms more than just the battery of a Tesla Model S. Read MoreIts name comes from the Latin "tabula rasa," which means "clean slate," a nod to the clean hydrogen technology and how Spowers and his team designed a radically different type of car from scratch.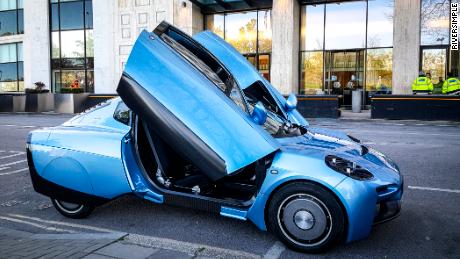 The Rasa chassis is made from lightweight carbon fiber monocoque. The odd-looking two-seater with butterfly doors takes three minutes to refuel, has a 500 kilometer range, a top speed of 96km/hour, and the only tail pipe emission is water. By comparison, a battery electric vehicle takes much longer to recharge and can run flat after 250 kilometers for cars like the Nissan Leaf or 550 kilometers for the latest Tesla Model S.The Rasa has a motor in each of its four wheels, powered by hydrogen running through a fuel cell. When the hydrogen combines with oxygen it produces electricity to power the motors, as well as water as a byproduct. The car also has its own "super capacitors" to capture kinetic energy from braking as electricity, and convert it into power to assist with acceleration.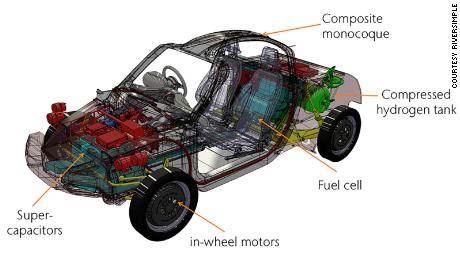 The Rasa's hydrogen fuel cell produces 8.5 kW of electrical power.Creating a marketEarly next year Riversimple will trial 20 Rasa vehicles in Monmouthshire, a county in south east Wales. The idea is to have a single hydrogen filling station in Abergavenny, a central town in the area. "We're trying to create a movement to bring this to market at a local level," says Spowers. "You can create a market for a car with just a single filling station." The Rasa is designed to be used as a runabout within a 40-kilometer radius, and Spowers estimates the average driver would typically re-fuel once a week.However, Riversimple doesn't intend to sell its cars. Instead, it is promoting a "sale of service" model where, much like a cell phone contract, the customer pays a monthly fee for the car, maintenance, insurance and fuel, at roughly the same cost of ownership as a Volkswagen Golf. But don't expect to see hydrogen cars popping up all over the place just yet.The biggest barriers for hydrogen cars include a lack of infrastructure and an enthusiasm for battery electric vehicles, according to automotive journalist and clean-tech enthusiast Richard Sutton. "Until the refueling infrastructure exists for hydrogen, then it will always be a bit part player compared to battery electric," says Sutton. "But that's set to change."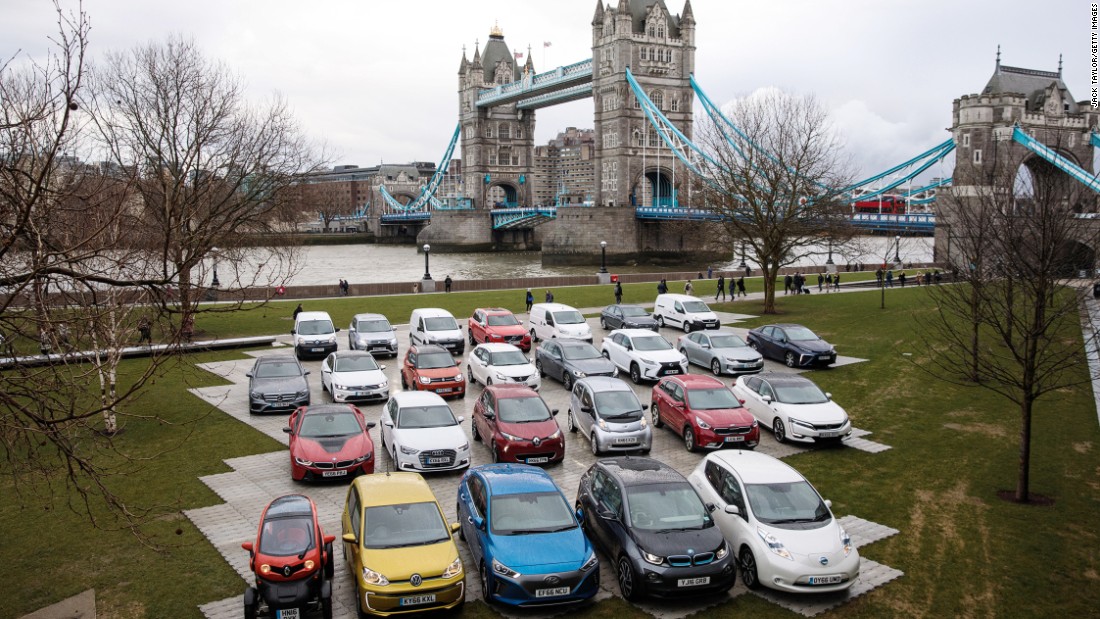 Photos: Air, algae and other alternative fuelsAlternatively fueled vehicles – There's a lot of buzz around electric, hybrid, and hydrogen cars at the moment — but what else is out there to power your vehicle? Flick through the slideshow to find out.Hide Caption 1 of 14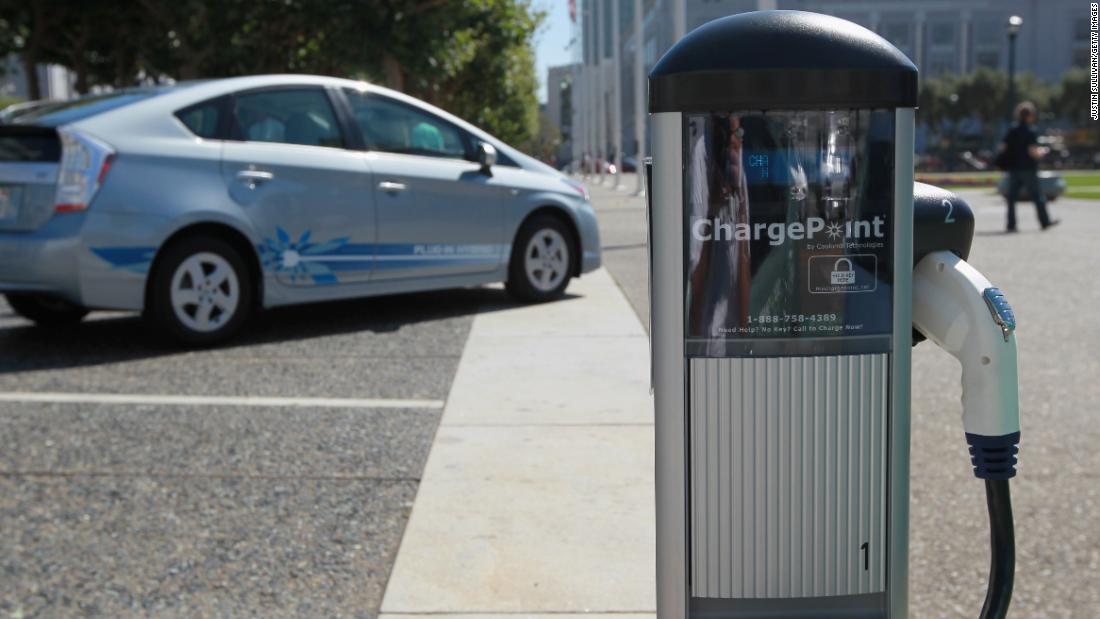 Photos: Air, algae and other alternative fuelsHybrid – When it comes to clean technology, hybrid cars currently rule the roads. Gasoline-electric hybrid cars rely on both a gas engine and a battery to provide power, whereas others require a plug in every now and then to reboot.Toyota leads sales, with more than 10 million Lexus and Toyota hybrid vehicles sold worldwide according to the company.Hide Caption 2 of 14
Photos: Air, algae and other alternative fuelsElectric – Electric cars are ramping up production with more than 2 million electric cars on the road globally in 2016, and over 750,000 units sold over the year, according to the Global EV Outlook 2017 report. Hide Caption 3 of 14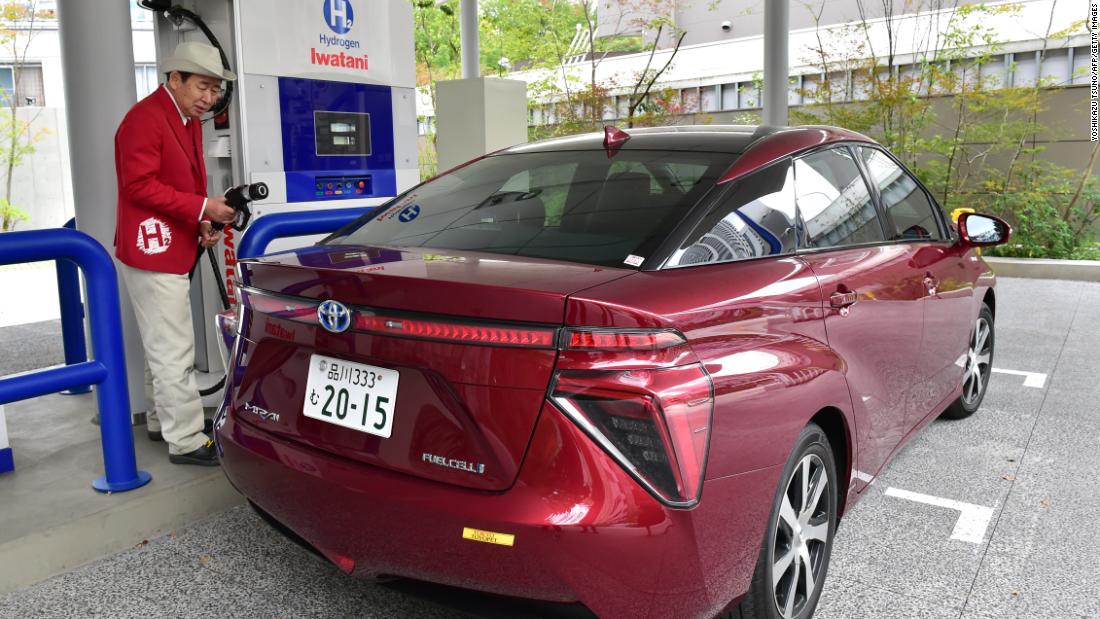 Photos: Air, algae and other alternative fuelsHydrogen – While hydrogen fuel cell technology continues to develop, there are only approximately 7,000 hydrogen fuel cell vehicles on the roads, according to the Hydrogen Council. This figure is expected to reach 10,000 by early 2018. Three popular models include the Toyota Mirai (pictured,) Hyundai Tucson FCEV and Honda Clarity.Hide Caption 4 of 14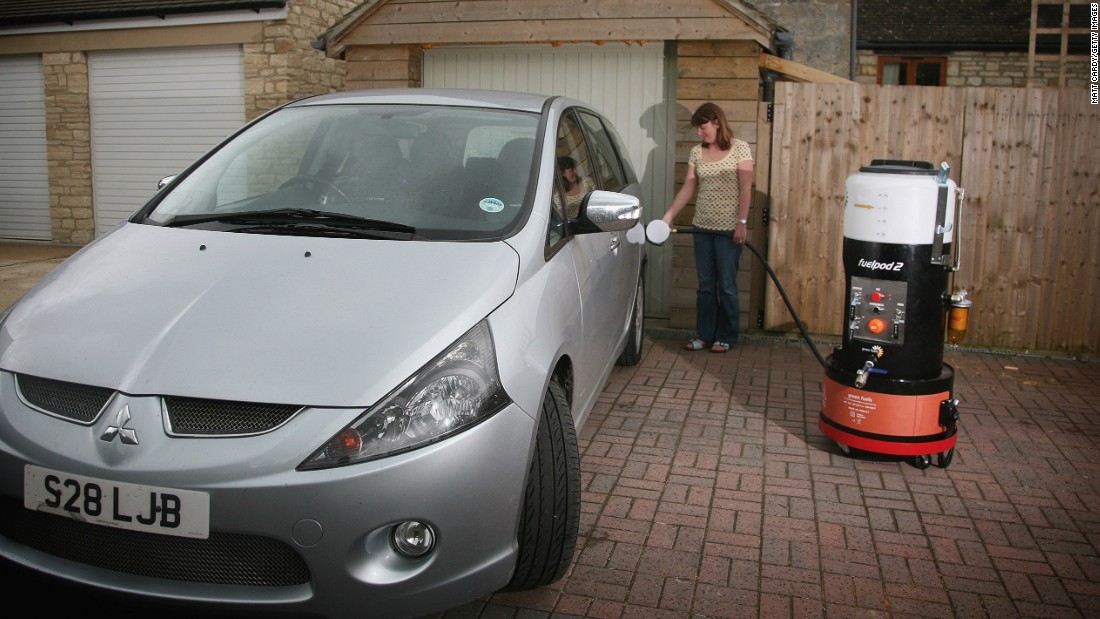 Photos: Air, algae and other alternative fuelsCooking oil – Another popular fuel, biodiesel, is made by combining almost any oil or fat — from rapseed and canola oil to animal fats or recycled restaurant grease — with an alcohol such as ethanol or methanol. In the UK, the government permits drivers to make 2,500 liters per year without paying duty.Hide Caption 5 of 14
Photos: Air, algae and other alternative fuelsEthanol – Ethanol (alcohol) can be made from biomass such as corn or sugarcane, or non-food material such as switchgrass, wood chips or municipal waste.The United States is the world's top ethanol fuel producer with 15,329 millions of gallons produced in 2016, followed by Brazil with 7,295 millions of gallons. Most cars in Brazil are built to run on both petrol and sugarcane-based ethanol.Hide Caption 6 of 14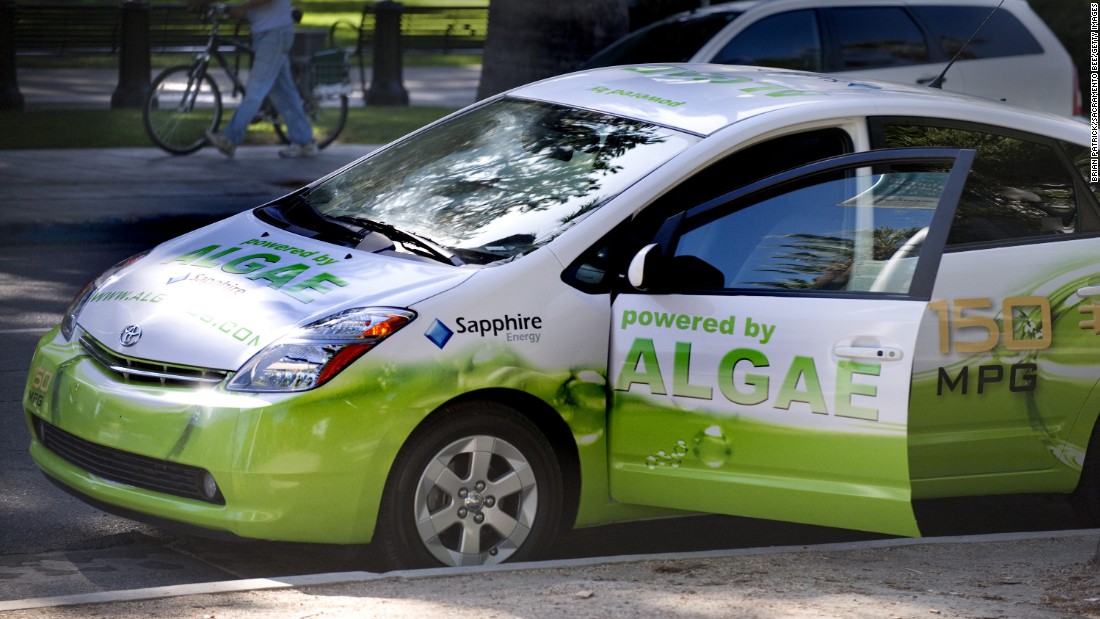 Photos: Air, algae and other alternative fuelsAlgae – Algae are small aquatic organisms that produce energy from carbon dioxide and sunlight and store it in the form of oil. This can be converted into biodiesel.This modified Toyota Prius — known as The Algaeus — runs on electricity and biofuels made from algae. Hide Caption 7 of 14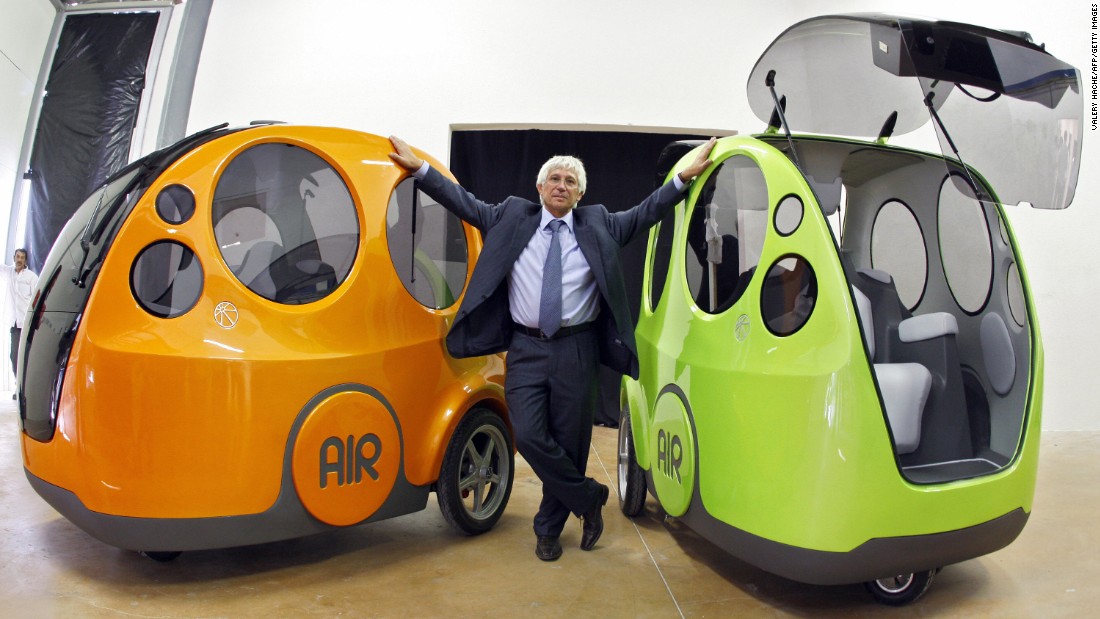 Photos: Air, algae and other alternative fuelsAir – These AIRPod One prototypes are powered by compressed air, driven by joystick, and can be refilled like a gasoline car at compressed air stations. Plans for the AIRPod, created by Guy Negre (pictured) head of MDI, have been in the works for two decades, and it is expected to be on the market later this year. Hide Caption 8 of 14
Photos: Air, algae and other alternative fuelsChocolate and vegetable oil – This British-built "WorldFirst Formula 3 racing car" has a biodiesel engine configured to run on fuel derived from chocolate and vegetable oil. The bodywork, steering wheel and seats are made from various vegetable fibers mixed with resin.The racing car is 95% biodegradable and can still do 200 km/h around corners. It was unveiled by researchers from Warwick University in 2009.Hide Caption 9 of 14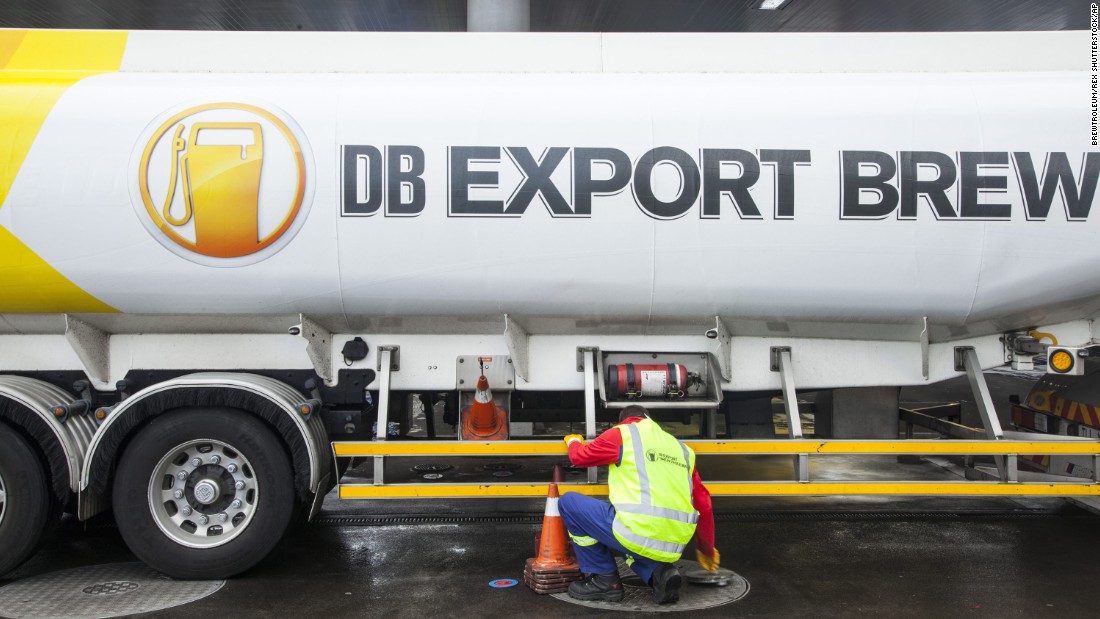 Photos: Air, algae and other alternative fuelsBeer – New Zealand became the first country in the world to fuel cars using yeast left over from brewing beer in 2015.The biofuel, called Brewtroluem, is made by a brewery in New Zealand called DB Export. Hide Caption 10 of 14
Photos: Air, algae and other alternative fuelsSolar – While you won't find many commercial solar cars on the road, people have been building their own models — and racing them — since 1987.Teams from across the globe compete in the World Solar Challenge – a 3,000 km solar-powered vehicle race between Darwin and Adelaide. A Dutch car, Nuna 9, (pictured) won the race this year, traveling at an average speed of 81.2kmh.Hide Caption 11 of 14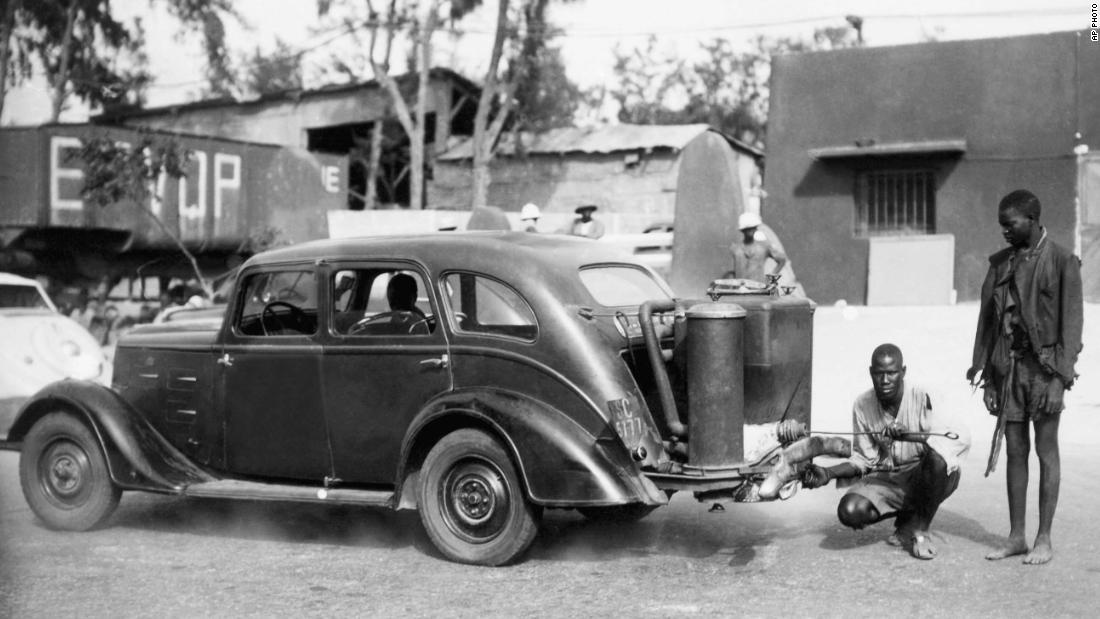 Photos: Air, algae and other alternative fuelsCharcoal – When gasoline imports ceased in Senegal in the 1940s, people had to improvise. Pictured here are two Senegalese men stoking a charcoal-burning automobile called the "Gas-o-gene" in 1942. Hide Caption 12 of 14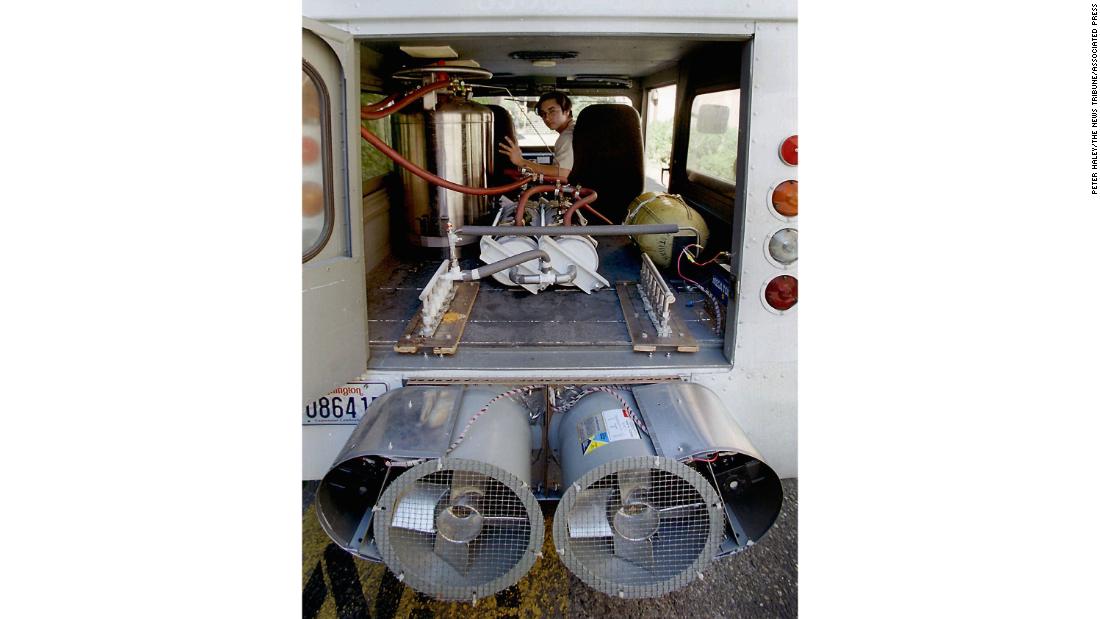 Photos: Air, algae and other alternative fuelsLiquid nitrogen – This liquid nitrogen-powered vehicle has an insulated tank to hold the liquid nitrogen and two fans at the rear of the vehicle that draw air through heat exchangers. Once the high-pressure nitrogen reaches room temperature it drives a piston engine in the front of the vehicle. It was built at the Department of Aeronautics and Astronautics at the University of Washington in 1997. Hide Caption 13 of 14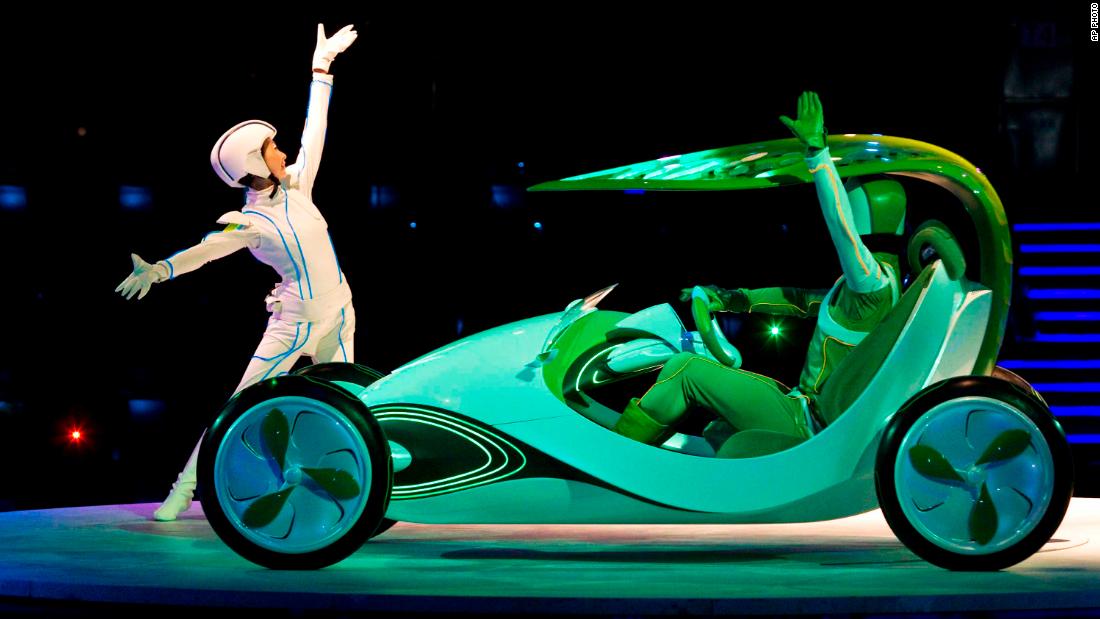 Photos: Air, algae and other alternative fuelsWind – The Ye Zi, or Leaf, concept car is fitted with solar panels on the roof, while tiny wind turbines on the wheels top up its batteries. The experimental Chinese car looks like a praying mantis on wheels and was developed by Shanghai Automotive Group Co in 2010. It hasn't made it beyond the concept stage.Hide Caption 14 of 14












The current climate for hydrogen vehiclesThere are currently fewer than 300 refueling stations around the world, according to the Hydrogen Council, a global advocacy group of energy, transport and industrial companies.Globally there are only about 7,000 hydrogen fuel cell vehicles on the road, compared to an estimated 2 million electric vehicles, as per the Global EV Outlook 2017 report. "We will soon reach 10,000 hydrogen fuel cell electric vehicles deployed worldwide, which is still relatively small numbers, but we need to realize that two years ago we were still talking about 300 vehicles," says Air Liquide and Hydrogen Council representative Erwin Penfornis. Japan is the biggest market for hydrogen cars, and is home to just under 100 hydrogen filling stations.But production is limited, even for big commercial players like Toyota. The company produces approximately 3,000 hydrogen-powered Mirai cars each year, according to Toyota Group manager Jean-Yves Jault.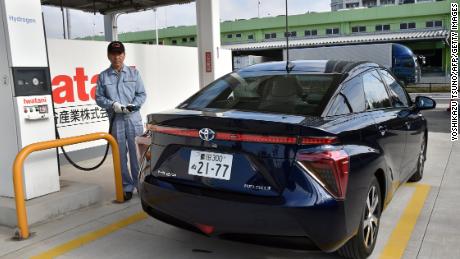 The Toyota Mirai, pictured at a hydrogen station in Tokyo, has a range of 650 kilometers."If a company like Toyota brings something like this to market it's kind of a signal to the energy companies and governments who have to make the investments into the infrastructure to start doing so," Jault tells CNN. "It's a chicken and egg issue, and the Mirai was our contribution to try and break that catch 22." While Toyota is currently selling and leasing its Mirai in a way that reflects what the market can absorb, it intends to ramp up production to 30,000 units by 2020. How clean is hydrogen?Despite hydrogen cars having zero tailpipe emissions, hydrogen production is energy intensive.Currently, most hydrogen is extracted from methane, which, when exposed to high-temperature steam, separates into hydrogen and carbon monoxide while producing a small amount of carbon dioxide. But even taking into account hydrogen production, Riversimple says running its vehicle has a much smaller carbon footprint than the lowest emitting cars on the market today.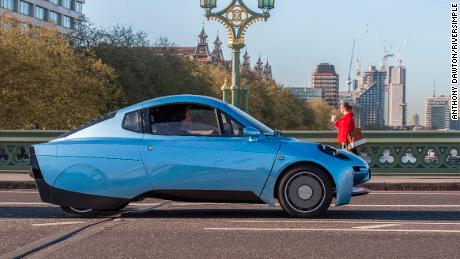 The Rasa's trunk is big enough to accommodate two small suitcases and a box of wine.What's more, both Spowers and Jault agree that hydrogen cars will prove to be the most attractive "clean" alternative for the average driver."It [hydrogen] is the only technology that can deliver the convenience, range, refueling time that we're used to with a conventional car today," says Spowers.That doesn't mean hydrogen is the only solution. Jault foresees an array of zero emission vehicles on the road by 2030."We still believe that hydrogen will be a very strong solution for decarbonizing transport in the future," says Jault. "Not the only solution, but a very promising one."
Source Link:
http://www.cnn.com/2017/11/15/world/riversimple-hydrogen-cars-wales/index.html
[0.301773]
Comments
comments