Nicole Hemmer is an associate research scholar at Columbia University with the Obama Presidency Oral History Project and the author of "Messengers of the Right: Conservative Media and the Transformation of American Politics." She co-hosts the history podcast "Past Present" and "This Day in Esoteric Political History." The views expressed in this commentary are solely those of the author. View more opinion articles on CNN.
(CNN)On Monday night, Congress finally passed a second relief bill in response to the catastrophic Covid-19 pandemic. The $900 billion package is the first new aid many Americans have seen since March, and the direct payouts — $600 for those making under $75,000, plus a boost of $300 a week to unemployment payments — are half that provided in the spring. Yet even that paltry package was hard-won, as a number of Senate Republicans had initially opposed a second round of relief payments.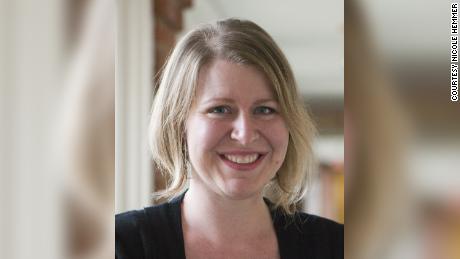 Nicole Hemmer This measure comes just days after the news that MacKenzie Scott, the former wife of Amazon CEO Jeff Bezos, who commands a fortune worth tens of billions of dollars, has started aggressively donating her wealth, doling out nearly $6 billion in the past several months. "This pandemic has been a wrecking ball in the lives of Americans already struggling," she wrote on Medium when announcing her latest gifts, which targeted both immediate needs and the structural sources of inequity during the pandemic. Scott's actions were the polar opposite of Congress's: where they were slow and stingy, she was swift and generous. Yet while their responses couldn't have been more dissimilar, they are the product of the same problem: We are in an era of staggering wealth inequality, and the institutions best suited to helping are broken, possibly beyond repair.Read More As generous as Scott's donations are, billionaires are still a policy failure, a sign that a small number of people have been able to capture the lion's share of wealth creation. This has certainly been the case in the US in the past few decades, as the number of billionaires has jumped from 66 in 1990 to 614 in 2020. At the same time, economic inequality spiked to 50-year highs. These trends were made possible in part by economic policies that eased tax burdens and regulations for the super-wealthy while cutting aid to poor and middle-class Americans.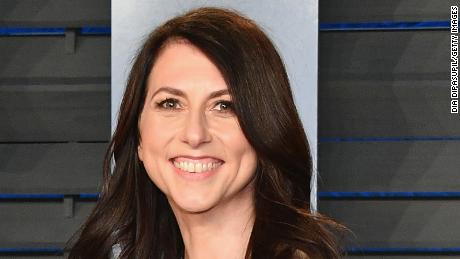 MacKenzie Scott donates $4.2 billion to 384 organizations Scott's fortune is the product of those policies, as well as a series of structural benefits. She helped her former husband, Jeff Bezos, launch Amazon in the mid-1990s, and the company's immense profitability has been aided by low wages and significant tax breaks. Scott, whose divorce settlement included more than $35 billion in Amazon stocks, understands that her wealth was not just a product of her and Bezos's work. Announcing her first gifts in July, she wrote, "There's no question in my mind that anyone's personal wealth is the product of a collective effort, and of social structures which present opportunities to some people, and obstacles to countless others." She has signed the Giving Pledge, a promise made by the very rich to give away most of their wealthy. And her innovative philanthropy — using data to find effective organizations and institutions, giving money with no strings attached, targeting organizations run by people from the communities they serve — has shown that it is possible for the wealthy to act quickly, efficiently and with profound trust in the recipients of their money. Scott's approach makes other billionaires, even those who have also pledged to give away most of their fortunes like Facebook's Mark Zuckerberg and Priscilla Chan and Microsoft's Bill and Melinda Gates, seem like philanthropic slowpokes. And it makes Congress look unbearably incompetent. A legislative body works differently than a billionaire, of course, slowed by coalition building and constituent demands. But it has an even greater obligation to help people in a time of crisis, something the majority of Republicans in Congress, particularly the Senate, have been loath to do.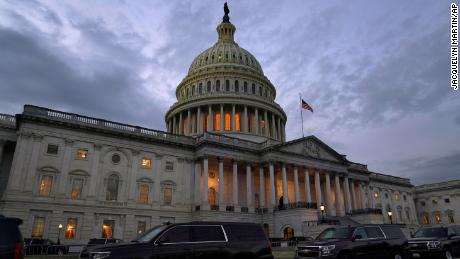 The ugly part of the $900 billion stimulus bill After an important but incomplete relief bill in the first days of the pandemic, the Senate has largely ignored the crisis. Democrats in the House passed a $3.4 trillion relief package in May, which they scaled back to $2.2 trillion in December to try to bring the Senate to the table. The final bill is less than half that, and the stinginess will have real consequences. New aid to businesses comes too late for the 100,000 companies that have closed; cuts to relief checks and unemployment supplements will tighten household budgets; the $25 billion in rental assistance is only a quarter of what advocates say the country needs, and leaves millions vulnerable to the looming eviction crisis (the bill establishes a federal eviction moratorium but doesn't do enough to address months of unpaid rent). Nor is this the first time Congress has failed to act swiftly and effectively in a time of genuine economic crisis. In the midst of the global financial crisis, congressional Republicans stymied the recovery, limiting stimulus and reining in the pace of the economic rebound. Then as now, the reasons were partly ideological, partly political. The party is more eager to help the wealthy than those in need, and once the needs of large corporations and billionaires were met, whether through the Troubled Asset Relief Program's bank bailout in 2008 or the stock market recovery in 2020, they showed minimal interest in helping struggling workers and families. And if their inaction damages Democrats' political fortunes, so much the better in their eyes. It's tempting, given that dynamic, to give up on Congress and hope the billionaires can sort it out. But billionaire philanthropy is only a stopgap in times of massive economic inequality and moribund governance. At the turn of the 20th century, when unregulated industrialization gave rise to America's first class of super-wealthy philanthropists, money flowed into institutions like libraries and universities, but not into the hands of those who needed it most. That took an active, innovative government: one willing to protect unions, provide aid for the elderly and impoverished, to stabilize and subsidize agriculture. That is the kind of action the current crisis requires — but we will need serious democratic reform before we can get that much-needed economic reform. Get our free weekly newsletter
Sign up for CNN Opinion's new newsletter.
Join us on Twitter and Facebook
Unless Democrats manage to retake the Senate and end the Senate filibuster, though, such reforms will remain out of reach. In which case, future historians won't find inspiration in this moment, but evidence of what it looks like when the government abandons its people in a time of crisis, leaving them to share meager resources with one another, drain the nation's food banks, and slip deeper into economic insecurity knowing that their hopes rest on the whims of beneficent billionaires.
Source Link:
https://www.cnn.com/2020/12/22/opinions/congress-stimulus-failures-mackenzie-scott-philanthropy-wealth-inequality-hemmer/index.html
Bad Request
Your browser sent a request that this server could not understand.
Size of a request header field exceeds server limit.
Comments
comments