Tina Tchen is president and CEO of TIME'S UP Now, a non-profit organization that advocates for safe, fair and dignified work. The opinions expressed in this commentary are her own.
Over the course of the last century, women fought tooth and nail for a basic right: the right to vote. Now, our country has elected the first Black and Asian woman to become the next vice president of the United States. As a first-generation Asian American, as a woman and as an American, I could not be prouder.
Propelled in part by historic turnout of women voters, women candidates — of both parties — have broken records, up and down the ballot. The first Black woman to win a congressional seat in Missouri is headed to the House of Representatives. In Delaware, the first trans woman became the highest-ranking transgender state legislator in the country. The first non-binary state legislator in the nation has been elected in Oklahoma. New Mexico became the first state to send an all women of color delegation to the House of Representatives. This year, there are at least 13 new Republican women going to Congress, in contrast to 2018 when there was only one. And despite unrelenting, racist and sexist attacks, all four members of "The Squad" won re-election.While we celebrate these historic milestones, we cannot forget why it has taken us so long to get here. Time and time again, when women, and especially women of color, run for office, they have been subjected to a double standard that has nothing to do with their qualifications and everything to do with this country's history of sexism and racism. Overcoming the consequences of sexism and racism has been next to impossible for generations of women — and the news media offers us clues about how they still persist today. In the two weeks following the announcement of Sen. Kamala Harris as the Democratic nominee for vice president, a TIME'S UP Now analysis found more than 11,000 online news articles had used biased language about Harris — whether that's Newsweek choosing to publish an op-ed that was used to perpetuate the baseless, racist "birther" conspiracies (it later published an editor's note apologizing for the essay), or other news organizations repeating derogatory comments made by President Trump and Rush Limbaugh or Tucker Carlson deliberately and repeatedly mispronouncing her name.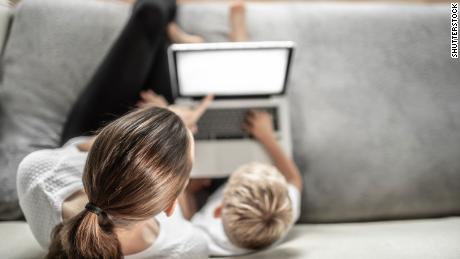 Some moms don't have the luxury of dropping out of the workforceThis isn't just about elections either. The pervasiveness of sexism in our political and public discourse infects not only how we think about women running for public office, but also how we think about women leaders in every sector — as CEOs, as health care leaders and as frontline managers.Read MoreWe are entering a pivotal moment in the fight for justice and equality, buoyed by the gains women made in this election, including unprecedented levels of representation in our state and federal government. And while solving these intractable issues should not fall solely on women, women have historically led the fight. I saw this firsthand in the Obama White House during the long and brutal battle to pass the Affordable Care Act (ACA). The inclusion of women's health in Obamacare was not a foregone conclusion — in large part because the policies did not apply to the majority of lawmakers: men. In one infamous hearing on health care reform, Sen. Jon Kyl of Arizona opposed maternity care, stating, "I don't need maternity care." To which Sen. Debbie Stabenow of Michigan rightly replied, "I think your mom probably did." Thanks to Obamacare, insurance companies can no longer charge women more than men for the same health care coverage, deny coverage to survivors of sexual assault or domestic violence or charge co-pays for essential preventive health care, such as birth control. In other words, being a woman is no longer a pre-existing condition.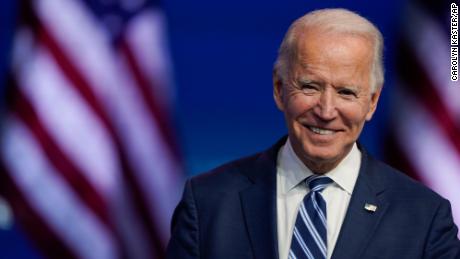 How Biden can get the US job market back on trackThe value of diversity in leadership could not be clearer. Amid a pandemic that has exacerbated gender and racial inequities, women need champions, on both sides of the political aisle, who will fight for policies to address the caregiving crisis we are facing. This means expanding access to paid leave and paid sick days and ensuring caregiving in all its forms is safe and affordable and that caregivers are treated and paid fairly. Women also need leaders in both parties to disrupt the power imbalances that allow gender and racial discrimination to run rampant, meaning they will fight to close the gender and racial pay gap, protect workers from sexual harassment and gender discrimination and increase the ranks of women workers up and down the wage scale. That's why TIME'S UP Now and other leading women's advocacy organizations formed the "We Have Her Back' campaign, demanding that media executives, news directors and other opinion leaders keep these ignorant, bad-faith attacks out of their 2020 election coverage. We are bearing witness to transformational change — voters have demanded it. And in order to meet the challenges of this moment, the news media must continue to do their part by covering women leaders fairly. And if they must cover attacks rooted in racism or sexism, journalists should name them and help make it clear they have no place in our society. The incoming women leaders — and the millions of women who led by voting in historic numbers — deserve nothing less.
Source Link:
https://www.cnn.com/2020/11/13/perspectives/election-sexism-women-leadership/index.html
[0,"neutral"]
Comments
comments