Paris (CNN)A row of dirty vans is parked on a broad, tree-lined avenue in the outskirts of Paris. In the dark of night, fluttering candles light up the faces of the women in the front seats. None of them wear more than their underwear.
Others, wearing miniskirts, stand outside underneath street lamps, facing out onto the empty road. Nadège was one of these women before she managed to escape.Read More She is softly spoken. "Even now I don't have hope for myself," she says. "My past already destroyed my future."Related: Raped, beaten and forced into prostitution in Italy The Bois de Vincennes, a sprawling park on the outskirts of eastern Paris, is home to horse riding schools and a zoo. It has also been part-commandeered by human traffickers. The park's central road is yet another point on the map of a massive cross-continental trafficking network that has channeled tens of thousands of Nigerian women and children throughout Europe and as far as Malaysia. Like them, Nadège says she was trafficked from Nigeria to France and forced into sexual slavery, at €20 ($23) per client, to pay off a colossal debt to a female Nigerian pimp known as a "madam."'I was told it was like a paradise' Nadège, who could not give her real name for safety reasons, grew up in southern Nigeria. She says that when she was just six, she was raped by a group of neighbors. Her parents sent her to live with an aunt.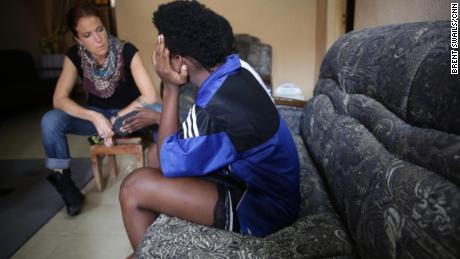 The sex trafficking trail from Nigeria to EuropeBut Nadège says her aunt was murdered after refusing a local gangster's marriage proposal for her niece. Nadège discovered her aunt's dead body. At 15, Nadège says, she was raped once again and had her first abortion. Alone, she was easy prey for traffickers. A madam she met in Lagos promised her a better life in Europe, working as a waitress."I was told it was like a paradise," Nadège tells CNN. "But getting here, it was like from frying pan to fire."Related: Human trafficking survivor: I was raped 43,200 timesThe European Asylum Support Office (EASO) says that recruitment for trafficking to Europe is strongly concentrated in Edo State, in southern Nigeria, the region where Nadège was born. A terrifying oathBefore leaving, the madam made Nadège swear an oath at a "juju" temple with a native doctor of Ayelala — a traditional belief system from southern Nigeria. Nadège swore to repay her madam for sending her to Europe, and to never speak of her oath, or her debt, to anyone. It's the same for so many Nigerian women trafficked for sex. Read: Tafficking survivor wants to end 'The Game' Yehudi Pelosi, a lawyer who specializes in asylum law and human trafficking, said that as part of the ceremony the women are often forced to eat a kola nut and a chicken heart, and drink a concoction of gin and blood. Some of their pubic hair is taken, and their head, breasts and shoulders are often ritually scarred.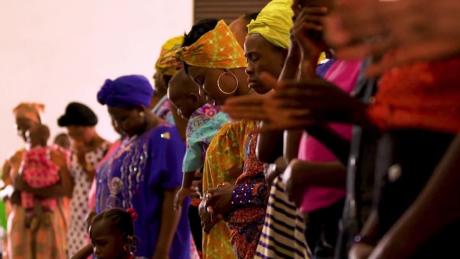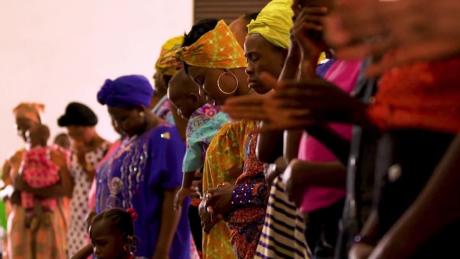 JUST WATCHEDRelated video: Traffickers use 'Juju' to lure Nigerian womenReplayMore Videos …MUST WATCH
Related video: Traffickers use 'Juju' to lure Nigerian women 04:50Charities working closely with the women say they are petrified of the oath's power. Nadège was convinced that breaking it meant going mad or dying. Families suffer, too. Charities say madams pay "cultists" — military-style gangs — to threaten and sometimes kill girls' relatives back home. "Your parents are not safe… I love my mum, I don't want anything to happen to her," said Nadège.No passport, no money Nadège described her journey to France. She flew on a commercial flight, with a fake passport her madam gave her. She was sent to work in the Bois a week after she arrived. She was 20 years old. Her debt, she was told, was €50,000 ($57,690). Others pay €60,000 ($69,226). Her madam gave her a €100 daily target and took away her passport and all her earnings, except money for food and rent. "Sometimes you work from 6 p.m. to 6 a.m. in the morning, maybe get home by 8 a.m.," she says.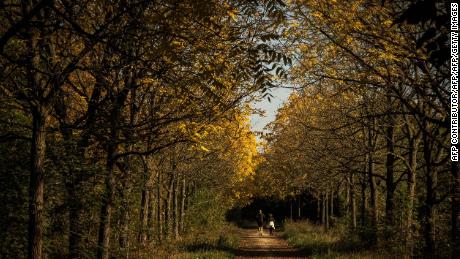 By day, the Bois de Vincennes is popular with joggers and boules players.She would start work again, elsewhere, from 3 p.m., she says. "Until 6 p.m., then you have to go to your normal place of work." Most of the Nigerian women working in the park are "slaves," she says. "Some are free, but the prostitution has eaten deep into them." Nadège once asked a man why he came to the street, she says, wiping away a tear. "He said, 'I'm a divorced man, so I have to make myself happy.'"She says she is sure that he and the rest of the clients understood the Nigerian women's situation.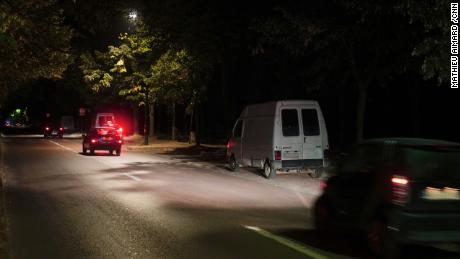 By night, prostitutes work from vans parked at the roadside in the park.Victims become 'madams' According to a lawyer who represents a charity that works with sex trafficking victims, senior prostitutes are often entrusted with new arrivals and may be given a cut of their earnings.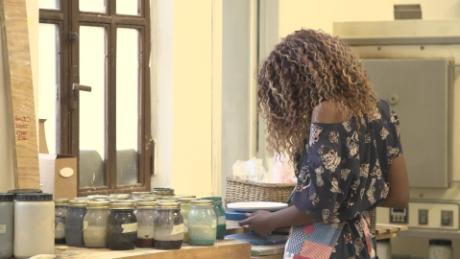 A migrant's journey: raped, beaten and forced into prostitution in ItalySome of these women may in time buy trafficked girls of their own to pimp out. They become madams to free themselves from prostitution and earn the European riches they were initially promised. The madams form clubs — sometimes with Facebook pages — and throw big parties where they charge for entry, using the profits to buy more girls. Nadège says her madam had young women throughout Europe — from Spain to Russia.Les Amis du Bus des Femmes (LABF), a charity that works with prostitutes in Paris, says the sex trafficking route from Nigeria to Paris has existed for 20 years. But since 2015 the charity has noticed increasing numbers of under-age Nigerians. It recently found girls as young as 12 working as prostitutes on the streets of Paris.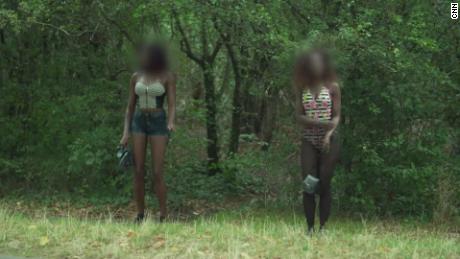 Not all the park's prostitutes have been trafficked, but police believe most of them have. "There are brains and talent wasting in Vincennes," Nadège says. "So many can sing, so many can dance… But the prostitution, the oath, the fear, just overshadowed everything." When she was younger, Nadège wanted to act in Nollywood, the Nigerian film industry. "Sometimes when you get home," she says, "you have to sit in hot water for hours before you can get yourself back."'Waiting for death or madness'After nearly a year of relentless work, the turning point came when Nadège became pregnant. She and her boyfriend decided to keep the baby, which meant escaping the vise-like grip of the network.Pelosi says women often try to flee when they are pregnant, desperate to find a better life for their baby elsewhere. They have to choose: keep the child or cling to the hope of one day returning home to their family. Most choose the baby.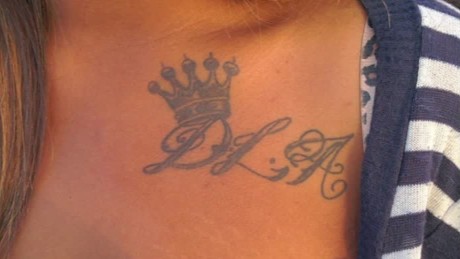 Old mark of slavery is being used on sex trafficking victims Nadège continued working as a prostitute briefly while she was pregnant, but stopped making payments to her madam."I was waiting patiently for the death or the madness," she says. "I was like… 'Should I go over to the street and start working? Should I abort my baby?'" She has escaped harm, for now; the networks have less of a physical presence in France. And with the help of a lawyer, she has been able to gain asylum there.
I'm no longer beautiful. My glory's been taken.
Women like her are eligible for asylum on grounds of persecution if they can prove they have been trafficked and have distanced themselves from the network. Pelosi says that judges and lawyers are "often overwhelmed" with asylum requests. But Nadège's family members in Nigeria are threatened every day, she says, and she can never return home: "This is the only place that is safe for me."Read: Migrants targeted by human traffickersBreaking away from the network, she says, was "the best decision of my life." But Nadège is profoundly traumatized."I'm no longer beautiful," she says, "my glory's been taken." "I complained I was raped when I was 15. Imagine me coming to Europe to sleep with 10 men per night."A history of suffering The trafficking of Nigerian women for prostitution began in the late 1980s, according to the UN, when women were sent to Italy and forced into sex work. Returning home, they became the first generation of madams. They, in turn, made other young women suffer as they did. Aurélie Jeannerod, who works with NGO Aux Captifs, la Liberation, which visits and supports prostitutes in the Bois de Vincennes and other parts of Paris, says there are also men involved with the networks.See more from the CNN Freedom Project Happy Iyenoma, aka "Mama Alicia," the head of a Paris-based network called the Authentic Sisters, was jailed along with her husband Hilary in May. They were both sentenced to 10 years in prison for charges including human trafficking. In total, 15 members of the network were found guilty of trafficking roughly 50 women.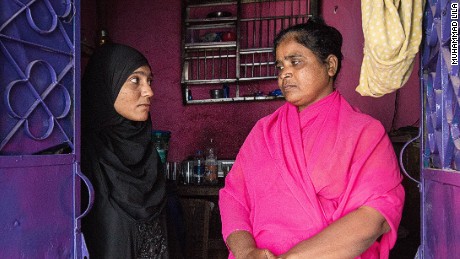 Young Indian girls sold to sex tourists for sham marriagesA charity that was a civil party in the case said one of the victims claimed the network assaulted her parents in Nigeria in 2015. She claimed her father died of his injuries. In France, the maximum sentence for human trafficking is life imprisonment. But their juju oath forbids the women from speaking to authorities, making it more difficult for police to take down the networks.And some of the women on the streets have asylum documents, says Jeannerod. Being a prostitute isn't illegal in France, only paying for sex is. "What do you want [the police] to do with the girls?" she says.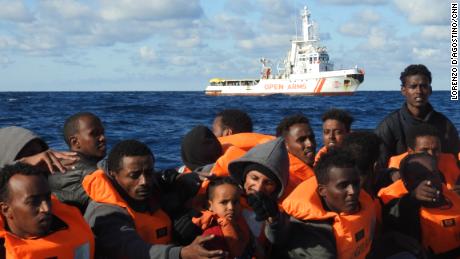 'They use black men as slaves': Migrants tell of brutality in Libya Besides, says Nadège, "the people who are doing the real business, the real human traffickers, they are in Africa." The head of the Paris police department in charge of prostitution and trafficking described the difficulties in fighting the crime. "As soon as you dismantle a network, you see the effect in the street," he told CNN, "but that only lasts, at most, 24 hours, because we create a vacuum for another network to set up." A curse on traffickers A 2015 EASO report says it is often family members that recruit the victims: "Sending daughters abroad has become a sort of status symbol for families."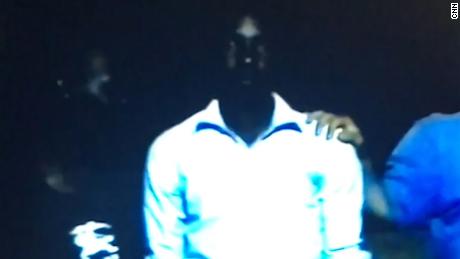 People for sale: Where lives are auctioned for $400 "Sometimes poverty pushes them into it," says Nadège. "Most times, parents push them… Their parents in Nigeria want to be the mum of a super-rich girl."Jeannerod says, "it is known in Nigeria that the girls… in Europe are prostitutes," but the oath and their shame prevent them from telling their families about their day-to-day reality. While Nadège flew to Paris from Lagos, traffickers increasingly send the women overland through largely ungoverned Libya to cross the Mediterranean into Europe.Read: 'Tortured and held for ransom,' a child migrant's storyThe International Organization for Migration says the number of potential victims of sex trafficking arriving by boat in Italy has increased by almost 600% in the past three years, and 80% of them are Nigerian. Main migration routes from Nigeria to Europe In March, Oba Ewuare II, the traditional leader of the Edo people, declared a curse on human traffickers and removed the curses on those that had been trafficked under a juju oath. Vanessa Simoni, of LABF, says the women now "feel less guilty to break the oath" as "they have the approval of their community." But Nadège says "it doesn't make any difference." She says immediately after Ewuare's declaration, men linked to her madam went to "bother" her family once again.'Sometimes, I forget my past'Nadège says she is speaking out to warn other girls against falling into the hands of the traffickers. "It's not easy to be transported to Europe just like a bag of fruit and sold for men to eat," she says, her voice trembling with emotion. "Don't even think of it."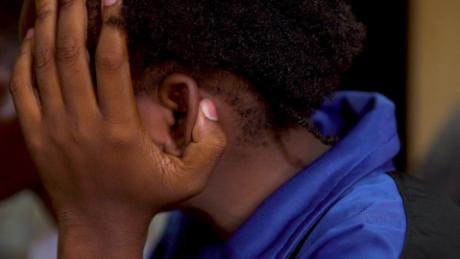 Nigeria launches app to fight human traffickingThough she has refugee status and a full-time job and has begun learning French, Nadège still feels her life is ruined. The birth of her son, however, has given her a new purpose. "No matter what I am tomorrow, I'm still going to be useless. Because I can't proudly say my story. I can't proudly tell the world who I am." Her voice falters. "Whatever I'm doing right now, I'm doing it for my son." "When I had my documents the first thing that came to my mind was: 'Thank God I can now give my son a good life,'" she says. "He's already teaching me… he speaks French now. And he's so super smart. When I see him sometimes, I forget my past — I forget myself."
Source Link:
https://www.cnn.com/2018/10/04/africa/paris-nigerian-women-trafficking/index.html
[-0.478153]
Comments
comments