Concord, New Hampshire (CNN)Last go-round, New Hampshire was everything to Bernie Sanders, his one sure thing as he battled Hillary Clinton for the Democratic nomination.
He routinely packed venues with Bernie-or-bust supporters, who saw him as the antidote to the kind of political incrementalism that they thought Clinton embodied. He was 2016's "it-boy," the grumpy grandpa who was loved by millennials and aging hippies, overwhelmingly white progressives. But 2020 is looking a lot different for Sanders. While he can still raise gobs of money, he has much more company. Which leaves a question — who is Sanders without Clinton?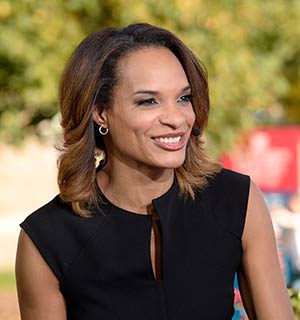 CNN's Nia-Malika Henderson explores the politics of identity in American life — race, religion, region, gender, class and party.
Polls (yep, it's early, we know) show Sanders losing support, as others such as Joe Biden, Elizabeth Warren and Kamala Harris gain ground. A Monmouth University national poll released last week shows Sanders with the support of 15% of Democratic-leaning voters, a decline of 25% from March. A Monmouth poll of New Hampshire shows Biden with a 20-point lead over Sanders, roughly the same margin he beat Clinton by in the state in 2016. In conversations recently with about a dozen voters who showed up at his events during his longest New Hampshire swing, it's clear that the kind of ride-or-die support Sanders had in 2016 has dissipated a bit. Read MoreTo some of his former supporters, he is just another candidate, the revolutionary front man who launched a thousand cover bands. "He brought so much into the conversation, if he did nothing else," said Felice Burstein, 64, who voted for Sanders in 2016, and recently saw Cory Booker. "But I'm on the fence now, exploring. It's too early to tell. I worry that he's older and I'm not sure the country is ready for his ideas."At a town hall in Concord, Sanders started out his speech citing the reasons he could beat President Donald Trump, among them recent polls showing him leading Trump and his ability to attract young voters to the polls.That electability question comes up time and time again among Democrats, who are desperate to find a candidate who can win the White House."My main concern is his ability to beat Trump and whether he is just speaking to the choir," said Charles Latchis, 60, of Concord, who voted for Sanders in the 2016 primary and didn't vote in the general election. "What is he going to do in the general with battleground voters? They are going to demonize him and bring up Venezuela and socialism. My political heart is with Bernie, but I would rather be with someone who I know can beat Trump."The Politics of Us
Joe Biden's long path to woke 2020Beto's excellent adventure drips with white male privilegeWhat is 'it' and does Kamala Harris have it?The Year of the Woman just roared in Trump's Oval OfficeWarren's DNA never mattered to Trump#MeToo, 1991 hang over Blasey Ford's testimony
Brian Foley, 37, of Hudson, New Hampshire, is "definitely for Sanders, maybe (Elizabeth) Warren" and says he has an answer to the socialism question."Every election Republicans paint Democrats as socialists, we may as well have a socialist this time," he said.Several people described their 2016 vote for Sanders as more of a protest ballot that they cast, knowing that Clinton would likely be the nominee. They suggested that in 2020, practicality would be much more of a factor. As for Sanders, he is certainly aware of the changing dynamics of the race. He huddled with current and former state representatives for a closed-door session before hosting two town halls. While his campaign says he isn't focused on the other candidates, he clearly is — he has hammered Biden the way he hammered Clinton over trade deals and the Iraq War. Sanders, not known for being a good retail politician, has also taken to snapping selfies, something most of the other candidates have been doing for months. "We are acting as if last time didn't happen and starting from the ground up," said Carli Stevenson, Sanders' deputy state director. "Voters are right to have high standards. We aren't assuming there is a glide path just because we did well last time."Sanders' problem right now is that some of his former voters are acting as if last time didn't happen either.
Source Link:
https://www.cnn.com/2019/05/29/politics/bernie-sanders-new-hampshire-2020-democrats/index.html
[-0.660871]
Comments
comments