Sanford I. Weill is founder and chairman of NAF, a national network of education, business and community leaders working to ensure high school students are college, career and future ready. He previously served as chairman and chief executive of Citigroup. The opinions expressed in this commentary are his own.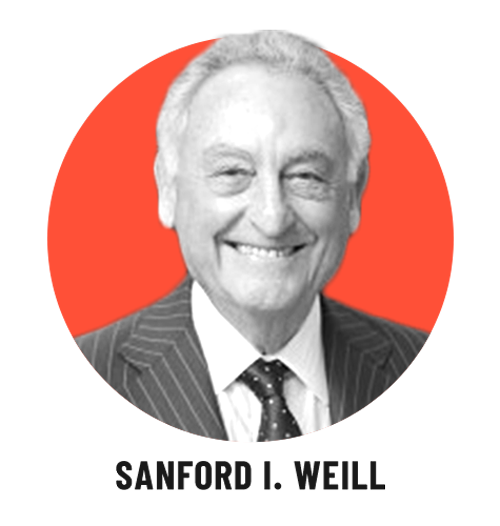 Today, there are more job openings — roughly 7 million — than unemployed Americans. In other words, there's enough room in the workforce for every person who wants to join it. Yet more than half of firms in a recent Business Roundtable survey, "believe that skills shortages are problematic or very problematic for both their company and their industry."Thankfully, Congress recently passed the bipartisan Carl D. Perkins Vocational and Technical Education Act, which will direct $1.2 billion to workforce training programs. President Reagan first signed it in 1984, but this latest version includes some important changes. It aims to prepare students for technical careers by ramping up math and science education. And it devotes more resources to students in vulnerable populations, including low-income and traditionally underserved students. Most importantly, it encourages states' education systems to form "sector partnerships" with multiple employers and report on their partnership plans.
A shortage of tech workers led this company to start recruiting in middle schoolThe Perkins Act is a huge step in the right direction. But federal dollars won't close the skills gap without help from the private sector. Businesses need to invest more time and resources in workforce development by offering technical training and internships to kids when it really matters: in high school. Companies play an essential role in preparing America's young people for opportunities in a competitive global marketplace. By the time kids reach college, it's often too late.Capital One has hired high school interns since 2014. These young people have amazed executives with their innovative ideas. One intern created an app to hail the company shuttle bus so it would stop running empty and wasting fuel. Another cut down cafeteria lines by suggesting the firm put cafeteria debit on company ID cards. Verizon has had similar success with hiring interns. For the last 10 years, Verizon and NAF, a nonprofit I founded almost 40 years ago, have partnered to expose students to career opportunities and learn about STEM fields through local academies across the country. Read MoreGiving high school students a taste of the working world doesn't just pay dividends for individual companies. It benefits every facet of our local communities from classrooms to boardrooms. Students gain the hard and soft skills that they'll need later in their careers. And many are inspired to pursue careers in industries and professions they'd never have considered previously or even knew existed.More from Perspectives
Sick of all the remakes on TV? They're not going anywhere
Amazon HQ2 could hurt those in need. Here's how the winning city can make sure it doesn't
Etsy CEO on 3 ways Congress can fix the gig economy
Exposing high schoolers to new industries could help bridge the gender gap in STEM fields. While women account for 50% of the college-educated workforce, they fill just 15% of engineering positions. And there's help out there for employers who need assistance hiring talented high schoolers. Some large corporations ask local staffing firms to navigate the legal and logistical barriers that limit hiring minors. NAF helps employers identify, engage and onboard talented high schoolers.Too many young adults are entering today's workforce without the skills companies need. Companies must take a more active role in developing the talent pipeline. The quality of America's future workforce depends on it.
Source Link:
https://www.cnn.com/2018/11/19/perspectives/sanford-weill-high-school-interns-stem/index.html
[0.390582]
Comments
comments