Washington (CNN)We may not know yet which Democrat will compete against President Donald Trump in 2020, but we do know where the candidates will turn up in 2019.
Here's a calendar of the top deadlines, forums, chili cook-offs and steak fries to watch over the next year: January 2019:The Q1 fundraising quarter begins: January 1. Presidential candidates often make announcements close to this date — they cannot begin fundraising for a presidential run until they announce, and candidates will want to prove their mettle with a strong fundraising haul in the first quarter. More days = more money.February 2019: Read MorePolitics & Eggs forums: Throughout the year. It's a longstanding mainstay in the New Hampshire political calendar for every candidate of every party (and some, like Eric Holder, participated back in 2018). None are on the books for 2019 as of December 2018, but the breakfast event is a one-on-one forum for candidates, at which attendees are traditionally presented with "hard-to-sign" wooden eggs that they ask the politicians to sign. The event is hosted by Saint Anselm College and the New England Council — and considered a must-attend event for candidates. March 2019:Q1 fundraising quarter ends: March 31. A candidate's fundraising in this crucial span is an important early apples-to-apples comparison. It reveals not only how much money you can rake in, but how many donors you can attract. June 2019:First DNC-hosted debates begin: June 24 and 25. The first two-night debate will take place in Miami, hosted by NBC, MSNBC and Telemundo. Expect six DNC-hosted debates during 2019. Since the field of candidates is so large, the first debates will be held over two consecutive nights. Participants will be randomly divided to accommodate the anticipated large field, with a 20-candidate cap for debate participation.Iowa Democratic Party Hall of Fame Dinner: Late June or early July. It's one of the first big marquee Iowa events of the year which literally rewards the state's most active Democrats for their involvement. We'll see how big their event space is this year — 2015's dinner drew five presidential hopefuls. July 2019:Second DNC-hosted debate: July 30 and 31. To be hosted by CNN in Detroit.The party says it will also consider candidates' grassroots fundraising as well as polling performances in determining who is included on debate stages.Progress Iowa Corn Feed: July 14. This is the fifth year for this speaking event, drawing thousands of Democratic activists and open to all candidates (who will be given equal time) to Cedar Rapids — plus Iowa sweet corn! August 2019:Dickinson County Summer Sizzler: Early August. A Democratic draw to northern Iowa for local, state and national candidates.Iowa State Fair: August 8 – August 18. With more than 1 million attendees every year – and the impossible-to-miss Des Moines Register's Political Soapbox, this Iowa mainstay is a must-visit stop on the trail for candidates of all political stripes. Iowa Democratic Wing Ding Dinner: August 9. This Democratic grassroots fundraising confab is 15 years old and raises funds for county democratic committees. Previous attendees include Barack Obama, Hillary Clinton, Bernie Sanders, Martin O'Malley. Londonderry Old Home Days: August 14 – August 19. The quintessentially New Hampshire tradition of Old Home Days, which is an annual midsummer event that draws natives back to their towns for parties and a parade, is a crucial stop for candidates of both parties. Reliably red Londonderry's event — and parade — is a must-hit for Republicans.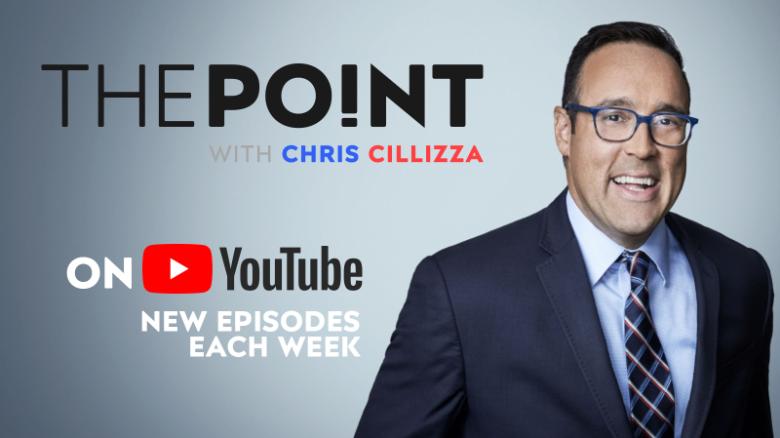 THE POINT — NOW ON YOUTUBE!
In each episode of his weekly YouTube show, Chris Cillizza will delve a little deeper into the surreal world of politics. Click to subscribe!
Source Link:
https://www.cnn.com/2018/12/31/politics/2019-political-calendar-for-2020/index.html
[0.408223]
Comments
comments