Michael D'Antonio is the author of the book "Never Enough: Donald Trump and the Pursuit of Success" and co-author with Peter Eisner of "The Shadow President: The Truth About Mike Pence." The opinions expressed in this commentary are those of the author. View more opinion articles on CNN.
(CNN)Linger on Fifth Avenue between 56th and 57th streets and you just might hear the chuckling: Some locals want to rename a few long blocks of the avenue after President Barack Obama.
Obama has his name on lots of stuff already: schools in 14 states; a mountain in Antigua; a colorful, spiky sea slug. But Obama Avenue would serve a dual purpose, honoring one president while trolling another. You see, it would become the address for Trump Tower, which means mail sent there would bear Obama's name. Just think of it. After leaving the White House, the man who rose to fame by spraying his name on everything imaginable — buildings, an ice rink in Central Park, frozen steaks, bottled water — would find that every letter that hits his desk includes the name of the man he slandered to gain office.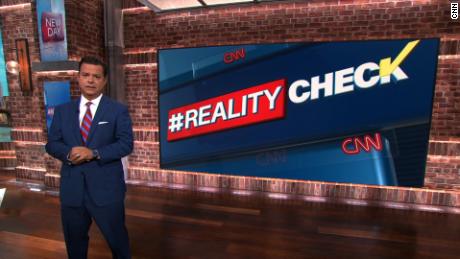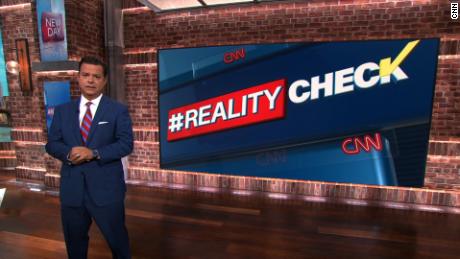 JUST WATCHEDAvlon: Trump takes credit for another deal struck by ObamaReplayMore Videos …MUST WATCH
Avlon: Trump takes credit for another deal struck by Obama 03:14There would arguably be no President Trump without the racist campaign he waged to elevate himself by casting doubt on Obama's birthplace, and thus his legitimacy. And sometimes it seems like he would have no policy concerns at all if it weren't for his desire to reverse everything Obama did.Renaming that stretch of Fifth Avenue is just about perfect trolling, because it hits Trump square in the ego. Nothing matters more to him than attention, and it's a good bet that he has often thought about how he would hold on to the spotlight in the future. Given his reluctance to read, a Trump presidential library would be a bust, but I wouldn't doubt that he's measured Mount Rushmore to see if his loose chin and swoop of hair could be accommodated next to Honest Abe. Read MoreTrump also has a special connection with Fifth Avenue that goes back to his youth. As a cadet at the New York Military Academy, Trump led a marching corps down Fifth Avenue during a Columbus Day parade. And 2016 candidate Trump was, remember, the man who said, "I could stand in the middle of Fifth Avenue and shoot somebody, and I wouldn't lose any votes." The same line delivered after the renaming just wouldn't have the same ring, now, would it? The idea was proposed by a New Yorker named Elizabeth Rowin, who thought it would be "a fun way to troll the master troll." She turned it into an online petition that has garnered 250,000 endorsements in two weeks. The text of her petition notes that Obama would be honored for "saving our nation from the Great Recession; serving two completely scandal-free terms in office; and taking out Osama bin Laden, the mastermind behind September 11th, which killed over 3,000 New Yorkers."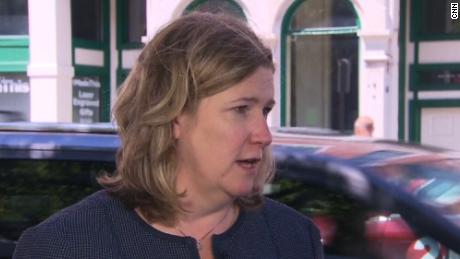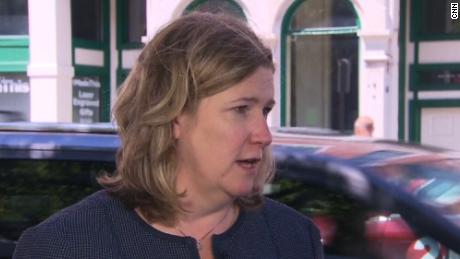 JUST WATCHEDMayor to Trump: You could do something Obama couldn'tReplayMore Videos …MUST WATCH
Mayor to Trump: You could do something Obama couldn't 02:10Rowin's assessment of the Obama presidency is accurate. He did all the things she described and much more. But it is surely the pleasure of poking Trump, and not the desire to honor Obama, that is energizing the petition process. When CNN's Jeanne Moos conducted man-on-the-street interview about the petition, one man noted with a smile that that it might be even more effective to name the block for Rosie O'Donnell, the comedian who is a longtime Trump antagonist. There is plenty of New York asphalt named for entertainers. Among them are Humphrey Bogart Place, Miles Davis Way and Joey Ramone Place. Actor Jerry Orbach of "Law & Order" fame was honored at West 53rd Street and Eight Avenue. Walk a few blocks and you'll come to a street sign bearing Alvin Ailey's name.The problem for those who want to poke Trump by honoring Obama is that New York limits street names to the deceased. Might the City Council and mayor approve an exception? Given Trump's penchant for breaking norms, it seems like a fine idea to join him in bending the rules, just this once.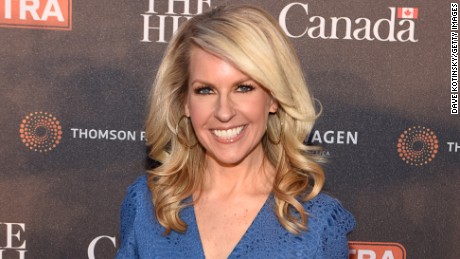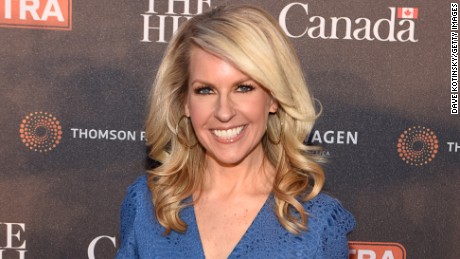 JUST WATCHEDTrump pick for Treasury spokeswoman spread Obama smearsReplayMore Videos …MUST WATCH
Trump pick for Treasury spokeswoman spread Obama smears 02:17Keith Powers, the city council member whose district includes Trump Tower, said in a statement, "I recognize and understand the great deal of support behind the petition to rename 5th Avenue in honor of President Obama. President Obama embodies the best of our political system and leaves a remarkable legacy. The classiest President of our time deserves better than being honored next to the home of Donald Trump. He has and will always deserve more than that."A suggestion, then:On the pole below the sign for Barack Obama Avenue could be placed a small plaque explaining, "The people of New York honor a president who led with dignity and never declared that he could shoot anyone, anywhere."
Source Link:
https://www.cnn.com/2019/08/15/opinions/how-to-drive-trump-nuts-dantonio/index.html
[0.399494]
Comments
comments