(CNN)With 281 days until the Iowa caucuses and a record number of Democratic candidates, the 2020 election is already in full swing. Every Sunday, I will highlight the 5 BIG storylines you need to know to understand the upcoming week on the campaign trail. And they're ranked — so the No. 1 story is the most important.
5. Stacey Abrams decides (sort of): Sometime early this week — Monday or Tuesday — Abrams, the 2018 Democratic nominee for governor in Georgia, will announce whether she is running against Sen. David Perdue (R).If she runs for Senate, it's a major coup for Democrats seeking to take that chamber back in 2020, as Abrams is widely regarded as the party's strongest potential nominee. But if she decides against the Senate race, it makes it MUCH more likely that Abrams will run for president in 2020 — becoming the 21st candidate in the Democratic race.Her status as a high-profile, African-American woman focusing on the importance of voting rights and election security would make Abrams a potentially powerful voice in the presidential sweepstakes. *If* she runs for president, that is.4. Mayor Pete adjusts to top-tier status: Late Friday — news dump anyone? — South Bend Mayor Pete Buttigieg announced he was returning $30,000 in contributions he took from registered lobbyists in the first three months of 2019 — and went on to note he wouldn't be accepting any lobbyist contributions in the future.Read More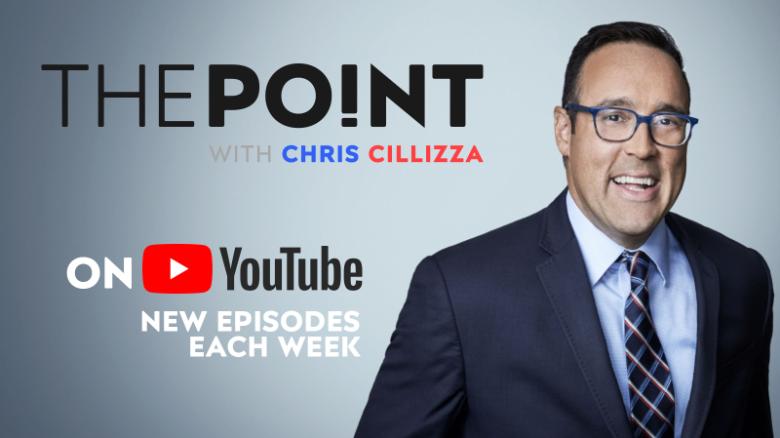 THE POINT — NOW ON YOUTUBE!
In each episode of his weekly YouTube show, Chris Cillizza will delve a little deeper into the surreal world of politics. Click to subscribe!
That decision puts him in line with many of the rest of the top-tier candidates — Bernie Sanders and Kamala Harris, to name two — who have sworn off any lobbyist or corporate PAC money. That Buttigieg reversed course speaks to just how much his fate in the race has changed. At the start of 2019, he needed every dollar he could get; now he's in a position to turn money away in order to keep himself from being attacked by his Democratic rivals.Keep an eye out for other changes Mayor Pete puts in place in the next few weeks as he transitions himself and his campaign to deal with his newfound status as a major player for the nomination.3. Biden goes to Iowa: The former VP has been an official candidate for a few days now, but he hasn't actually campaigned in any early states just yet. That changes on Tuesday, when Biden heads to Iowa for a two-day swing through the state. (He'll be making stops in Dubuque, Cedar Rapids, Iowa City and Des Moines.)Remember that Biden hasn't campaigned for himself for more than a decade. The last time he did, he was running for reelection to the Senate. Stumping for others — or for the presidential ticket, as Biden did in 2008 and 2012 — isn't the same thing as retail campaigning in an early voting state for yourself.Biden is regarded as a natural in this sort of campaigning. But the run-up to his announcement showed some rust. Can he shake it off in Iowa?2. "No one" is the frontrunner right now: The Washington Post and ABC did an interesting thing in their most recent 2020 poll released Sunday. Rather than read a list of candidates to people and ask them who they support, the Post-ABC didn't offer any names — instead relying on who (and whether) people could name their favorite candidate.A majority — 54% — couldn't (or didn't) offer any names. That's basically the same percentage who said the same in January (56%) when the race was much less formed and far fewer candidates were in the contest.The lesson? While the race is very much underway for the political class, it's at its very earliest stages for the average voter.1. Wither Beto?: Beto O'Rourke came into the 2020 presidential race as the hottest thing in Democratic politics. He (almost) shocked the world by beating Texas Sen. Ted Cruz (R) and was immediately installed as a top-tier candidate.But the race hasn't turned out the way the former Texas congressman had hoped. Buttigieg has surged past him — in polling and buzz — and Beto seems at a bit of a loss as to how to (re)position himself in the race.Both The New York Times and The Washington Post have noted his struggles of late. And optics like this (as noted by Bloomberg campaign reporter Emma Kinery) don't help: "Around 35 people here to see Beto O'Rourke at UNLV. The rally was supposed to be held in the courtyard outside, but students told me no one is on campus on Fridays bc it's mainly a commuter school."
Source Link:
https://www.cnn.com/2019/04/28/politics/2020-week-ahead/index.html
[-0.388807]
Comments
comments