Washington (CNN)One of the largest presidential fields in history has brought together a collection of White House aspirants of various backgrounds, qualifications and life experiences.
So far, 22 men and women — including 20 Democrats — have declared their candidacy to seek the presidency in 2020. Here's quick look at some of their similarities by the numbers.AgeThree are in their 30s: Pete Buttigieg (37), the Democratic mayor of South Bend, Indiana; Hawaii Democratic Rep. Tulsi Gabbard (38); and California Democratic Rep. Eric Swalwell (38). Seven are in their 40s: Massachusetts Democratic Rep. Seth Moulton (40); Democratic former Secretary of Housing and Urban Development Julián Castro (44); businessman Andrew Yang (44); Wayne Messam (44), the Democratic mayor of Miramar, Florida; Ohio Democratic Rep. Tim Ryan (45); former Texas Democratic Rep. Beto O'Rourke (46); New Jersey Democratic Sen. Cory Booker (49), Four are in their 50s: New York Democratic Sen. Kirsten Gillibrand (52); California Democratic Sen. Kamala Harris (54); Minnesota Democratic Sen. Amy Klobuchar (58); and former Maryland Democratic Rep. John Delaney (56). Four are in their 60s: Spiritual author Marianne Williamson (66); former Colorado Democratic Gov. John Hickenlooper (67); Washington Democratic Gov. Jay Inslee (68); and Massachusetts Democratic Sen. Elizabeth Warren (69).Four are in their 70s: Republican President Donald Trump (72); former Vice President Joe Biden (76); Vermont Independent Sen. Bernie Sanders (77), who is running as a Democrat; and former Massachusetts Republican Gov. Bill Weld (73).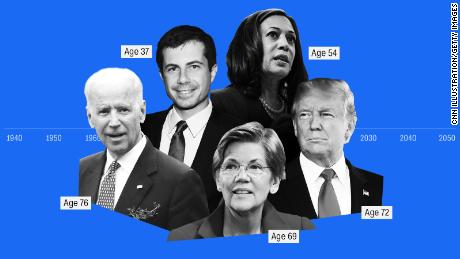 The first millennial is running for president. So is a 76-year-old.GenderRead MoreSix are women: Gabbard, Gillibrand, Harris, Klobuchar, Warren and Williamson.Sixteen are men: Biden, Booker, Buttigieg, Castro, Delaney, Hickenlooper, Inslee, Messam, Moulton, O'Rourke, Ryan, Sanders, Swalwell, Trump, Weld and Yang.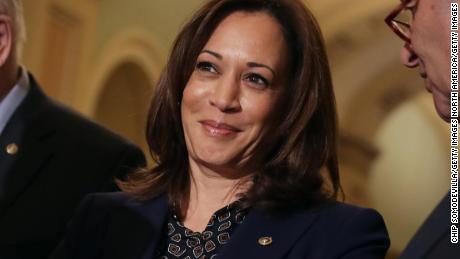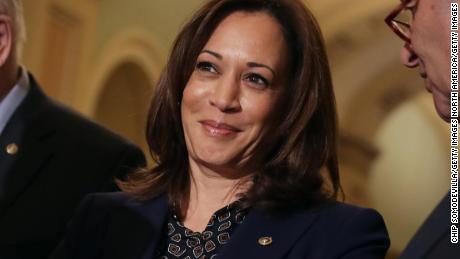 JUST WATCHEDKamala Harris: America is "absolutely" ready for woman of color president ReplayMore Videos …MUST WATCH
Kamala Harris: America is "absolutely" ready for woman of color president 05:51Most popular states of birthFive are from New York: Gillibrand, Sanders, Trump, Weld and Yang.Three are from Texas: Castro, O'Rourke and Williamson.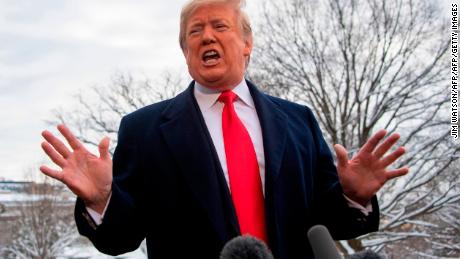 2020 Presidential Candidates Fast FactsGovernment experienceFour are current House members: Gabbard, Moulton, Ryan and Swalwell.Two just recently left the House: Delaney and O'Rourke.Three previously served in the House: Inslee, Gillibrand and Sanders.Six are current members of the Senate: Booker, Gillibrand, Harris, Klobuchar, Sanders and Warren.Two are current mayors: Buttigieg and Messam. Four are former mayors: Booker, Castro, Hickenlooper and Sanders. One is a current governor: Inslee.Two are former governors: Hickenlooper and Weld.Military serviceOne served in the Navy Reserves: Buttigieg.One served in the Marine Corps: Moulton.One served in the Hawaii Army National Guard: Gabbard.
Source Link:
https://www.cnn.com/2019/04/27/politics/2020-presidential-candidates-facts-numbers/index.html
[-0.828808]
Comments
comments