(CNN)The south London district of Brixton isn't necessarily the sort of place you'd expect to find a horse riding club, but amid concrete streets and towering apartment blocks lies the paddock where Khadijah Mellah first fell in love with the sport.
When the 18-year-old takes to the start line at the Goodwood Festival Thursday, surrounded by an oasis of green in the south of Engand countryside, it will seem a far cry from the venue in which she's more accustomed to riding horses. Thursday's Magnolia Cup — the annual ladies-only charity race at "Glorious Goodwood" — will be a momentous occasion for Mellah. On top of marking her competitive racing debut, it will also make her the Cup's first Muslim rider, as well as the first jockey to wear a hijab at a British racecourse. Visit CNN.com/sport for more news, features and videosThe student is the first to admit that she's something of an anomaly within the horse racing community.Read More"I've been looking at the racing history and typically it's all just middle class white women," Mellah tells CNN Sport."It's a nice change to see someone who isn't typically racing to be racing. I feel like it could open up doors for people and I like the idea that I'm starting a little movement and surprising people."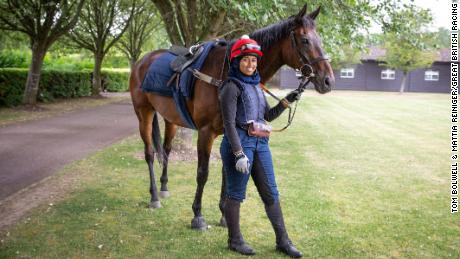 Mellah hopes to inspire other Muslim athletes when she competes at Goodwood. 'Exhausting' workWhen travel to riding centers outside London proved too expensive, Mellah's family discovered Brixton's Ebony Horse Club, a community riding and horse care center intended to give fresh opportunities to young people living in one of London's most disadvantaged areas. The sight of horses trotting around in the heart of London is an arresting one.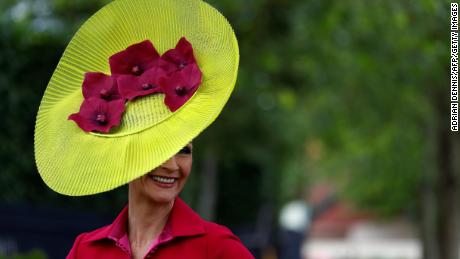 Photos: Royal Ascot images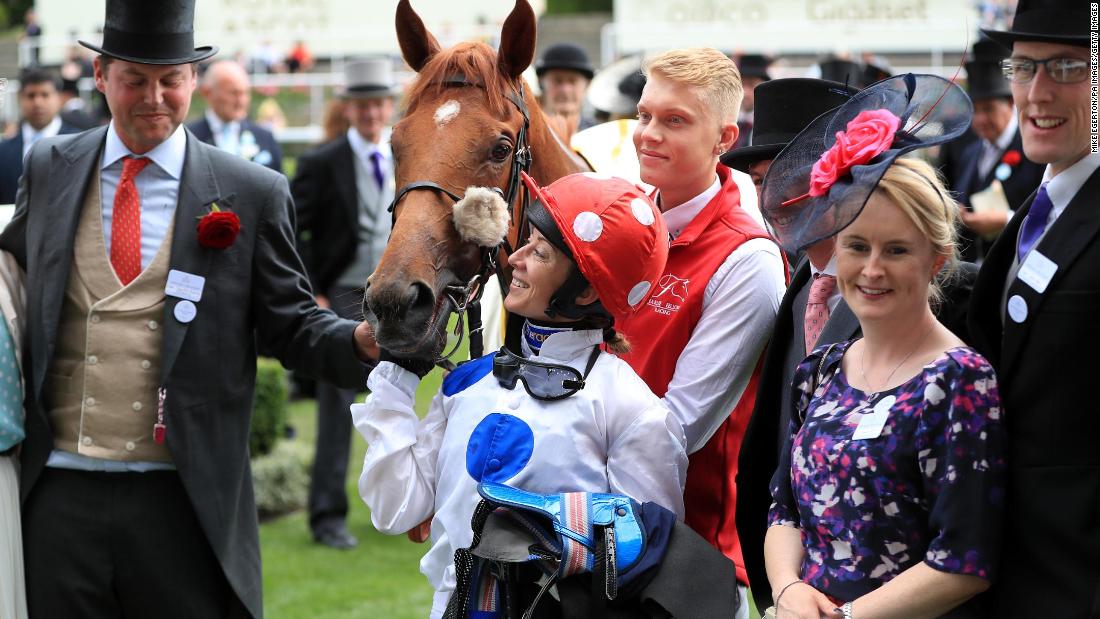 Photos: Royal Ascot imagesDay four – Hayley Turner becomes only the second female jockey to ride a winner at Royal Ascot and the first in 32 years after Gay Kelleway.Hide Caption 1 of 36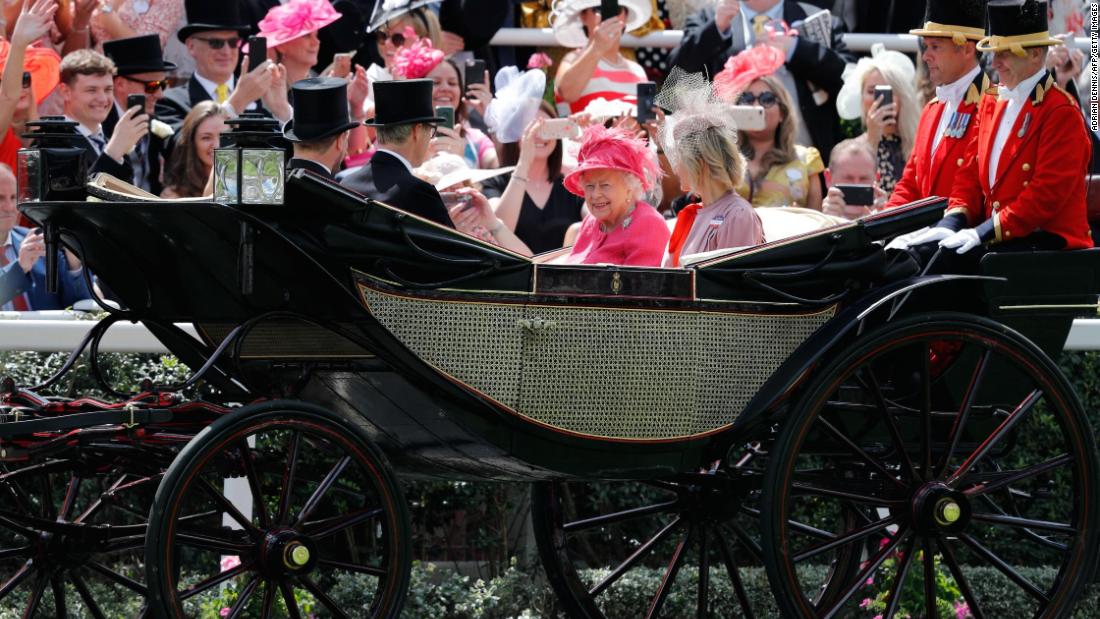 Photos: Royal Ascot imagesAs is tradition, Britain's Queen Elizabeth II leads the royal procession at Royal Ascot.Hide Caption 2 of 36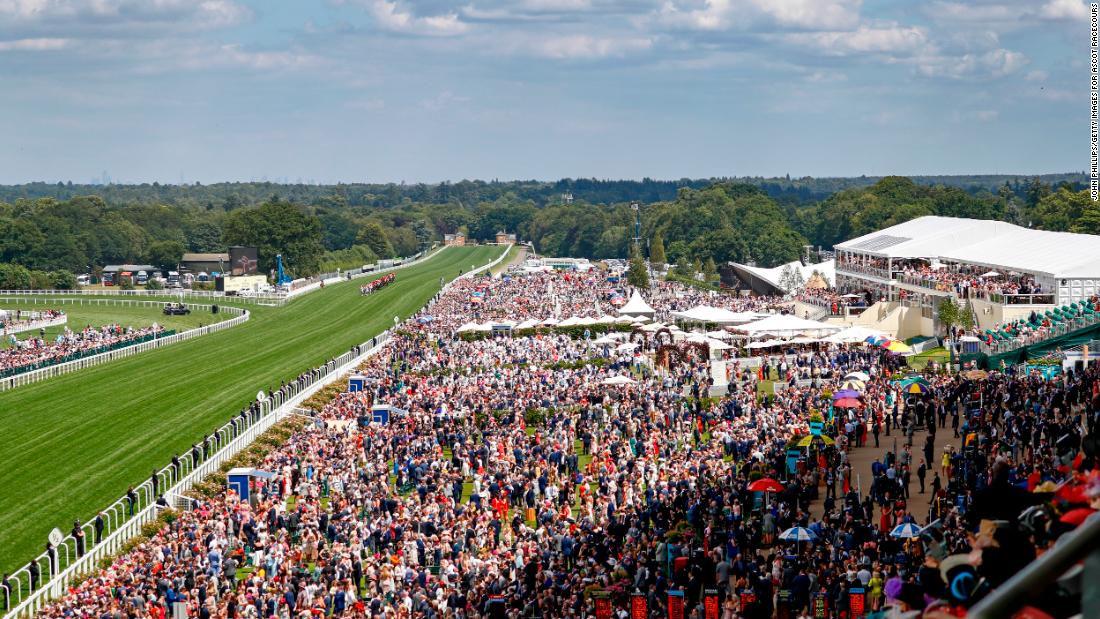 Photos: Royal Ascot imagesHuge crowds once again pack the historic race course in Berkshire, west of London. Hide Caption 3 of 36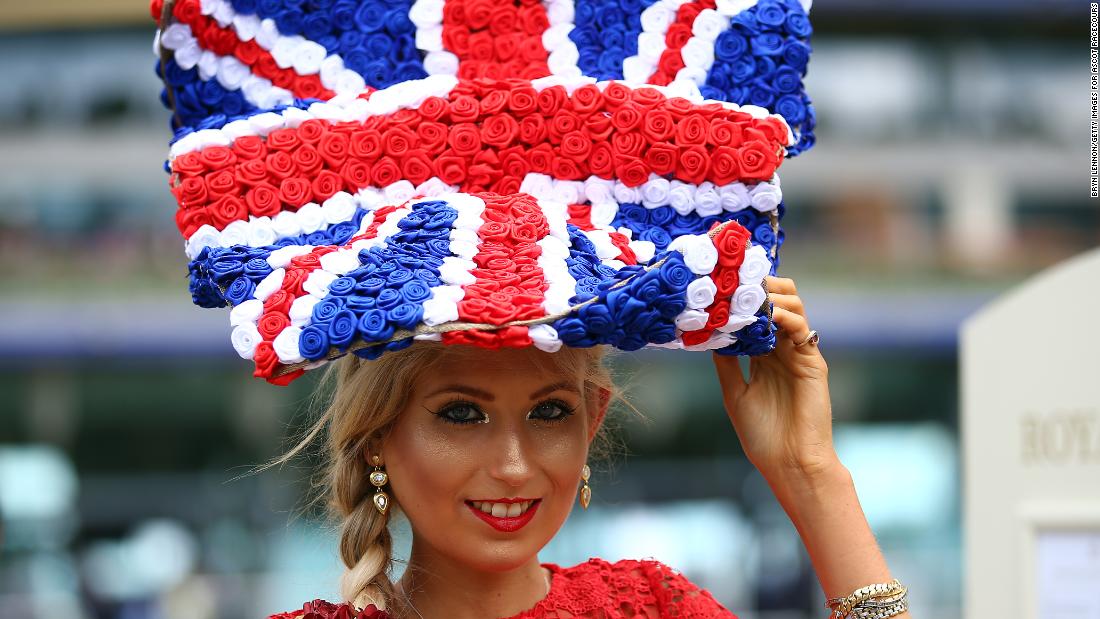 Photos: Royal Ascot imagesSpectacular hats are very much in vogue at Royal Ascot.Hide Caption 4 of 36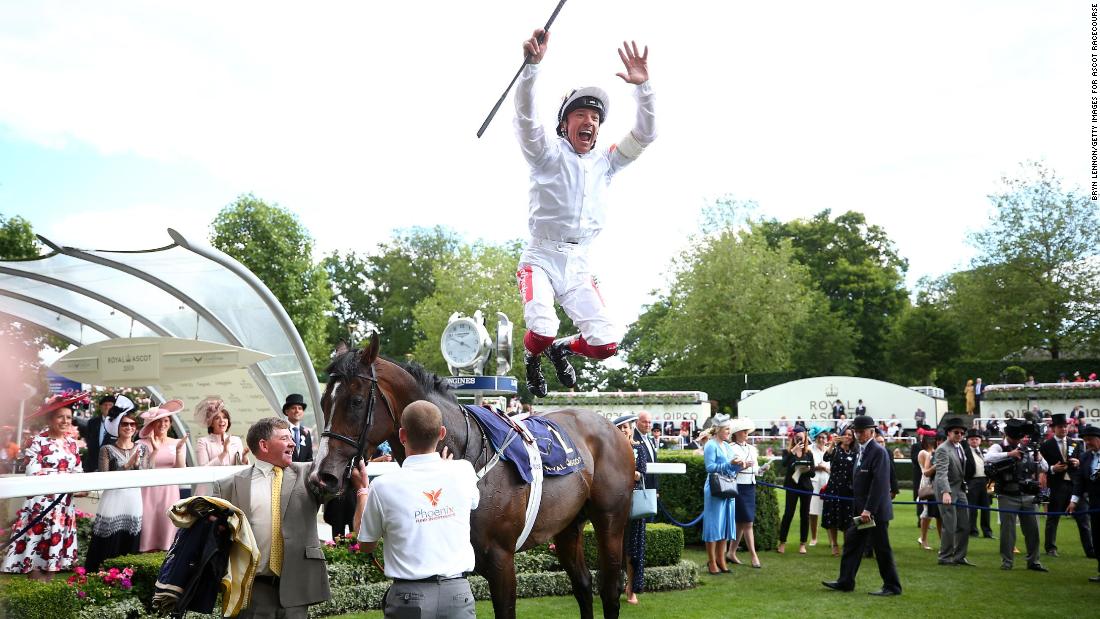 Photos: Royal Ascot imagesAnd Dettori adds another winner to his fabulous four from day three, including the Ascot Gold Cup. Hide Caption 5 of 36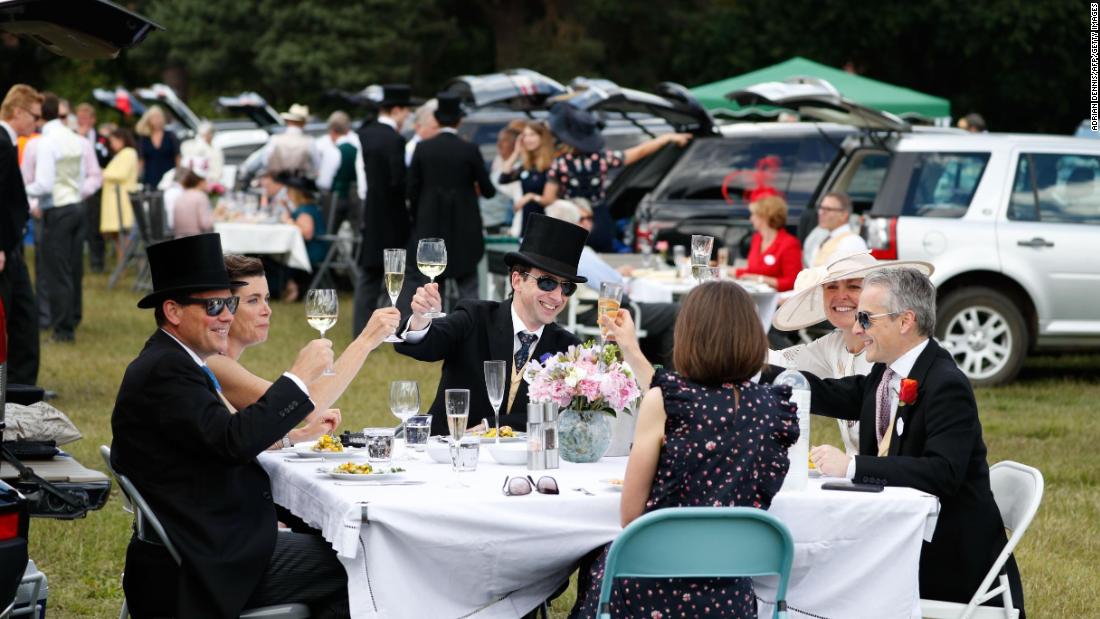 Photos: Royal Ascot imagesAfter a wet week, the sun is out at Ascot and racegoers are able to enjoy picnics in the car park.Hide Caption 6 of 36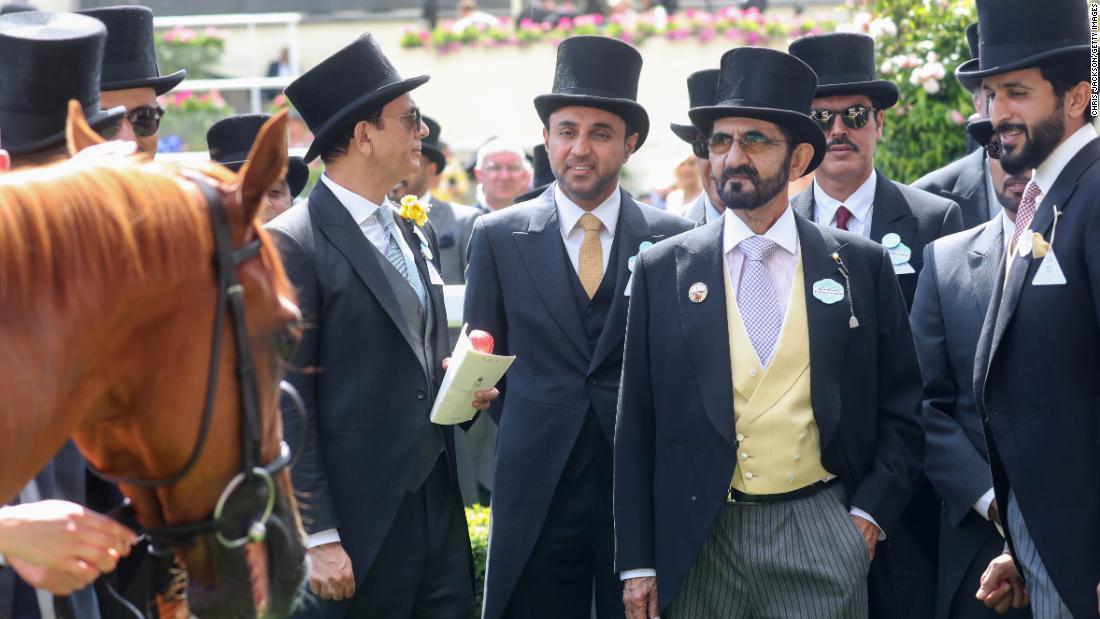 Photos: Royal Ascot imagesDubai ruler Sheikh Mohammed bin Rashid Al Maktoum (yellow waistcoat) is head of the Godolphin racing operation and a familiar face at British horse racing tracks. Hide Caption 7 of 36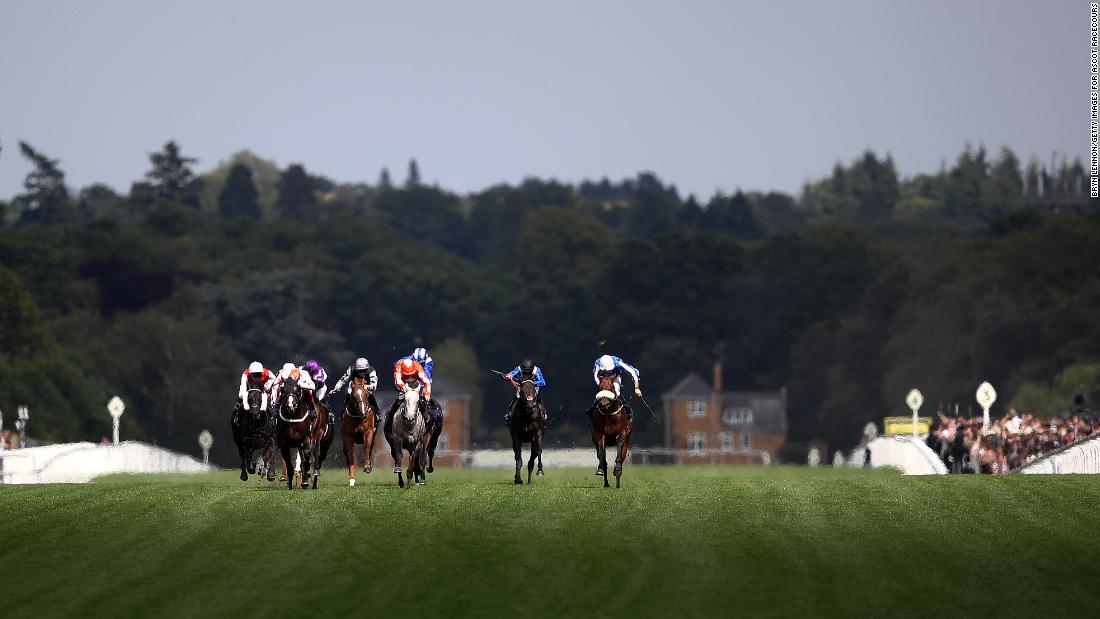 Photos: Royal Ascot imagesFrankie Dettori riding Advertise leads the field on the run-in in the Commonwealth Cup.Hide Caption 8 of 36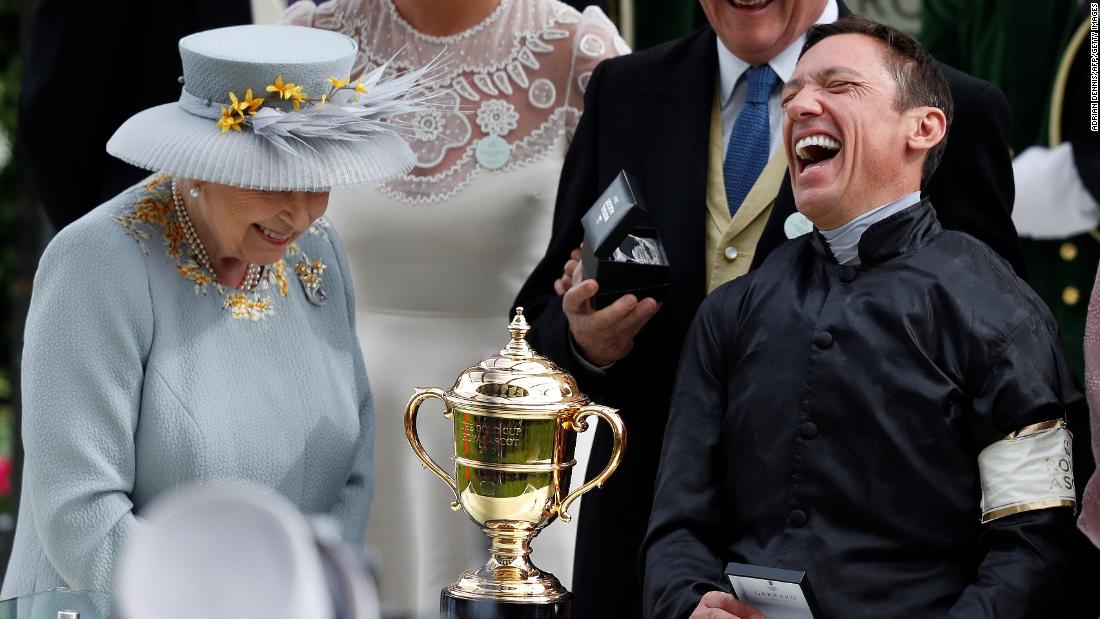 Photos: Royal Ascot imagesDay three – Britain's Queen Elizabeth II presents jockey Frankie Dettori with the Gold Cup after his second straight win on Stradivarius.Hide Caption 9 of 36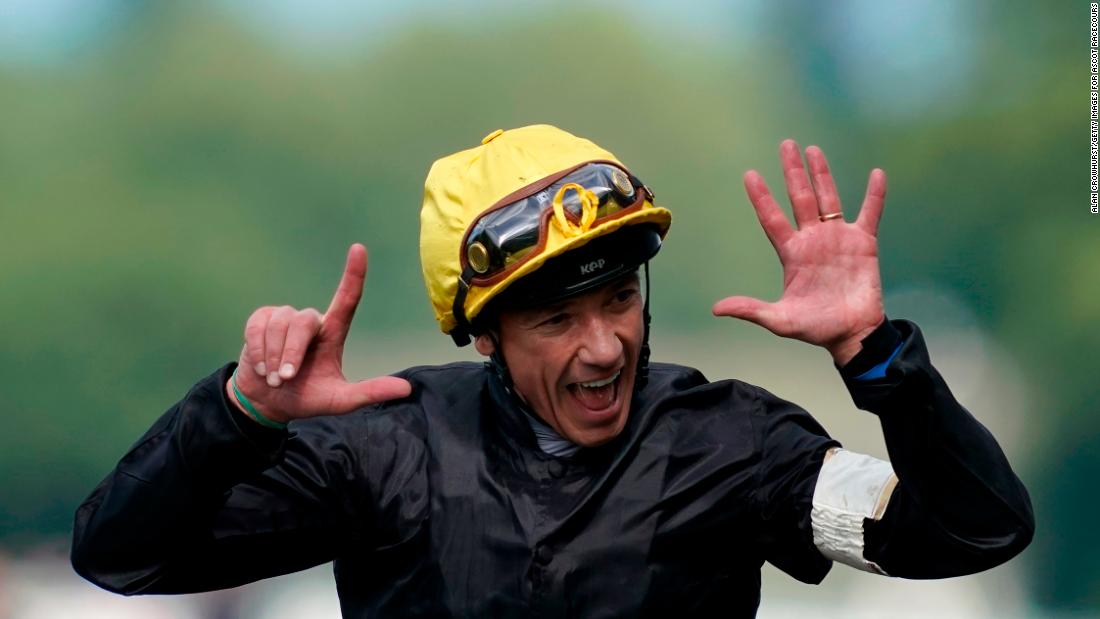 Photos: Royal Ascot imagesThe win marks Dettori's fourth straight victory of the day and a seventh Gold Cup in all.Hide Caption 10 of 36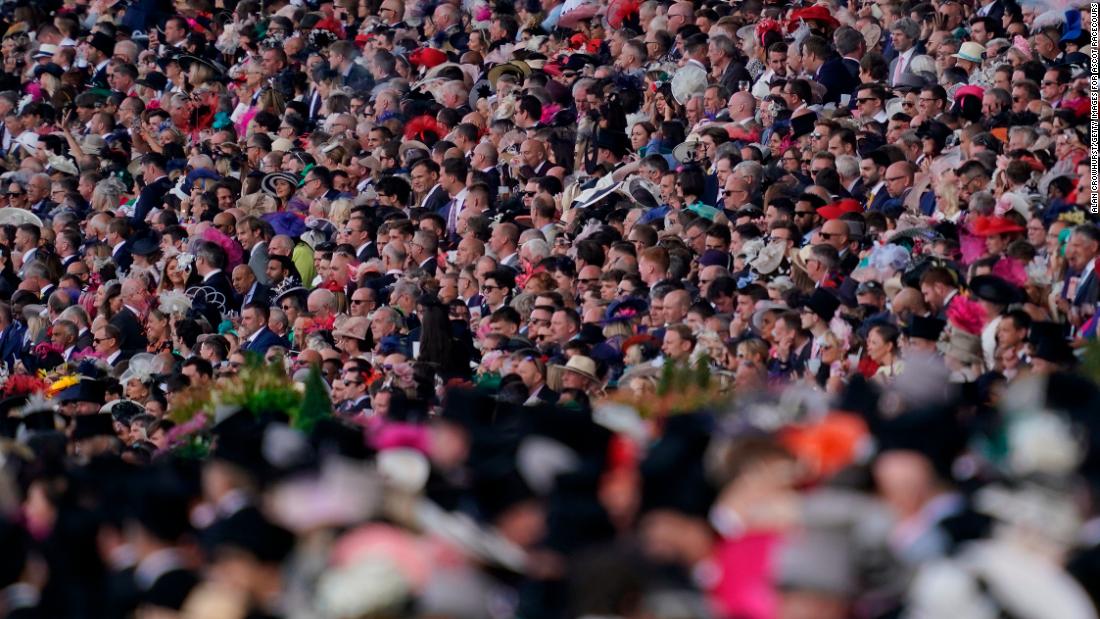 Photos: Royal Ascot imagesThe huge crowd is gripped to the action as the Gold Cup unfolded. Hide Caption 11 of 36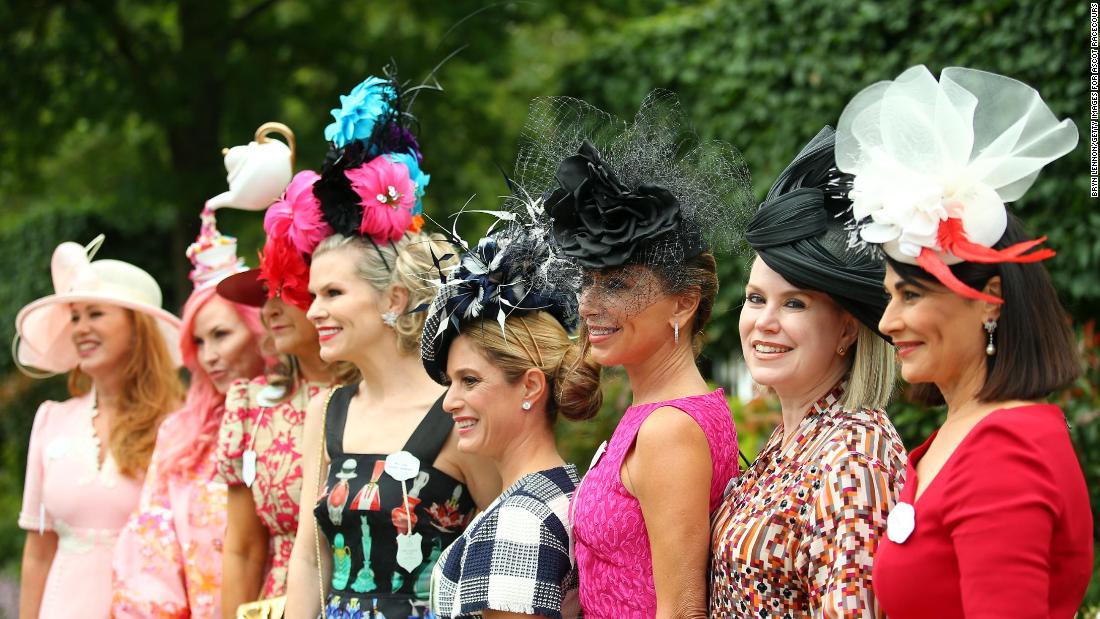 Photos: Royal Ascot imagesLadies' Day at Royal Ascot is when the extra special outfits are on display.Hide Caption 12 of 36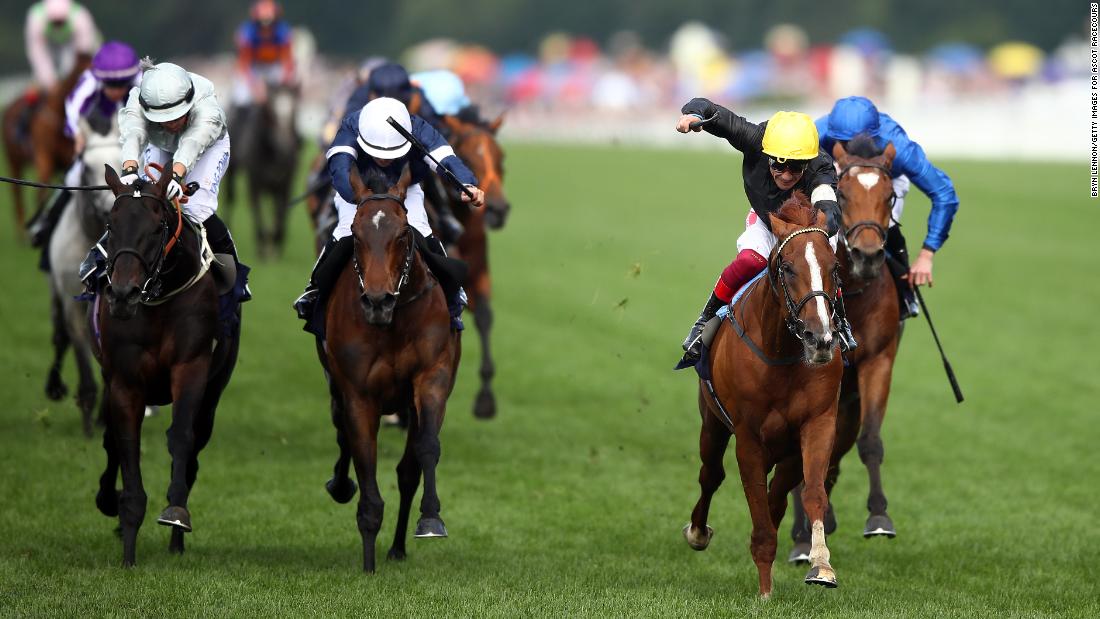 Photos: Royal Ascot imagesDay three – Frankie Dettori (yellow cap) and Stradivarius hold off Dee Ex Bee and Master of Reality to clinch a famous win on Ladies' Day at Royal Ascot.Hide Caption 13 of 36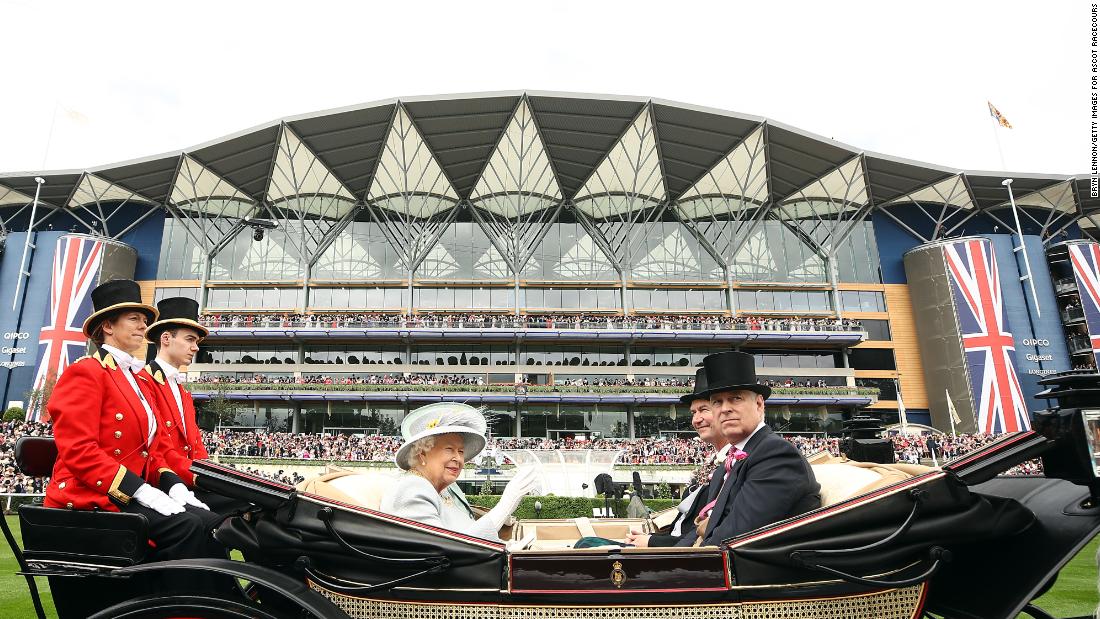 Photos: Royal Ascot imagesBritain's Queen Elizabeth II arrives in the Royal Enclosure ahead of Ladies' Day at Royal Ascot.Hide Caption 14 of 36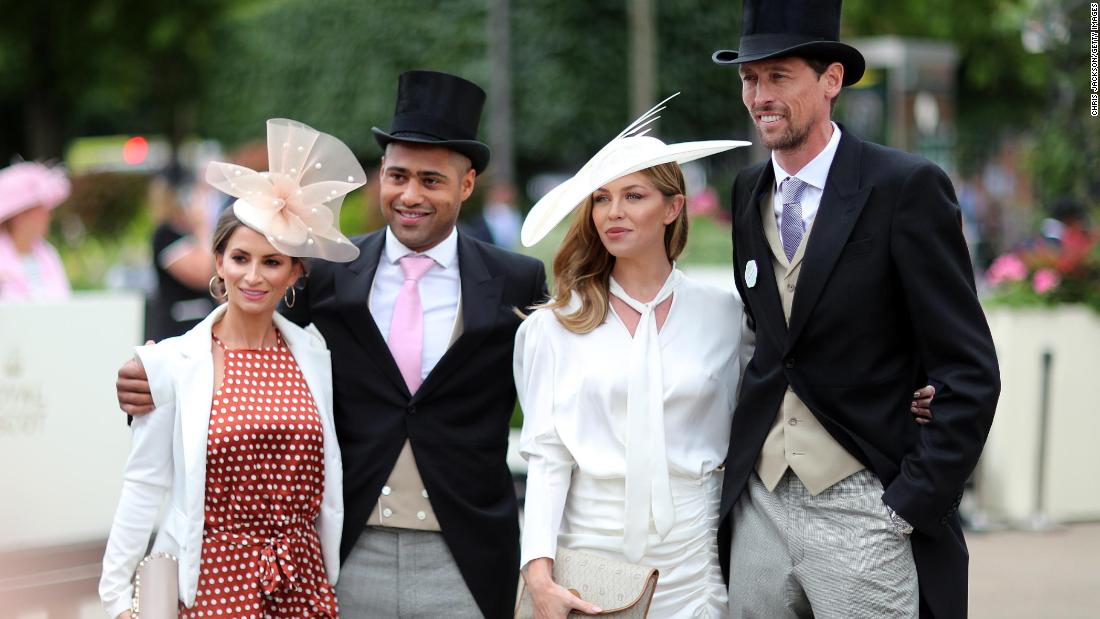 Photos: Royal Ascot imagesPremier League footballers Peter Crouch (right) and Glen Johnson with their wives on Ladies' Day.Hide Caption 15 of 36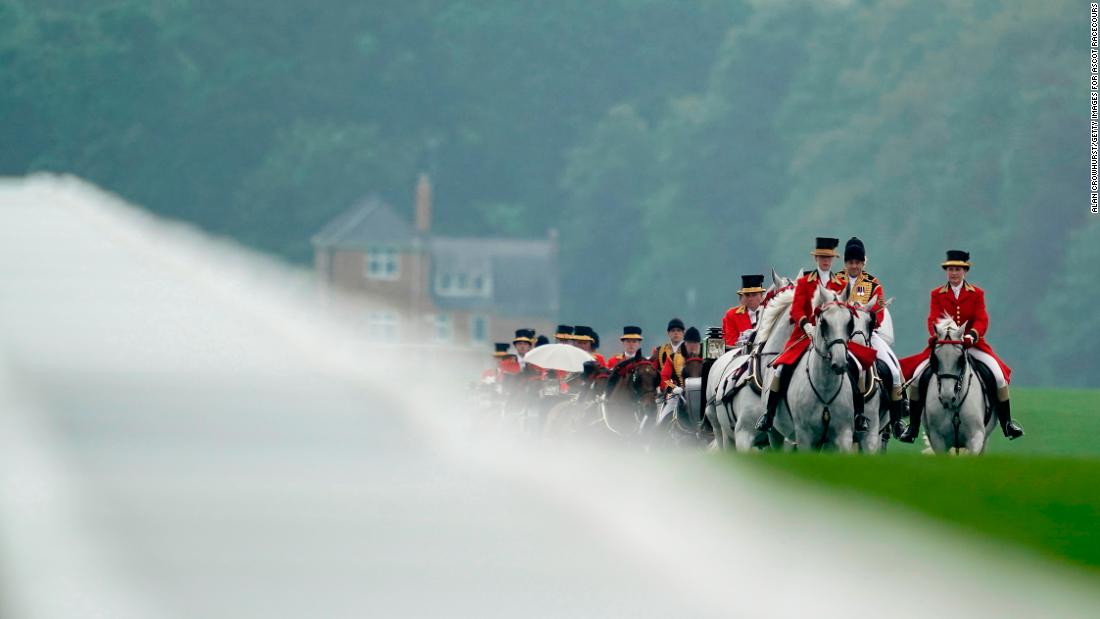 Photos: Royal Ascot imagesDay two: – The Royal Procession makes its way down the Straight Mile at Royal Ascot ahead of racing.Hide Caption 16 of 36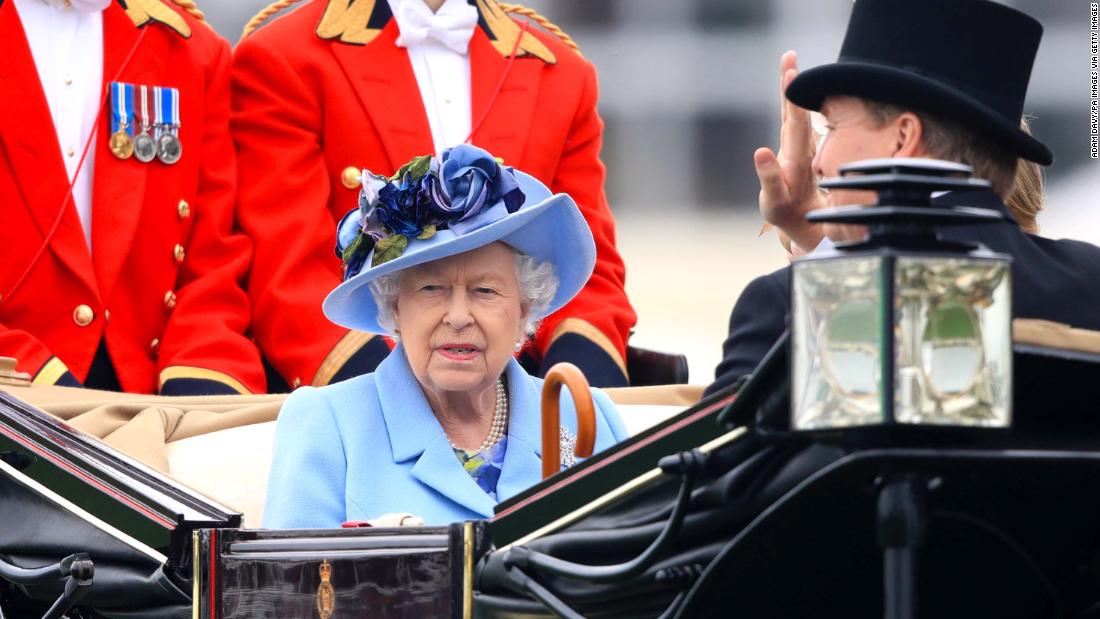 Photos: Royal Ascot imagesDay one: – Britain's Queen Elizabeth II riding in the leading carriage during the Royal Procession to open Royal Ascot 2019. Hide Caption 17 of 36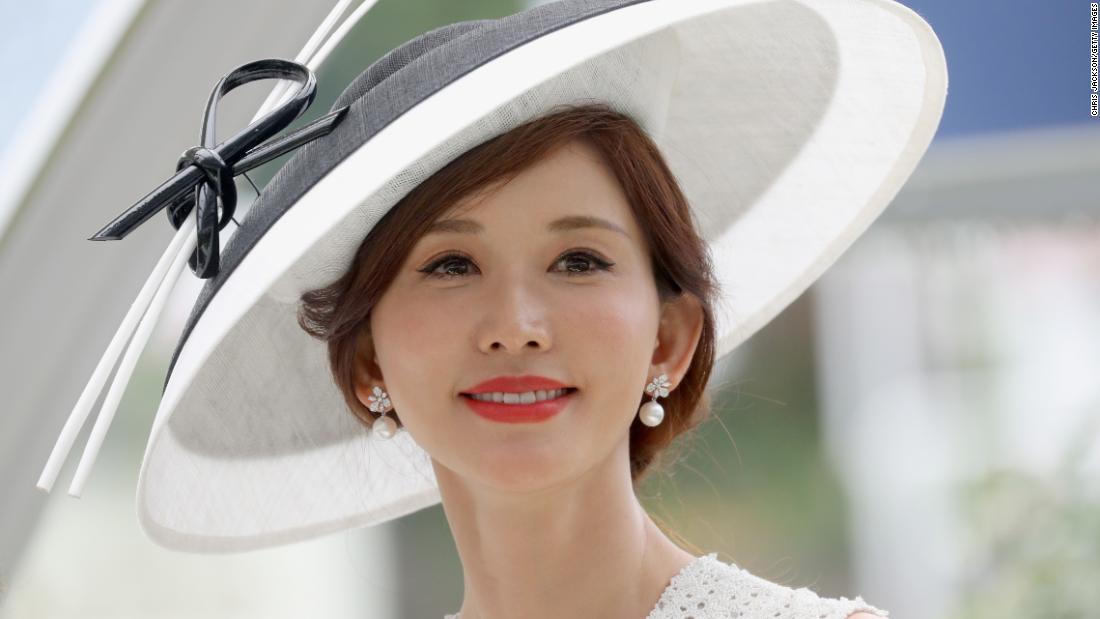 Photos: Royal Ascot imagesTaiwanese model, actress and singer Lin Chi-ling is one of a host of celebrities at Royal Ascot Wednesday.Hide Caption 18 of 36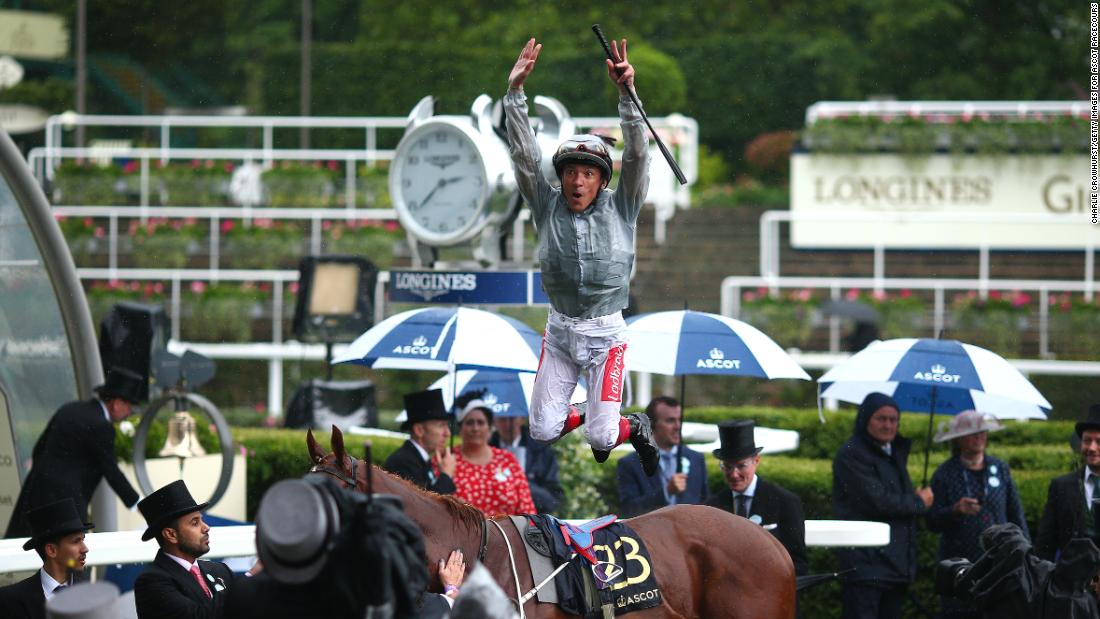 Photos: Royal Ascot imagesVeteran Italian jockey Frankie Dettori treats the crowd to his trademark flying dismount after clinching his 61st winner at Royal Ascot in the opener.Hide Caption 19 of 36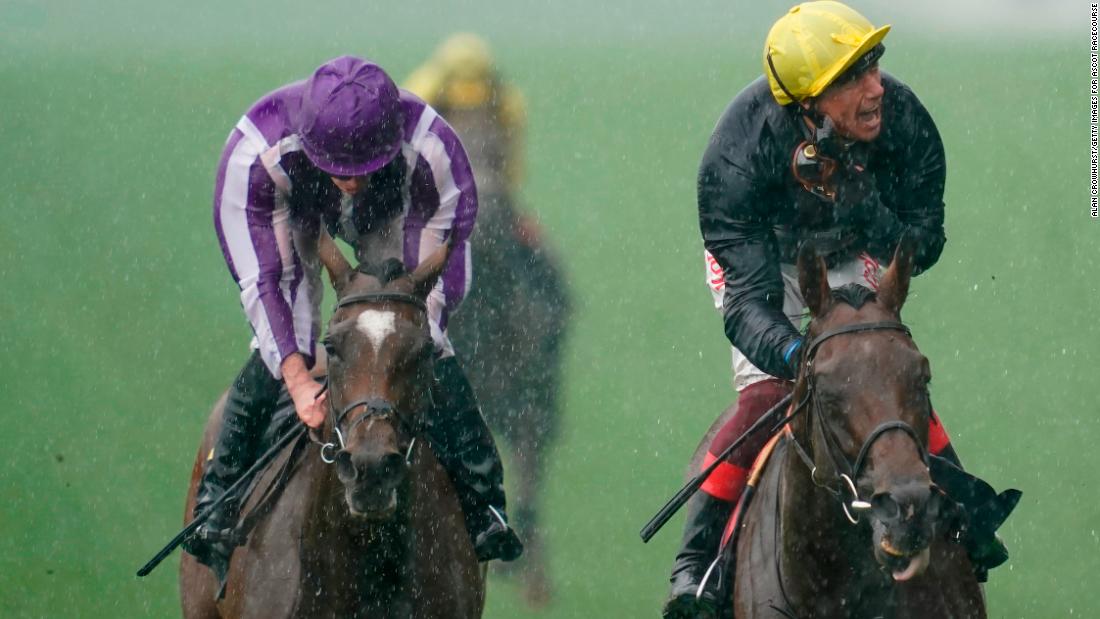 Photos: Royal Ascot imagesThe heavens opened later Wednesday as Frankie Dettori rode Crystal Ocean (right) to victory in the showpiece Prince Of Wales's Stakes.Hide Caption 20 of 36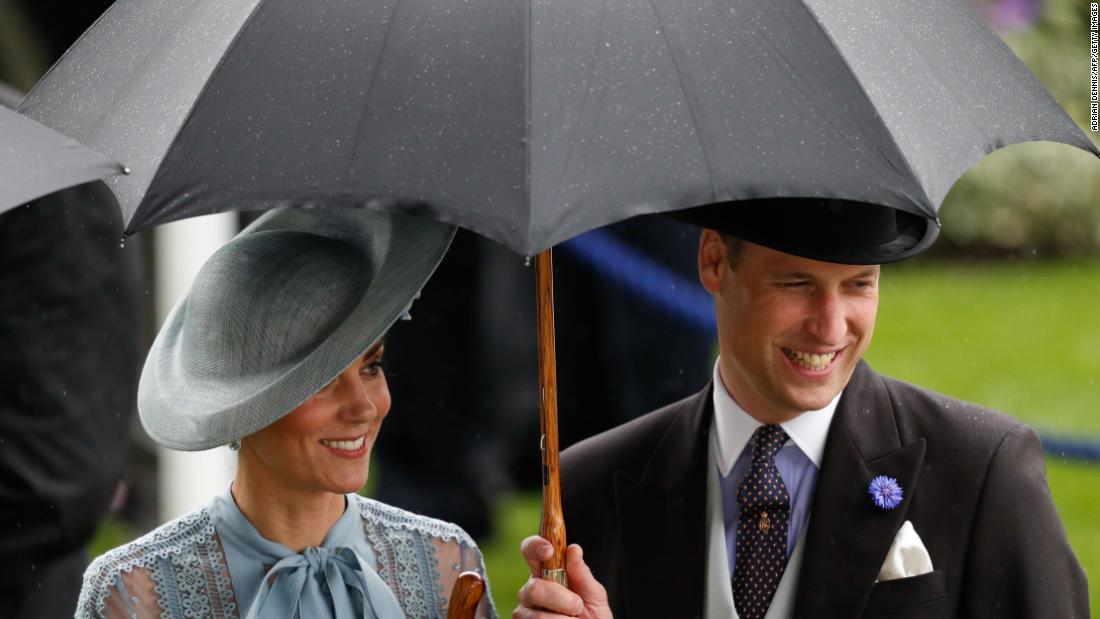 Photos: Royal Ascot imagesBritain's Catherine, Duchess of Cambridge and Prince William enjoy the occasion despite the rain. Hide Caption 21 of 36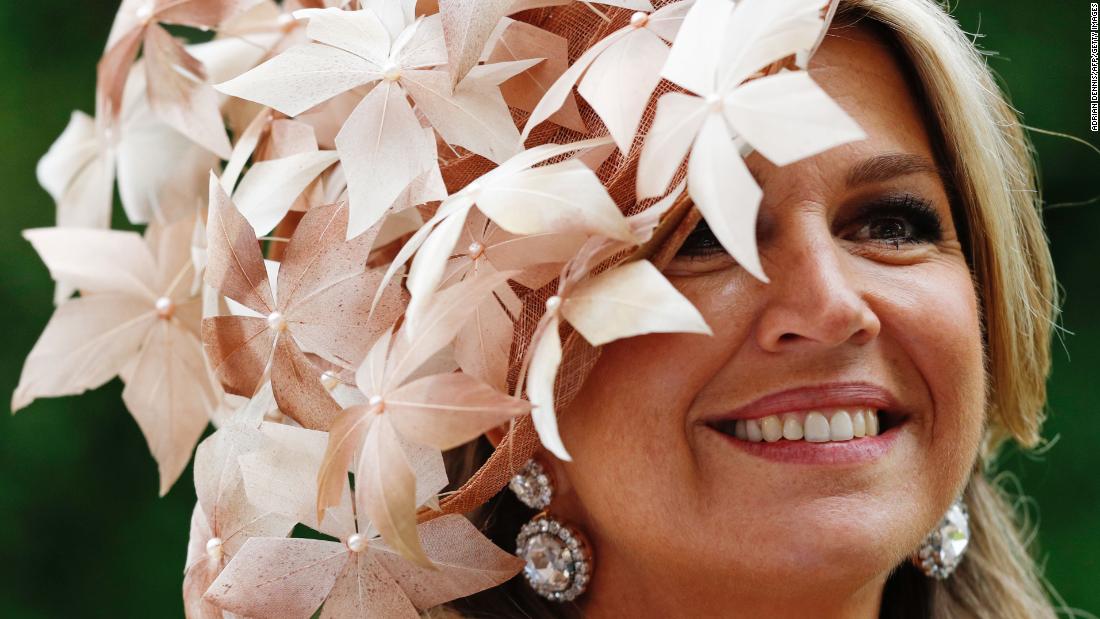 Photos: Royal Ascot imagesQueen Maxima is full of smiles as she waved to racegoers.Hide Caption 22 of 36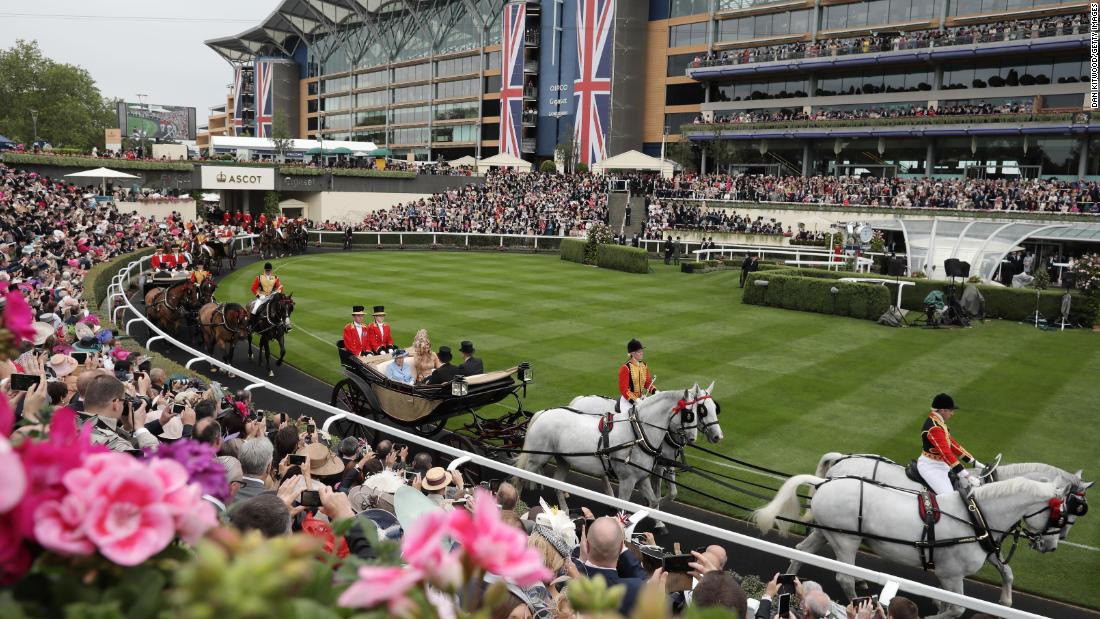 Photos: Royal Ascot imagesRoyal Ascot is a highlight of the British sporting and cultural calendar. Hide Caption 23 of 36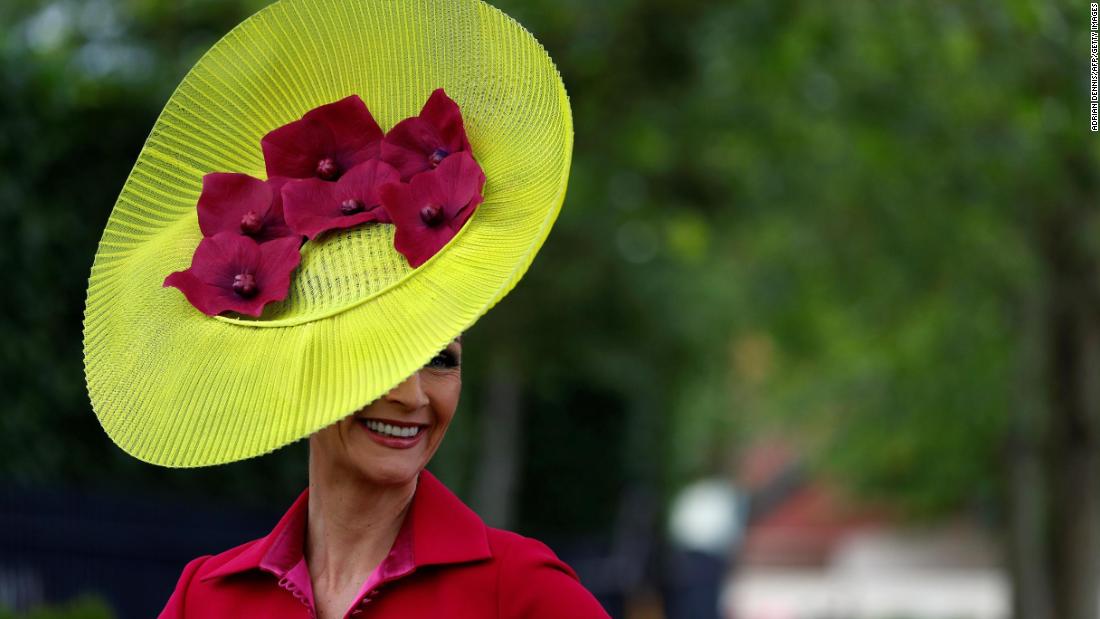 Photos: Royal Ascot imagesThe event features five days of world-class horse racing and high fashion. Hide Caption 24 of 36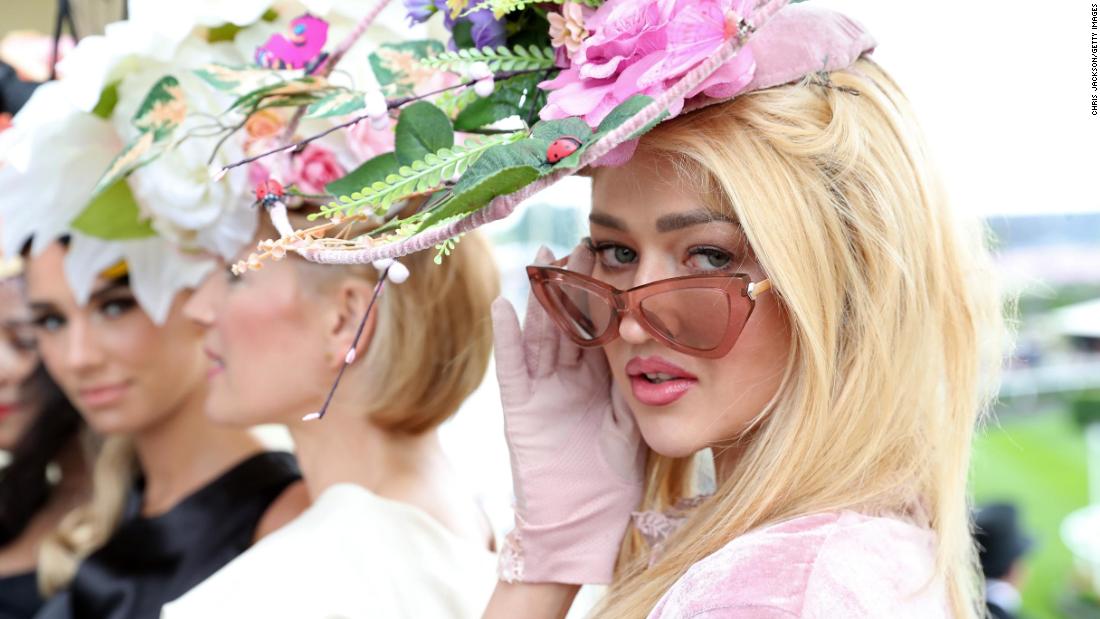 Photos: Royal Ascot imagesRacegoers are encouraged to express themselves within the confines of a strict dress code. Hide Caption 25 of 36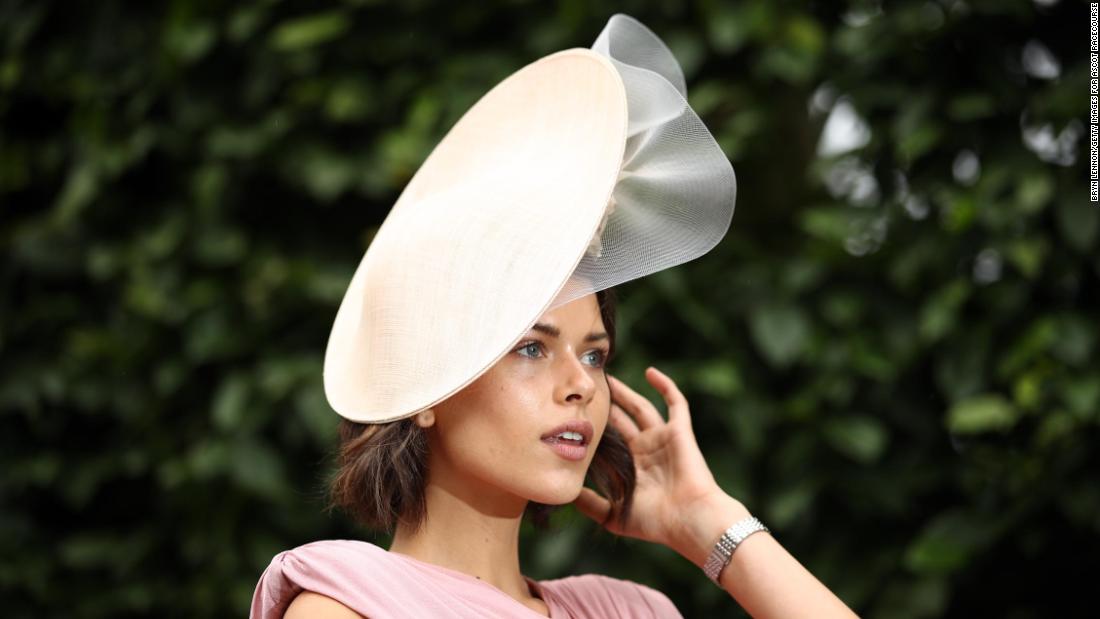 Photos: Royal Ascot imagesNew Zealand model Georgia Fowler is among a host of celebrities in attendance on day one. Hide Caption 26 of 36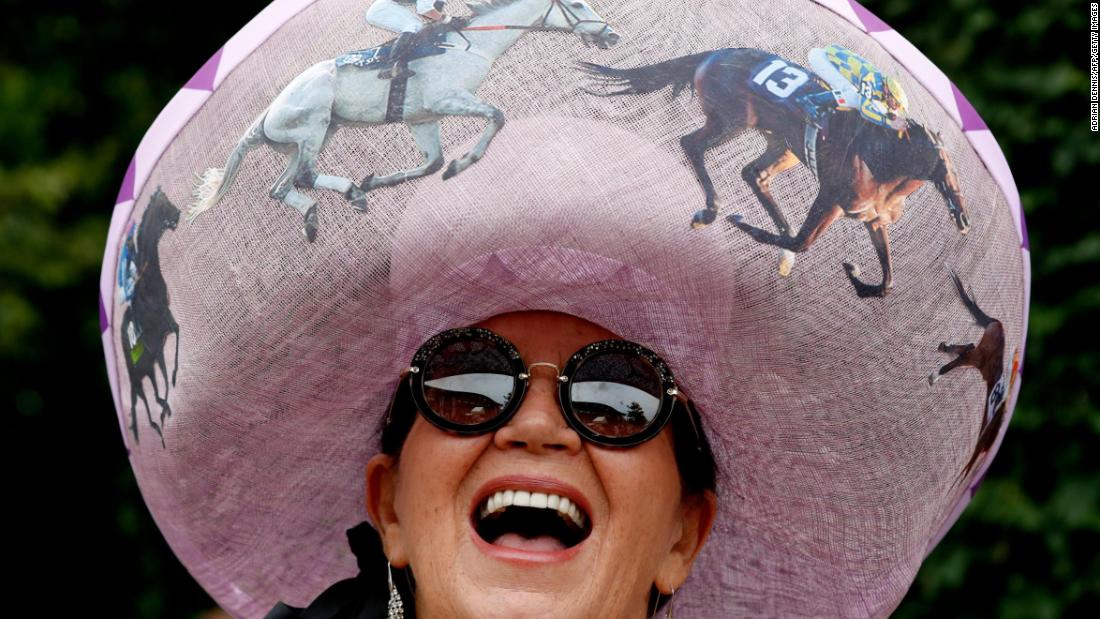 Photos: Royal Ascot imagesHats are an essential Royal Ascot accessory. Hide Caption 27 of 36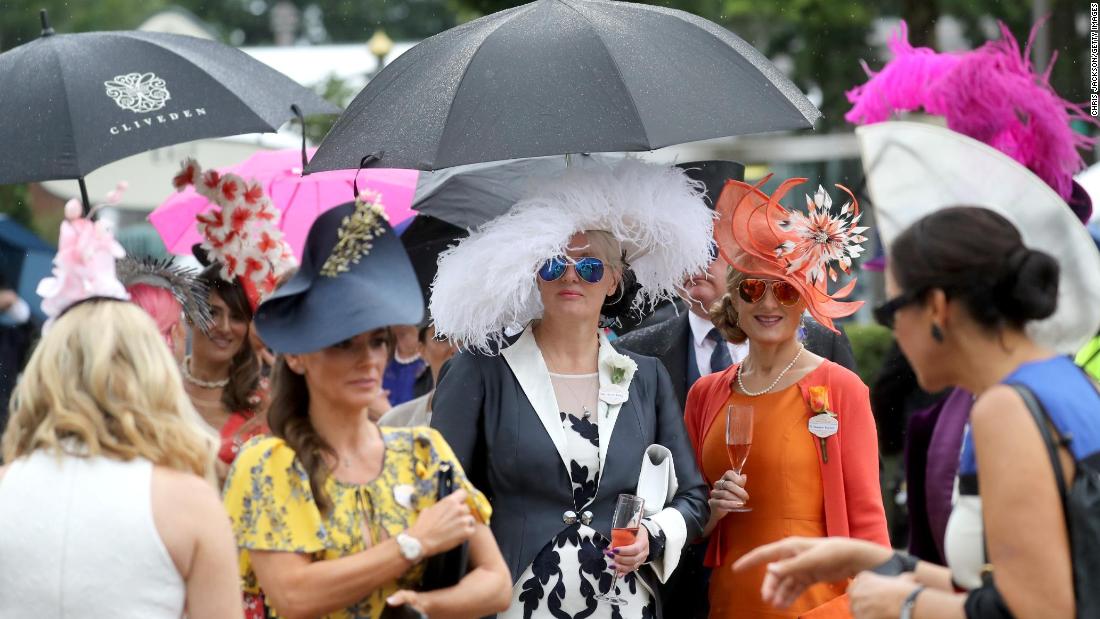 Photos: Royal Ascot imagesLight rain Tuesday couldn't dampen spirits at Royal Ascot in Berkshire, west of London. Hide Caption 28 of 36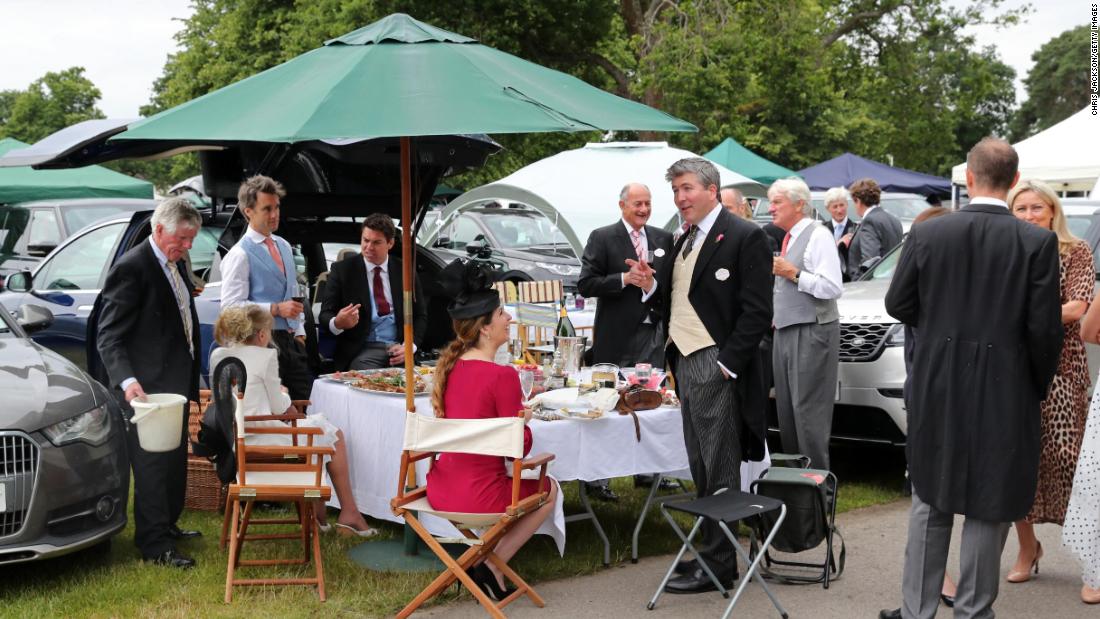 Photos: Royal Ascot imagesUpmarket picnics in the car park are a Royal Ascot tradition for some. Hide Caption 29 of 36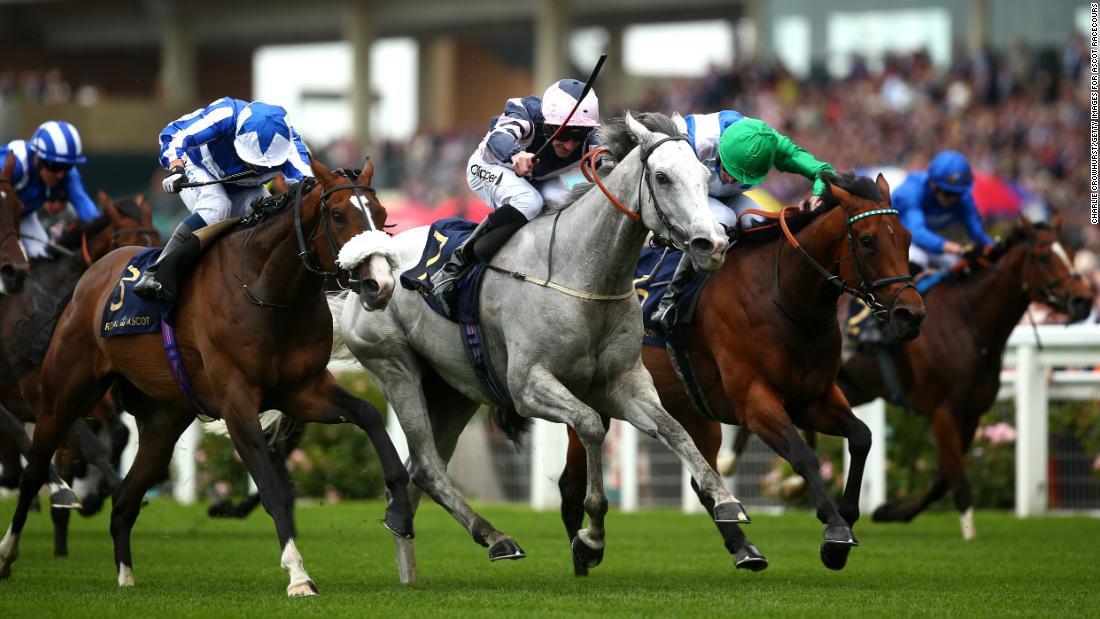 Photos: Royal Ascot imagesDaniel Tudhope rode Lord Glitters (grey) to victory in the opening Queen Anne Stakes on day one.Hide Caption 30 of 36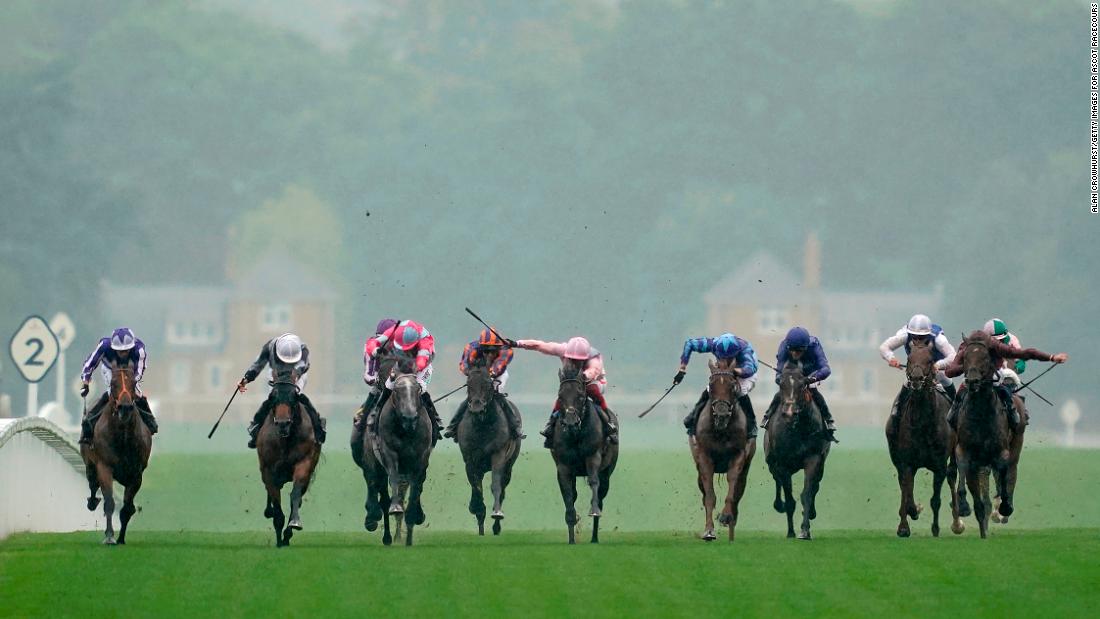 Photos: Royal Ascot imagesRyan Moore rode Circus Maximus (second left, white cap) to victory in the showpiece St James's Palace Stakes ahead of the third-placed Frankie Dettori-trained favorite Too Darn Hot (in pink, center).Hide Caption 31 of 36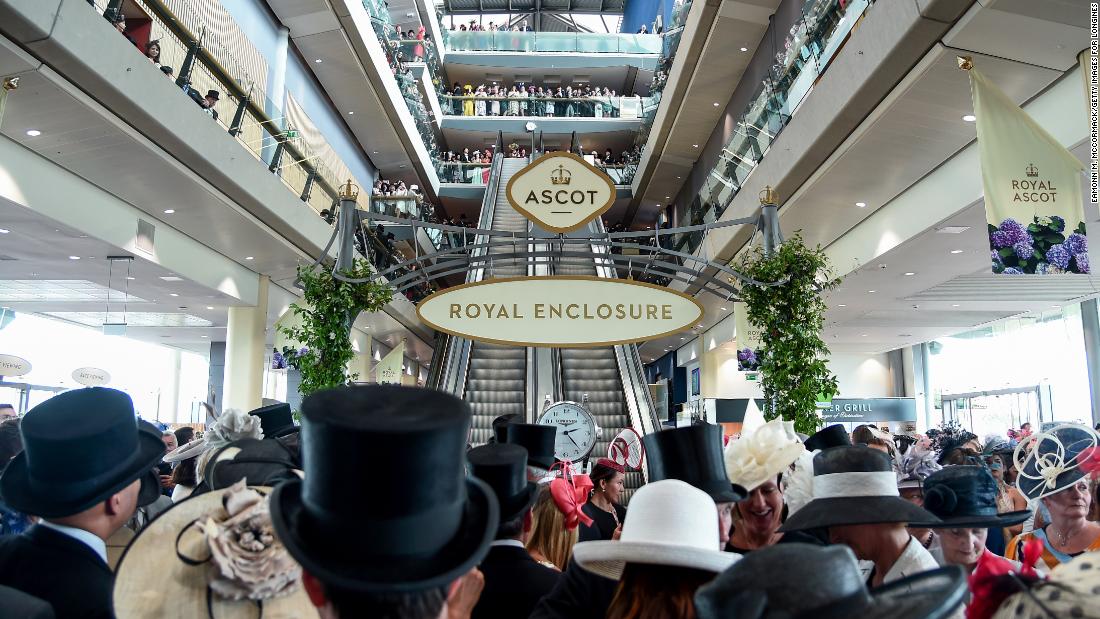 Photos: Royal Ascot imagesThe Royal Enclosure is the high-society place to be seen at Ascot. Hide Caption 32 of 36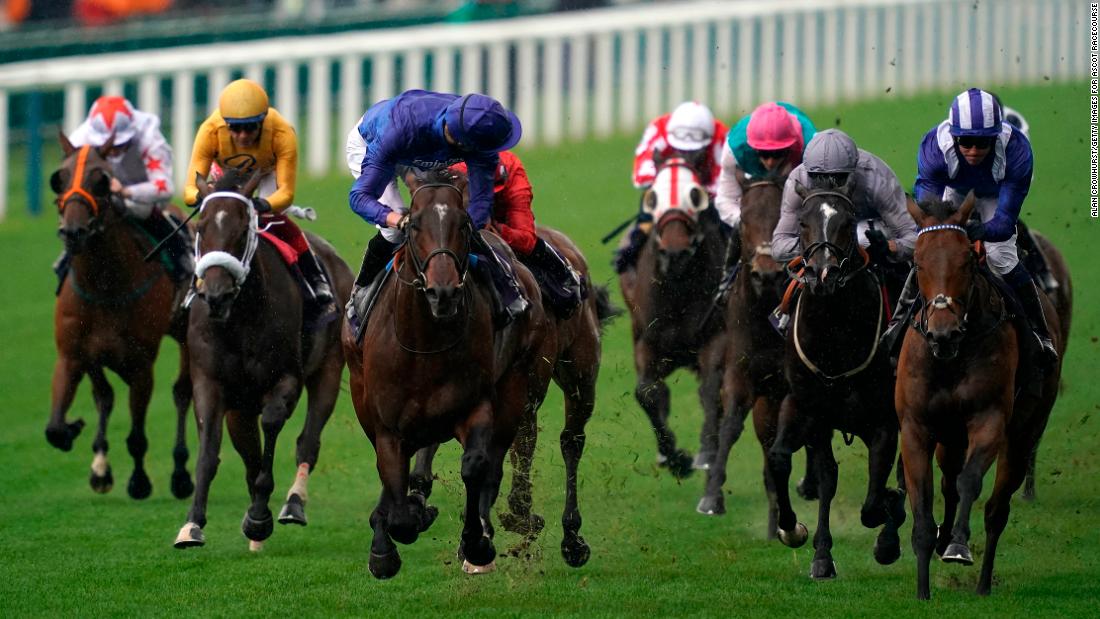 Photos: Royal Ascot imagesJames Doyle rode Blue Point (blue) to win the Group 1 King's Stand Stakes.Hide Caption 33 of 36
Photos: Royal Ascot imagesPunters can bet on the color of the Queen's hat every day.Hide Caption 34 of 36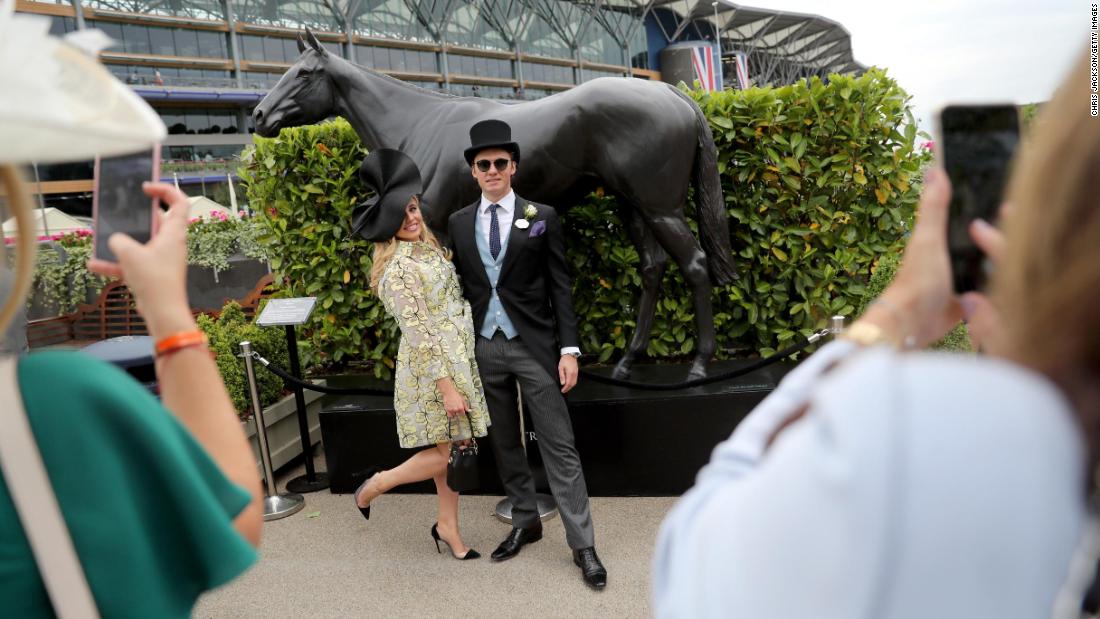 Photos: Royal Ascot imagesAttendees dress up for the occasion. Hide Caption 35 of 36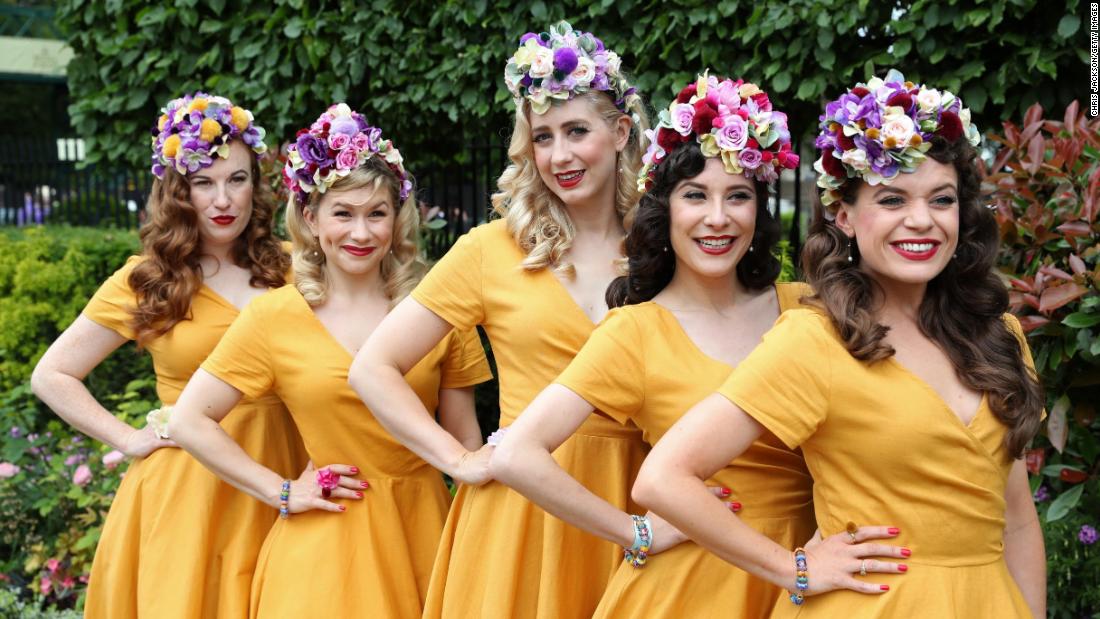 Photos: Royal Ascot imagesMembers of the band 'The Tootsie Rollers' pose ahead of day on at Royal AScot.Hide Caption 36 of 36



































"Day in, day out people are passing by saying, 'Oh my God, is that a horse? Is that a riding center?'" says Mellah. "It's such a privilege to be involved in such a niche club, there aren't many like it."For the past few weeks she has been living and riding at Newmarket Racecourse in Suffolk, England preparation for the Magnolia Cup. Training has been arduous, not least because Mellah has had to learn to ride a thoroughbred racehorse from scratch. Then there's also been her schoolwork (she sat exams in physics, math and design and tech in the hope of achieving the grades to study engineering at university), her other interests (she had to give up boxing), her part time job as a children's party supervisor and that she undertook much of her grueling training regime while fasting for Ramadan. "I'm quite exhausted," Mellah admits.READ: Female jockey lands historic win at Royal AscotREAD: Royal Ascot: A day in the life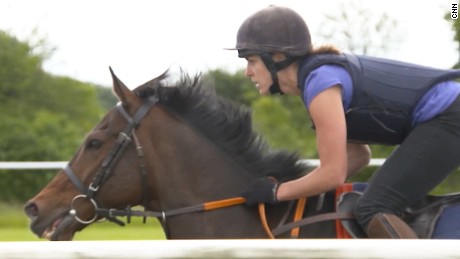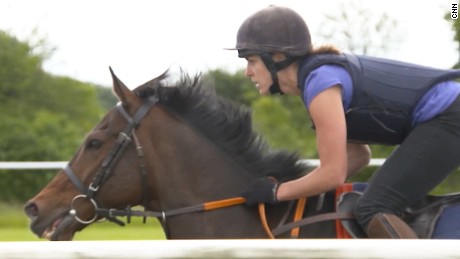 JUST WATCHEDHow to be a jockey at the Magnolia CupReplayMore Videos …MUST WATCH
How to be a jockey at the Magnolia Cup 01:48Inspiring othersAs for the riding, she says it took time to adapt to the new discipline, but after a few hiccups and falls soon began to hit her stride. "The first time I sat on a racehorse was a couple of months ago," she continues. "Racehorses and thoroughbreds are just a different breed and it took me a while to understand them."Obviously if you don't understand something, you tend to fear what you don't understand … there was a certain element of panic and fear, but thankfully I've got over that stage."Although none of the Magnolia Cup competitors are professional jockeys, they will be competing in a festival cluttered with famous names and big-money races, notably the $1.25 million Qatar Sussex Stakes. READ: London's boutique horse sale in Prince William's back yardREAD: Meet the trainer to royals, rulers and billionaires
Photos: Why "Glorious Goodwood" is so lovedRacegoers take in the drama of the Qatar Goodwood Festival, commonly known as "Glorious Goodwood." Hide Caption 1 of 8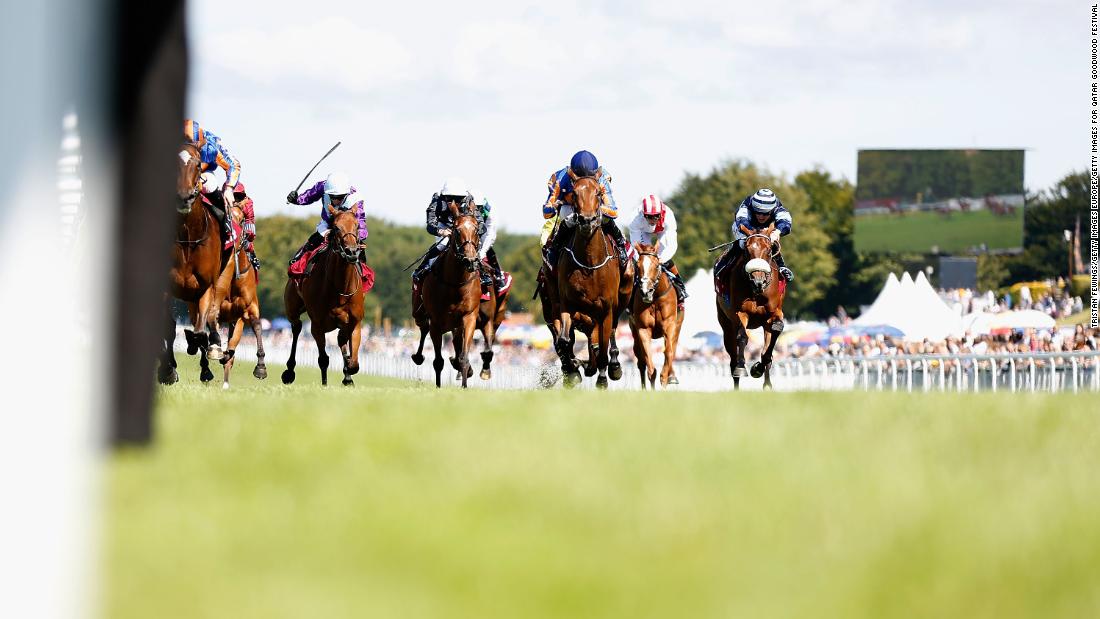 Photos: Why "Glorious Goodwood" is so lovedIt's one of the highlights of the flat racing season, with 35 races taking place over five days for a total purse of $6.5 million.Hide Caption 2 of 8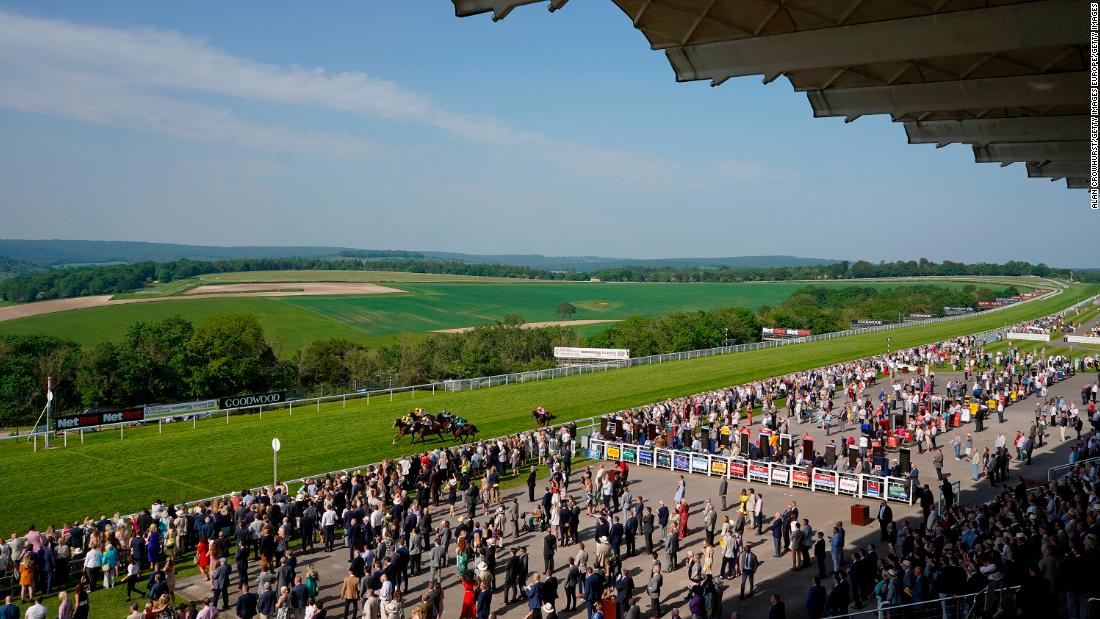 Photos: Why "Glorious Goodwood" is so lovedDating back to 1802, the event is a favorite with punters and boasts spectacular views across the south England countryside. Hide Caption 3 of 8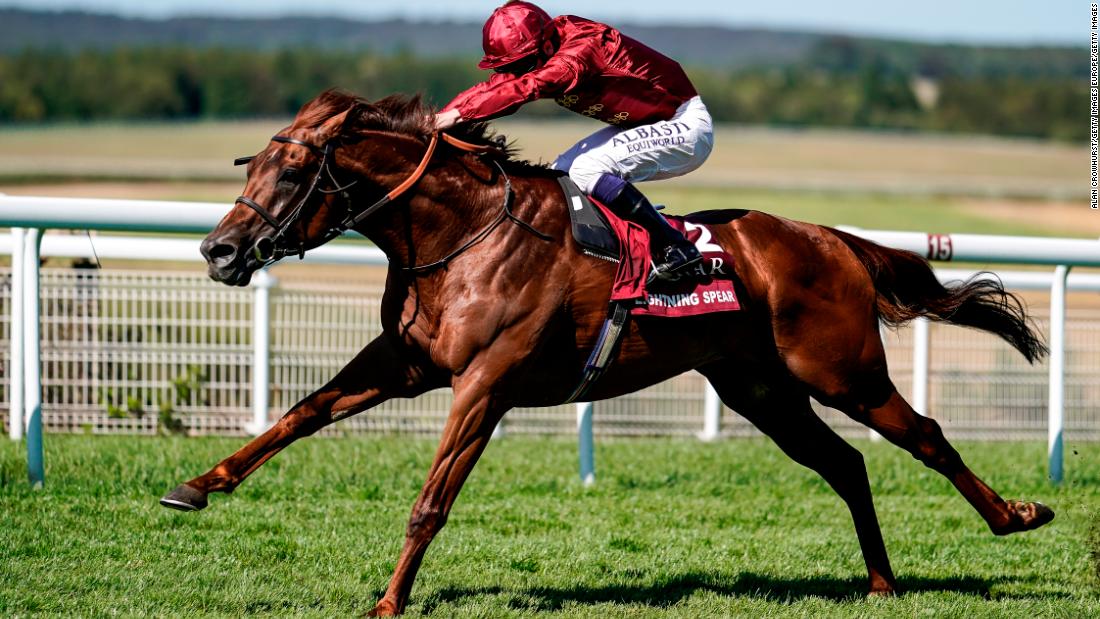 Photos: Why "Glorious Goodwood" is so lovedThe highlight of the racing at Goodwood is the $1.3 million Qatar Sussex Stakes, which last year was won by Lightning Spear. Hide Caption 4 of 8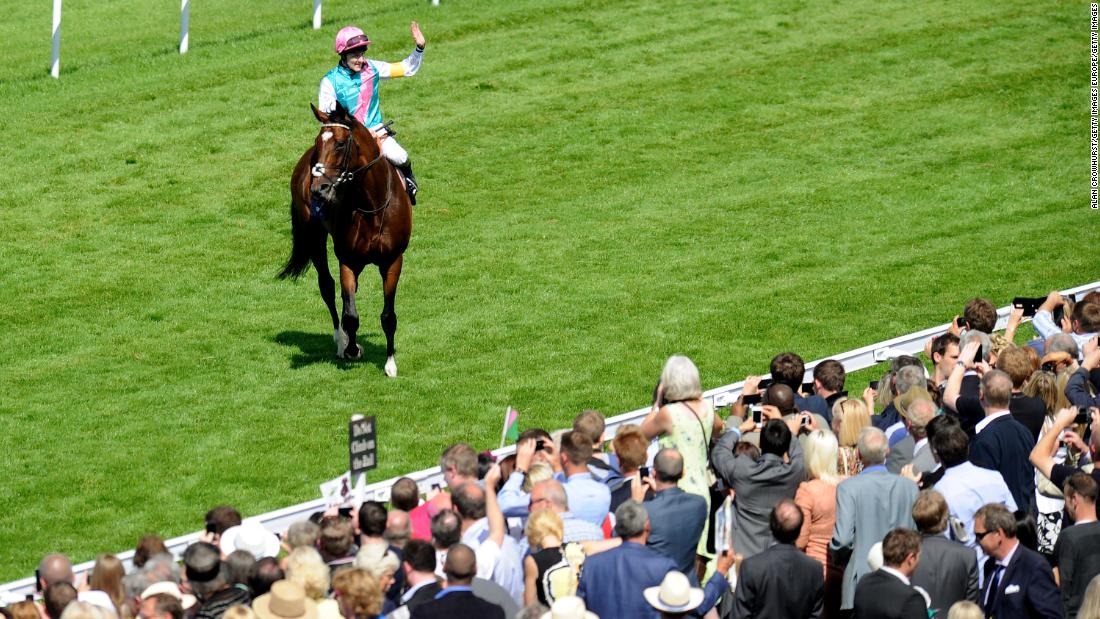 Photos: Why "Glorious Goodwood" is so lovedLegendary racehorse Frankel made history in 2012 by becoming the first horse to win the Sussex Stakes twice having also triumphed the previous year. Hide Caption 5 of 8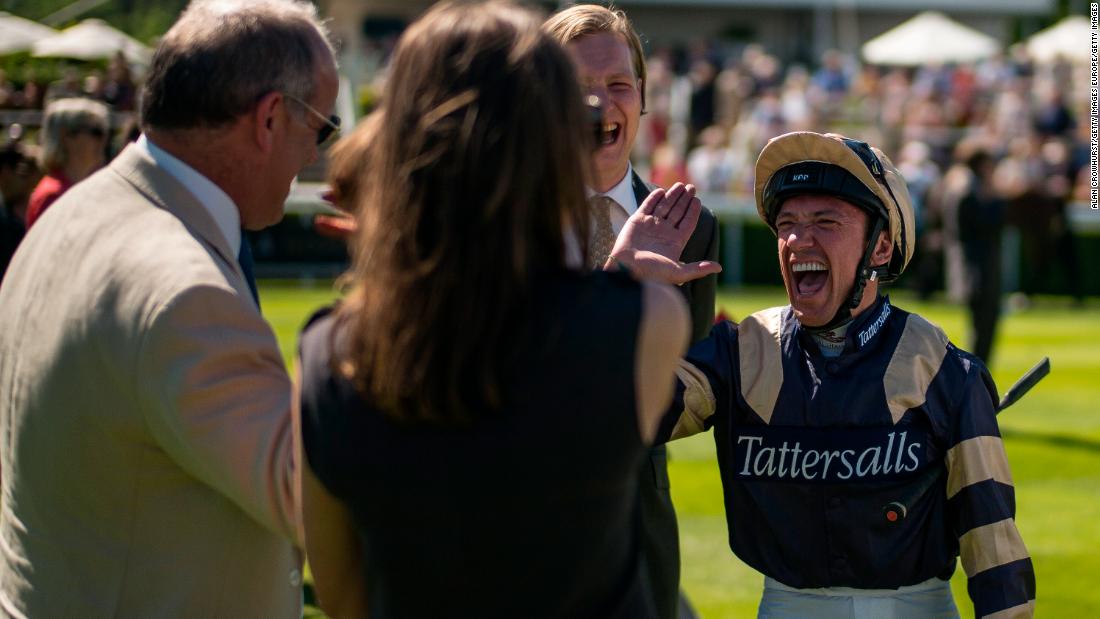 Photos: Why "Glorious Goodwood" is so lovedJockey Frankie Dettori has enjoyed plenty of success in the Sussex Stakes with wins in 1991, 1999, 2001 and 2007. Hide Caption 6 of 8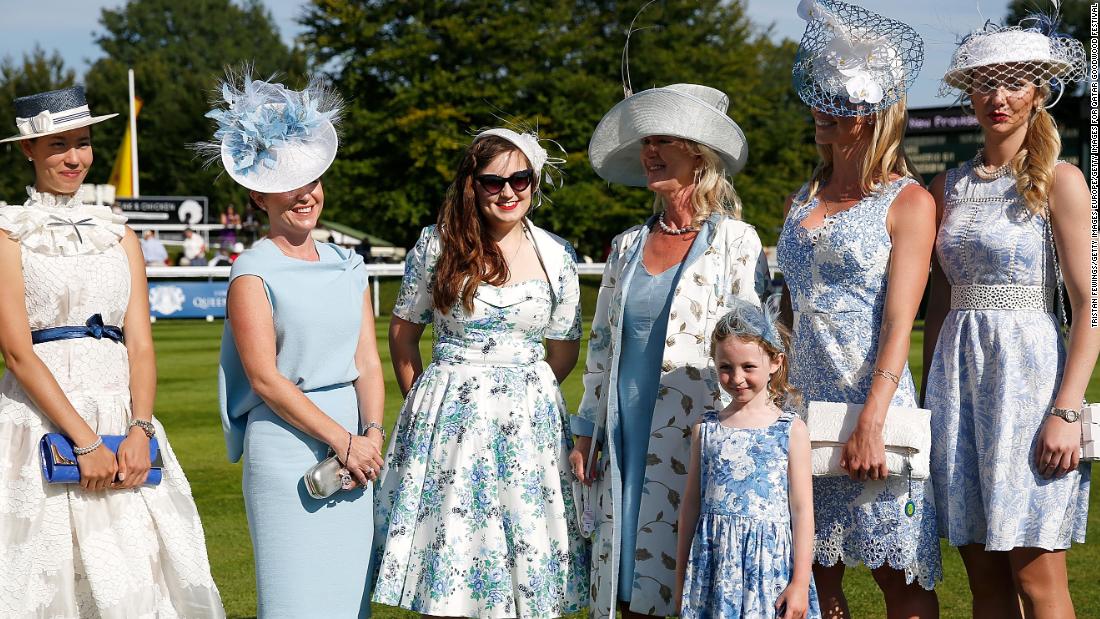 Photos: Why "Glorious Goodwood" is so lovedThe event is often seen as the end of the British social season, which also includes tennis at Wimbledon, rowing at the Henley Regatta and racing at Royal Ascot. Hide Caption 7 of 8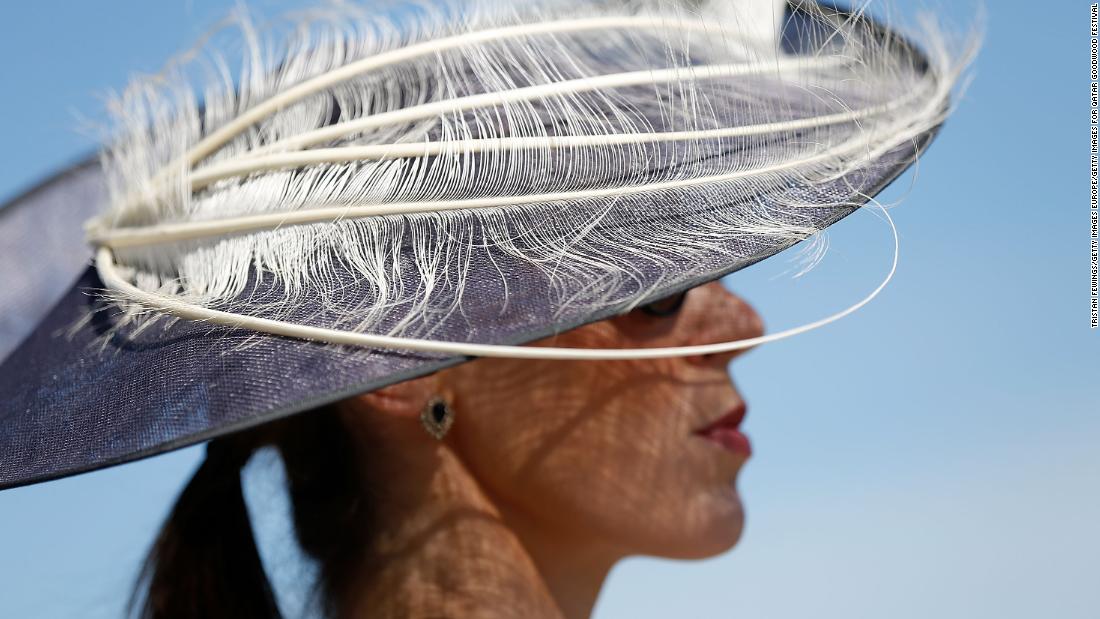 Photos: Why "Glorious Goodwood" is so lovedGoodwood has its own distinctive style known as "The Goodwood Look." The dress code is more relaxed compared to other of Britain's racing events. Hide Caption 8 of 8








Mellah will line up alongside 11 other riders at Goodwood including former track cyclist and double Olympic gold medalist Victoria Pendleton and Irish model Vogue Williams. In spite of the celebrity lineup, it's Mellah who has achieved the lion share of media attention in the buildup to the race, which has also included filming for a documentary about her journey. Not that any of that is phasing the teen, who admitted to feeling "pretty chilled" a couple of weeks out from the event, the outcome of which she hopes will inspire onlookers — be it on a horse or in another walk of life. "There's no reason why anyone can't become good at a sport," says Mellah. "As long as you put the hard work and the effort in, there's no real reason why you can't be good at what you want to do."
Source Link:
https://www.cnn.com/2019/07/31/sport/khadijah-mellah-goodwood-festival-magnolia-cup-spt-intl-gbr/index.html
[0.503447]
Comments
comments