(CNN)Here's a look at the life of Ted Cruz, Republican senator of Texas and former 2016 presidential candidate.
PersonalBirth date: December 22, 1970Birth place: Calgary, Alberta, CanadaBirth name: Rafael Edward CruzRead MoreFather: Rafael Cruz, pastorMother: Eleanor Darragh, computer programmerMarriage: Heidi (Nelson) Cruz (2001-present)Children: Caroline and CatherineEducation: Princeton University, B.A. in Public Policy, 1992; Harvard Law School, J.D., 1995Religion: Southern Baptist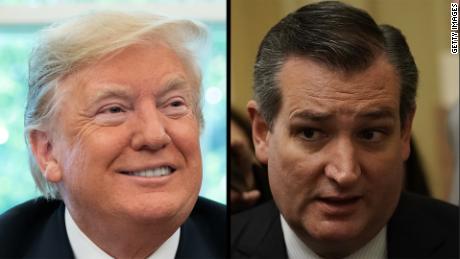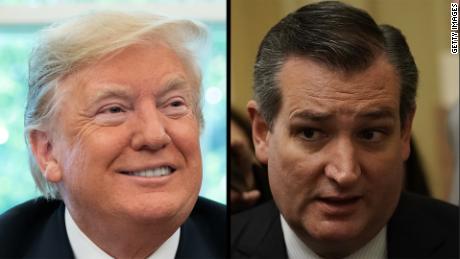 JUST WATCHEDFrom 'Lyin' Ted,' to 'Beautiful Ted'ReplayMore Videos …MUST WATCH
From 'Lyin' Ted,' to 'Beautiful Ted' 01:56
Photos: Texas Sen. Ted Cruz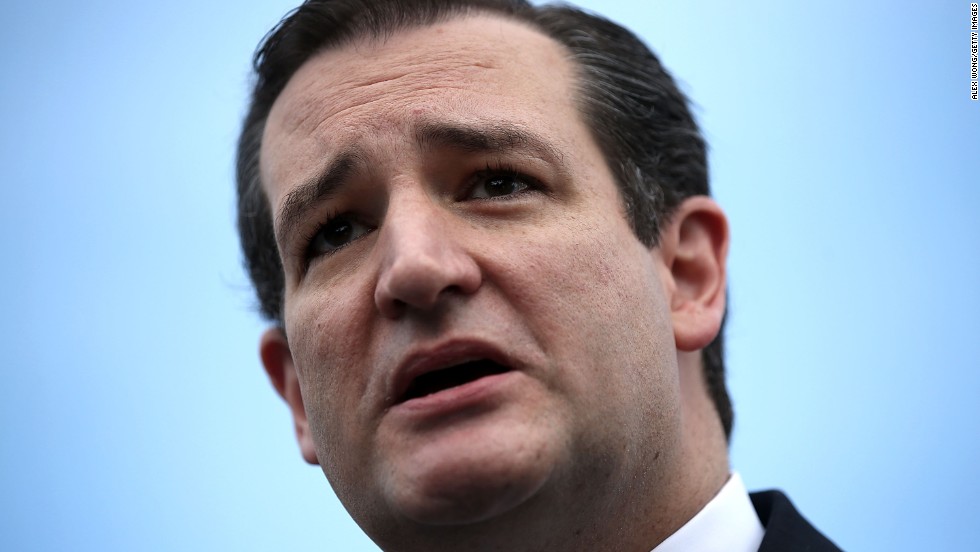 Photos: Texas Sen. Ted CruzU.S. Sen. Ted Cruz has quickly made a name for himself. Since taking office in 2012, the Texas Republican has solidified his brand as a conservative firebrand willing to take on establishment members of the GOP.Hide Caption 1 of 19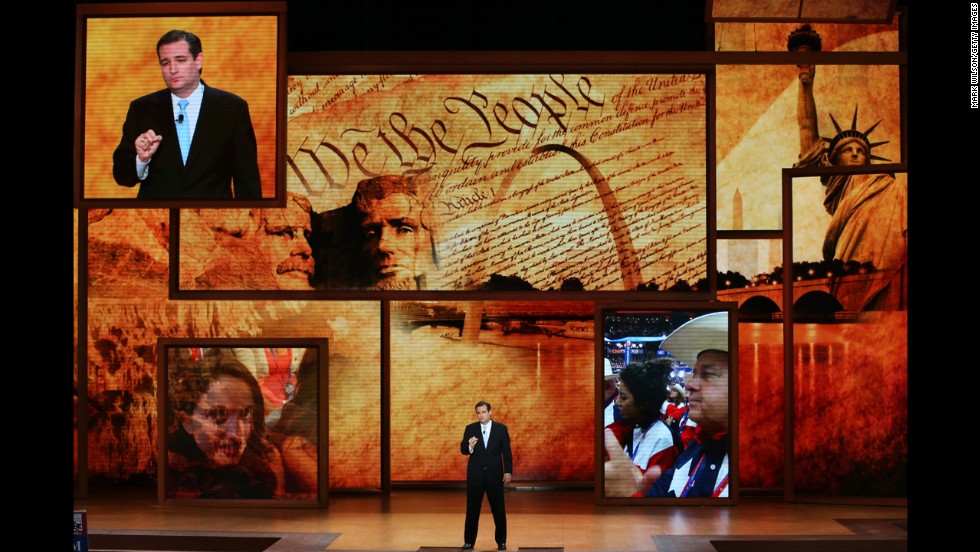 Photos: Texas Sen. Ted CruzCruz speaks during the Republican National Convention in Tampa, Florida, in August 2012.Hide Caption 2 of 19
Photos: Texas Sen. Ted CruzVice President Joe Biden administers the Senate oath to Cruz during a mock swearing-in ceremony in January 2013. Cruz was accompanied by his wife, Heidi Nelson, and his two daughters, Caroline and Catherine.Hide Caption 3 of 19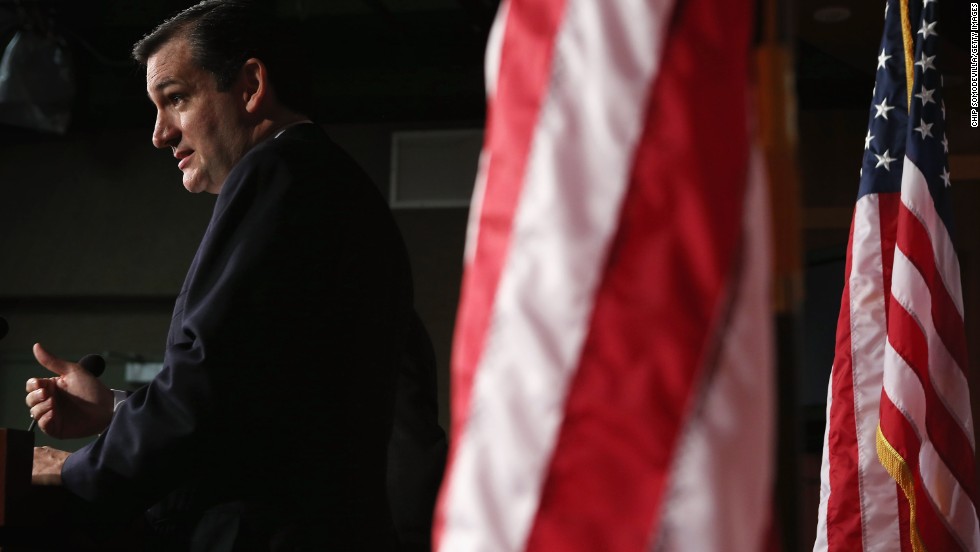 Photos: Texas Sen. Ted CruzDuring a news conference in March 2013, Cruz announces a plan to defund the Affordable Care Act, also known as Obamacare.Hide Caption 4 of 19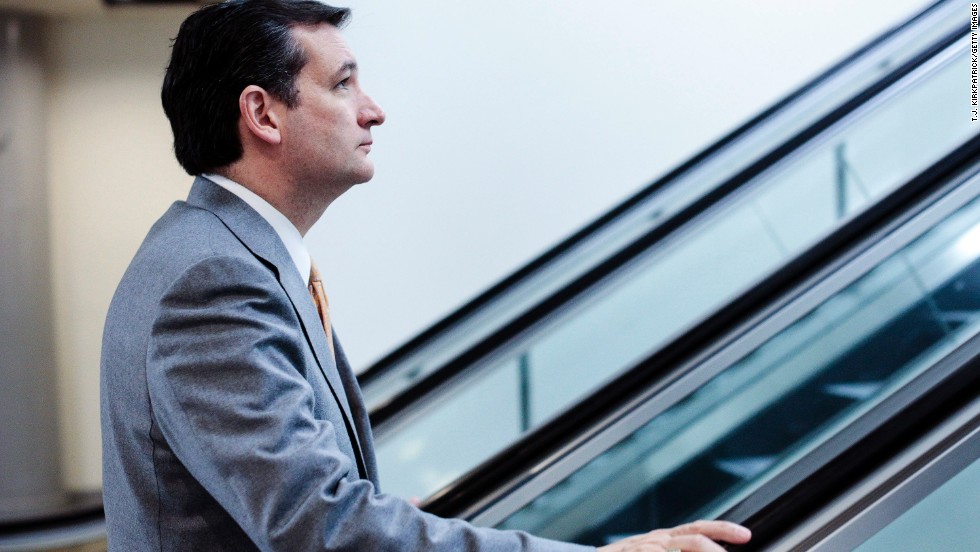 Photos: Texas Sen. Ted CruzCruz heads to the weekly Senate Republicans policy luncheon in Washington in March 2013.Hide Caption 5 of 19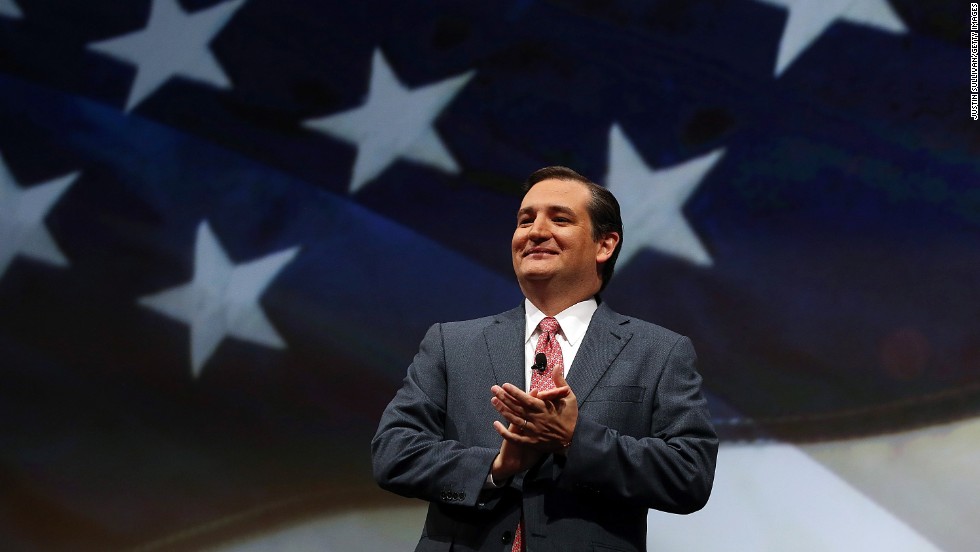 Photos: Texas Sen. Ted CruzCruz speaks during the National Rifle Association's Annual Meeting and Exhibits in May 2013.Hide Caption 6 of 19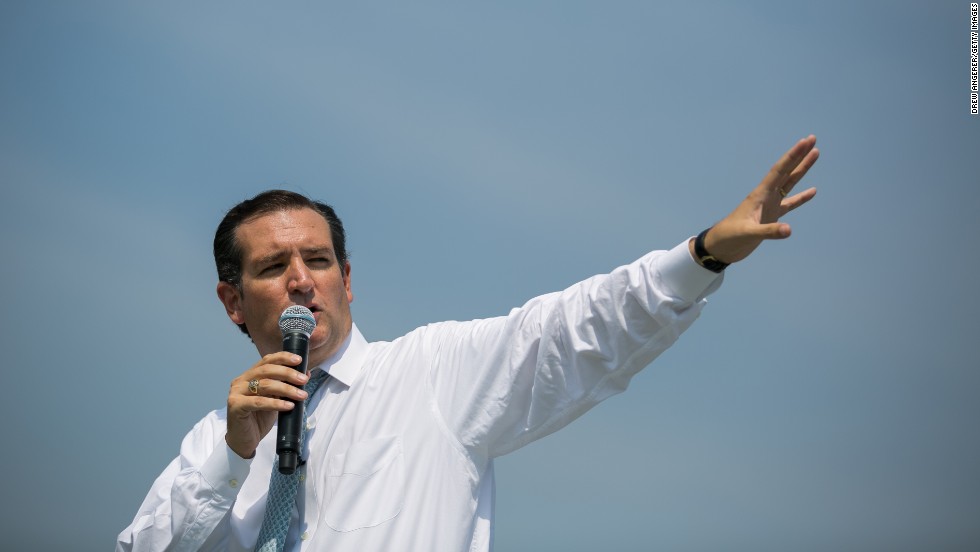 Photos: Texas Sen. Ted CruzCruz speaks during the "Exempt America from Obamacare" rally in Washington in September 2013.Hide Caption 7 of 19
Photos: Texas Sen. Ted CruzCruz emerges from the Senate chamber after spending more than 21 hours railing against Obamacare in September 2013.Hide Caption 8 of 19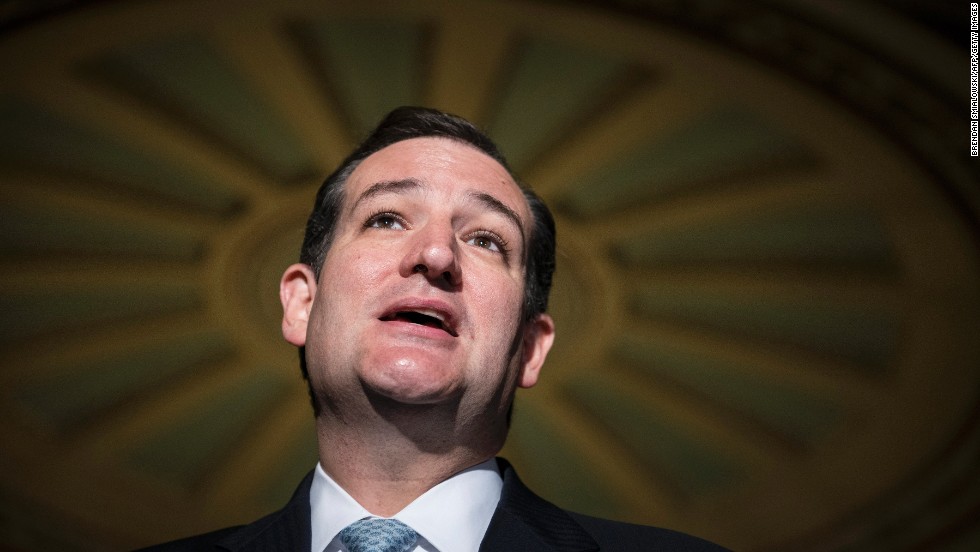 Photos: Texas Sen. Ted CruzCruz speaks to reporters on Capitol Hill in October 2013.Hide Caption 9 of 19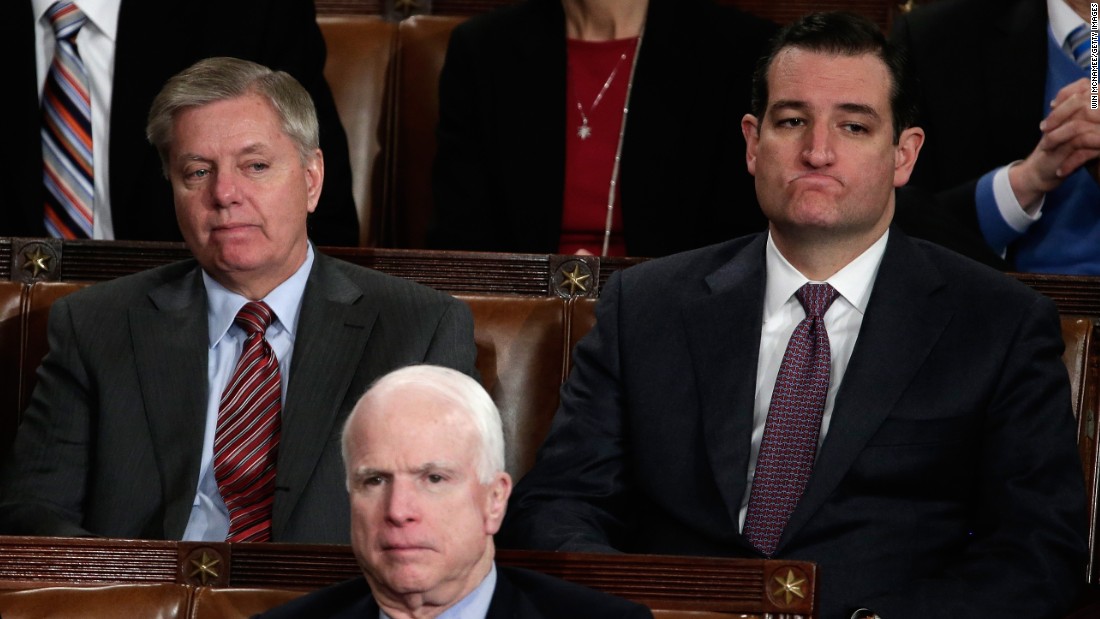 Photos: Texas Sen. Ted CruzFrom left, U.S. Sens. Lindsey Graham, John McCain and Cruz listen as President Barack Obama delivers his State of the Union address in January 2014.Hide Caption 10 of 19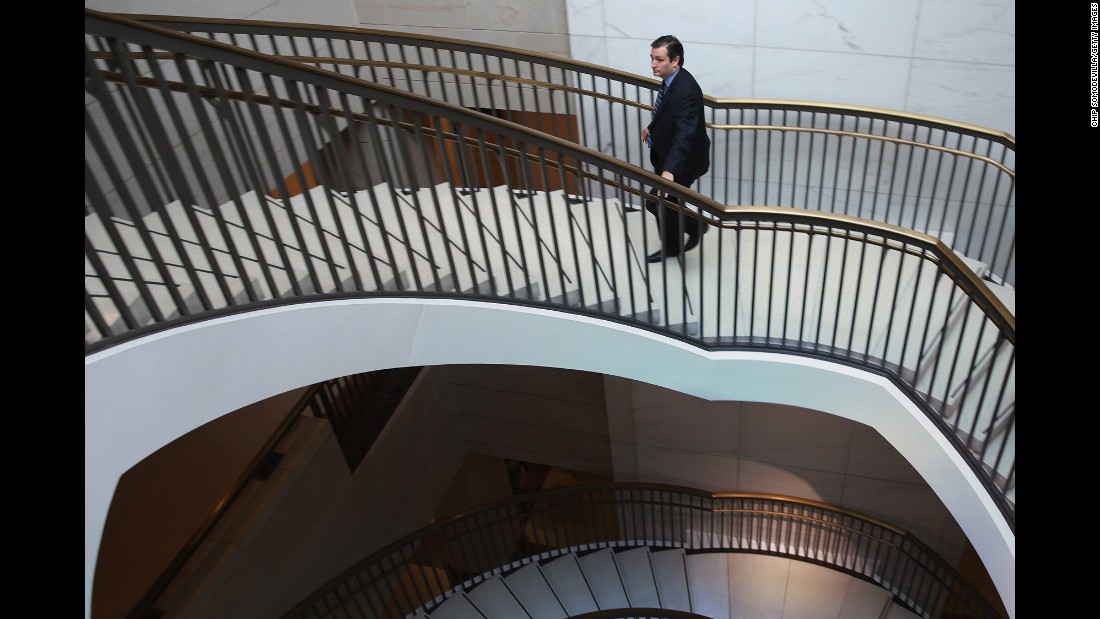 Photos: Texas Sen. Ted CruzCruz leaves a briefing at the U.S. Capitol in June. The briefing was about the prisoner exchange that freed Army Sgt. Bowe Bergdahl from the Taliban.Hide Caption 11 of 19
Photos: Texas Sen. Ted CruzFrom left, Cruz attends a Capitol Hill news conference with U.S. Reps. Marsha Blackburn, John Carter and Lamar Smith in September. Cruz discussed immigration reform at the news conference.Hide Caption 12 of 19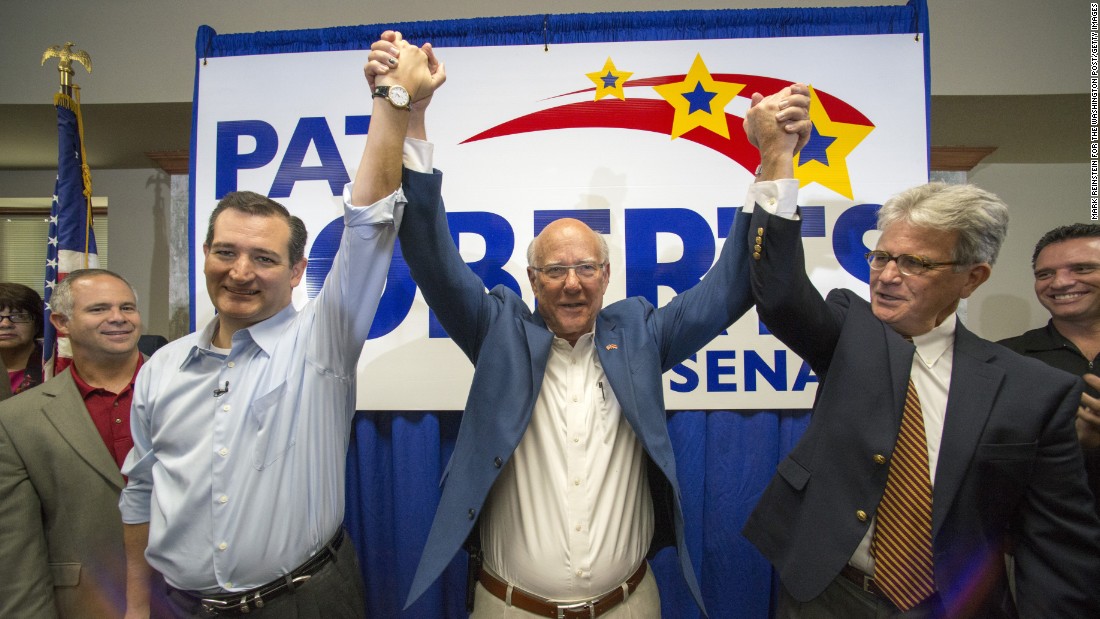 Photos: Texas Sen. Ted CruzU.S. Sen. Pat Roberts, center, is joined by Cruz and former Sen. Tom Coburn at a rally in WIchita, Kansas, in October.Hide Caption 13 of 19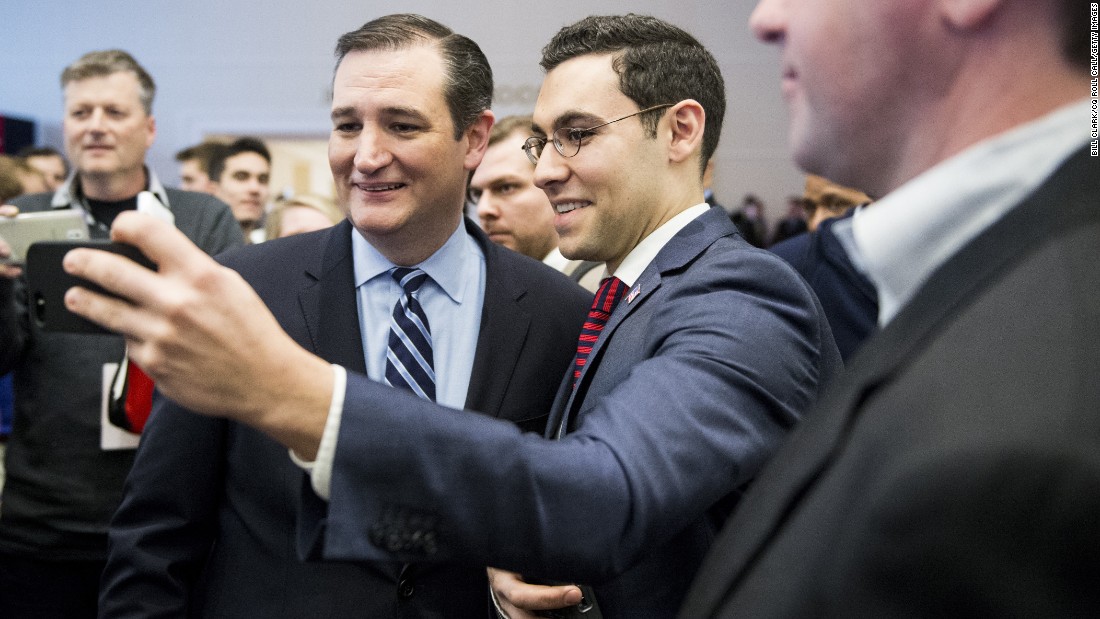 Photos: Texas Sen. Ted CruzCruz poses for a selfie following his February speech at the Conservative Political Action Conference in National Harbor, Maryland.Hide Caption 14 of 19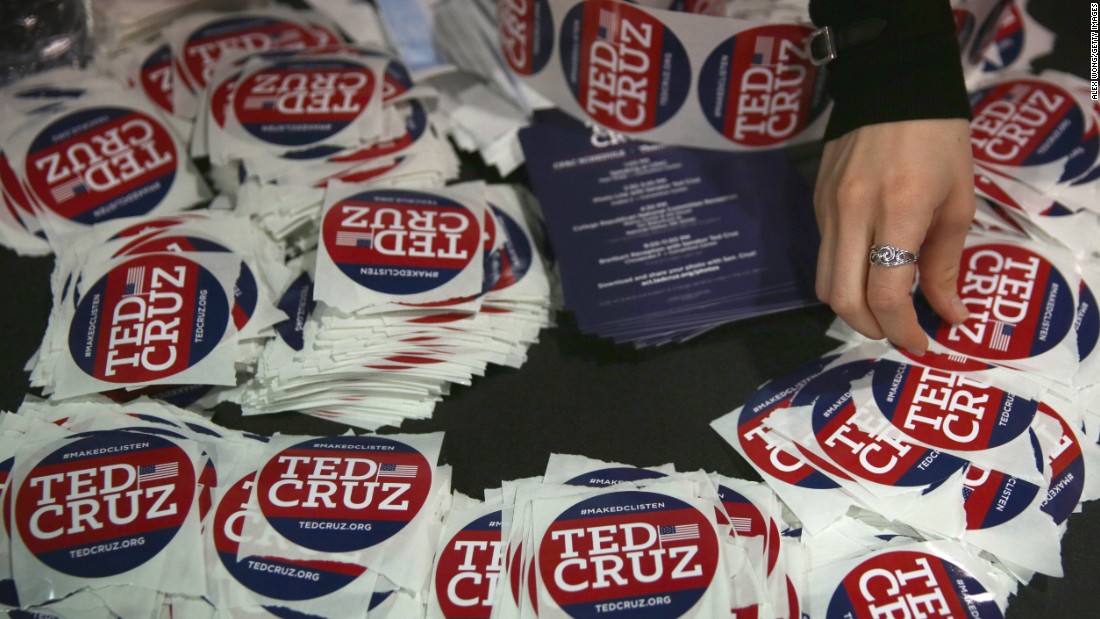 Photos: Texas Sen. Ted CruzA woman piles up Cruz stickers during the Conservative Political Action Conference.Hide Caption 15 of 19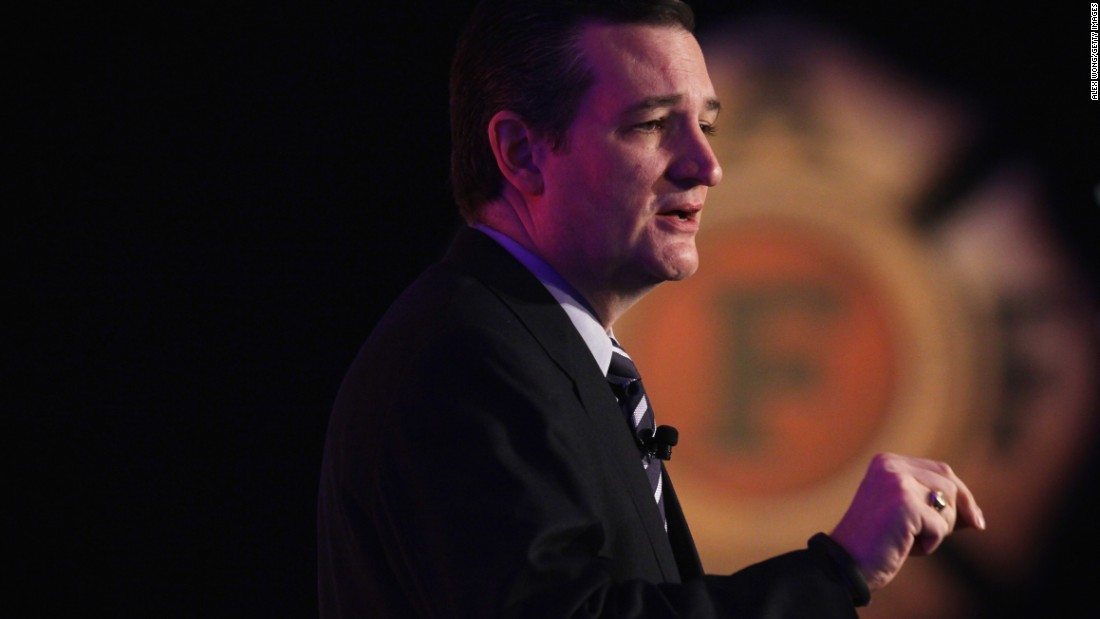 Photos: Texas Sen. Ted CruzCruz speaks Tuesday, March 10, during the Alfred K. Whitehead Legislative Conference and Presidential Forum in Washington. Prospective presidential candidates from both political parties participated in the forum.Hide Caption 16 of 19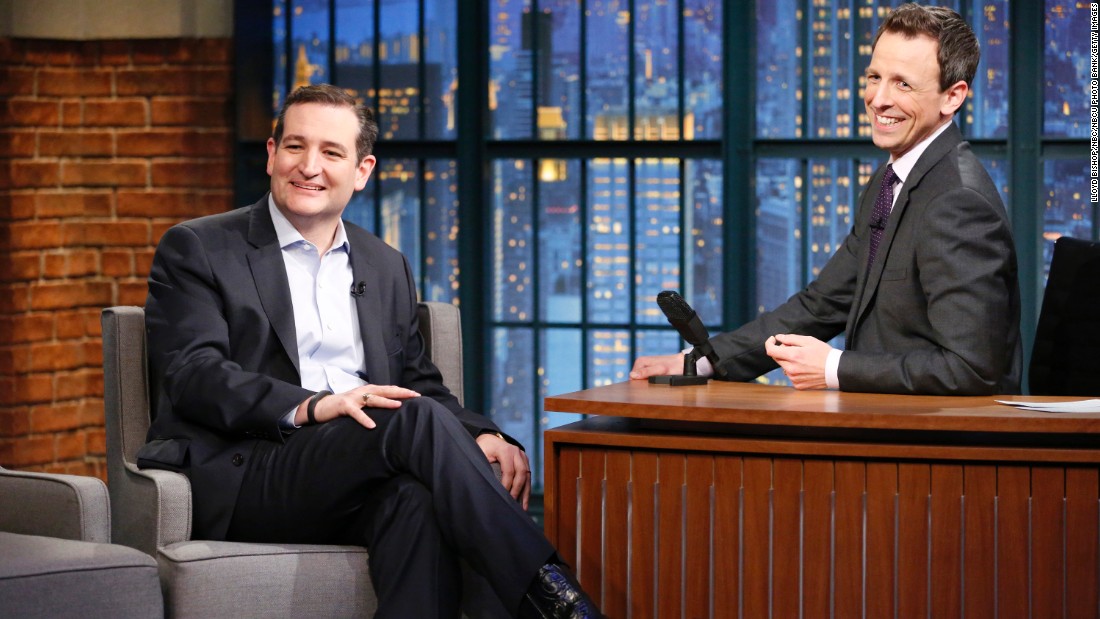 Photos: Texas Sen. Ted Cruz"Late Night" host Seth Meyers interviews Cruz on Monday, March 16.Hide Caption 17 of 19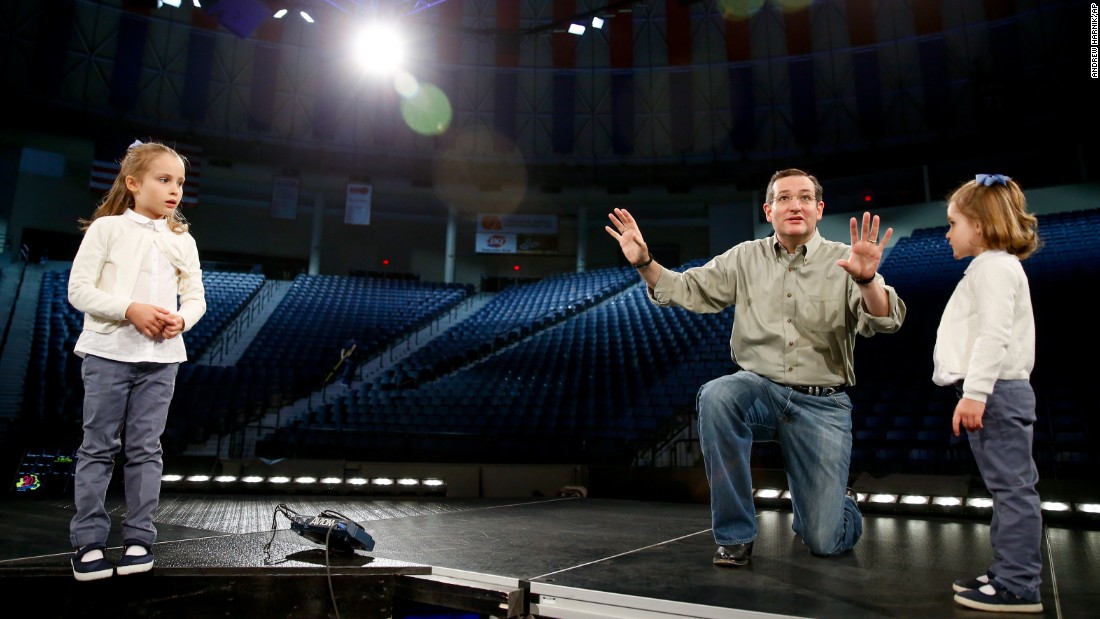 Photos: Texas Sen. Ted CruzCruz brings his daughters Caroline, left, and Catherine on stage during a walk-through Sunday, March 22, at Liberty University in Lynchburg, Virginia.Hide Caption 18 of 19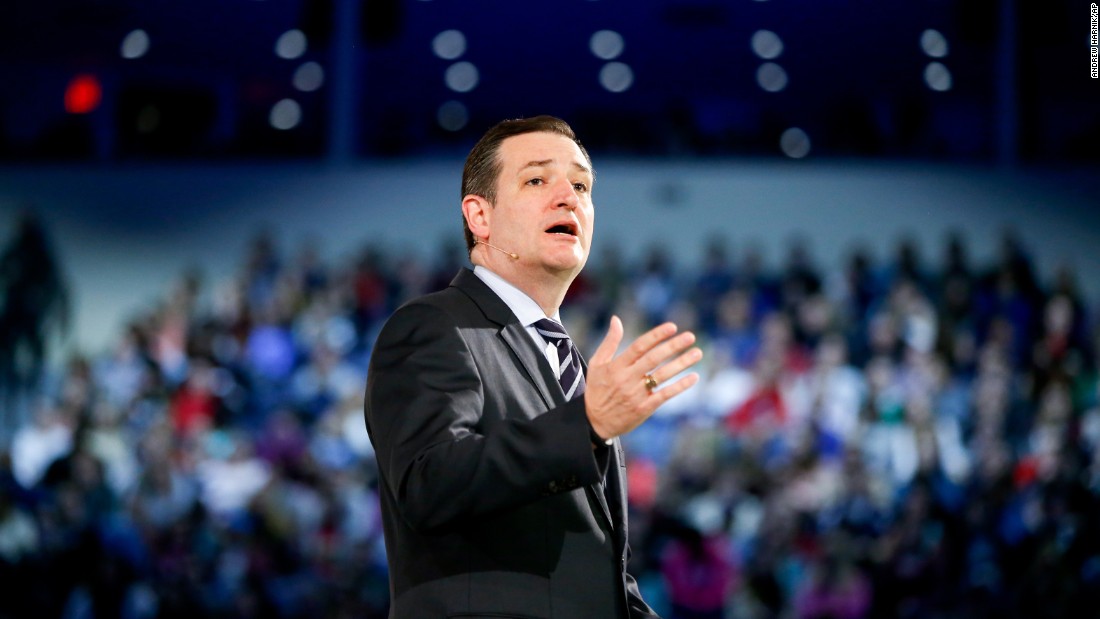 Photos: Texas Sen. Ted CruzOn that same stage, Cruz officially announces his campaign for the presidency on Monday, March 23.Hide Caption 19 of 19












Other FactsHis father, Rafael Cruz, left Cuba as a teenager in 1957 amid the nation's revolution. During the Cuban revolution, Rafael Cruz sided with Fidel Castro against dictator Fulgencio Batista, but later became a critic of Castro's.While at Harvard Law School, was an editor of the Harvard Law Review and founder of the Harvard Latino Law Review.First Hispanic US Senator from Texas.Was a dual citizen of Canada and the United States until he renounced his Canadian citizenship in 2014.Timeline1996-1997 – Clerks for US Supreme Court Chief Justice William Rehnquist.1997-1999 – Attorney with the Washington, DC-based law firm Cooper, Carvin & Rosenthal.1999-2000 – Domestic policy adviser during George W. Bush's first presidential campaign.2001 – Associate Deputy Attorney General at the Department of Justice. 2001-2003 – Director of the Office of Policy Planning, with the Federal Trade Commission.2003-2008 – Solicitor General of Texas. He is the first Hispanic to hold the position. He is also the longest serving solicitor general in Texas' history.2004-2009 – Adjunct law professor at the University of Texas School of Law.2008-2012 – Attorney with Morgan, Lewis & Bockius in Houston.May 29, 2012 – Wins enough votes in the Texas GOP senatorial primary to force a runoff.July 31, 2012 – Defeats Texas Lt. Gov. David Dewhurst in the runoff election for the Republican Senate nomination, by a vote of 57% to 43%.November 6, 2012 – Elected US senator from Texas by defeating Democrat Paul Sadler, 56% to 41%.November 14, 2012 – Named vice chairman of the National Republican Senatorial Committee.January 3, 2013 – Sworn in as the 34th US senator from Texas.September 24, 2013 – Reads Dr. Seuss's "Green Eggs and Ham" as a bedtime story for his children during a 21-hour speech aimed at derailing President Barack Obama's health care reform law.June 2014 – His spokeswoman confirms that Cruz has renounced his Canadian citizenship, and is no longer a dual citizen of Canada and the United States.March 23, 2015 – Cruz announces his candidacy for president in a 30-second video message posted on Twitter shortly after midnight. Later in the day he announces he is running for president during a speech at Liberty University in Lynchburg, Virginia.April 27, 2016 – Cruz formally names Carly Fiorina as his vice presidential running mate — a last-ditch move to regain momentum after being mathematically eliminated from winning the GOP presidential nomination outright.May 3, 2016 – Cruz announces he is suspending his presidential bid after losing the Indiana primary.May 10, 2016 – Ending speculation about whether he would take a break from Congress to prep for another presidential run in 2020, Cruz announces that he will campaign to keep his Senate seat in 2018. September 23, 2016 – Cruz endorses Donald Trump for the presidency, surprising many after a contentious primary filled with nasty personal attacks and Cruz's dramatic snub of Trump at the Republican National Convention, where he pointedly refused to endorse the nominee.November 6, 2018 – Cruz defeats Democratic Rep. Beto O'Rourke 50.9% to 48.3% in the race for Senate in Texas, holding off the progressive online fundraising sensation.March 15, 2019 – A watchdog group discloses that Cruz's campaign has been fined $35,000 by the Federal Election Commission for failing to accurately report more than $1 million in loans that helped underwrite his first Senate bid in 2012.July 13, 2020 – China announces sanctions against US officials, including Cruz, in retaliation for measures revealed on July 9 by the US Treasury Dept. over Beijing's alleged human rights abuses in Xinjiang.January 6, 2021 – Cruz objects to Arizona's Electoral College results during the joint session of Congress.February 17, 2021 – Cruz travels to Cancun, Mexico for vacation as a winter disaster in his home state leaves millions without power or water. He later says the trip "was obviously a mistake" and that "in hindsight I wouldn't have done it."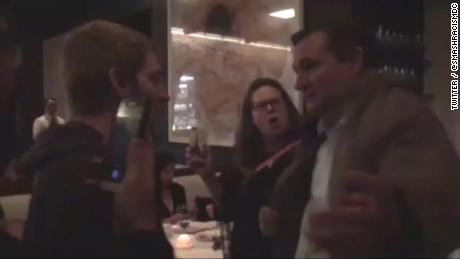 JUST WATCHEDCruz swarmed by protesters at DC restaurantReplayMore Videos …MUST WATCH (15 Videos)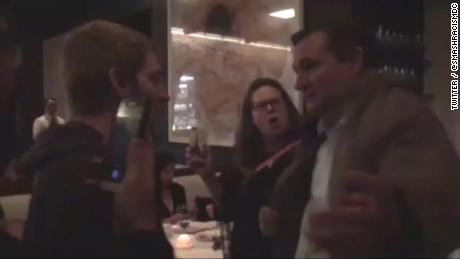 Cruz swarmed by protesters at DC restaurant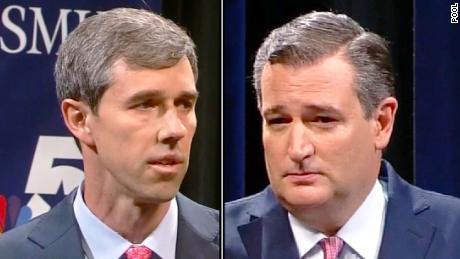 Ted Cruz, Beto O'Rourke spar in first debate
Ted Cruz: Americans are 'Dreamers' also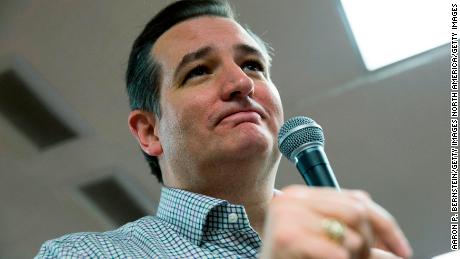 Ted Cruz speechless for 18 seconds after question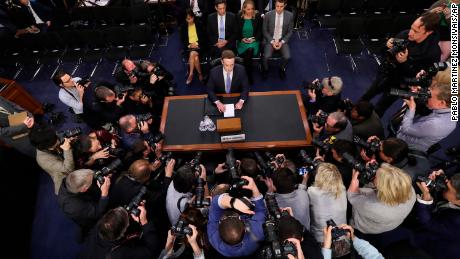 Cruz presses Zuckerberg on Facebook politics
Cuomo presses Ted Cruz on his name change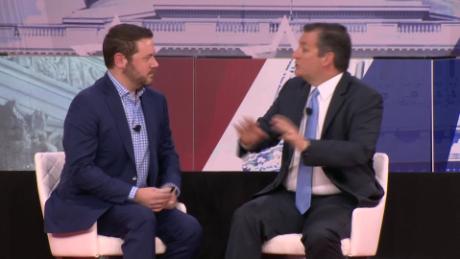 Ted Cruz: We should target criminals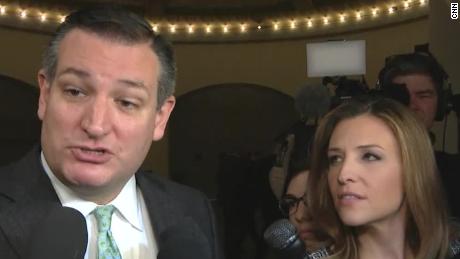 Cruz: I have consistently opposed shutdowns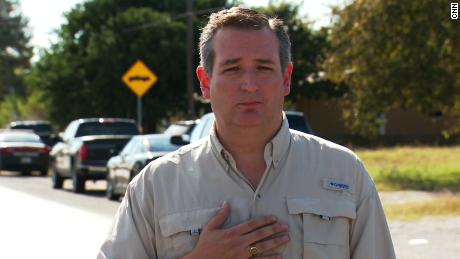 Cruz: Grief after shooting staggers the mind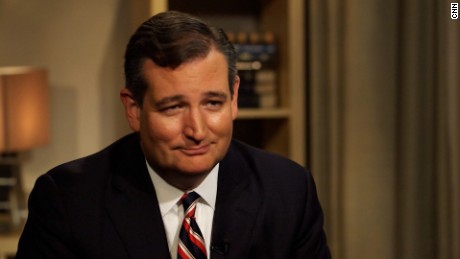 Ted Cruz on the porn tweet: 'It was not me'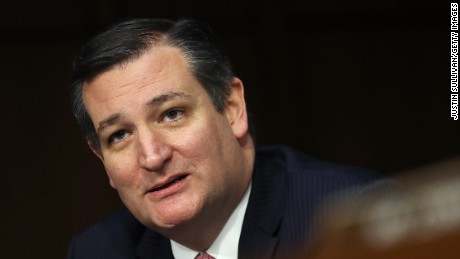 Ted Cruz on health care: The math is simple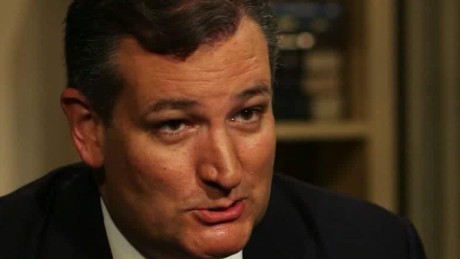 Ted Cruz: The left seems obsessed with sex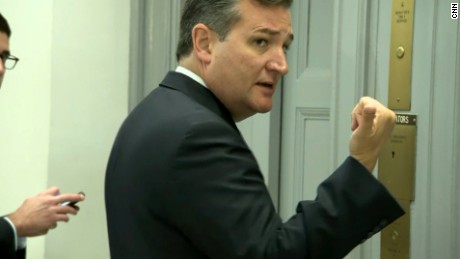 Porn video 'like' removed from Cruz's Twitter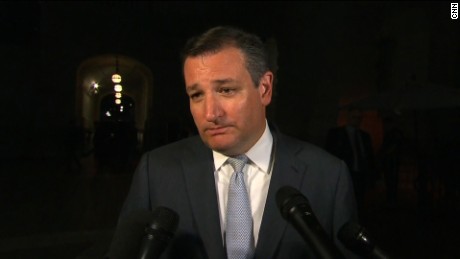 Cruz: Senators will face tough questions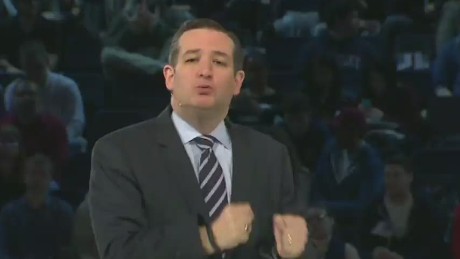 Who is Ted Cruz?
Source Link:
https://www.cnn.com/2015/03/26/us/ted-cruz-fast-facts/index.html
Bad Request
Your browser sent a request that this server could not understand.
Size of a request header field exceeds server limit.
Comments
comments