Get '5 things' in your inbox
If your day doesn't start until you've gotten up to speed on the latest headlines, then let us introduce you to your new favorite morning fix. Sign up here for the '5 Things' newsletter.
(CNN)No matter what it looks like out your window, it's a sunny day today, as "Sesame Street" turns 50.
Here's what else you need to know to Start Your Week Smart.(You can also get "5 Things You Need to Know Today" delivered to your inbox daily. You give us five minutes, and we give you five things you must know for your weekday, plus a Sunday edition to get your week started smart. Sign up here.) MONDAYRead More• We salute American veterans. The US takes a day off to honor the roughly 20 million armed forces members who have bravely served in uniform. President Trump will be in New York to help kick off the city's big Veterans Day parade. The day is also known as Armistice Day to mark the end of WWI in 1918.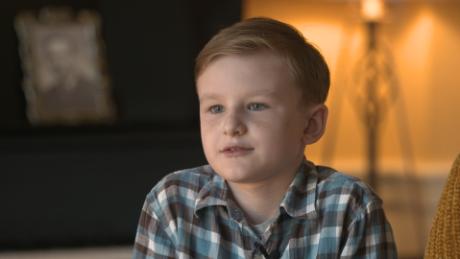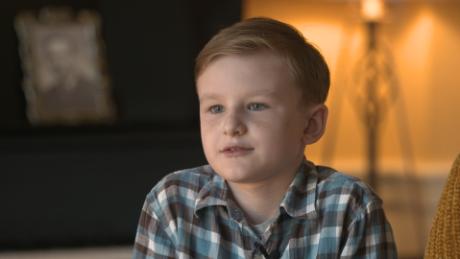 JUST WATCHEDWhat it's like to be the son of a Green Beret ReplayMore Videos …MUST WATCH
What it's like to be the son of a Green Beret 01:51TUESDAY • DACA heads to the Supreme Court. The program that defers deportation for nearly 700,000 undocumented people brought to the US as children is due to be considered by the land's highest court. At issue is how the Trump administration decided to phase out the Obama-era program. How the justices rule will have a major impact on the presidential race.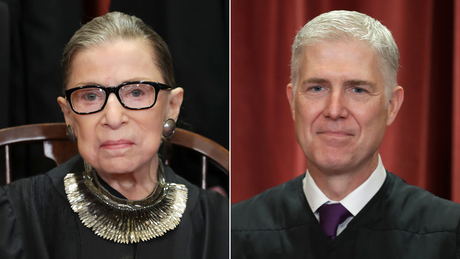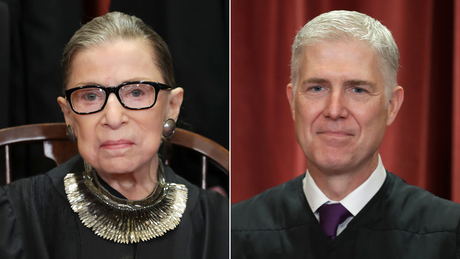 JUST WATCHEDHow RBG welcomed Neil Gorsuch to the benchReplayMore Videos …MUST WATCH
How RBG welcomed Neil Gorsuch to the bench 02:30• Disney, now streaming. Disney+, the company's much-anticipated streaming service, launches in the US with an exclusive lineup of content from Marvel, Pixar, the "Star Wars" universe and more. Here's a complete list of every title you can binge on.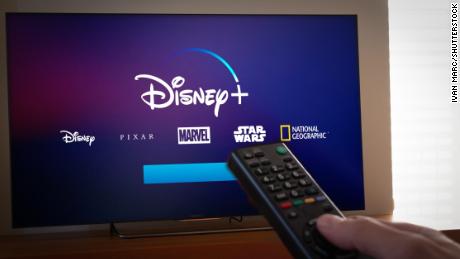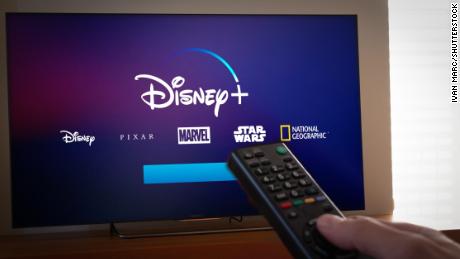 JUST WATCHEDDisney is investing big in streaming. Here's whyReplayMore Videos …MUST WATCH
Disney is investing big in streaming. Here's why 03:01WEDNESDAY• The impeachment inquiry goes public. The House Intelligence Committee holds its first open hearings as Democrats build a case against President Trump. Bill Taylor and George Kent, both career diplomats with an inside line on the Ukraine dealings under scrutiny, are set to appear. Due up two days later is former US Ambassador to Ukraine Marie Yovanovitch.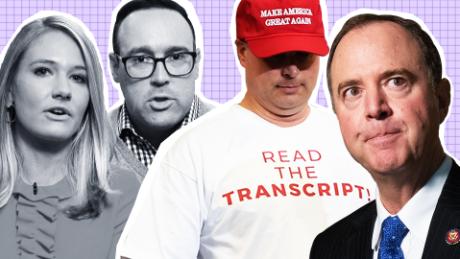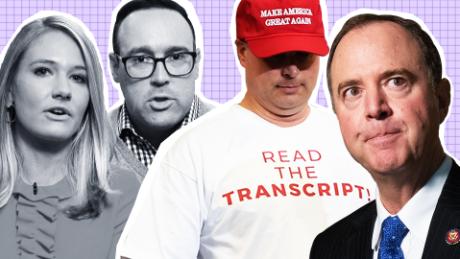 JUST WATCHEDRepublicans say they're being silenced, transcripts prove otherwiseReplayMore Videos …MUST WATCH
Republicans say they're being silenced, transcripts prove otherwise 06:57• Trump and Erdogan meet at the White House. Turkey's President is expected to visit just weeks after US forces withdrew from northern Syria, a move that critics said set the stage for Turkey to attack US allies in the battle against ISIS. A day later, Secretary of State Mike Pompeo is due to host global leaders in Washington to discuss the ISIS fight in Syria.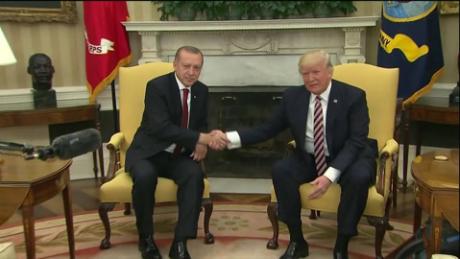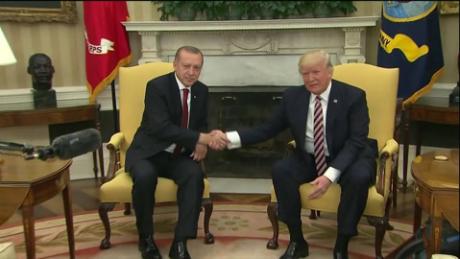 JUST WATCHEDTrump's 'bromance' with Turkish President ErdoganReplayMore Videos …MUST WATCH
Trump's 'bromance' with Turkish President Erdogan 03:48• Country music's biggest night. It's the 53rd Country Music Association Awards, with Reba McEntire and Dolly Parton among the performers. Tune in at 8 p.m. ET on ABC.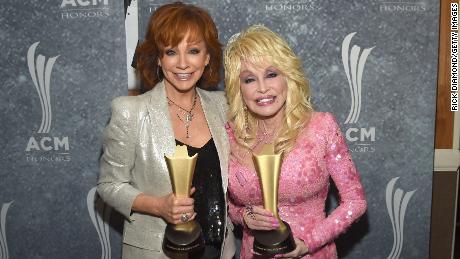 THURSDAY• Animal heroes are honored for bravery. At least two working or retired canines are due to be honored with the inaugural Animals in War & Peace Medal. Six posthumous awards also will be given to animals that served in World War I, World War II and the wars in Korea, Vietnam, Afghanistan and Iraq.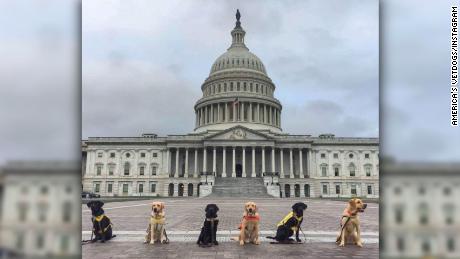 DOJ settles with hotels where clerks allegedly wouldn't honor reservations for vets with service dogs• The El Paso Walmart reopens. The Texas store where 22 people were gunned down in August is set to reopen. A grand candela, featuring 22 perforated aluminum arcs grouped into a single 30-foot monument "symbolizing unity and emanating light into the sky," is set to be erected soon in the parking lot.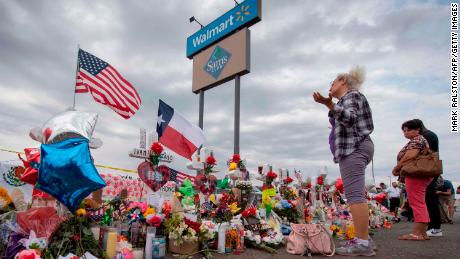 • Neil Armstrong memorabilia hits the block. You can own classified NASA documents and mementos that left Earth with the first man to walk on the moon. More than 1,400 lots, most from the Neil Armstrong Family Collection, are set to be auctioned off.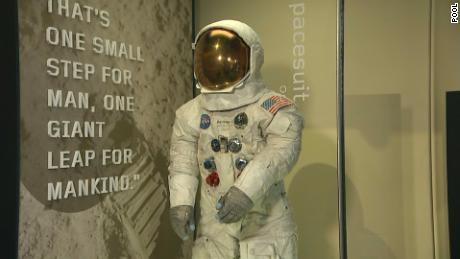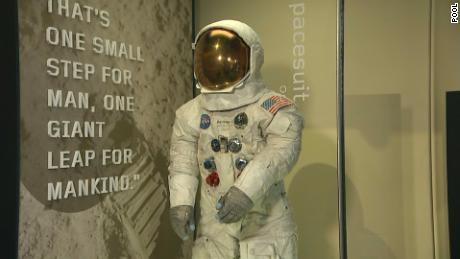 JUST WATCHEDNeil Armstrong's Apollo 11 spacesuit unveiledReplayMore Videos …MUST WATCH
Neil Armstrong's Apollo 11 spacesuit unveiled 01:48SATURDAY• Louisiana goes to the polls. Following big wins for Democrats last week in Virginia and Kentucky, voters in the Pelican State — which swung hard for Trump in 2016 — will decide whether to stick with Democratic Gov. John Bel Edwards or pick GOP political neophyte Eddie Rispone.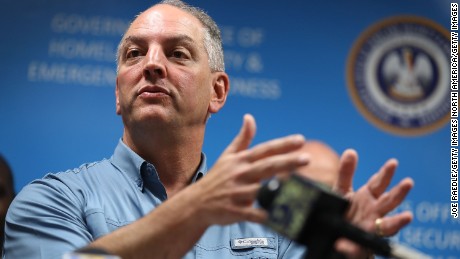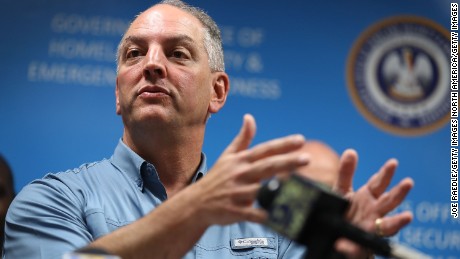 JUST WATCHEDDemocratic governor in the South could be reelectedReplayMore Videos …MUST WATCH
Democratic governor in the South could be reelected 00:43
Source Link:
https://www.cnn.com/2019/11/10/world/five-things-november-10-trnd/index.html
[0.280302]
Comments
comments