Get '5 things' in your inbox
If your day doesn't start until you've gotten up to speed on the latest headlines, then let us introduce you to your new favorite morning fix. Sign up here for the '5 Things' newsletter.
(CNN)Here's what you need to know to Start Your Week Smart.
(You can also get "5 Things You Need to Know Today" delivered to your inbox daily. You give us five minutes, and we give you five things you must know for your weekday, plus a Sunday edition to get your week started smart. Sign up here.)TODAY• Spain holds snap elections. It's a battle of nationalism versus socialism as voters head to the polls in the country's third general election in four years. Also looming is how to handle Catalonia, the region that has pushed for independence from Spain.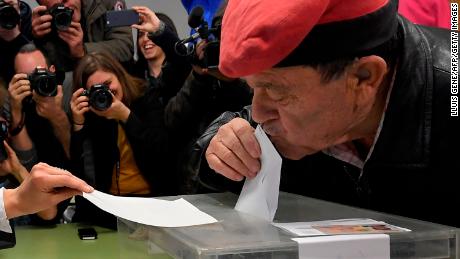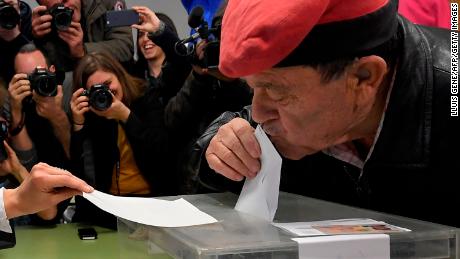 JUST WATCHEDCatalans back pro-independence partiesReplayMore Videos …MUST WATCH
Catalans back pro-independence parties 01:44• It's race weekend at Talladega. The famed venue hosts the Geico 500, and Kyle Busch is not the favorite. Follow every turn starting at 2 p.m. ET on Fox.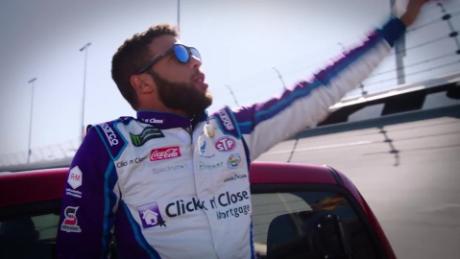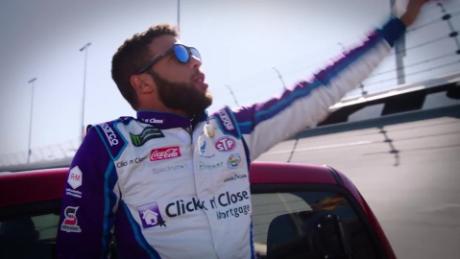 JUST WATCHEDMotorsports next Lewis Hamilton?ReplayMore Videos …MUST WATCH
Motorsports next Lewis Hamilton? 02:56Read More• A police shooting unfolds on the small screen. Noah Wyle and Aliyah Royale star in a tragic tale infused by race and rough-and-tumble Chicago politics. The limited series "The Red Line" premieres at 8 ET tonight on CBS.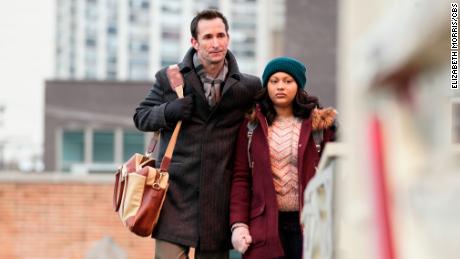 MONDAY• Boeing's board meets after 737 Max crashes. The plane maker holds its annual shareholders meeting as the Federal Aviation Administration and regulators the world over launch a review of the aircraft grounded after two deadly wrecks. Directors also are expected to elect Nikki Haley, ex-US ambassador to the United Nations, to their board.
JUST WATCHEDInslee: Would've grounded Boeing plane after first crashReplayMore Videos …MUST WATCH
Inslee: Would've grounded Boeing plane after first crash 02:04TUESDAY• The Ghost Ship trial begins. More than two years after 36 people died in a fire at an Oakland, California, warehouse, the two men who ran operations there are set to go on trial on 36 counts each of involuntary manslaughter. Both had agreed to plead guilty, but a judge tossed their deals, saying they didn't show sufficient remorse.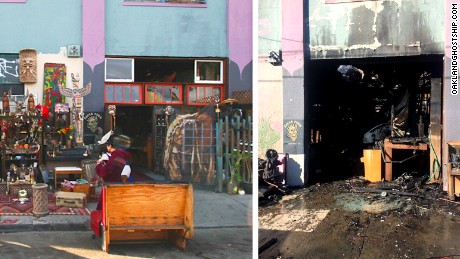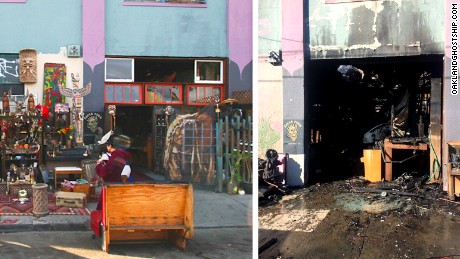 JUST WATCHEDBefore and after the fatal Ghost Ship fireReplayMore Videos …MUST WATCH
Before and after the fatal Ghost Ship fire 00:49• China and the US talk trade — again. Treasury Secretary Steven Mnuchin leads a US delegation to Beijing for another round of negotiations. Up for debate is intellectual property, technology transfer, non-tariff barriers and agriculture. The sides may be near a deal in the trade war that has hurt global economic growth.
JUST WATCHEDChina's billion-dollar shopping obsessionReplayMore Videos …MUST WATCH
China's billion-dollar shopping obsession 14:17• A new era dawns in Japan. Japan's much-loved Emperor Akihito will step down, becoming the first Japanese monarch in two centuries to abdicate his post. His son, Crown Prince Naruhito, will ascend the Chrysanthemum Throne the following day, with an official coronation ceremony set for later this year.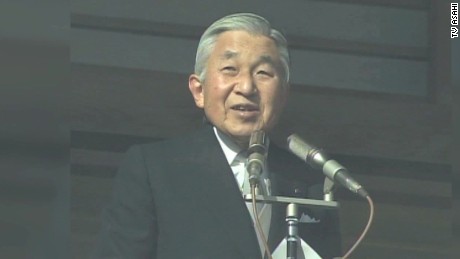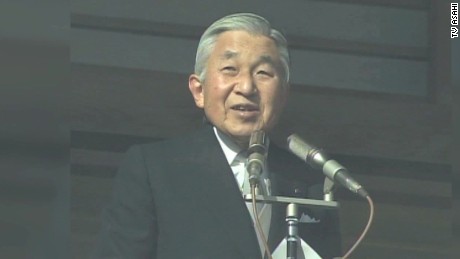 JUST WATCHEDWho is Japan's Emperor Akihito? (2016)ReplayMore Videos …MUST WATCH
Who is Japan's Emperor Akihito? (2016) 02:27• Tony Award nominees are revealed. Brandon Victor Dixon and Bebe Neuwirth will announce the Broadway finalists at 8:30 a.m. ET in an event to be streamed via Facebook Live. James Corden hosts the June 9 awards ceremony.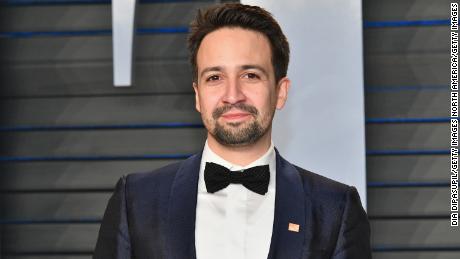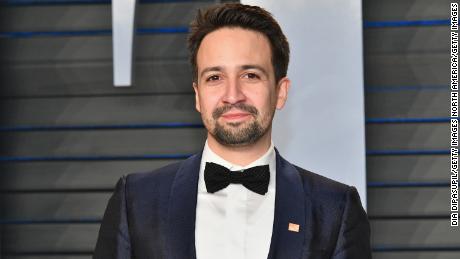 JUST WATCHEDThis Broadway hit is becoming a movieReplayMore Videos …MUST WATCH
This Broadway hit is becoming a movie 01:32WEDNESDAY• The world rallies for May Day. Also known as International Workers Day, protesters will join forces in support of such priorities as union rights and paid time off. In France, "yellow vest" demonstrators are due to make a rare weekday appearance. The Los Angeles labor movement expects a huge turnout. And Venezuelans are set to take their ongoing leadership fight to the streets.
JUST WATCHEDRevolutionary May Day celebration in Cuba (2015)ReplayMore Videos …MUST WATCH
Revolutionary May Day celebration in Cuba (2015) 01:56• Carolina teachers rally. Educators are expected to flock to state capitols in North and South Carolina to appeal for better pay, smaller classes, fewer extra duties, less testing and other priorities. It's not clear whether schools will be forced to close. Teachers nationwide have pressed for similar demands.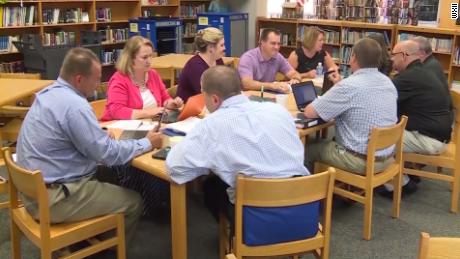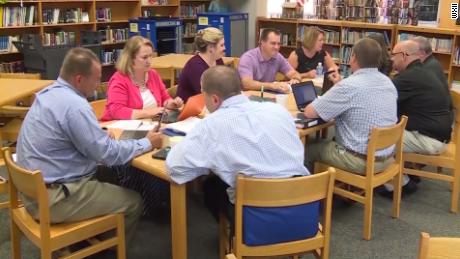 JUST WATCHEDNorth Carolina teachers protest for better pay (2018)ReplayMore Videos …MUST WATCH
North Carolina teachers protest for better pay (2018) 00:56• May is Better Sleep Month. So, this week is a great time to put your head down (on your pillow) and unlearn everything you think you know about a good night's rest.
JUST WATCHEDTrouble sleeping? This may be whyReplayMore Videos …MUST WATCH
Trouble sleeping? This may be why 01:10 THURSDAY• WikiLeaks founder faces a hearing. Julian Assange is due to appear via video link before a UK judge for the first of two hearings related to the US request to extradite him to face hacking charges. He's been jailed since Ecuador withdrew his asylum this month and allowed British police to haul him out of its embassy in London.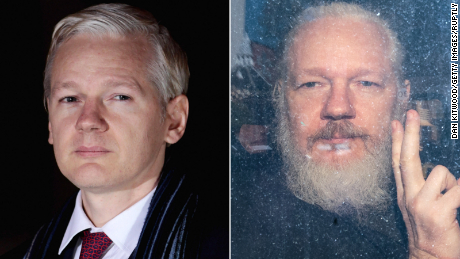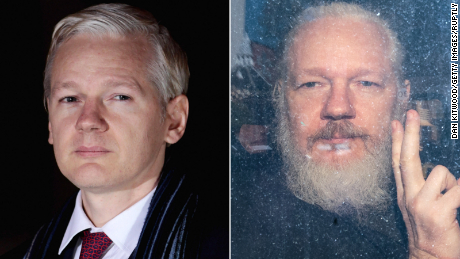 JUST WATCHEDWikiLeaks founder behind bars, faces extraditionReplayMore Videos …MUST WATCH
WikiLeaks founder behind bars, faces extradition 02:55• Participate in the National Day of Prayer. The theme of this year's observance — "Love One Another" — seems especially poignant in these divisive times. You can livestream the ceremony at the US Capitol starting at 7:30 p.m. ET.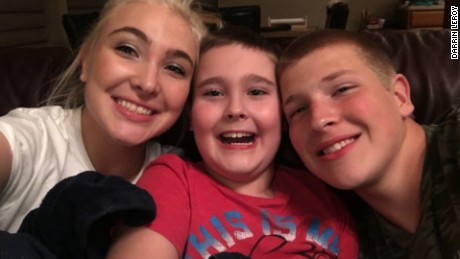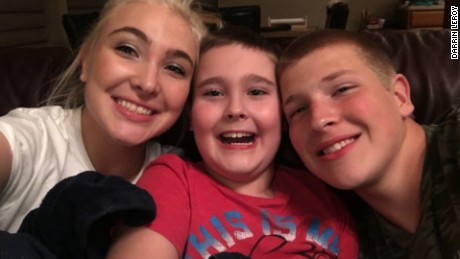 JUST WATCHEDHow prayer helped through tragedyReplayMore Videos …MUST WATCH
How prayer helped through tragedy 01:58SATURDAY• The Kentucky Derby offers 2 minutes of thrills. America's longest-running sports event is back in the saddle. Watch its 145th installment starting at 2:30 p.m. ET on NBC.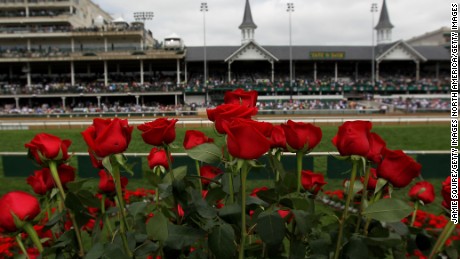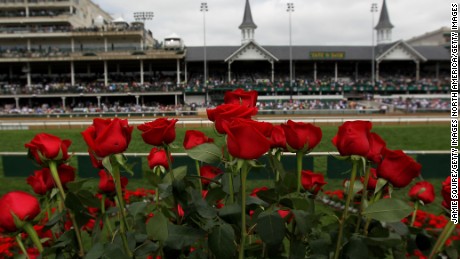 JUST WATCHEDInside the 'most exciting 2 minutes in sports'ReplayMore Videos …MUST WATCH
Inside the 'most exciting 2 minutes in sports' 01:53 • May the 4th Be With You. What began as a pun is now a full-fledged holiday (with John Williams' epic theme playing quietly on a loop). Here's how you can celebrate Star Wars Day. (Click to feel The Force.)
Source Link:
https://www.cnn.com/2019/04/28/world/five-things-april-28-trnd/index.html
[-0.453979]
Comments
comments