Colleen Hennessy is a freelance writer and consultant to nonprofit organizations and local governments. Her work has appeared in "A Living Countryside: The Politics of Sustainable Development" and "Catholic Women Speak," as well as Irish and American publications. She is writing a collection of essays about life as an immigrant mother in Ireland. The views expressed here are the author's. View more opinion on CNN.
(CNN)My husband, John, and I sat in a pub in coastal Maine one Sunday afternoon last fall when the conversation turned to a common topic. My husband, a contractor who builds and repairs marine structures such as piers and docks, and a mutual friend in the same line of work both lamented the universal difficulty of hiring staff. My husband, who is Irish, said we had better start attracting some immigrants to Maine who have building skills. His friend nodded and replied, "Definitely. Once they're legal."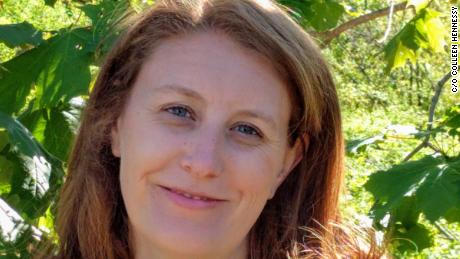 Colleen Hennessy I glanced at John but said nothing. His face didn't change and as the conversation shifted again, I wondered if this friend knew my husband overstayed his tourist visa on his initial trip to the United States in 2002 and was not "legal" when we first met.Where we sat, on a wharf with the cold Atlantic Ocean under the floor, our stools were less than 300 miles from the border — the Canadian border. Yet I wasn't surprised by the word "legal" in our conversation because border security was being debated across the country by midterm election candidates, regardless of geography. The falsehoods spread through this disproportionate focus on security in relation to immigration policy perpetuates a false binary of "legal" and "illegal."This March 17, my two Irish-born children will proudly trundle off to school wearing their green and gold Kerry Gaelic Athletic Association jerseys and revel in the one-day celebrity status being Irish in America gives them on St. Patrick's Day. Ireland was my adopted home for over 10 years, but this St. Patrick's Day might leave a sour taste in my mouth — and it won't be from a stale pint of Guinness.Since moving back to my native United States from Ireland in 2015, the increase in political and reductionist rhetoric surrounding immigration — one that labels immigrants as criminals to be arrested and deported until proven otherwise — demonstrates a fundamental lack of understanding about the scope and depth of immigration in our country.Read More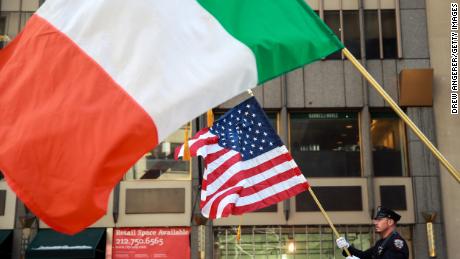 I can't say I'm Irish, but I am Irish-AmericanJohn's and my immigration story is so intertwined with our relationship that I often forget it is also intrinsically political. I can in some ways afford to forget this because my husband is a white immigrant with a green card that took 10 years to get. I can also forget because the current American narrative on immigration is largely confined to debates over the US-Mexico border. My family doesn't exist in today's debate, a debate fixated on border security and not on the lack of humanity or efficacy of our immigration regulations and systems of administration. A debate that does not account for a whole spectrum of citizens and residents whose family stories are also intertwined with their migration stories. Immigrants and their US-born children now number approximately 89.4 million, or 28% of the overall population, according to the 2018 Current Population Survey. That's quite a lot of voices missing from our current dialogue on the immigration "issue."Despite the reality of more than 11 million undocumented experiences, many Americans continue to believe in a mythical line to visas. The lack of factual context results in people believing there was an avenue for my husband to "come legally" in 2002, or for hypothetical workers now.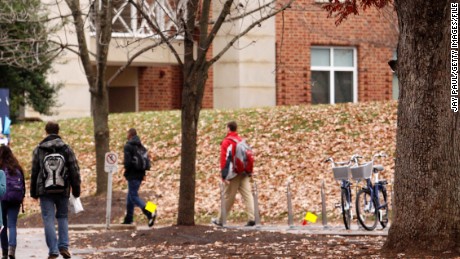 America is shutting its doors to some of the world's best young minds Without a family-sponsored visa, workers without college degrees have few options for obtaining permanent legal status or even temporary work visas (only 10.9% and 5.1% of nonimmigrant temporary admissions granted by DHS in 2017 respectively were either for "temporary visitors for business" or for temporary workers and their families).Citizens or legal permanent residents are eligible to sponsor immediate family members for immigrant visas. Immediate relatives include only: spouses of US citizens; unmarried children (younger than 21) citizens; and parents of adult citizens. This is how I sponsored Johnny's immigrant visa, or green card. It took three years.Wait times for an applicant to even be assessed and vetted can range from 10 to 20 years for brothers and sisters of US citizens from the Philippines and Mexico.This is "getting in line."Define American, founded by author and immigrant Jose Antonia Vargas, hopes to shift the conversation about immigration, identity and citizenship beyond political rhetoric through human stories. St. Patrick's Day could be one of these opportunities to reflect on who currently defines "American." As it stands in 2019, our willingness to turn green with drunken glee or buy an estimated $850 million worth of genealogical testing kits to trace our ethnicity is hard to reconcile with our country's inhumane treatment of asylum seekers and their children.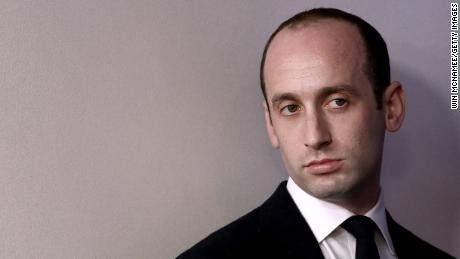 Stephen Miller is making America hostile to immigrantsArriving in New York from Dublin in 2014, Frances Mulraney also felt a sense of discomfort at how her welcome to America differed from others."I've had strangers want to hug me for being Irish and my immigration status is never questioned by anyone, something I felt was down to being white and Irish," she said. Frances told me she came on a temp graduate visa that lets Irish students apply for internships within 90 days of arrival. An Irish media company then sponsored her on an employment visa when she got hired. After starting work with that company, IrishCentral, in 2015, she joined Irish Stand, a grassroots movement that fights for civil rights protection for all immigrants and calls on Irish and US politicians to reconcile their heritage and national experience with their anti-immigration policies. "I love celebrating Irishness, particularly our language, but it is wrong to think anyone here can celebrate St. Patrick's Day and not also be celebrating an identity as an immigrant and the impact of immigrants on American identity in general," Mulraney told me.My 9-year-old son recently announced he might want to run for president. "My slogan could be, 'Vote for the Irish man!'" he said. I laughed and explained he might have to set a precedent (since most interpretations of the Constitution conclude he can't hold that office).To him, his status as both Irish and American is natural. He is lucky in his privilege to believe his immigrant status could be a winning campaign slogan — that we instead choose to debate over political candidates' validity as "Americans" rather than amend the Constitution is telling about the United States' confused identity. Stay up to date…
Sign up for our new newsletter.
Join us on Twitter and Facebook
Thankfully, there is no shortage of people to tell the real story of millions of immigration stories, and St. Patrick's Day is an opportunity to humanize our nation's conversation about immigration. It is my hope that while the 34 million of us who claim Irish ancestry sip Guinness and boil cabbage on March 17, we also consider our role in honoring the experience of millions of Irish refugees throughout history by insisting on policy that reflects the facts of our nation — policy that creates incentives for safe and efficient legal immigration options that match today's global workforce and economy.
Source Link:
https://www.cnn.com/2019/03/16/opinions/st-patricks-day-immigration-story-hennessy/index.html
[-0.446611]
Comments
comments