(CNN)South Korean film legend Choi Eun-hee, who was once abducted and forced to make movies for the North Korean regime, has died. She was 91.
Born in the Korean city of Gwangju in 1926, the former leading lady starred in around 130 films throughout her long career, including over a dozen while held captive in North Korea. She wrote an autobiographical book called "Confessions of Choi Eun-hee" published in 2007.Abducted, forced to make moviesChoi was kidnapped in early 1978 by North Korean agents from Hong Kong's high-end beach neighborhood Repulse Bay, before being taken to Pyongyang. Read MoreHer husband, director Shin Sang-ok, was also snatched six months later, also while in Hong Kong, as he searched for information about what happened to Choi.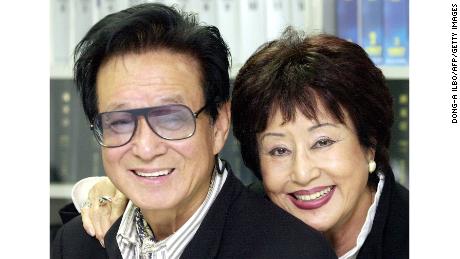 Am undated picture showing Choi Eun-hee and her husband Shin Sang-ok.The actress told CNN that North Korea's then leader, Kim Jong Il, the father of Kim Jong Un, confided that she was his favorite actress, and that's why he had brought her to North Korea. In North Korea, the pair were forced by Kim to help him revamp the country's film industry. The late North Korean leader was a noted film aficionado, and oversaw the country's movie studio at the time of Choi's abduction, in his role as head of the country's ministry for culture and propaganda.Body of workIn total they made 17 films north of the 38th parallel, ranging from tear-jerkers to thrillers and including the 1985 fantasy-action monster flick Pulgasari, still something of a cult favorite for its bizarre story and special effects.In 1985 she won the "Best Actress" award at the Moscow Film Festival for her role in "Salt," produced in North Korea. Both she and Shin have said Kim "was the best producer a director can ask for," mainly for financing their movies in Pyongyang.After eight years the pair escaped captivity while in Vienna for a film festival, fleeing to the US embassy and, after ten years in the US, back to South Korea.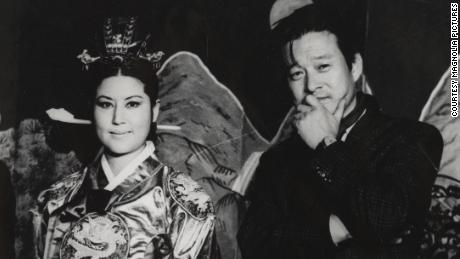 Choi Eun-hee and Shin Sang-ok pictured in "The Lovers and the Despot," a Magnolia Pictures release.Secret tape supplied by Choi revealed Kim's characterA 2016 documentary, "The Lovers and the Despot," includes secret audio tape, smuggled out of North Korea in the 1980s by the couple, of Kim discussing their kidnapping.With a hidden micro-casette recorder, the couple recorded some of their meetings with the movie-obsessed former leader.Kim is heard apologizing to them for the kidnapping technique, promising money and resources for the film industry, and complaining about the quality of the movies his country has been producing.On a more personal note, according to Choi, he made fun of his diminutive stature when he first met her. "Look at me," she said he told her. "Aren't I small," and then made a crude self-deprecating comparison.Shin and Choi both described Kim as someone who micromanaged everything, according to Paul Fischer, who wrote a book, "A Kim Jong Il production," about the kidnapping.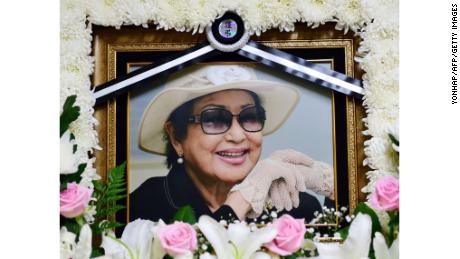 A portrait of South Korean actress Choi Eun-hee on a mourning altar at a hospital in Seoul.Other abductionsDefectors and former kidnap victims themselves, including Choi and former US army deserter Charles Robert Jenkins, have written of meeting many other abductees, including victims from China, the Middle East and Europe.North Korean agents are suspected of abducting at least 17, and possibly more than 100, Japanese citizens, snatching them off streets and beaches and smuggling them to North Korea.While Tokyo only officially recognizes 17 victims, and North Korea has only admitted to taking 13, an independent commission has identified dozens more, including 15 since the turn of the century.Tokyo has expressed hope that the issue of abductees be tabled during upcoming talks between the leaders of the two Koreas, and in a mooted summit with US President Donald Trump. More than a dozen people remain missing, presumed kidnapped, and the issue remains highly charged in Japan today.During a visit to Japan last year, Trump said it "would be a tremendous signal if Kim Jong Un would send them back."
Source Link:
https://www.cnn.com/2018/04/17/asia/choi-eun-hee-obit-intl/index.html
[0.504896]
Comments
comments