(CNN)There were 10 Democratic presidential candidates on the debate stage in Houston on Thursday night. Barack Obama wasn't one of them — although it's easy to see why you might be confused.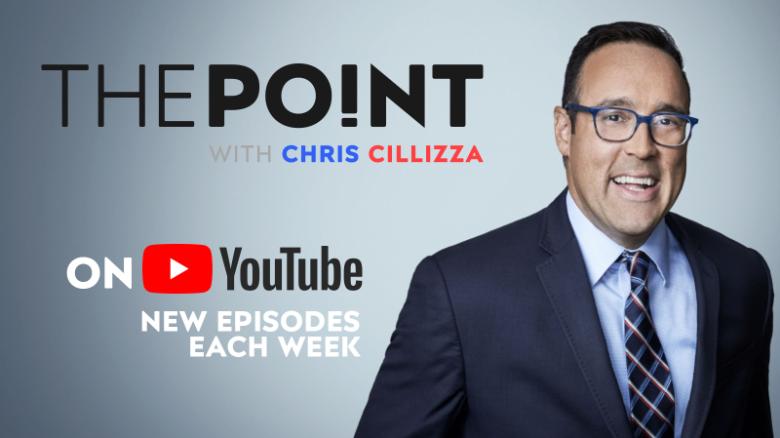 THE POINT — NOW ON YOUTUBE!
In each episode of his weekly YouTube show, Chris Cillizza will delve a little deeper into the surreal world of politics. Click to subscribe!
"We all owe a huge debt to President Obama, who fundamentally transformed health care in America and committed this country to health care for every human being," said Massachusetts Sen. Elizabeth Warren."I want to give credit first to Barack Obama for really bringing us this far. We would not be here if he hadn't the courage, the talent, or the will to see us this far [on health care]," said California Sen. Kamala Harris."And of course, we owe a debt of gratitude to President Barack Obama," said former San Antonio Mayor Julián Castro."I stand with Barack Obama all eight years, good, bad and indifferent," said former Vice President Joe Biden. "That's where I stand."Read MoreWith the exception of Biden, who spent eight years at Obama's side in the White House, the homage to Obama was a change in rhetoric from past debates, where several of the 2020 candidates had critiqued the former president for not doing enough on health care and immigration.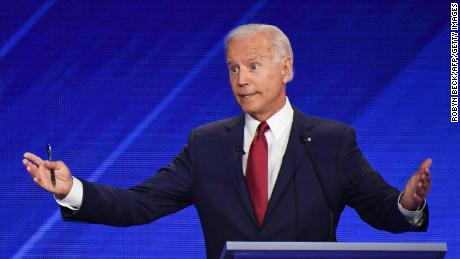 Winners and losers from the third Democratic presidential debateWhich was always sort of odd because, well, Obama is a hugely popular figure across all slices of the Democratic Party. Polling conducted since Obama left the presidency in January 2017 regularly shows 60%-ish of the American public view Obama favorably — and that number is much, much higher among Democrats. And even higher than that among African-American Democrats, who represent an absolutely crucial element of the party's base. Consider this: More than 4 in 10 people in a 2018 Pew poll said that Obama was the best or second-best president of their lifetimes; 7 in 10 Democrats and Democratic-leaning independents said Obama was the best or second best.In short: There is roughly zero good reason — politically speaking — for a Democratic candidate running for president in 2020 to attack Obama or even, candidly, lightly criticize him.All of which should play to Biden's advantage. Because his entire candidacy is premised on the idea that if he was good enough for Barack Obama, he should be good enough for Democratic voters who loved Obama. For example, here's Biden's answer on the differences between his health care approach and that of Warren and Vermont Sen. Bernie Sanders: "I think we should have a debate on health care. I think — I know that the senator says she's for Bernie, well, I'm for Barack. I think the Obamacare worked."And then there was this exchange between Castro and Biden:Castro: "My problem with Vice President Biden — and Cory pointed this out last time — is every time something good about Barack Obama comes up, he says, 'Oh, I was there, I was there, I was there, that's me, too,' and then every time somebody questions part of the administration that we were both part of, he says, 'Well, that was the president.' I mean, he wants to take credit for Obama's work, but not have to answer to any questions."Biden: "I stand with Barack Obama all eight years, good, bad and indifferent. That's where I stand. I did not say I did not stand with him."It's just very hard to get around that sort of defense by Biden. Obama is popular. Biden has attached himself at the hip to Obama. Trying to pry space between the two so that you can attack Biden while looking like you aren't attacking Obama is very, very hard.Which doesn't mean the other candidates — including Castro — won't keep trying to find a way to do it. They will, and they might need to in order to pry black voters away from Biden.But, on Thursday night at least, no one cracked that code.
Source Link:
https://www.cnn.com/2019/09/13/politics/obama-democratic-debate-2020/index.html
[0.379902]
Comments
comments