(CNN)Police in Simi Valley, California are hopeful that the arrest of a suspect in the so-called Golden State Killer case will help authorities solve the murder of a mother and her young son nearly 40 years ago.
Rhonda Wicht, 24, was found strangled with a macramé rope in her apartment on November 11, 1978, and her son, Donald, 4, was suffocated, authorities said. Craig Coley, who was dating Wicht at the time, was found guilty and spent more than 38 years in prison before an investigation last November found he was wrongfully convicted.Last week, California authorities arrested Joseph James DeAngelo, 72, and alleged that he is the Golden State Killer, who is believed to be behind 12 deaths and at least 50 rapes in at least 10 counties in California from 1974 through 1986. DeAngelo has been charged with murder in the 1978 killings of Katie and Brian Maggiore, and pleaded not guilty.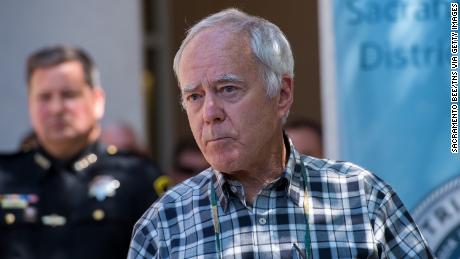 Arrest of alleged Golden State Killer brings 'wave of relief' to survivors and victims' familiesThere appear to be similarities between the Wichts' deaths and the Golden State Killer killings, Simi Valley Police Chief David Livingstone said, particularly in "the time frame and circumstances."Police are working with investigators of the Golden State Killer case to compare DNA profiles of DeAngelo to that of an unknown suspect in the Wicht case, he said.Read MoreThe Golden State Killer "was up and down the state and different communities, he's definitely someone we want to take a look at," Livingstone told CNN Monday.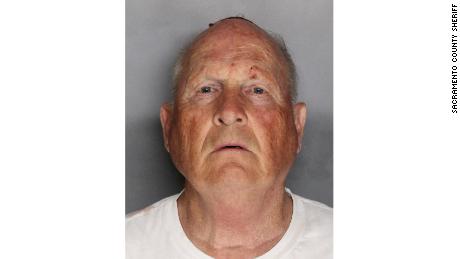 What the Golden State Killer case means for your genetic privacy"It's a long shot because, though there are similarities, there are sufficient differences in the cases. But we will look at anyone, serial killer, rapists, in the time frame even if the M.O. wasn't that similar," Livingstone said.'I just continued the fight' Livingstone reopened the investigation after consulting with retired Semi Valley detective Mike Bender, who had expressed concerns about Coley's guilt, authorities said last year. In 2016, the Simi Valley police and the Ventura County District Attorney's Office began the probe. Biological samples that were thought to be lost or destroyed were found in a private lab, authorities said. A new advanced forensic analysis was conducted, and investigators found that a key piece of evidence used to convict Coley contained the DNA of other individuals — and not Coley's.Bender told CNN's Michaela Pereira that it was satisfying to see Coley go free after years of believing in his innocence, even at the risk of his career. The former detective recalled he was ordered to stop investigating the case and talking to people about it, including prosecutors, "or face termination.""There was nobody else there to fight for the guy, so I just continued the fight," Bender said on Monday. "It was the right thing to do.""In my mind, it was impossible for him to have been the suspect, and there were much better suspects that didn't have alibis," he said.Bender said he "will be surprised" if the Golden State Killer was responsible for the Wichts' deaths, and suggested he had other theories about who might have killed them."But that's what gets you in trouble," Bender said. "You don't want to ever focus on one person and exclude others," he said. Coley, 70, was tried twice before he was convicted on two counts of first degree murder and sentenced to life in prison. Gov. Jerry Brown pardoned Coley last December. In February, California authorities agreed to grant him more than $1.9 million after the wrongful conviction. Coley told HLN's Ashleigh Banfield that he expects to get the compensation at some point. But "nothing can replace time," he said. It would matter to Rhonda Wicht's family if the Golden State Killer was responsible for killing her and her son, Coley said. Her surviving relatives, including siblings, "were robbed of the fact that they couldn't get to know her because she was not around," Coley said. "I would absolutely be elated to know that this is finally put to rest," Coley said. Coley "missed all of the great years" when he was in prison, and his relatives have all passed away, Bender said. The two men have become friends and Coley has been staying with Bender and his wife, according to the HLN report. But Coley is looking forward to getting his own place, and a new companion — a dog, Bender said. "He's just an amazing, forgiving man," Bender said. "He's concerned about the victims' families. All of us are."
Source Link:
https://www.cnn.com/2018/04/30/us/cold-case-possible-link-to-golden-state-killer/index.html
[-0.20708]
Comments
comments