(CNN)
What's full of water and fat, weighs about as much as a toaster and is the most precious thing you'll ever own? Your brain! (For all of you going to weigh your toasters, it's about three pounds.) Your brain is the reason you're reading this newsletter. It's the reason you're you. You owe it to your big, fatty, crinkly thought bundle to take good care of it. Sometimes that means tickling it with new ideas and information, and sometimes it means just giving it a rest. A lot of smart people had a lot of ideas about mental health this week, so hold on to your brain. It's about to get a big dose of the Good Stuff. Want more inspiring, positive news? Sign up for The Good Stuff, a newsletter for the good in life. It will brighten your inbox every Saturday morning.Our favorites this week Get going with some of our most popular good news stories of the week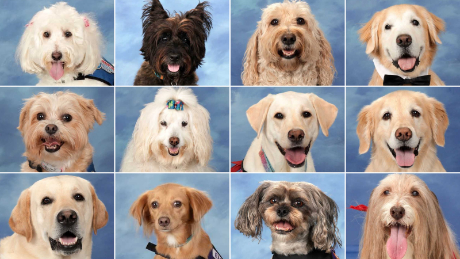 Some very good dogs Read MoreLook at these smiling faces! These aren't just any extremely photogenic (and patient) dogs. These are some of the 14 therapy dogs that visit students at Marjory Stoneman Douglas High School in Parkland, Florida. They were brought in after last year's devastating shooting to provide healing and comfort, and now, they're basically like family. So much so, they even got their own page in this year's school yearbook. MSD's yearbook adviser told CNN the kids absolutely love the dogs — who are trained therapy animals — and they're kind of like celebrities on campus. And for what they do, they deserve all the love, respect and flattering portraiture in the world.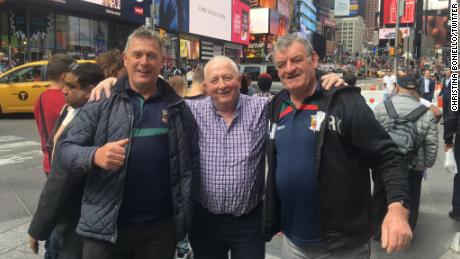 A picture seen 'round the world Who goes to Times Square without a camera? Or a smartphone? A trio of very confident Irish gentlemen, and it turns out their confidence more than paid off. The group asked a young woman in New York to take a picture of them in Times Square. She did, but was pretty confused when they said they didn't have a phone she could send it to. They asked her to post it online. "We'll find it someday," one of them said. Bemused, the woman put the photo (which is lovely, by the way) on Twitter and explained the story. Within hours — really, HOURS — what seems like all of Ireland hopped on and, yes, the men were identified. The woman was even able to reconnect with the lads for a quick chat.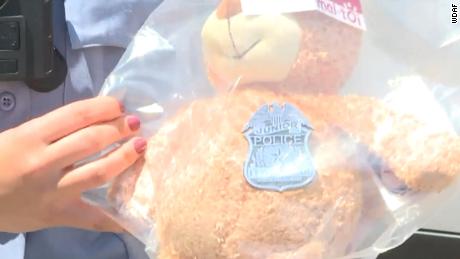 A few comforts for kids in need A stuffed animal. Some Kansas City Royals baseball cards. And a business card. These things may not sound like they go together, but for Sarah Moreno, an officer with the Leavenworth Police Department in Kansas, they're the keys to comforting traumatized kids. Officer Moreno carries care packages with these little treats to give to children involved in difficult abuse or trauma cases. The stuffed animals have junior police badges, and the business card bears the most important part of the package: Moreno's phone number, in case the kids ever need to talk. Her thoughtfulness has earned her a Police Recognition Award from the city's police chief.A bright idea We all need a good, long break from time to time, even when we're on the clock (or writing a fantastic newsletter). This Wednesday, more than 60 companies gave their employees some much-needed "me time" in the form of group meditation, free time or just the opportunity to skip out of work a little early. It's part of a campaign called "National Mental Health Break," which is aimed at helping companies normalize mental health practices that help keep us from screaming at our office rivals and sending passive-aggressive "reply all" e-mails. You gotta see this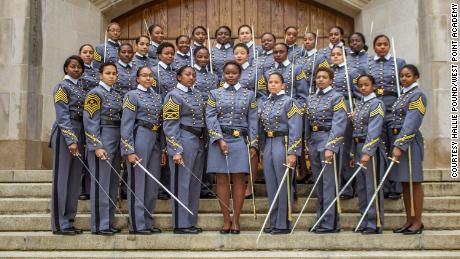 The ENERGY this photo has! These 34 young women are expected to graduate from West Point next week, and they make up the largest class of African-American women to graduate together in the military academy's long, legendary history. Congrats to them and all military academy graduates. Our future is clearly in good hands. Heroes among us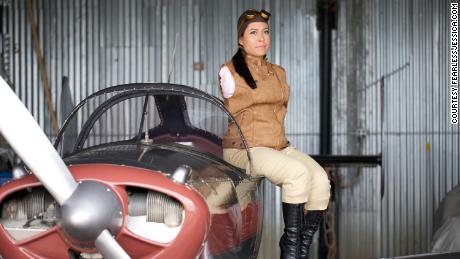 Sure, being able to fly a plane is impressive, but can you do it with your feet?!? Jessica Cox was born without arms but learned to fly planes using just her feet. Doubting your dream? Cox, now a trained pilot, has some amazing advice that helped her learn how to soar — literally. "I pulled up this picture of an airplane, and I put it on the backdrop of my computer, and I just remember looking at that airplane," she says. "It was the airplane that I eventually became certified in. But pulling up that picture during those moments of doubt, and just envisioning flying an airplane, even though it wasn't reality at the moment, it made the reality happen." Wanna get away?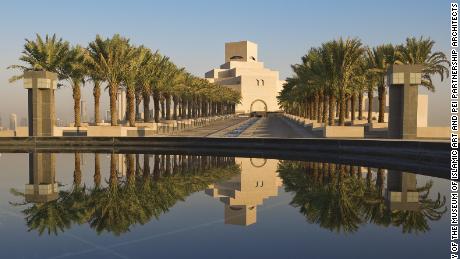 This serene oasis is the Museum of Islamic Art in Doha, Qatar. I.M. Pei, the legendary architectural mind behind this masterpiece, died this week at age 102. (You probably know his famous Louvre pyramid in Paris, but we thought we'd show you something a little different!)Hear, hear! As soon as you start digging, you start asking yourself bigger questions than 'Why do I hate myself?' It's more like, 'Why do you make yourself feel this way?' The answers to all of these questions really are within you. – Maisie Williams, who plays Arya on "Game of Thrones." Williams says fame and the public criticism that comes with it caused her to "crave" negativity. In the end, she says, you need to "look within you to find peace." Who knew? Bed bugs are an unwelcome guest in literally every situation, but apparently they've been guests on planet Earth for more than 100 MILLION YEARS. New research has found bed bugs actually roamed (or scuttled) the earth with dinosaurs, but apparently didn't bite them. Guess they prefer 400-count cotton and soft, fleshy humans over dino hides. Tell us something good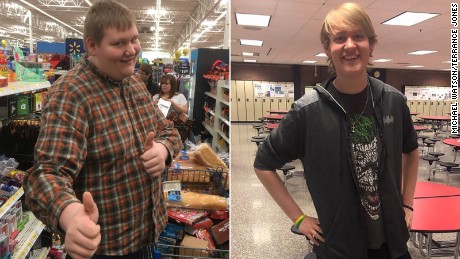 Canton, OhioWhen he was a junior at McKinley High School, Michael Watson weighed 335 pounds and was facing cruel bullying and self-esteem issues. He decided to make a small change and started walking to school. Later this month, he'll walk across the graduation stage 115 pounds lighter. Watson's journey is about way more than weight, though: He says his confidence and mental health have improved, and his story inspired his high school to create a program to highlight students' personal achievements. Impact your world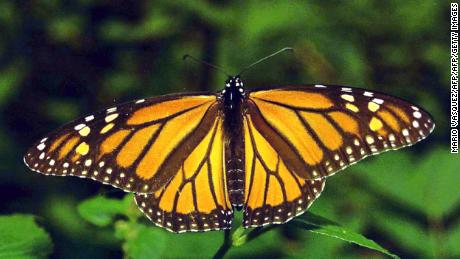 More and more animals are fleeing climate change, according to a new report, which means they may end up wandering closer to cities and other decidedly un-wildlife-friendly areas. How can we help when the actual jungle moves into our urban ones? Conservationists say cities can create "wildlife corridors" and other natural, dedicated spaces so animals can have the best chance at a successful move-in, so to speak. You can be a hospitable neighbor, too, just by doing something as simple as creating a butterfuly garden with native plants and flowers. Pretty AND compassionate! Shameless animal video There's always time for cute animal videos. That time is now. This angry nugget is an African rain frog, and he DEMANDS to be taken seriously! (Click to view)
Source Link:
https://www.cnn.com/2019/05/17/us/the-good-stuff-051819/index.html
[0.516965]
Comments
comments