A Smith College employee called the police on a black student who was eating lunch in a common area because she "seemed to be out of place," the school said.
The student, Oumou Kanoute, is working at Smith College as a teaching assistant and residential adviser over the summer. She said she was taking a break from work on Tuesday when a police officer approached her and asked why she was there.
"I did nothing wrong, I wasn't making any noise or bothering anyone," Kanoute wrote in a Tuesday Facebook post. "All I did was be black."
Kanoute said the incident made her "nervous" and caused emotional distress to her.
"No student of color should have to explain why they belong at prestigious white institutions," Kanoute wrote. "I worked my hardest to get into Smith, and I deserve to feel safe on my campus."
Smith College said in a statement that the officer who responded to the call found nothing suspicious. The college also said it plans to investigate the employee who called the police and provide support to Kanoute.
"This incident has raised concerns in our community about bias and equity," Title IX coordinator Amy Hunter said. "Smith College does not tolerate race- or gender-based discrimination in any form. Such behavior can contribute to a climate of fear, hostility and exclusion that has no place in our community."
Kanoute wrote another Facebook post on Wednesday asking for support for her request to the school administration to release the name of the employee who reported her to the police.
"I demanded that the administration share the name of the person who made the 9-1-1 call so that they can confront and acknowledge the harm done to me as [a] student," Kanoute said.
The post has received more than 500 shares as of Thursday morning. Smith College said it has received multiple requests to release the name of the complainant, but school policy prohibits the release of names in campus police records.
Similar incidents of police being called on black people while doing everyday activities have increasingly dominated the news as individuals film the racist incidents.
A white woman whom the internet dubbed "Barbecue Becky" called the cops on a black family barbecuing in Oakland, California, in April. In May, a black student at Yale University was napping in a common area when a white student called the police on her.
Last month, a woman who stopped to give some supplies to a homeless man outside of a California grocery store had the police called on her for suspected shoplifting.
RELATED COVERAGE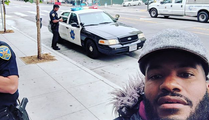 Police Called On Black Man In San Francisco For 'Breaking Into' His Own Business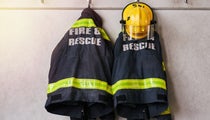 People Filmed And Called The Police On Black Oakland Firefighter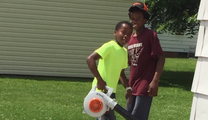 12-Year-Old Black Kid Has Police Called On Him For Mowing A Lawn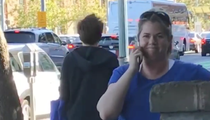 White Woman Threatened To Call Cops On 8-Year-Old Girl Selling Water Download
Source Link:
https://www.huffingtonpost.com/entry/smith-college-student-police_us_5b630b98e4b0fd5c73d6ee6d
[-0.645017]
Comments
comments