Story highlightsMikaela Shiffrin scores first downhill winAmerican, 22, a slalom specialistLindsey Vonn 12th
(CNN)She is known as a slalom specialist, but Mikaela Shiffrin can add speed machine to her glittering resume with a first World Cup downhill victory in Lake Louise.
Shiffrin electric in Lake Louise downhill despite power outage https://t.co/UQqhxzJN4N pic.twitter.com/l8MpRQlIJa
— FIS Alpine (@fisalpine) December 3, 2017 The 22-year-old, the Olympic slalom champion and winner of the last three slalom World Championships, bagged her first speed win a day after claiming her first downhill podium place on the same course. Shiffrin triumphed in one minute 27.55 seconds to beat Germany's Viktoria Rebensburg by 0.13 seconds with Switzerland's Michelle Gisin (1:27.72) third.Lindsey Vonn, who crashed in Friday's Lake Louise downhill, skied with a brace on her right knee and finished tied 12th.READ: Vonn crashes as Shiffrin cliches first downhill podiumRead MoreREAD: Mikaela Shiffrin — the team behind skiing's new queen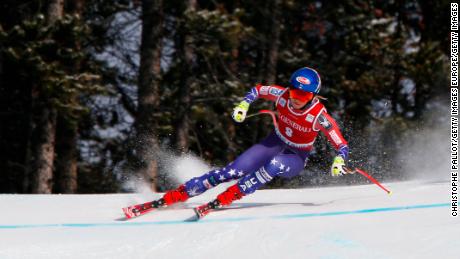 Mikaela Shiffrin triumphed on a shortened downhill course at Lake Louise.'More risk'Shiffrin, the World Cup overall winner last season, was competing in just her fourth World Cup downhill race. Of her previous 32 World Cup wins, 26 have come in slalom.The start was delayed by more than an hour because of a power outage, meaning racers had to ride snowcats or be towed to the top of a shortened course."Shortening the distance was definitely an advantage to me because the top section it's flat and I'm not as good up there," she told the FIS Alpine website. 'But from where we started most of the way down it's fairly technical and I felt really good about that yesterday so I took even a little bit more risk today and it paid off, just barely. But I also had really good light and some of those other girls had fog and it was really dark."I definitely know I was lucky today and yesterday but I skied well and I took some risk and it was fun." READ: A quick guide to Lake LouiseREAD: World Cup skiing: Vonn eases into seasonREAD: Are ski fans the craziest in sport?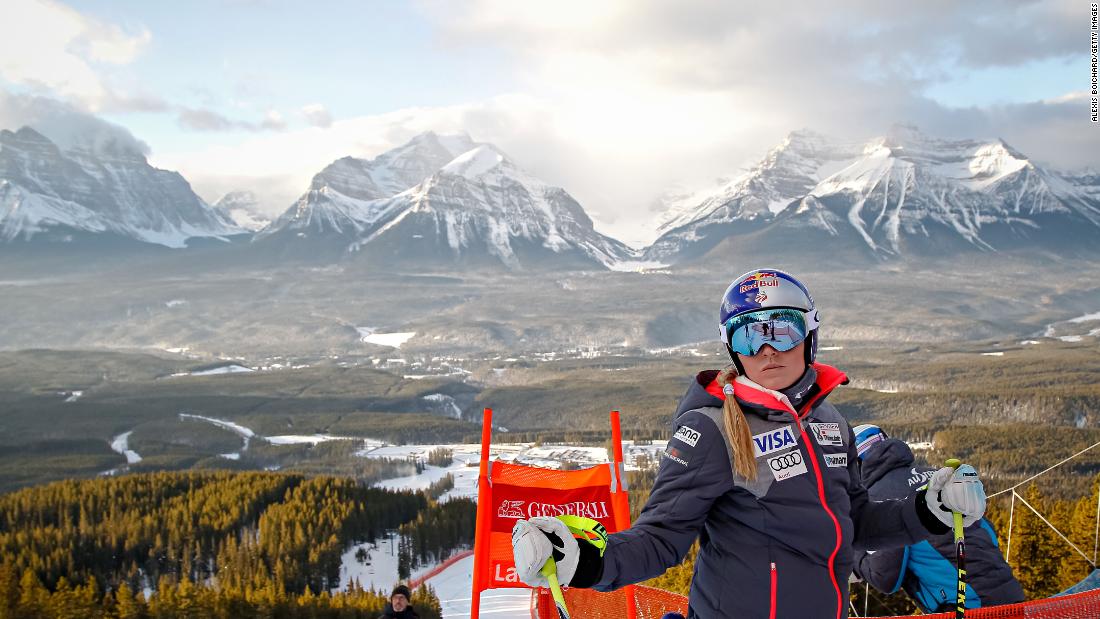 Photos: Lake Louise in picturesLake Louise is one of Canadian skiing's crown jewels — and it's also a favorite of U.S. ski great Lindsey Vonn.Hide Caption 1 of 11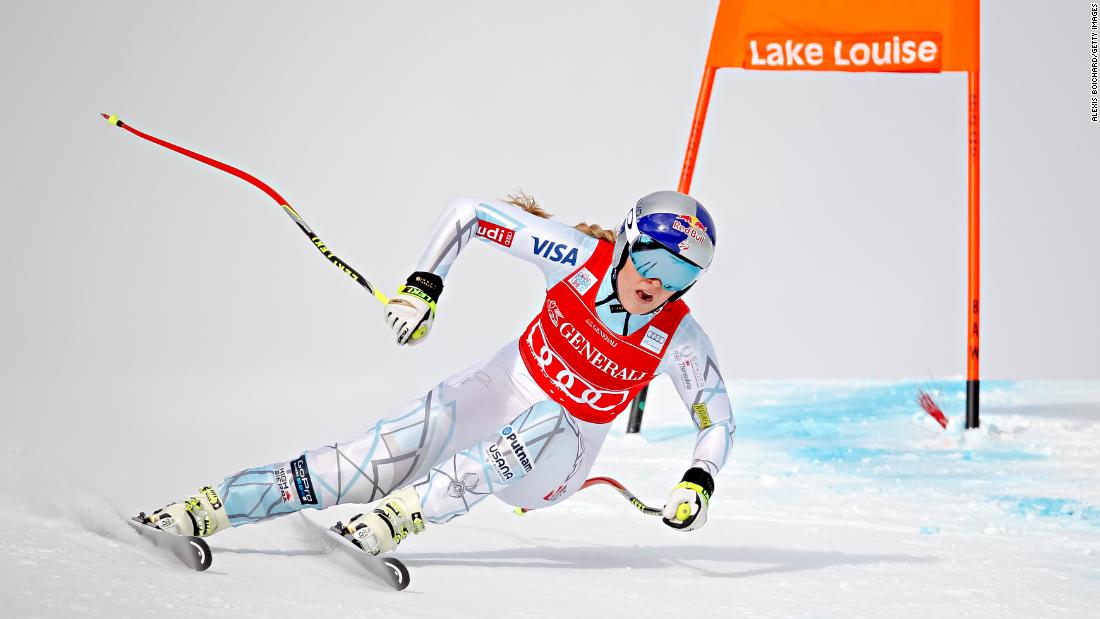 Photos: Lake Louise in picturesVonn, America's most decorated skier, has won 14 of her 39 World Cup downhill titles at Lake Louise, prompting some to nickname the Alberta resort "Lake Lindsey."Hide Caption 2 of 11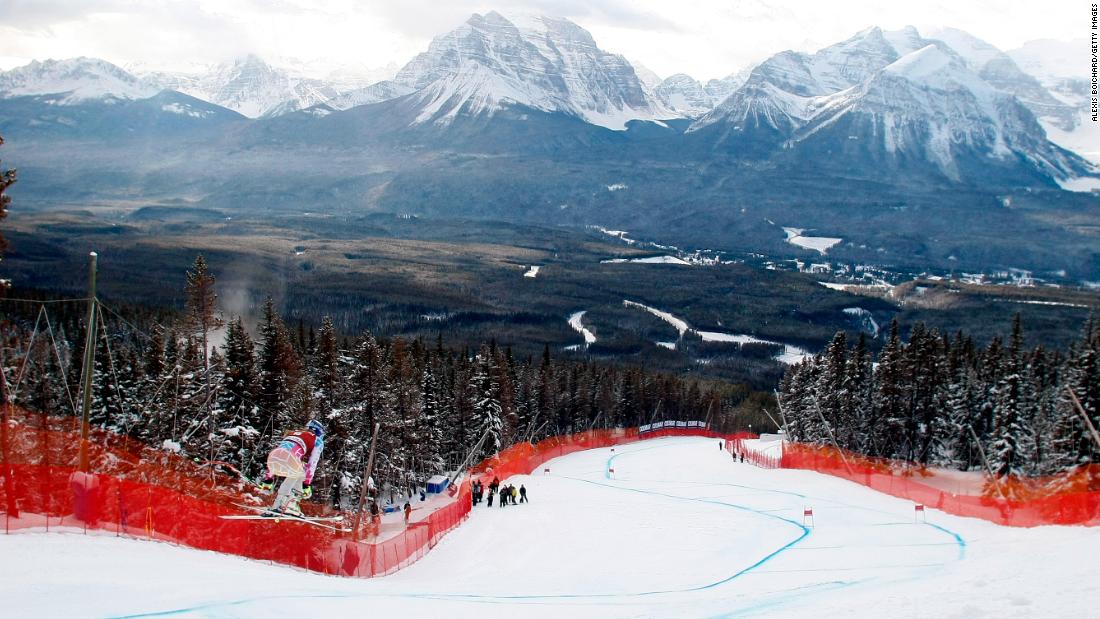 Photos: Lake Louise in picturesLake Louise is not just the preserve of lycra-clad racers — its 4,200 skiable acres feature 145 marked runs for all abilities in the stunning surroundings of Banff National Park. Hide Caption 3 of 11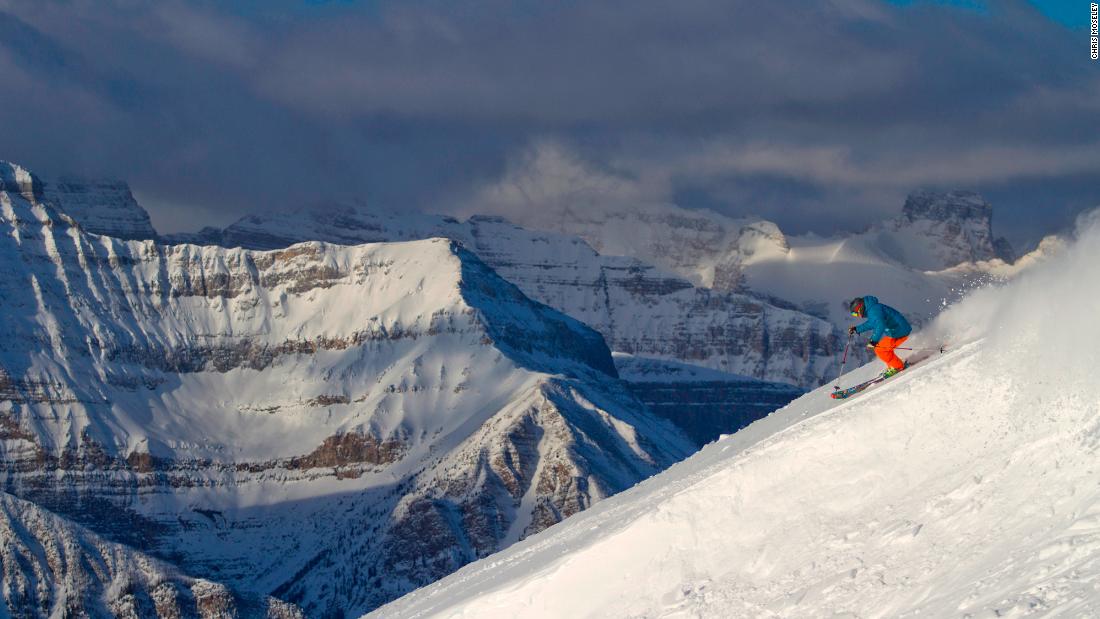 Photos: Lake Louise in picturesLake Louise is split into three areas — Front Side, with the bulk of the skiing on the slopes of Whitehorn Mountain, the smaller Larch area, and Back Bowls, mainly steep backcountry terrain favored by advanced and expert skiers.Hide Caption 4 of 11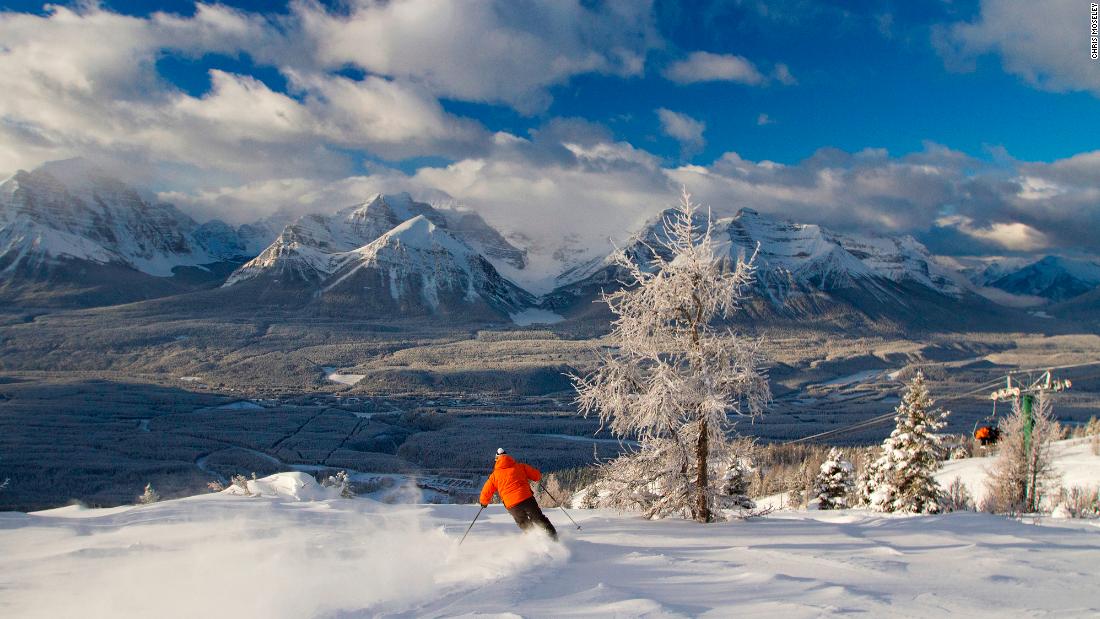 Photos: Lake Louise in picturesLake Louise is two hours west of Calgary and 35 miles from Banff in the spectacular Bow Valley on the border with British Columbia.Hide Caption 5 of 11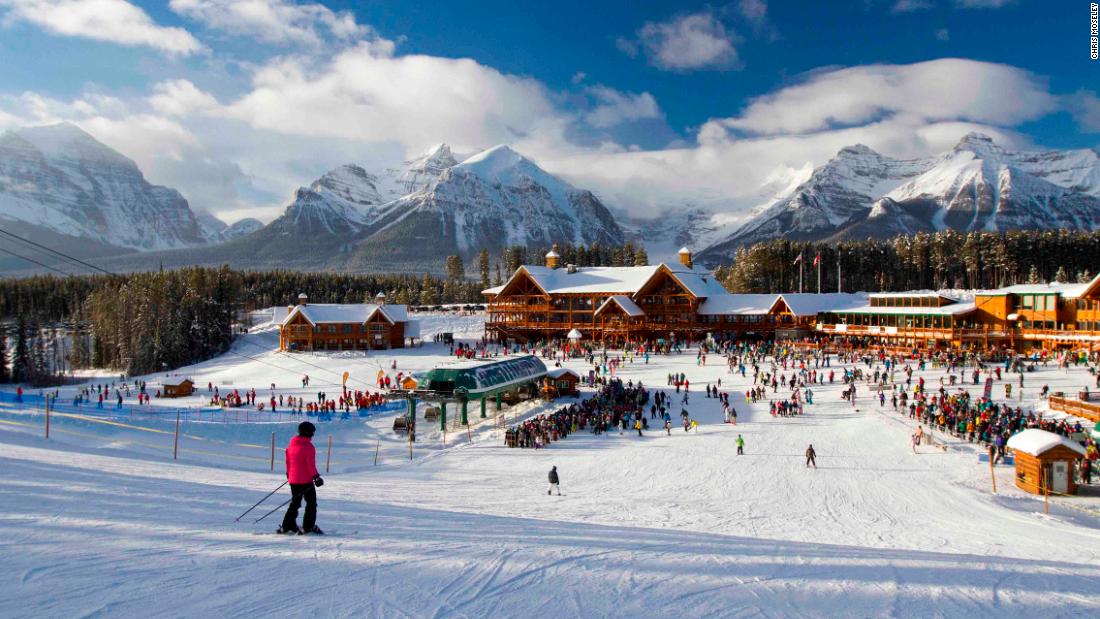 Photos: Lake Louise in picturesThe base area, 15 minutes above Lake Louise village, features two lodges with a range of food and beverage options. The Grizzly Express gondola and Glacier Express chairlift whisk skiers and boarders up the mountain.Hide Caption 6 of 11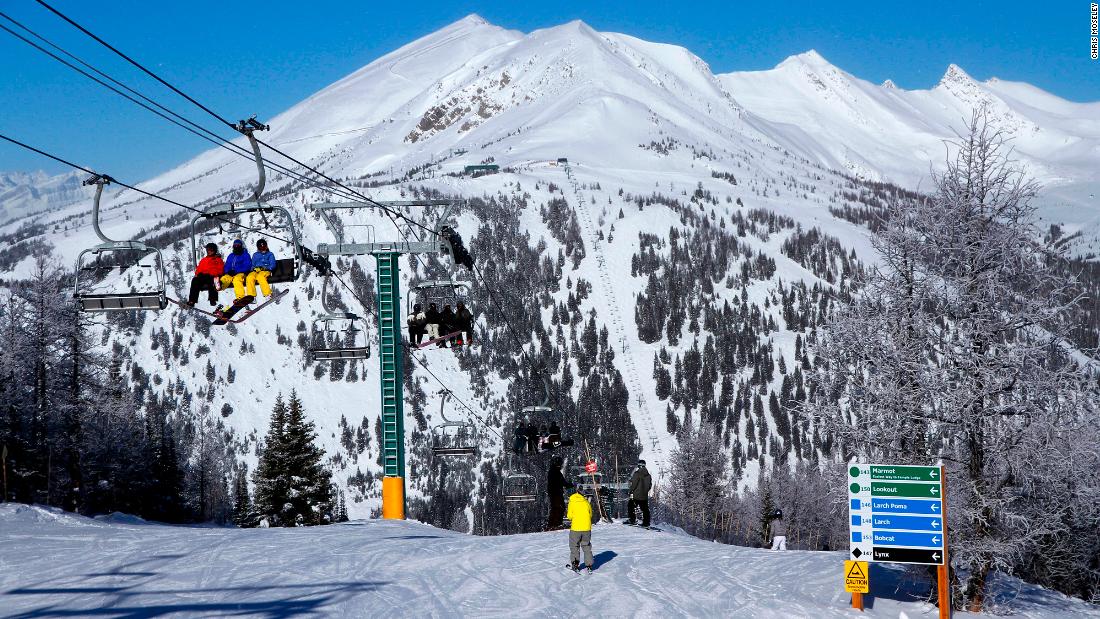 Photos: Lake Louise in picturesThe resort's design is unique in that there are runs for all abilities off the top of each of the 10 lifts. Hide Caption 7 of 11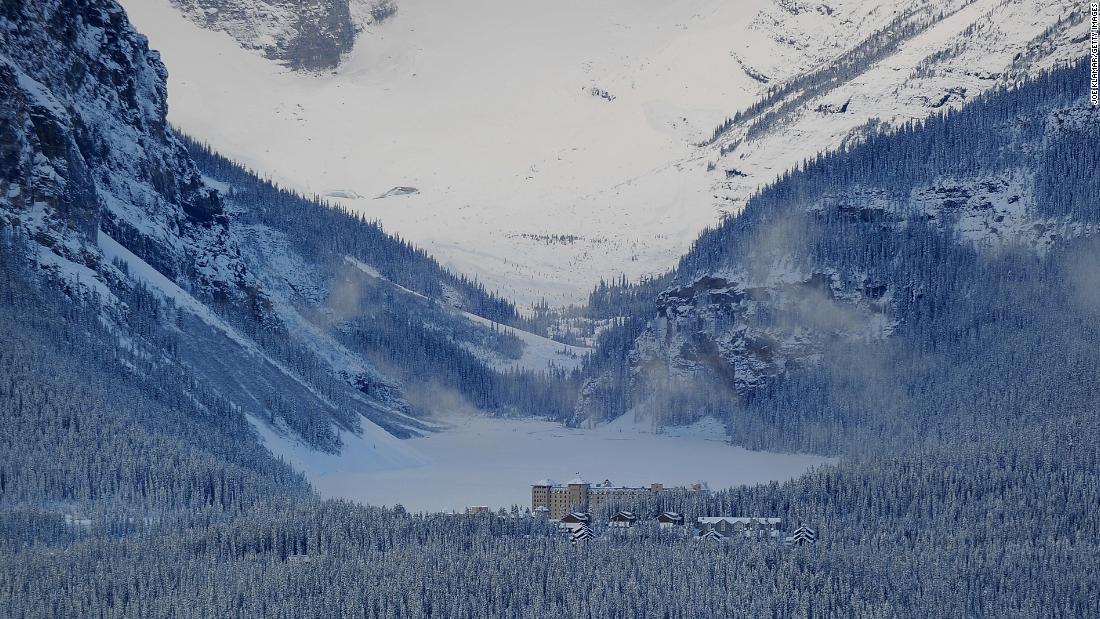 Photos: Lake Louise in picturesThe iconic luxury Fairmont Chateau Lake Louise Hotel sits on the shore of the eponymous lake, which is snow covered in winter and a piercing emerald green in the summer. Hide Caption 8 of 11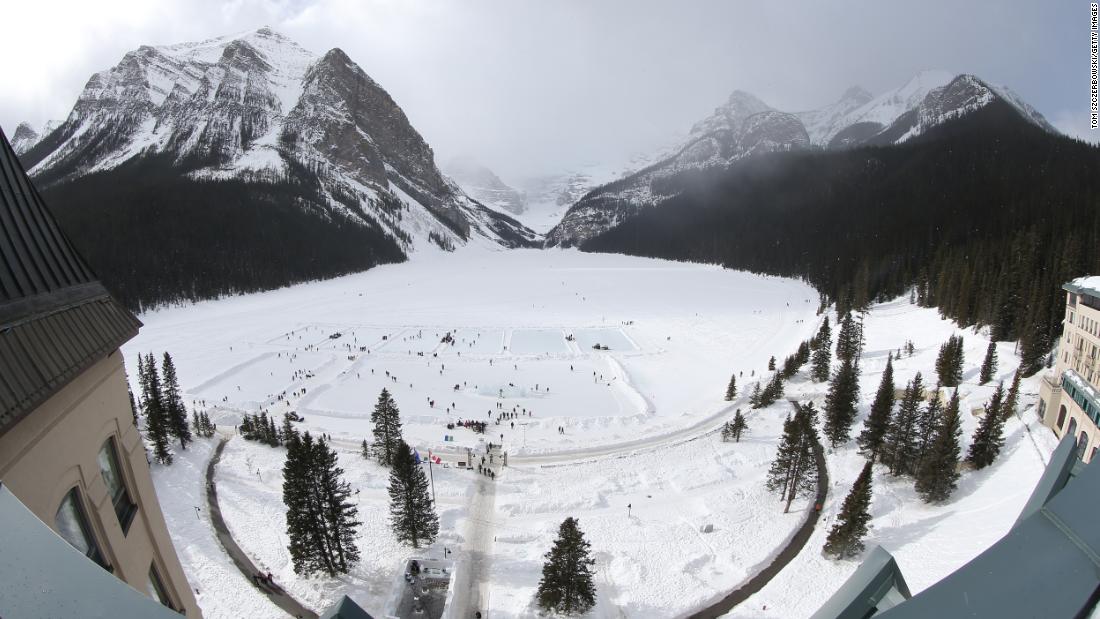 Photos: Lake Louise in picturesAn annual ice hockey tournament takes place on the frozen lake outside the Chateau Lake Louise.Hide Caption 9 of 11
Photos: Lake Louise in picturesThe famous old hotel lies across the valley from the ski area. Hide Caption 10 of 11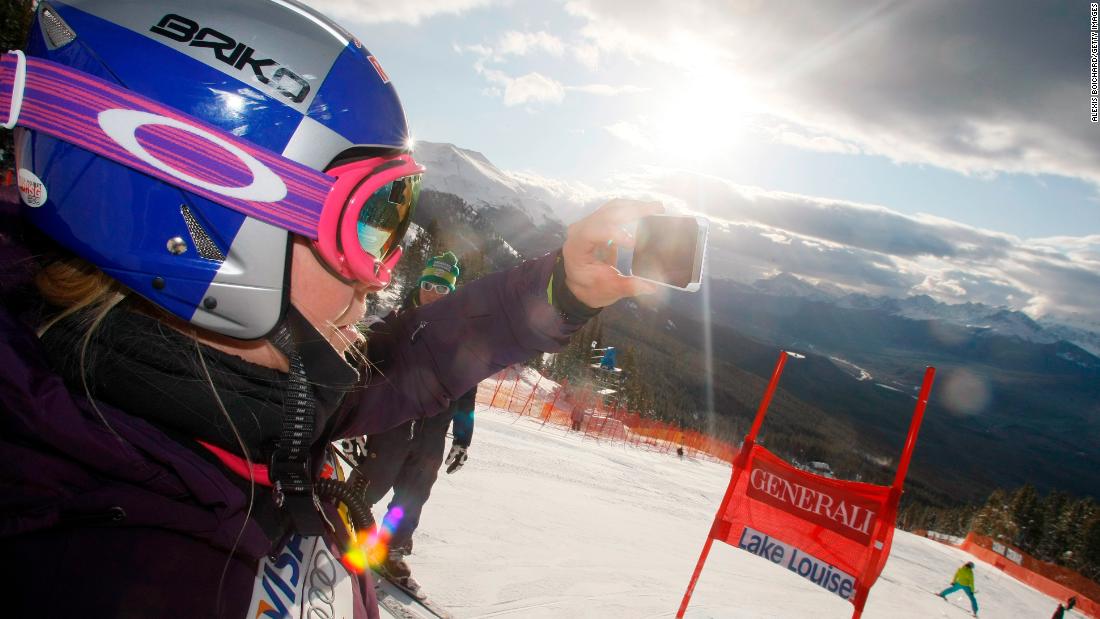 Photos: Lake Louise in picturesVonn, the 2010 Olympic downhill champion, is bidding to compete against the men in a World Cup downhill race at Lake Louise in November 2018.Hide Caption 11 of 11










Olympic downhill?Shiffrin's growing prowess at the speed events suggests there is a chance she might add these to her schedule at the Winter Olympics in South Korea in February. "It's not a 100% 'no' but skiing in five events is maybe a little bit ambitious," she added. "My priority is slalom and giant slalom then the combined then downhill and super-G. Long story short, probably no."Rebensburg won the first two giant slalom races of the season, while Gisin clinched only her second ever World Cup podium spot and first in downhill.The women will contest a super-G on the same mountain Sunday.READ: How Vonn mixes style with speedREAD: Vonn determined to race against the men in Lake LouiseSvindal's backOn the men's circuit, Norway's Aksel Lund Svindal triumphed in the Beaver Creek downhill after missing most of last season following knee surgery.
4th downhill win at Beaver Creek for Aksel Lund Svindal https://t.co/Hht4y00IQO pic.twitter.com/eZyWKZw8r0
— FIS Alpine (@fisalpine) December 2, 2017 Svindal, the 2010 Olympic super-G champion, tied for sixth in Friday's super-G but laid down an impressive time from start No.1 to beat Switzerland's Beat Feuz, who won the downhill opener in Lake Louise last week.German Thomas Dressen claimed his maiden World Cup podium with third place at Beaver Creek.It was Svindal's 13th downhill triumph and 33rd World Cup victory, the first since he won the super-G in Kitzbuehel in January 2016."I haven't won a race in a while so it was nice to feel the excitement of being in the leader box again," Svindal told reporters.Visit CNN.com/sport for more news and videosThe men will race a giant slalom Sunday, but Svindal will not take part."My knee obviously works because I can race but it doesn't work perfectly," he said. "So I've had to make some tough decisions in training because I can only ski a certain amount a day."
Source Link:
http://www.cnn.com/2017/12/03/sport/mikaela-shiffrin-alpine-skiing-lake-louise-downhill/index.html
[0.357438]
Comments
comments