Washington (CNN)President Donald Trump and his personal attorney Rudy Giuliani on Saturday had lunch together at Trump's golf course in Sterling, Virginia, a person familiar with the meeting confirmed to CNN.
The source did not provide additional details of the lunch. The New York Times first reported the meeting. The Saturday meeting, in what appears to be a sign of solidarity between Trump and his lawyer, came at the end of a news-filled week in which questions swirled about whether Trump was cutting professional ties with Giuliani, who has been at the center of the impeachment inquiry into Trump headed by House Democrats. Most of those questions were because Trump initially refused to say if Giuliani was still his attorney and that he hoped Giuliani wouldn't be indicted. On Friday, a source close to the President's legal team told CNN Giuliani is still the President's attorney but will not be dealing with matters involving Ukraine, and the Saturday lunch was evidence of their continued relationship.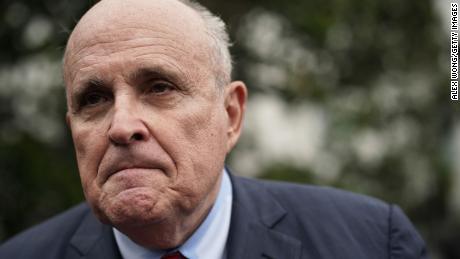 Rudy Giuliani tells CNN he's unaware he's under investigation for Ukraine involvement In a Saturday morning tweet, Trump praised Giuliani, calling him a "legendary 'crime buster' and greatest Mayor in the history of NYC." He added that Giuliani is "a great guy and wonderful lawyer." Read MoreThe praise came as questions mounted about whether the former New York mayor is under investigation for his involvement with the unraveling Ukraine scandal. Asked by CNN on Saturday if he was being probed, Giuliani said he wasn't aware of an investigation, and that news of it amounted to "nothing but leaks, which has to tell you whether they are or are not investigating.""It's a political attack. Otherwise, why leak it?" he added. The New York Times reported Friday that federal prosecutors in Manhattan are looking into whether Giuliani violated foreign lobbying laws in his dealings with Ukraine.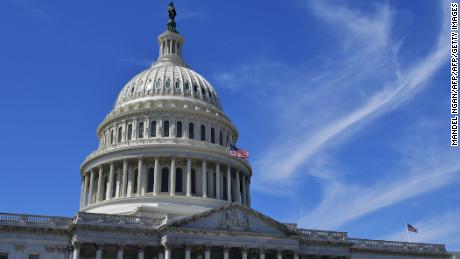 Here's what's coming this week on impeachment as Congress returns to WashingtonThe Times said the investigation into Giuliani was tied to that of two of his associates, Lev Parnas and Igor Fruman, who were indicted last week for allegedly funneling foreign money into US elections. Investigators are looking into Giuliani's attempts to subvert Marie Yovanovitch, the former American ambassador to Ukraine.More on the impeachment inquiry from CNN
Trump impeachment inquiry: A visual timeline
Trump's Ukraine scandal: Who's who?
Source Link:
https://www.cnn.com/2019/10/13/politics/rudy-giuliani-donald-trump-lunch-meeting/index.html
[-0.520928]
Comments
comments