Some Florida shoppers are vowing to boycott popular grocery store Publix ahead of the busy Memorial Day weekend after it donated more than a half a million dollars to a gubernatorial candidate who touts himself as a "proud NRA sellout."
Earlier this month, local media first revealed the grocery chain's $670,000 donations over the last three years to Republican candidate Adam Putnam, Florida's current agriculture commissioner.
Putnam, who brands himself as a lifelong gun owner, opposed Gov. Rick Scott's (R) gun control law that was signed in the wake of February's deadly mass shooting at a Parkland, Florida, high school.
Putnam had said Scott's decision to raise the age to purchase a rifle or a shotgun from 18 to 21 "destroys the family tradition of possessing and practicing safe use of firearms." The National Rifle Association, which immediately sued to block the gun law, applauded Putnam's stance.
Publix is Florida's largest private employer, according to The Tampa Bay Times, and its political donations to Putnam are likely some of the largest since 1995, if not in the company's history.
Now the #BoycottPublix petition has spread across social media.
No, @Publix. Just, no. As long as you're using the money I spend to support @adamputnam for Florida governor, you have lost my business. #BoycottPublix
— Ordinary Homo (@OrdinaryPerv) May 22, 2018
Add me to the list of people who will #BoycottPublix. I hate the idea that even a penny I've spent at @Publix has gone to @adamputnam. There will be no more money from me. Not even a penny.
— James Michael Shaw (@JamesShawJr) May 22, 2018
So @Publix wont let you have "Summa Cum Laude" on a cake, but I bet a picture of a gun would have been perfectly fine.#BoycottPublix #NRAsellout https://t.co/wbEfcPa4qi
— John Birchman (@johnbirchman) May 22, 2018
Hey @Publix…made the switch today! Will not set foot in your store again until stance on Putnam changes! He is bad for Florida and our Everglades! #tweetthereceipt #BoycottPublix pic.twitter.com/Vqev8Eavhq
— MeliMel (@blondie904) May 22, 2018
Publix has defended itself, saying that it has never made any direct donations to the NRA, which has called for more guns in the wake of what many are calling a gun violence epidemic. Including last week's deadly shooting at a Santa Fe, Texas, high school, there have been 16 school shootings this year according to a count by The Washington Post.
Those vowing to boycott Publix have argued that supporting Putnam directly supports the NRA because of his promise to uphold the group's beliefs.
"I'm very sad I'll never experience the joy of a [Publix sub] again but nothing tastes as good as being on the right side of the fight," tweeted social media user Gabriella Juliet, who used the boycott hashtag.
Whether the boycott will affect the company ― which has 1,183 stores in Florida, Georgia, Alabama, South Carolina, Tennessee, North Carolina and Virginia ― remains to be seen. A Publix spokesperson did not immediately respond to a request for comment on Tuesday.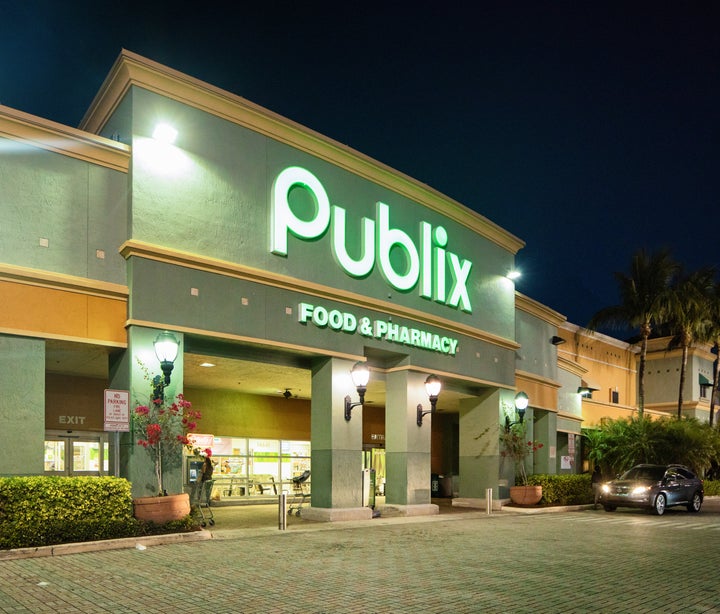 NicolasMcComber via Getty Images Publix, which has over 1,000 stores across the southeast, has donated more than a half a million dollars to gubernatorial candidate and current agricultural commissioner Adam Putnam.
According to personal finance website WalletHub, 60 percent of Americans plan to barbecue over the Memorial Day weekend, with $1.5 billion worth of meat and seafood being purchased for the event. Memorial Day is also the second most popular day for beer sales, just behind Independence Day.
David Jenkins, a Tampa resident who said he is participating in the boycott, estimated to the Times that he spends $500 to $600 a month at Publix stores. He said that spending at Publix has ground to a halt, and he's now taking his business to grocery competitor Winn-Dixie.
"I'm sure if you went through every corporate chain you could find something you disagree with, but there's a certain point where you draw a line," he told the paper. "This situation — where the amount of money is so substantial and the stakes so high — is the line."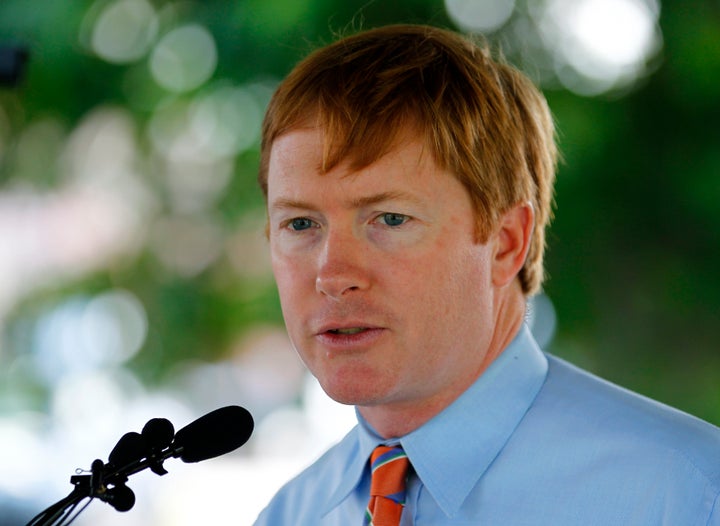 Joe Skipper / Reuters Adam Putnam, who has called himself an "NRA sellout," opposed a state-wide gun control law that was passed in the wake of the Parkland, Florida, shooting.
Publix has financially supported Putnam as a political candidate since at least 1995, according to the Tampa Bay Times.
Publix has said that the company's support for Putnam is over him being a "hometown candidate" from Polk County, where the company was founded, and him having "a long-standing relationship" with Publix.
The Times reported that in 2016, during his second term as commissioner of agriculture, Putnam once pulled the results of failed health inspections of seven Publix stores from the Department of Agriculture and Consumer Services's website. He then eliminated the pass/fail grading system and made it so the worst rating possible is "re-inspection required."
Florida's primary elections are on Aug. 28. The state's gubernatorial election is on Nov. 6.
Putnam's challengers include U.S. Rep. Ron DeSantis (R), who has been endorsed by President Donald Trump. The Democratic candidates are former Miami Beach Mayor Philip Levine, former U.S. Rep. Gwen Graham, Tallahassee Mayor Andrew Gillum, and Central Florida businessman Chris King.
RELATED… Why More Than 90 Percent Of Gun Owners Don't Join The NRA Florida Gov. Rick Scott Announces Senate Run After Backlash, Publix Says It Will Cover HIV Prevention Drug For Staff Rick Scott Breaks With Trump, NRA With New Gun Control Proposals Download
Source Link:
https://www.huffingtonpost.com/entry/publix-boycott-putnam-donations_us_5b040d5ce4b0463cdba5febe
[-0.579911]
Comments
comments